This article may contain affiliate links; if you click on a shopping link and make a purchase I may receive a commission. As an Amazon Associate, I earn from qualifying purchases.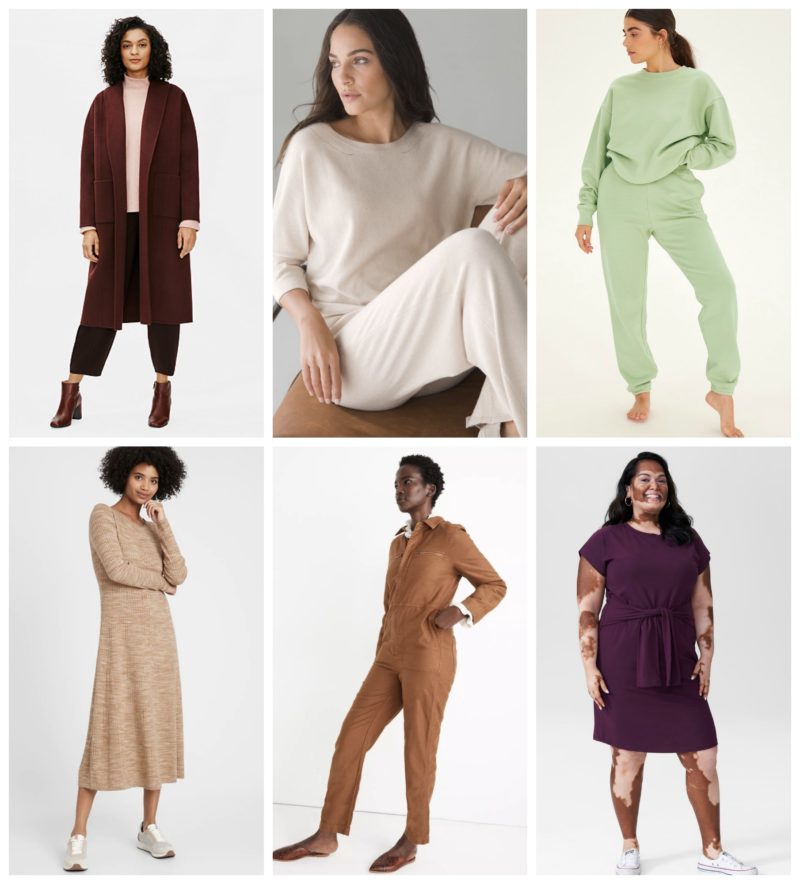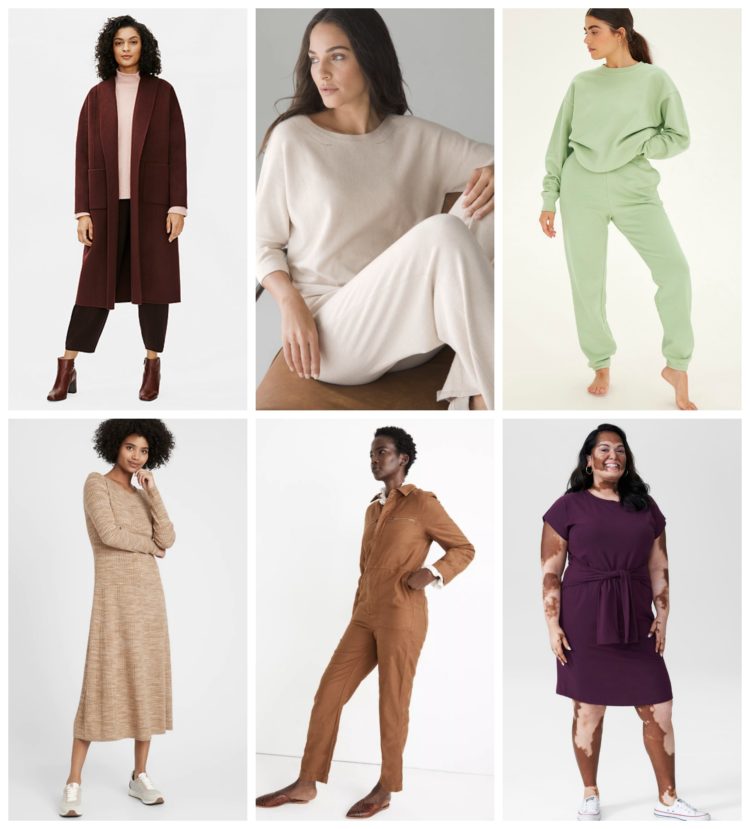 Why has fashion decided that muted and drab colors are chic? We're in a damn pandemic, the world is literally on fire, we're sick of our homes and our closets, and retailers say you know what I think you'll want? Taupe! Eggplant! Heather gray! Oatmeal! Clay! Maybe we'll get a little wild with a dusty navy or asparagus green, but we think you want clothing to look like the food that you refused to eat as a kid. Seriously, why is fashion so beige?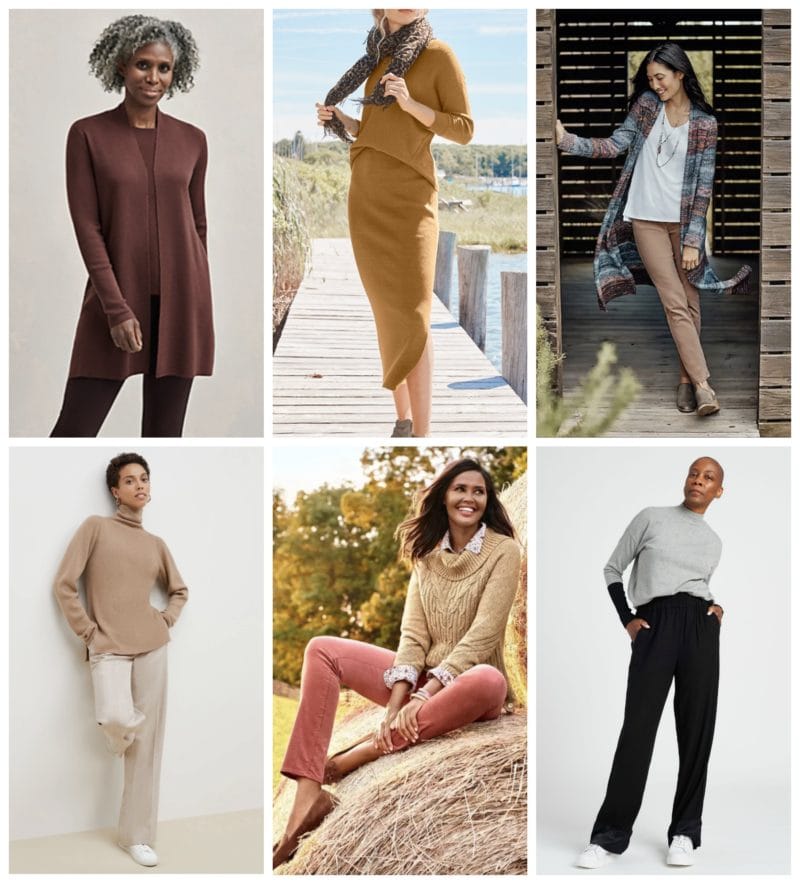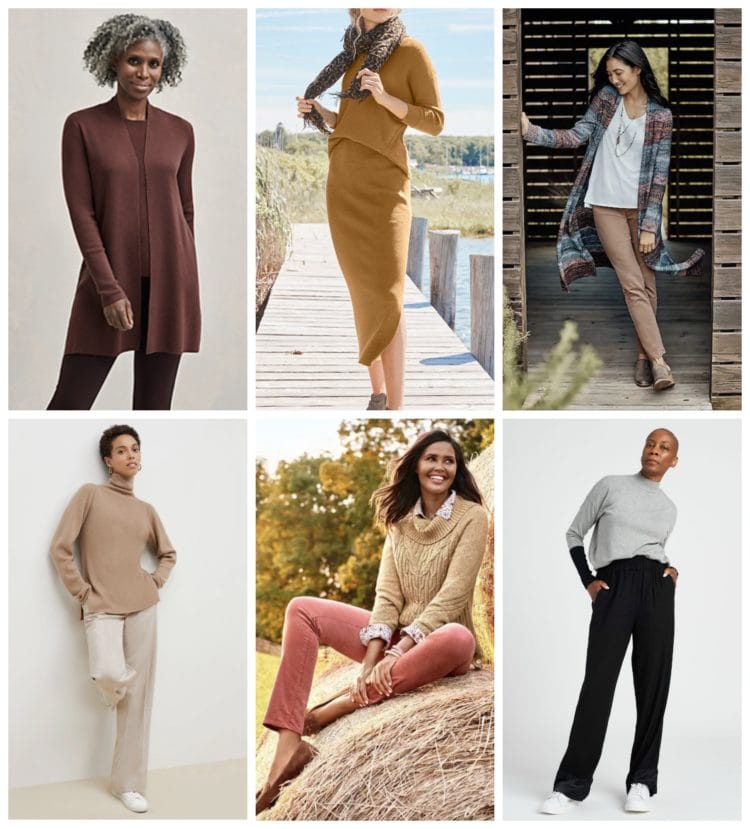 It's even worse when you're a "woman of a certain age." Sure, as the flush is less prominent in our cheeks and our hair loses some of its color, many find that navy looks better with our skin than black and cream instead of snow white. But these earth tones make most of us look like we're ready to wither up and scatter in the breeze like dried leaves in fall.
You know what else looks great with older skin and hair? Jewel tones. Where the hell are the jewel tones? Why can't we have peacock blue instead of a dusty teal? Berry in place of eggplant? Pumpkin and goldenrod instead of rust and clay?
When retailers show women in these muted neutrals, they show them in front of a dropcloth tied to a tree or in a well-lit loft, sun dappling the model's face as she looks upward, as though she just finished a set of sun salutations. She is relaxed, she is at peace, she isn't at a shoot with a photographer at least six feet apart, she is at a resort, a spa, a retreat.
If she isn't outside in front of that now-cliché 'demic dropcloth or hanging out alone in an empty apartment, she is on a dock or leaning against the wood beam of a cabin or screened-in porch, usually with a mug of tea in her hand.
Want to know where I am? I'm sitting cross-legged in a Freecycled IKEA EKTORP armchair in my bedroom because my husband is downstairs swearing as he tries to repair our refrigerator and our daughter has taken over my home office as her virtual classroom. This is not elegant, this is not a retreat, this is not vacation. And wearing a sweater the color of baby poop will not transport me to Sedona or Bali or an NYC loft.
Why is Fashion so Beige? Who decided, oh a pandemic, let's wear baby food!
When we want to ignore what is going on around us, we don't need oatmeal cashmere joggers to do so. We already have those clothes, they're just in black and gray from last season. We have those faded sweatpants and the stretched-out sweater that has muted with washings. We don't need to pay for new versions of that packaged as "chic loungewear."
And am I the only one who finds is more enjoyable to do yoga in my living room, jog around the block, or hop on my Peloton in some energizing color? I don't think so. And when we need to pull ourselves together for work, studies have proven that many bright colors help you look like a leader, like someone to trust, and heck, it looks a lot better during a Zoom!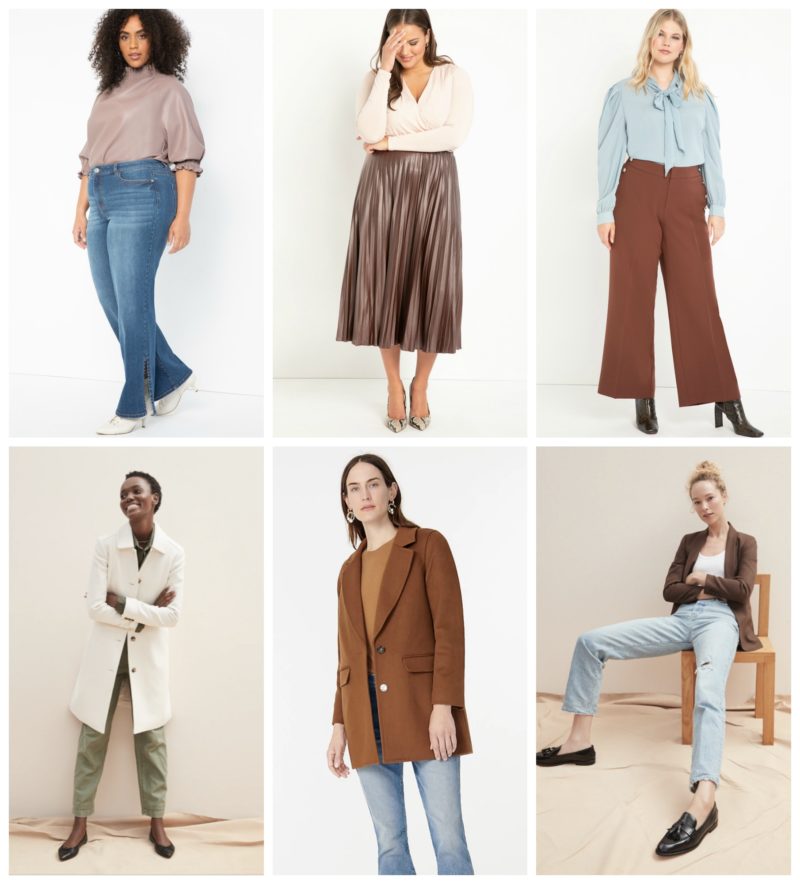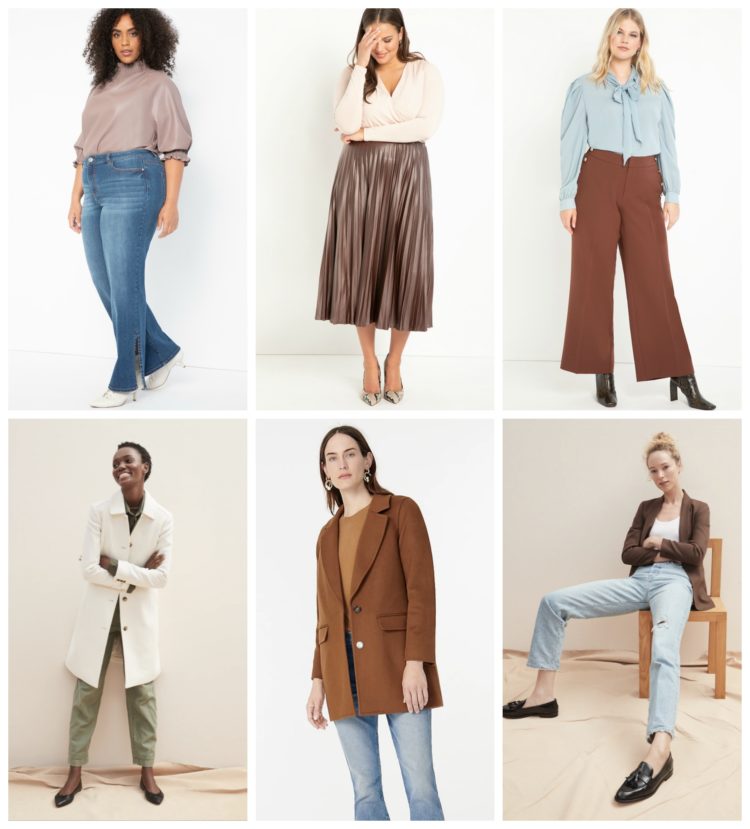 When you are a larger size, you're even more starving for color. For years, retailers have shamed plus-sized women by offering either black or the most hideous and garish prints. Just as some retailers have recognized that women over a size 12 exist, the fashion trends change to where all sizes are now wearing the sad offerings that plus-sized women have had to deal with for decades.
Pantone called it before the pandemic happened – we would want tranquility. Colors of the sand and sky. But along with these soft, tranquil shades Pantone suggested Rhubarb and Bayberry and Glistening Grape and Water Nymph. And hell, the Pantone Color of the Year is Classic Blue which seems to be forgotten for Cornhusk, Stucco, Peach Quartz, and Faded Jade.
Life may suck right now but our wardrobes don't have to reflect that. We're not pea soup or baby poop or dried up leaves or the color of water after cleaning your brushes during an art project. We need to feel joy, have energy, be motivated to keep pushing forward.
We deserve clothes that are fun to wear, bring color to our cheeks, and make it enjoyable to get dressed, even if it's to go from the bedroom to the kitchen table for yet another Zoom session.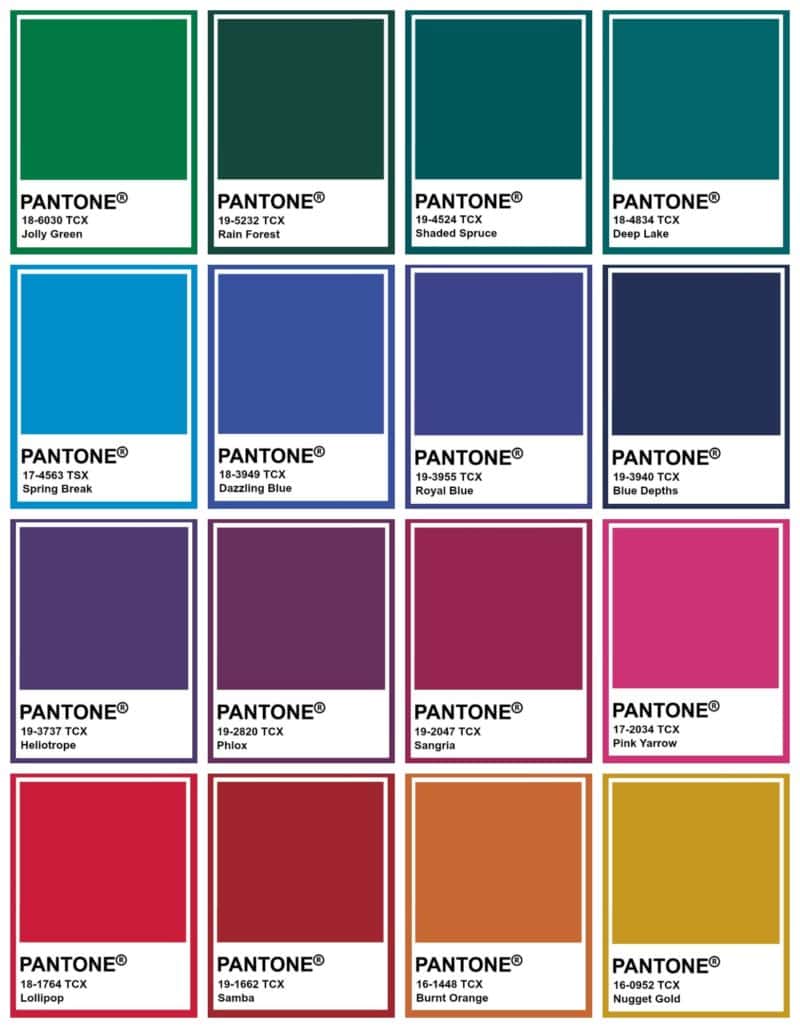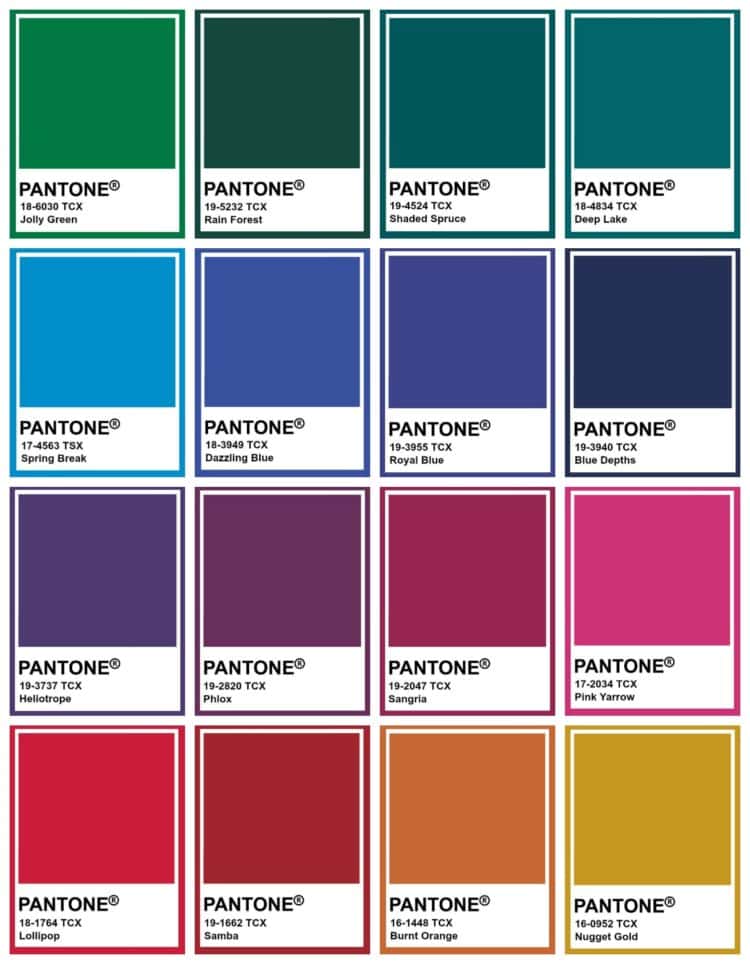 Whether it's a cocktail dress or a pair of joggers, I'd love to be able to find these kinds of colors at my favorite size-inclusive retailer. Give me a higher-end t-shirt that flatters curves, a pair of joggers, a hoodie, a tunic, knit pull-on pants, and a pair of leggings in a luxe heavyweight jersey with nice drape. Sweaters with pretty necklines that are machine washable and not transparent. A heavyweight longer cardigan with patch pockets and an optional self-belt and a matching sweater tee that doesn't have a band at the hem.
Give me some elevated wardrobe staples that can mix or match for hanging out on the couch, heading into the office, running to Target, or just gussying up for that 500th Zoom meeting. I don't think I am alone in hoping the future is healthier, kinder, and full of optimistic color.