This article may contain affiliate links; if you click on a shopping link and make a purchase I may receive a commission. As an Amazon Associate, I earn from qualifying purchases.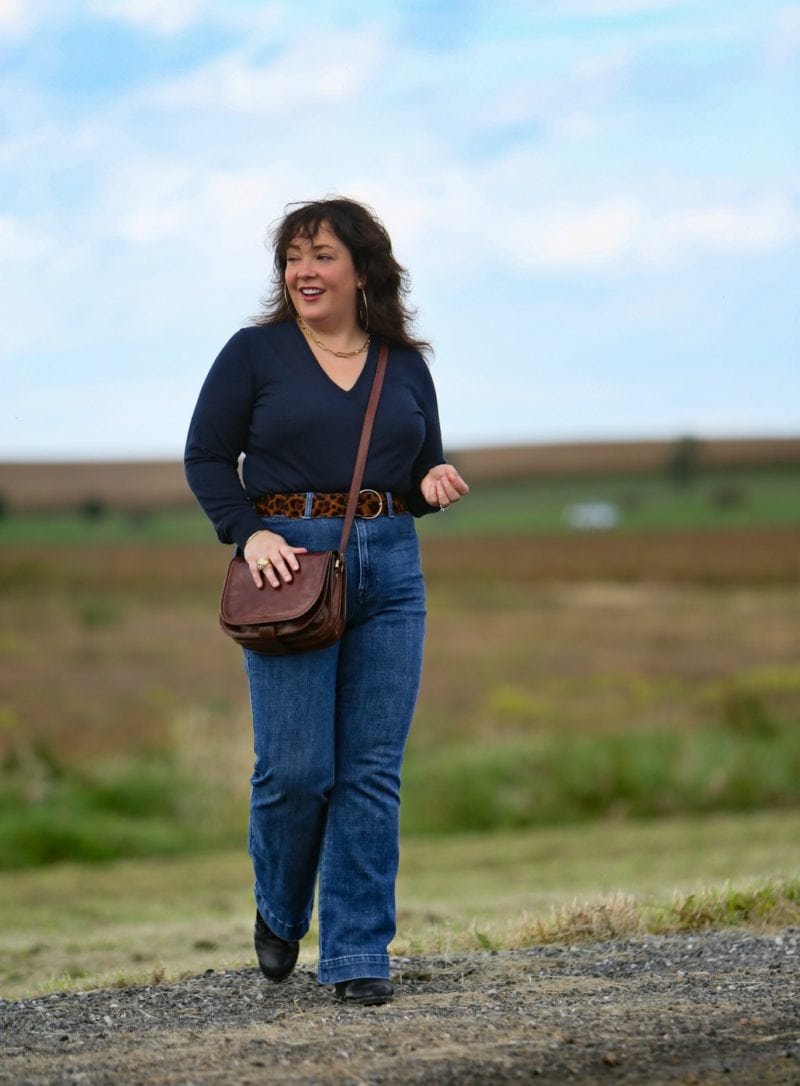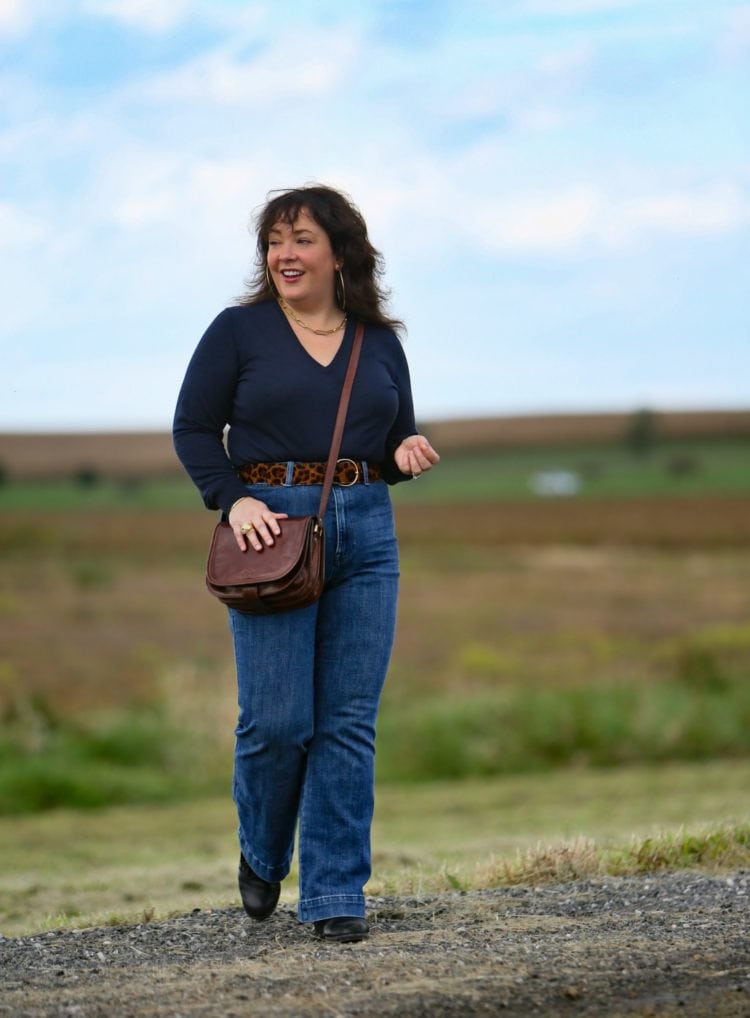 Is a $35 merino sweater too good to be true? I saw this sweater, and thought this was the kind of thing that I would be interested in and thought you may be as well. A 100% merino sweater for around $35? And it has 515 ratings with an average of 4 stars? This sweater from Amazon in-house brand Berthmeer is available up to size 18 in six neutral colors. Let's see how it fares for quality and fit.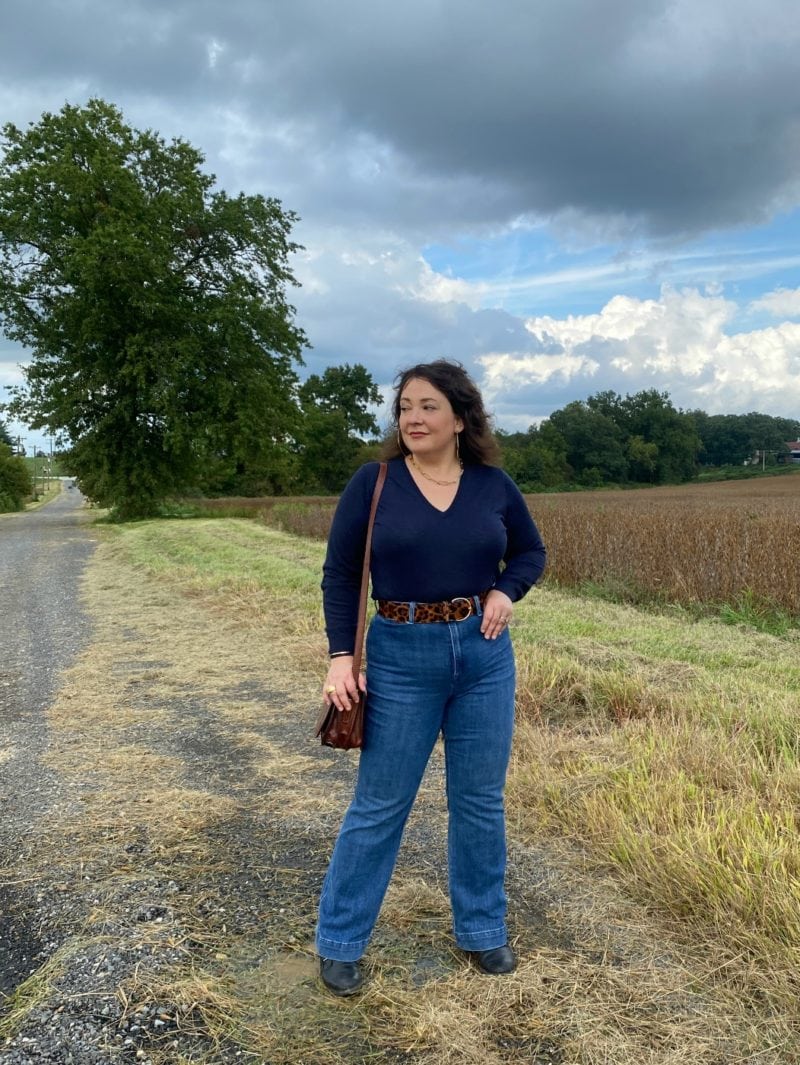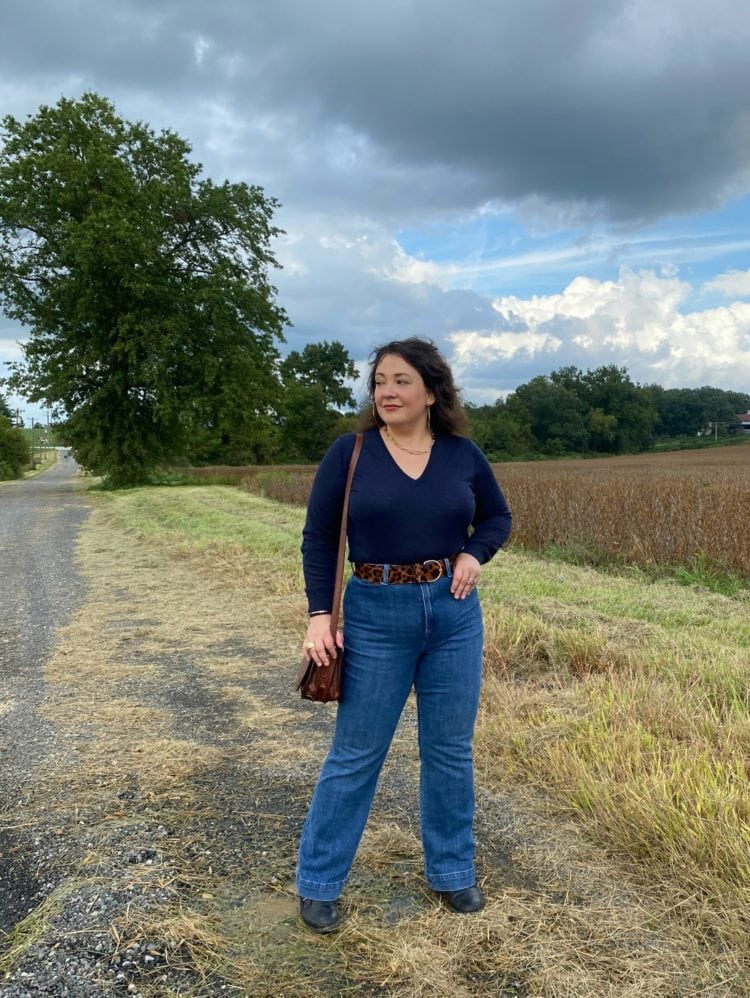 I got this sweater in L and I think it fits true to size for a tailored sweater, but I think those who are taller than I will find the sleeves too short and possibly the torso as well. Since it's so thin I preferred it tucked in because it showed the outline of all my buttons, zippers, and belt loops. Untucked it hit middle of my zipper, about an inch from the lower curve of my stomach. This is the kind of sweater I wore like crazy in an office because it looked nice tucked in or untucked with trousers or a skirt and it was lightweight enough to slip under a blazer or soft jacket. It's an easy way to look polished while also being comfortable.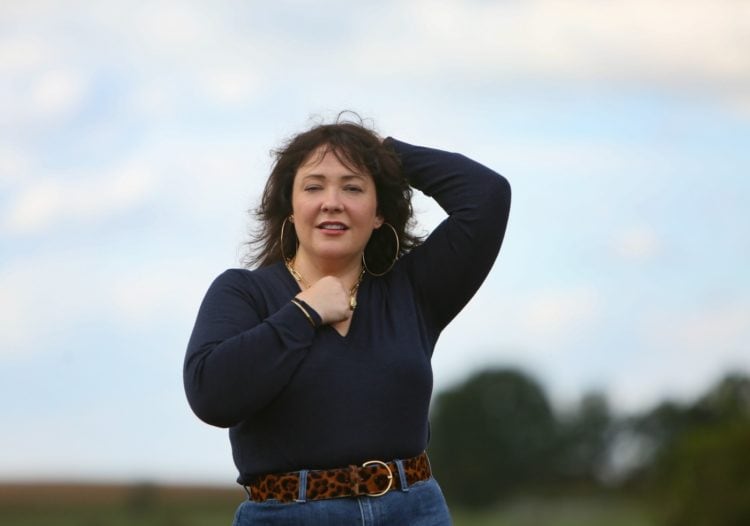 Here's the thing… it's a $35 merino sweater. It will never be equivalent in quality and weight to a sweater three or four times its price, no matter the kind of practices used to manufacture it. I've owned merinos I got for $19.99 at TJ Maxx, and I've owned $300 merinos from department store brands. They are made from the same fiber, they both are easier to care for than cashmere, are less likely to pill, and are a way to be warm without bulk.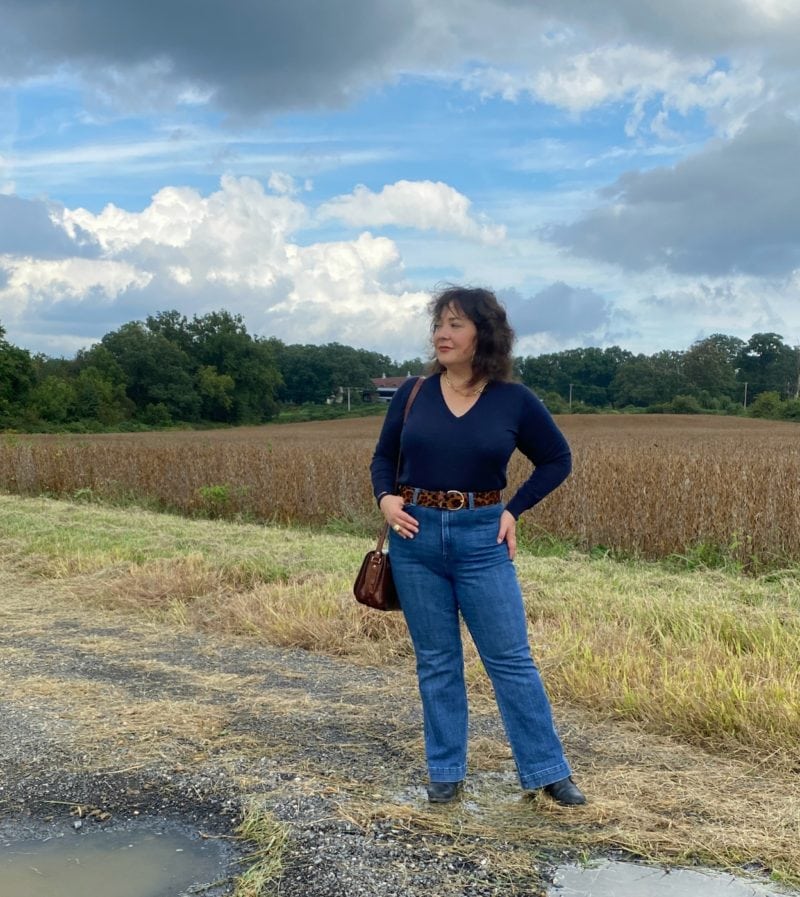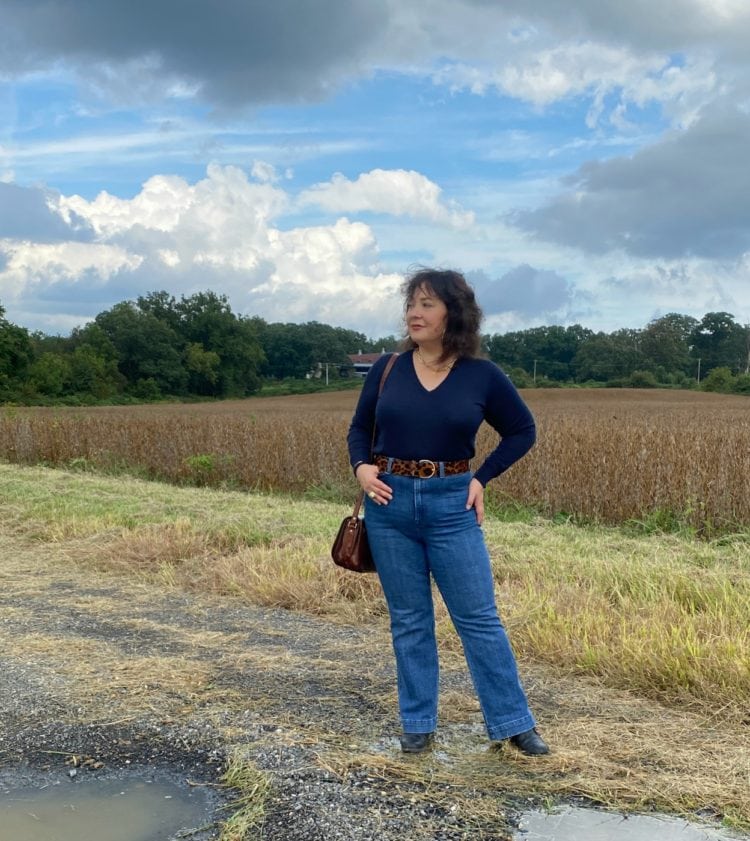 But this $35 merino wool is so thin in the right light you can see my blue bra through it. My $19.99 TJ Maxx scores were thicker. It's no miracle sweater, but if you are looking for merino wool and this is your pricepoint, it is a better choice than purchasing a synthetic blend at the same price and classic enough that if it holds up, it will still be stylish a year from now.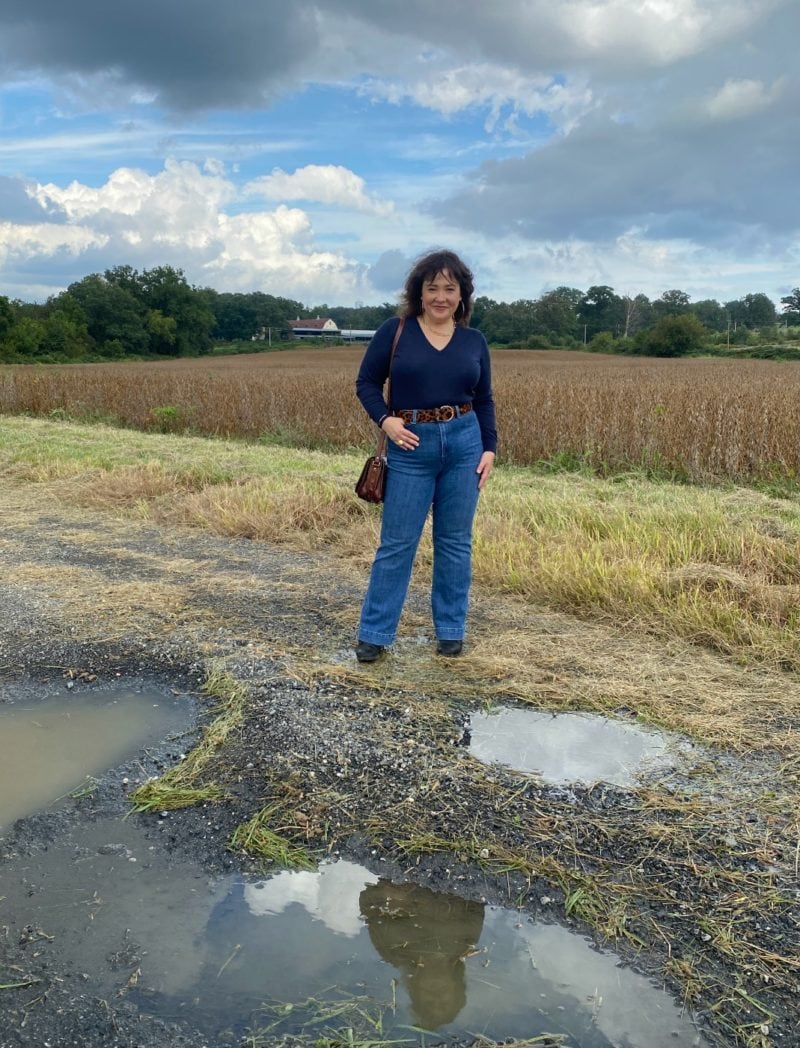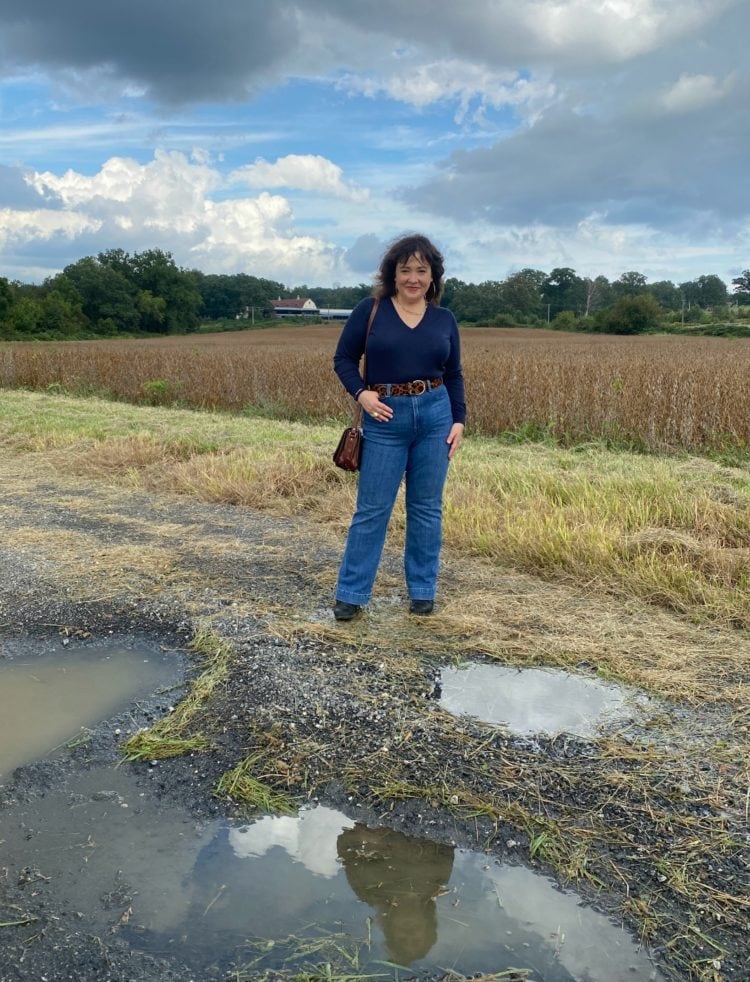 The jeans are from Talbots and other than my Athleta jeans they are the only ones I wear these days. Jeans are durable and versatile… but most are not very comfortable. These are stretchy but not tight and the high waist keeps it from binding when I sit. I like the effect of a high waist like these; my husband doesn't get them but I'm not wearing them for him, LOL! I got a 14 petite and didn't do any alterations; it's nice to have jeans that will work with my flat and low-heel shoes.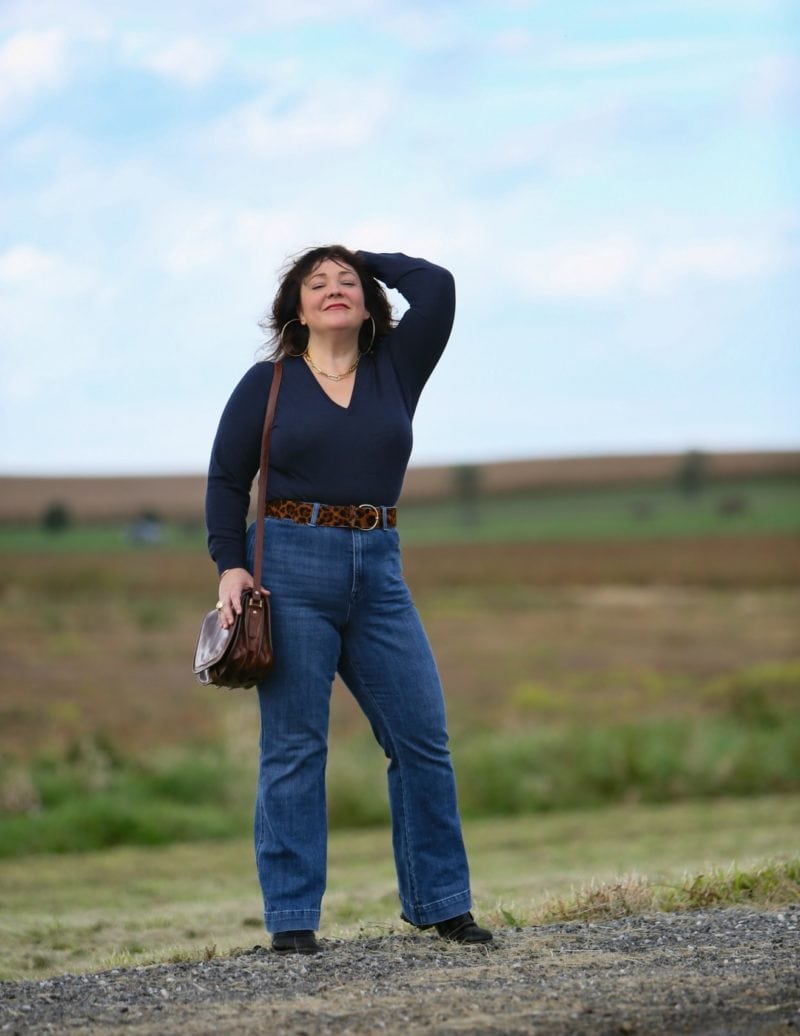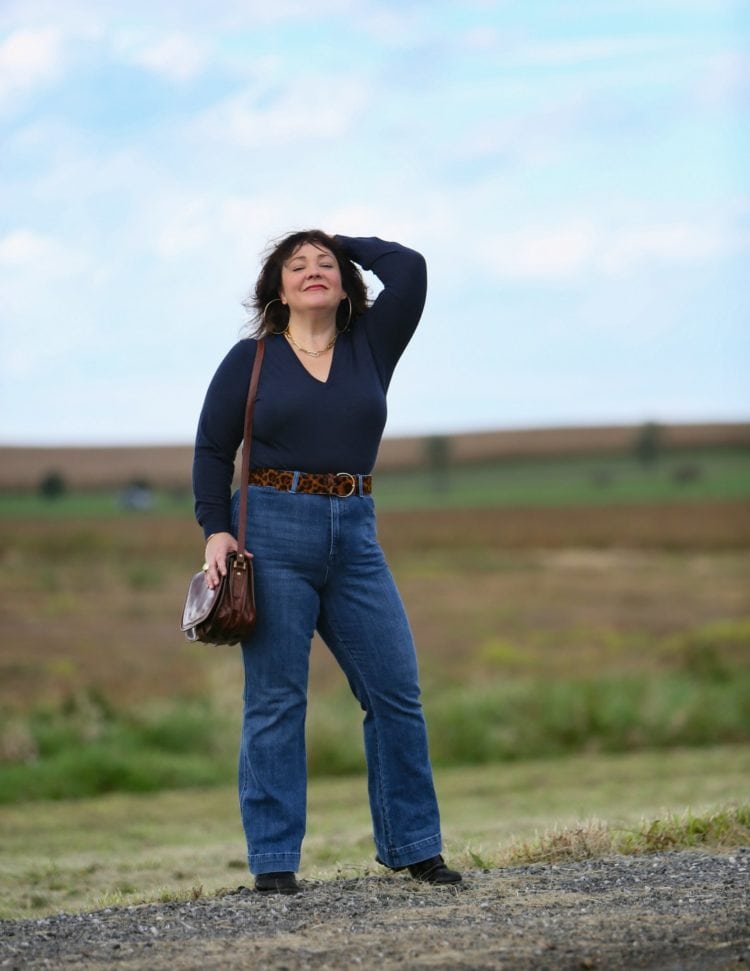 Speaking of shoes, these are the same Sorel boots I showed on the blog a year ago. They're cute and comfortable and I love that they're waterproof. They sort of have a combat boot effect and I've worn them with dresses and tights as well as jeans and because they have a bit of lift and a grippy sole, they're good commuter shoes.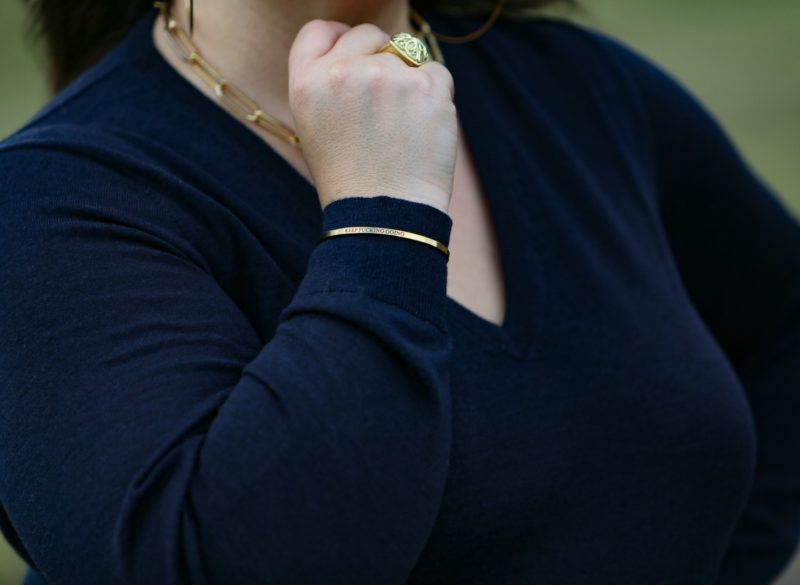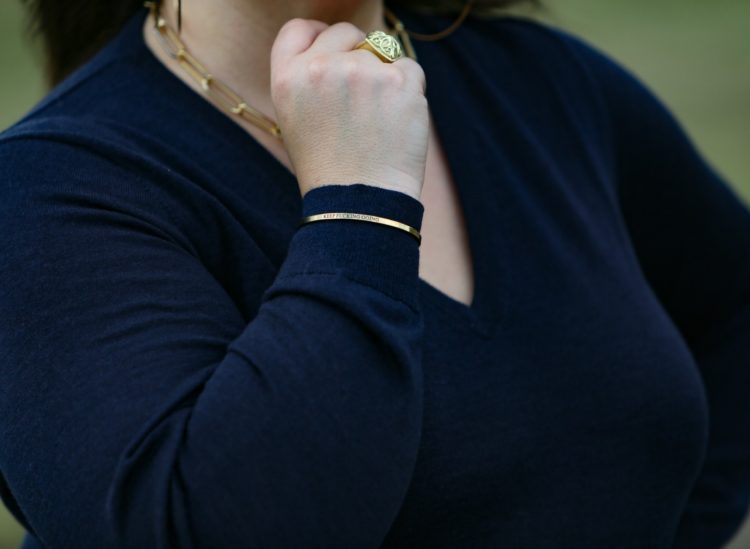 I bought this bracelet a few years ago, and bought a matching one for two of my friends. It was a time when all three of us were going through some sh*t and I felt like this bracelet was a way to remind us that we just need to push through and it will get better. And these days this bracelet feels even more relevant.
Babe.co has a variety of bangles in three metal tones with dozens of messages, and they also carry graphic tees (most up to 2XL with others up to 4XL), mugs, pillows, keychains, and even face masks. It's a small woman-owned USA-based company and a great destination for gifts (I recommend shopping for the holidays sooner rather than later with all that is going on right now). 10% of the product cost from all Metal Marvels products are donated to the American Foundation for Suicide Prevention, Three Square, Center for Reproductive Rights, Equal Justice Initiative, Los Angeles LGBT Center, Girls Inc., Be The Match Foundation, Austin Pets Alive, Transgender Law Center, and Ocean Foundation with no caps or end dates.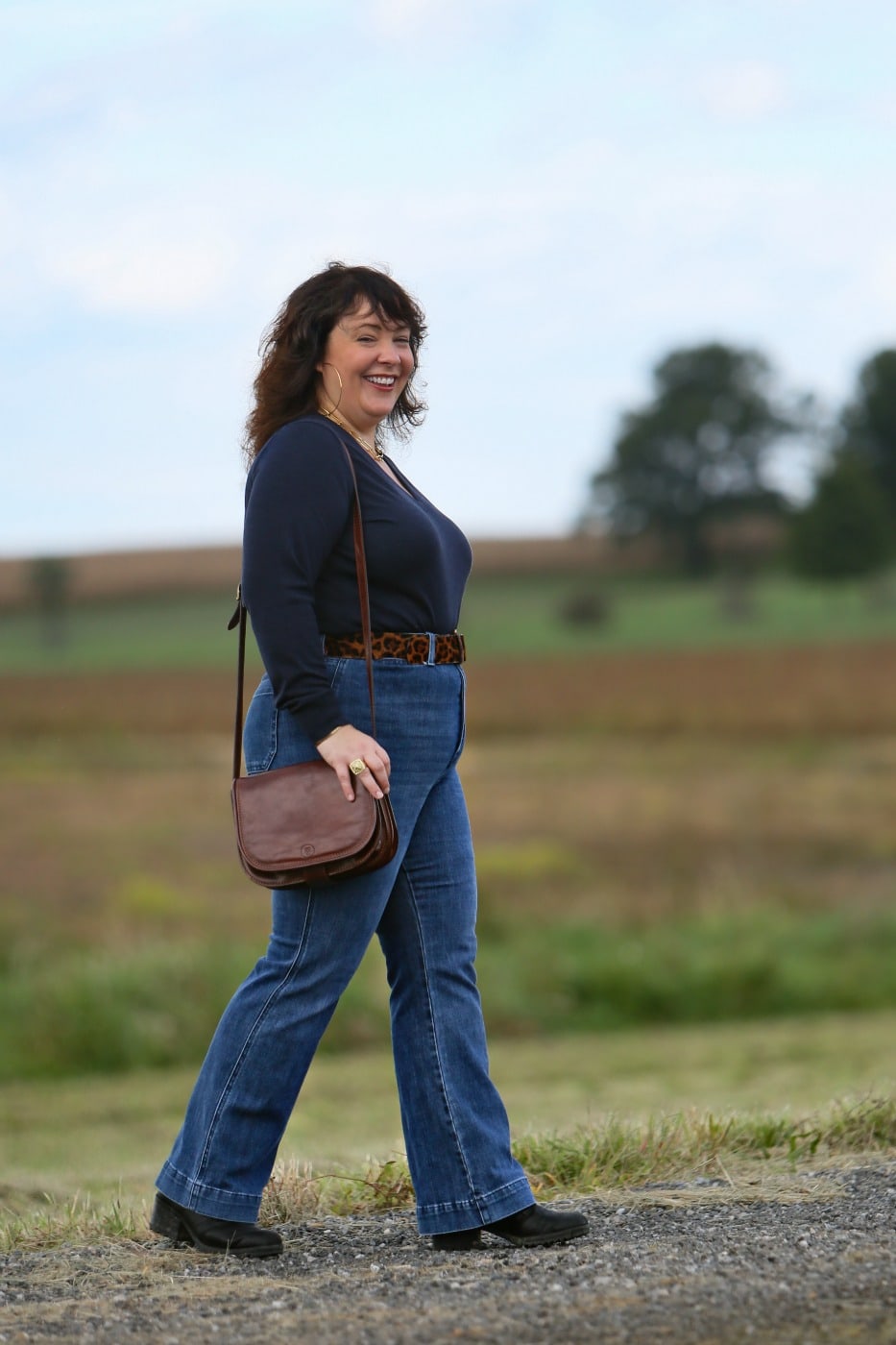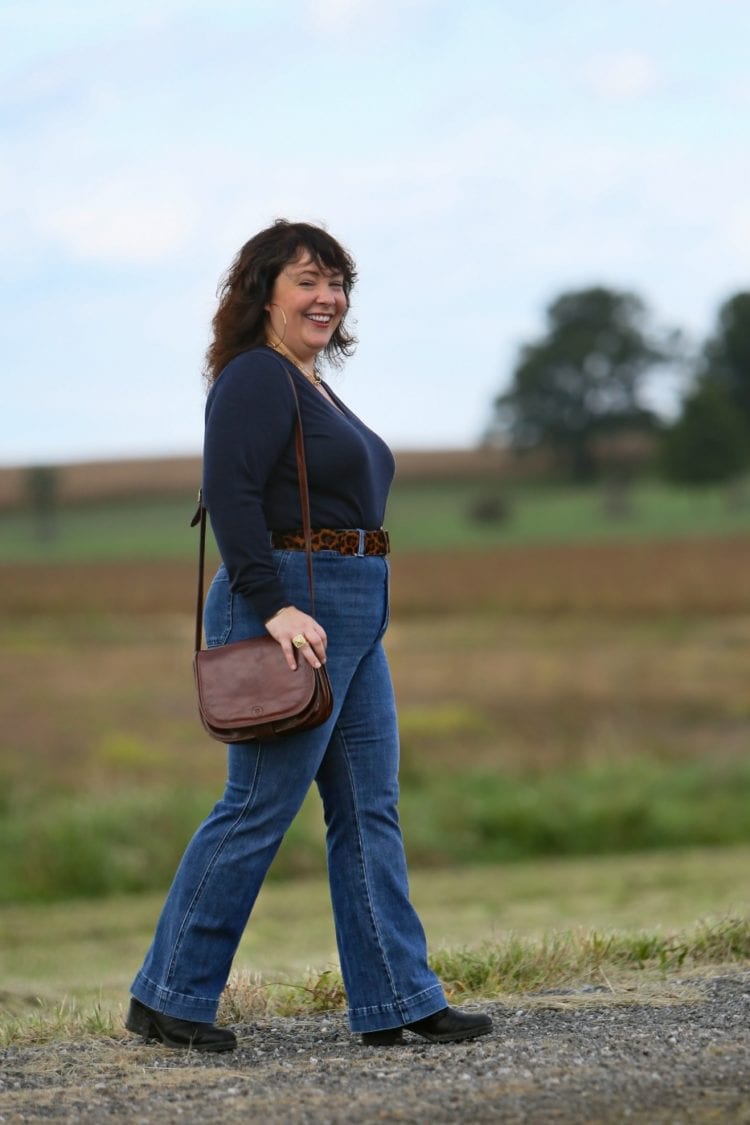 And the bag is the same one I carried last week. I really like having a bag that offers organization, easy one-hand open, and a strap that looks nice on my shoulder or across my body. While I don't have any brown shoes outside of my riding boots, I don't think it matters. I liked how the leopard belt sort of tied together with the black boots and the brown bag! I saw a few purchased this bag last week; let me know if the promo link worked for you!