This article may contain affiliate links; if you click on a shopping link and make a purchase I may receive a commission. As an Amazon Associate, I earn from qualifying purchases.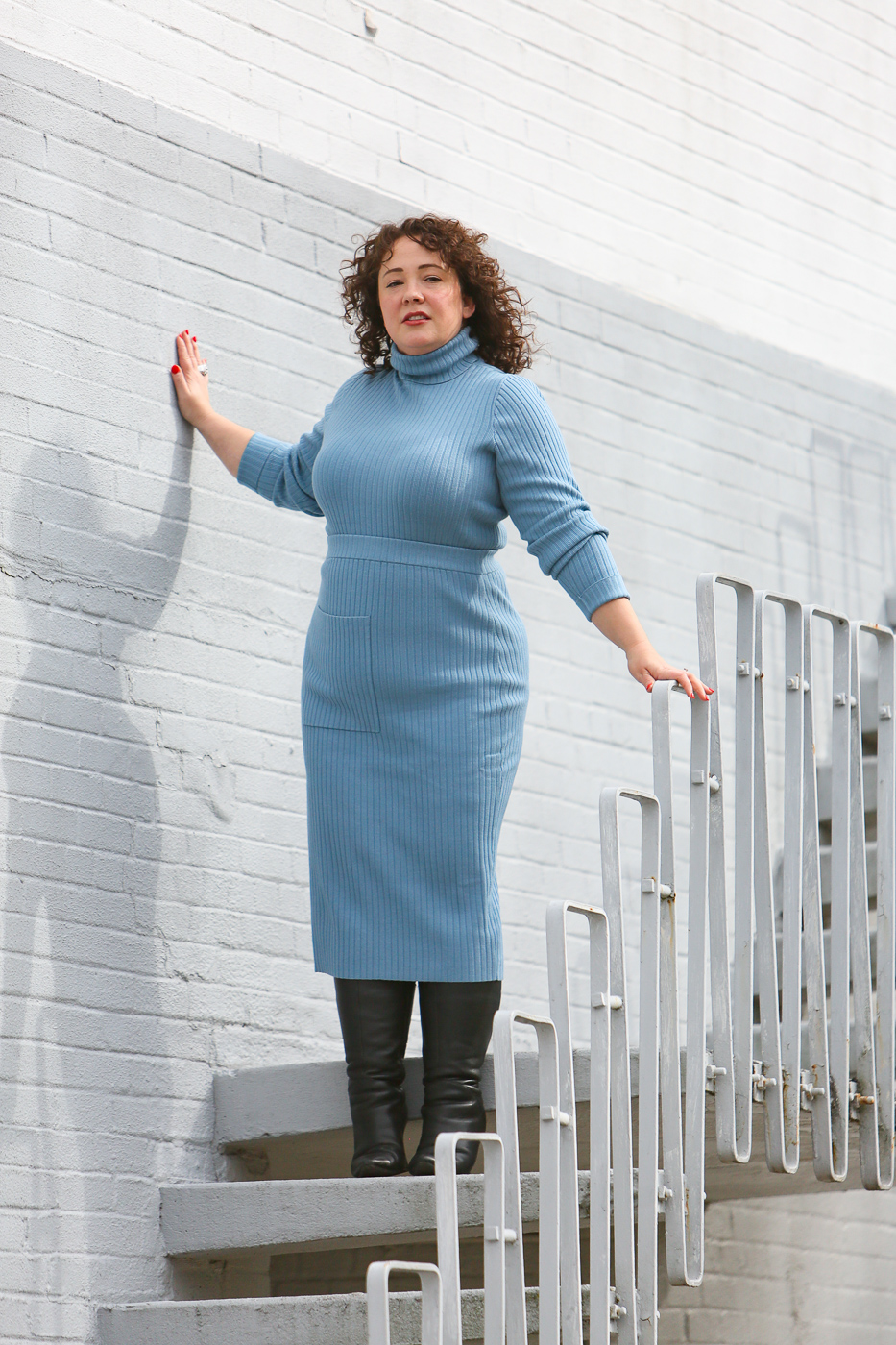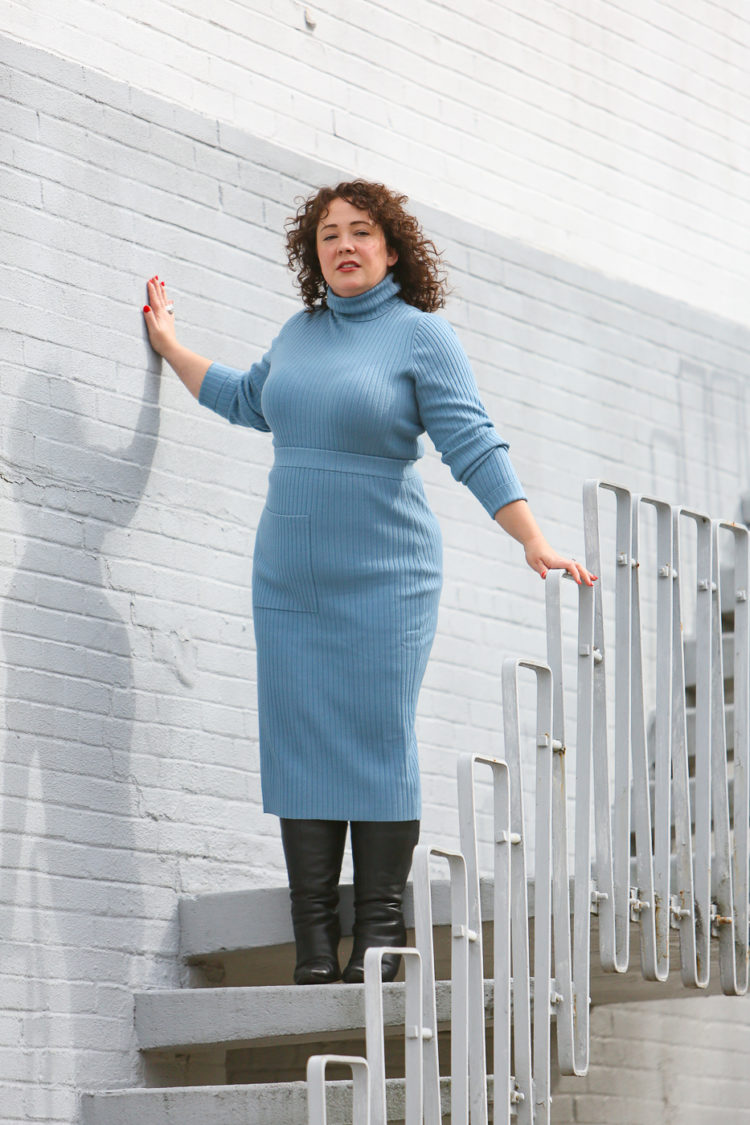 Last February, Universal Standard had the coolest promotion called Mystery Boxes.  Starting at $50, you'd buy a box of a certain number of pieces of clothing, share some details about your size, personal style, and current wardrobe and Universal Standard would curate a box of fashion for you that was worth way more than the price you paid.  I had the opportunity to try the Universal Standard Mystery Box last year and received some great pieces.  I am so thrilled that Universal Standard brought back the Mystery Box promotion.  It starts today and the promotion is for only seven days so don't dilly dally in getting your own! Below I share what I received in my 2020 Universal Standard Mystery Box, and at the bottom of the post I share a promo code to save 10% on your Mystery Box!
This post is not sponsored by Universal Standard, however, I received a free Mystery Box and compensation in exchange for showcasing this promotion on Instagram.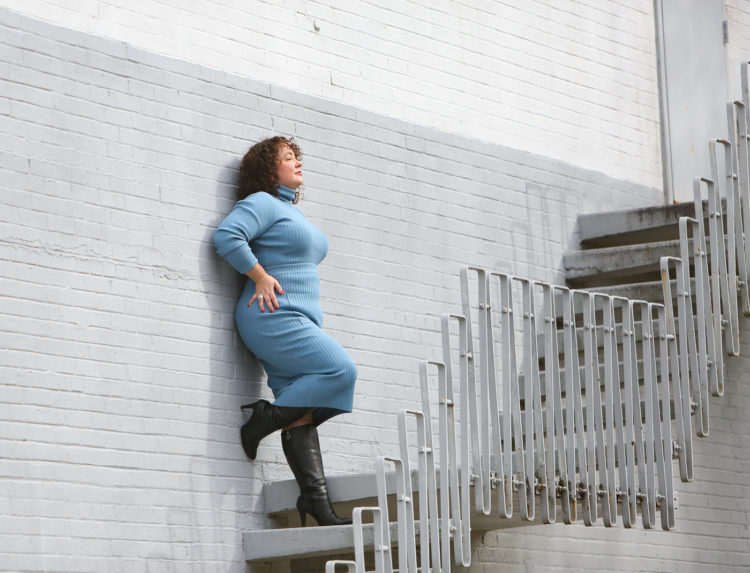 Like you if you buy one, once I agreed to get a Mystery Box, I was sent a survey.  It asked things like what size I wear, what colors I love and will never wear, what is missing from my closet, and what I don't need any more of in my wardrobe.  Universal Standard editors took this information along with my purchasing history to curate a collection of three items for my Mystery Box.  Even though I did this last year and received great items, I was still nervous.  I'm very particular with what I wear and… well I own a lot of Universal Standard!  What would they send me that I don't already have and will love?  Please know because I was part of this promotion I didn't know what kind of box I was getting but based on what I received, I think it was The Premier Box.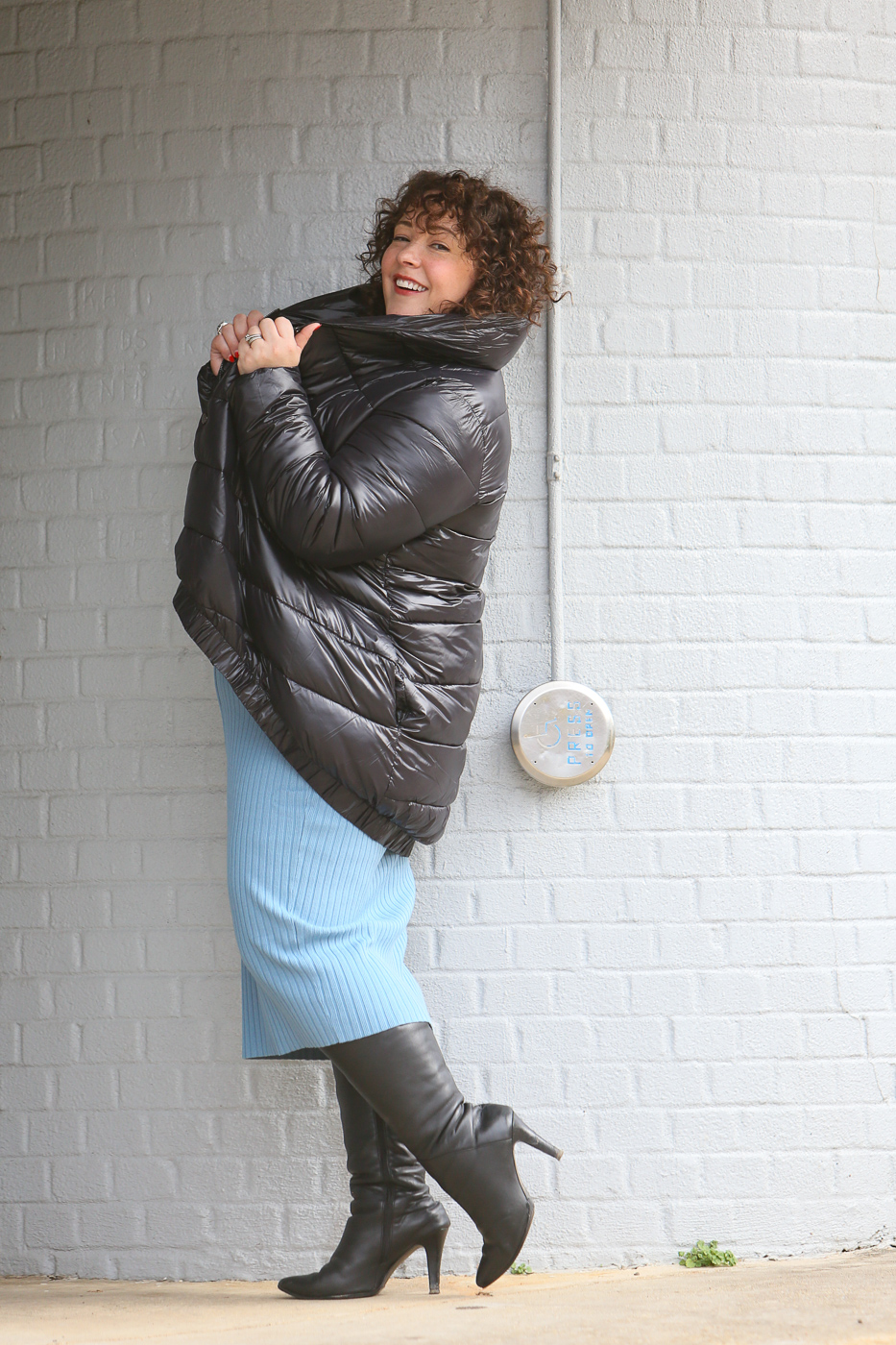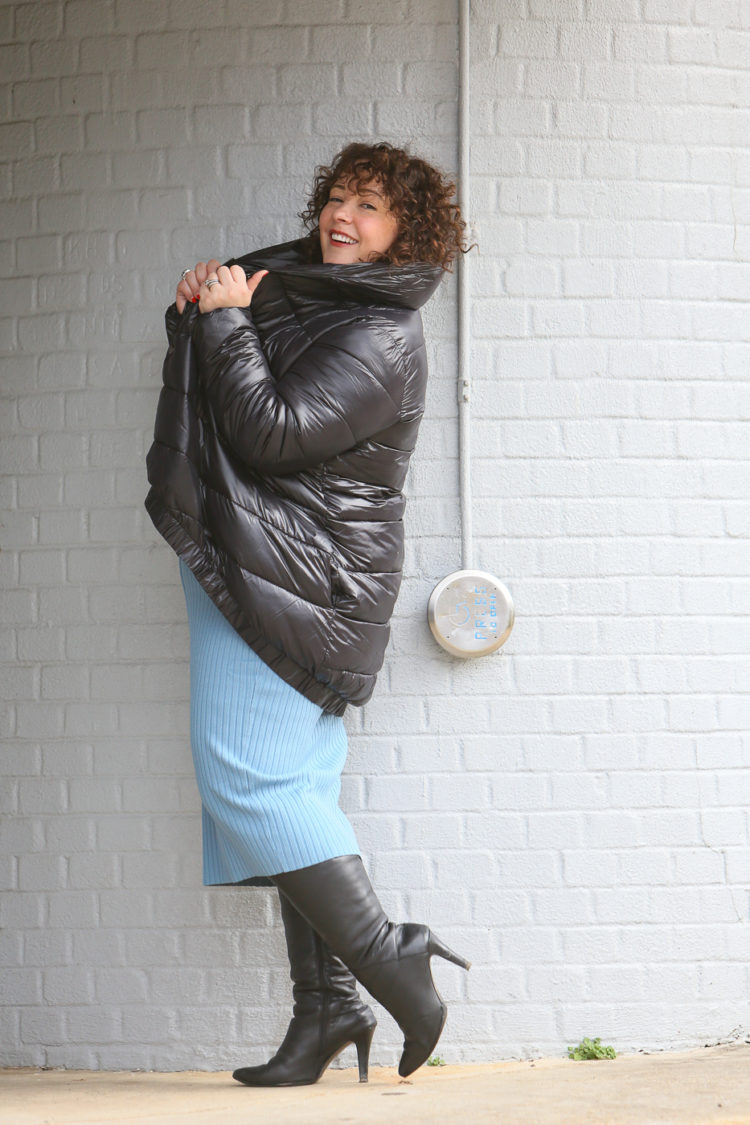 I opened the box and as soon as I saw the shiny black quilted fabric I knew it was their Kanda Puffer.  This coat is SO COOL and I know some of you own it and love it.  I rented it from Rent The Runway Unlimited last month in a different color to test it out and loved the unique and modern silhouette.  I was thinking about buying this jacket after renting it; it was like Universal Standard read my mind! It's lightweight but super warm.  It has a zipper closure and snaps and then a tie that can be knotted or in a bow.  There are two pockets and this puffer can compress down to nothing in a suitcase or even a small reusable tote.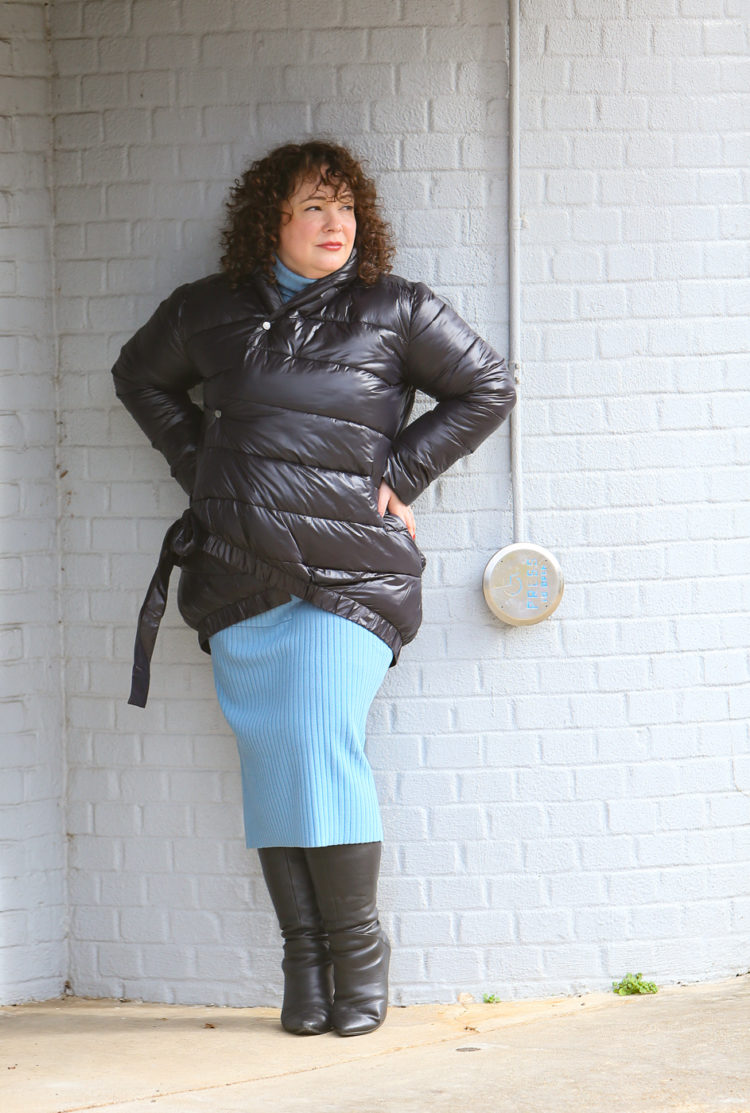 The other two pieces worried me when I pulled them out of the box – pale blue, ribbed… I didn't know what they were.  I realized it was the Luz Ribbed Turtleneck Sweater and Ana Ribbed Sweater Skirt with Pocket, both in Powder Blue.  Uh oh, I was nervous.  I had to wear this on Instagram for the campaign, I had seen the pieces when they launched and they did NOT look like my style.  I put them on, I tried the sweater untucked… frumpy.  Tucked in the skirt and bloused out the sweater a bit… not cute.  Tucked the turtleneck in smooth and hiked the skirt up to the smallest part of my torso… oh dang this is cute! The heavy rib didn't add bulk and also smoothed my curves.  It is super comfy, warm but not claustrophobic, and I wore it for five hours sitting and standing and walking around before this shoot to be sure it didn't stretch out and get all wonky.  Nope, it held its shape!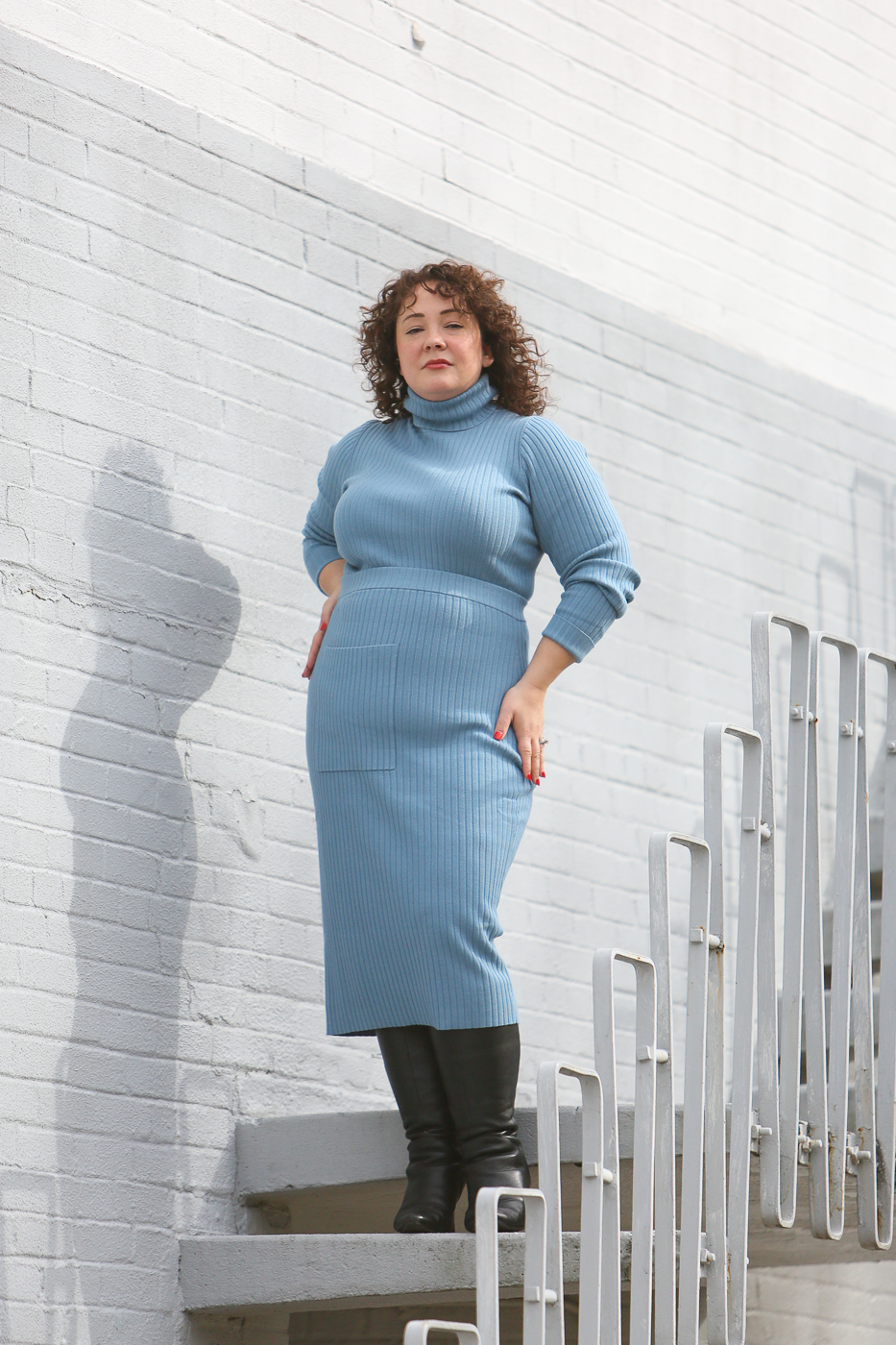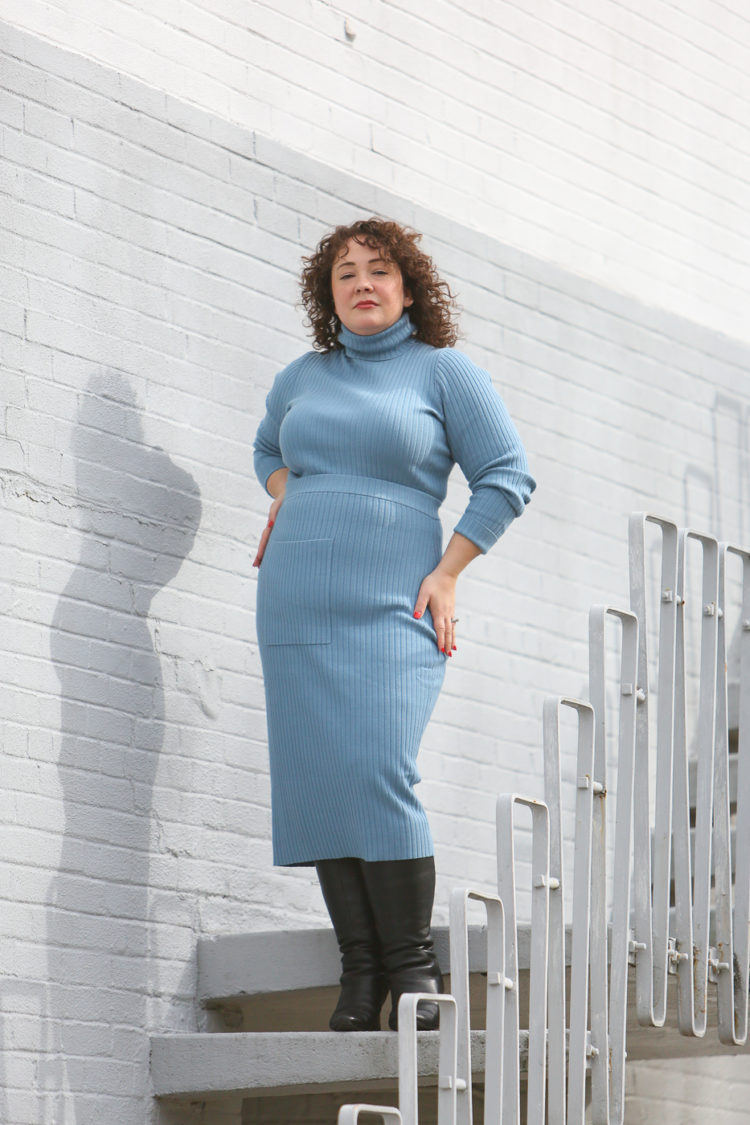 These two pieces would also look great separately – the turtleneck with most anything, the skirt with a graphic tee knotted at the waist and a pair of sneakers, with a black turtleneck sweater and a wide black elastic or obi belt, or with a top and denim jacket with ankle booties! In fact I took this look and added the belt bag from yesterday's post to it as a possible outfit for NYFW.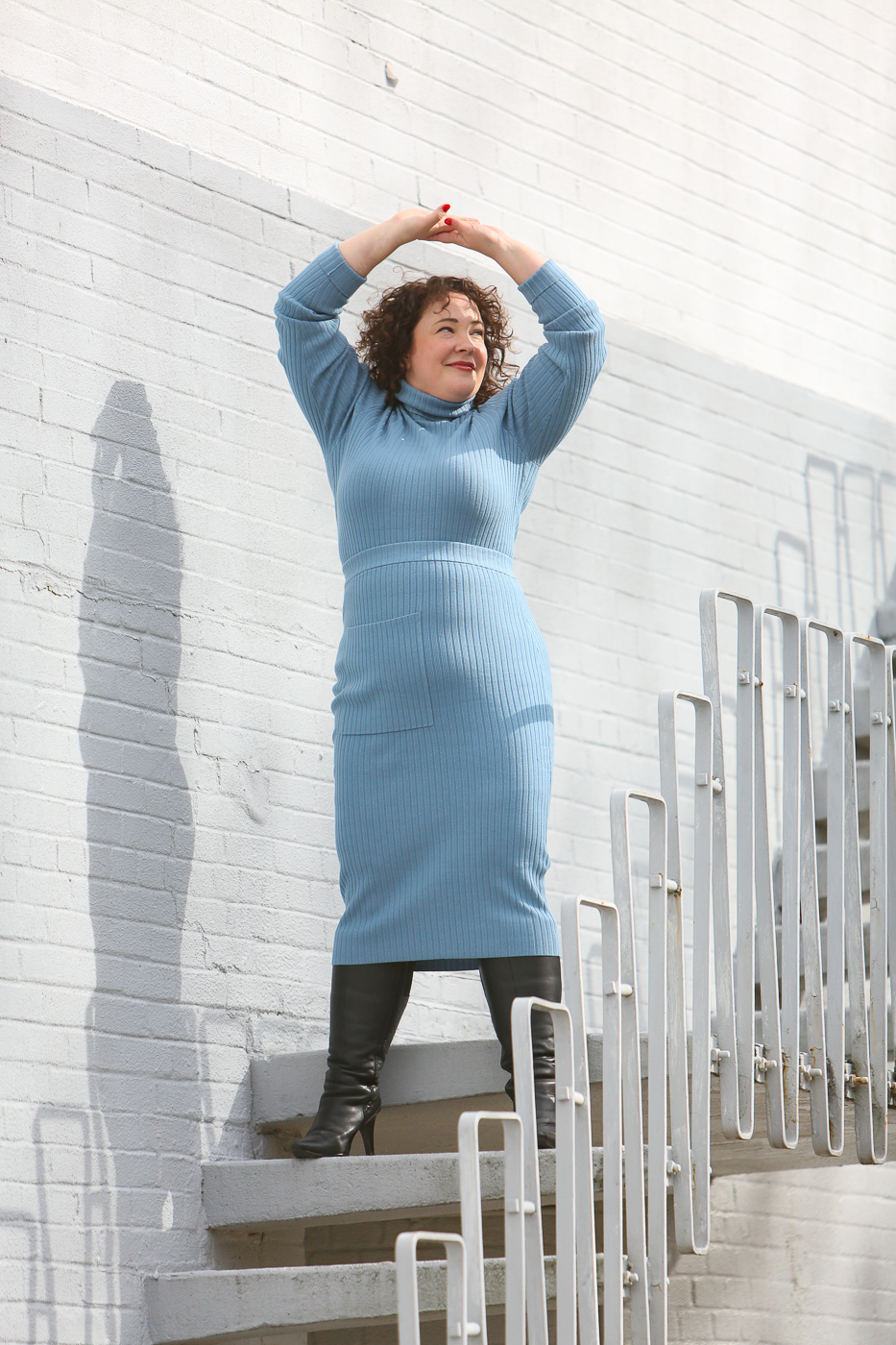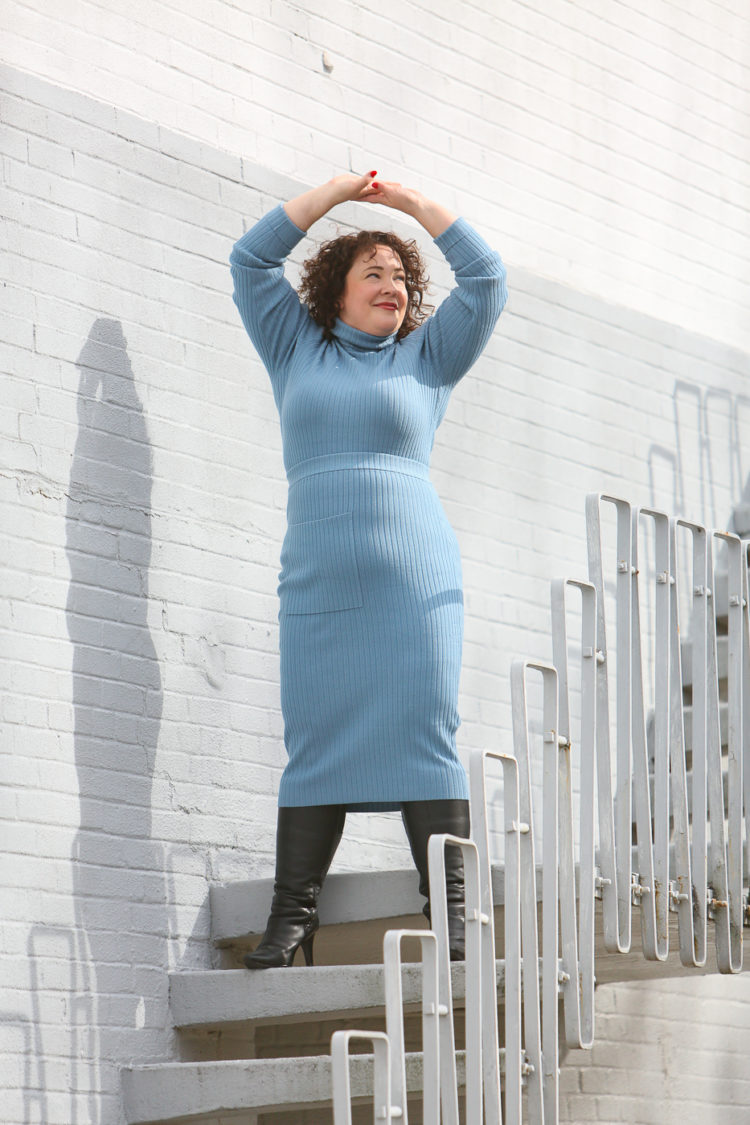 If you have yet to try Universal Standard, this is a great way to try the brand (but please note all Mystery Box purchases are final sale). If you know the brand and love it, you know this is an amazing deal.  Universal Standard will look at your purchasing history to make sure they don't send duplicates.  Last year, those who had one thing they didn't adore swapped with others in the WO2 Community on Facebook, but still felt the Mystery Box promotion was an amazing deal.