This article may contain affiliate links; if you click on a shopping link and make a purchase I may receive a commission. As an Amazon Associate, I earn from qualifying purchases.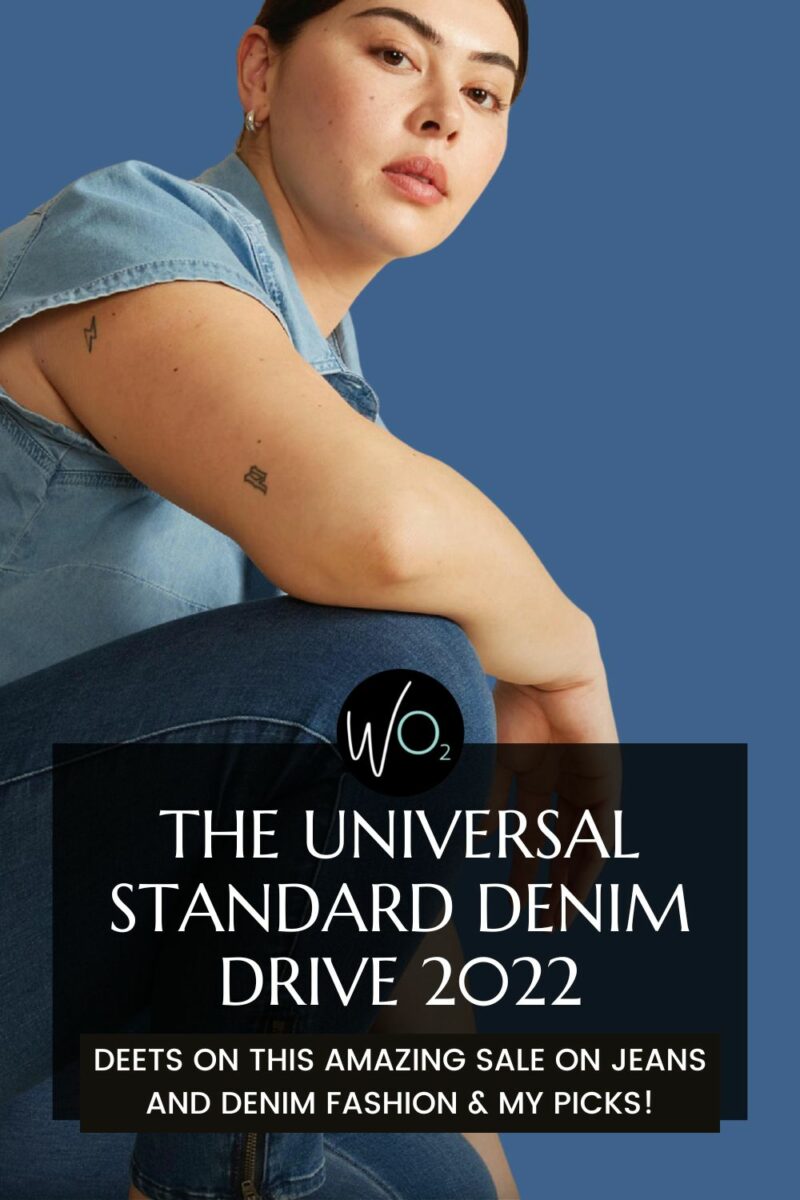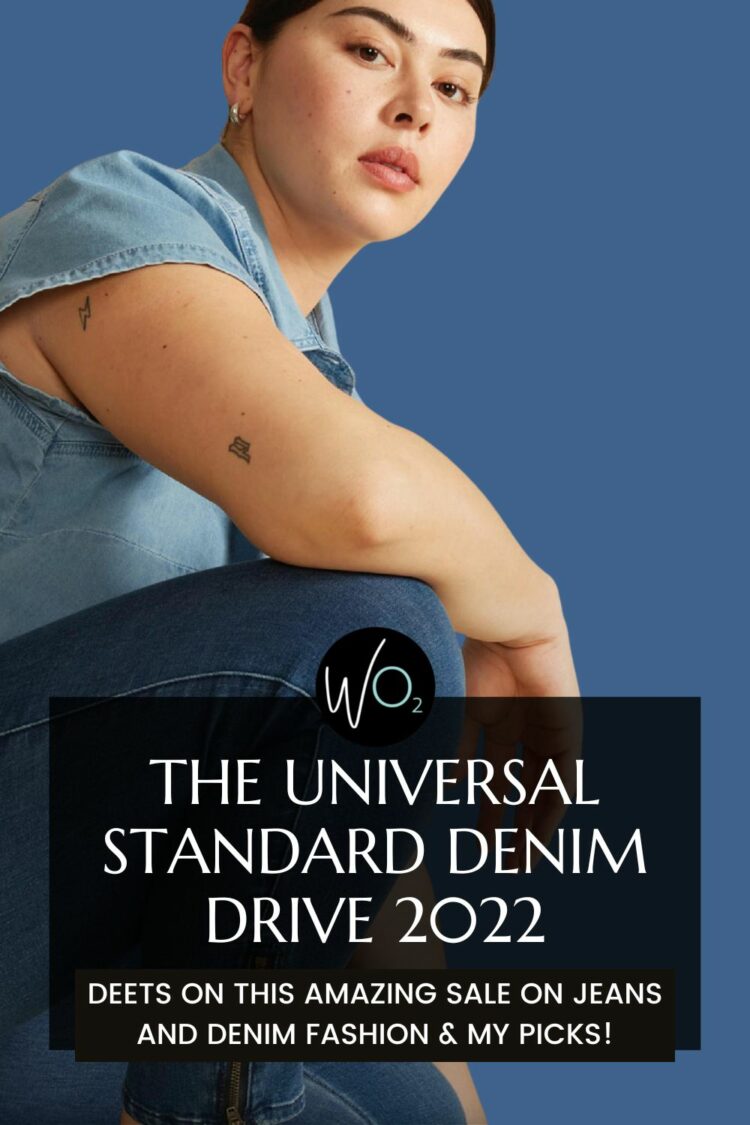 Have you heard about the Universal Standard Denim Drive? It's an annual event that Universal Standard hosts where you can save big with denim styles on sale for as low as $35 and a reward for recycling your old jeans. This event is only through October 30th, and I have all the details below along with some of my thoughts on US denim, as I have owned and tried many of their styles.
For reference, I am 5'3″ and usually a size 14 petite in jeans. I have a round rear and belly, strong thighs, and solid calves. Usually a 27-28″ is a nice ankle jean on me, 29″ is full-length with flats, and I can usually do up to 32″ depending on the height of my shoe's heel and/or platform. More often than not, I am an XS or size 12 in Universal Standard with it being snugger or looser depending on all the factors our bodies can experience in a season.
How To Get Universal Standard Denim for $35 through Their Denim Drive:
Visit this link to access the Universal Standard Denim Drive. You will see a menu at the top of the page breaking down denim styles by price – starting at $35, starting at $55, starting at $75. There is also a category for new denim and all denim in the Universal Standard Denim drive.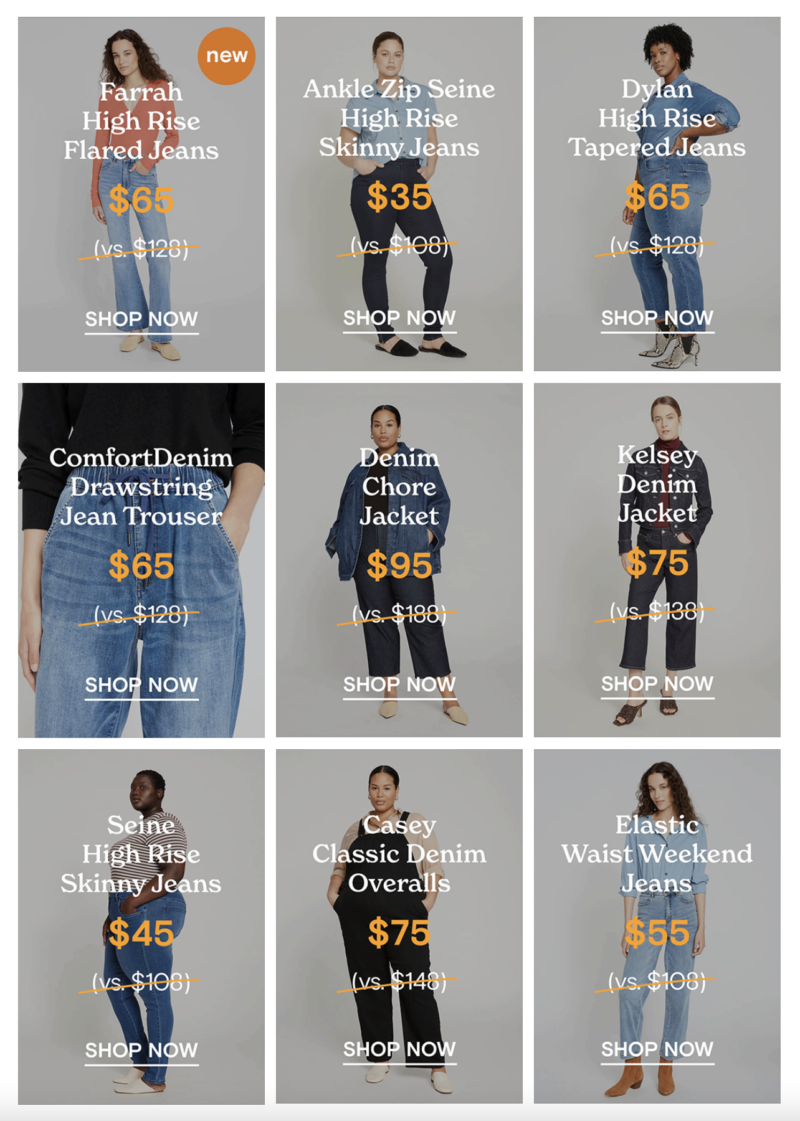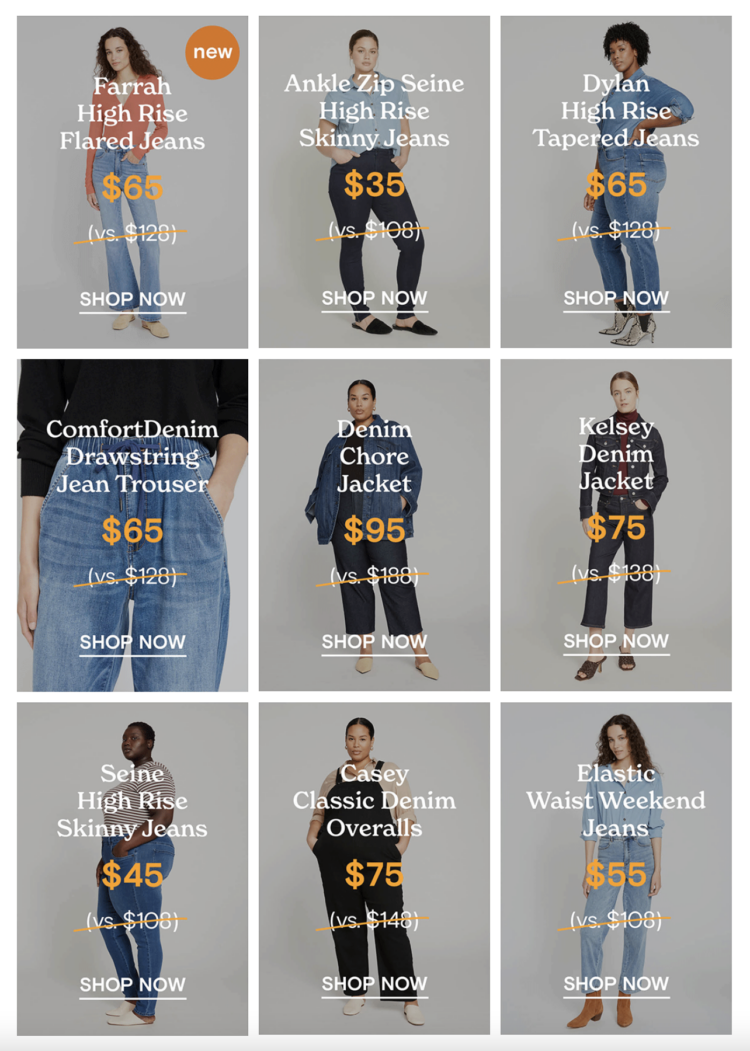 Universal Standard is offering steep markdowns on 100+ essential denim styles available in 22 sizes: 00-40. Styles for curvy figures, styles in different inseam lengths, different rises, different washes, and different leg openings. And this sale goes beyond jeans to other denim clothing offered by Universal Standard: overalls, jackets, and shirts.
How to Save Up to $100 On Future Purchases with the Universal Standard Triple R Project
When you place an order during the Universal Standard Denim Drive, even if it's not jeans, you can order a recycling bag. Send Universal Standard your old jeans in the recycling bag and you'll receive $25 off four future order.! That's savings for FIVE different orders!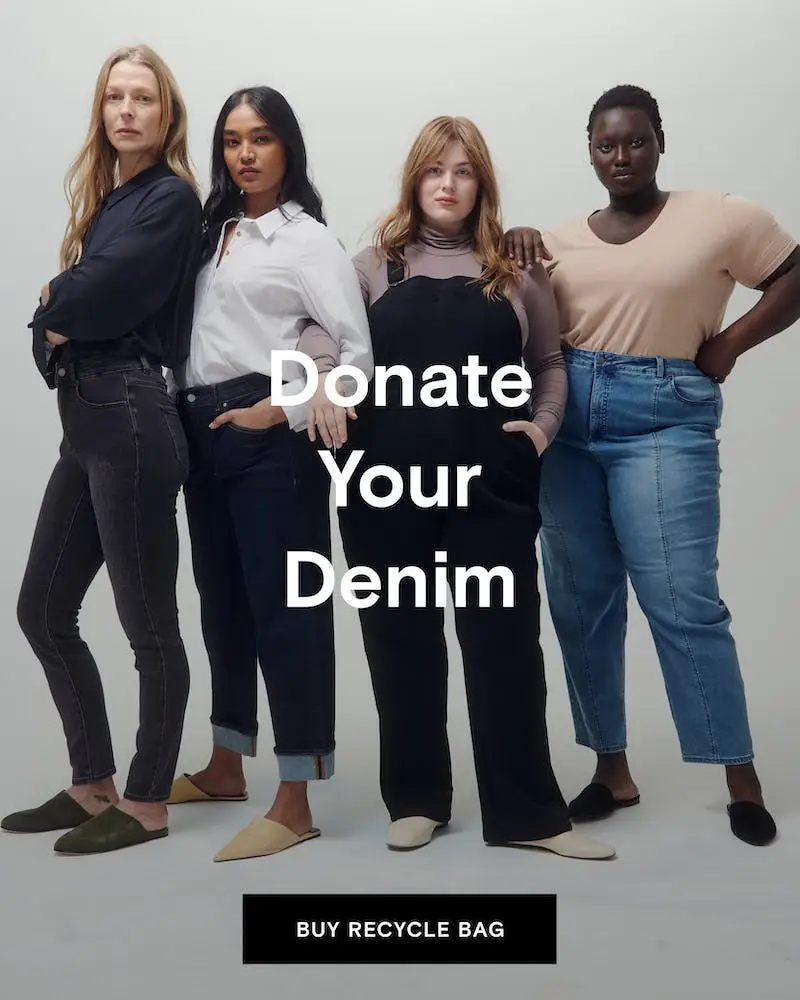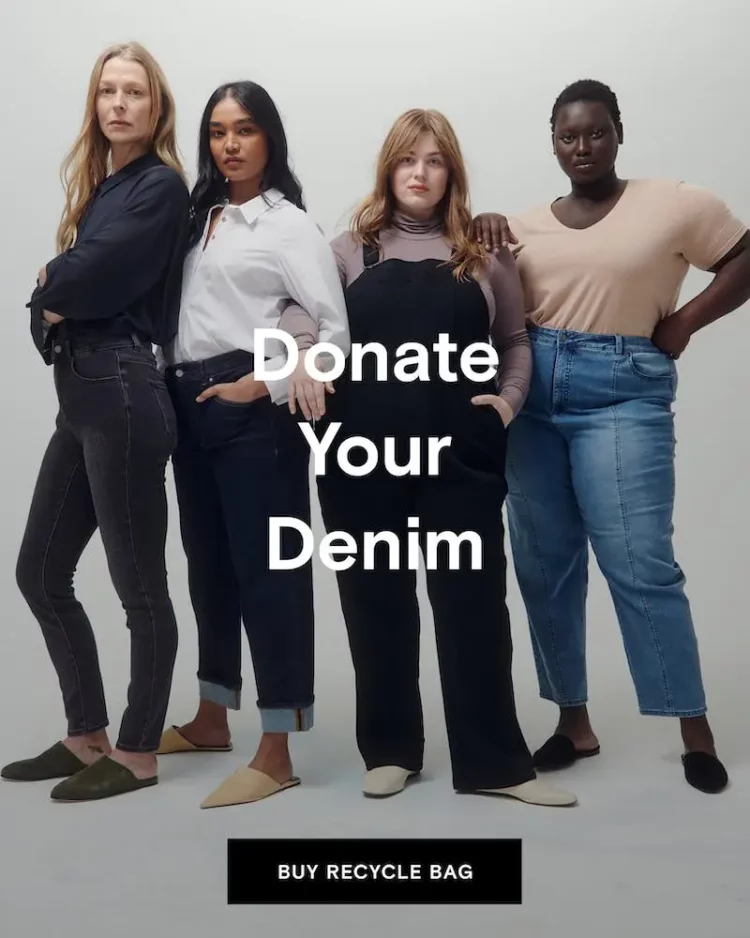 You do not need to buy a bag (which costs $4.50) to shop the sale prices during the Universal Standard Denim Drive. It is just a way to encourage their motto of, "Reset, Recycle, Refresh." Only one bag per customer. There are more details on this promotion at this link. By recycling your jeans, you also conserve natural resources, save energy, and reduce the need for landfill space, while helping to reduce the approximately 16 million tons of textile waste discarded each year.
How Long Does the Universal Standard Denim Drive Run?
The Universal Standard Denim runs until October 30, 2022. Styles and sizes will run out so don't delay. If there is a style that intrigues you, now is the time to buy. IMO, this is the best denim sale that Universal Standard offers all year long. There is no need for a promo code; items part of the Universal Standard Denim Drive promotion are priced as marked (you will see the discount in red on the US website).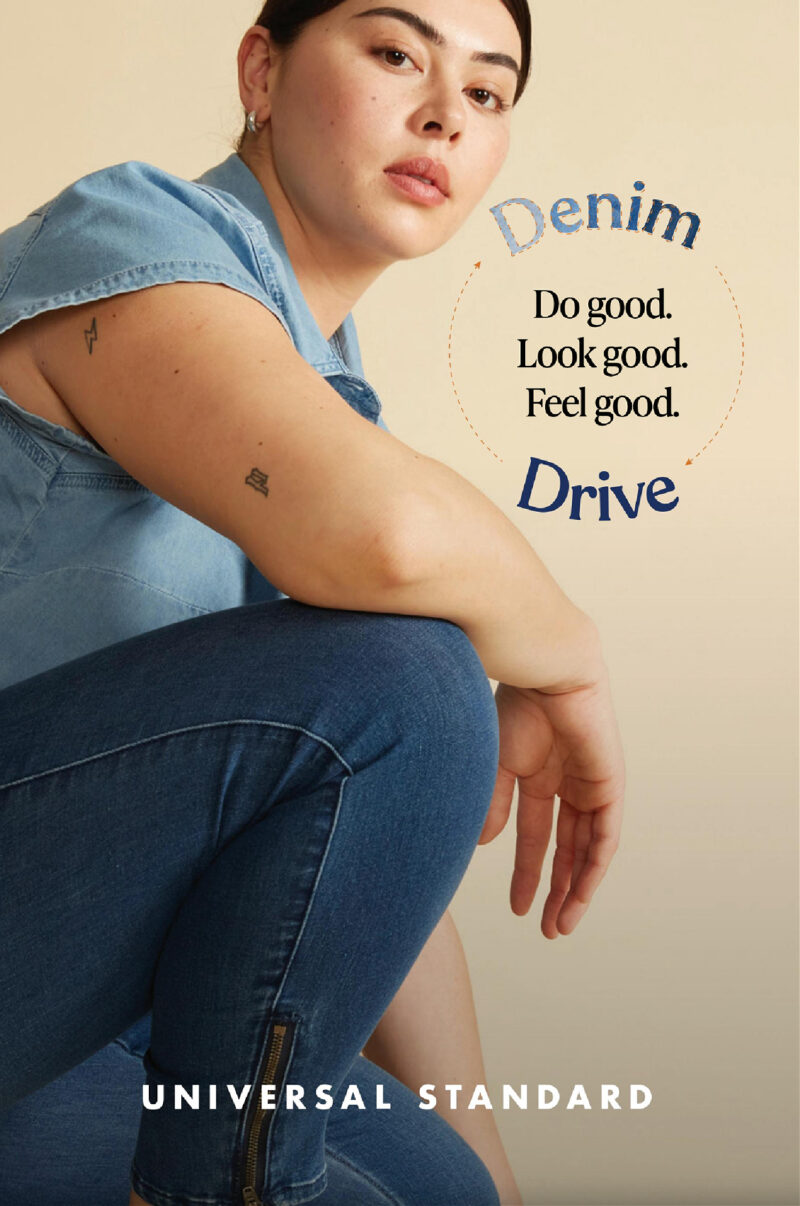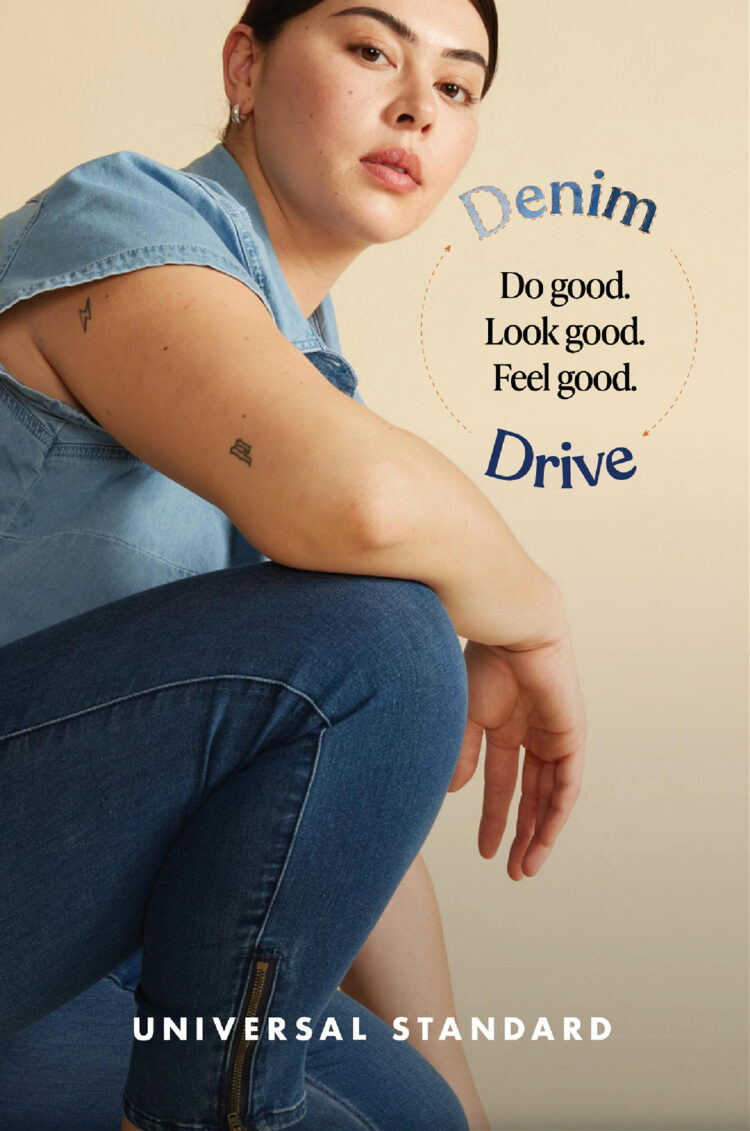 Fit Tips for Shopping Universal Standard Denim
I've owned several pairs of Universal Standard jeans over the years and my biggest tip is to size down. For example, if I buy a pair of jeans from Talbots I'd choose a size 14 petite. If I get a pair of jeans from Madewell, I go with a size 32. Gap, I am sometimes a 33. With Universal Standard, I go with size 12, sometimes a 10 if it's a faded/stretchy wash. I have the Seine, the Bae (original), and the Dylan all in size 10, but all in the faded wash. That sounds really small, but these jeans have great stretch without looking as though they are painted on.
Don't think this means Universal Standard jeans are tight or uncomfortable.
In case you're shopping for other pieces from Universal Standard… I recommend checking out their size chart for the best fit. Customer reviews are plentiful and can assist you in deciding between two sizes, and if wash/color determines fit (which is true with any denim brand).
Universal Standard's Fit Liberty Program
Universal Standard has this amazing program called FIT LIBERTY. Buy any piece in Universal Standard's FIT LIBERTY collection (which includes every wash, length, and rise of their cult-favorite Seine jeans). If your size changes within a year of purchase, you exchange your pieces for your new size, for free.
I have taken advantage of FIT LIBERTY myself. Within a year, the jeans I ordered from Universal Standard no longer fit. I contacted them, they sent me my new pair in the new size before they even received my old pair! As for the pieces you return through the FIT LIBERTY program? They are donated to First Step and Dress for Success.
What Denim I Own That's Part of the Universal Standard Denim Drive (and what I really think)
I've already shared above some of the Universal Standard denim I own, but after all these years and having US one of the few brands that makes denim that fits my body well (first skinny jeans I ever owned that I didn't have to hike up each time I rose from a seat), I've tried or owned several of the pieces included in the Denim Drive sale.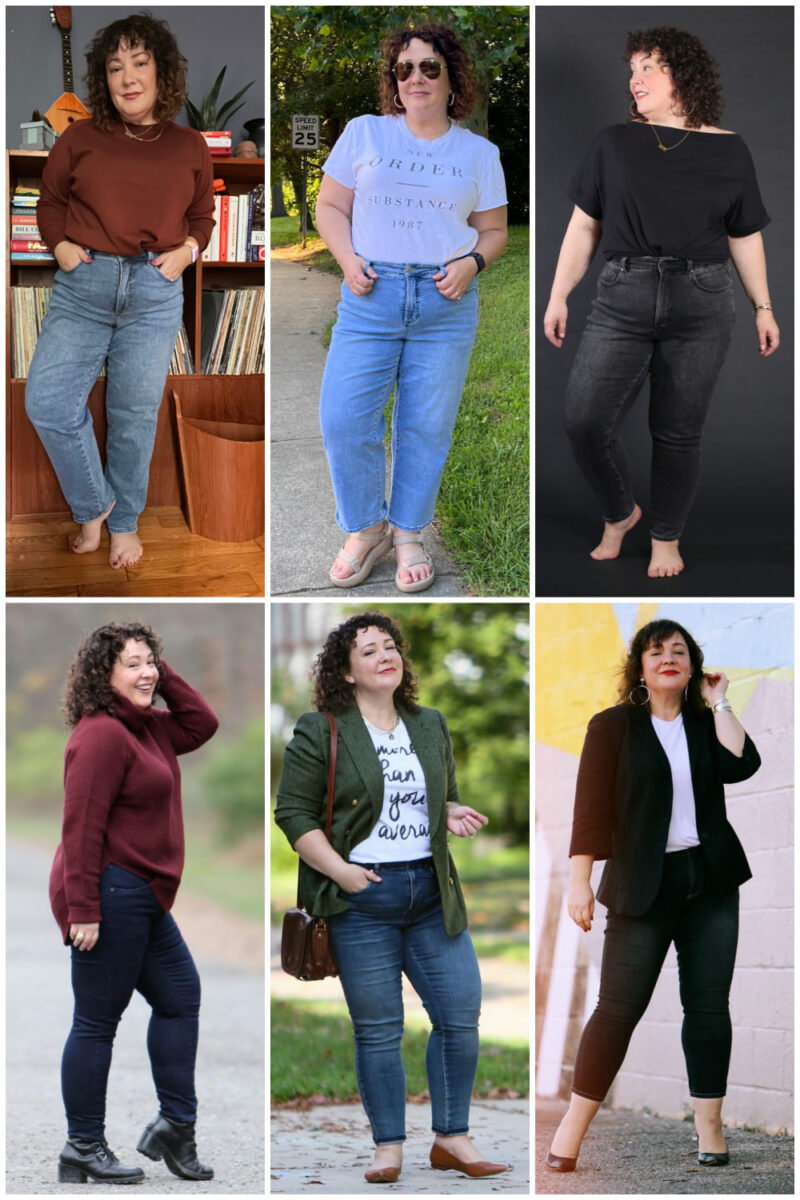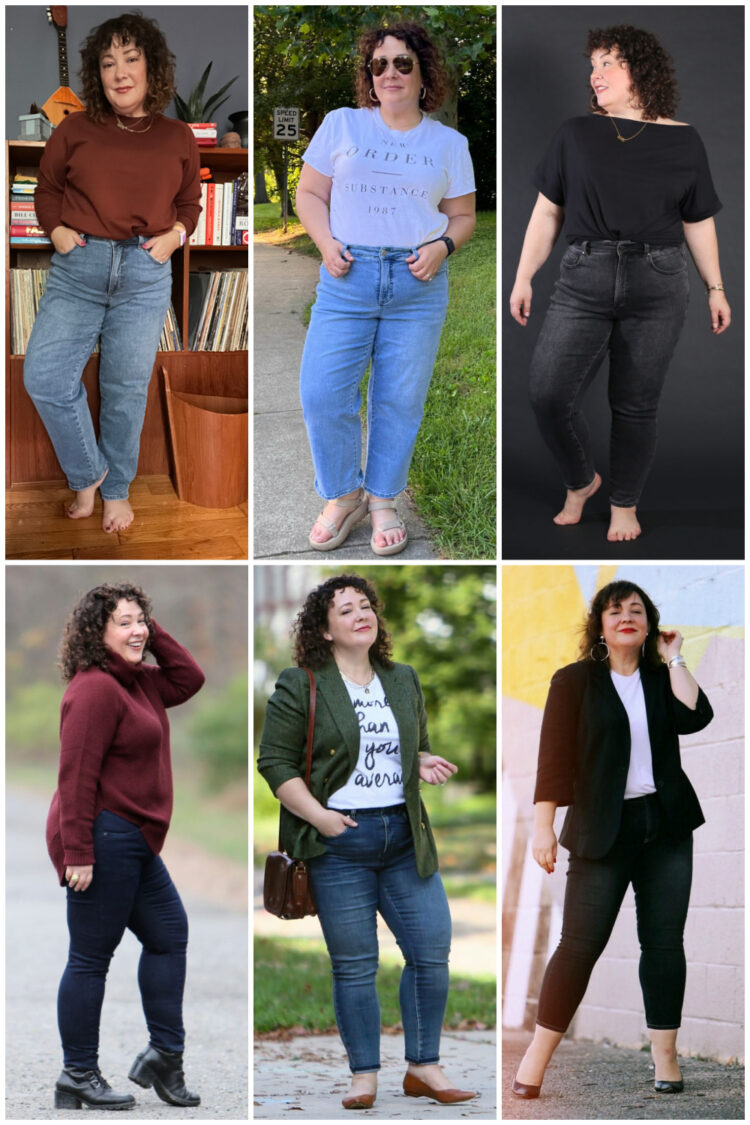 The collage above shows me in six different pairs of Universal Standard denim that I wear regularly. On the top row from left to right I am wearing the Dylan in size 10 (with the Universal Standard Eco Relaxed Core crewneck sweater in XS), the Classic Bae in size 12, and the Joni in Soft Black, size 12.
The Bae jeans are almost an ankle length on my figure; I really liked them in summer with sandals and Birkenstocks but come winter they're a hair too short/hair too long to look quite right. I am trying to decide whether or not to have them shortened by the tailor or just box them up until late Spring. The Jonis are pretty perfect. The Dylans I exchanged for a size down but still think I may have the tailor shorten a bit so they don't look so much like I literally borrowed them from my dad's closet.
On the bottom row, it's all Seine jeans. The left are the Seine midrise, regular length, size 10, color Dark Indigo. In the middle is the Seine high rise, regular length, size 10 in Distressed Blue. On the end are the Seine High Rise, petite length, size 10, color Dark Indigo.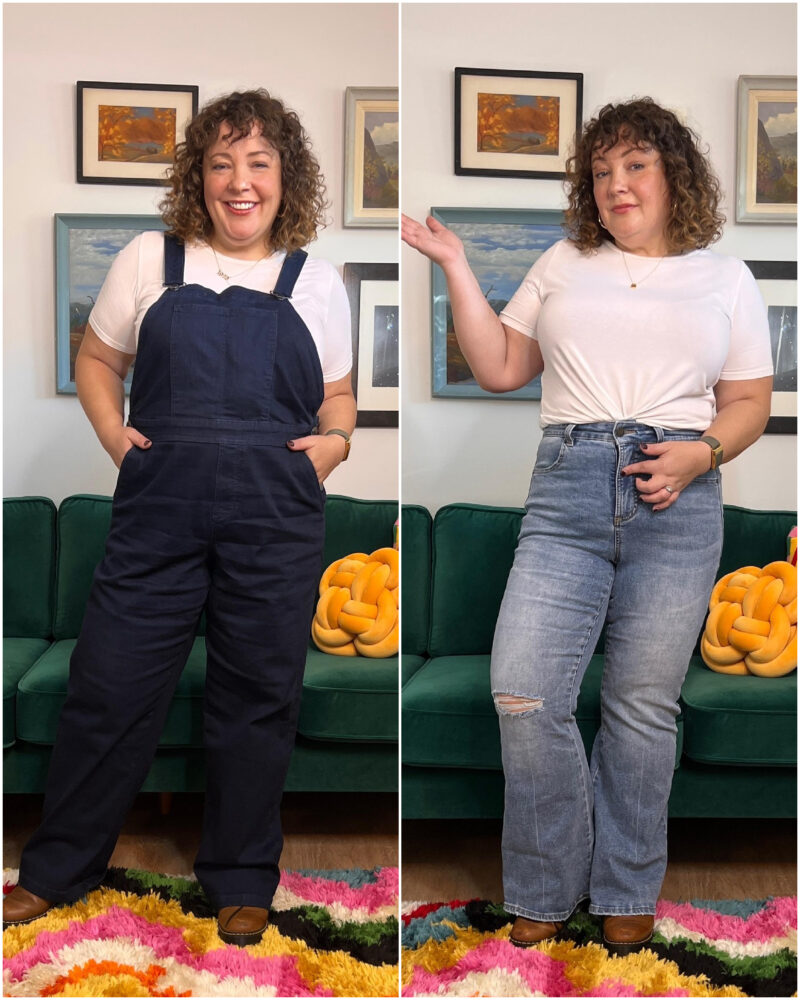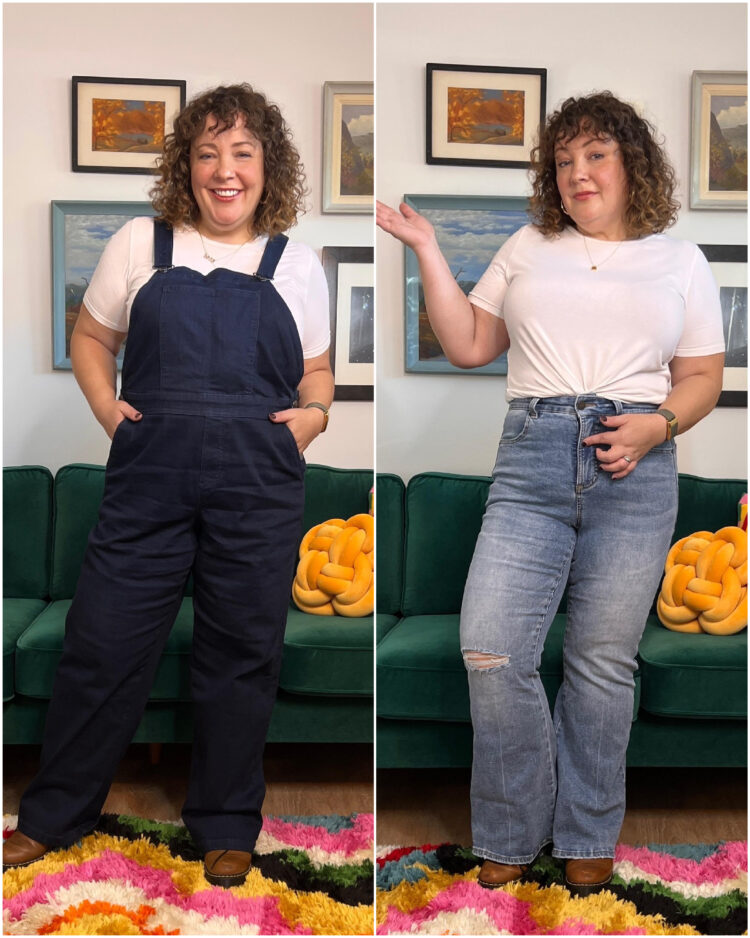 To announce the Universal Standard Denim Drive sale, US gifted me two pieces of denim part of the sale, my choice. I chose the Casey Overalls in Dark Indigo, size S, and the Farrah High Rise Flared Jeans in Vintage Blue, size 12.
I have these overalls in XS and they look cute but I wanted a more relaxed fit. You can see details better in this Instagram video I made wearing them. I got the fit I desired, plus additional boob room in the bib. As for the Farrahs, the 12 is snug but good for untucked sweaters. The inseam is 31.5″ and I have them here hiked all the way up, styled with heeled boots. I am pointing to my belly button to give an idea of rise.
As someone who is 5'3″ I wanted to show the lengths to help you when shopping. While I love love LOVE the fit of the Seine in petite, the length is too short for the aesthetic of the rest of my closet and I find I only wear them when tucked into tall boots. Instead, sizing down on the regular provides a length I prefer.
Do you own Universal Standard jeans? Have any pairs you love or fit tips for the styles part of the Universal Standard Denim Drive sale? Please share in the comments to help other members of the Wardrobe Oxygen Community make smart purchases during this do-not-miss sale!
Please Note: I wrote about the Universal Standard Denim Drive in the past. Instead of crafting a new article and link, I updated an old version to retain the original comments which include some fit tips. The original post had photos of me with my sister in 2020; you can see some of the photos on Instagram.