This article may contain affiliate links; if you click on a shopping link and make a purchase I may receive a commission. As an Amazon Associate, I earn from qualifying purchases.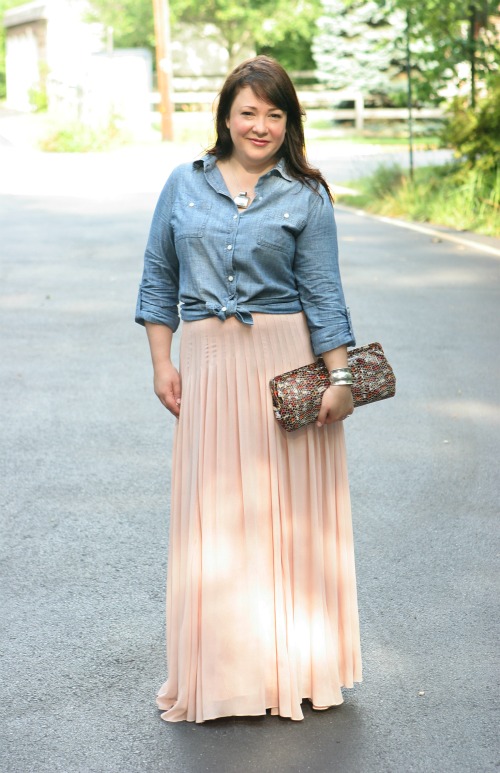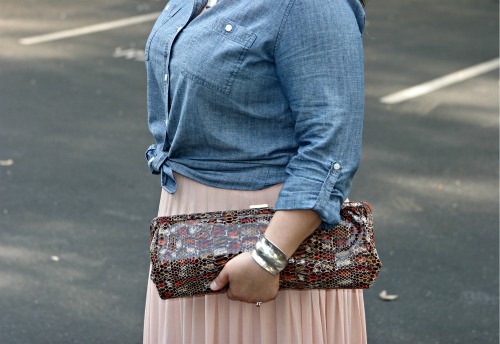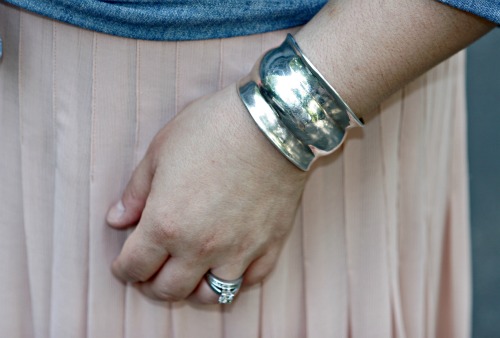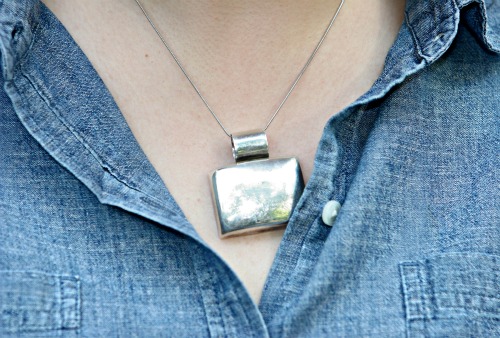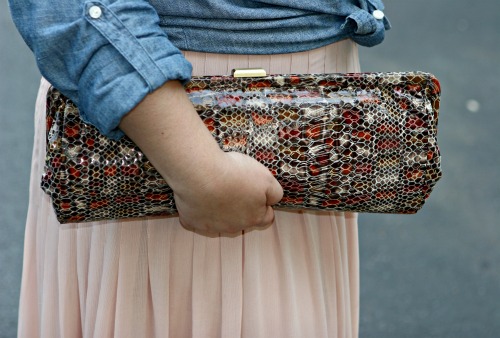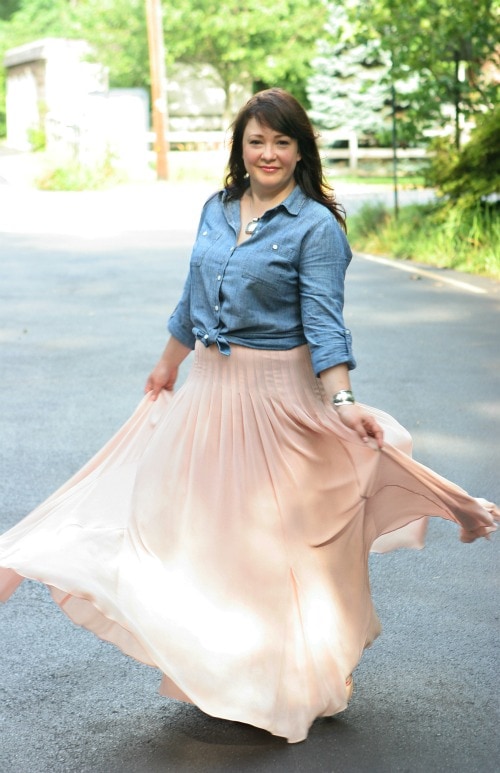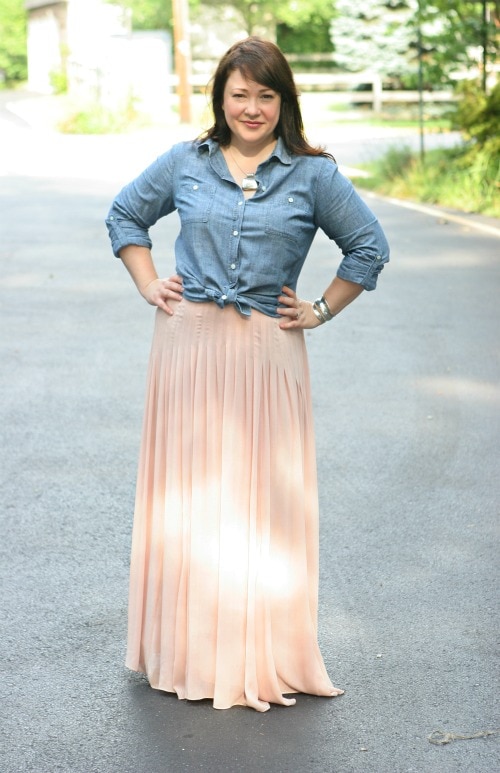 Shirt – Target (similar)
Skirt – Ann Taylor
Necklace – bought back in high school (similar)
Bracelet – had since '97 (similar)
Shoes – Sofft "Pavia"
Bag – HOBO Bags (similar)
Last night I broke down crying, but it wasn't from sadness. I couldn't believe the outpouring of support, love, and positive thought that came from yesterday's posts. I feel truly blessed on a daily basis to be able to know and interact with you phenomenal people. Thank you SO MUCH!! Seriously, I feel like a jerk typing this, when I want to give each of you a big bear hug. And please, take that positivity and passion and share it in your real lives off the computer. Give a compliment to a stranger, tell a loved one how very important they are to you, volunteer your time or services to help support a fellow woman. You all are such amazing people with such strength, even if you don't realize it right now, you DO make a difference in this world and you DO deserve to have your voice heard. And I heard you yesterday, and I am honored to have had that experience.
Thank you.
Thank you.
Thank you!
Much love,
Alison
Oh, and the outfit? This is my most fun, my most happy piece in my closet and I felt it was appropriate to wear it today to thank you all.
Follow Me | Twitter | Facebook