This article may contain affiliate links; if you click on a shopping link and make a purchase I may receive a commission. As an Amazon Associate, I earn from qualifying purchases.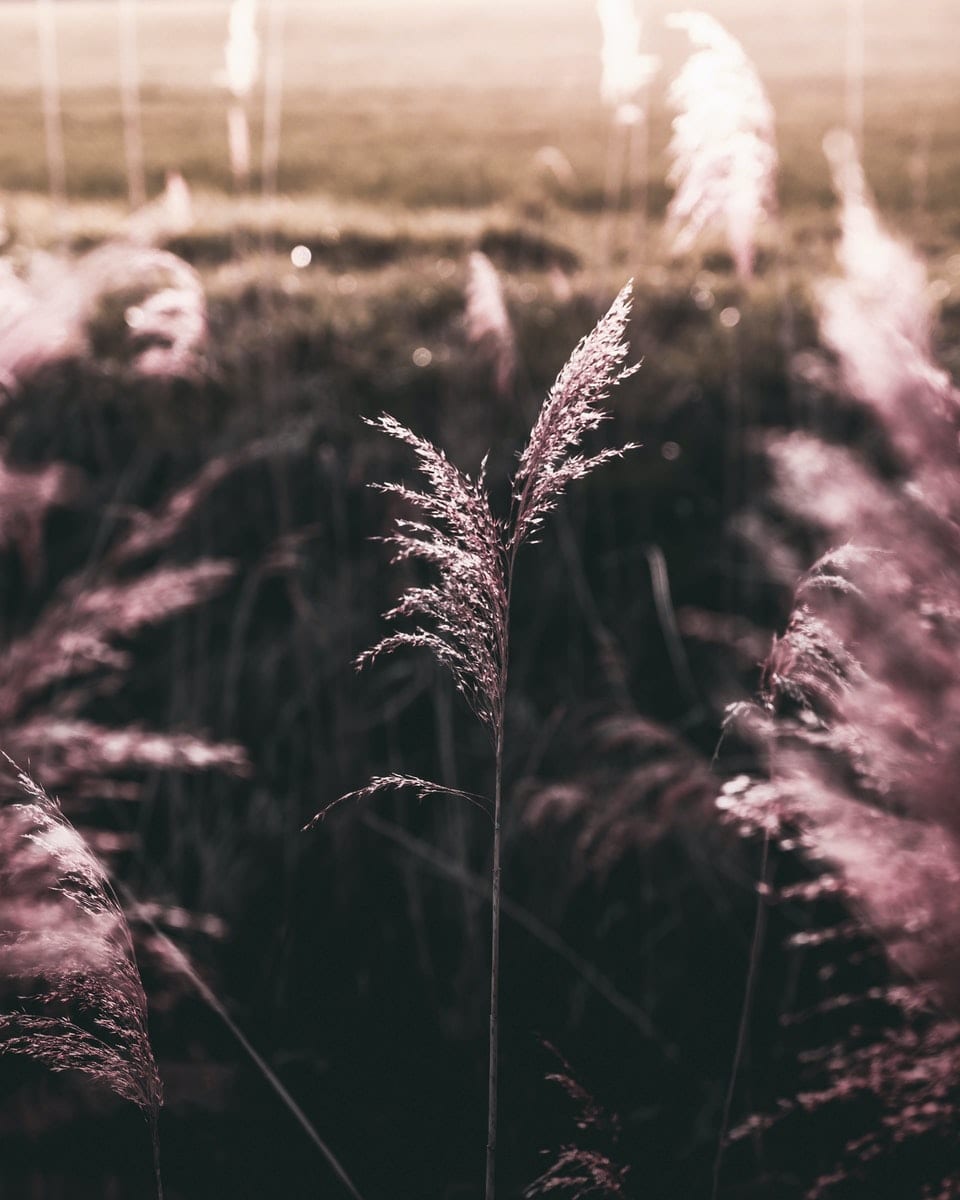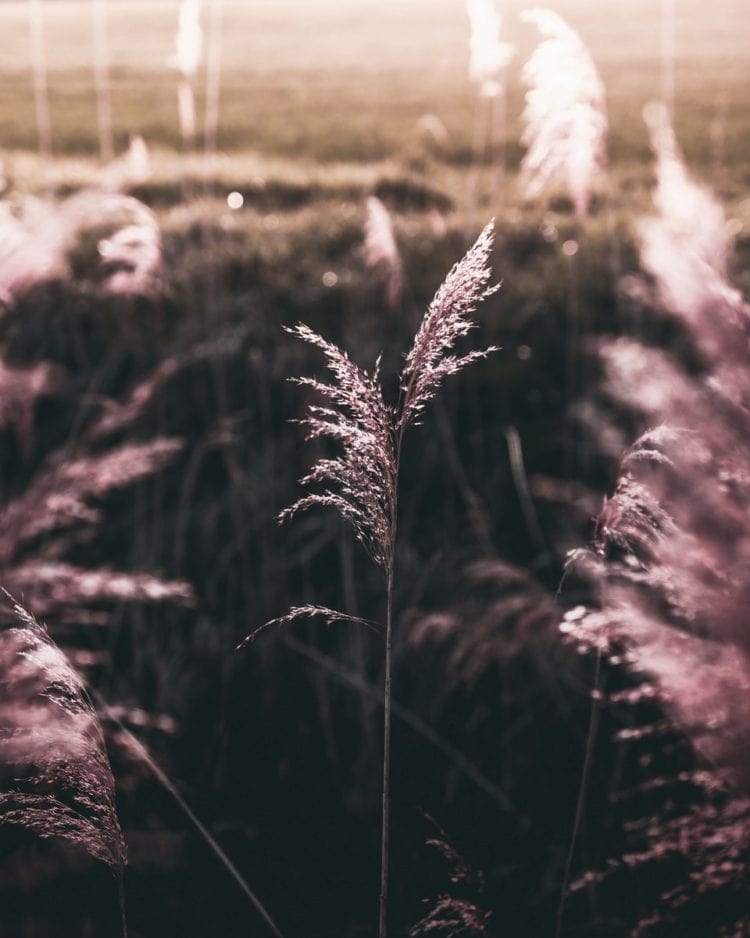 So how is everyone holding up after a month of this? I'll be honest, each time I think I'm fine, something causes me to unravel a bit at the seams. I think I have a grasp on the new normal, then I hear of a friend who is diagnosed, I see a story on the news, my daughter will mention a friend from school she misses, or something minor happens like we run out of mayonnaise and it's over. But those moments aren't as much now as they were the first two weeks.
A month ago, I was freaking out about this job. It seemed so tone-deaf to be a blogger during a pandemic. Experts were telling bloggers to continue as normal, don't discuss it because Google will ping your site and ad revenue will drop, write evergreen content, and after a few weeks things will even out. But I don't think things will even out in a few weeks, or even a few months and it has nothing to do with when shelter in place rules are lifted. Our world will never be the same, so how can my blog?
Last weekend I did a major closet cleanout and ended up with five bags to donate, sell, or use for a fundraiser once I can figure out how to make that happen with all that is going on. The process was emotional; I felt irrationally angry, I felt so defeated, so disappointed in myself. So much waste, so much consumption, so much stuff. Clothing is important, clothing can make us feel strong and safe and powerful and sexy and smart and beautiful and fun. Clothing can show respect or command it from others. But no one needs 50 clutch purses and as many scarves as I had amassed. And what was I doing promoting such consumption?
But after a good night's sleep, I woke Easter Sunday with a new attitude. Wardrobe Oxygen has never been about buying more, it has been about buying smart. Quality, not quantity has been my motto for years, it was even on the swag bags at my blog's 10-year anniversary five years ago. And while we may all be sheltering in place wearing joggers instead of power suits, choosing quality, shopping smart, and knowing style comes not from how much you have but what you have and how you use it continues to be important. And I will continue to offer inspiration on ways to achieve more with less, be smart with your wardrobe and your wallet, while finding joy in getting dressed every day. The methods may change, but after this month we all know everything has and will continue to change.
How to Help
José Andrés is an icon here in the Washington DC area but also beloved across the globe. Achieving fame for his restaurants, Andrés used his fame for good by creating World Central Kitchen (WCK). In 2017, encountering obstacles from FEMA when trying to help Puerto Rico after Hurricane Maria, Andrés organized a grass-roots movement of chefs and volunteers to establish communications, food supplies, and other resources and served meals to residents. Since then, World Central Kitchen has been on the frontlines supporting people with meals through Hurricanes Harvey, Florence, and Dorian; the California fires, federal workers furloughed during the government shutdown, and the Hawaiian volcanic eruption.
WCK's professional culinary arts training program, École des Chefs, offers a five-month curriculum that prepares young, aspiring chefs in Haiti for their first job in the commercial kitchens of local restaurants and hotels. WCK's Plow to Plate partners with and supports smallholder farmers, fishers, and small food-related businesses that produce or distribute food at a local level by providing funding, training, and networking opportunities after natural disasters so they can begin to regrow their long-term capacity for food production, distribution, and sales.
José Andrés and WCK continue to help where it's needed, helping those affected by COVID-19 with #ChefsForAmerica. Providing over two million fresh meals so far, #ChefsForAmerica is transforming restaurants into soup kitchens to feed individuals while keeping this industry in business. They are distributing individually packaged fresh meals in communities across the US and its territories that need support, for children and families to pick up and take home, as well as delivered to seniors who cannot venture outside. WCK is providing fresh, hot meals to hospitals and clinics fighting on the frontlines and are working to map out all of the school districts, restaurants offering meals to those in need, and organizations working to keep people fed.
You can help by donating to World Central Kitchen, a a 501(c)3 tax-exempt organization. WCK also needs volunteers; to learn more and to volunteer your services click this link.
As with every charity featured on Wardrobe Oxygen, a portion of the blog's profits were donated to this organization.
Weekend Reads
How Judy Blume, Samantha Irby, Jennifer Weiner and other authors are spending their quarantine. (Washington Post)
Our local pro soccer team, DC United, has partnered with the Prince George's County Memorial Library System (PGCMLS) to offer bilingual workout videos, player AMAs, and bi-monthly bilingual read-alouds by players. Projects like this just make my heart swell and show the ingenuity and caring of organizations. (PGCMLS)
I asked my husband for a divorce 2 weeks before our city was declared a state of emergency. Now we're on lockdown together. This is more of a sad/bittersweet versus angry/mean piece. (Thrive Global)
This week I was on three separate Zoom calls and for two I wore this top. It's not shiny but not a t-shirt, the sleeves are long enough to wear alone but also slips under blazers and cardigans nicely, the neck isn't too high but is high enough for total professionalism, and it's machine washable (says dry flat but I dry it on a hanger). I have it in red bittersweet which is more of a coral, but you can see from the link it comes in a variety of colors and prints, regular, petite, and plus sizes, and most are on sale!
A reader sent me the Instagram account, I Dream of COVID and I immediately followed. In the past weeks, my dreams have become so odd, merging the news and new social norms with random thoughts in my head. I see I am not the only one. If you have had odd COVID dreams, you can submit them at their website and they may become an illustration.
What if growing food is the most impactful thing you can do in a rigged political system? I know that's a pretty… intense statement and the article is as well. But as a family who gardens and grows herbs year-round indoors, there is power in creating your own food for your family and neighbors while also being a great meditative stress reliever. (Medium)
Nails looking a bit rough after a month of sheltering in place? Alissa tried out the Olive and June nail kit and found it easy and actually enjoyable. (The Adored Life)
I've been using a ring light I got on Amazon for all my videos, whether they are IGTV or Instagram Live events or Zoom calls. Many have asked for links but I got it on Amazon in February and wanted to find an alternative retailer. The ring light is from Neewer and Neewer has its own website where you can buy it directly. If that is too excessive of a ring light for you, I found this one at Best Buy which is half the price and gets good reviews. When it comes to a ring light, you want it to face you directly, not be on an angle or lighting from above or below. The ring is special in that it doesn't illuminate head-on, which causes shadows and focuses too much on your nose and forehead. A ring will reduce shadows and give a more even "beauty" light.
"…perhaps the biggest shift in my pandemic life thus far has been the sometimes-wild experience of having the world suddenly arrive at a place I've been living in for so long. All at once, I'm watching people publicly grapple with many of the aspects of life I've long considered normal but sometimes have a tough time articulating." On being alone before and during Corona. (New York Times)
The amazing Broadway star Patti LuPone, live from her basement. (New Yorker)
ChloeDigital is a company I've worked with for many years. They started just as a WordPress support company, but now I also employ them to help with business strategy. This week they asked me how I maintain creativity at this time and I share my thoughts in this article with a few other influencers. Spoiler alert, you're what inspires me! (ChloeDigital)
Senior year of high school, I finally got around to taking the dreaded Physical Education requirement for graduation. In hopes to never have to play dodgeball, I signed up for Weight Training. It was a room full of wrestlers, football players, and then me and my friend Christine. While we did occasionally use the machines, our teacher let us hang out in the corner and instead do the Cindy Crawford workout video. As a kid my mom did many workout videos, from Jane Fonda to "Sweatin' to the Oldies" and would record episodes of "Body Electric". Needless to say, this piece sharing full recordings of flashback workout videos brought back some serious memories. (New York Times)
Speaking of "Sweatin' to the Oldies," Richard Simmons is back and keeping us in shape while we shelter in place. (Yahoo)
A heartbreaking piece by a woman who owns one of the coolest stores in DC that had to close its doors. (Washington Post)
See/Hear/Read
We began watching the series Sex Education on Netflix. We haven't gotten deep into Season 1 (and there are two seasons), but please know the first episode is adorable British John Hughes movie made into a TV series… but future episodes while still as good deserve a trigger warning in regard to topics such as abortion, violence against LGBTQ individuals, and other sex- and gender-related issues with a focus on them happening to teenagers. If you are concerned, do some Googling of this show as there are many articles discussing it. This is NOT a show to watch with the kids, but gosh do we love it. Great soundtrack, great characters, great acting, and Gillian Anderson as the sexy platinum blonde mom. Have you watched Sex Education?
Songland is back on NBC for its second season and the Gary family is thrilled. We're not big reality competition fans beyond Project Runway (and yes, we watched Next in Fashion and are watching Making the Cut) but we love Songland. The premise? Three big-time music producers invite a well-known music artist to guest judge with them for an episode. Budding songwriters audition. Unlike American Idol or The Voice, they have been pre-screened so every song is good, no one is being embarrassed on TV. The judges narrow it down to three songwriters, and each producer spends a week with one of the songwriters, collaborating and perfecting the song to make it a great choice for the guest judge. The three songs are performed, the guess judge picks their favorite and records it. There's no need to follow each episode, there is no single winner, someone wins each episode (and sometimes more than one songwriter gets a deal). It's creative, it's insight into the songwriting business, the producers are awesome and helpful and talented, the guest artists are big names, and it's a feel-good show that may spark some artistic flow in your home. Unlike Sex Education, this is a show the whole family can watch.
As a family we watched Jumanji: The Next Level, the sequel to the 2017 remake of the original Jumanji and we all loved it. How can you not love Danny DeVito, The Rock, Karen Gillan, Kevin Hart, Awkwafina, Jack Black, Danny Glover, and more all in one film with family-friendly action, adventure, comedy, and friendship? If you haven't seen the 2017 film or the original with Robin Williams you may be confused at first but don't worry you're not alone, Danny DeVito and Danny Glover are as well and you'll all catch up and enjoy the ride. This is the kind of movie that an 8-year-old and 80-year-old would both enjoy.
I finished The Ghost Writer by Alessandra Torre. I didn't like the character of Helena. I didn't like how she told her story. I didn't like how some things just fell into place too easily, characters were a bit cliche. But if that book hasn't stuck with me. It shares the lesson I learned most by writing this blog for 15 years – you have no freaking idea what people are dealing with and you can't judge their actions without knowing their story. I keep revisiting it, thinking of the characters from this novel, thinking how I would handle situations thrown their way. If you want more opinions, check out the reviews on Goodreads. So now I need another book, any suggestions?
For Your Entertainment
The Olympics may be postponed but Sam Smith and Demi Lovato are bringing us, as Smith states, the Queer Olympics in the video for their new song together, "I'm Ready." And this song is the kind to add to a workout playlist with the soaring positive feeling of an Olympics theme song, but instead of being ready for winning, it's about being ready for healthy, deserving love. Enjoy.