This article may contain affiliate links; if you click on a shopping link and make a purchase I may receive a commission. As an Amazon Associate, I earn from qualifying purchases.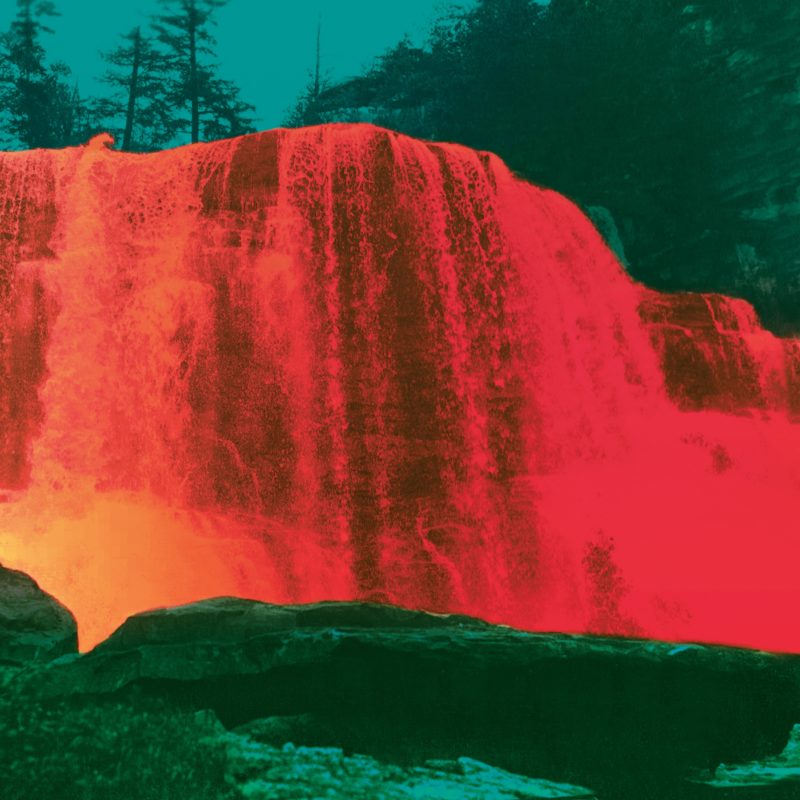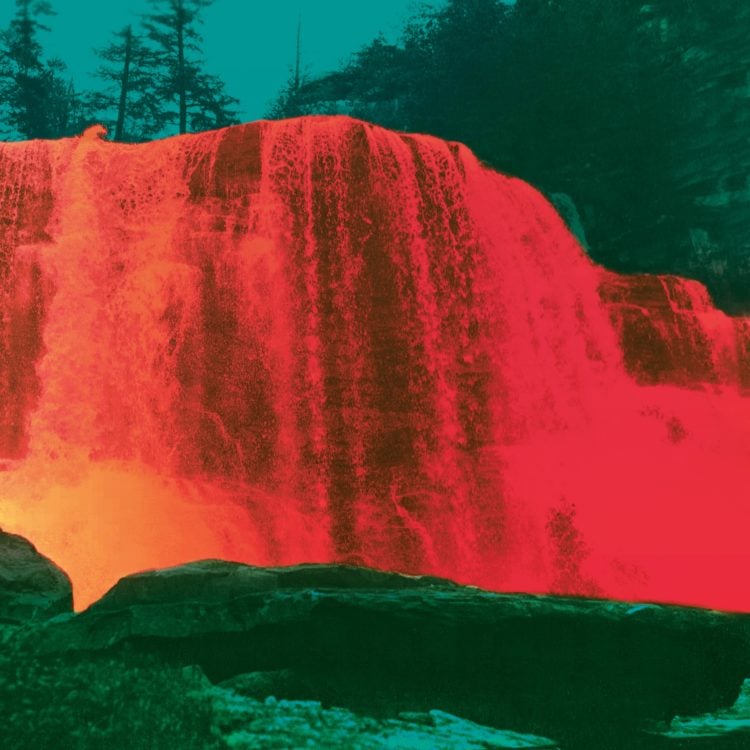 My Morning Jacket is my favorite band, and the favorite band of my husband and my sister, and now it's a family band and my daughter also loves them. They haven't had a new album since 2015. This week they released The Waterfall II, a collection of B-sides that didn't make it onto The Waterfall, their 2015 album. We fans were excited for anything new from MMJ, knowing even B-sides would be fine and welcomed especially this summer of canceled music festivals and concerts. Thursday night, My Morning Jacket hosted a listening party at 9pm ET on YouTube and Facebook. They played the album in its entirety along with a music video/visualizer of sorts.
In 2018, my family and I went to Raleigh, North Carolina to see My Morning Jacket for the first time together. And last summer, my daughter and I joined my sister for a getaway to NYC to see one of two shows for My Morning Jacket's tour. The first time I saw My Morning Jacket live, I was pregnant at Bonnaroo. This is a family band, and so Thursday night, my husband, daughter, and I got together in the living room, turned off the lights and turned on the surround sound speakers, and watched the YouTube livestream on our TV. I didn't expect the experience to be so… emotional. It made me realize how very weird and terrible this summer is, how glad I am to have had the experiences I've had in previous summers, and how blessed we are to be healthy, in our home, enjoying this together. The video started off reminding me of the iTunes visualizer from the early '00s, but it turned into more of a video with weird overlays, band photos, and more. At one point (the song above, to be specific) my daughter and I couldn't help it and we got up off the couch to dance in front of the screen. This summer isn't like any other, but I am glad to living with people who like me, will make the most fun out of any situation. And Thursday was the kind of fun we all really needed. Thank you MMJ for melting our faces and bringing us together!
Weekend Reads
The fear of traveling in my body made the world seem small, until I did it anyway. A must-read essay by Roxanne Gay. (Zora for Medium)
Woah, Nelly. This longform piece about the rise and fall of the jewelry brand Alex and Ani is a lot. (Marker for Medium)
We all have thought one human year is equivalent to seven dog years… come to find out that is inaccurate. (CNN)
One company owns LOFT, Lou & Grey, Justice, Lane Bryant, Cacique, Ann Taylor, and Catherine's and this week it's filing for bankruptcy. And per this article, the parent of NY&Co isn't far behind. (Footwear News)
And regarding the news above, if you are familiar with affiliate links and commission (this article breaks it down), these companies have canceled their affiliate programs.
Anatomy of a fake news headline. (The Markup)
Tunde Oyeneyin is one of my favorite Peloton instructors, she's motivating and positive and positively gorgeous. So when I saw she was featured on Into The Gloss I had to find out her favorite skincare and makeup! (Into the Gloss)
Tanning can damage your skin and your health, but there is something about that bronze glow… I love these pads from Dr. Dennis Gross which provide a natural glow while also improving my skin tone and texture. I'll use it while wearing a dark-colored bra and wipe my face, neck, and decollete to fit in my bra shape, and anything left over I swipe on my arms from top of hand up (and then wash hands). No streaks, no weird orange color, and it fades nicely.
For those who wear wigs and extensions made from human hair, you NEED to read this. (Axios)
Has your friendship with Karen run its course? (Psychology Today)
Oh gosh I love the maximalist home decor style of Texas designer Veronica Solomon. (Black Southern Belle)
What we lose when retail stores disappear. (Zora for Medium)
Madewell is offering an additional 30% off sale items with promo code GIANT. There are some great summer pieces part of the sale including this fab dress, this fab dress, this beachy sweater, and these perfect low-profile summer sneakers.
Oh wow, if you haven't read this interview with Thandie Newton, stop everything and consume it. (Vulture)
How far back in time could a modern English speaker go and still communicate? (Human Parts for Medium)
I think many of us have had hard conversations with friends and family the past few weeks. After reading this piece I wanted to share it with you as it may help you as well: Explaining white privilege to a broke white person. (Medium)
See/Hear/Read
Last Friday, my sister brought her TV out to her deck and invited me, my daughter, and our mom over for a viewing party of Hamilton. Her yard is beautiful, a romantic oasis with twinkle lights and gardens, and she set up three socially distant seating areas for our three households. We brought our own drinks and snacks and the weather was darn near perfect. The four of us had tickets to see Hamilton at the Kennedy Center last month that for obvious reasons were refunded; it was nice to still be able to see the play together. I was surprised that Disney+ which has Hamilton, is only $6.99 a month. It's worth it just for one month of membership to see this iconic show with the original cast!
The next day, my daughter and I totally binged the new Babysitters Club series on Netflix. The same characters from the original book series, even a lot of the same plotlines, but updated for the 21st century. It is so well done, the characters are so great, the storylines so current, it is completely family-friendly and enjoyable for all ages. We look forward to finishing the series this weekend.
My husband and I watched Hillbilly, a documentary on Hulu and I think it's important viewing. Directed by two women, one who grew up in Appalachia and one whose family was from the Smokey Mountains of Tennessee, Hillbilly discusses the negative stereotypes of hillbillies, the subcultures within Appalachia, how the government has failed this community, and how they really live beyond the propaganda. It was filmed the weeks before the last presidential election. If you have watched this film, I encourage you to also check out Her Appalachia, a companion to the film.
We've started watching A Stitch in Time, a BBC Four six-part docuseries that is available on Amazon Prime. They are short 30-minute shows where fashion historian Amber Butchart focuses on a piece of art, researches the clothing in it, and skilled seamstresses recreate the piece for her to wear. Not only do they recreate the clothing, but they will also show how the fabric was made, how they achieved details like ruffles and pleating, and go into the history and lives of the individuals portrayed in the work of art. All three of us love this show and my daughter is now fully obsessed with Butchart.
I love Will Ferrell, Tallageda Nights and Elf are two of my favorite movies so I HAD to see Eurovision on Netflix. It was… fine. I couldn't get over the fact that Pierce Brosnan is only 15 years older than Ferrell but supposed to be his dad and Rachel McAdams is 12 years younger than Ferrell yet they were supposed to be kids that grew up together. No wig is going to make Ferrell look 40. The movie was fun enough, but nothing to write home about.
For Your Entertainment
In 2018 I went with my friend Nicole to the Lincoln Theatre in DC to see The Kills. I love The Kills, it wasn't my first time seeing them, but it was my first time seeing their opening act, Dream Wife. Punk with a touch of pop, the UK-based trio commanded the large stage and their lead singer, Rakel Mjöll, is a true performer and as fun to watch as she is to listen to. Dream Wife's latest album, 'So When You Gonna…' is on the UK Top 20 and they are the only artist up there not backed by a major label and the only one entirely produced by womxn. It shows how awesome a bad they are, but how much they also need support. I bought the LP on iTunes, but hope that by sharing them here I'll help create a few more Dream Wife fans! (FYI, lyrics NSFW)