This article may contain affiliate links; if you click on a shopping link and make a purchase I may receive a commission. As an Amazon Associate, I earn from qualifying purchases.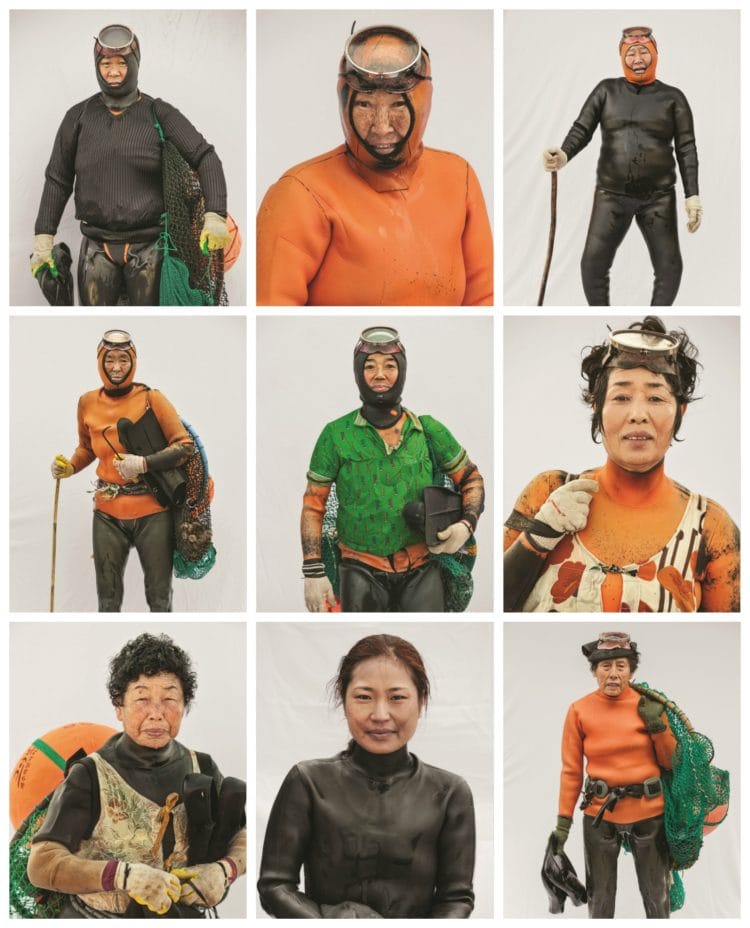 I know I am not the only one who is struggling to be productive, to be focused, to have the same creativity and drive they had six months ago. I have fantastic ideas for blog posts but can't form more than one paragraph without losing my direction. I trip over my words when I try to make a video. I feel wooden during outfit shoots. I question the purpose of some of the things I once enjoyed so much, but falter when trying to share something deeper or more personal. I shared this with my husband, he too was feeling unmoored, and the next day a friend of his he met in yoga teacher training reached out sharing a meditation class being offered by Yogaville, the ashram that hosted their training in Mexico about 12 years ago. My husband, daughter, and I immediately signed up, as did my husband's friend. The class is taught by the same swami that taught their yoga bootcamp in Mexico. Yesterday was the first day of a ten-day series of one-hour classes. Each day we meditate five minutes longer; yesterday was only about eight minutes with 50 minutes of discussion and instruction. We three sat on the living room floor, my laptop open in front of us as we took the class together via Zoom. After the class, all three of us felt more relaxed, our brains feeling less chaotic. The feeling didn't last all day, but that's why the class is ten days, not one. I'm looking forward to seeing how this goes. I've meditated before, but since the pandemic, it's hard to focus. I've done the meditation apps including the guided meditations on Peloton but they haven't really done anything for me other than giving me a moment where I'm not "on." I feel there is no time better than now to try different ways to relax, decompress, sleep better, feel better, and care for oneself. If what you've always done to achieve this isn't working, if what friends and those online swear works but doesn't work for you, you're not alone. We need to find ways to center ourselves, it keeps us strong and healthy so we can be better prepared for what the future holds. Because this year has really taught us that we cannot predict the future, but caring for our physical and mental health is the best defense for what 2020 still has up its sleeve.
How To Help
This past Tuesday, a major explosion at the port in Beirut, Lebanon left at least 137 dead and over 4,000 injured. Hundreds are reported missing (including at least 10 firefighters) and rescue teams are still searching for survivors in the rubble. The explosion was so powerful it was felt 150 miles away in Cyprus, was registered as a 3.3 magnitude earthquake, and created a crater about the size of a football field. The destruction from this explosion has displaced over 300,000 from their homes. Prime Minister Hassan Diab said the explosion was from about 2,750 metric tons of ammonium nitrate, a highly explosive compound of ammonia and nitrogen used in bombs and fertilizer, that had been stored at the port for the past six years "without preventive measures." Customs officials had written to legal authorities six times requesting for the dangerous cargo be removed from the port, but there had been no response.
Those in Lebanon ask that you do NOT offer financial support to the Lebanese government or officials as there has been much corruption. However, NGOs (non-governmental organizations) and nonprofits could use your help. Below are organizations that Lebanese citizens have stated are secure and helping the situation. I have filtered to those that accept payments via credit card or PayPal:
As with every organization and situation shared in Weekend Reads' How to Help section, a donation has been made. For this week, I made a donation to the Lebanese Red Cross.
Weekend Reads
As seen in the awesome photos of awesome women at the top of this post: the sea women of South Korea. (New Yorker)
Soma is having another great sale this weekend where most products will be BOGO 50% OFF (with no coupon needed!). If you need some inspiration, here are all my posts featuring Soma.
Fabrice Fourmanoir believes there are fake Gauguin pieces in museums around the globe and is on a mission to call them out. (Washington Post)
Thousands of migrant children have been expelled by the Trump administration since March. Some have been held in hotels without access to lawyers or family. Advocates say many are now "virtually impossible" to find. (Texas Tribune)
The perils of dating in middle age. (Human Parts for Medium)
How 'Save the Children' became a conspiracy grift. (MEL Magazine)
Is this the beginning of the end of American racism? (The Atlantic)
The lifelong feud between the sisters Olivia de Havilland and Joan Fontaine. (Biography)
Alanis Morissette and Liz Phair talk songwriting during an apocalypse and rock-star self-care. (Los Angeles Times)
Why you need to keep talking about race with your white family. (The Lily)
If you're looking for a new mug, may I suggest one of these beautiful, cheery, yet witty and current ones?
'The Far Side' returns. (New Yorker)
Did you use Ancestry to find relatives and learn about your geneology? You may want to see who has bought this company and therefore your DNA. (Reuters). If you haven't heard of Blackstone, check out this article about Motel 6 which they own (NYT), this article (The Guardian), and this one (Maine Beacon).
My midlife crisis as a Russian sailor. (Outside)
I am a model and know that artificial intelligence will eventually take my job. (Vogue)
Queer Appalachia is a popular Instagram account that raises funds for LGBTQ people in Appalachia. But does the money really go where it's supposed to? (Washington Post)
How the Go-Go's perfected pop-punk. (NPR)
Hear/See/Read
This week we finished the second season of Killing Eve. Killing Eve is currently available on Hulu but only the first two seasons. The third season was on BBC and AMC, but we missed it. However, there is a marathon this weekend and our DVR is ready for recording it so we can dive back in next week!
I always feel weird calling those I've connected on social media as friends, but I feel Erin is a friend after all of these years. Heck, I shared her style on the blog way back in 2012 and we had been following one another's blogs for years prior. Anyway, I follow her on IG and she said she read and loved Pachinko right when I needed something to dive into between my non-fiction learning. So I got Pachinko. This is not a quick read, but it's a beautiful one. It tells the tale of a Korean family over four generations. I am only in chapter 12 of 58 but I look forward to reading a few pages to a chapter each evening before bed.
This week I did a deep cleaning of our bedroom. I started to buff the place up for an upcoming campaign with a bedding brand, but it felt so good to switch up the energy and really make the space more of a retreat. While working on it, I thought it would be a great time to catch up on podcasts but I had no patience for people talking about… honestly anything. So I switched to RomComPods, which is a fiction podcast. It's like if you mixed an old-school radio show with a Hallmark Channel romantic movie. When I started its first season, I was rolling my eyes at the absolute cheesiness of the whole thing. And sure there were parts throughout each episode that annoyed me… but the season was the lighthearted fluff that let me separate from the news and not get all deep into my head. I'm finding lately the best way to absorb the news and be able to act on it and not drown in despair or anger is to find a short-term distraction. And to be able to be distractive while also damp dusting my baseboards and untangling old necklaces was pretty perfect.
For Your Entertainment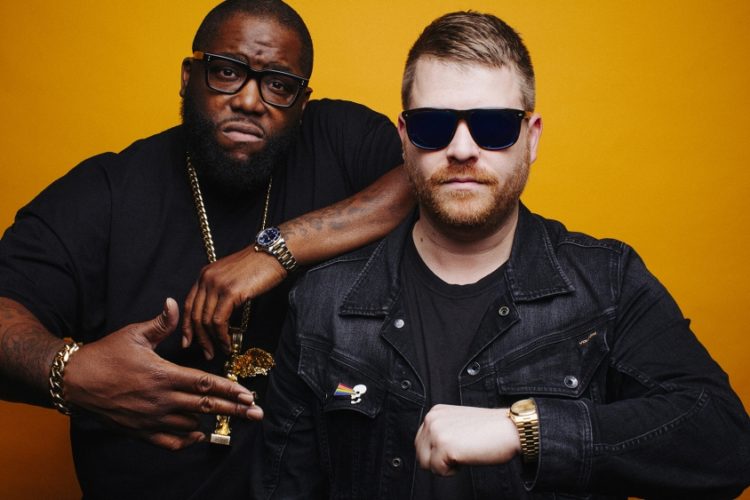 Run the Jewels is the hip-hop duo of Killer Mike and El-P and they've recently released their fourth album together, RTJ4. This album is a powerful part of the soundtrack of the current civil rights movement and has been played on repeat by me and my husband. Killer Mike, AKA Michael Render, has been in the news quite a lot this year for speaking out about what is going on in this country and especially in his hometown of Atlanta, Georgia. JU$T is one of the songs off of RTJ's latest album; it's a collab with Pharrell and Zach de la Rocha from Rage Against the Machine and this lyric video lets you enjoy the song while also reading the hard-hitting lyrics.