This article may contain affiliate links; if you click on a shopping link and make a purchase I may receive a commission. As an Amazon Associate, I earn from qualifying purchases.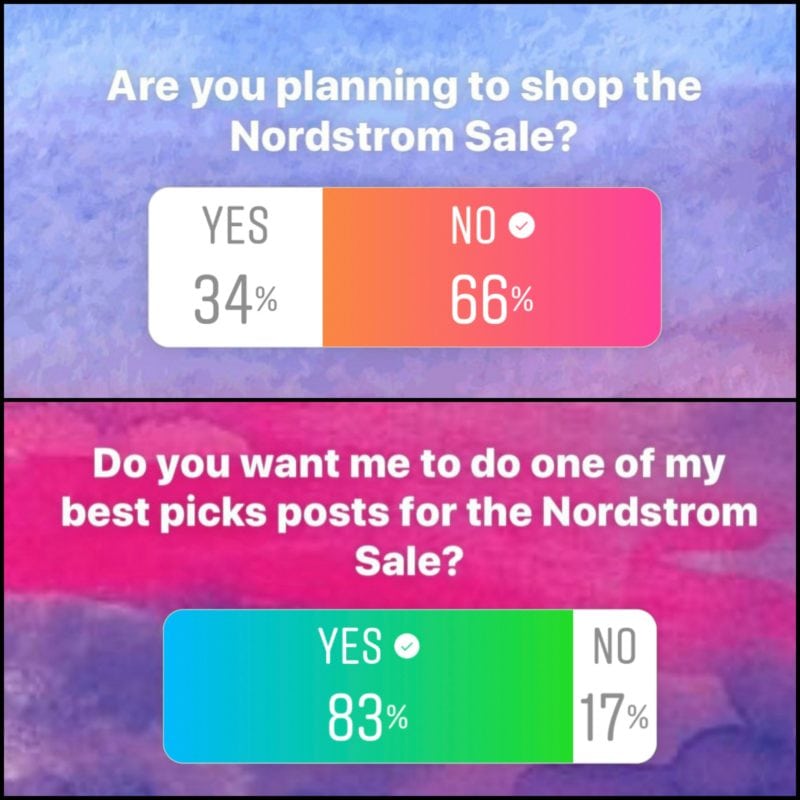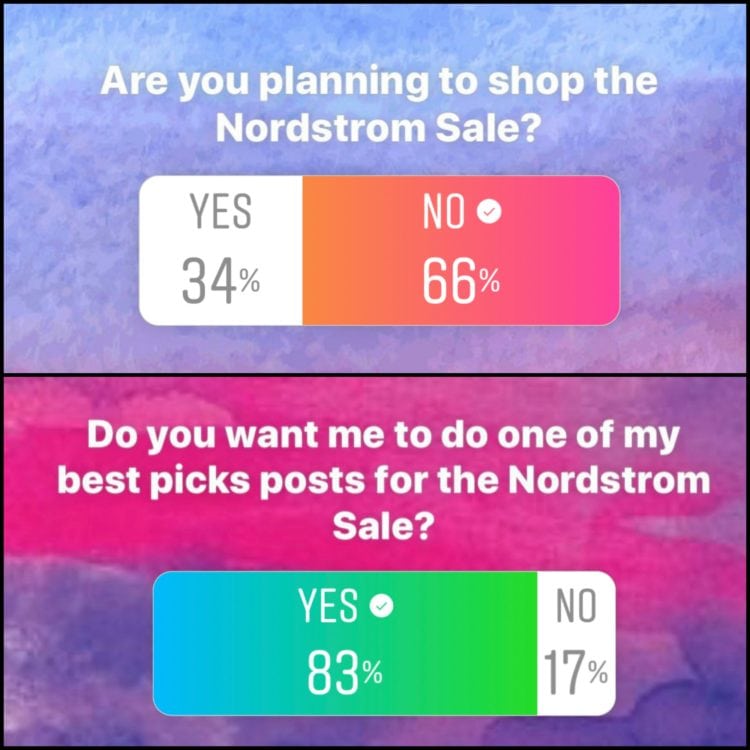 The Nordstrom Anniversary Sale is one of the biggest shopping sales of the year, and you can likely tell by all the hubbub about it on blogs, Instagram accounts, and women's websites. Years ago, the Nordstrom Anniversary Sale was something I looked forward to because I could score some phenomenal deals on quality merchandise.  Thick cashmere sweaters, real leather skirts and jackets, Sterling silver jewelry, and the shoe selection was awesome.  However, in the past couple of years, the vibe of the NSale has changed.  It seems to cater to a very specific customer, and that customer seems to love snakeskin ankle booties, Spanx faux leather leggings, Barefoot Dreams cardigans, and handbags from Rebecca Minkoff.  That being said, between the sameness are still some good deals.  I asked my audience on Instagram Stories if they planned on shopping the NSale and 66% said no.  I then asked if they would like me to share my best picks from the sale and 83% said yes.  Several emailed after saying my sale picks help them see beyond the Barefoot Dreams and find the true gems of sales.  So I am going to share my picks from the Nordstrom Anniversary Sale in this blog post.  If you do end up shopping this sale, let us know in the comments what deals you scored and what you think of your purchases!
When is the Nordstrom Anniversary Sale?
The Nordstrom Anniversary Sale starts August 4th… that is if you have a Nordstrom credit card and spend a boatload on it.  Then it opens up on August 7th for those who only spend a canoeload (is that a word? I figure you know what I mean) on their Nordstrom credit card.  Come August 10th, it opens to those with Influencer Status on their Nordstrom card.  That's me, and even having this status I don't know what it means. I've had a card for probably 20 years but it has had a $0 balance for a while and hasn't been used at all for about a year.  On August 13th it's open to anyone who has a Nordstrom card.  And then on the 19th of August, the rest of America can get to shopping the NSale. For those of you in Canada, August 16th the sale opens for Nordy Club Ambassadors & Nordstrom Visa cardholders, and then the 18th it opens for everyone else. I decided to post this on the 10th because it's a Monday, and because it gives everyone a week to look over the sale and those who have fancy card access have the deets.  I figured few of you are at Boatload or Canoeload status, and if you are, you likely can shop this sale like a pro and don't need this post!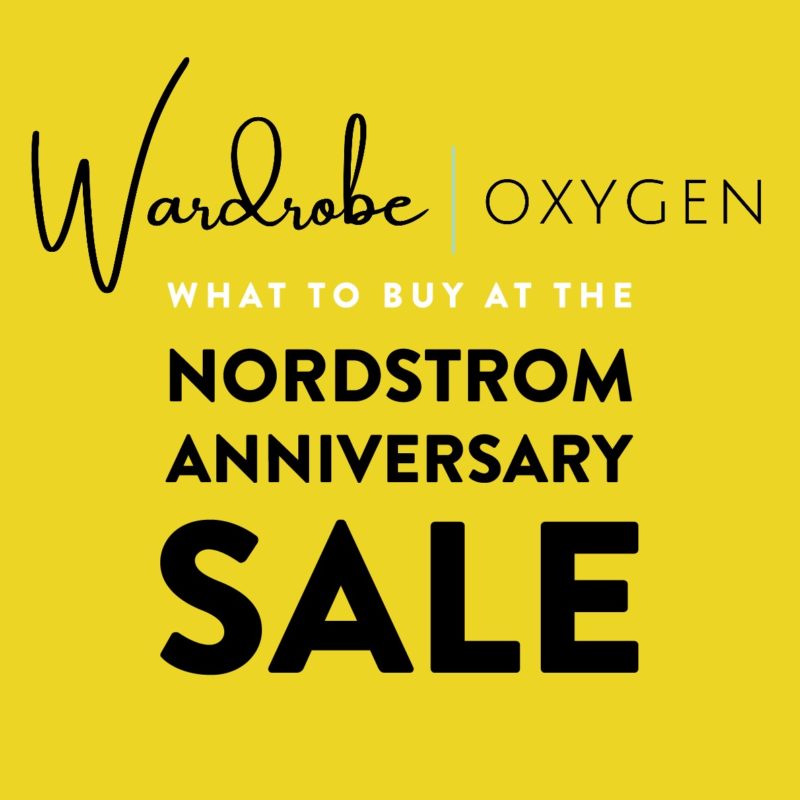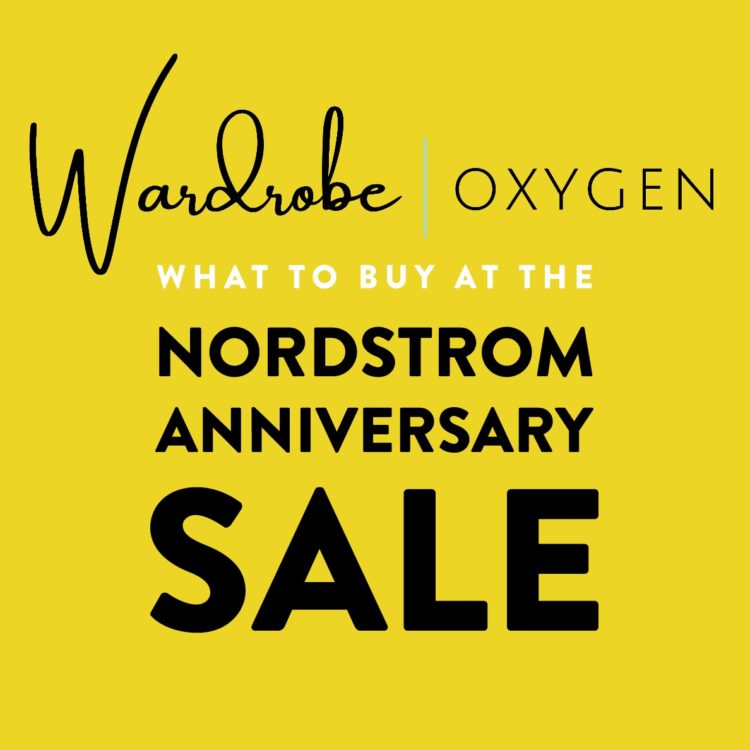 What Is Worth Shopping at the Nordstrom Anniversary Sale?
This isn't an easy question to answer as we all have different lives, personal style aesthetics, budgets, etc.  But I polled my Instagram Stories viewers and Wardrobe Oxygen Community members and the top categories were:
Activewear: Sports bras, leggings, tops, sneakers, and anything else needed to get your run/walk/om/punch/ride/plie/whatever on
Beauty: Brushes, products, and devices
Footwear: Sneakers and boots were requested most, following with shoes that can work at home and out in the world (flats, loafers, slip-on sneakers)
Home: No cutesy decor or reed diffusers, but quality bedding, bath linens, kitchen goods, and gift ideas
Intimates: Bras, panties, shapewear, socks and such
Work from Home Fashion: Blouses that look nice on Zoom but are machine washable, polished cardigans and soft jackets to wear to stay warm but also comfy, joggers and easy pants, and comfy relaxed dresses that don't look sloppy or too casual.
Please note that while this just looks like a quick grab of items, it actually took several days to complete.  And I'm not sharing this to get some round of applause for doing my job, but to let you know this wasn't pulled together last night but over the span of an entire week.  And because of that, I cannot guarantee that the items I have below are still in stock.  However, I do know items come back in stock before the sale ends.  Those who have the boat-load or canoe-load levels for the Nordstrom card have already shopped last week, purchasing a watercraft-level amount of product, which, if history repeats itself, they will return at least 50% of it.  And I think Nordstrom may hold back some stuff to create an urgency of shopping.  Anyway, if what you like isn't available today, try again in a couple of days.  And if you do find what you like is still in stock… get in now because even though some things come back in stock not all things do and I have too many times missed out on really good items because I waited. And with that disclaimer… my picks from the sale.
My Picks from the Nordstrom Anniversary Sale:
My Picks for Activewear
Zella leggings are a given for the Nordstrom Anniversary Sale, but this year the selection goes beyond the weird last-season colors and black to offering cool prints and a variety of cuts and fabrications.  Instead of just a few decorative sports bras from non-athletic brands, the sale offers a lot of well-constructed fitness bras for low to high impact for small to large busts.  In general, the selection is much better and I made collages to show how well you can get a fab and functional activewear look during this sale: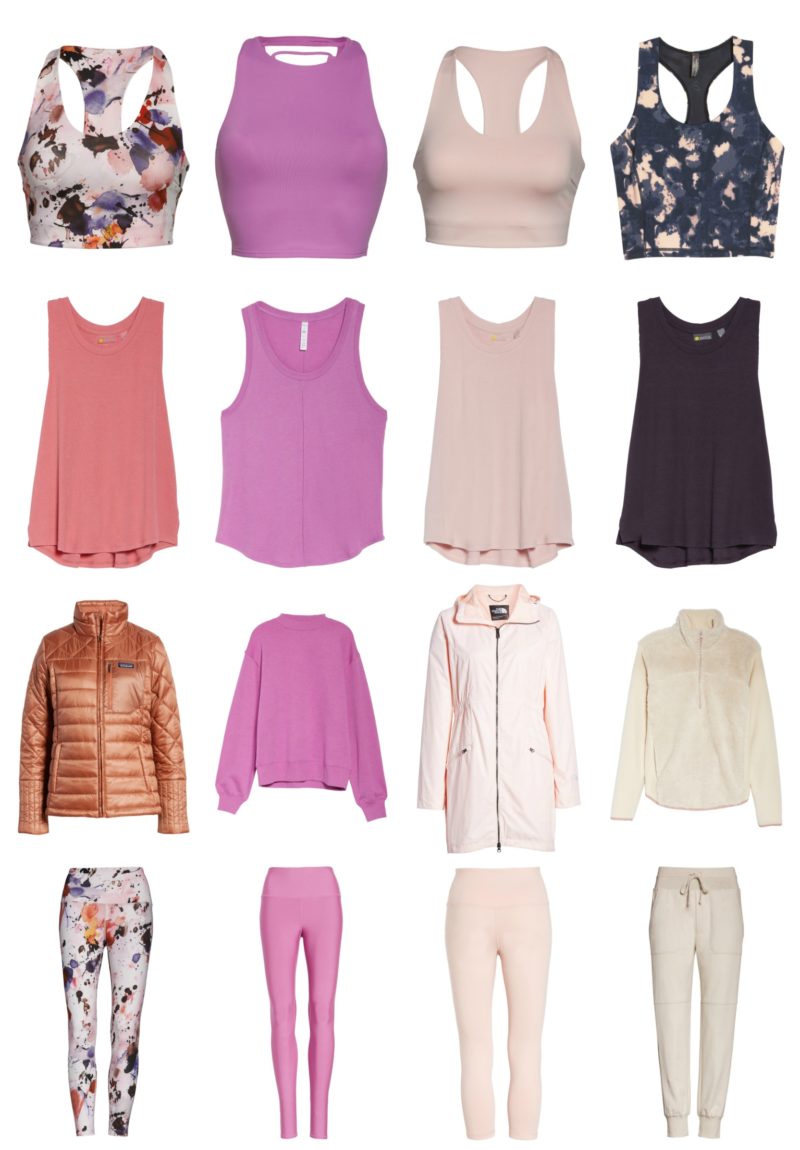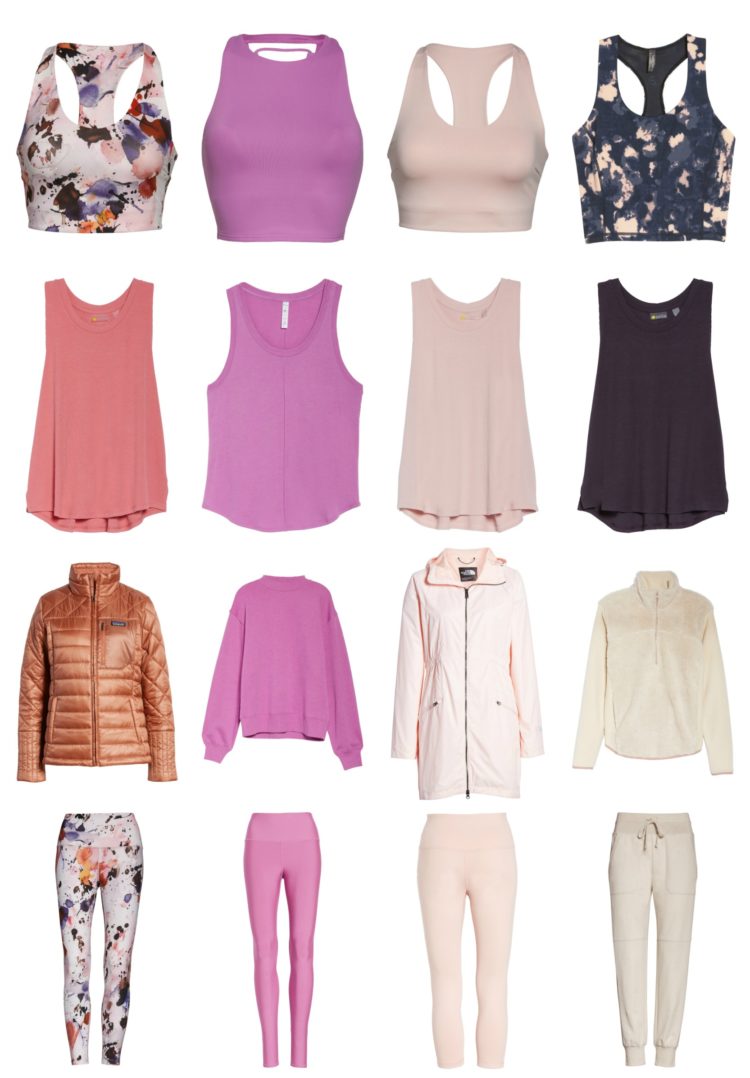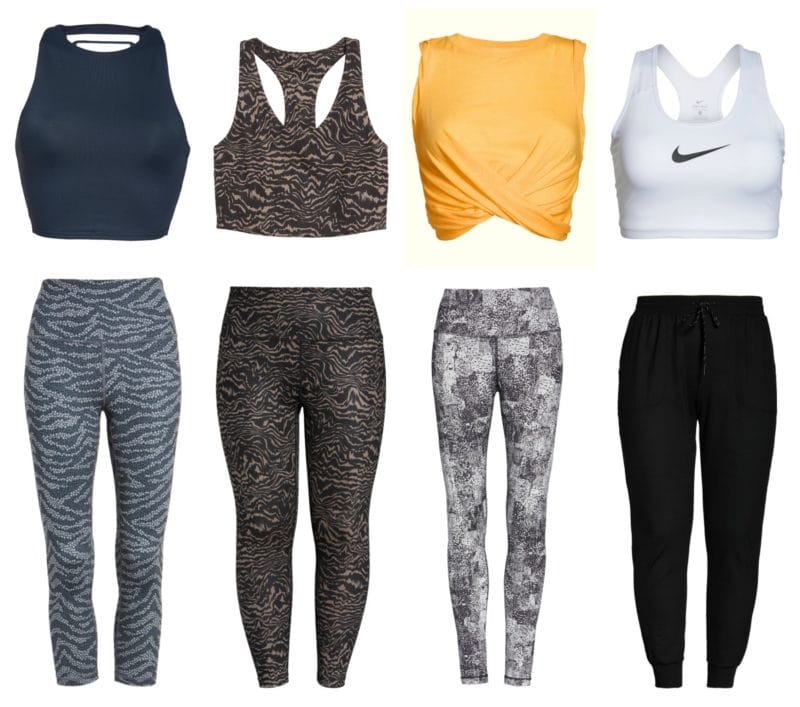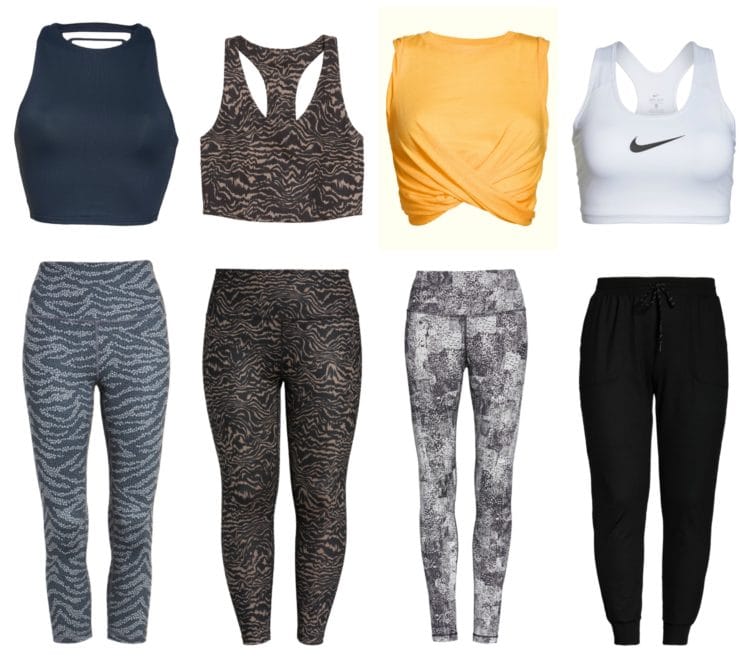 Alo sports bra ($42.90) with Zella zebra leggings ($35.90) | Zella dust print sports bra ($35.90) with matching Zella leggings ($42.90) | Yellow Freepeople tank ($25.90) with Zella geoprint leggings ($49.90) | Nike sports bra ($21.90) with Zella joggers ($38.90)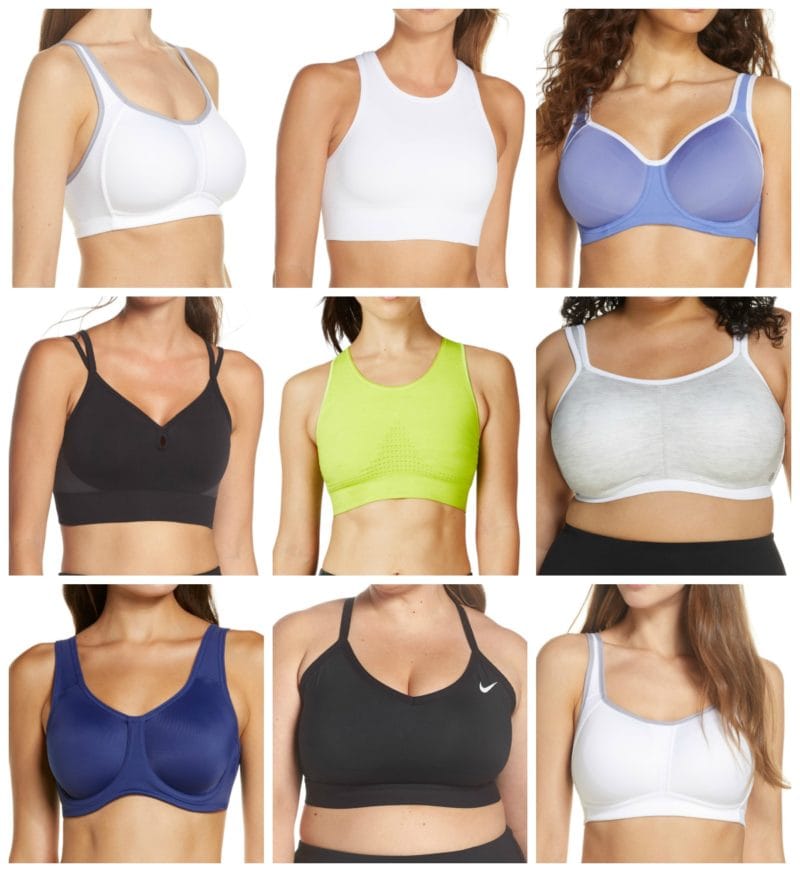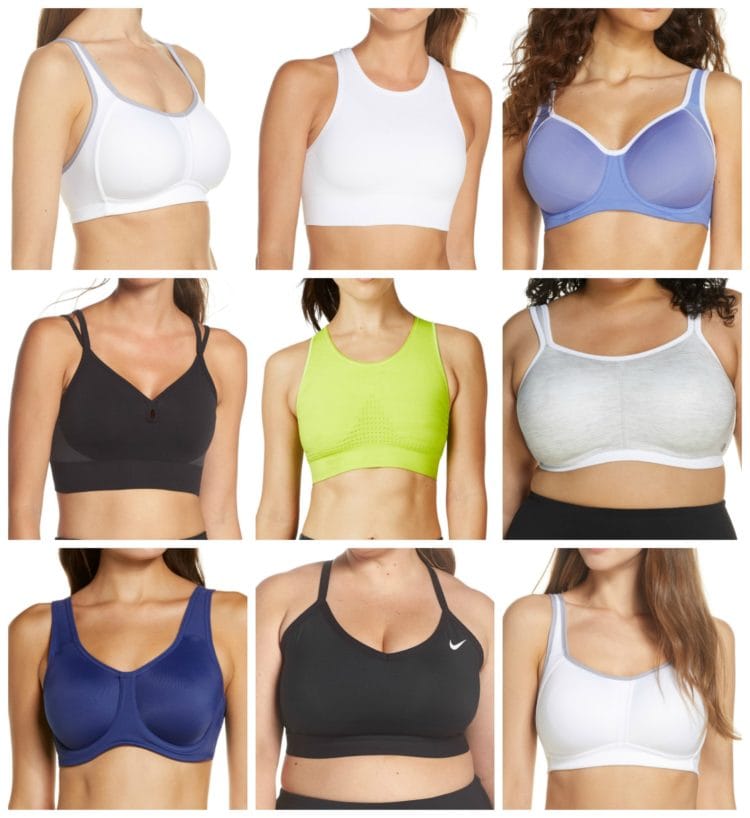 Wacoal Sport Contour Wirefree ($35.90) | Zella Body Fusion ($22.90) | Wacoal Contour Underwire ($35.90)
Zella Rhythm, ($14.90) | Sweaty Betty Stamina ($25.90) | Natori Yogi Convertible ($45.90)
Wacoal Underwire Sport ($44.90) | Nike Indy ($25.90) | Wacoal Sport ($35.90)
Shop Plus Sized Activewear:
Shop Straight Sized Activewear:
My Picks for Beauty
Beauty buys is one of the most legit deals in the Nordstrom Anniversary Sale, but it's important to not be swayed by prices and only buy what you actually need.  This year there are much more package deals, and some of the items in the package may not be worth it (like two different scents of perfume, two drastically different colors of lipstick, a dry shampoo with some weird hair oil).  Below are the items I think are worth shopping, and if I own them will share my review.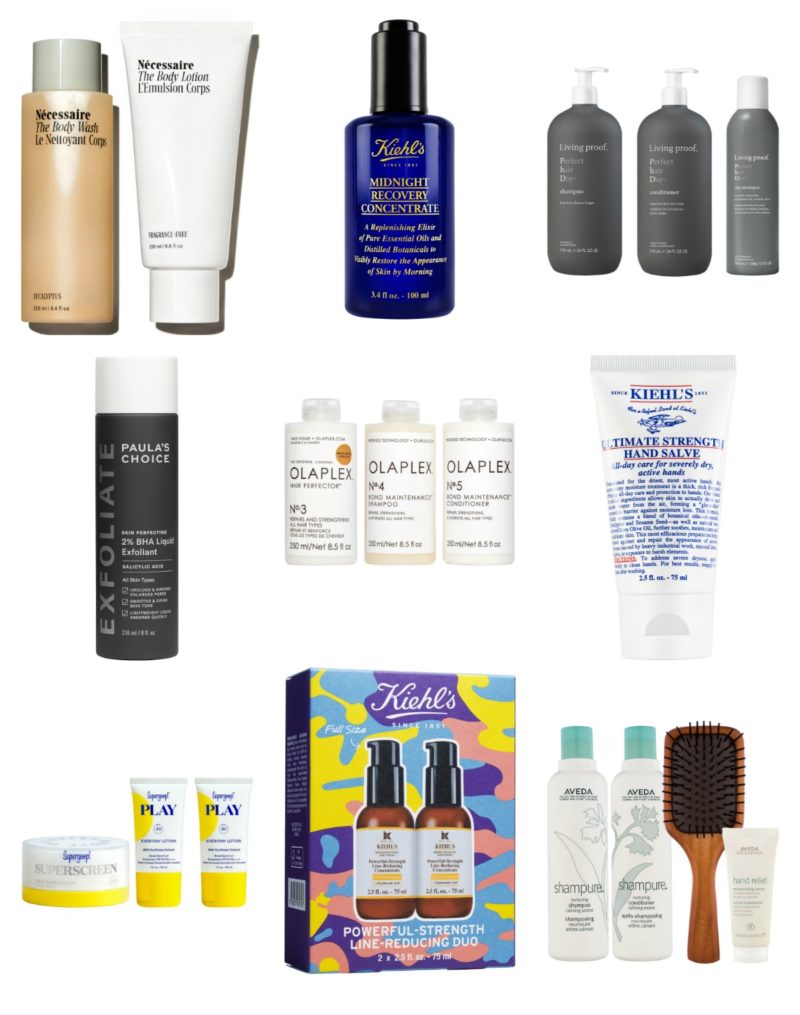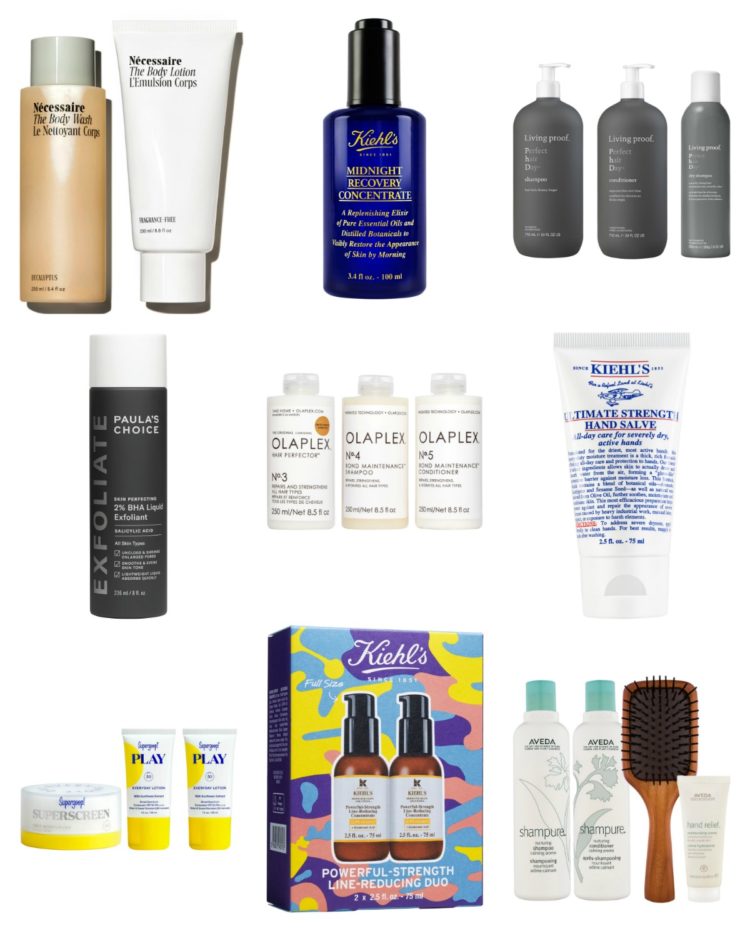 A lot of you shared that you are looking for beauty gifts, and also looking to save on beauty devices during this sale.  Below are some items that caught my eye and some that I actually own: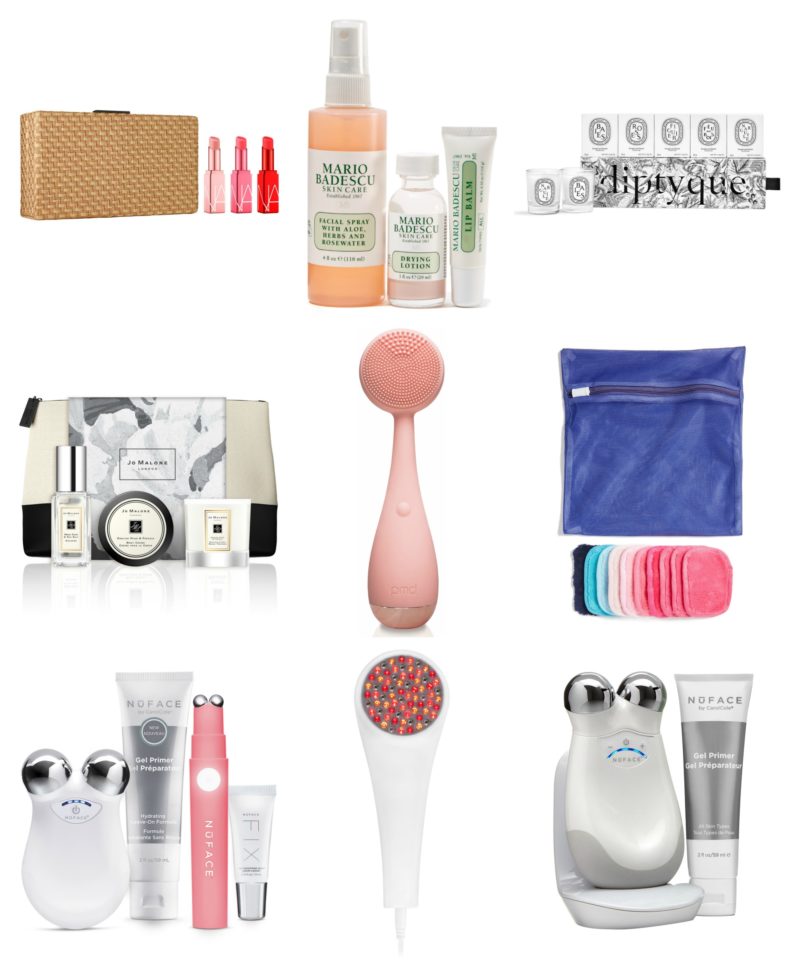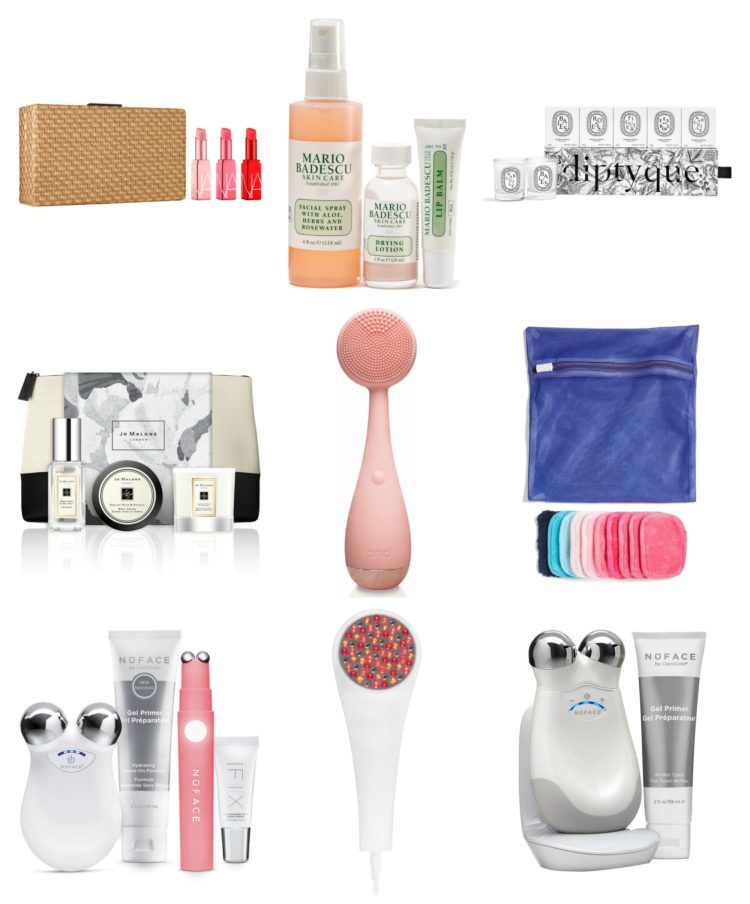 My Picks for Footwear in the NSale
I wasn't going to feature shoes until those in the WO2 Community on Facebook requested it.  And taking a second glance at the shoe selection, I feel it is worth a view.  I know some of you are in situations where you are back to wearing heels and fancy shoes for work and social situations, but for the majority of the country, I think we're looking for new shoes to fit holes in our wardrobe with this new normal.  Slippers, comfy shoes to wear around the home, shoes for new fitness routines or for talking a sanity walk around the block, shoes with support, shoes with a lower heel but just as much style, shoes that won't be ruined going out in the rain to get the mail.  Here are my picks for our new normal: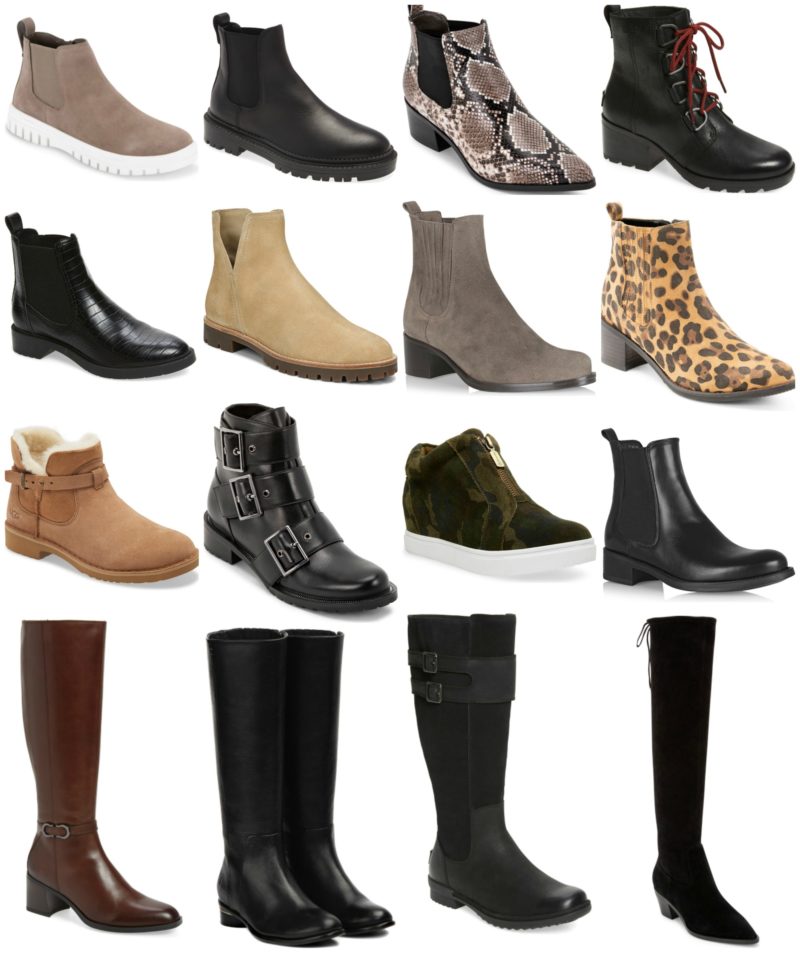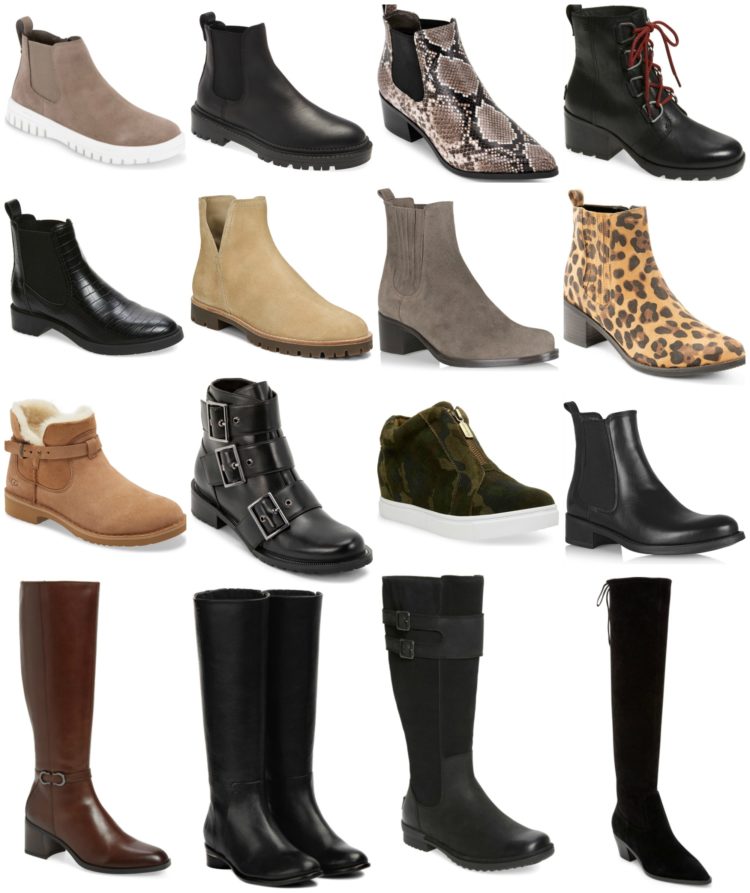 When it comes to boots, I am loving the trend of having them waterproof even if they don't look like they're made for rain or snow. I also love a pull-on style that makes it easy to slip them on with jeans or leggings at the door before leaving the home.
Let's talk about practical boots.  A year ago, you may not have had a need for such a boot.  You had your dress boots waterproofed and that got the job done from the car to the office.  Maybe you had a pair of old snow boots that were great for shoveling the driveway and taking a dog for a walk but were so schlubby you didn't want to be seen in them.  Or maybe you have a pair of practical boots that hurt like the dickens.  I know I've been wearing my practical boots all summer in the garden and doing home repairs and renovations and am glad to have them broken in for hikes and winter weather.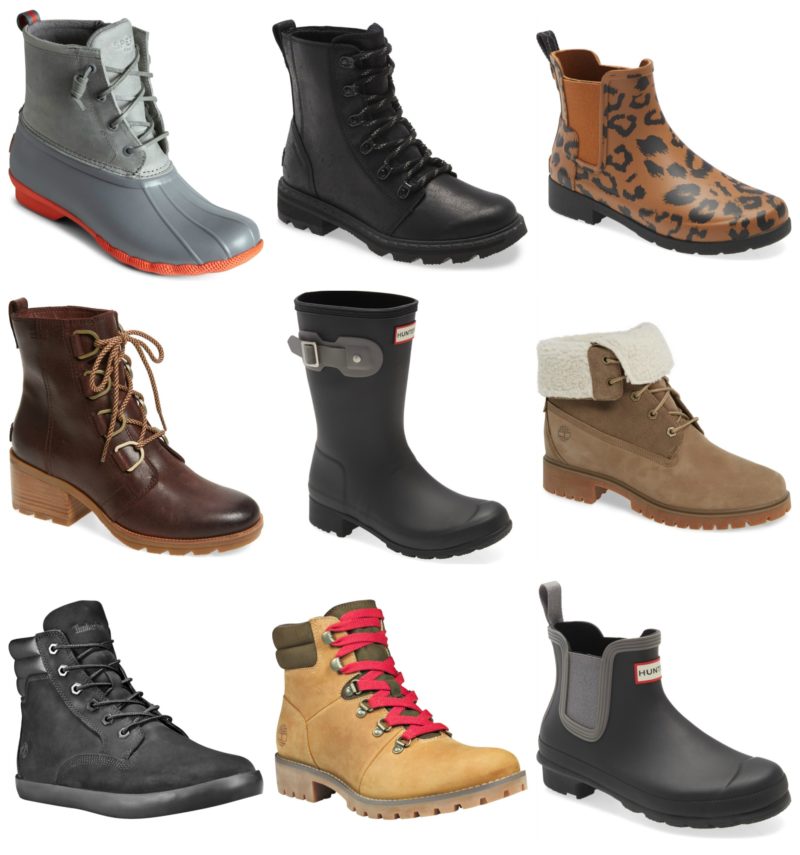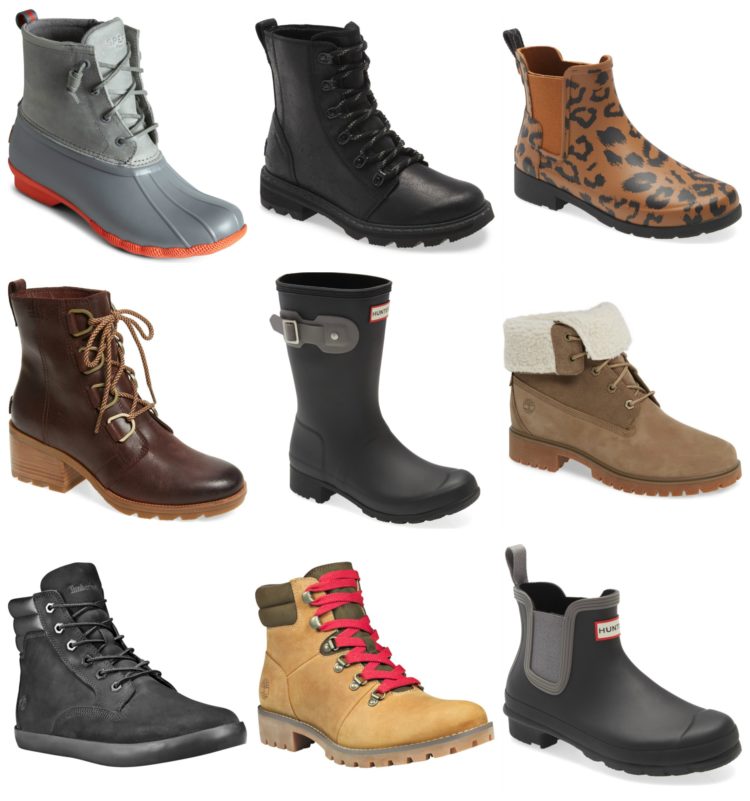 Let's talk sneakers.  There are the run/jump/climb sneakers, and then there's the cute sneakers.  And this sale has both in spades, but I kept it down to the nine that caught my eye:
This piece has been a work in progress, I have updated this post twice since midnight because items keep selling out.  And I planned to have a whole category of flats, good shoes to make houseshoes, and slippers and by the time I got here…. most are sold out.  So here is a widget of some of the ones that still look like good choices, but the size selection is too slim to get your hopes up with a pretty collage:
Home and Gift Ideas from the NSale
A few requested gift ideas and worthy home products so I figured I'd add them at the end.  This year IMO is the worst selection of gift and homegoods, but there are some good deals between the 500,000 throw blankets and essential oil diffusers.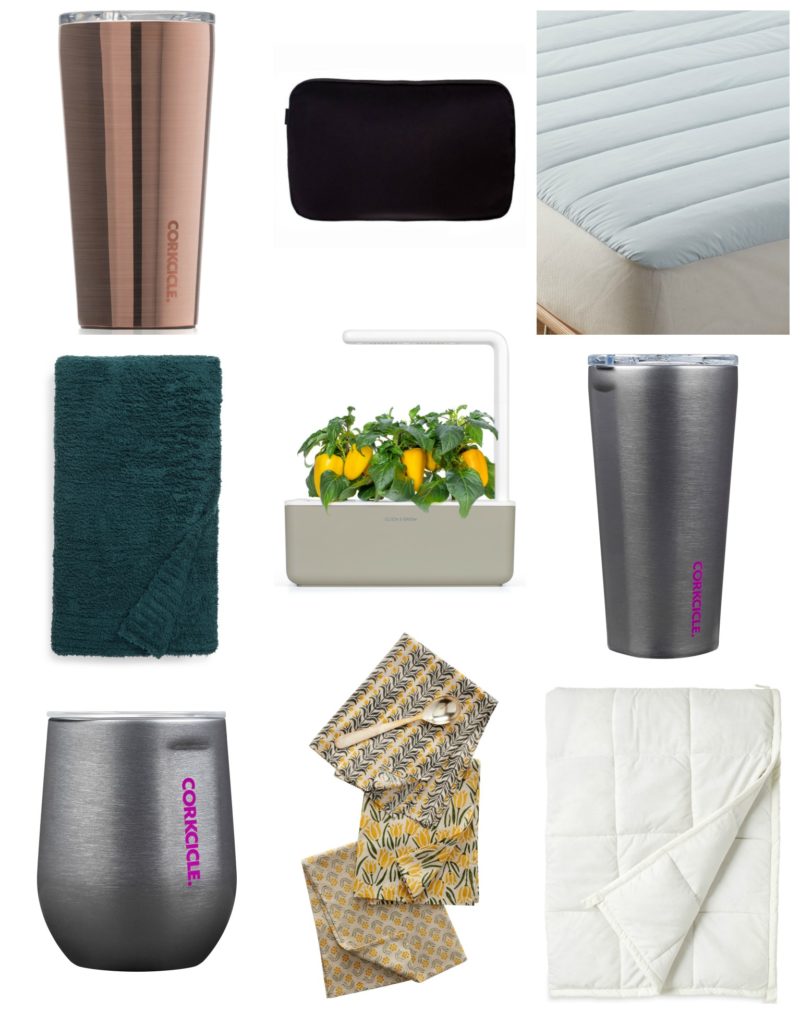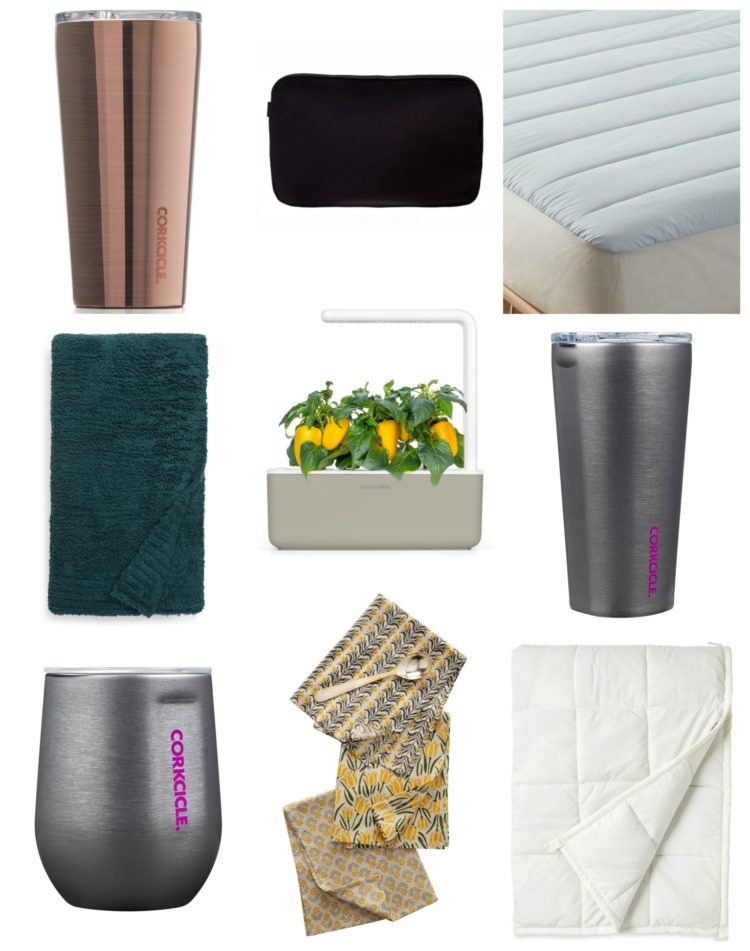 My Picks for Bras, Underwear, Socks and Other Intimates in the NSale
This is the category I think is the best value to be found during the Nordstrom Anniversary Sale.  Brands you know, even styles you know, at great prices.  Spanx, Hanky Panky, Wacoal, Natori, and more are part of the NSale and it's a good time to get a good price but also add some fun colors to your intimates drawer for the upcoming year.  If you feel that these brands are usually outside your pricerange, this is the sale for you as most of the bras are under $40 and panties under $25!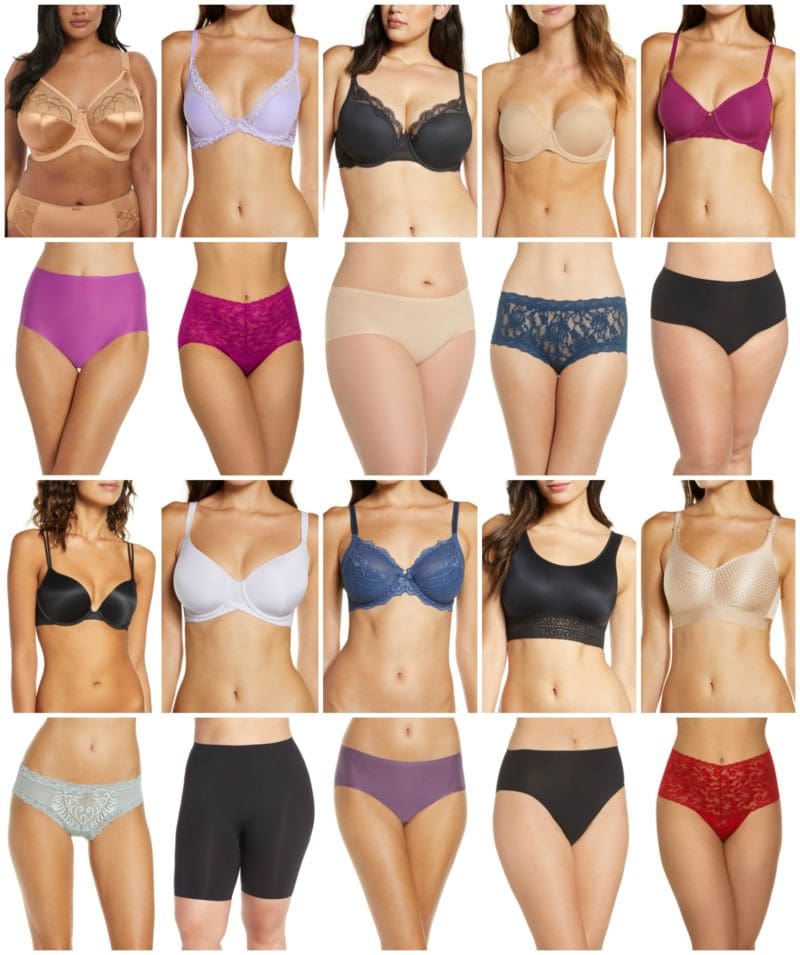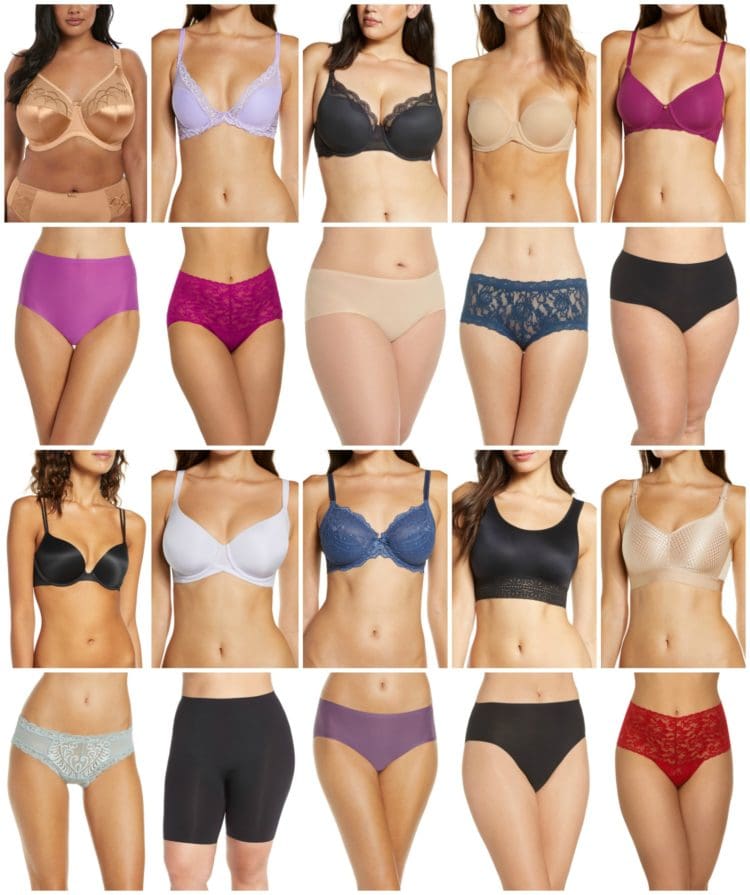 Row 1:  Available up to 46HH the 'Cate' from Elomi comes in two skintones and gets an almost perfect rating from customers. $38.90 | Natori 'Feathers' is one of the highest-rated bras for sizes up to D, comes in gorgeous colors for $39.90 | The Natori 'Elusive Full Fit' is an alternative to the previously mentioned bra perfectly designed for a larger bust. $43.90 | Time and again the Wacoal 'Red Carpet' strapless bra is rated one of the best strapless bras on the market. $39.90 | With over 500 reviews and an almost 5 star rating, you can't go wrong with the Natori 'Bliss Perfection' available in three colors
Row 2:  So my friend told me these undies from Chantelle were her saving grace when her body changed multiple sizes; they fit when she was a 4 and when she was a 14. This version is high-waist briefs but stay tuned for other silhouettes. 7 colors for $14.90. | The Hanky Panky Retro V-Kini continues to be one of my favorite everyday undies that are comfy and so chic. $23.90. | I told you there would be more silhouettes of these magical truly one size fits all undies!  These are the same undies in hipsters. $14.90 | Hanky Panky also has its fabulous made in the USA undies in a boyshort; it comes in 7 different colors. $20.90 | More of the Chantelle magic undies, these in a high-waist seamless full brief. $14.90
Row 3: A highly-rated pushup for smaller busts, the Calvin Klein 'Liquid Touch' is a great choice at a great price. $26.90 | Cool, comfortable, and great shape from the Wacoal 'Ultimate Side Smoother T-Shirt Bra' on sale for $44.90 | One of my favorite "pretty" bras that supports a large bust is this one, the Chantelle 'Rive Gauche' which comes in a gorgeous array of colors. $54.90 | If you're looking for a sleep or lounge bra that accommodates a larger bust, this one from b.tempted is a great choice. $19.90 | When I researched wireless bras recently, the C Magnifique Nouveau from Chantelle was highly rated on multiple sites and magazines. $39.90.
Row 4: If you're checking out the 'Feathers' bra in the first row, you may want to pick up these hipsters for a matching set for less! $19.90 | Looks like a slipshort, holds like a compression garment.  If you desire such a product, the ultra-thin breathable mid-thigh shaper from SPANX is a great choice for dresses, especially in summer. Here is the link in straight sizes.  $28.90 |  Ooh more of those magical Chantelle undies, these in a seamless hipster in a gorgeous range of colors. $14.90 | Last Chantelle I swear, these a French Cut brief. $14.90 | And finally the only thong I'd consider wearing these days is this one from Hanky Panky.  Comfy, beautiful, 6 great colors. $16.90

Socks are also a good score… and most of the ones I bookmarked for this sale are already sold out!  That being said, these four styles are highly rated and great deals.  The first are from Barefoot Dreams and while I think most of their cardigans are overrated, their socks are pretty fabulous on a crisp late-fall evening when curled up on the couch watching Netflix.  Two-pack on sale for $19.90, usually 30, and two colors to choose from.  Next to them are no-show socks from Zella that have over 100 reviews and 72% of them are five-star which is unheard of for a no-show sock. Three-pack for $25. Then we have a three-pack of tabbed training socks from Stance that get great reviews for weight, durability, and support for those dealing with plantar fasciitis. Regularly $36, on sale for $19.90.  Finally, some cozy socks from UGG that will have your intimates drawer ready for boots this fall. Two-pack on sale $20.90, regularly $32.
My Picks for Work from Home Fashion
Many of you were looking for tops that are good for working from home when you have video conferences.  These are better known as Zoom blouses and I've written about how to pick the best Zoom blouse.  Considering the world right now I expected to have more selection during the Nordstrom Anniversary Sale, but a lot of the clothing this year in the sale runs either Junior and uber casual or else high-end and I know outside the pricepoint most of you (and I) are comfortable with. That being said, I did find a few good ones that will provide "tabletop dressing" that will look interesting while also polished: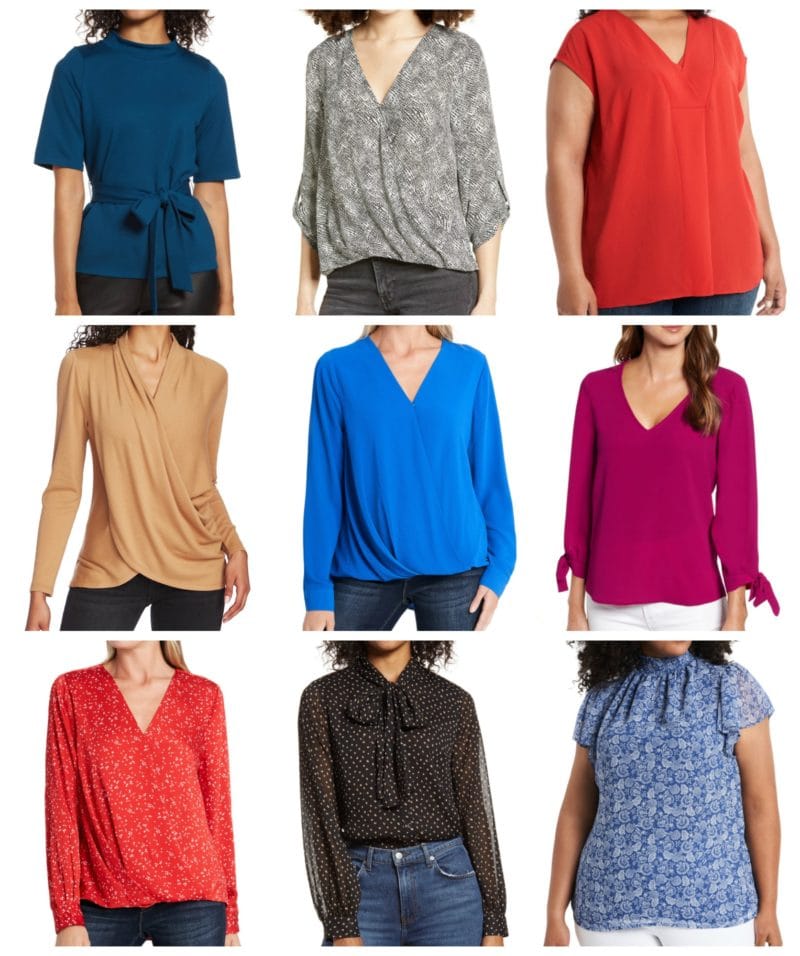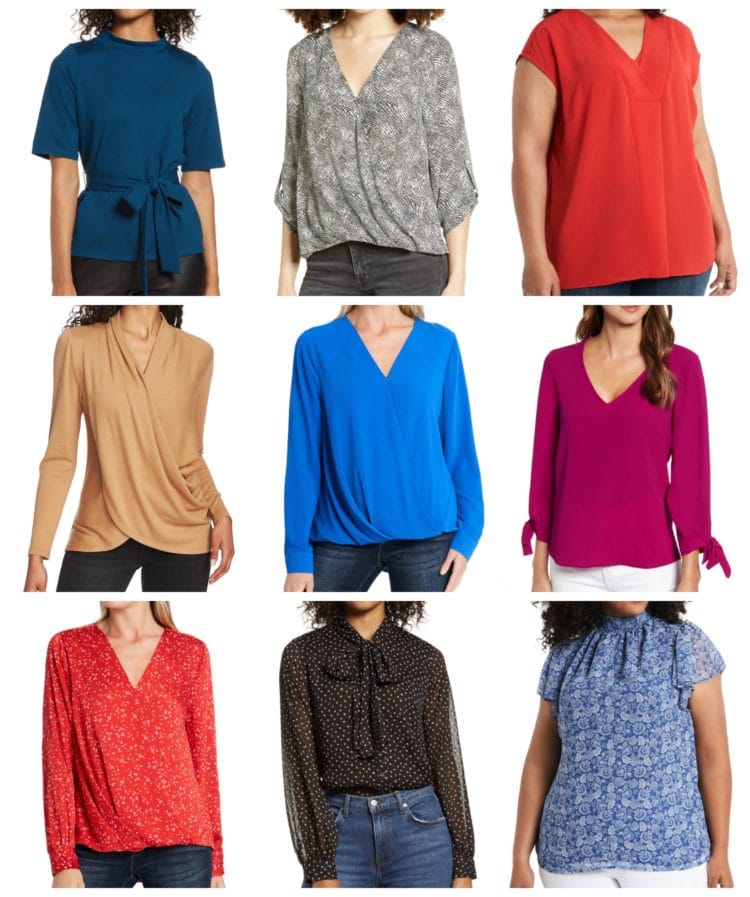 Another type of item that was requested was cardigans good for working from home.  As someone who works from home, I know this means a sweater that is relatively durable, won't get stretched out from being sat on or putting your phone in the pocket, and feels cozy and comfy without looking schlubby.  I found a few good picks in the sale, which also includes some soft jackets that make for great cardi alternatives: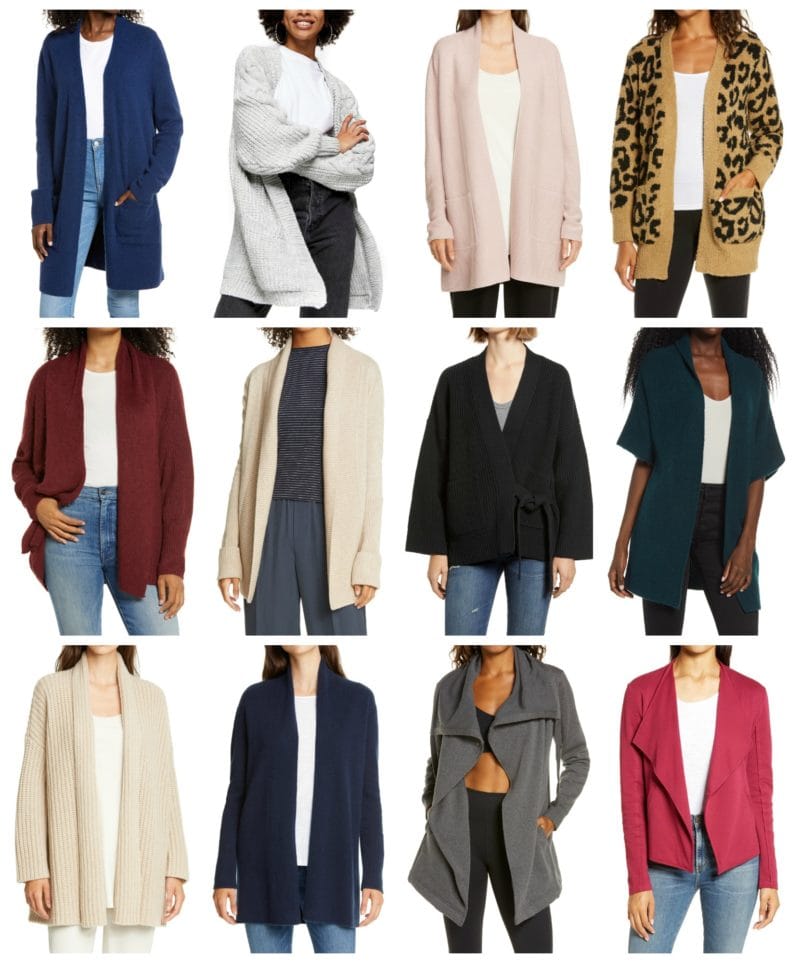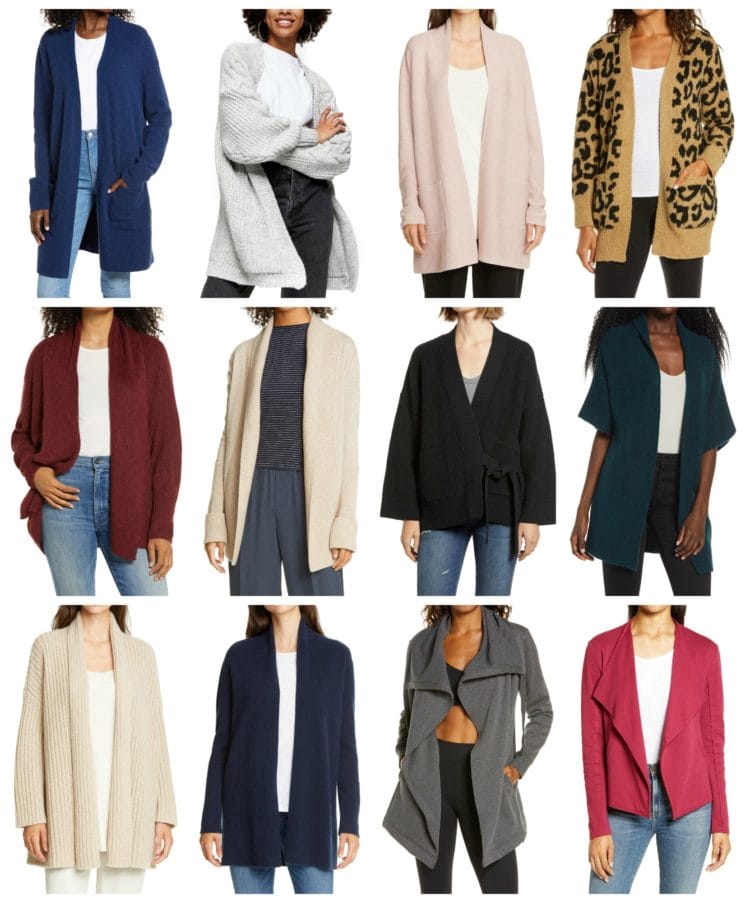 I found several sweaters, knit tops, jeans, dresses, and joggers but not enough to make pretty collages. Instead, I have them in widgets below that show the brands and the sale prices. There are arrows to scroll through the carousels; click on the item and it will open in a separate browser window to that page at Nordstrom.
Shop Plus Size Work from Home Style:
Shop Straight Size Work from Home Style:

This post was written in advance, so I cannot guarantee that items are still available. If you own any of the items I've shared, please offer your feedback on them in the comments to help out fellow readers!