This article may contain affiliate links; if you click on a shopping link and make a purchase I may receive a commission. As an Amazon Associate, I earn from qualifying purchases.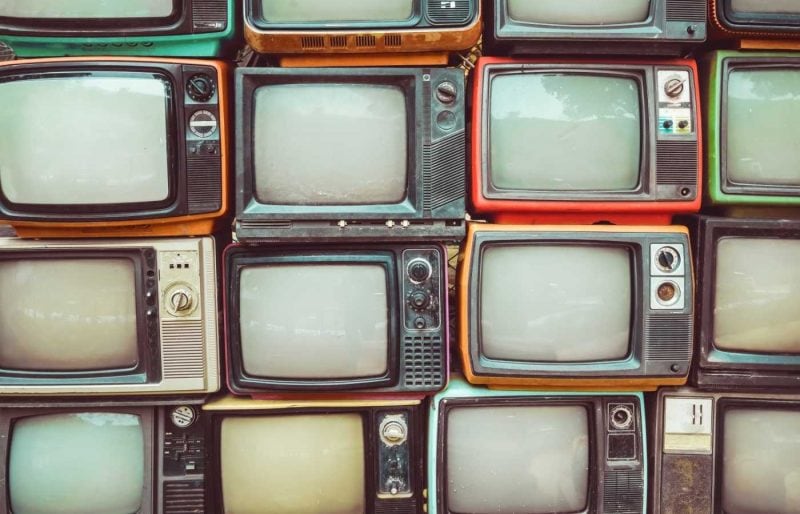 When Karl and I moved in together in 2001, he brought his television. It was a perfect TV for our house, which was when moved in, was only about 750 square feet. We only replaced it when it kicked the bucket. That bucket was kicked in 2014. I will always remember the year because it was the year Frozen came out on Blu-ray. We set up the new TV and proceeded to watch Frozen on that TV almost daily for the remainder of the year.
Our 2014 TV was so fancy. It was so flat, and thin, and rectangular. The picture was so clear and bright, it transformed watching movies. It has been a good TV to us, even this spring when staying at Airbnbs we commented on how we missed our TV at home because it was better.
Until this November, when we stayed at an Airbnb with a nice TV. Crisp and clear and it was a Smart TV. We were able to log into Hulu, to Netflix, heck we could have even logged into our Peloton app.
We have never been small screen connoisseurs. We still have cable, we don't watch a lot of shows on our phones, and only a handful of movies on a laptop. This TV made us want to be connoisseurs.
So this Black Friday, we got a new TV, even though our last one worked perfectly well. We got Samsung because we had Samsung before, it had the capabilities we desired and came in the same size we had previously. I was floored that I could get a 4K Smart TV for $12 less than I paid for our 2013 TV. I gifted our old TV to a member of our city's Buy Nothing group; that person didn't have transportation available so we coordinated a knock and drop at their home.
This week my husband jokingly asked if we could go back to that person's home and Love Actually style with signs at their window and ask if we could trade TVs. Because we don't like 4K.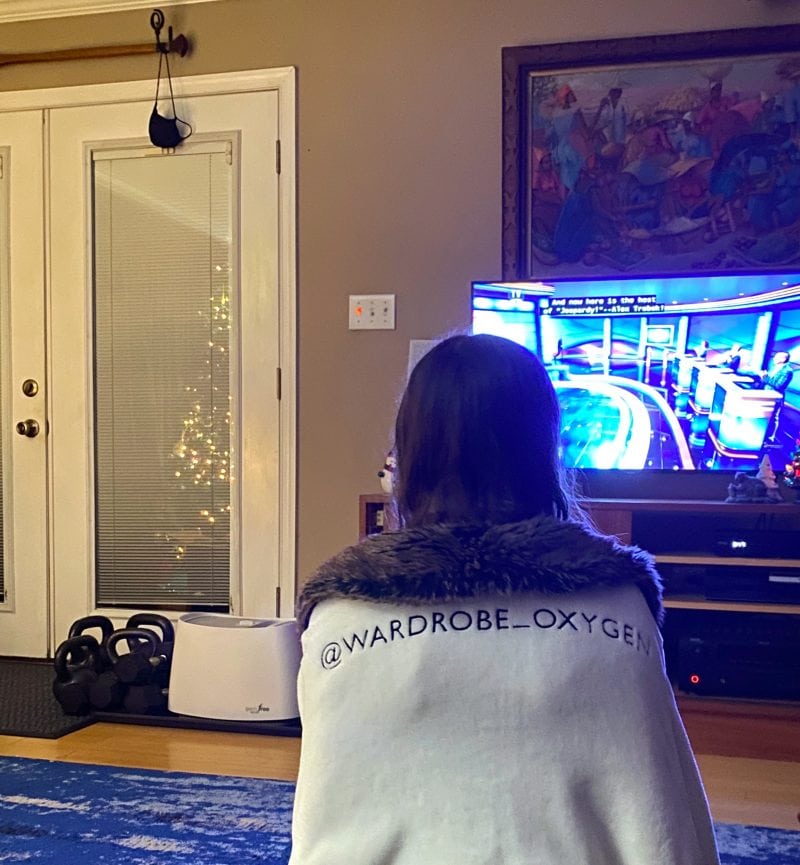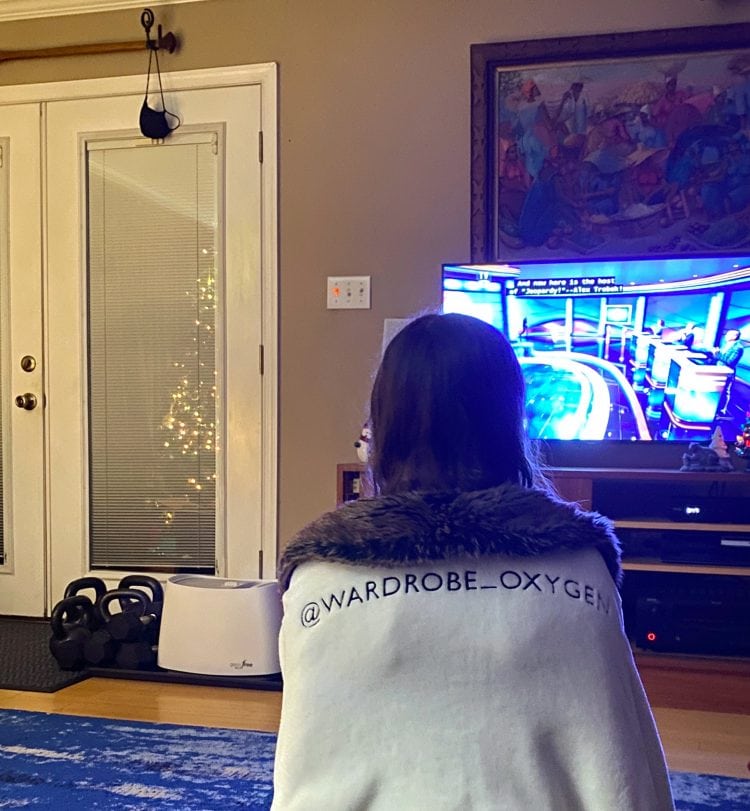 When we got our 2013 TV, it transformed movie watching for the better. But 4K? It's creepy with it's crispness and detail. You can see every pebble the camera dolly rolls over, the smudge of lipstick on the protagonist, and the crispness feels less like a film and more like reality TV.
Maybe I'm romanticizing our 2014 TV. Maybe that switch also gave us headaches with the hyper-color and hyper-realness. Maybe we just got used to it and forgot the first few weeks. We love the technology of our television upgrade, but it's going to take me a while to get used to it.
How to Help
Have you heard of Two Screens for Teachers? It's exactly what it sounds like – an organizing matching teachers with donors who will buy them a second monitor.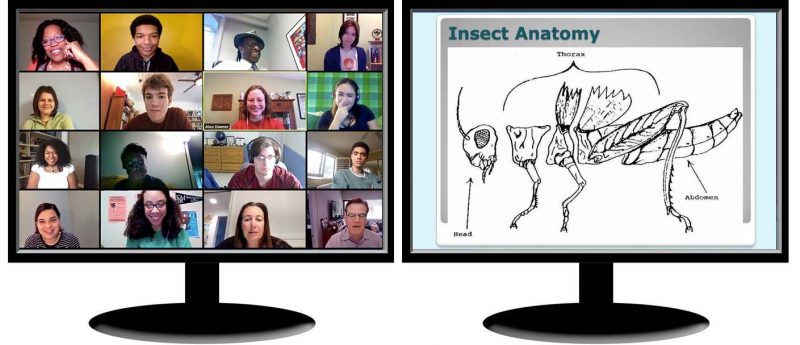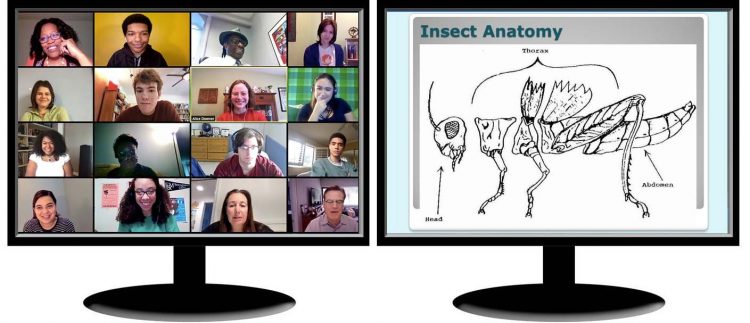 Many of you work in Corporate America and likely know the benefit of a second monitor. Have email up on one and that spreadsheet on another, copy information from one document to another, be able to share your screen in the team Zoom while also seeing everyone on the call. Well, teachers can really benefit for the same reasons.
"Second monitors are lifesavers. Imagine trying to run a video call, slides, and class notes on a 13" laptop screen."

— Mr. Stowell, Principal, Greenwood Elementary, Seattle WA
Just like kids who are dealing with distance learning for the first time, so are teachers. And just like many kids who didn't have a dedicated laptop or tablet for online school, teachers didn't have on hand the tools for successful virtual teaching and many are working off a single laptop screen.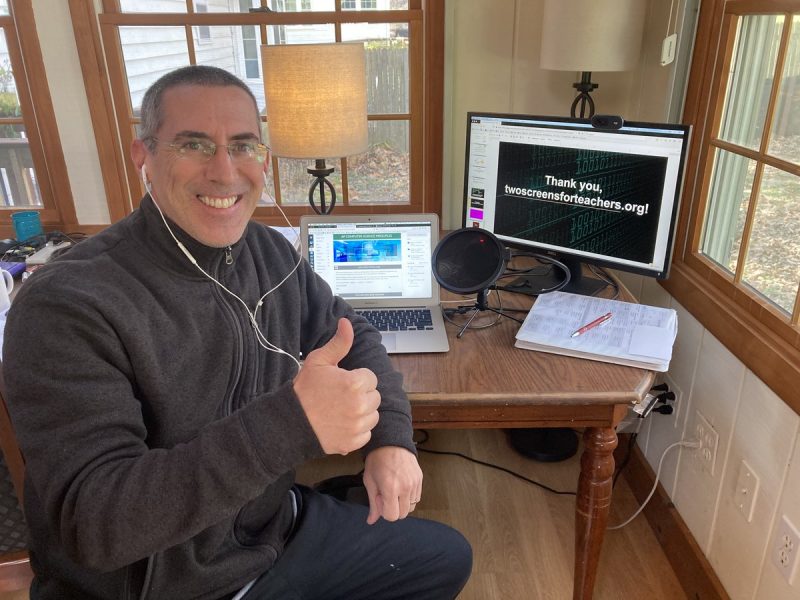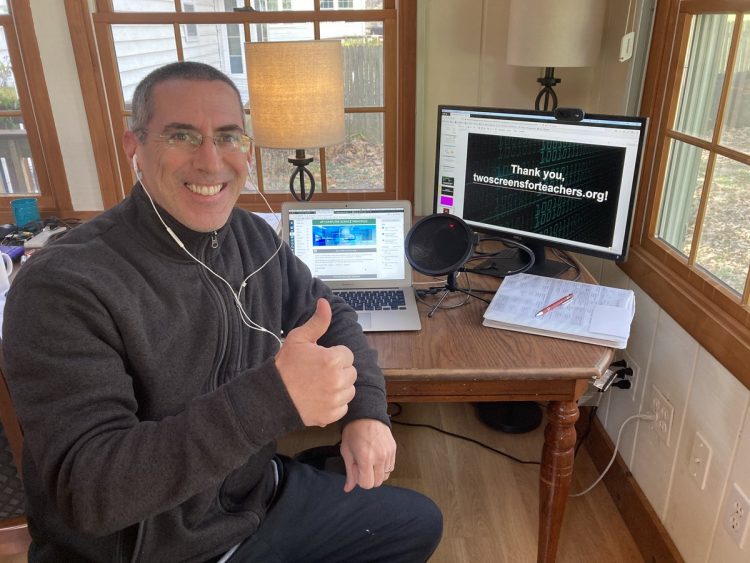 Each monitor through Two Screens for Teachers is $115 which may be a lot for you. But imagine if you pool together your knitting group, your book club, your coworkers, your cousins and bought a teacher a monitor. This is providing good not just to the teacher but all their students.
You can buy a monitor for a specific teacher, any teacher in your city or state, or just have it go to any teacher in the US that is in need. Teachers, you can apply to get one of these monitors. Two Screens for Teachers is also accepting large donations.
Two Screens for Teachers is an independent, fiscally sponsored project of DonorsChoose, a 501(c)(3). Donations to Two Screens for Teachers are tax-deductible to the full extent of the law. All operating costs are covered; your donation goes entirely to monitors for teachers.
Weekend Reads
How can a garment be cheaper than a sandwich? (New York Times)
I use Poshmark, though not as much this year as previous years. I found this article on Poshmark sellers really interesting. (Wired)
Fellow Peloton users, you may enjoy this interview with Cody Rigsby. (Vogue)
There is no cure for burnout. (Ella Dawson)
Mammogram guidelines can put women of color at risk. (The Lily)
What happens when queerness is part of the equation? (Salty)
The ugliest and weirdest and most ridiculous thing I saw this week was this gift guide sharing some of the wackiest things you can buy on the internet. Don't say I didn't warn you. (New York Times)
America's most hated garment. (The Atlantic)
Stealing to survive: More Americans are shoplifting food as aid runs out during the pandemic. (The Washington Post)
Nordstrom has a discount on face masks and PPE which sounds weird, but makes it easier to buy each loved one one of these kits along with any other gifts this season. Good to have in the trunk or console of a car or in your daily bag at the ready.
H&M is being investigated by a Swedish government agency over a report of racial discrimination. (The Fashion Law)
White women are not a monolith. (GEN for Medium)
You may have heard of the passing of Tony Hseih, the founder of Zappos. But there was more to his passing and the destructive life that led up to it. (Forbes)
I wish I waited so I could get one of these elegant PopSockets for my phone instead of the hokey one I currently have.
This winter is going to suck, but UCLA economists say the spring will be like the Roaring '20s. As long as the fashion for this second-generation '20s embraces curves I'm down! (LA Times)
Aurora James and Kerby Jean-Raymond are the adults in the room — why the fashion industry needs to sit up and listen. (Footwear News)
Breakdancing is coming to the Olympics. (Vulture)
By my friend Jenn, a piece I think many of us can relate to: As the pandemic rages, a former fashion editor muddles over her buying habits. (Medium)
And a seriously powerful read: Three years after family separation, her son is back. But her life is not. (New York Times)
Hear/See/Read
I have heard from so many that the 2020 'Saved by the Bell' reboot on Peacock is actually a fun watch, so to prepare my kid and I have been watching an episode or two of the original series each weekday before school. Wow, so much of it does NOT hold up. So much misogyny, so much homophobia, so many jokes based on making fun of others… in the words of my tween it's "cringey."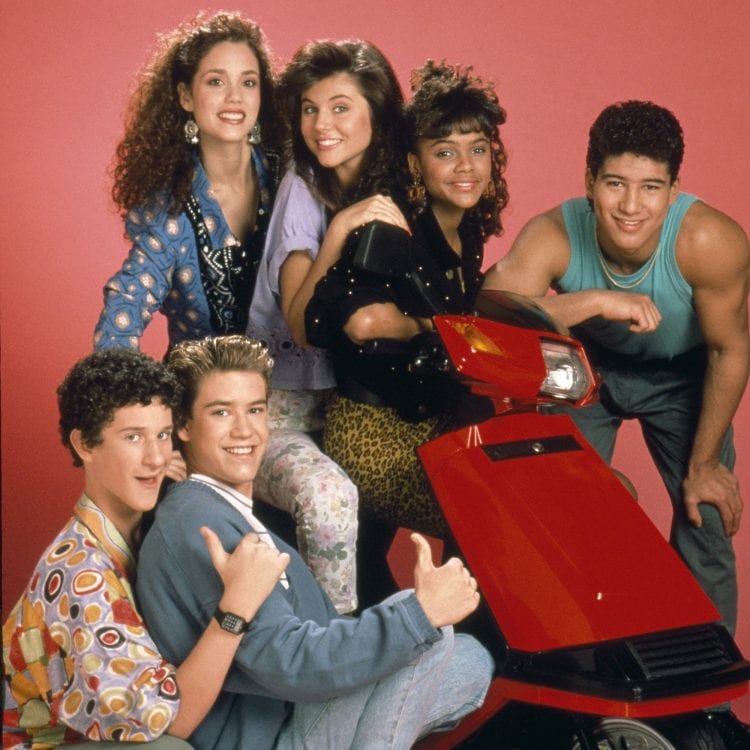 But it is amazing how well I remember these episodes. The extras in the background, the outfits, the music, the details in their bedrooms, the storylines. I can't recall what I had for breakfast yesterday, hardly remember a thing from high school science classes, but I can recall all the bad magic tricks by the owner of "The Max."
I was asking my husband what we watched this week to put in Weekend Reads and he suggested everything I had shared – 'Killing Eve', Jingle Jangle, Jeopardy (we record it, and 'Wheel of Fortune' every night so we can fast-forward through the commercials because it's awesome). And he brought up one we saw a few weeks ago, The Gentlemen.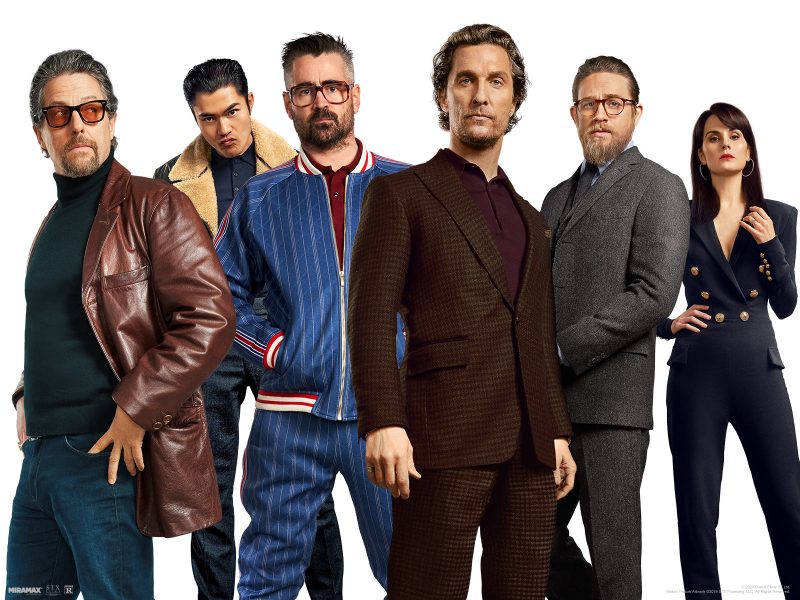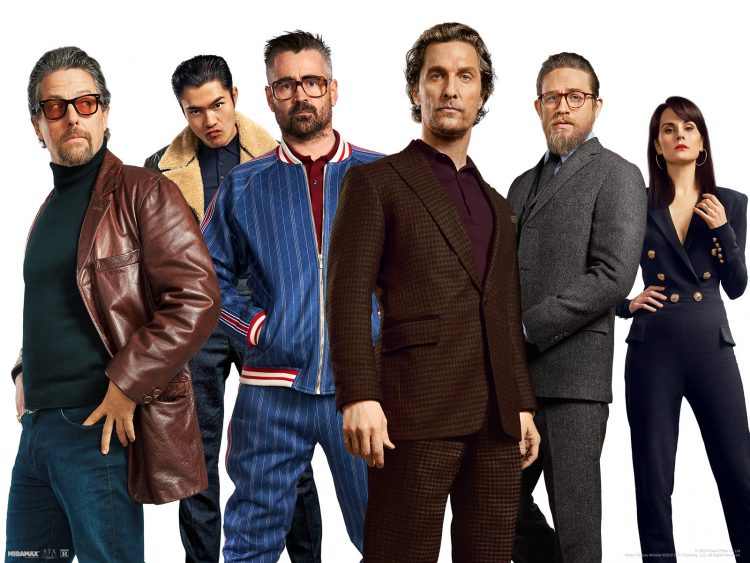 If you like Guy Ritchie movies, those movies that are gorgeous and have great looking people in them and the conversation is smart and quick and every bit of funny is cut with violence, then you should see The Gentlemen. We both enjoyed it, it's a good date night movie.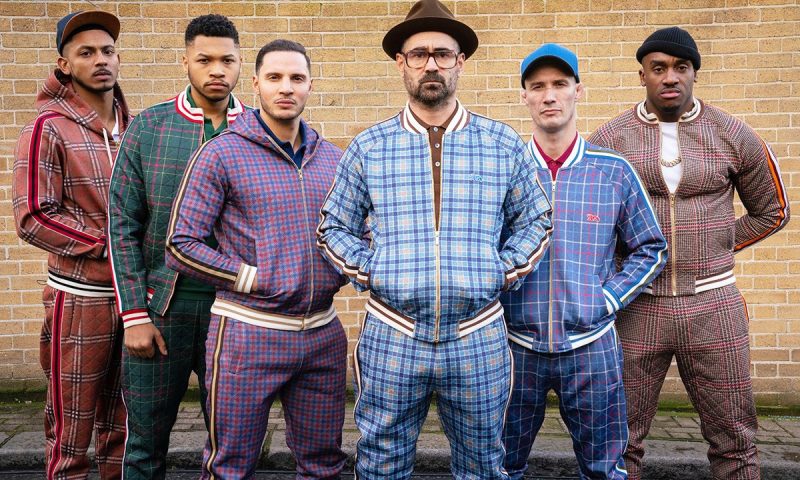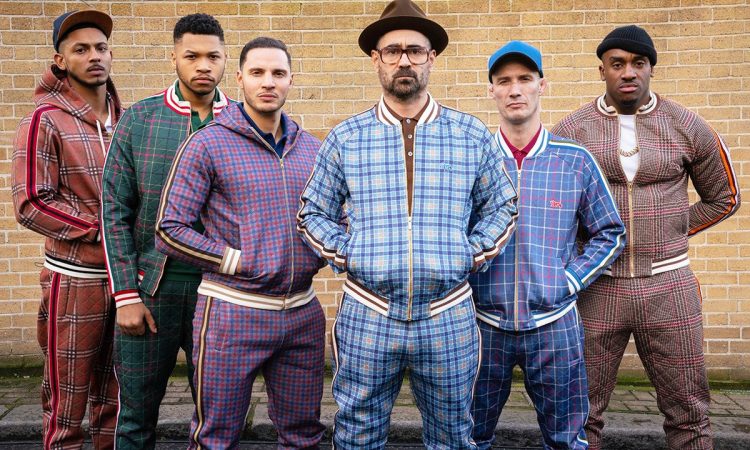 In case you were wondering after watching The Gentlemen where to get plaid tracksuits like what you saw in the film, I got you, here is the original Etsy shop that created them. I asked the shop if they do custom as my husband needs at least a 36″ inseam, and sadly the answer is no. The plaid tracksuits come in sizes S-XL and are made of cotton.
He was inspired to mention The Gentlemen because as I type this, we're sitting on the couch watching Ava, an action film that came out this year starring Jessica Chastain, John Malkovich, Common, Geena Davis, and Colin Farrell. It's currently available on Netflix.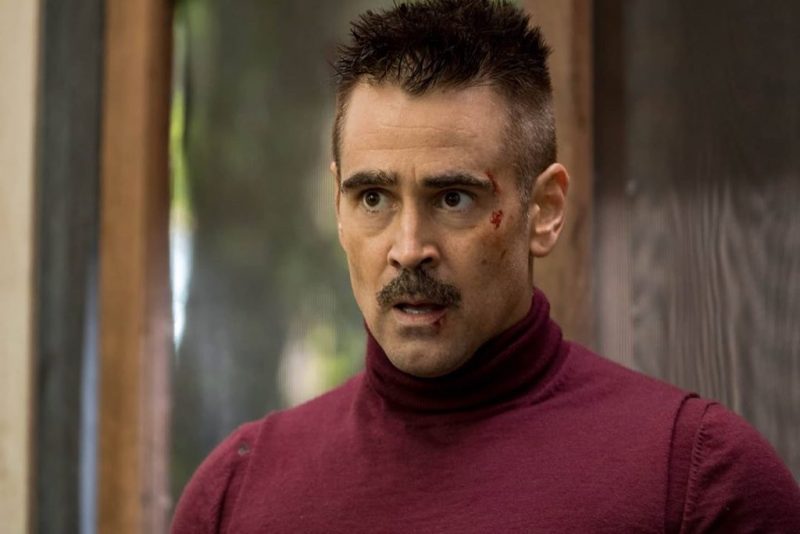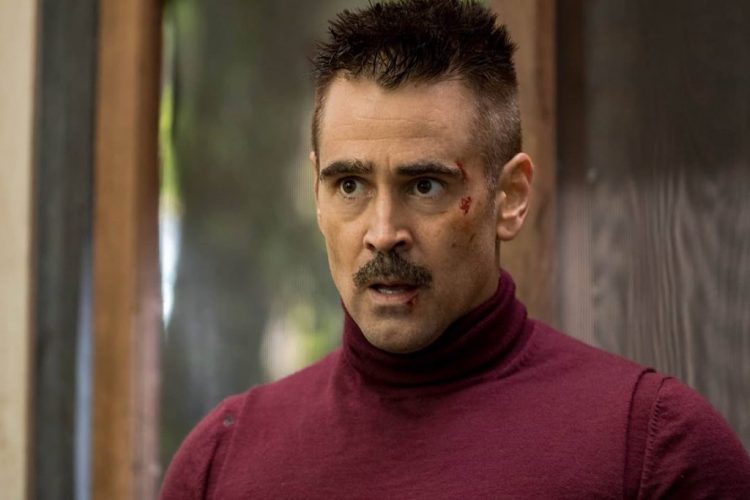 If you're a Colin Farrell fan, watch Ava to see him look gorg in turtlenecks but IMO that's the best part of this really cliché film. It's especially hard to watch after just finishing the third season of 'Killing Eve'. IMO Jodie Comer is a far more compelling assassin with a past, and her wardrobe is far more entertaining.
For Your Entertainment
Phoebe Bridgers, the hot guy from 'Normal People', and a super cute dog in black and white directed by Pheobe Waller-Bridge. I'd love to hear your thoughts on what this video means.