This article may contain affiliate links; if you click on a shopping link and make a purchase I may receive a commission. As an Amazon Associate, I earn from qualifying purchases.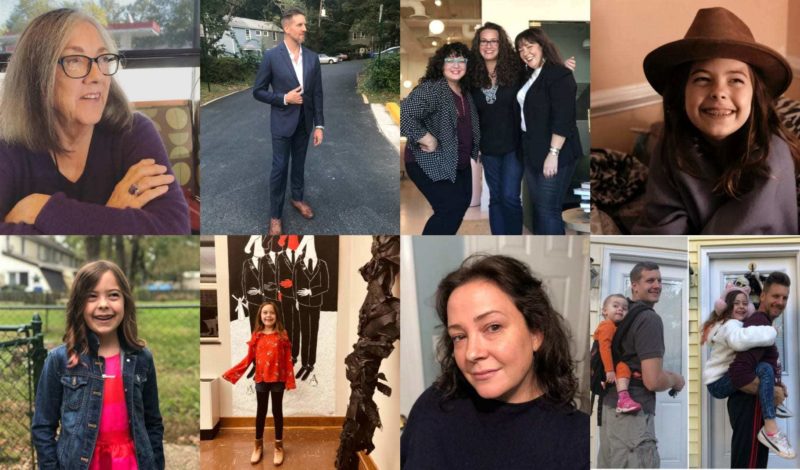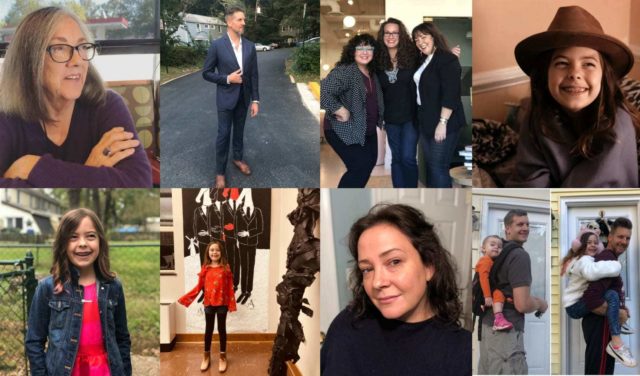 Last month Lizz Schumer from the New York Times gave me a call and we chatted about capsule wardrobes and business casual dress in the workplace (see below). At the end of our chat, she asked me what courtesy title I would like as the Times still uses prefixes (Mrs, Ms, Miss, Mr). A man isn't asked this question.  Whether he is 16 or 96, married or single or widowed, he is Mr. I know the default is Ms. as it's considered the neutral equivalent of Mr. But I took my husband's name, and the only way I am in a place where the Times could be calling me at home is because of what he and I have built together so I said Mrs. Woah, I never thought that would be such an issue! So many people reached out to me about that decision. My feeling is that as a feminist I have the right to choose how to be portrayed by society, which means it's just as feminist to call myself a Mrs as a Ms. I'd prefer to not use any of these titles at all and be known as people not by our gender, age, and marital status. But if they must be used, I say use the one that feels right to you, there is no wrong answer. Changing topic, this was a very exciting moment in my life and a goal I have had as a blogger. I've been mentioned in a few publications but the Times has been my holy grail. Thank you Lizz for the opportunity!
Sale Updates
We're in the season of sales, so I'll try to keep this section brief and to the point.
Weekend Reads
One of the biggest questions I get and the most popular search term people use to find Wardrobe Oxygen is how to navigate a Business Casual dress code at the workplace. The New York Times asked me and a few other fab women to share our thoughts on the subject.
Why a cashmere sweater can cost $30 or $2,000.
"A few weeks ago, I began to notice that many of the Fall 2018 styles had something in common: they looked like things that Fran Drescher would have worn in the nineties CBS sitcom 'The Nanny.'"
A very powerful piece about the Sandwich Generation.
Another powerful piece, this time from Jenna Birch at Man Repeller.
Held hostage by healthcare: this piece resonated with me. Healthcare is the reason why I didn't quit my job sooner. When I looked for healthcare through the exchange, everything was ridiculously expensive (we're talking 2K/month just for catastrophic care) so we're on COBRA. But that runs out in May so I need to find a replacement. I'm glad that the ACA even exists, though it's not at all perfect. I know there are many in this country held hostage to toxic jobs or positions below their qualifications purely so they can have healthcare and so many who don't even have that luxury.
Karl introduced me to Parliament. We were in his boat of a station wagon that he painted tie-dye red, yellow, and blue. We were driving down Old 450 toward Annapolis; we were heading to the mall to order his tux for homecoming. The tape in the radio was Parliament, the windows were open, Karl was slamming the outside of the car through the open window to the beat and ever since there's been a place in my heart for George Clinton. So I gotta say, I thoroughly enjoyed this piece about Clinton by Brooke Bobb. The title makes you think it's all about sneakers but no, it's so much more delightful.
Who needs daytime soap operas when you can read about the drama between Mattel and MGA, the parents of Barbie and Bratz.
Have a love/hate relationship with your Instagram feed? You're not the only one; this piece by Sarah from Yes and Yes has some great ideas that may make you feel happier about it.
This Week's Reader Question
"Love your blog and appreciate that you include styles that come in a variety of sizes. I am 5'1"; I've been looking for slim comfortable pants that are not skin tight leggings (knit or ponte knit or I'm open to other options) to wear around the house for fall/winter, but still look presentable to run out for errands. I live in the Midwest where it's cold and snowy which you can relate to. For a few years Talbots had knit pants they called yoga pants which were slim but not leggings and looked great with short Chelsea boots or sneakers. They've changed the style of them and they're not quite as flattering. I'm retired and love my jeans but many times when you're doing things around the house you want something a little more comfortable and not as restricting as jeans, if that makes sense."
I think this is something many women would love to have.  So often it's either leggings or wide-leg knit pants.  However, a nice straight leg pant is something that is easiest to wear, and easiest to transition to street wear (and even workwear depending on your office culture). Below is a gallery of pants I found that I felt may do the job; while all the options are petite, click on the images as most come in other lengths and sizes.

For Your Entertainment
Karl and I were watching an old episode of Jools Holland and Mirel Wagner was on it. Her voice was so hauntingly beautiful I had to share it with you. Not a fan of the video, if you'd prefer you can listen to her on Spotify.