This article may contain affiliate links; if you click on a shopping link and make a purchase I may receive a commission. As an Amazon Associate, I earn from qualifying purchases.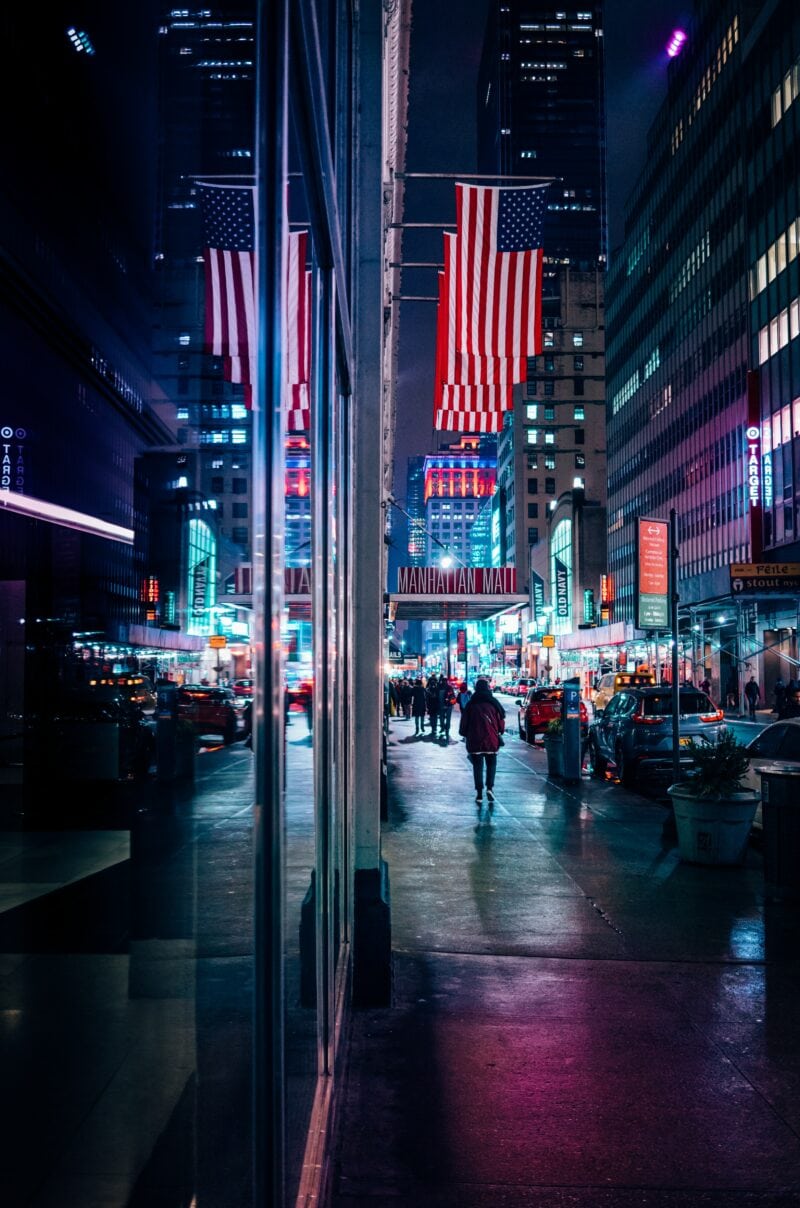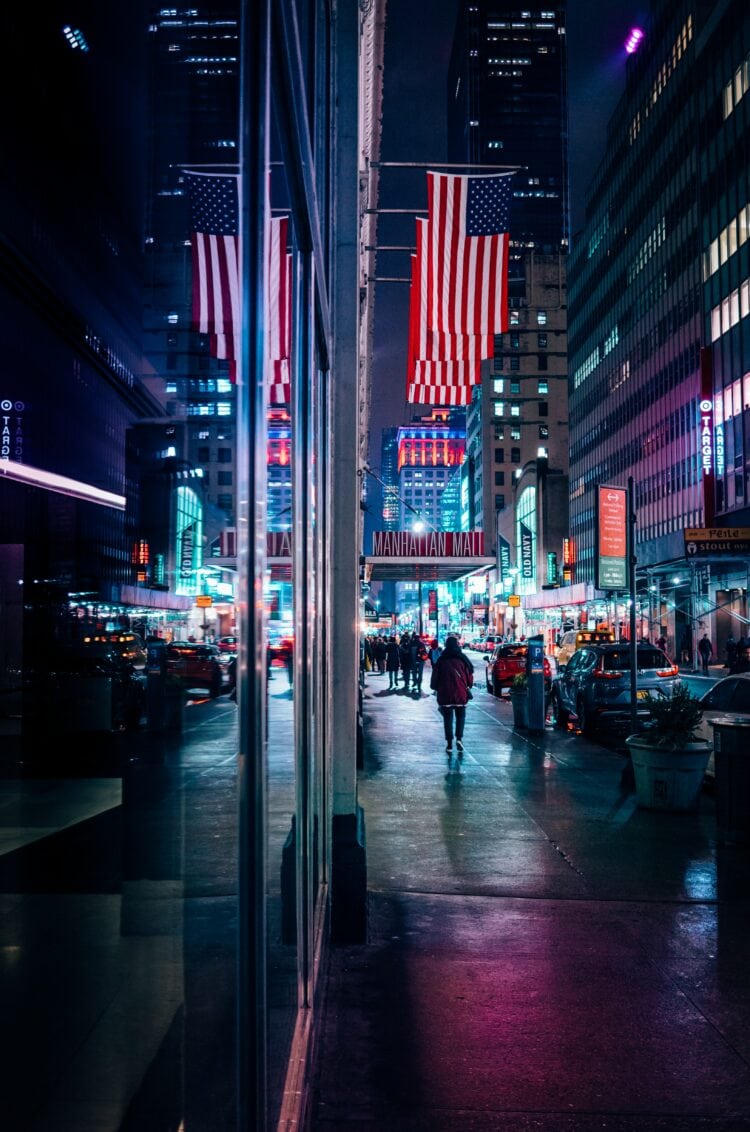 Weekend Reads
How to discuss Bill Cosby with Bill Cosby apologists. (SLTA)
She Fell Nearly 2 Miles, and Walked Away: At 17, biologist Juliane Diller was the sole survivor of a plane crash in the Amazon. Fifty years later she still runs Panguana, a research station founded by her parents in Peru. (New York Times)
On the road with Dr. Jill Biden. A good read (and good example of an active First Spouse) regardless of your political affiliation. (Vogue)
Is this the end of the imperial fashion editor? (New York Times)
How I found peace and happiness calling Kentucky's cicada hotline. (Slate)
In a series where stars recall their teenage obsessions, Brittany Howard (Alabama Shakes frontwoman and now solo artist) shares hers and sees how much she has changed since then. (The Guardian)
When someone in the fashion industry tells you something is the best hack for style, you buy it. And when a fashion friend told me she swears by this oily spot remover that doesn't require water or laundering I immediately bought it.
SuChin Pak Is Processing Everything: The groundbreaking news anchor is still making sense of her MTV experience. (The Cut)
Some of this site's Week of Outfits are really meh or unrealistic, but this one is really good. And yes, I am now following her on Instagram! (Cup of Jo)
It's true, stress does turn hair gray (and it's reversible). (Columbia University Irving Medical Center)
Women are having fewer babies because they have more choices. (New York Times)
There is a lot of info you can read about chemical sunscreens versus mineral sunscreens. Chemical ones don't take a lot to rub in, mineral do, but there are benefits and negatives to both. This 2019 NPR article does a brief non-selling overview. Sunscreen is a very personal choice, but my favorites:
Black US farmers dismayed as white farmers' lawsuit halts relief payments. (The Guardian)
If you have watched the show We Are Lady Parts (see my review below), you'll love this article that shares influencers and Easter eggs from Nida Manzoor, the creator, writer and director of the series. (New York Times)
Packing for a summer getaway, I bought one of these to tuck in my bag. Color me influenced by influencers and IRL friends who say it's great for touch-ups on the go!
I write about the law, but could I really help a prisoner? (New York Times)
Pinterest bans weight loss ads due to eating disorder concerns. (The Verge)
Why surrounding yourself with art matters, and how to do it. (NPR)
I think this is an interesting discussion about the term Midsize for folks sized 10-14 (I don't know where up to 18 came from as mentioned in the article, is that new?). I for years called myself a cusp-sized blogger but was told that was problematic. My friend promotes herself as a midsize influencer and regularly gets criticism for the term and told to use Small Fat instead. But what term do you use when you can't fit into the majority of designer brands because they don't make them large enough but you also don't fit into plus sizes? I have stopped using any term and just share my clothing size. With social media becoming a place to find relatable bodies, hashtags and terms have become more necessary for searching and I've wondered what to use. I'd love to hear what your thoughts are on this topic. (In the Know)
Hear/See/Read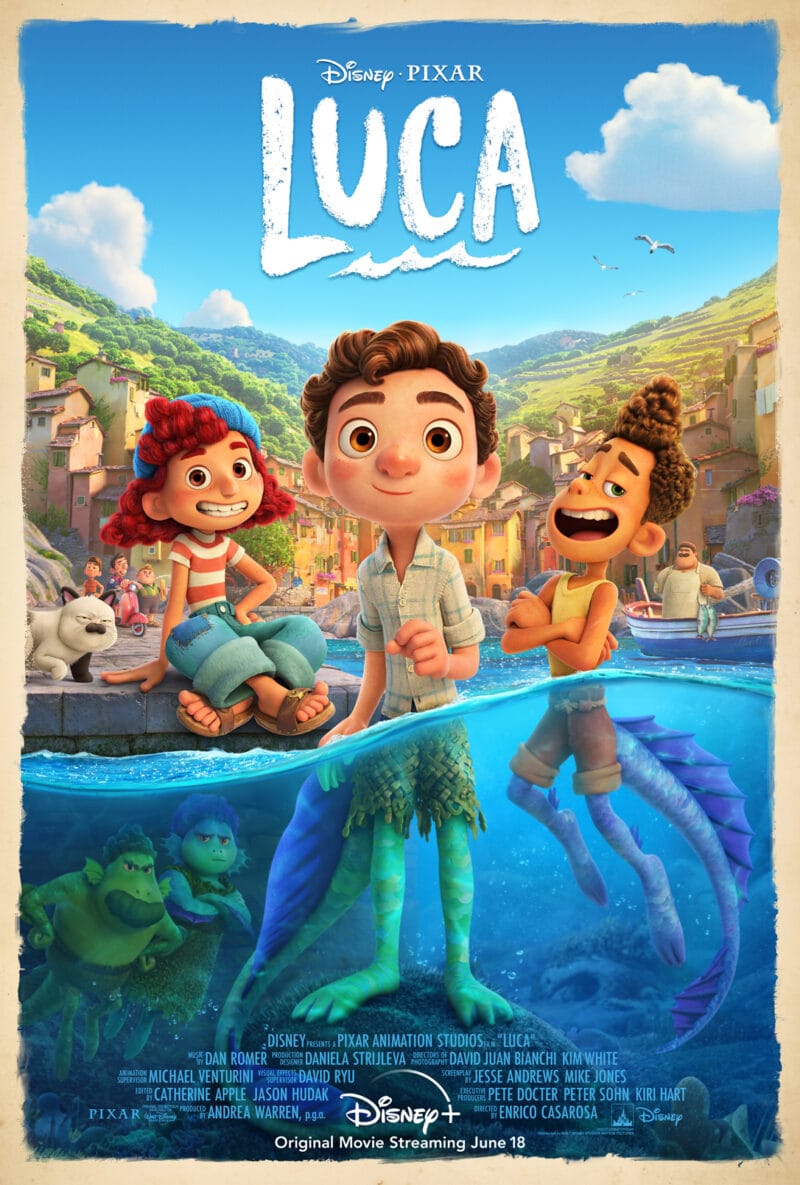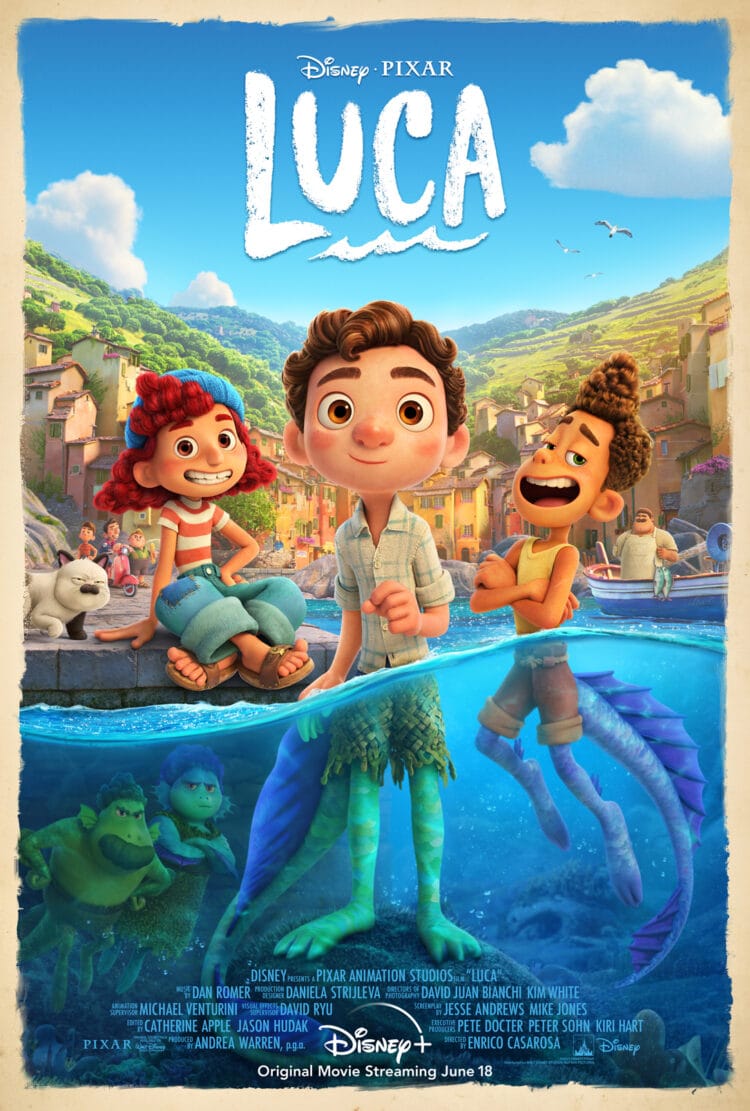 Our family watched Luca, the latest Pixar movie available on Disney+. Luca is a sea monster 13-year-old, an only child, who lives at the bottom of the sea (which only seems to be maybe 20′ below the surface) along the Italian Riviera with his parents and grandmother. He is a goatfish herder by day, and his parents are very protective and refuse to let him go to the surface. One day he does and finds out when he is dry, he becomes a human boy. He meets a fellow sea monster/human boy who becomes his bestie.
Bestie is Alberto, a cliche young teen boy who is left to his own devices because his parents are not around. However, instead of showing him as a bully or a bad influence, he is very relatable and you really fall for him. Alberto is brave and industrious and a ton of fun. He motivates others to think and act outside the box and be bold. He makes things up as he goes (including the truth) and is both jealous and supportive. I love how a parental figure in this movie saw this and gave bestie stability and responsibility without forcing him to be someone he is not.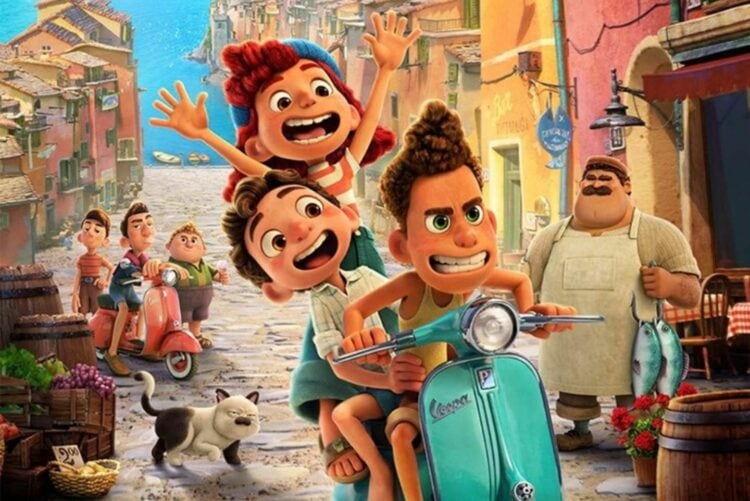 Hijinks ensue as the boys befriend a human their age, sign up for a triathlon, get bullied, find similarities and differences, and end with everyone finding their right place in the world. While the boys have an amazing, as all the reviews say, "coming-of-age adventure," I personally think the elder female sea monsters have the coolest existence.
Our kid LOVED Luca. She found it one of the best films she had seen in a while. We parents found more than Luca's bestie cliche but heck, isn't every Disney/Pixar film a cliche wrapped up in colorful and beautiful animation? When Luca ended, our kid mentioned she saw the correlation between Luca and Alberto passing as humans but constantly fearing being caught as with how LGBTQ+ folks, as well as Black and mixed-race individuals, have been in the same situation, passing as being like the rest but knowing if they're found out they would go from being accepted to shunned, arrested, or killed in an instant.
Luca has been compared in many reviews to Call Me By Your Name and the character of Luca even resembling Timothée Chalamet though there is never any romance between any characters throughout the film. I really enjoyed this funny take from SLTA. The director Enrico Casarosa said the similarities are coincidental only. Casarosa is quoted as saying, "We hoped that sea monsters could be a metaphor for all sorts of being different – like being a teen or pre-teen. That moment where you feel odd. There's all sorts of ways of feeling different."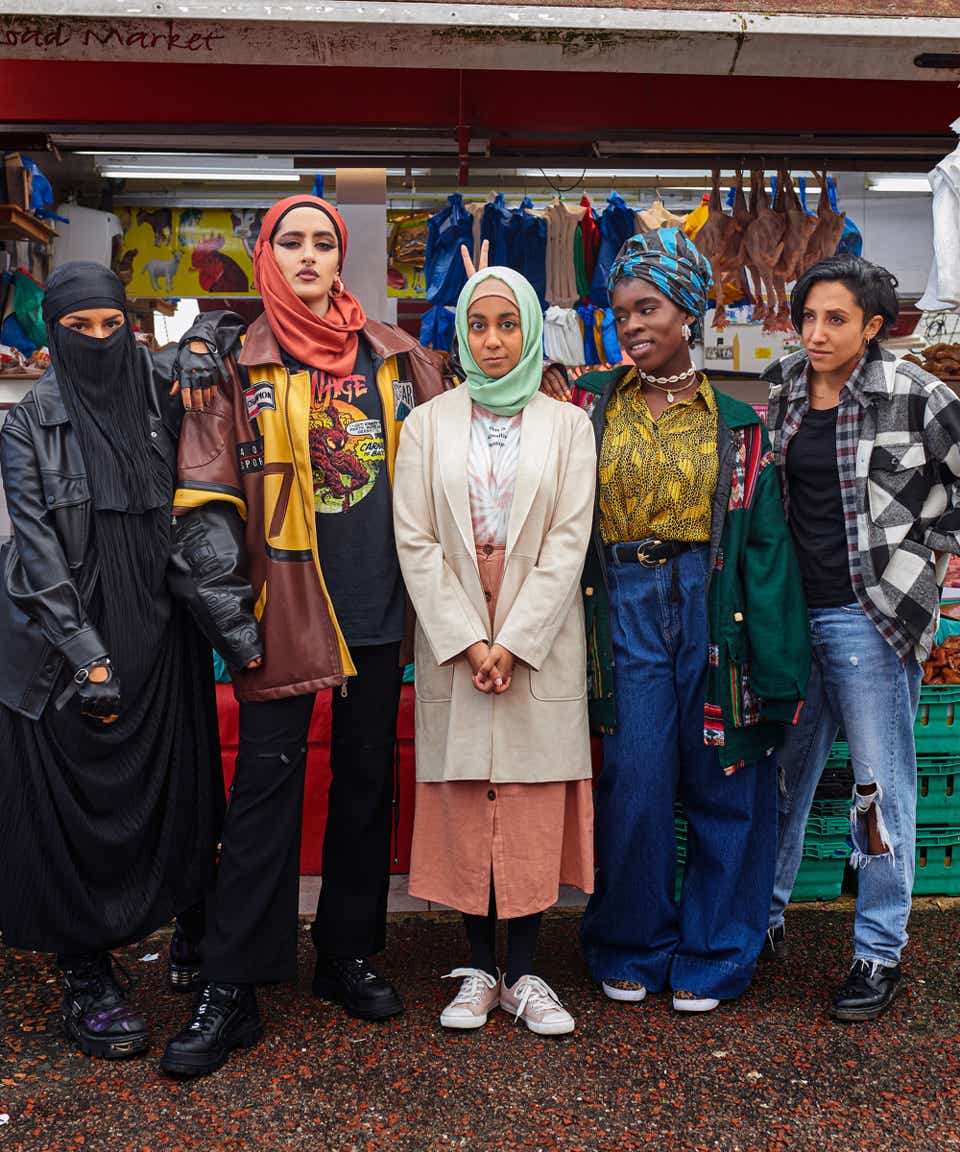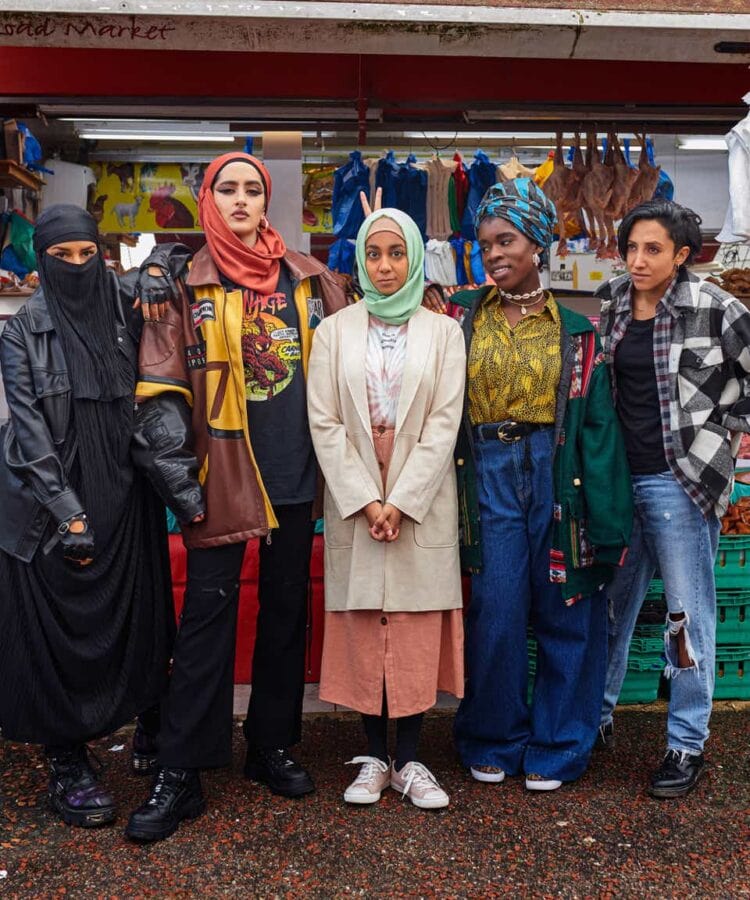 We finished We Are Lady Parts and you haaaaaavvvveeee to watch this show! It is a British TV comedy short originally shown on Channel 4 but now available on Peacock, which for me is a free app through my cable provider (I read it's also available on the Global TV app and Showcase Canada). This is one of the most enjoyable shows I, my husband, and our 12-year-old have watched in a long while.
We are Lady Parts is about a female Muslim punk band named Lady Parts. Yes, you read that correctly. It follows Amina, a grad student looking for a husband, who ends up the guitarist for this punk band. She feels pressure from her best friend and their circle to act a certain way, but her parents and band mates see more for Amina.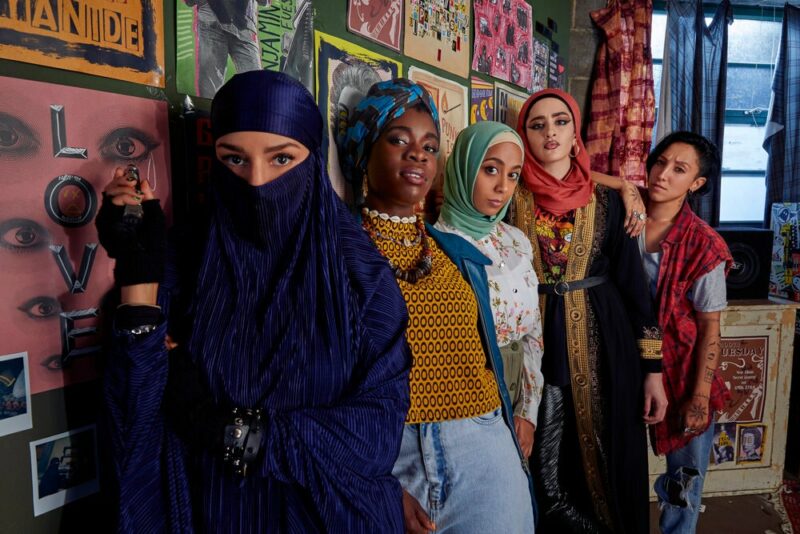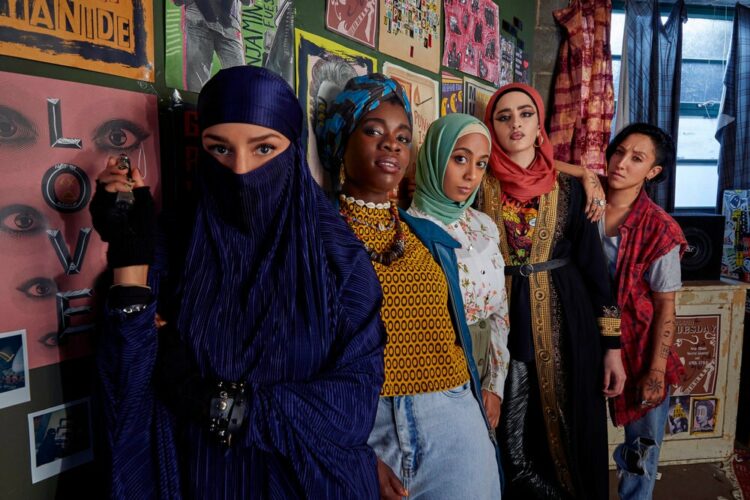 I adored every single character, loved the music, the use of color, the actors, and I loved how We Are Lady Parts shows the diversity of the Muslim community. Women are seen as strong, smart, and independent while being true to their faith and culture. The music is awesome, the friendships are inspiring, you see true growth and realistic relationships tested and celebrated. All this and it's darn entertaining fun. Please watch this and share it with others!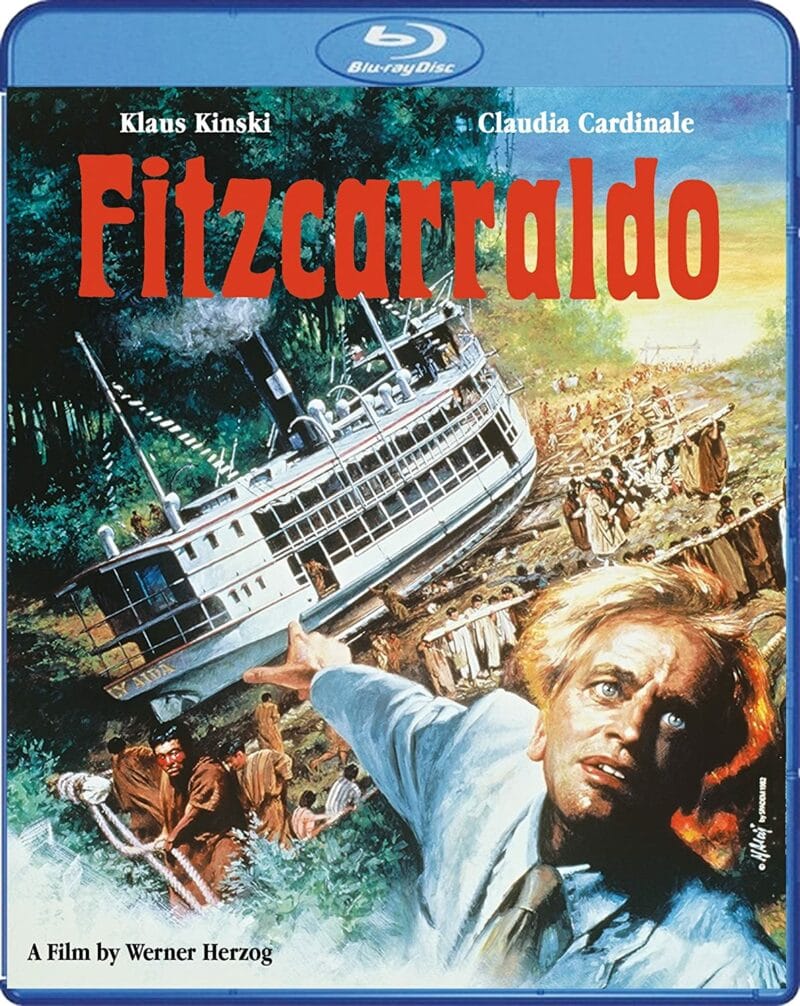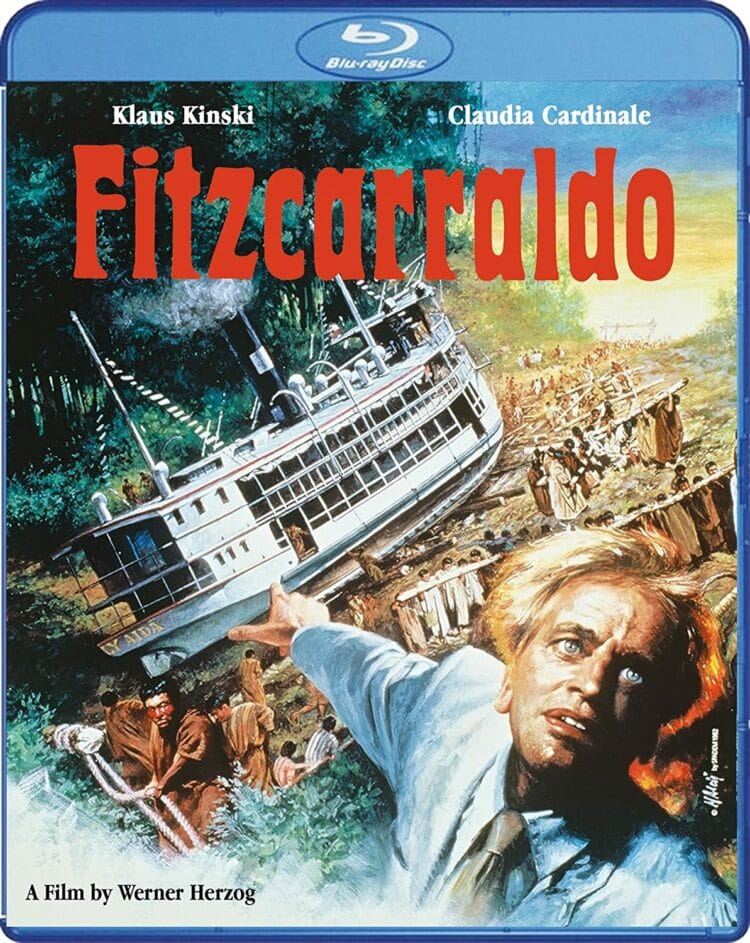 Finally, my husband and I watched Fitzcarraldo, a 1982 film based on a true story of Brian Sweeney Fitzgerald who to fund an opera house in the Amazon, decides to become a rubber baron and with it, move a steamboat over a mountain. Yeah, this movie is a wild as that statement. It's by Werner Herzog, who is a very unique individual, and stars Klaus Kinski who was also… quite an individual. It is available on Tubi and Amazon Prime.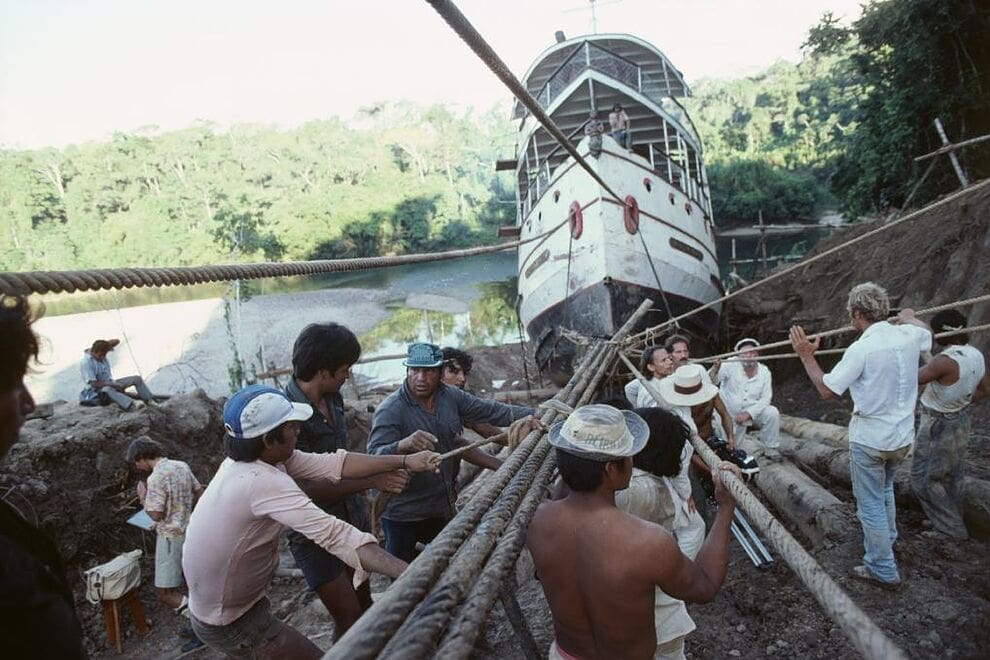 The film was originally to star Jason Robards and Mick Jagger but when Robards got dysentery while filming, they had to scrap the 40% of the film they had completed and start over. Someone died on set, one guy cut off his foot with a chainsaw, crew offered to kill Kinski, and no special effects were used. Yes, they truly pulled that steamboat over a hill. If you watch this film, have a computer or phone ready because you will be Googling the hell out of it to find out the amazing stories behind this film, the actors, the real people, and Herzog.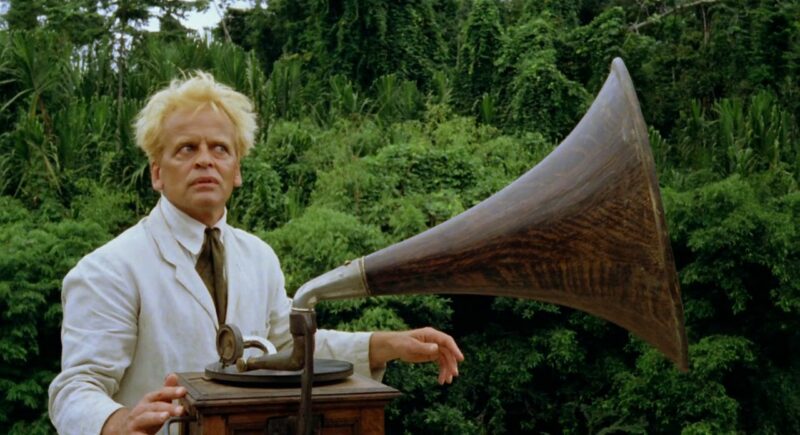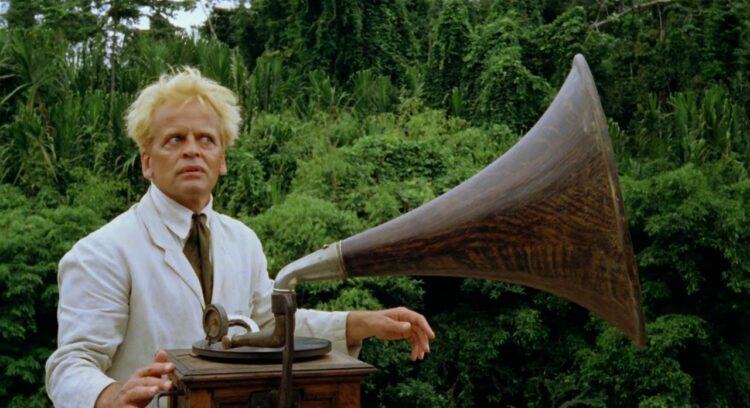 I shared a quick moment of this on Instagram Stories and my friend sent me this profile on Herzog that was in The New Yorker back in 2006. It's a longread, but a good one to comprehend the person behind Fitzcarraldo, as well as many other famous films by Werner Herzog. Strap in, this is a bumpy ride!
For Your Entertainment
"So f*ck everything else and let's just be."
Good motto for this summer, eh? And this song from Xavier Rudd is a perfect addition to your summer playlists. And if all those viral videos of folks roller skating these days have you wanting to dig those dusty rollerblades out of your attic, this video is going to make you want to steal the skateboard from that teen who lives down the street.