This article may contain affiliate links; if you click on a shopping link and make a purchase I may receive a commission. As an Amazon Associate, I earn from qualifying purchases.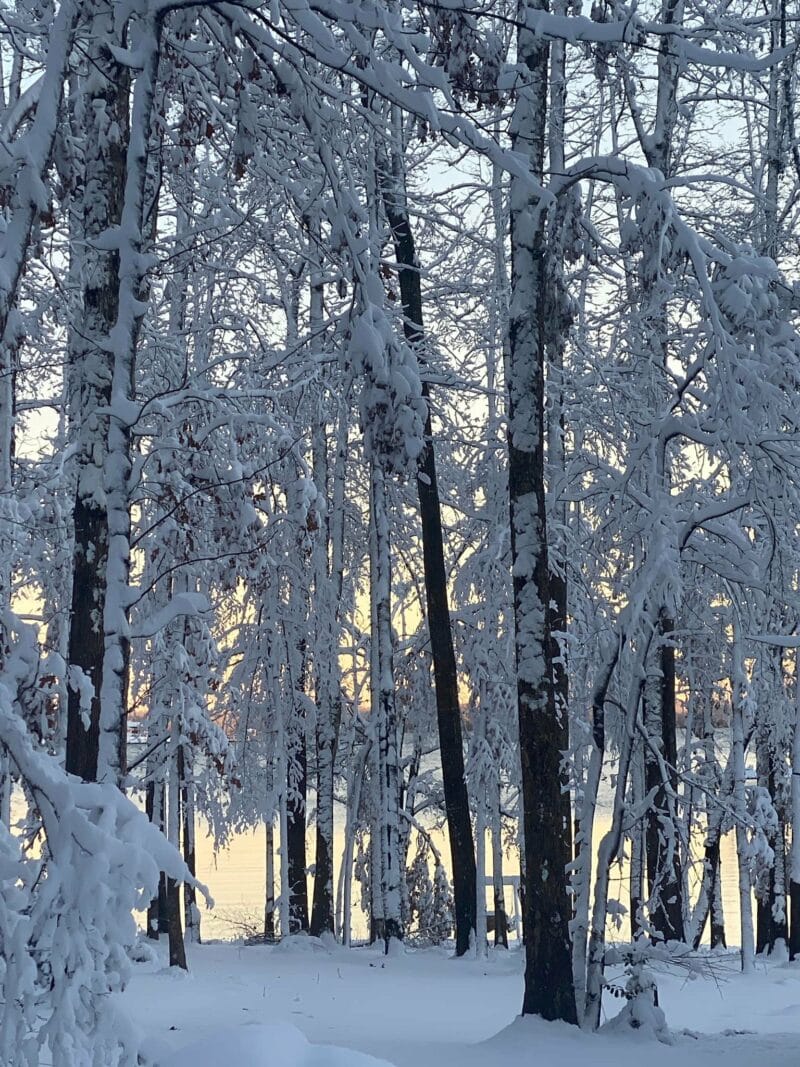 The best laid plans… my family and I rented a lake house in Virginia from the 28th to this past Wednesday, and another family we're friends with joined us from the 29th – 2nd. The plan was that Monday and Tuesday I'd work from the lake house and then Wednesday on the drive home do the kind of work I can do on my phone. This way, I'd have content ready to go Thursday, Friday, today, and Monday. I even told brands I'd be at this cute house and had contracted work based on the locale.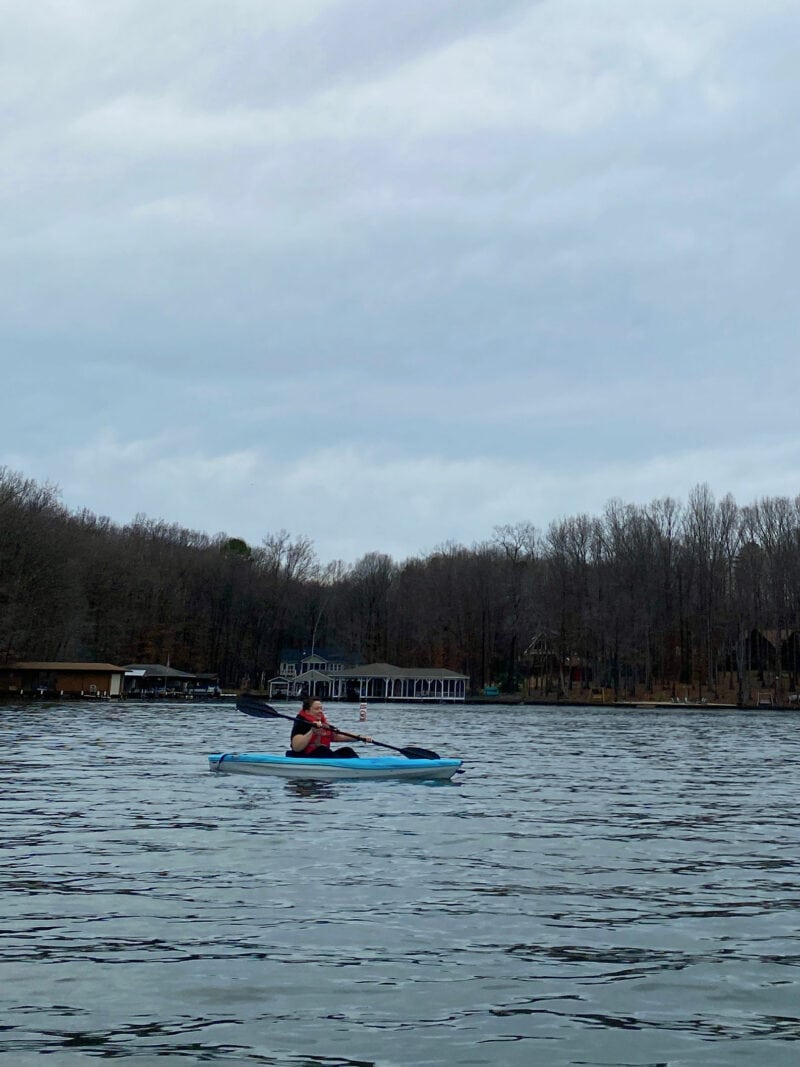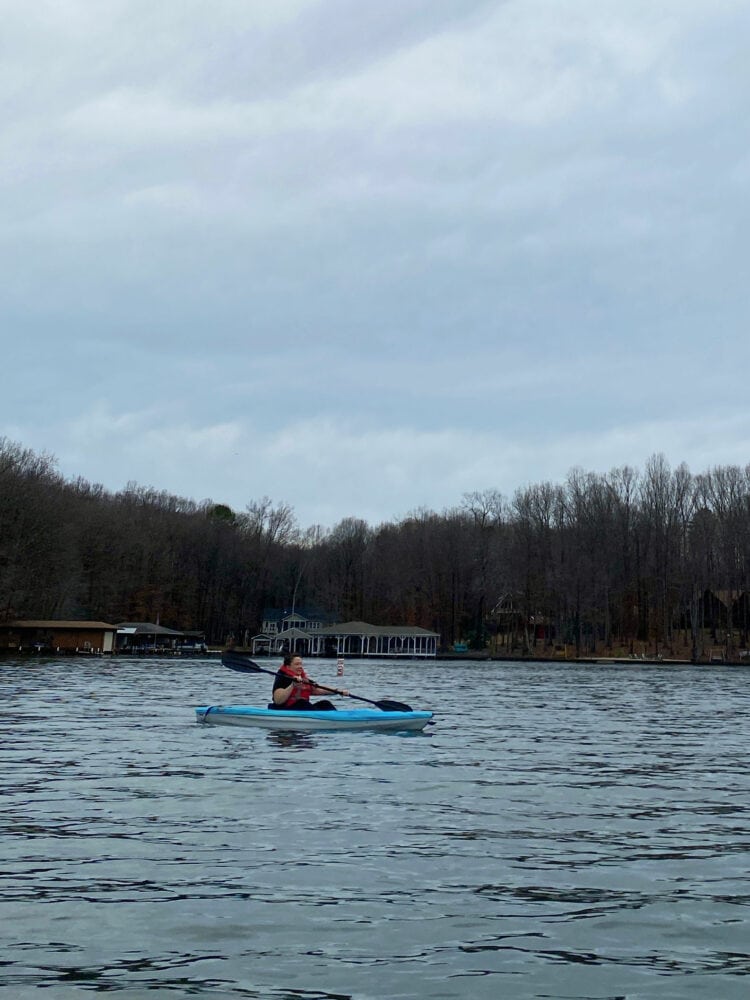 Those in this area can guess what happened. We were at Lake Anna, which is sort of near Richmond. Monday was warm; we went kayaking in t-shirts and took a family walk later in the afternoon without coats. That night it began to snow a heavy wet snow, and it didn't stop until late Tuesday afternoon.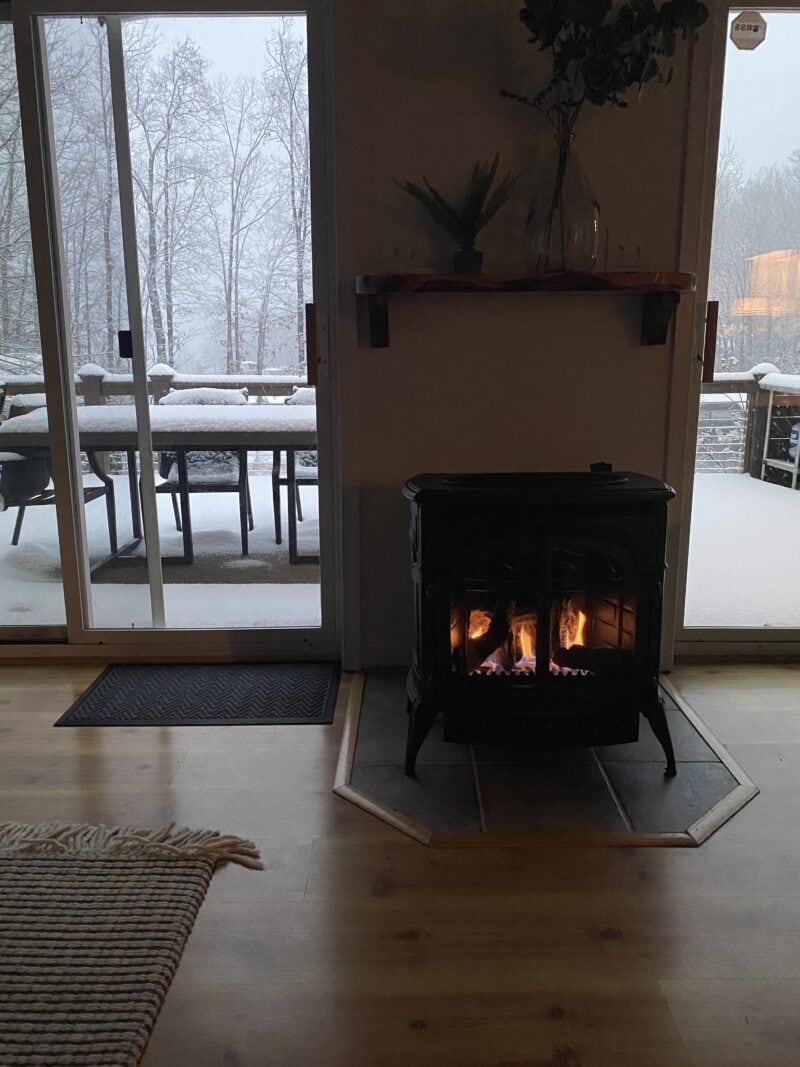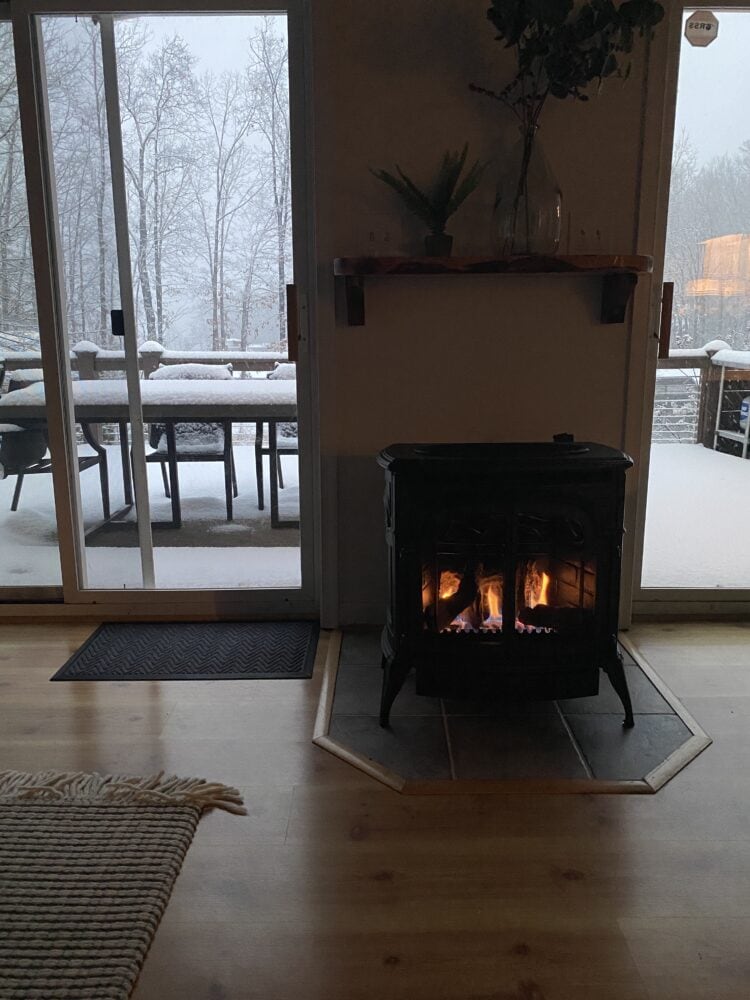 Tuesday morning I woke up early before my family, made coffee, and turned on the propane-fueled fireplace/stove in the lake house living room to enjoy the snowfall and the fire. I envisioned kayaking in that light snow later that day. It was very serene and beautiful, and then the lights began to flicker. And then the power went out.
The house is well water, with an electric pump. We were without electricity (including electric heat and kitchen appliances) as well as water. And soon, we were not just without WiFi but also cellular. It was 20 degrees outside and I was so glad I turned on that "charming" fireplace before the power went out as it had an electric starter and otherwise wouldn't have worked.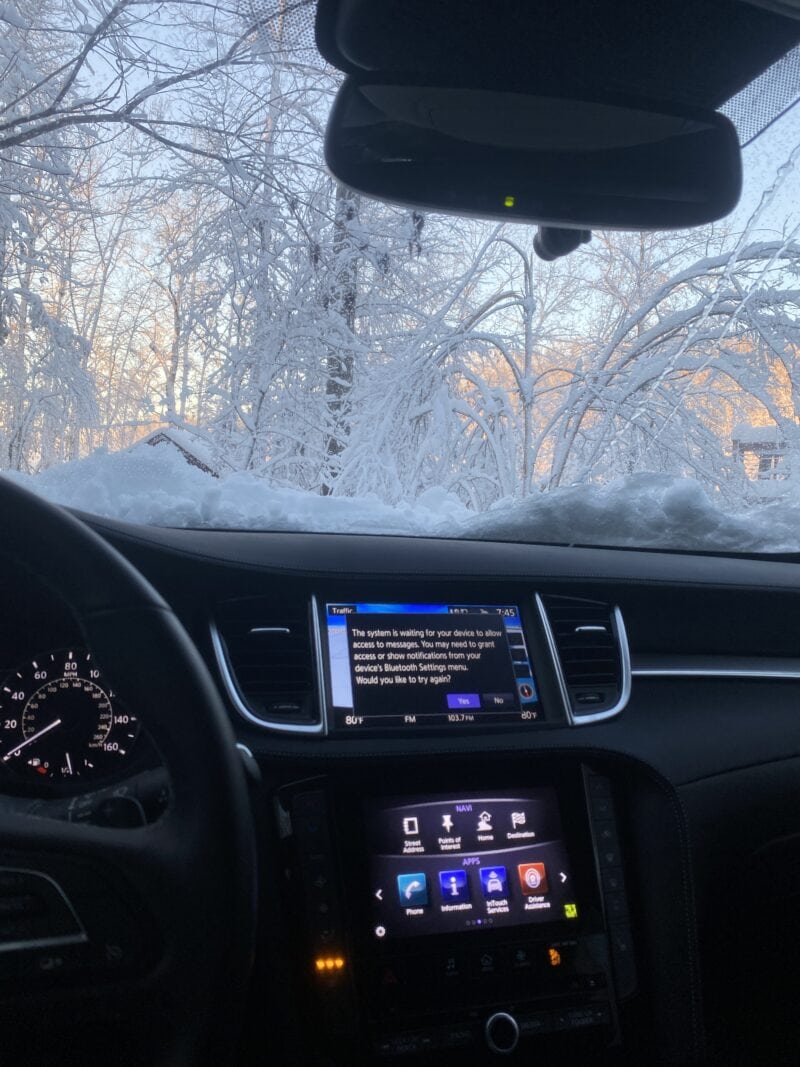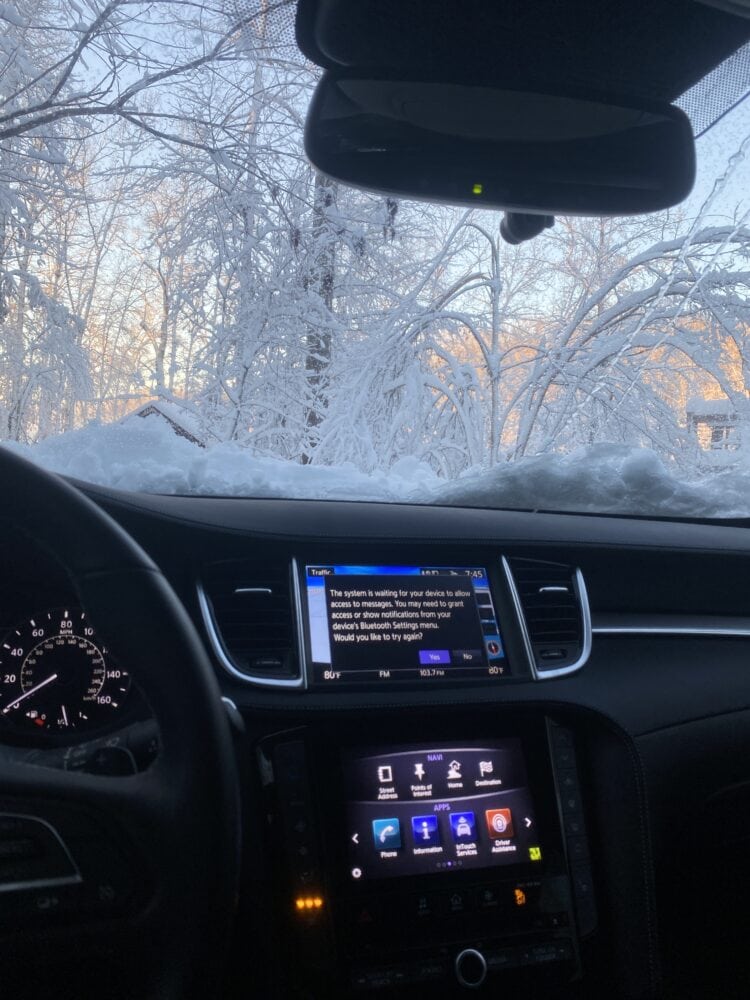 We considered leaving, but there was a major pileup on 95 in Fredericksburg, which was where we had to go through to get home. (Washington Post) The radio said side roads were extremely dangerous and there were power lines and trees downed everywhere. We stayed at the rental house until Wednesday.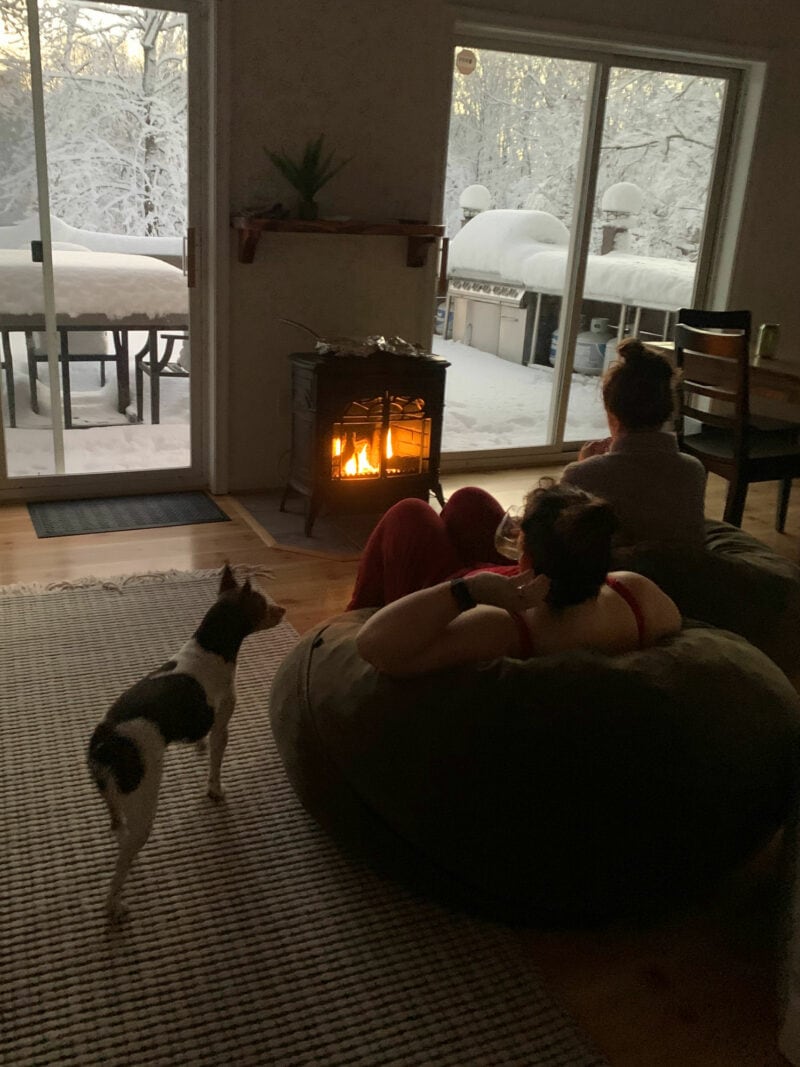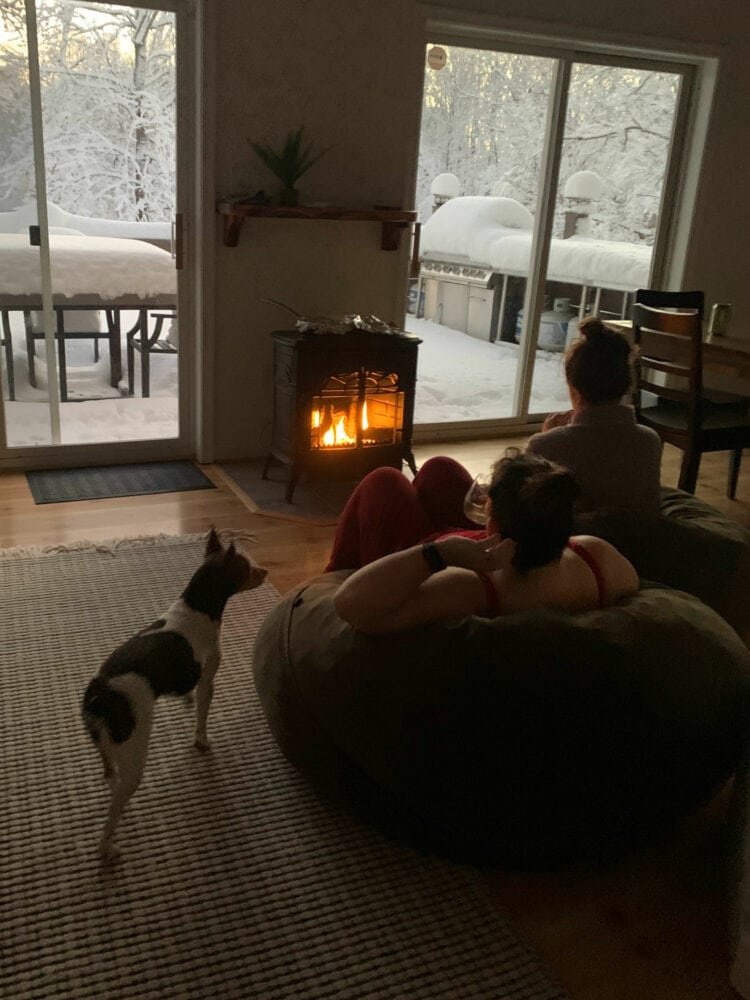 We cooked food on the outdoor propane grill and on top of the fireplace/stove. We took water from the hot tub to flush toilets. We rearranged where we were sleeping to ensure we stayed warm. We even went in the hot tub each day since it remained warm. We made the best of the situation, and with some careful scary driving out of the Lake Anna community (many roads were blocked with power lines on the ground), got to major roads and home safely.
Needless to say, work was not accomplished this week. I am writing this Thursday evening; I spent the day catching up on emails and life in general. Tomorrow I have a doctor's appointment and my daughter's birthday lunch in the city (that is if it doesn't get snowed out). Today is my daughter's actual birthday and tomorrow we are to visit relatives for a belated Christmas get-together if all goes well.
Prior to Christmas, I didn't create advanced content because I was burned out. And after the holidays and then this adventurous vacation, I still feel overwhelmed and it's affecting my writing and creativity. But I've found a blogging accountability partner, I have a new therapist, I'm taking time for creative non-work activities, and being gentle with myself.
The new year can be a time for fresh starts and feeling overwhelmed. You can feel like you NEED resolutions, you NEED a new year and new you. But really, right now, it's an accomplishment to be here. I'm taking that and running with it. I am here, and I want to be present too. No resolutions, no goals, no new me. Just being present, and going from there.
One perk of that shower-free no-power part of the vacation is I did paper journaling and I ended up writing down a lot of ideas. I look forward to implementing them, writing about those topics, creating that content. While January has had a slow start at Wardrobe Oxygen, it's not a sign of what the future holds beyond me accepting that life can't be controlled, we all need to focus on quality, not quantity for life as well as wardrobes, and Mother Nature doesn't give a damn about your schedule!
Weekend Reads
I don't need to become a new person in the New Year. (The Lily)
For plus-size women like me, dressing for joy is a radical act. (The Guardian)
How Jessica Simpson almost lost her name. (Bloomberg)
Once a janitor, now the Bar Mitzvah photography king of Montreal. (New York Times)
Modern America's most successful successionist movement. (The Atlantic)
My friend's life was ruined* by a Magnolia Network Home Makeover. *made worse for quite awhile (Home Culture)
Plan B and body weight. Should I double the dose? (The Vajenda)
The political life of Dr. Oz. (The Intelligencer)
The wild, wonderful world of estate sales. (New Yorker)
"I had been hating my body like it was a job for years and I wasn't happier, healthier, or thinner. I was just…tired." (Culture Study)
Your period could change in your 40s—here's how to manage the shift. (Vogue)
Her Instagram handle was 'Metaverse.' Last month, it vanished. (New York Times)
An Afghan girls soccer team rebelled to play the game they love. Now they're refugees. (NPR)
In 2030, you won't own any gadgets. (Gizmodo)
This trip to Lake Anna, we handled the power outage well with what we have. The one thing I wish we did pack was our solar gadget charger. This has been so handy for camping, festivals, and day trips. After this experience, we're keeping this in the car for just in case situations.
We've been together 23 years and never lived together. Here's why it works. (Today)
Women 32% more likely to die after operation by male surgeon, study reveals. (The Guardian)
Insecure: For the first time, every single costume was designed by a Black woman. (Vanity Fair)
Cindy Gallop Is not a relationship person and cannot WAIT to die alone. (YouTube)
See/Hear/Read
See:
I know I am not the only one who watched a heck of a lot more TV and movies over the holiday season! Some were good, some were bad, here are the ones that made an impact: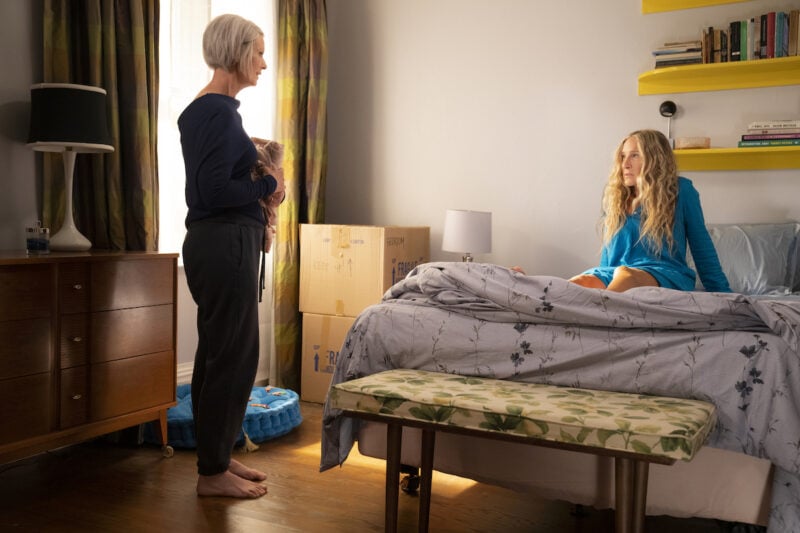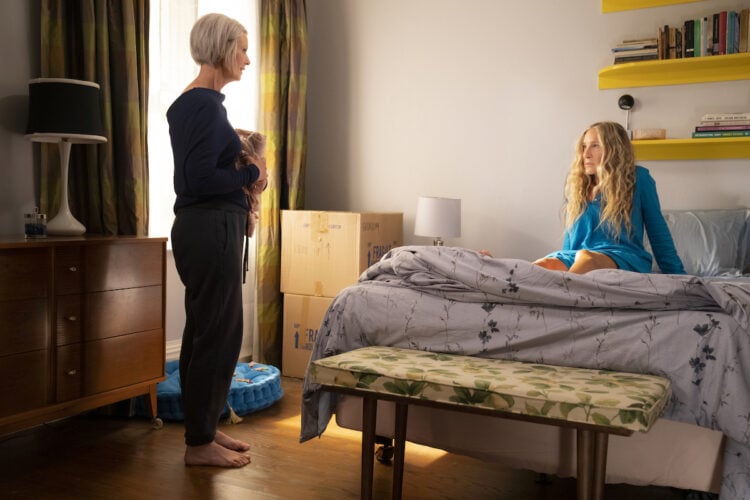 I dissed the fashion and the old people talk in the SATC reboot, And Just Like That but as I mentioned, I was in for the whole series. And the series began to redeem itself and remind me of why I loved the original by Episode 5. Still full of issues, but it finally tackled real issues by women of that age with humor, heart, and a helluva lot of cringe. I don't think you're missing anything if you don't start the series, but if you noped out after Episode 1, know it does improve.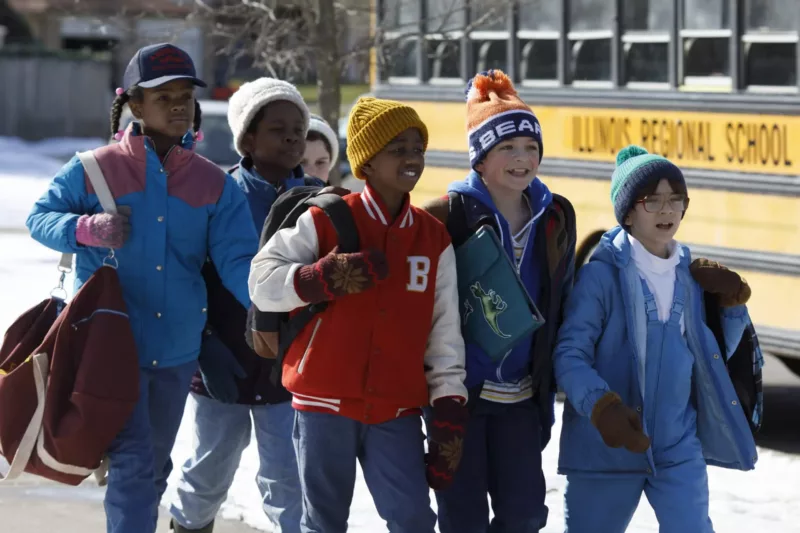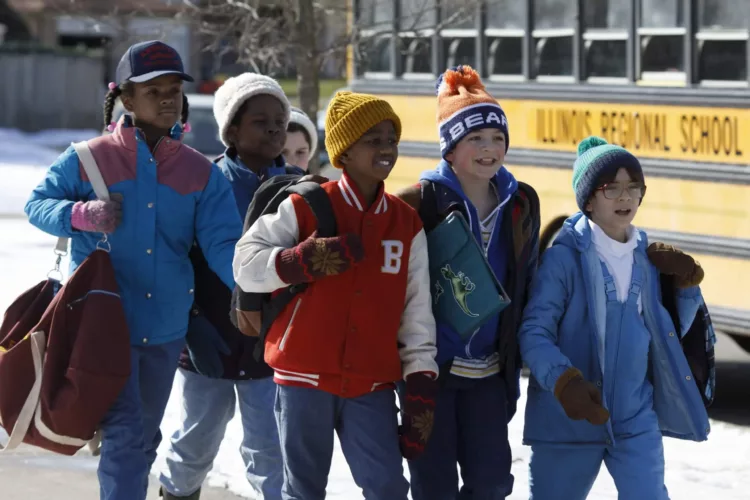 While 8-Bit Christmas has Christmas in the title, I don't think this is a film that needs to be reserved for the month of December. Available on Netflix, this film starring Neil Patrick Harris flashes back to the late '80s and if you were a kid during that time you're going to feel a lot of feels, laugh a lot of laughs, and enjoy the nostalgia enough to not get hung up on the inaccuracies. Very reminiscent of a Goonies/Christmas Story kind of film with a gang of kids who go through adventures together that feels like either how it was as a kid or how you remember it to be through decades-old dusty rose-colored glasses. I never owned a Nintendo, but I still loved this movie.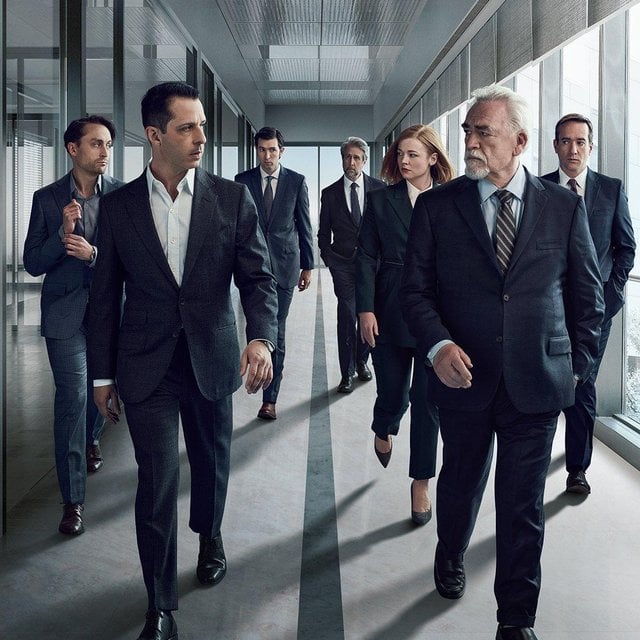 After hearing everyone and their mother rave about Succession, my husband and I decided to see what it was about. We started Thanksgiving weekend and finished the third season just this past weekend. This show confirms that I never wish to be wealthy, that a lot of money will turn any person evil, that the wealthy are the puppetmasters, and this country is a hot mess. But we just couldn't stop watching it, couldn't stop thinking about it, couldn't stop referencing it. If you haven't seen it, I recommend you don't. I never saw Game of Thrones and can still function in society; you can too without seeing Succession. Just read the news, you get the same info without finding yourself rooting for antiheroes that anger and disappoint you over and over again.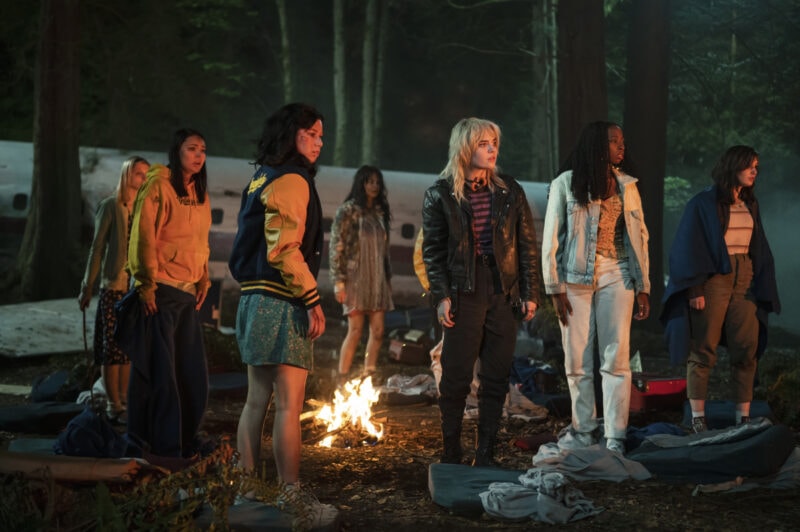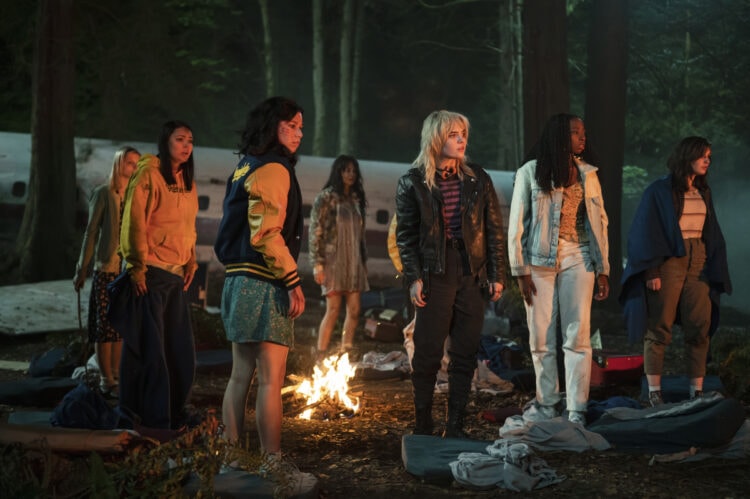 Needing a new series, we started Yellowjackets, which has its first episode on Hulu and Prime. We didn't realize that the show is actually on Showtime, which we didn't have. But we loved the first episode so much we got Showtime as a Christmas present for ourselves. We're I think five episodes in.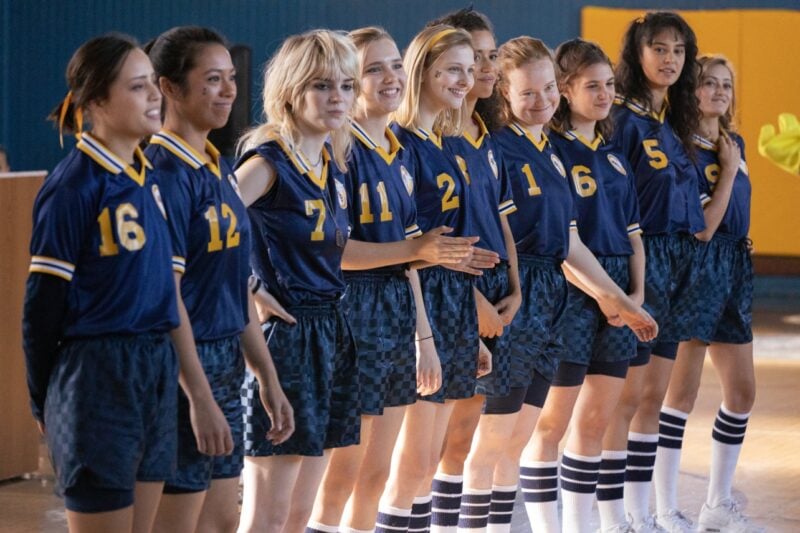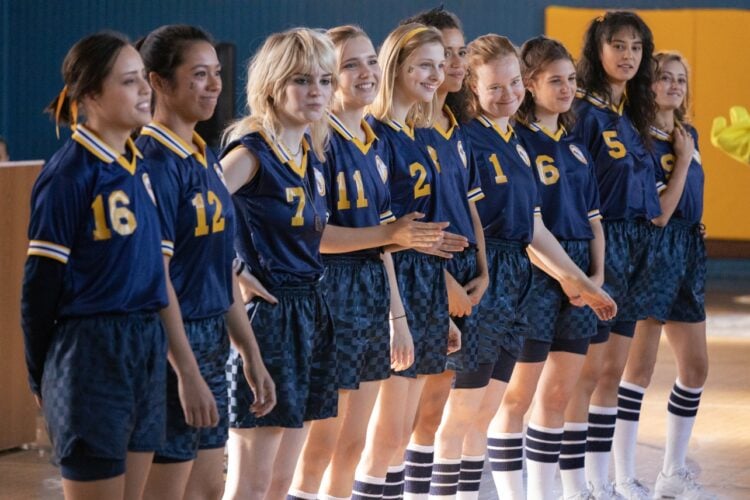 A high school soccer team is heading to Nationals on one of the players' dad's private plane and it crashes in the Canadian wilderness. Those who survive the crash are not saved for 19 months. The show toggles between the late '90s with moments prior to the crash and their attempts at survival and then to current day with a few of the individuals grown up.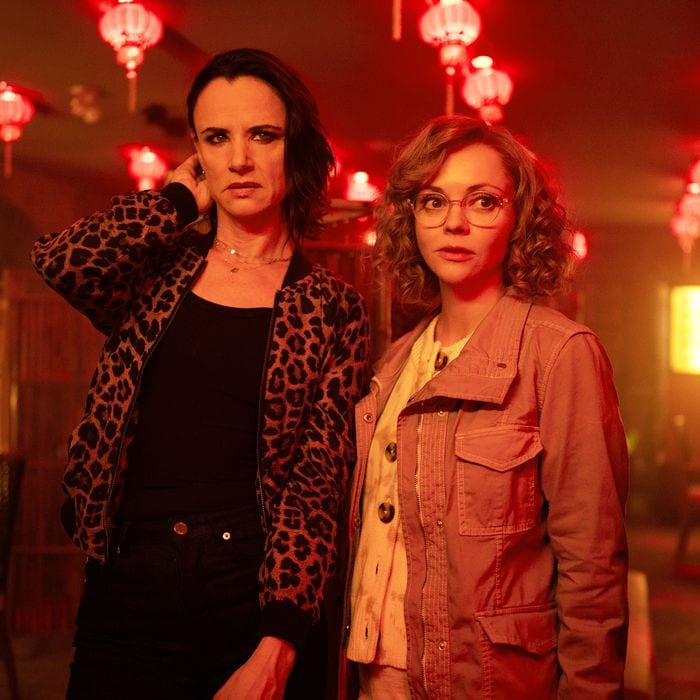 Yellowjackets is gruesome and creepy and funny and creative. It stars Juliette Lewis and Christina Ricci and Liv Hewsom who was Drew Barrymore's daughter in Santa Clarita Diet and Melanie Lynskey and many others that may look familiar or will be familiar once this show gets more press and traction. It's not a family show, but it's one we're really into and find gives us far more interesting discussions and thoughts than Succession.
Hear:
I used to be a podcast lover when I had a commute. Even my short commute each workday to and from the gym from 2018-pandemic gave me time to catch up on my favorites. But these days, I can't find many moments to listen to something longer than a couple of minutes. But the holiday season is a time for travel, for running errands, and gave me more time in my car to listen to podcasts.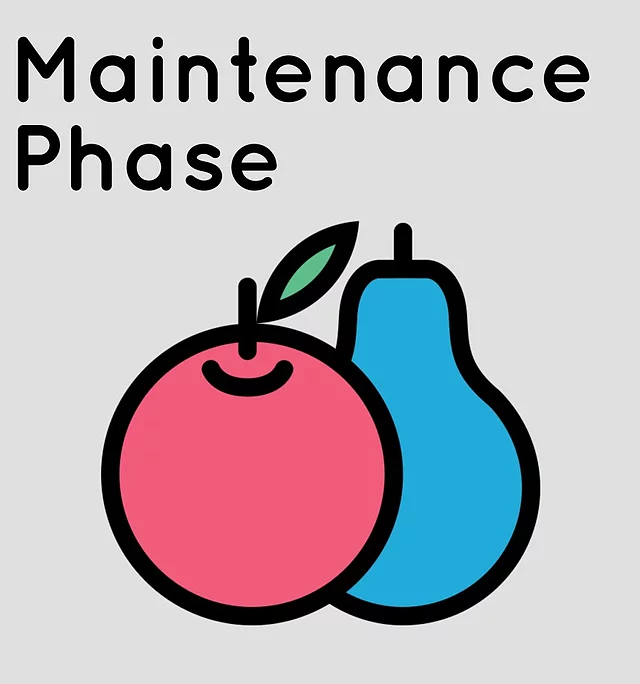 And I used that time to catch up on Maintenance Phase, a podcast that is entertaining but also hella informative. Hosted by Michael Hobbes (who you may recognize from the podcast You're Wrong About) and Aubrey Gordon (AKA Your Fat Friend), Maintenance Phase dives in and debunk the junk science behind health and wellness fads.
If that sounds appealing to you, I highly recommend starting with their episode about BMI. Being married to a person who loves his fitness and wellness podcasts, I really enjoyed their episode about the "Sleep Loss Epidemic" as my spouse had told me a few months earlier about a podcast interview he heard with the subject of this ep.
It's important to be educated about your health, but unfortunately much of the information we get from so-called experts, even our doctors, is based on faulty data and straight up lies. This podcast has pushed me to go beyond what a doctor or specialist recommends "for my health," especially if the first thing that comes out of their mouth is that I need to lose weight.
Read:
I got back into reading this December. I started going through my Kindle to finish any half-read books and read those I purchased and ever started. I finished The Midnight Library (kinda cliche and obvious but an enjoyable read that I could see the movie it will be turned into in my head as I flipped the pages. I wrote a review, I may publish it as a separate piece). And then the next book in my Kindle library was American Dirt.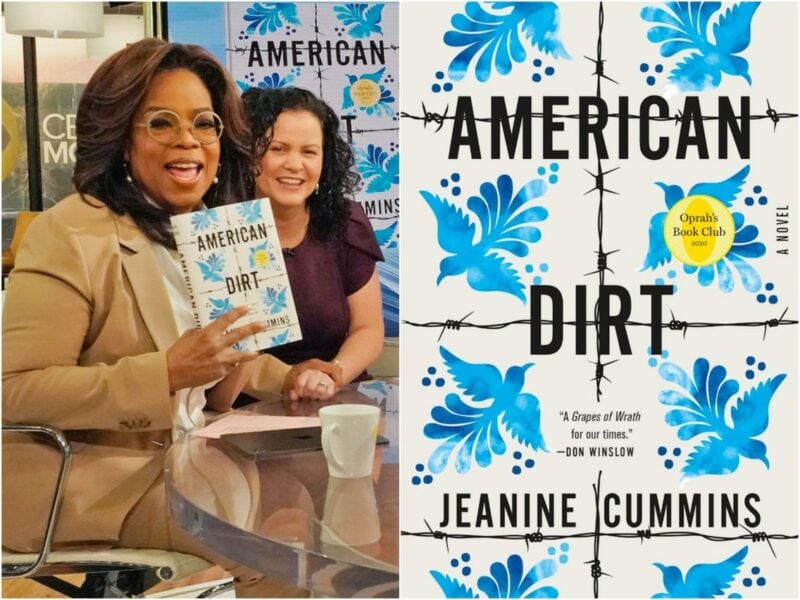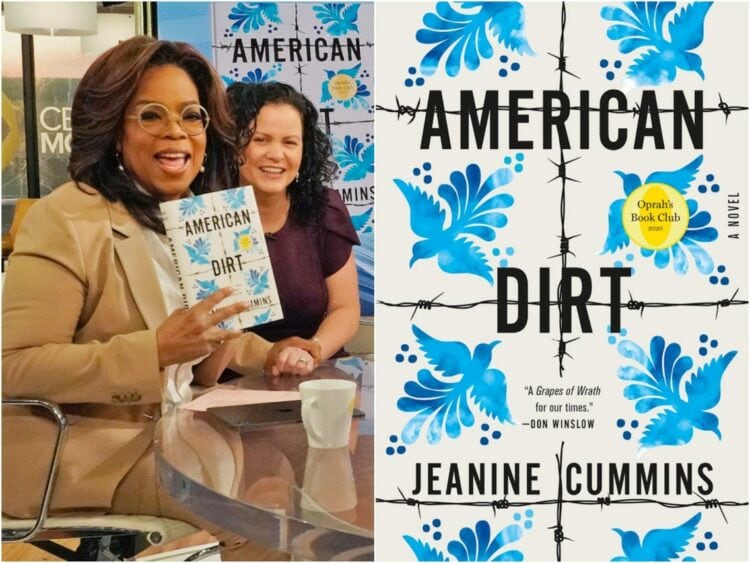 I remembered buying the book and later that same day having Twitter tell me it was a terrible book I shouldn't support so I didn't read it. But in December 2021, I couldn't remember the reason and decided to dig in. It is a riveting novel, and I shared I was reading it on Instagram Stories and had several folks tell me the book was influential and life-changing and even more tell me I am a horrible human being for even reading it and "promoting" it on my platform (I shared a photo of my Kindle and how I clicked a link in the story which made me lose my place in the novel).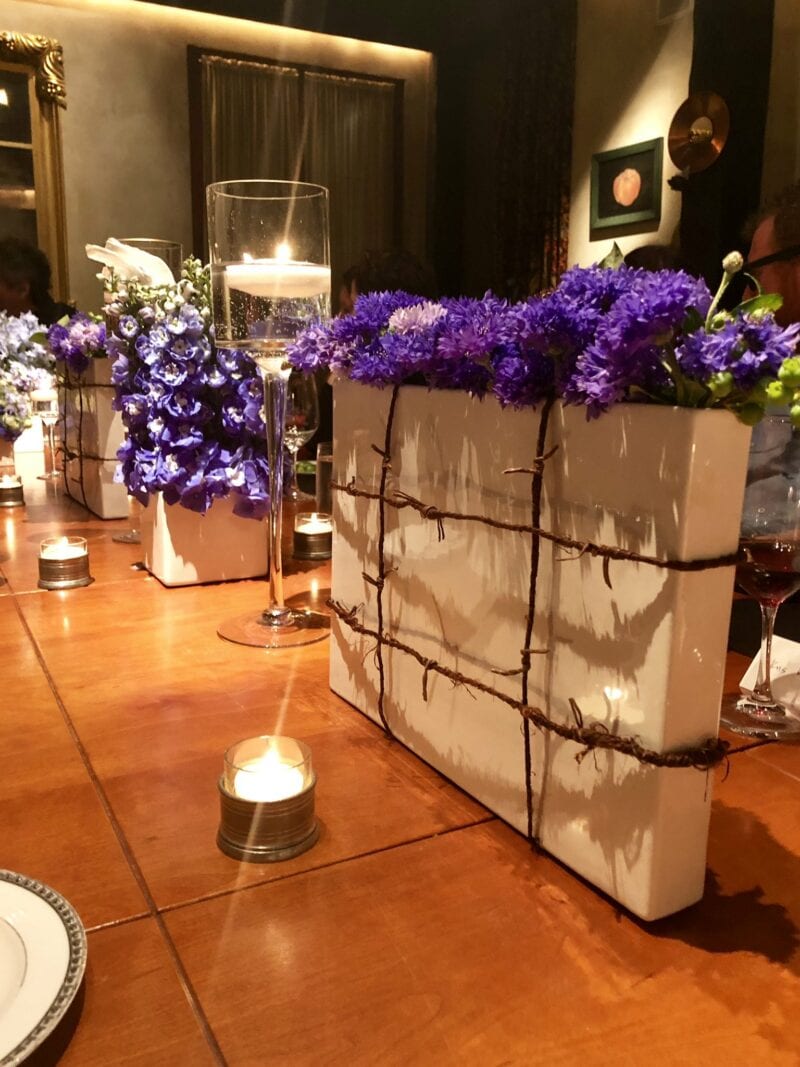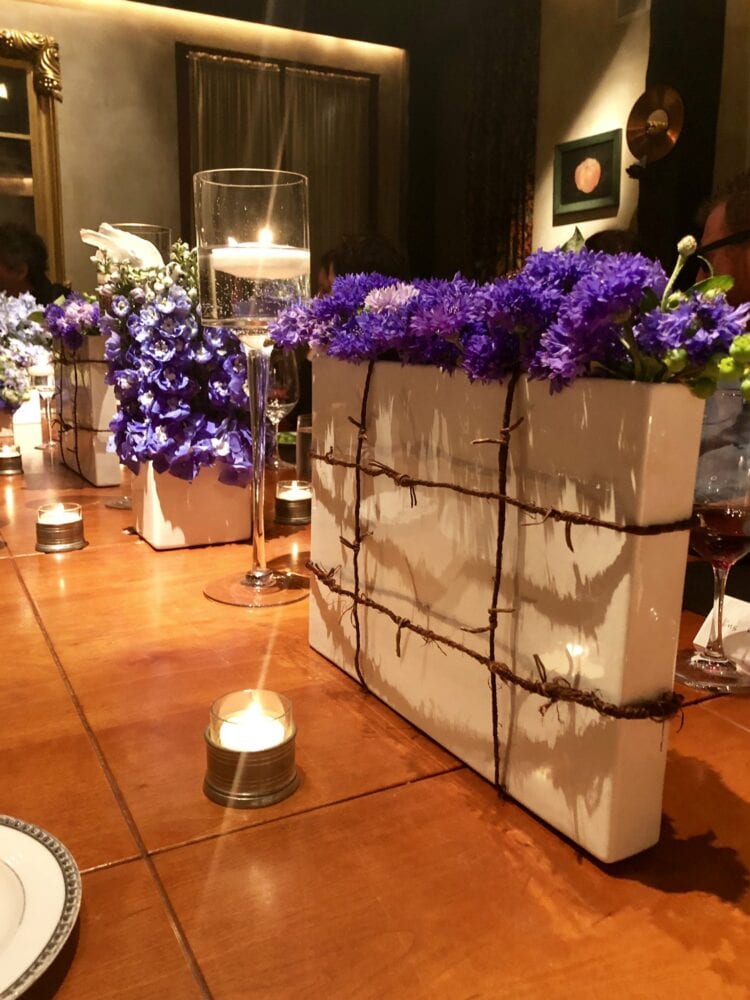 I am grateful to those who didn't shame me for my book choice, but sent me articles to explain why American Dirt is a problematic novel. It reminded me of why I never read it, but I chose to finish the book anyway so I could be better informed about the controversy. If you read the book, or if you have no idea what I am talking about, here are some really good articles to check out to understand:
There are many more articles, but these give a good idea of the situation "from both sides" and can help you understand why this book may be entertaining, riveting, but incredibly problematic.
For Your Entertainment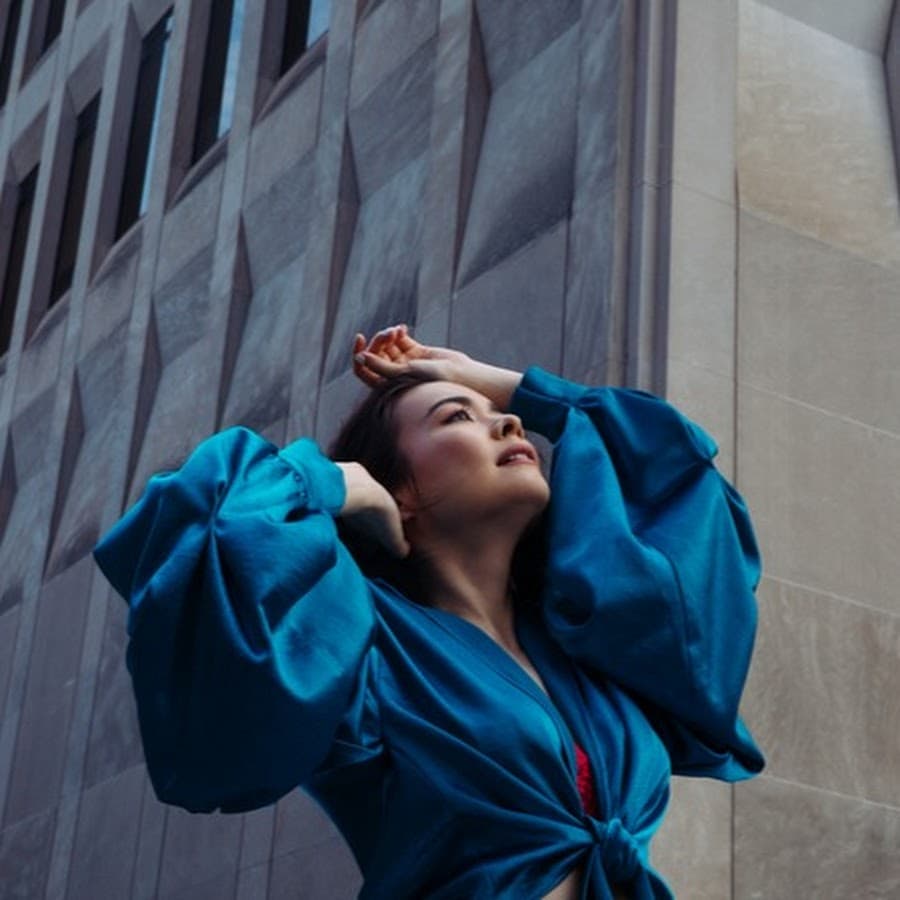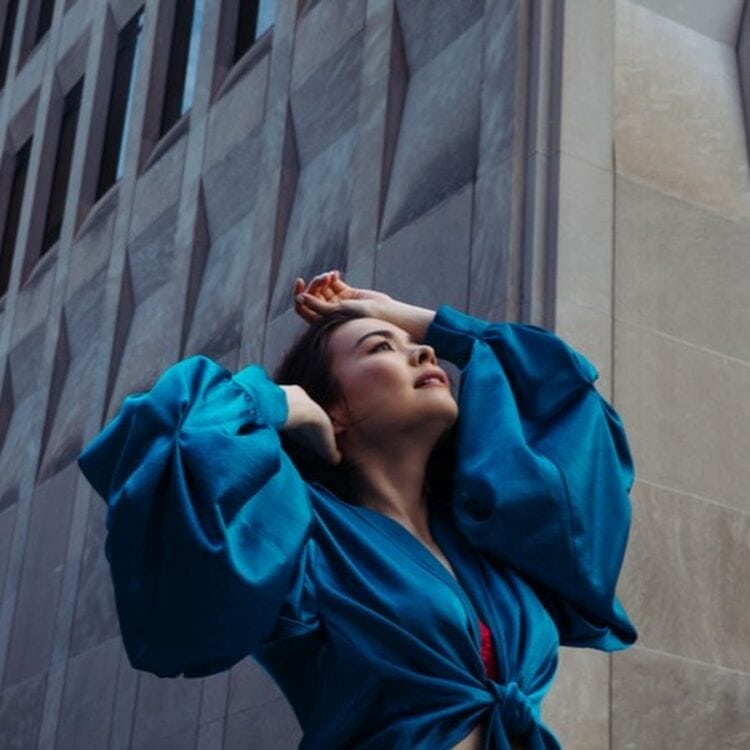 This video is thanks to my daughter, who turned 13 years old today and was the only one in our family who had any music downloaded on Spotify for us to listen to on vacation when the power was out. She is a big fan of Mitski, a Japanese-American singer-songwriter who has her sixth album coming out this spring. I had heard Mitski before and liked her, but listening to her music by the light of the fireplace with no other distractions gave me the space to truly listen, appreciate, and understand why my daughter is such a big fan. Enjoy.