This article may contain affiliate links; if you click on a shopping link and make a purchase I may receive a commission. As an Amazon Associate, I earn from qualifying purchases. 
Weekend Reads
Why isn't Brittney Griner the biggest sports story in the country? (Intellegencer)
Cookbook author and activist hopes #cookforukraine will bring attention to the pain of war. (Washington Post)
Tennessee requires domestic violence training for cosmetologists. This hairdresser made it happen. (Washington Post)
Have we been thinking about burnout all wrong? (Bustle)
Entenmann's, of blessed memory. (Religion News Service)
Endurance: Shackleton's lost ship is found in Antarctic. (BBC)
The five-day workweek is dying and the implications for work and cities are going to be fascinating. (The Atlantic)
My miscarriage in photos. (The Cut)
It's an honor just to be Asian: Sandra Oh on systemic racism in Hollywood. (Literary Hub)
Smithsonian to give back its collection of Benin bronzes. (Washington Post)
Grits maker Geechie Boy Mill changes its name amid backlash. (ABC News)
Mental health problems affect three-quarters of dogs, according to a survey – and owners need to learn to spot the signs. (iNews)
This article I wrote brought up a lot of discussion in the comments and on social about how many have limited accessory collections. If you're looking for a budget-friendly yet versatile bag that can go from dressed up handbag to functional crossbody, may I suggest this highly-rated one that comes in fabulous colors?
I'm not cutting out toxic people this year, here's why. (The Good Trade)
'Fascist fitness': how the far right is recruiting with online gym groups. (The Guardian)
Who should be allowed to transition? (New York Times)
The age of houseplants. (Culture Study)
The 'Girl Boss' era looked different for Black women. (Glamour)
Of course we're living in a simulation. The only people who absolutely disagree are, well, scientists. They need to get over themselves and join the fun. (Wired)
The Medieval influencer who convinced the world to drink tea—not eat it. (Gastro Obscura)
Worrying about my parents' safety is a permanent state. (The Cut)
ICYMI, Will giant poisonous spiders invade D.C.? We asked an entomologist. (WAMU)
And in news my daughter got off TikTok and I researched its validity… Japan's 'killing stone' splits in two, releasing superstitions amid the sulphur springs. (The Guardian)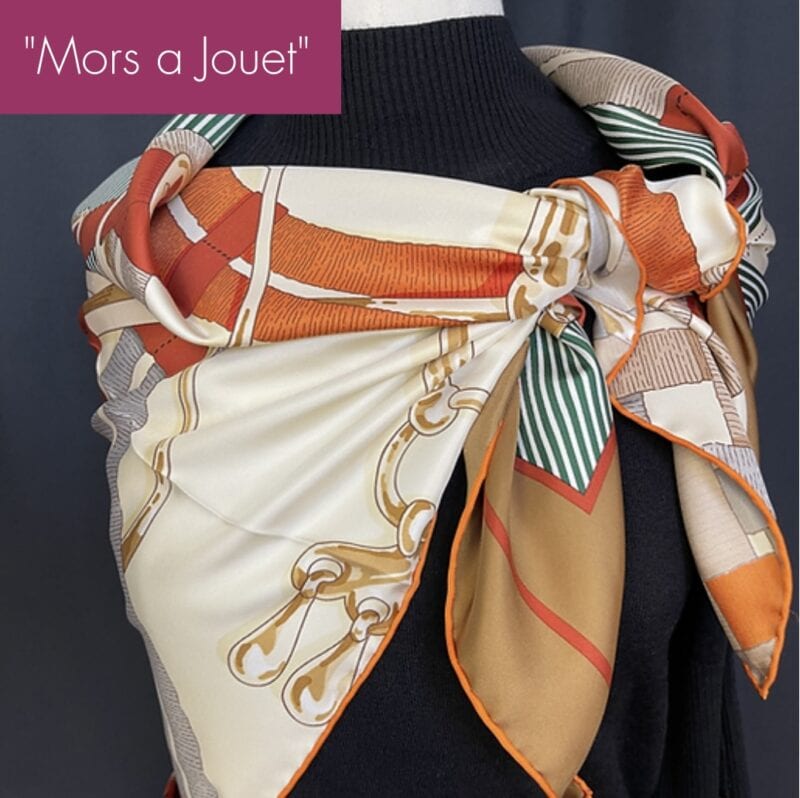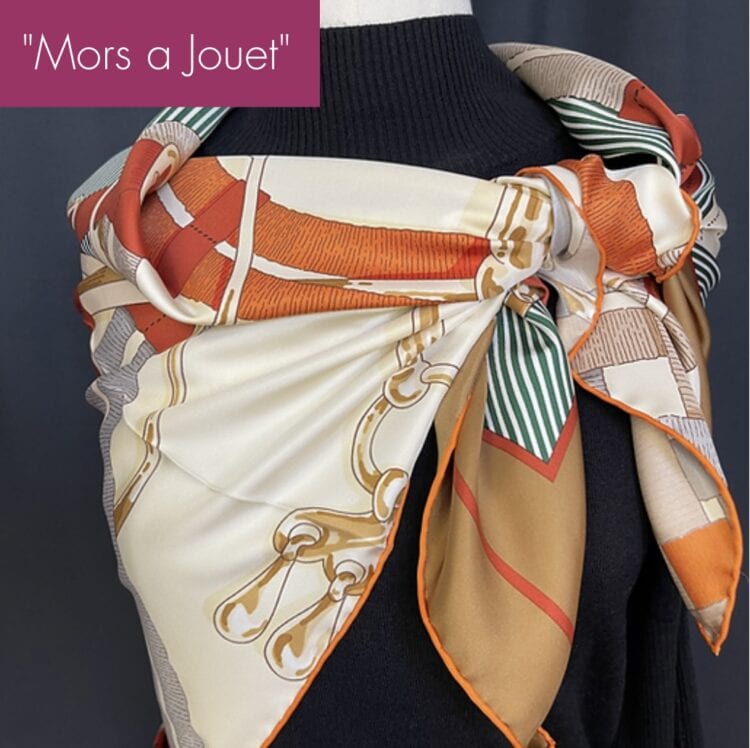 Would you love to own an Hermès scarf? Enter to win and support a great organization at the same time! In honor of Women's History Month, through the month of March donate $10 or more to Uncommon Threads and enter to win the gorgeous new "Mors a Jouet" Hermès scarf valued at $445 seen in the photo above.
Your $10 donation will also be enough to provide clients of Uncommon Threads wardrobe staples like a new bra, underwear, or two pairs of leggings. Uncommon Threads is a nonprofit based in Lawrence, MA that empowers low-income women by using wardrobe styling and personal development coaching as tools for building self-esteem and self-worth. Through a unique outside-in, inside-out approach, Uncommon Threads goes beyond clothing as a basic need to help women own their power and see themselves through a positive lens. Click here to learn more about Uncommon Threads and to make a donation!
Hear/See/Read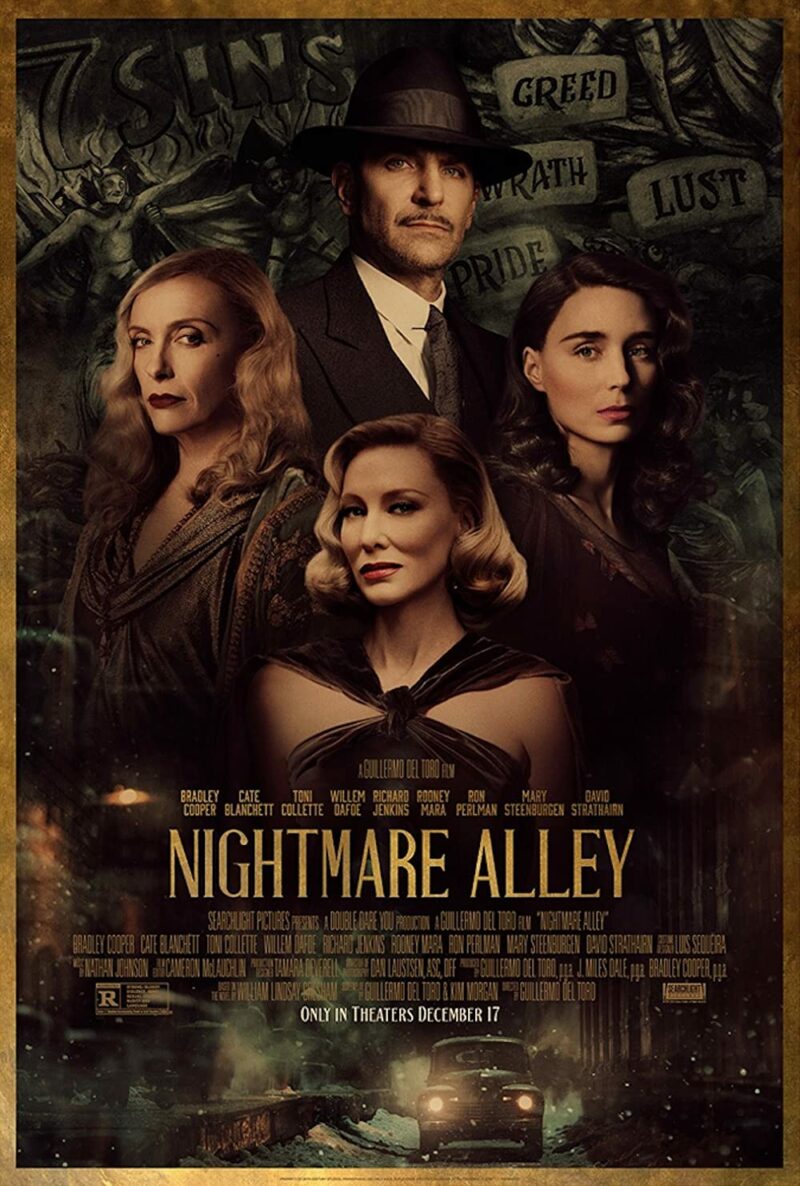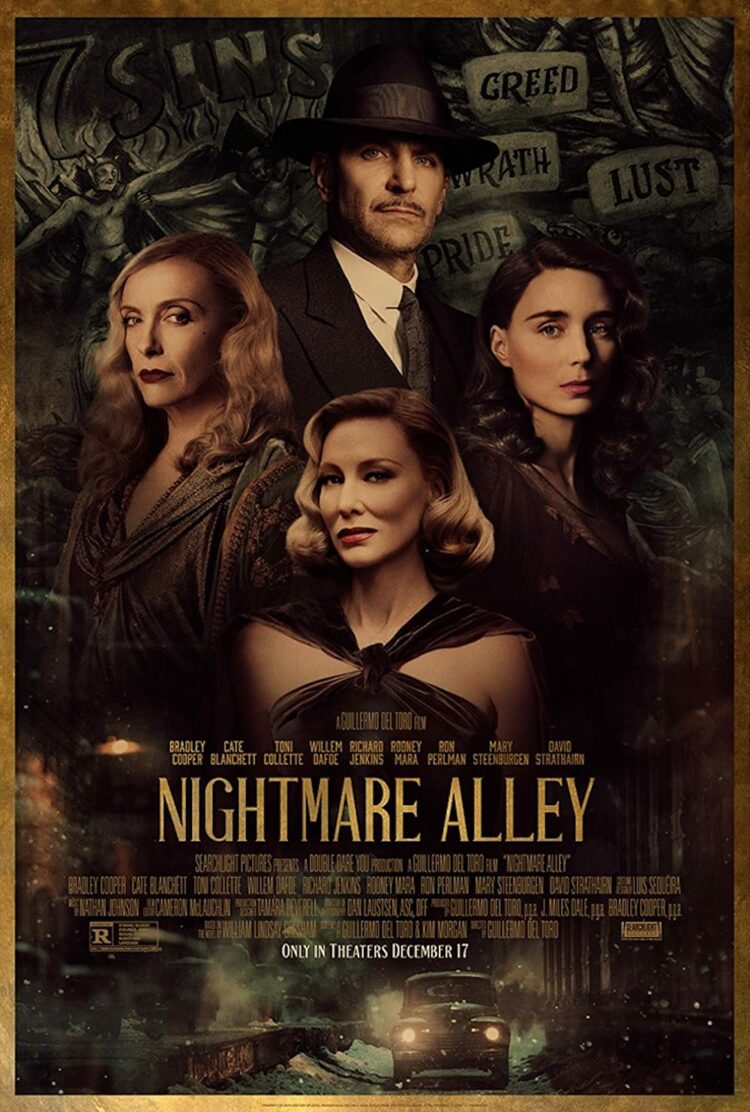 Wednesday I took a mental health day and watched a mid-day movie. I Googled, "What to watch today" and Google told me to watch Nightmare Alley. Well, Google suggested a few different movies but I had either seen them or they were only in theaters. And Nightmare Alley had Cate Blanchett so I couldn't resist. And I am so glad I didn't.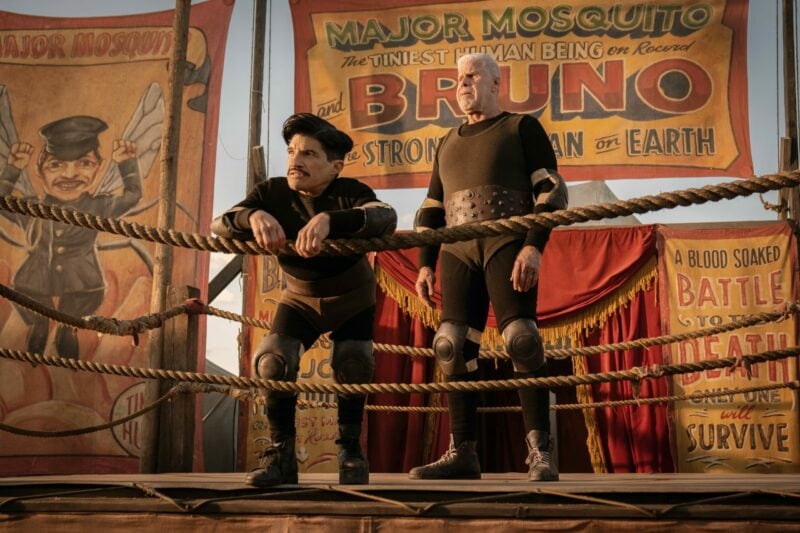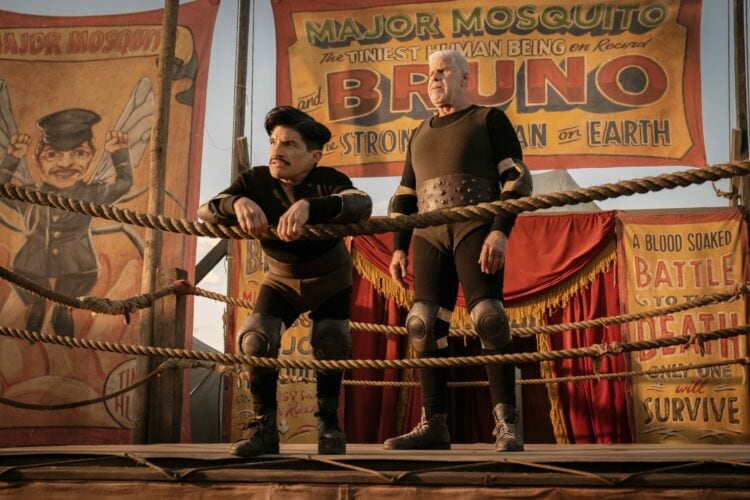 Available on Hulu and HBO Max, Nightmare Alley was made in 2021 and stars Bradley Cooper, Rooney Mara, Toni Colette, Willem Dafoe, Cate Blanchett, and many more famous faces. Directed by Guillermo del Toro, it's an adaptation of a 1946 novel of the same name that I will never read because it will give me nightmares until the end of my days (it was also a 1947 film I have not seen). But this movie… it was dark and terrible and incredibly beautiful and genius. It is one you could watch more than once to capture all you may have missed the first go round.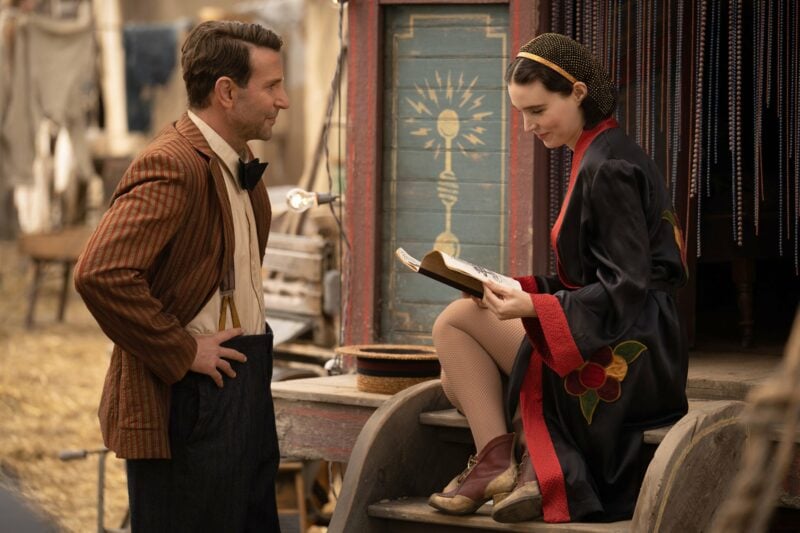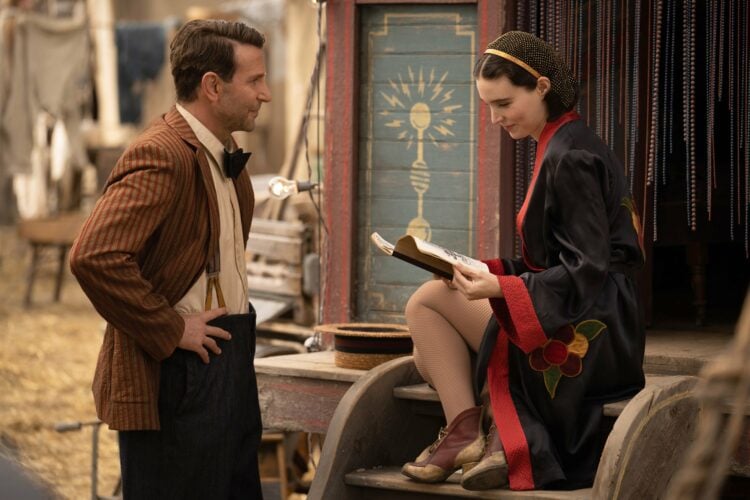 Bradley Cooper, who never really impressed me until this film, plays a carney. You think you know his backstory, and then a flash makes you question what you thought, and then you will again realize you thought wrong about this man. Anyway, he joins a circus, befriends a clairvoyant and her partner, learns the ropes, starts his own show, and makes some seriously bad decisions along the way.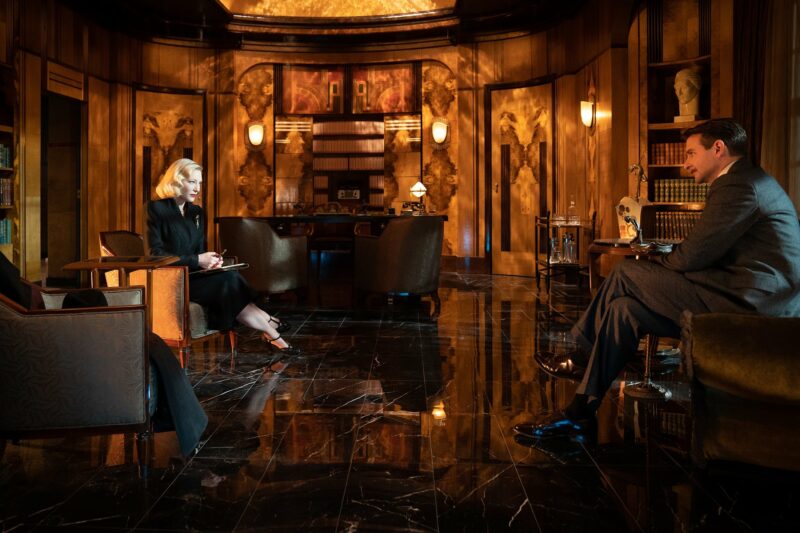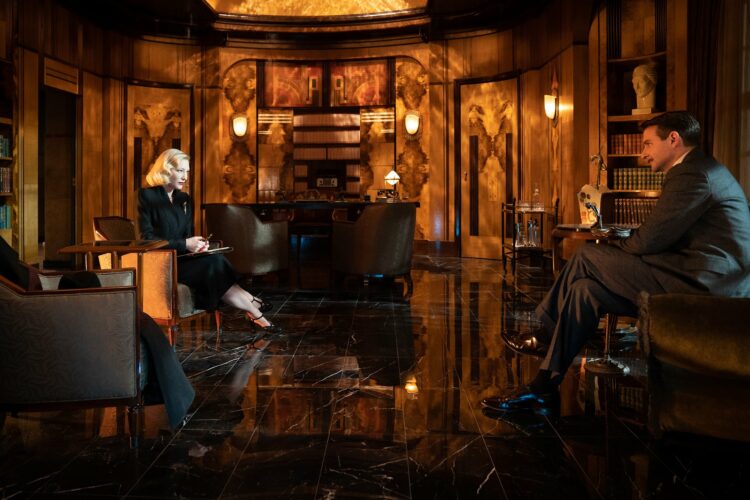 There is so much foreshadowing, so many amazing uses of editing and cinematography to tell a story, to evoke a feeling, to feel way more than what is on the screen. It's hypnotic, dramatic, incredibly beautiful and horrifying and majestic and I know I am super vague but this movie… I went in knowing nothing but what I am sharing here and I am glad because I had no preconceived notions, no idea where the story would go or how it would end and I think it really added to the experience.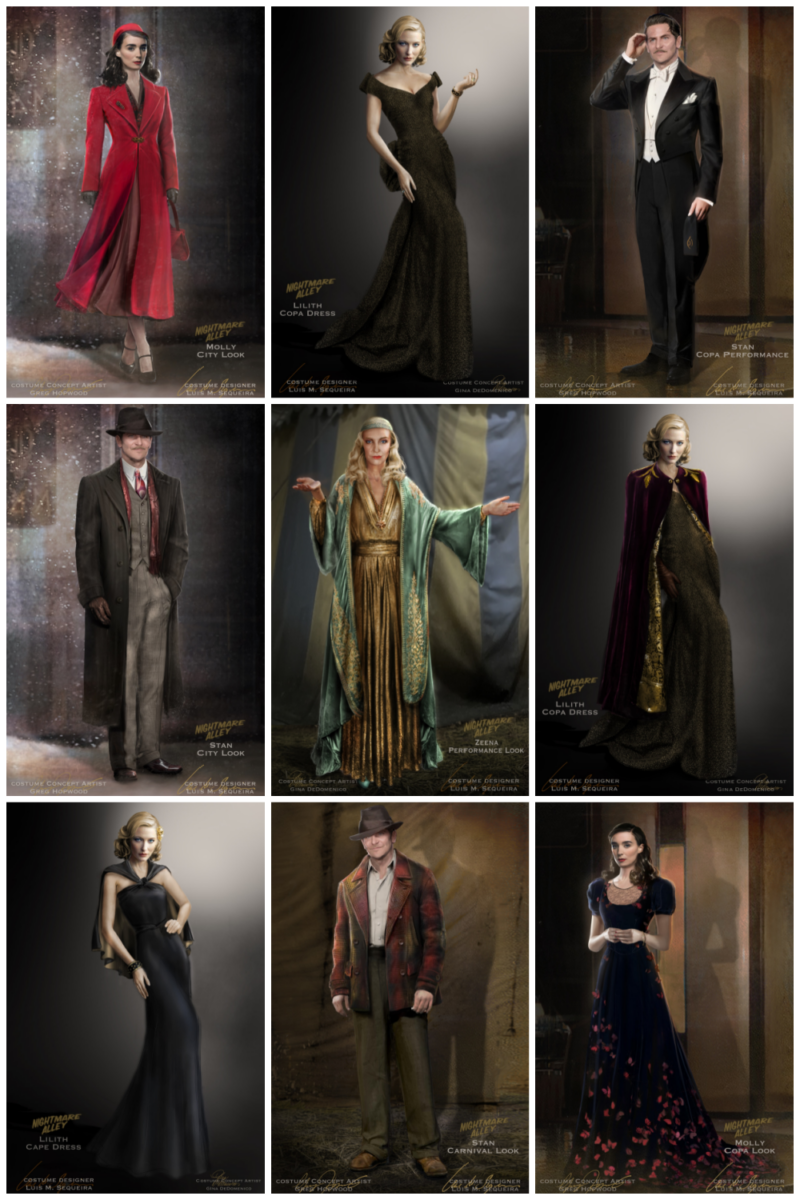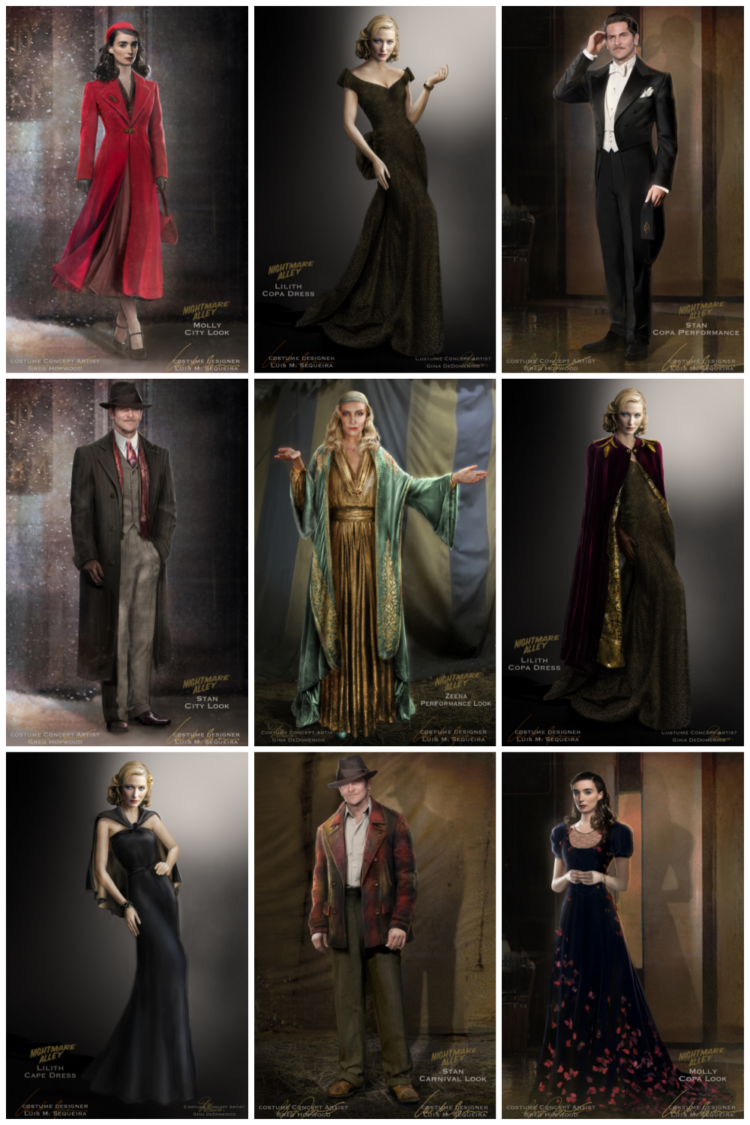 In Film Noir style, this movie is gorgeous. Amazing use of lighting and shadow and color, the Art Deco interiors and furniture are fantastic (Blanchett's office is phenomenal). The costumes are fabulous (this piece from Vogue delves into the costumes seen above). This is a gorgeous film, even during the grotesque moments.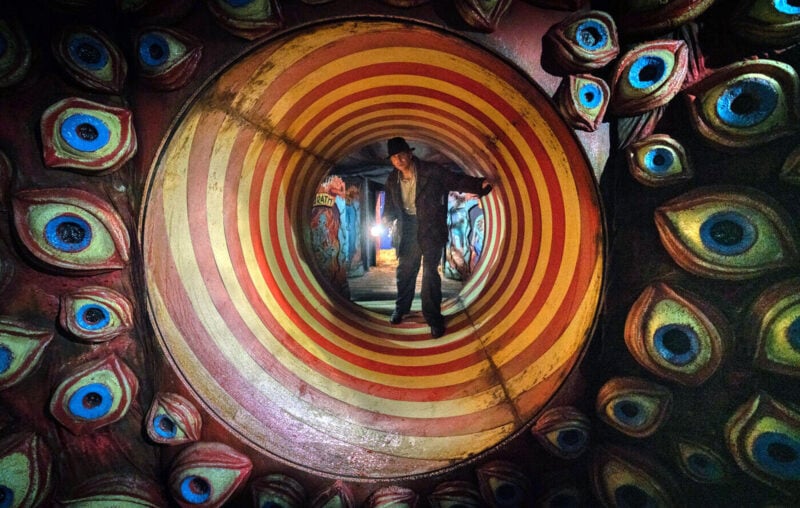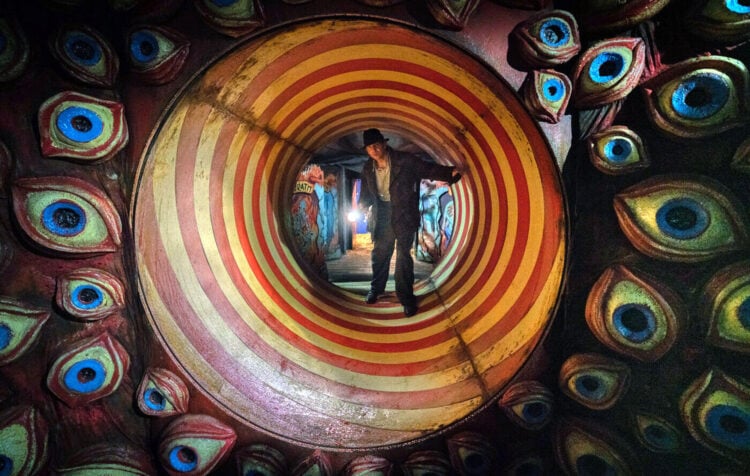 Please note, Nightmare Alley has very graphic, dark, and violent moments. They are artistically done and sort of needed to show how horrible we humans can be and how far we can fall, but I found them more difficult to watch than your typical violent TV series like Vikings. I'm glad I watched it on a chill day and not one when I was feeling low.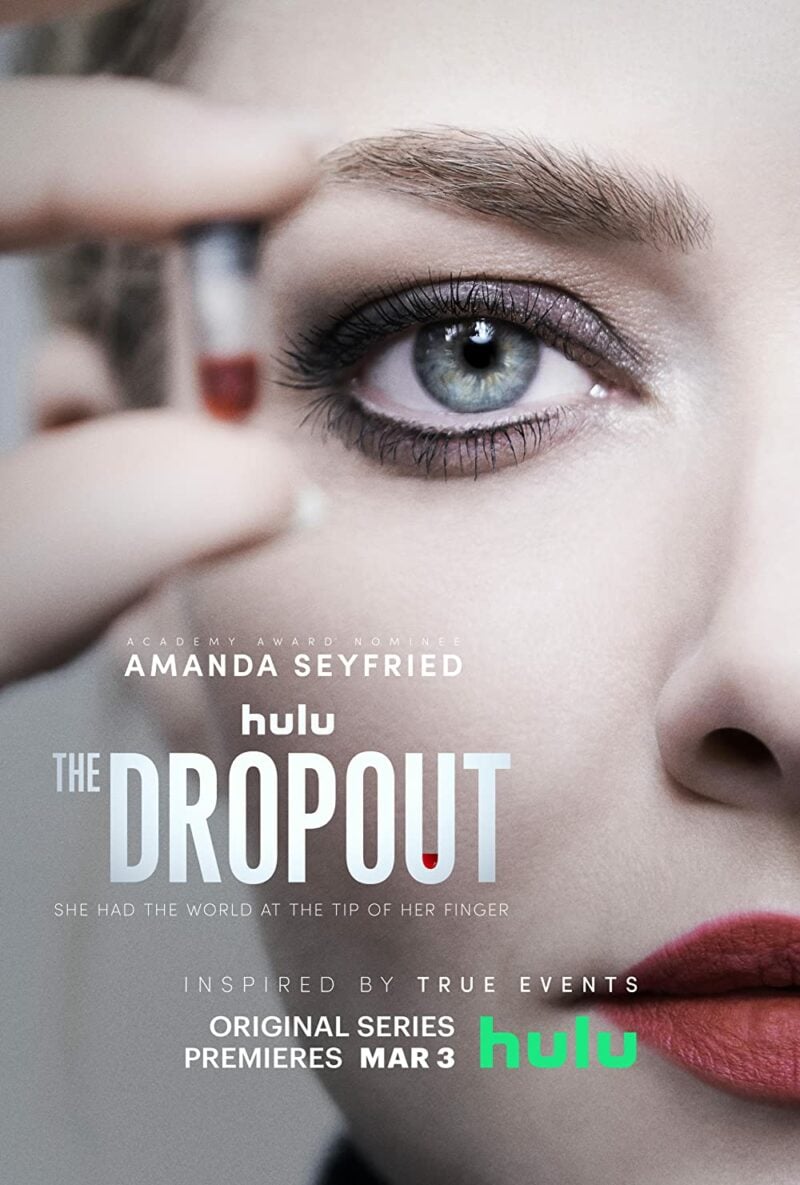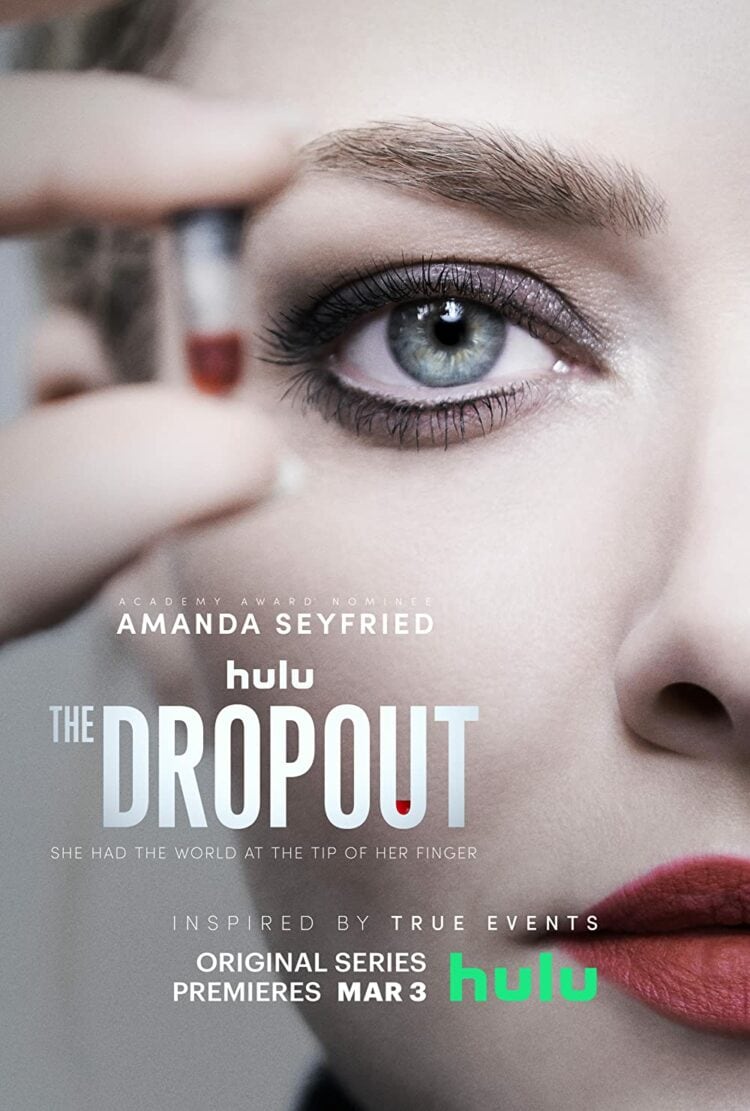 Another thing I watched that went into the darker side of humanity was the first three episodes of The Dropout, a series on Elizabeth Holmes. I knew the story of Holmes, remember her being lauded as the next big thing and then all the press of her downfall. It was interesting watching it with my husband who didn't really know anything about her or Theranos.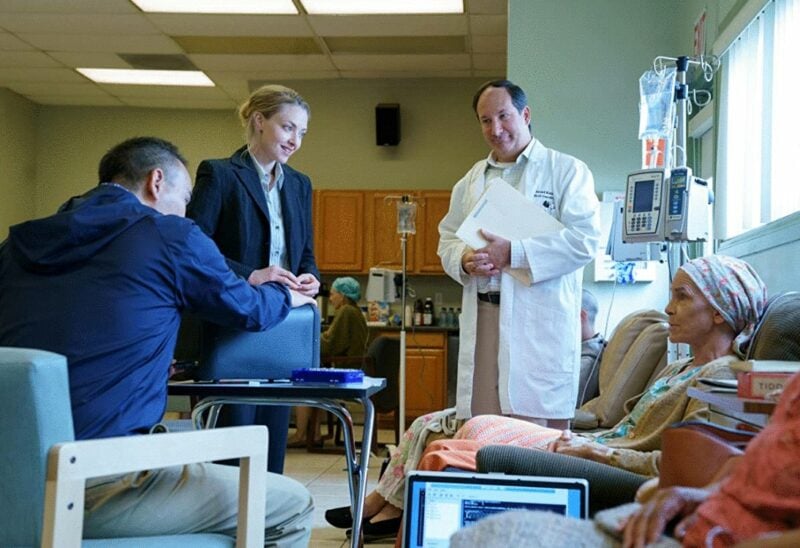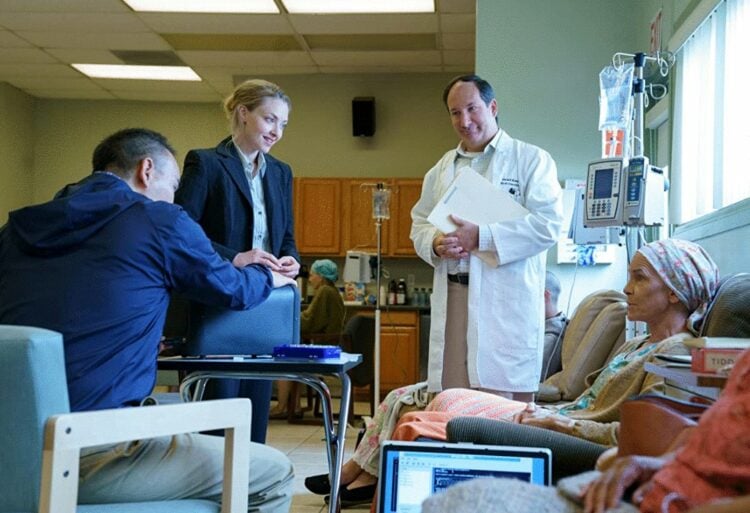 The Dropout is on Hulu and stars Amanda Seyfried as Elizabeth Holmes, a woman who had aspirations to invent something that would change the world and make her a billionaire. Extremely driven, she dropped out of Stanford to start Theranos, a company that was creating a product that could do at-home blood tests with a finger prick. Brilliant idea, but spoiler alert, it didn't work.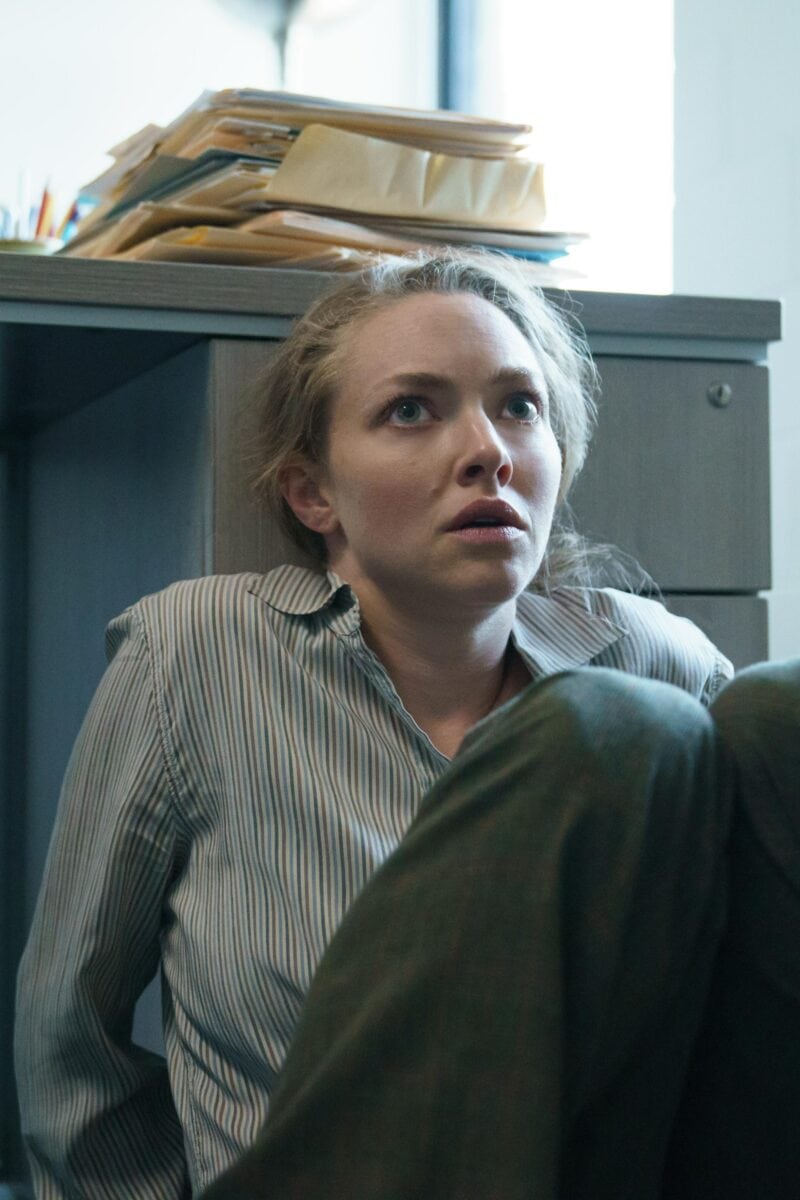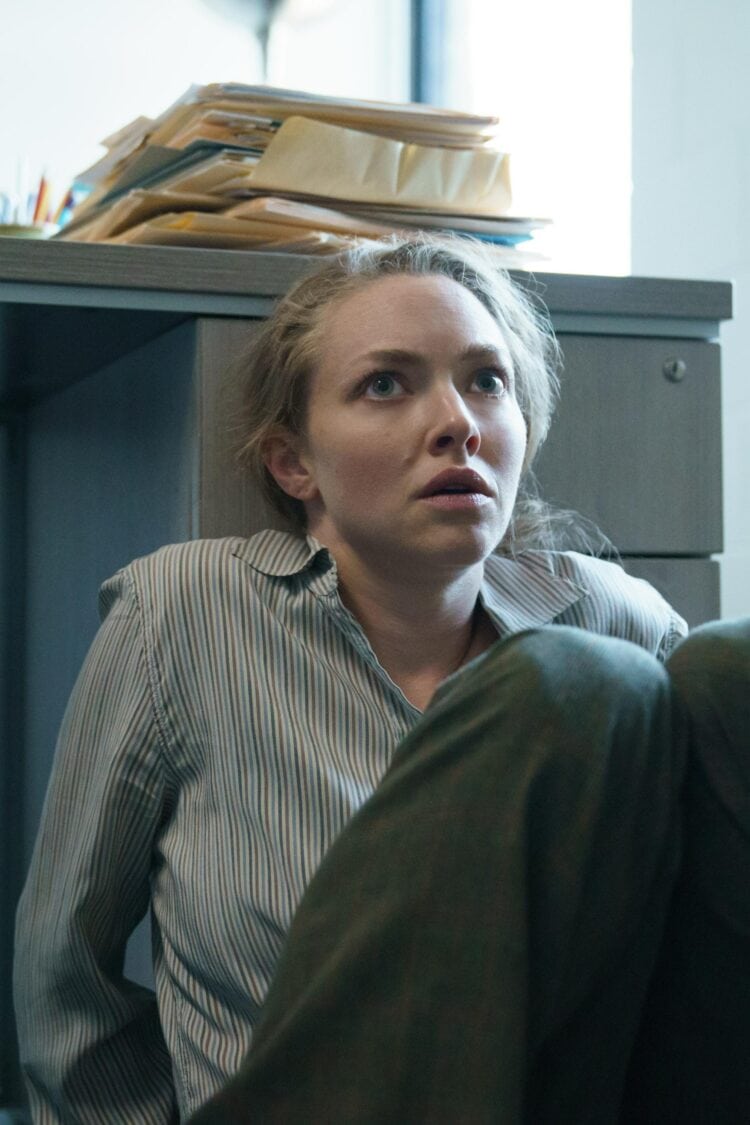 The series humanizes Holmes, who always seemed very robotic and unstable to me, even at the height of her fame. But it shows how power, fame, and inexperience destroyed her and the lives and fortunes of many others who believed in her. And it shows how utterly horrifying of a person she was, even if she may not have realized it. Seyfried (who many recognize from Mean Girls) I thought was fantastic. She made Holmes vulnerable, unstable, and terrifying. she conveyed SO MUCH just with her eyes.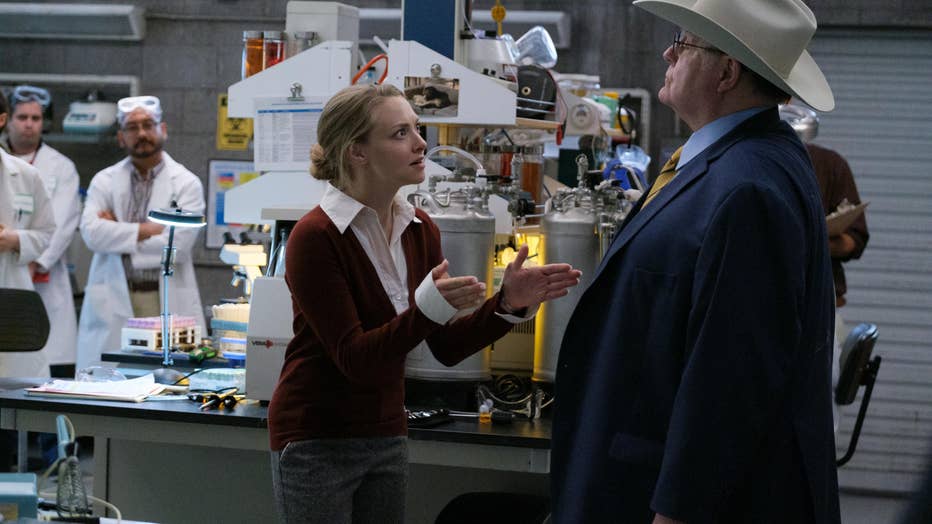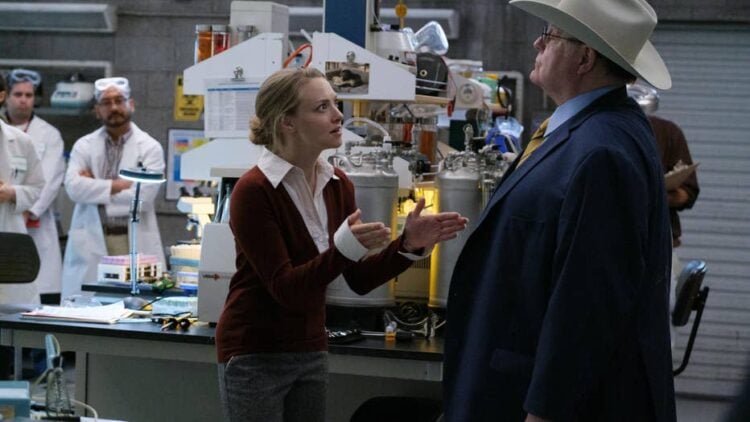 I feel the cadence of this series is great, and it's very easy to binge the first three episodes in one weekend or even one sitting. The cast is stellar (Naveen Andrews, William H. Macy, Utkarsh Ambudkar, Stephen Fry to start). Even if you're unfamiliar with the story, you will be rivited (my husband was). But if you don't know the story, you will be really frustrated by the end of the third episode (since writing this, a fourth episode has dropped with four more to land by April 7th).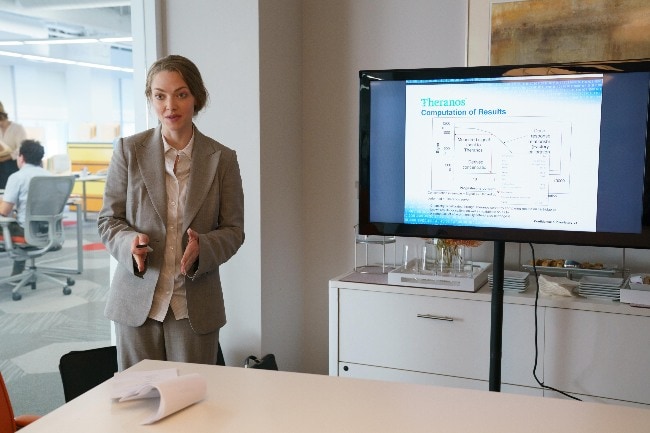 Essentially, the third episode of The Dropout ends when Holmes becomes the turtleneck and red lipstick character we all associate with her name and you're going to want to know what happened between that moment and the interspersed clips from a 2017 court testimony.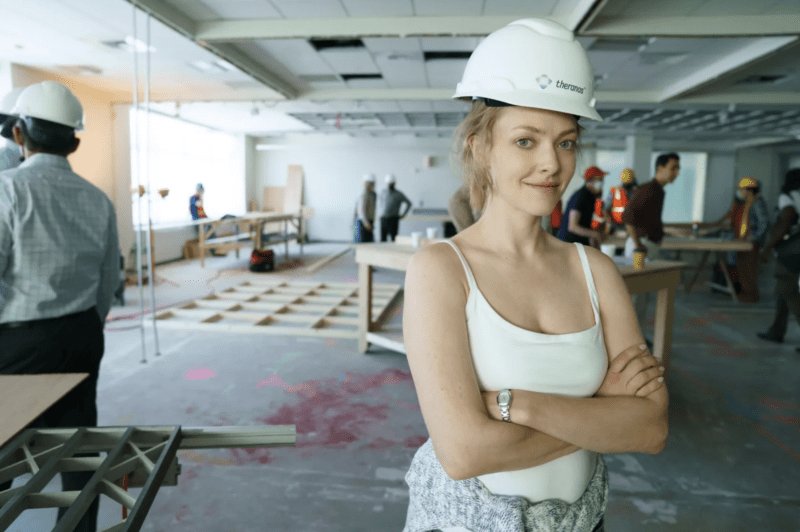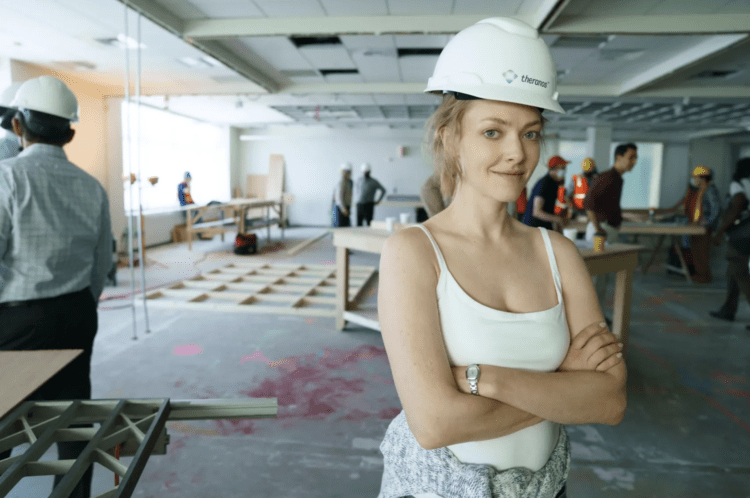 As someone who followed the Anna Delvey story and started watching Inventing Anna on Netflix and just couldn't even finish the first episode, I think The Dropout is far more engaging. They are often compared, but they're drastically different stories and shows. Do know that fourth epioside will surely be watched by us this weekend!
For Your Entertainment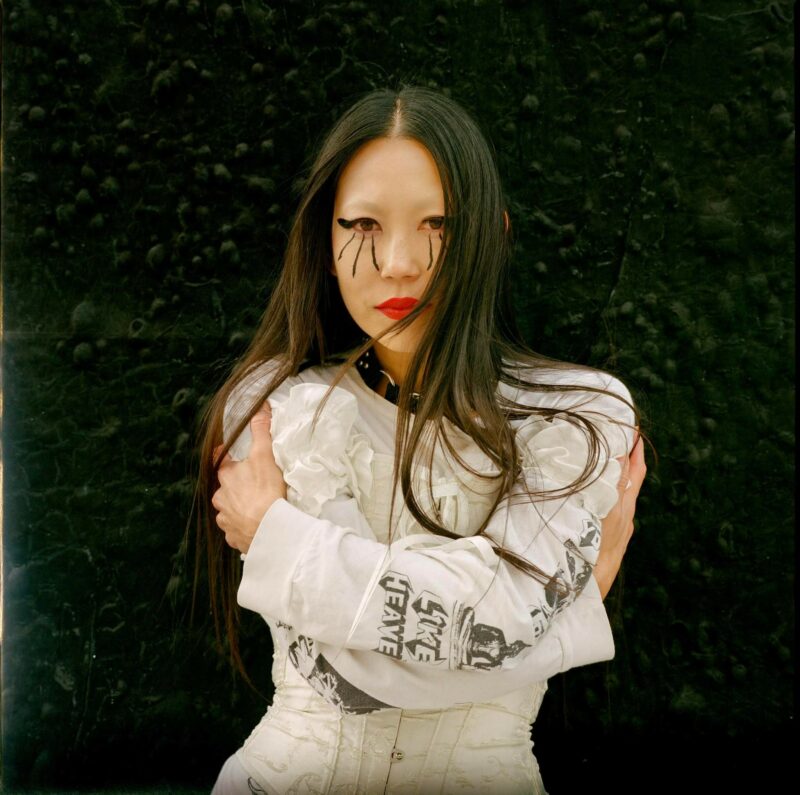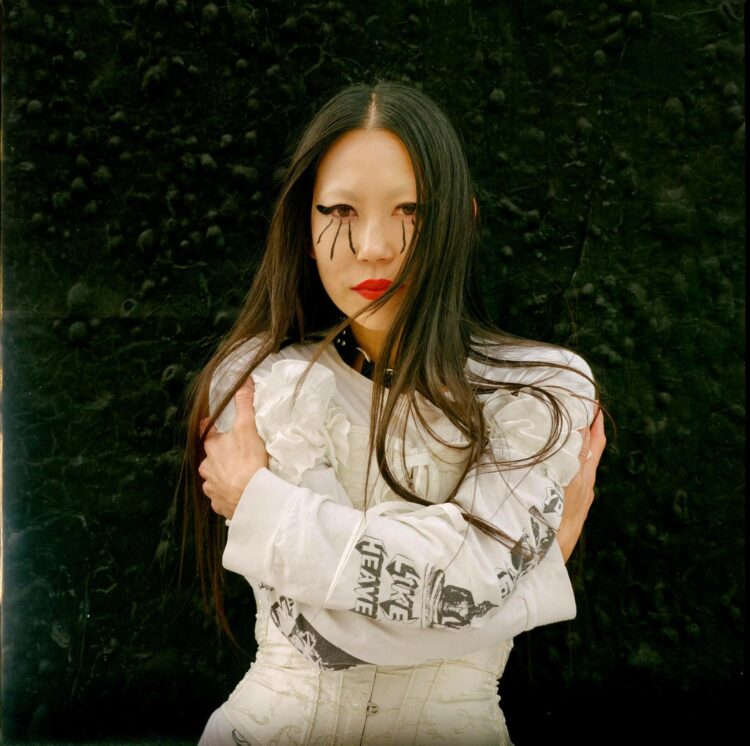 Sasami Ashworth, who performs as just Sasami, is a 31-year-old musician who spent the pandemic educating herself on Black music, history, and cultural appropriation. From it she decided, "…I wanted to appropriate white, male music." In this interview with the New York Times she shares how the experience made her realize there was space for her in metal, a typically cis-white male arena, and she wanted to "…come in and make a mess of it."
The result is Squeeze, her latest album. While the song below isn't obviously nu-metal, if you listen to the rest of Squeeze on Spotify or YouTube, you'll catch the vibe as well as an example of her artistic uses of eye makeup that have sort of become her trademark.