This article may contain affiliate links; if you click on a shopping link and make a purchase I may receive a commission. As an Amazon Associate, I earn from qualifying purchases.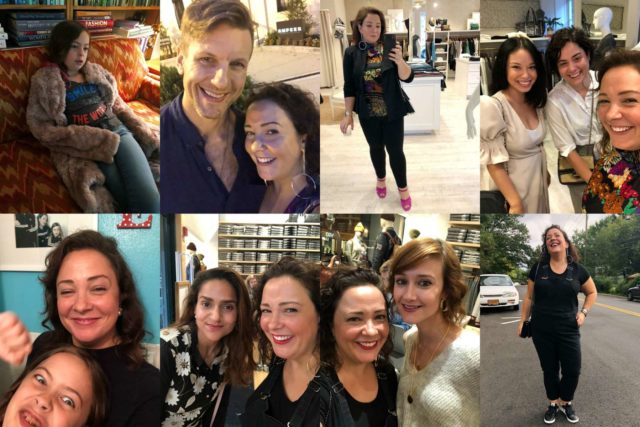 This was one of those weeks that didn't stand out for anything unusually awful, but it was an uphill climb. It's funny, many friends I spoke to felt the same about this week and all for different reasons. Maybe it's the rain (those down south I'm wishing you the best through this hurricane!), back to school, having my period, a busy schedule, lots of meetings and events, or the combination but I'm feeling wiped out and this weekend is jam-packed. My exciting plan for down time this weekend is to get my closet in order; it's a crazy mix of summer and fall, what fits and what doesn't, and on top of it my hanging storage unit broke so the floor is littered with clutch purses and scarves. It stresses me out just o open my closet door, but I know once I tackle it I will feel more serenity and be able to better tackle another busy week that's right around the corner!
Weekend Reads
This piece by Tasha has inspired me to wear perfume to bed and not save it "for a special occasion."
I found Morit Summers through a campaign she did with Universal Standard to promote their activewear and she has become one of my favorite Instagrammers to follow. Shape interviewed this celebrity trainer and reading it just makes me like her more.
Speaking of Instagrammers, if you're not following Celeste Barber on the platform you need to STAT. Her "challenge accepted" series is laugh out loud funny, but the collaboration she did with Tom Ford (yes THAT Tom Ford who I also adore) just was utter perfection.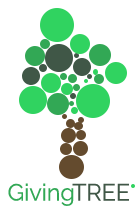 My friend Joe started a crowdsourced giving platform called the GivingTREE and it's a creative and easy way to give back. Members signup for a monthly pledge of $5, $10 or $25. On the first of each month, they receive a text to their phone allowing them to choose to direct their donation to one of three charities they have selected that month. Once all the votes have been tallied, GivingTREE donates three lump donations to each of those charities. GivingTREE keeps tracks of your donations and will send you a report to have in time for your tax filing. It's a cool way to learn about new organizations and pool your money with other supporters to make a bigger impact each month. They've helped amazing organizations like Honey bee Conservancy, Guide Dogs for the Blind, 4Ocean, and for local yokels the National Zoo and WAMU (a local NPR station). I tried it out and this month and my donation along with several others went to Big Cat Rescue. Click here to learn more about GivingTREE.
While J. Crew is struggling to remain relevant and afloat, their sister company Madewell is crushing it. First, they extended their size range to 3X in select styles and now they have launched menswear.
Are you ready for a Designing Women sequel?
This Week's Reader Question
Your Instagram Stories about working out have motivated me! I just signed with a personal trainer. I think we're similar body types, where do you buy gym clothes that fit a short curvy body?
I have always been a fan of Zella, a brand sold at Nordstrom. The quality is high (I have leggings several years old that still look new), they incorporate current activewear trends, and the price is nice. They have plus size as well as straight sizes. They have midi leggings that are the perfect length for me; I also like their crops which end up being midi on my body. Their tops can run a bit long on me which isn't a bad thing (I prefer a looser top and fitted leggings), but find their scoop necks are often too deep for comfort.
Fabletics makes some pretty great leggings for super great prices. They have a 7/8 length which is full length on me, and their crops are a good midi length. If you have a smaller bust, it's fun to get a matching bra to them. Old Navy makes petite activewear which is pretty awesome. I've had good luck with Old Navy workout clothes though I havent bought from them in a while. I recently got this top in Poppy from Universal Standard and it's become a favorite. It skims the body without being tight, is a length where I don't feel exposed if I run a quick errand after the gym, the color and fabric quality are stellar. I haven't tried their leggings because they don't (yet, fingers crossed) have petites. Core10 is an Amazon in-house brand and I custom designed a pair of workout pants from them; they are by far my favorite for quality and fit.
I don't have a lot of matchy-matchy looks because I need a heavy-duty bra to keep my chest secure and prefer a proper top over it than to show my bra. Fitted tops and tanks often are fitted in the wrong place causing the neckline to bee too low, the back to buckle, or the shoulders to slide down. My "cute" gym looks are usually based off color instead of silhouette (the US top above is the same color as a hoodie I got a couple years ago from Talbot's active line and looks smart with black leggings) or else brand (a black Nike logo-ed tank with black and white Zella leggings and black and white Nike sneakers).
In general, I buy square or relaxed fit tanks and sleeveless tees that are made from performance fabrics that wick moisture, dry quickly, and don't stick to me and pair them with leggings. Stores like TJ Maxx and Marshall's are a favorite for finding quality brand leggings and workout tops for lower prices. And finally, I stopped trying to hold back my layers with clips and bands and just decided to wear baseball caps; this is my favorite one.
Shop My Picks for Activewear:

For Your Entertainment
This week, I haven't been able to get this song from Ella Mai out of my head. If you're around my age the song as well as the video may have you reminiscing about high school and college days. And for those who want me to recommend a song safe to play around your kids or your mom, this one makes the grade. 🙂