This article may contain affiliate links; if you click on a shopping link and make a purchase I may receive a commission. As an Amazon Associate, I earn from qualifying purchases.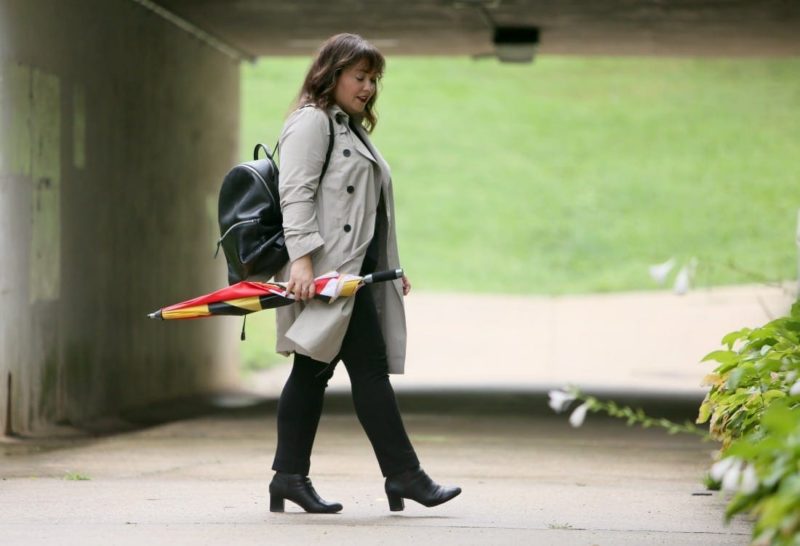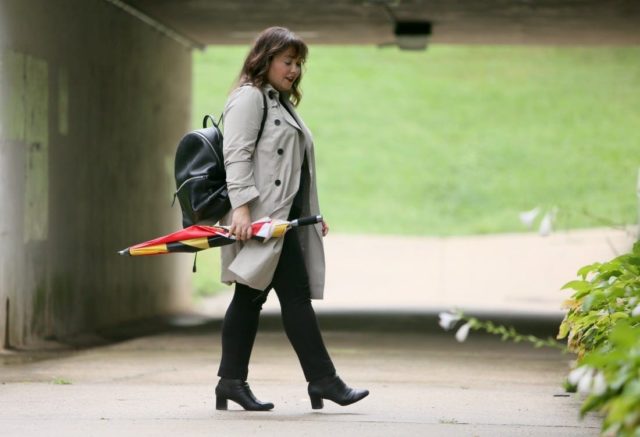 Earlier this year, I visited New York City to film a video with Universal Standard to introduce their petites collection. While in New York, I stopped by Christian Siriano's boutique The Curated NYC which opened that same week. The Curated NYC naturally carries Siriano's fashion but it also carries other brands including Universal Standard. I know Universal Standard quite well, but seeing the clothes hanging in this boutique gave it a different feel. And when I saw this Universal Standard trench coat I fell in love.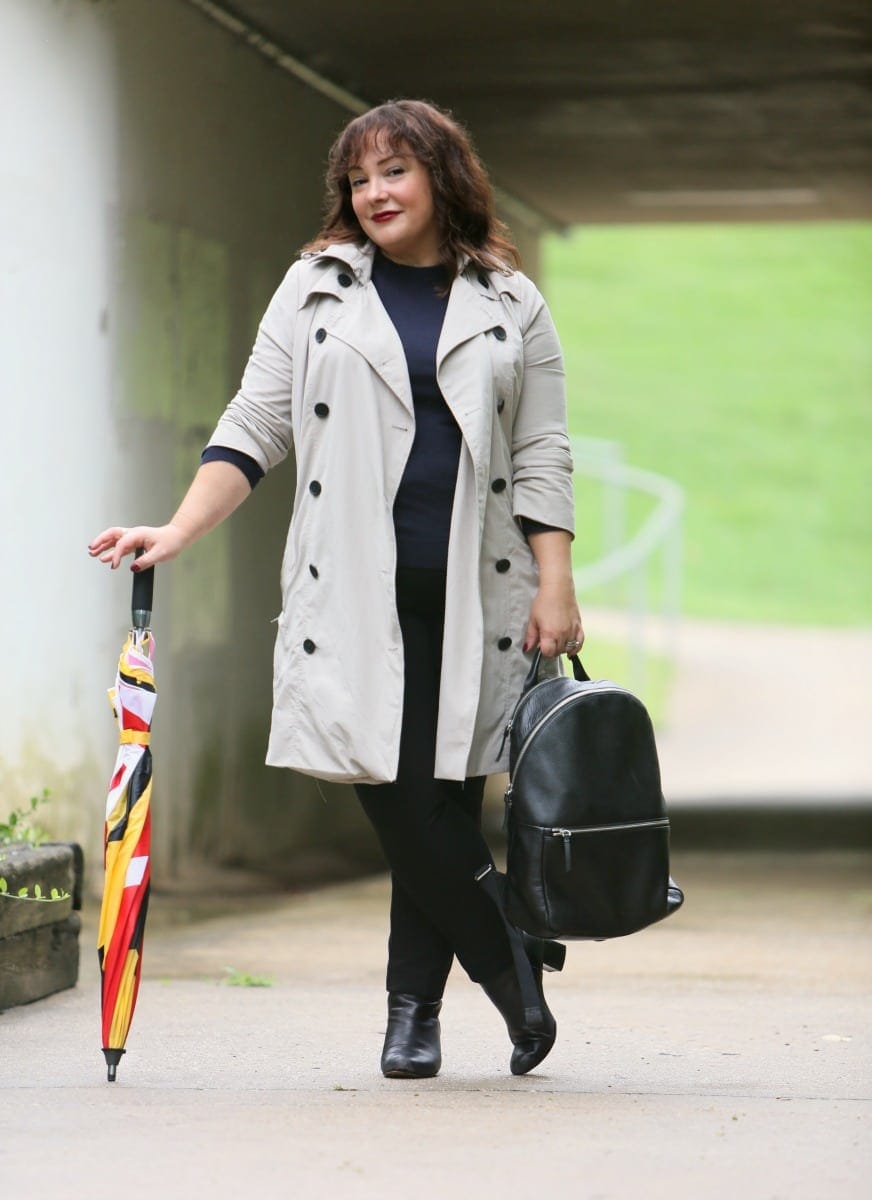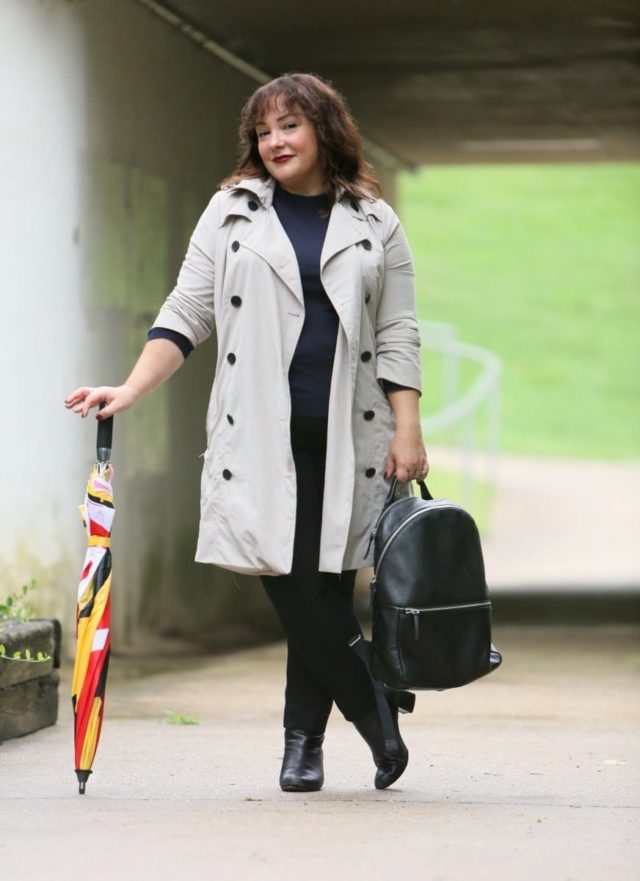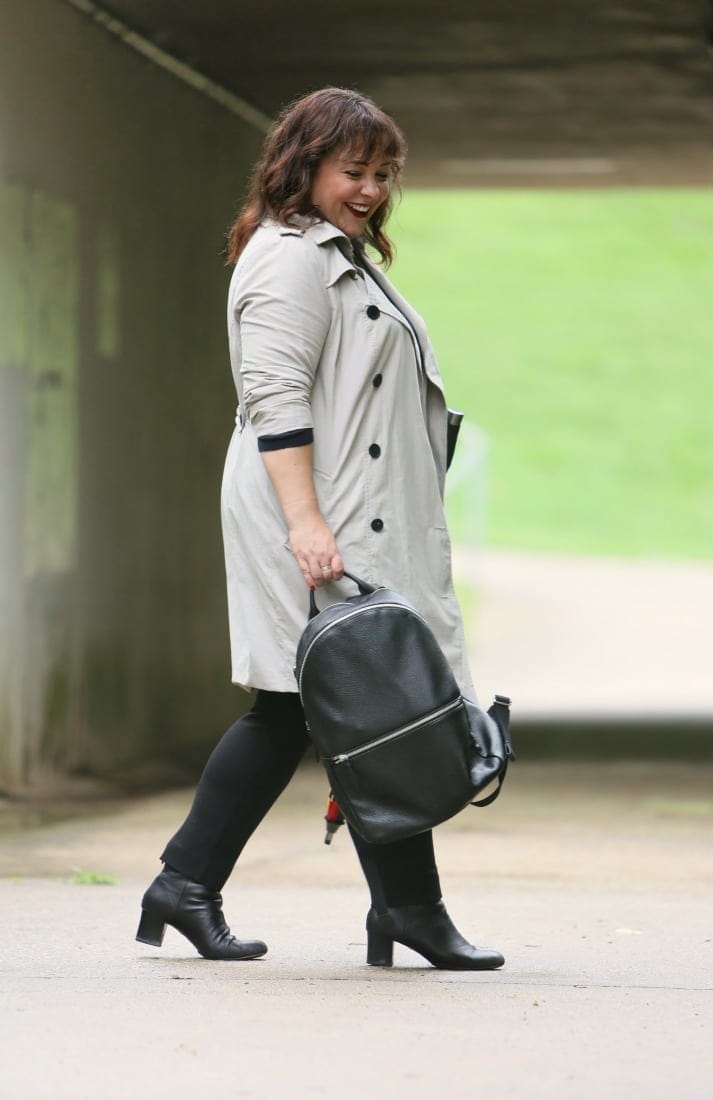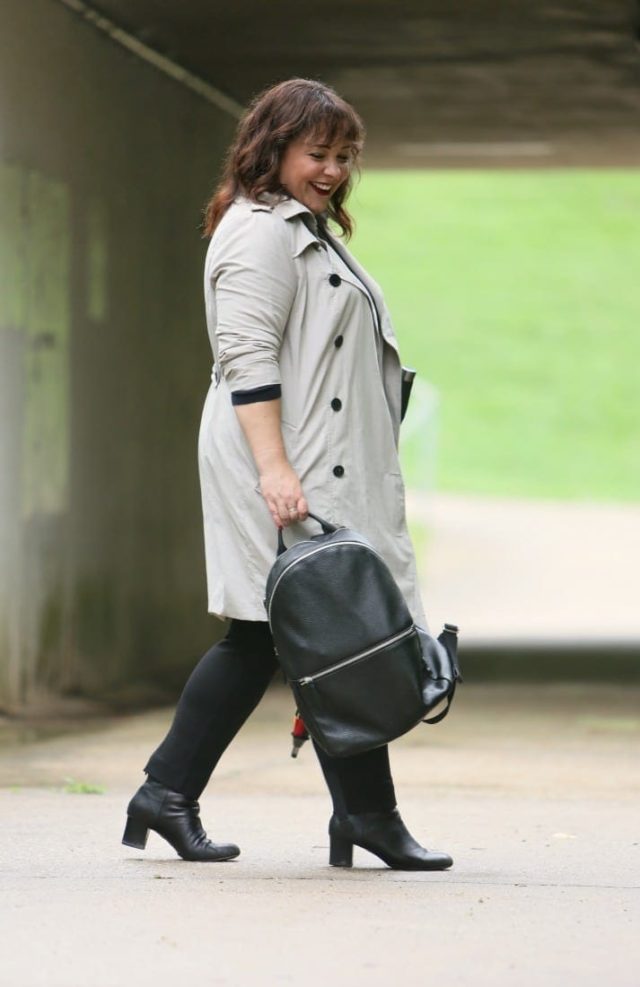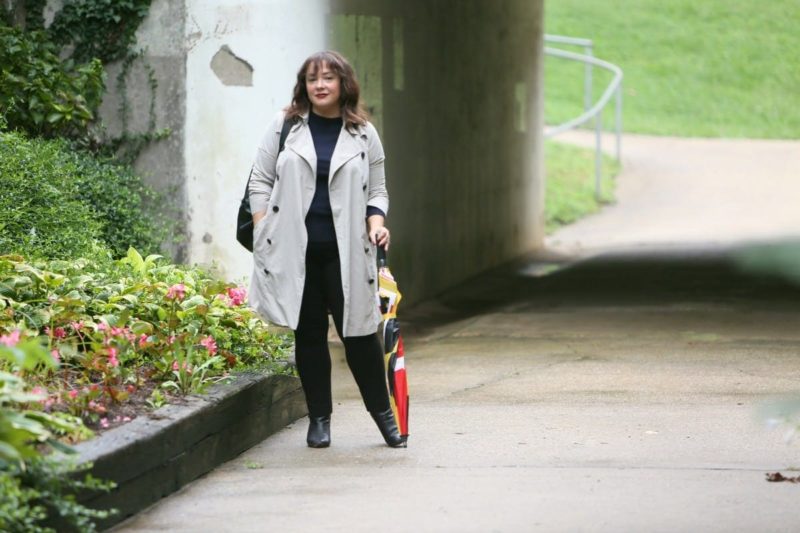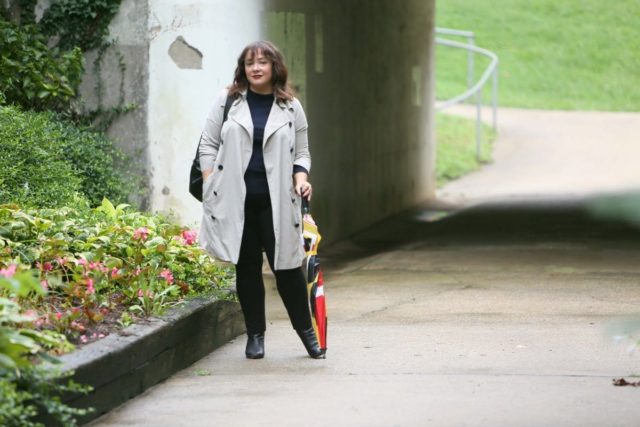 Coat: Derjon Trench Coat via Universal Standard (similar XS; bought with a gift card from the company) | Sweater: Audrey Cashmere Sweater c/o Talbots (L) | Pants: So Slimming Juliet Ankle Pants c/o Chico's (2 Petite) | Shoes: L'Amour des Pieds | Umbrella: Route One Apparel | Backpack: SP3 c/o ECCO | Lipstick: NARS in 'Bette' | Earrings: Heritage Pearl Earrings c/o cabi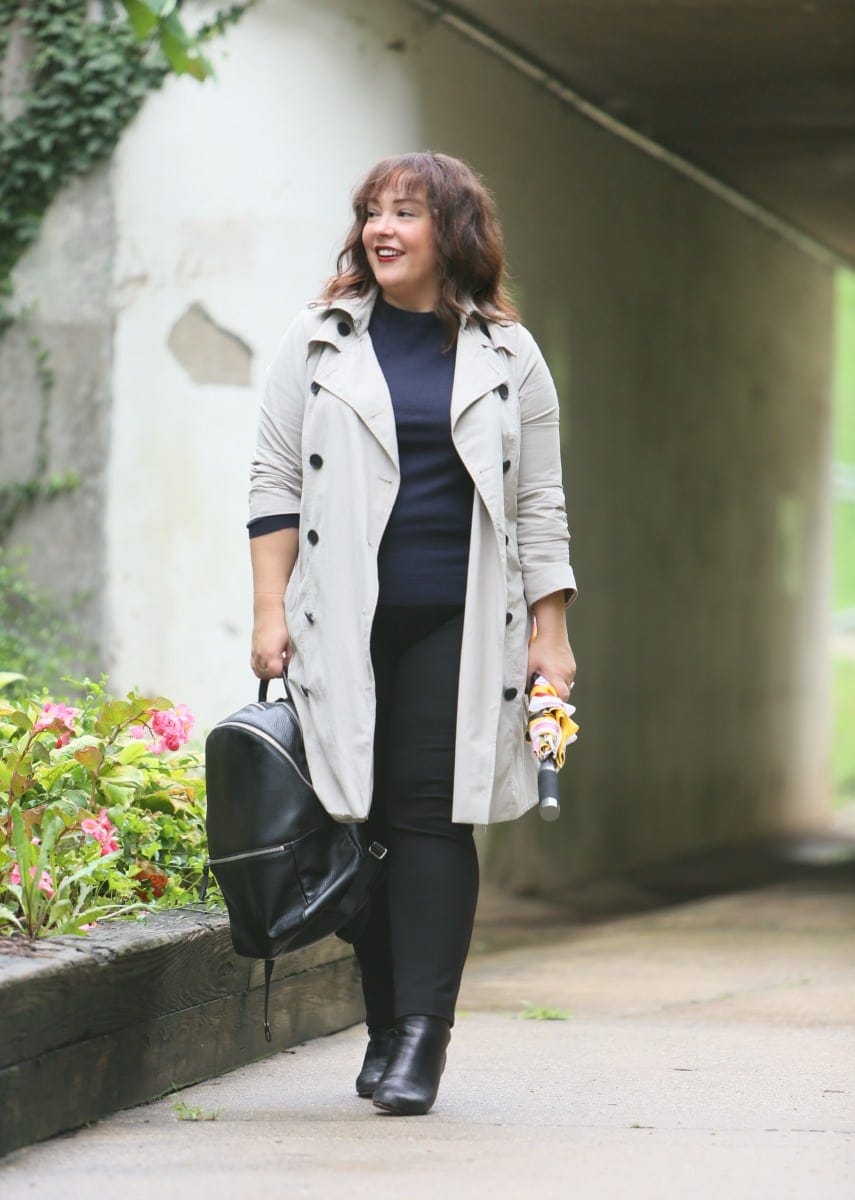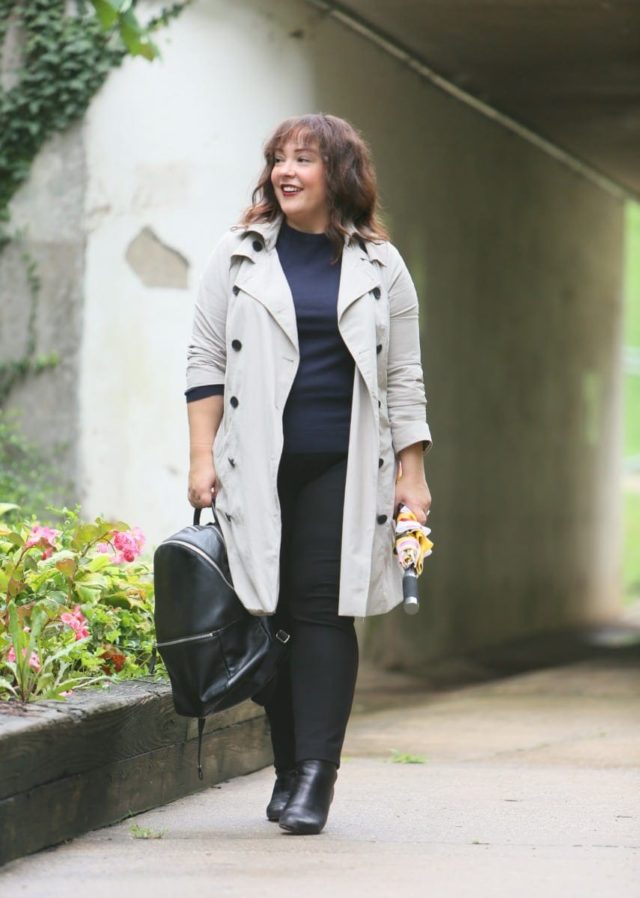 It was hard deciding which color to get in this coat (similar), but I went with Oyster because I felt it would work with warm as well as cool colored accessories and not be so dark feeling in the spring, but gosh the Camo color is also pretty fantastic. The Universal Standard trench coat doesn't come in petite so the sleeves are a bit long, but there's no buttons or closures on the sleeves so they're easy to hem. The silhouette is straight and while there's tabs in back to add a bit of shape, in general it's a straight silhouette that works well with bukly sweaters and jeans as well as sleek cocktail dresses.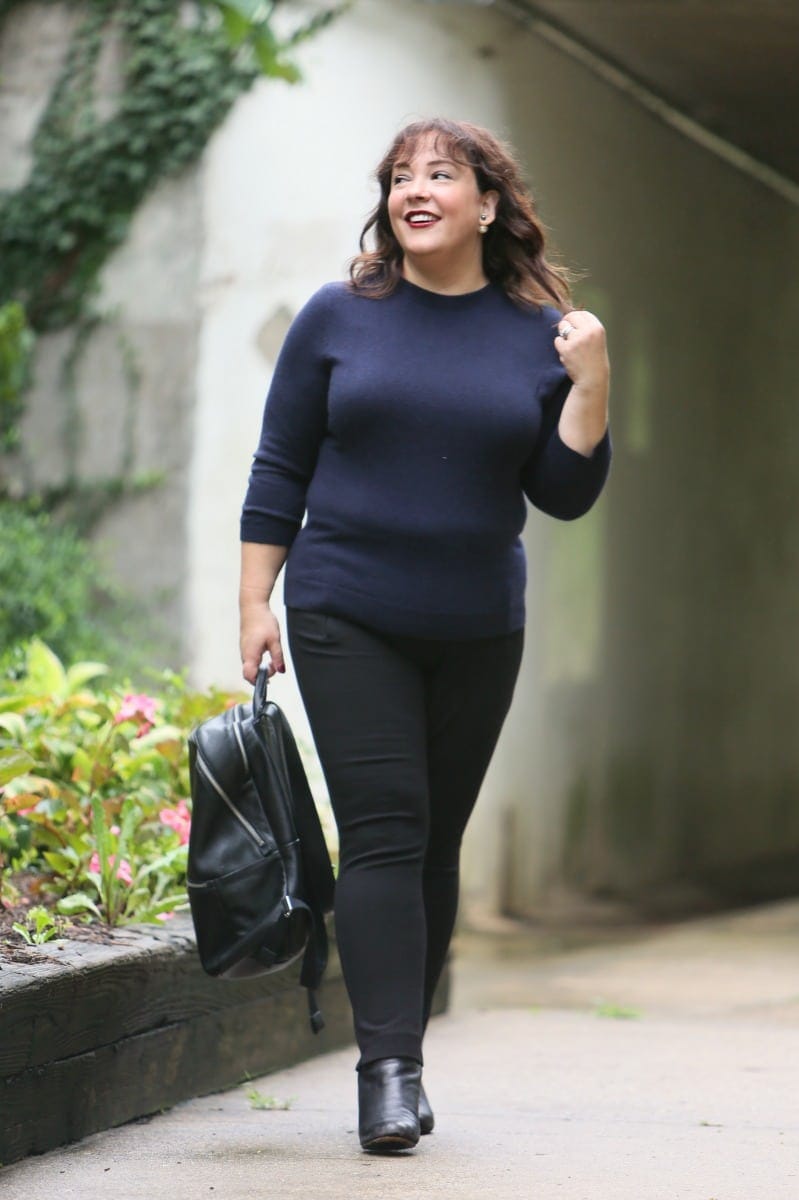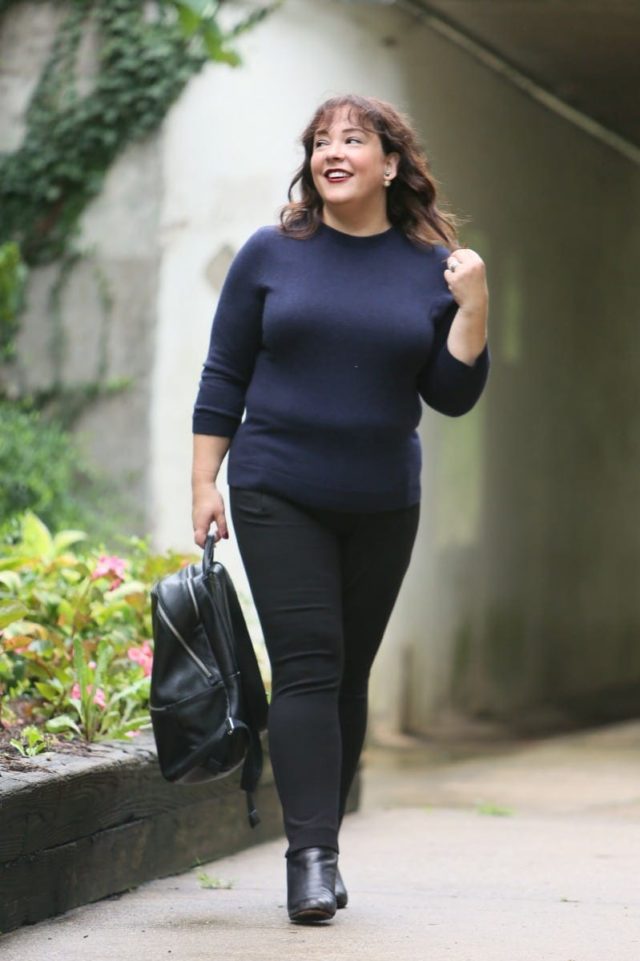 This outfit is pretty simple, but simple can be chic. Talbots is one of my favorite places to buy cashmere. The weight and quality is excellent, the silhouettes classic but stylish, and their color selection is fantastic. Navy is a great neutral as it looks great with denim, olive, gray, ivory but also black. Yes, you CAN wear black with navy and the result is quite chic!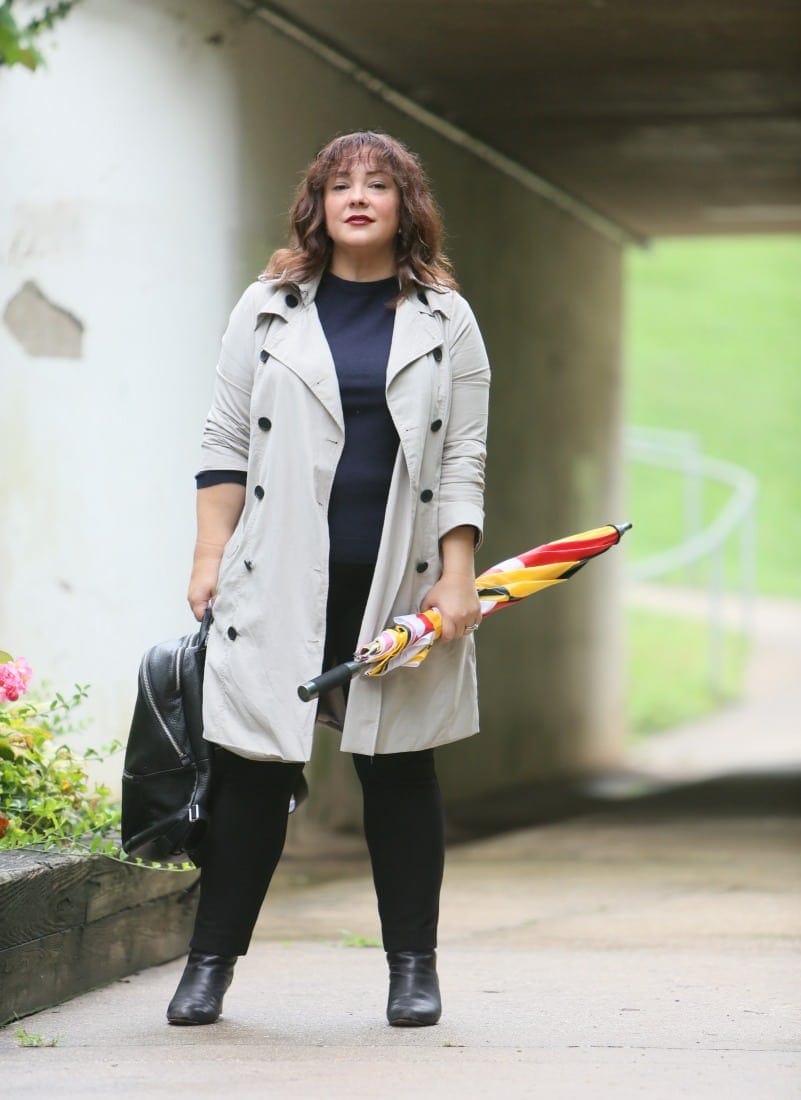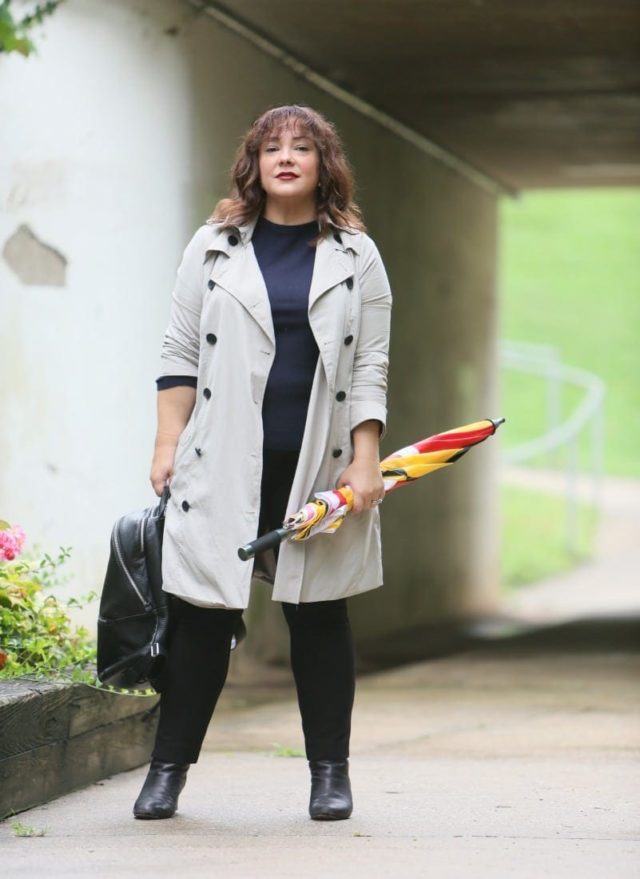 These pants… expect to see a lot of them. They are the So Slimming Juliet Ankle Pants from Chico's and they're pretty fantastic. They're made from a heavyweight ponte knit and have a panel in front to smooth the belly. I literally wore them three days in a row and they didn't get baggy and looked polished while being as comfy as sweats.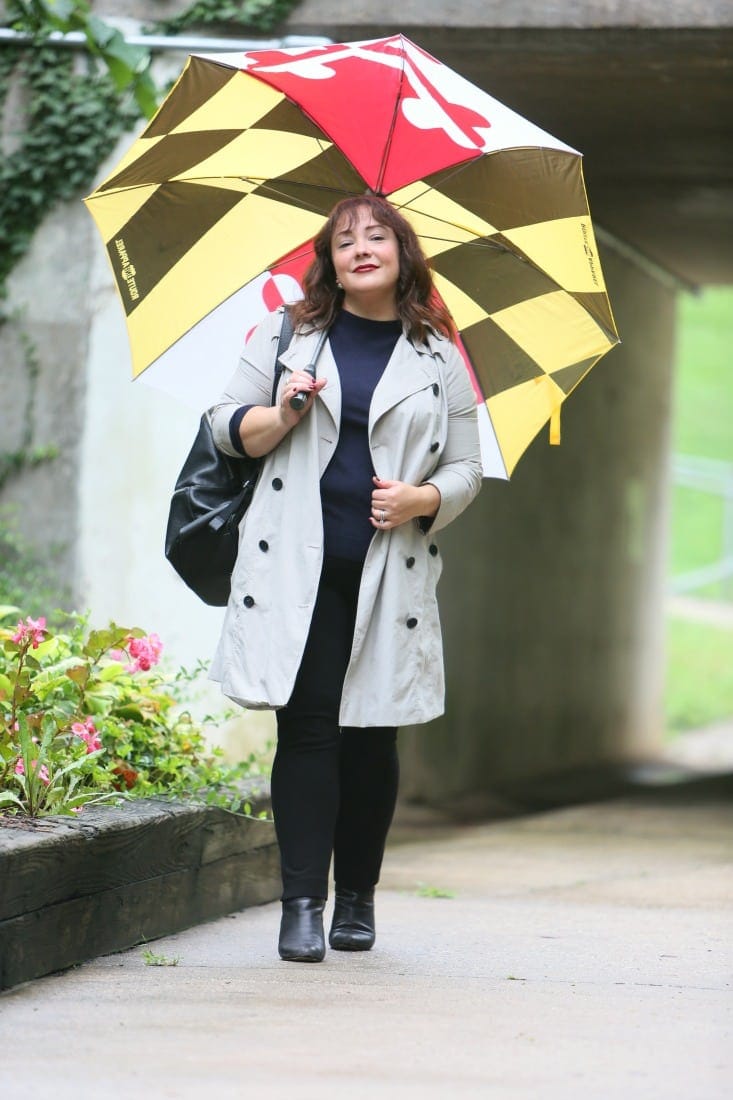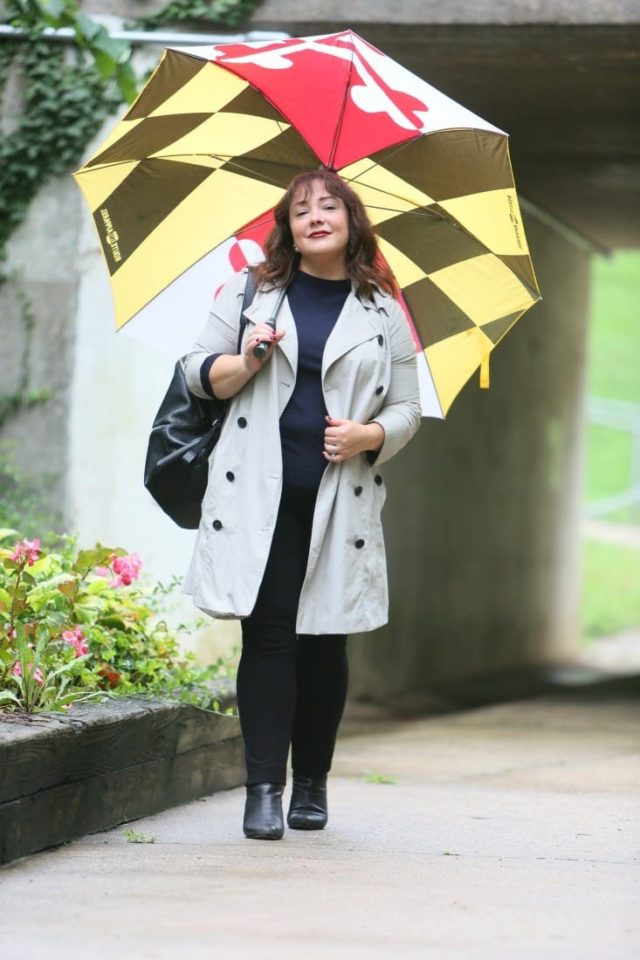 And as for the umbrella… while I was born in Washington DC I have lived in the great state of Maryland for most of my life (even went to college in Maryland – go Terps!). I don't know about other states, but those in Maryland love the flag. Crab-shaped flag stickers on our cars, flag-printed tire covers on the back of Jeeps, flag-printed lanyards for our work IDs, I could go on and on. I have Maryland flag bandanas (see in this outfit post) and this is by far my favorite umbrella. A bit of state pride along with some cheeriness on a dreary rainy day, hon! Route One Apparel is one of my favorite places to get Maryland-themed clothing and gear.