This article may contain affiliate links; if you click on a shopping link and make a purchase I may receive a commission. As an Amazon Associate, I earn from qualifying purchases.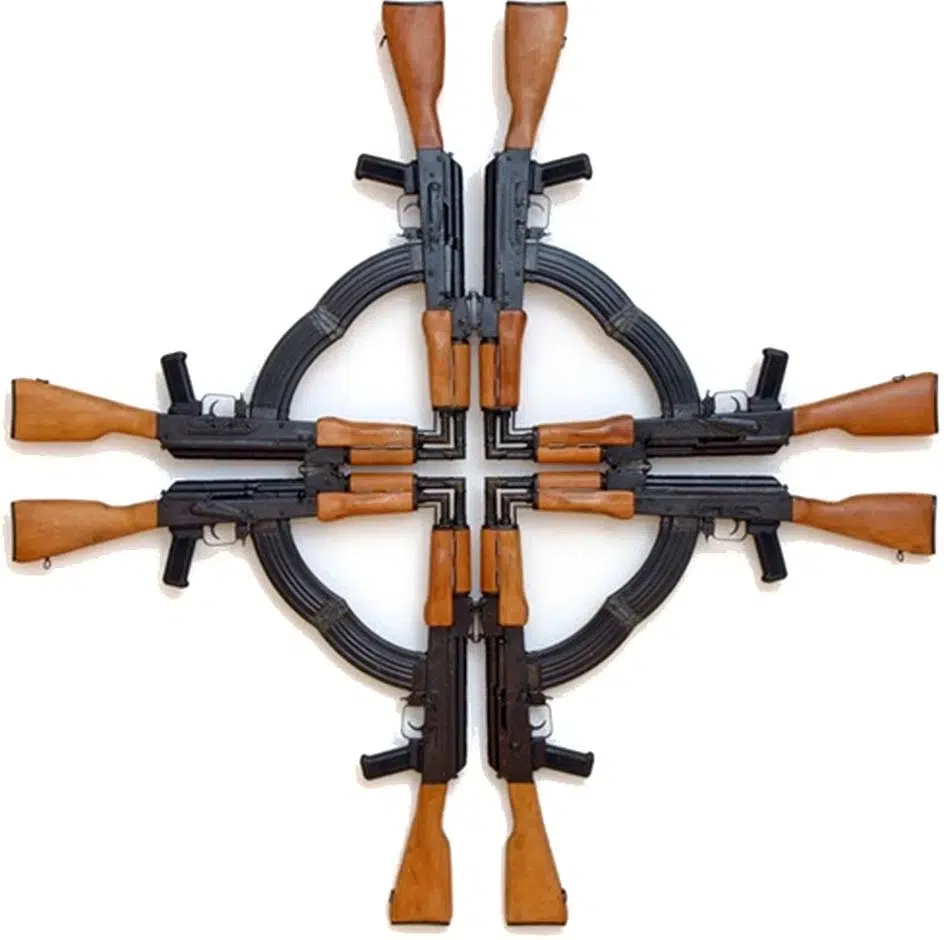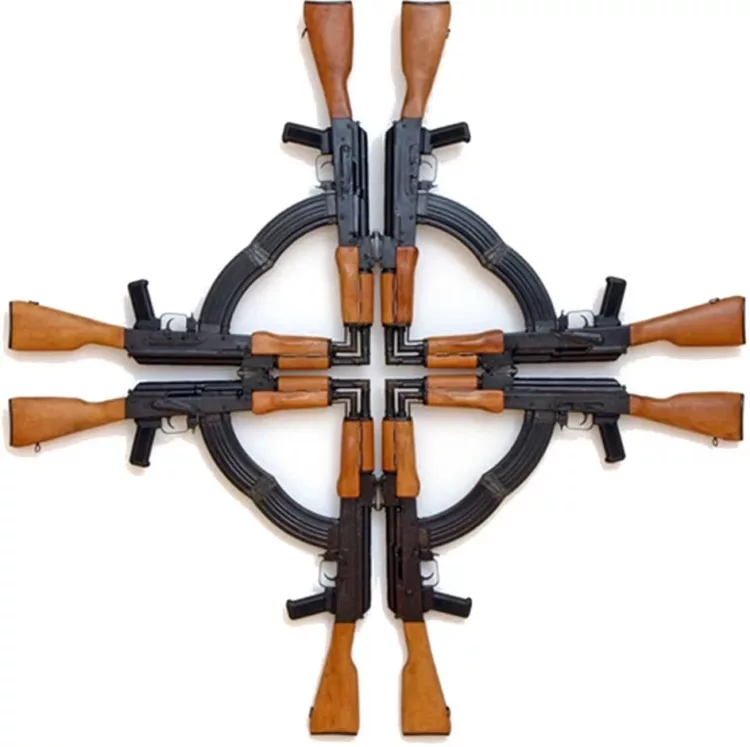 This past weekend, I filled out forms to have my daughter transfer from homeschool to middle school next year. We homeschooled her this year because we were concerned about covid. We didn't even think about guns, even though she did regular active shooter drills in elementary school.
I have nothing poignant to say after that. I am overwhelmed, I am numb, I am angry, I am sad, I am tired, but I keep trying to keep myself driven, have my anger and sadness stay fired up, and not let it exhaust me.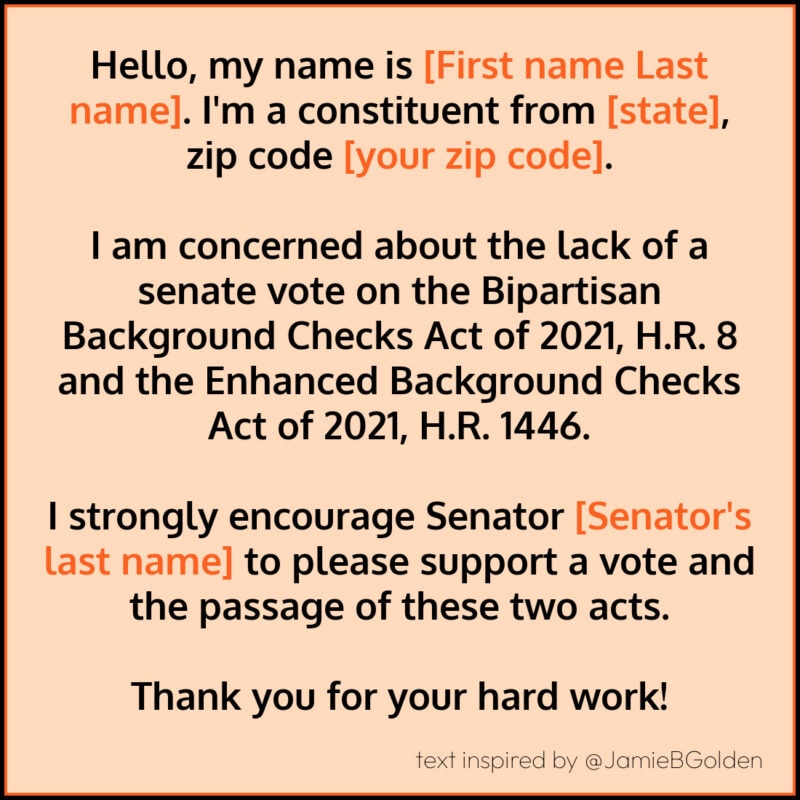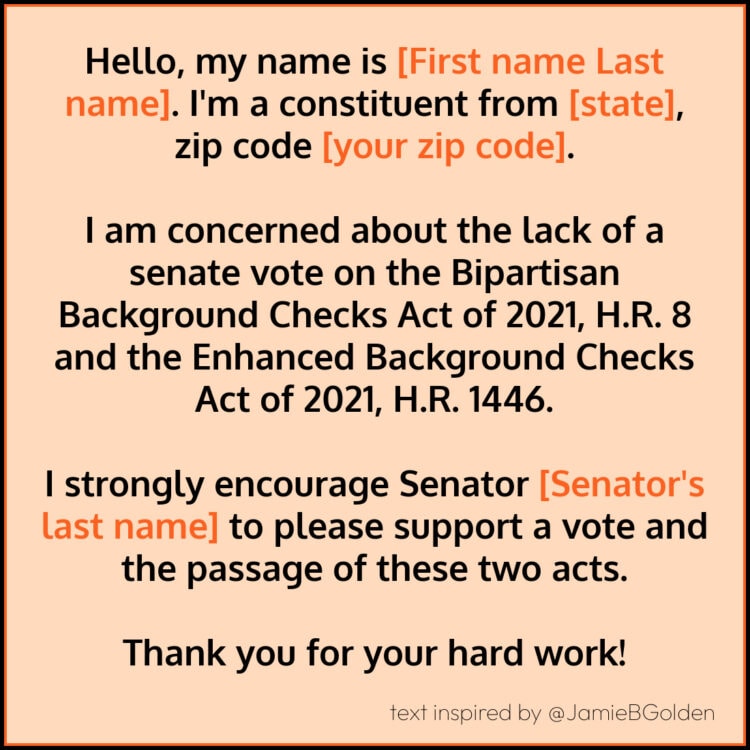 Calling my senators helped, knowing at least I put my name and voice out there. I donated to Everytown and set up a fundraiser on my Instagram account. I donated to GoFundMes for the families of the dear ones that lost their lives this week (this link is to the hub of verified fundraisers for the Robb Elementary tragedy).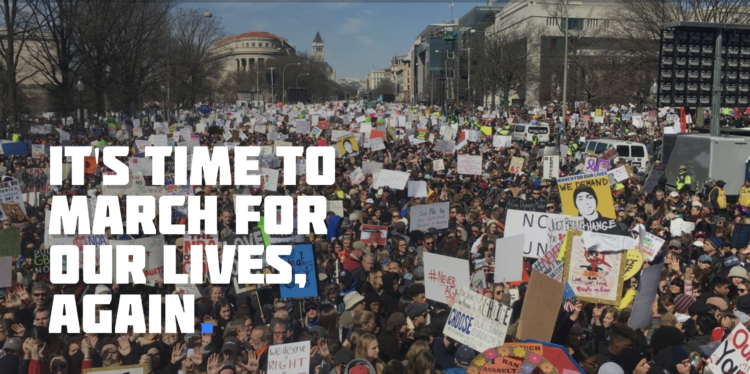 I discussed with my daughter the massacre, and how it's not about mental illness or bullying but about guns. How this was an example of good people with guns and a single bad person with guns and the good guns couldn't stop the bad guns but no guns would have prevented the entire tragedy. How there is mental illness and bullying and difficult family situations in every country on this planet but the reason such things turn to massacres in the United States is because of guns.
This country wants to control women's bodies to protect unborn fetuses, yet once born they have no formula to feed them and no measures to protect them from being killed while at school. How selfish, how money-and power-driven we are. I am disgusted, I have been disgusted, and I am devastated.
Weekend Reads
Old Navy's move to sell clothes for every body left a big gap in the middle, a report says. (Business Insider; thanks to reader Jamilla who first sent this my way)
'Grandfluencers' are sharing a new vision of old age. (New York Times)
The COVID testing company that missed 96% of cases. (ProPublica)
Are you "hopping on a trend" or are you plagiarizing? (Vox)
For decades, short hair and motherhood have been synonymous for various reasons—ease, propriety, Kate Gosselin—but as women have children later and our visual identity is often one we're already comfortable with, the meaning of mom hair is starting to shift. (Glamour)
This is the Southern Baptist apocalypse. (Christianity Today)
I always struggled with my weight. Losing it didn't mean winning. (New York Times)
What Kate McKinnon gave to Saturday Night Live. (The Atlantic)
Sad to hear of the passing of Depeche Mode keyboardist Andy Fletcher. (Variety)
The long game of white-power activists isn't just about violence. (New York Times)
Years ago I had this amazing floral maxi dress that had an off the shoulder ruffle. I wore it to the rewardStyle conference, the TCF Style Expo conference, and so many special events. This dress from Eliza J reminds me of it and would be great for weddings, cruises, cocktail parties, and more.
If you think free speech is defined by your ability to be an asshole without consequence, you don't understand free speech (but you remain an asshole). (TechDirt)
Even women who study aging are surprised by their own aging. (Crow's Feet for Medium)
Is Messy Hot Aunt the New Coastal Grandmother? (Glamour)
Hugs help women face stress, study says. Men, you are out of luck. (CNN)
The unlikely ascent of New York's compost champion. (New York Times)
Holiday Weekend Sales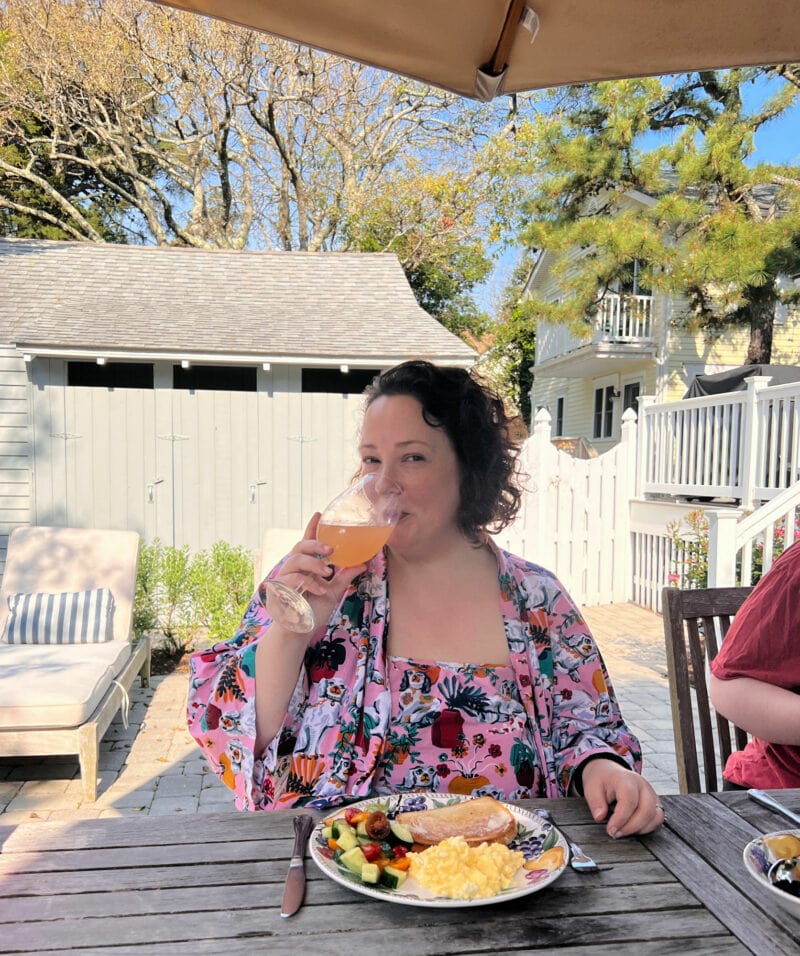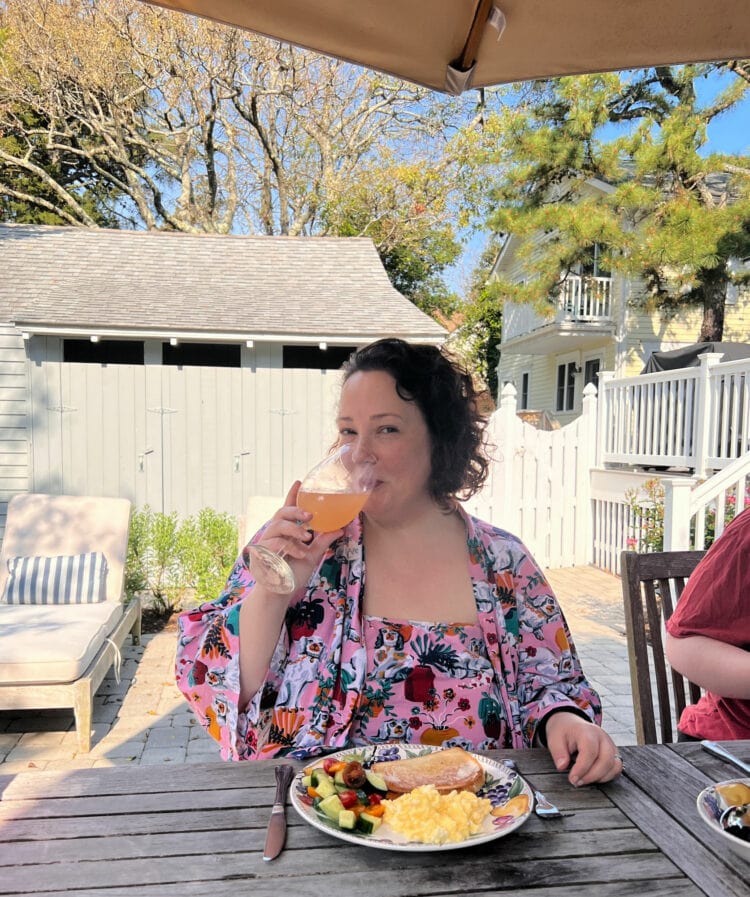 I usually dedicate a Friday Shop to the sales and good deals of the weekend but this week… I think many can relate with how hard it was to focus on certain things this week with the news. But I had to share some of the best ones because if it can save you coin on what you already need or were planning on getting…
M.M.LaFleur is a brand many of you have been intrigued by since my capsule wardrobe and recent Instagram Reels showing me in the clothing. You asked when they are having a sale and they are this weekend!!! Buy two pieces and save 20% with promo code HELLOAGAIN; buy three or more pieces and save 25% off with promo code BACKTOIT. This sale is on through the 31st at 10am ET. For full details, click this link.
Equilibria CBD is having an end of May sale where the entire site is 25% off. This is for everyone, new customers and folks who have been using Equilibria and those who may have in the past but not now but may want to try again. Plus, my code WARDROBEOXYGEN is available to all, not just new customers, during this sale to give you an extra 15% off. You can shop at this link, and if you're like WTF are you talking about Alison, what is Equilibria, this article I wrote over a year ago is super helpful.
Cozy Earth, the brand that makes high quality breathable bed linens and accessories (I just got their linen bamboo sheets and I'm obsessed, stay tuned for a review), they are having 30% off sitewide through the 30th.
Printfresh, my favorite destination for cute but also sustainable and also size-inclusive organic cotton sleepwear has a sale this weekend. Use this link and promo code SUMMER for an additional 20% off sale merch, which makes most of the pieces half off. And as always, use promo code WARDROBE_OXYGEN for 15% off full-priced merch at Printfresh. Click here to read my original Printfresh review!
Hear/See/Read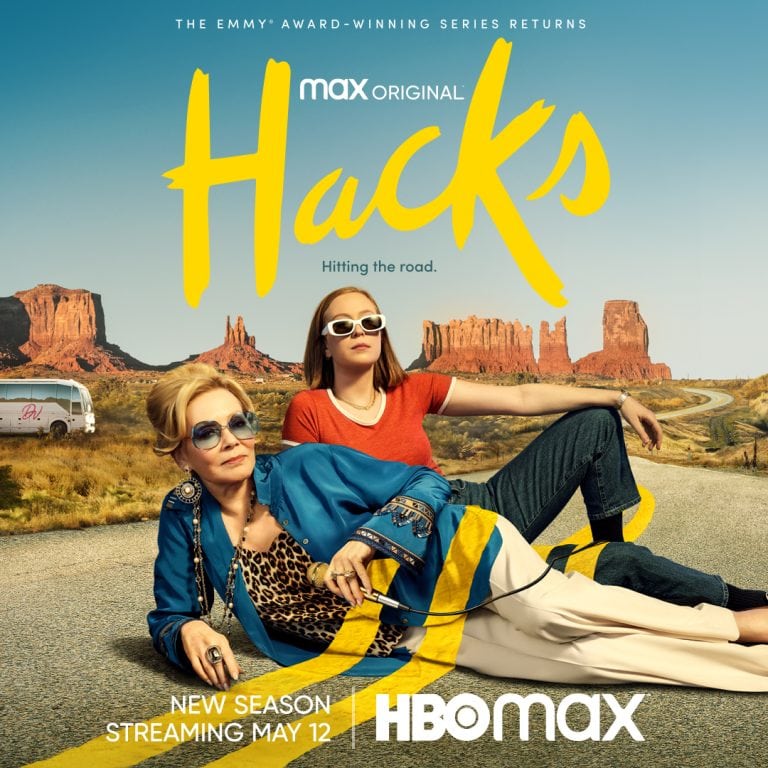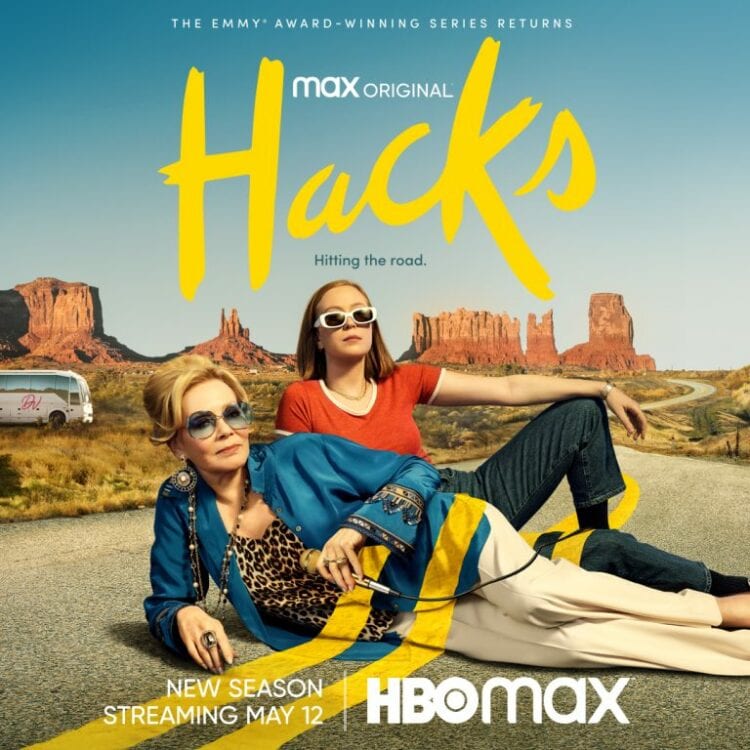 Hacks is back on HBO Max and it continues to be one of the best written shows I've seen in a very long while. The relationship between Deborah (played by Jean Smart) and Ava (played by Hannah Einbinder) is phenomenal, the entire cast is so awesome, I love this show so much even though this season is hella cringey.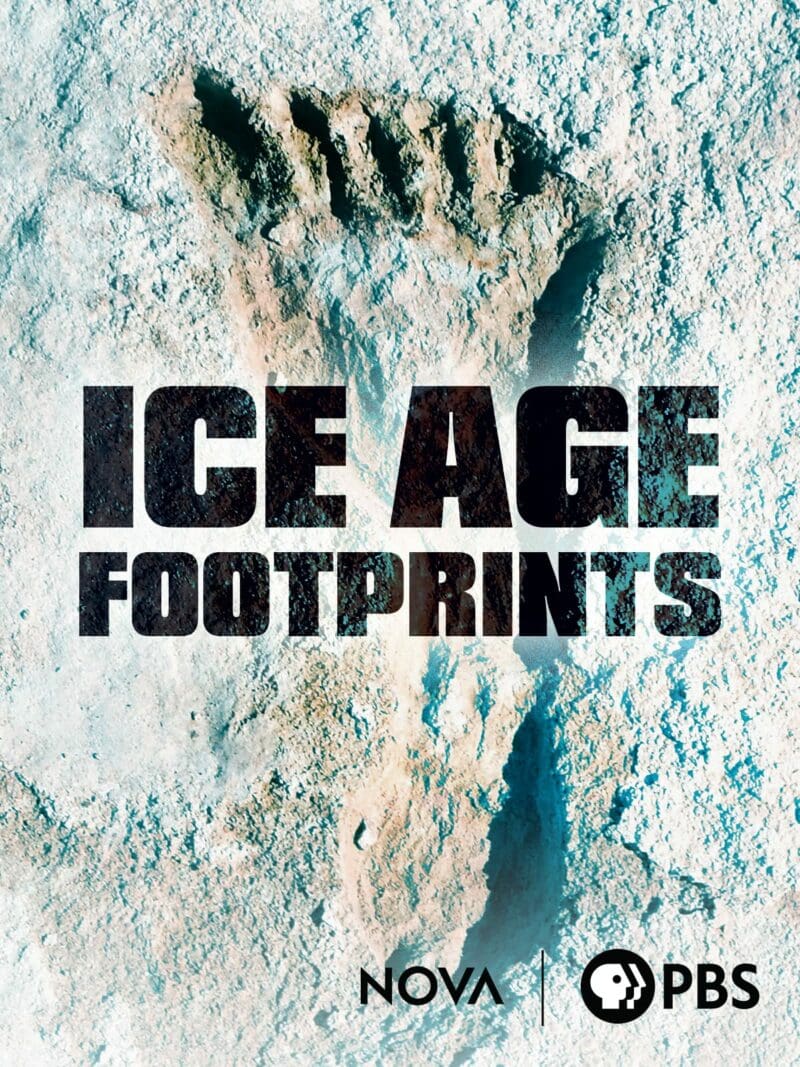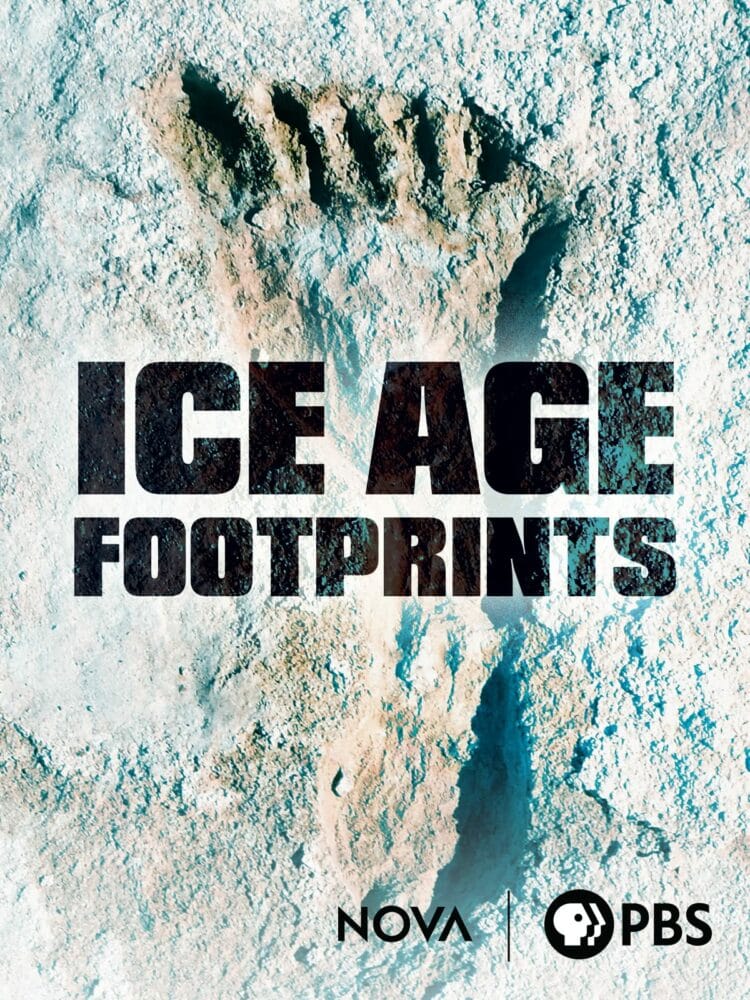 Taking a break from our usual series, my husband and I caught Ice Age Footprints on NOVA and were totally blown away. Footprints in White Sands National Park show that humans were here in the U.S. up to 23,000 years ago. And these footprints give detail into what that part of our country looked like then, the animals that were also around at that time, our lives and the tools we used way back then. It was some awesome perspective.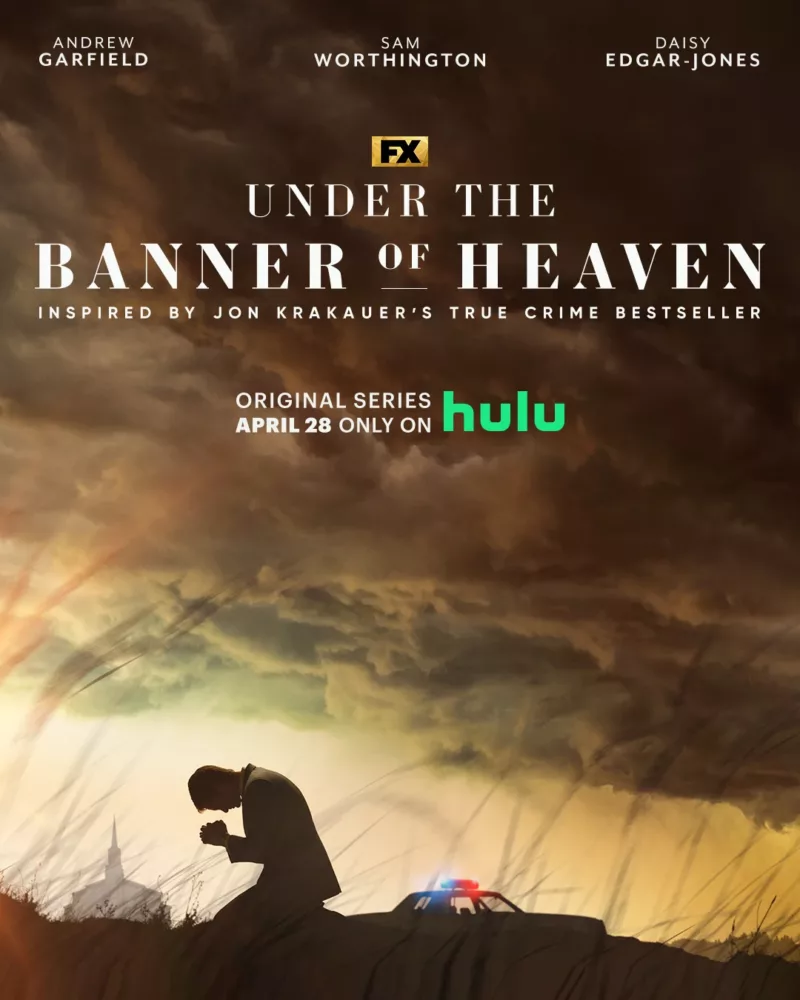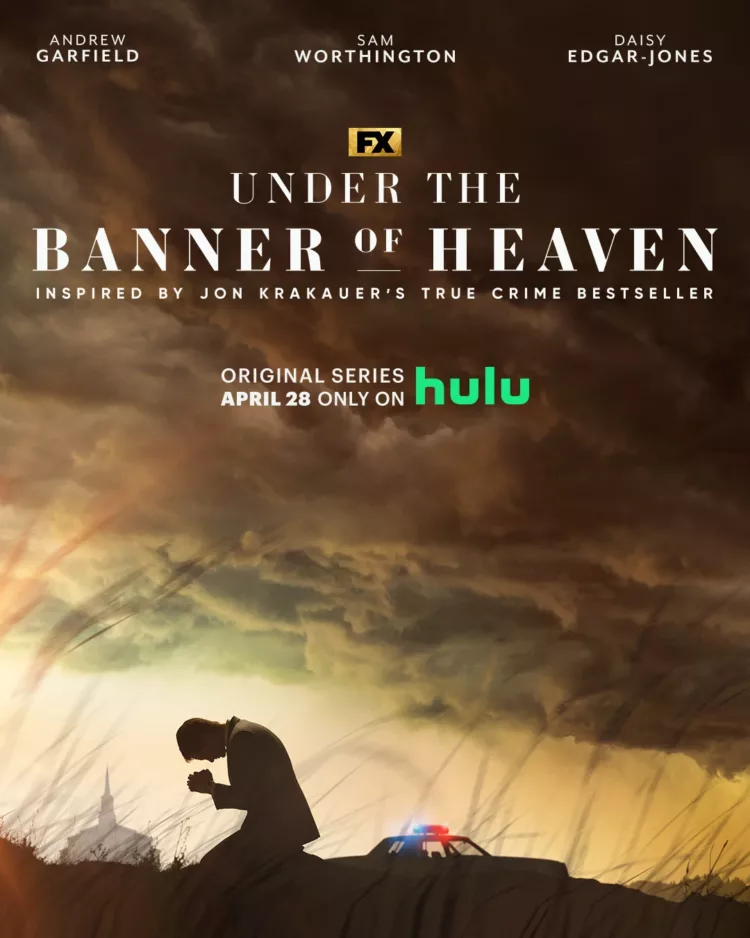 We're watching Under the Banner of Heaven, the series on FX/Hulu starring Andrew Garfield and Gil Birmingham that is based on John Krakauer's book of the same name about the Fundamentalist Church of Jesus Christ of Latter-Day Saints (FDLS, which was started by folks excommunicated by the Mormon church).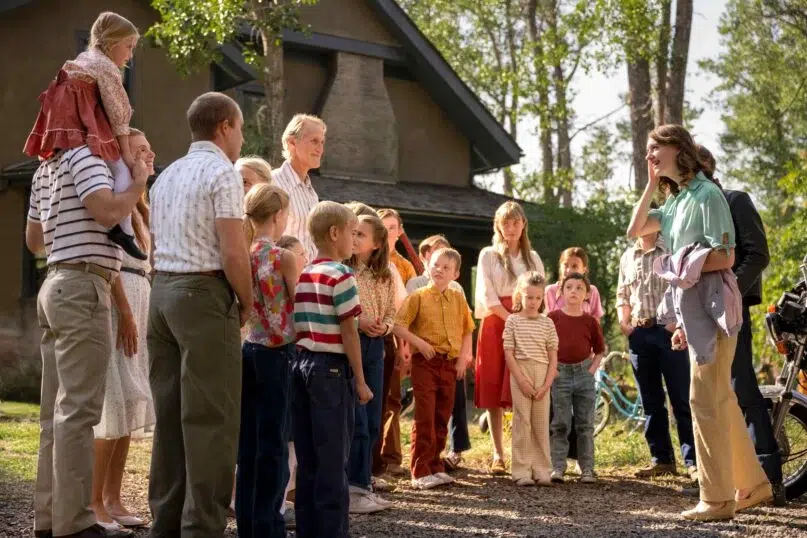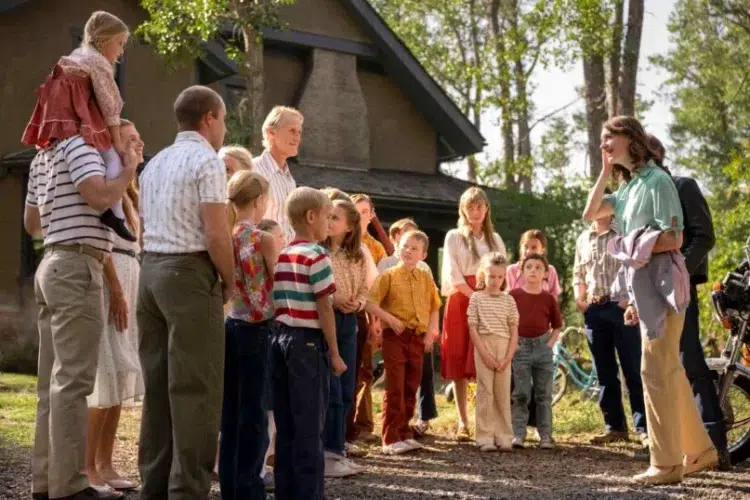 I read Krakauer's book around when it came out and remember passing it on to my husband so we could discuss it thoroughly. The book sent me down a bit of a rabbit hole about cults, Scientology, and such. Funny how 2004 can feel like yesterday but that period of my life researching these extremist religions and cults feels like a lifetime ago. And while Under the Banner of Heaven left a major imprint on me… watching this show isn't bringing back memories.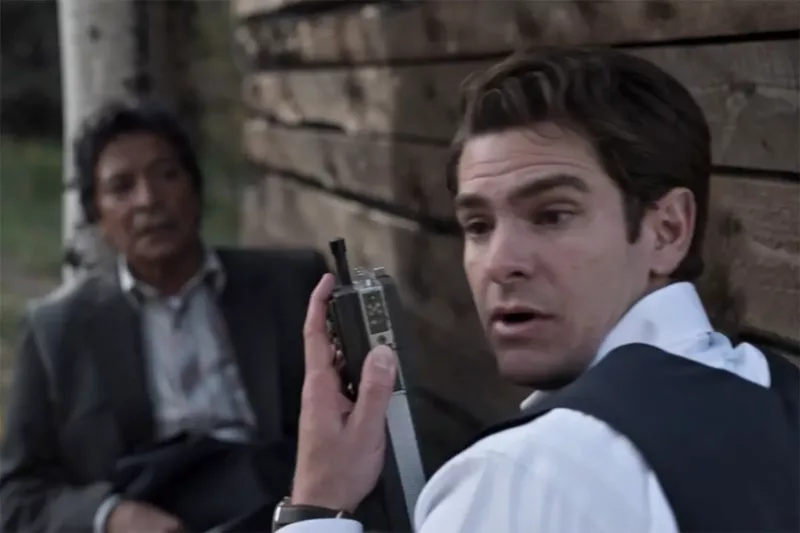 In fact, the whole show feels like a parody. Garfield and Birmingham, two talented actors, perform as though they are on Days of Our Lives. While the concept for telling this story is creative (Garfield's character is fictional, it's a good vehicle for telling the story of the double murder and the history of the Mormon religion), it feels so darn hokey. I just keep watching because I want to see how it pans out, but I am not binging. One episode a day is the max I can take.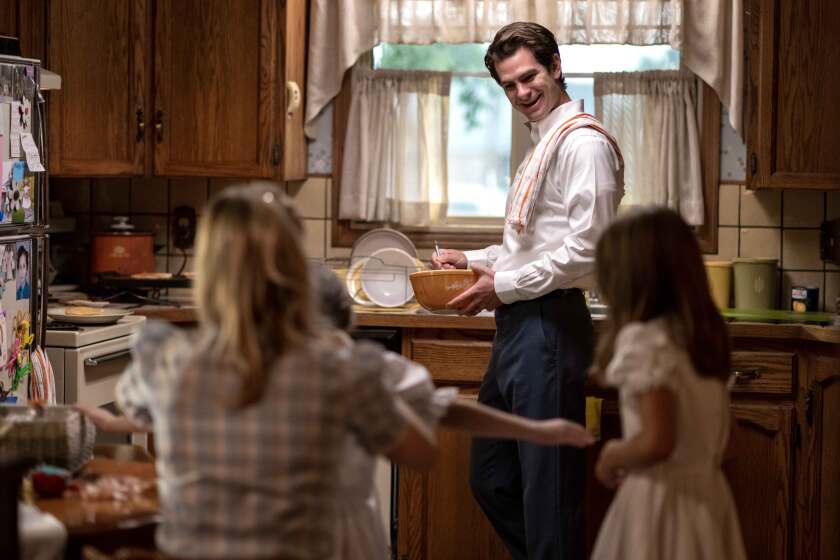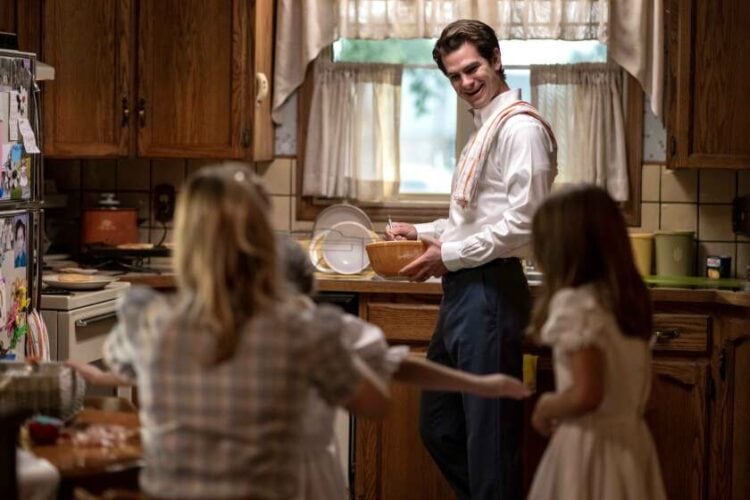 I remember I came home from a business trip and my husband was watching a show on TV; he said it was so weird but really fascinating. It was already on when he turned on the TV, he decided to stick with it knowing nothing about it. I looked for a moment, it appeared to be one of those History Channel-esque shows that have actors portray moments in history. I sat down, watched, listened, and thought something seemed off. Grabbed my phone and began to Google.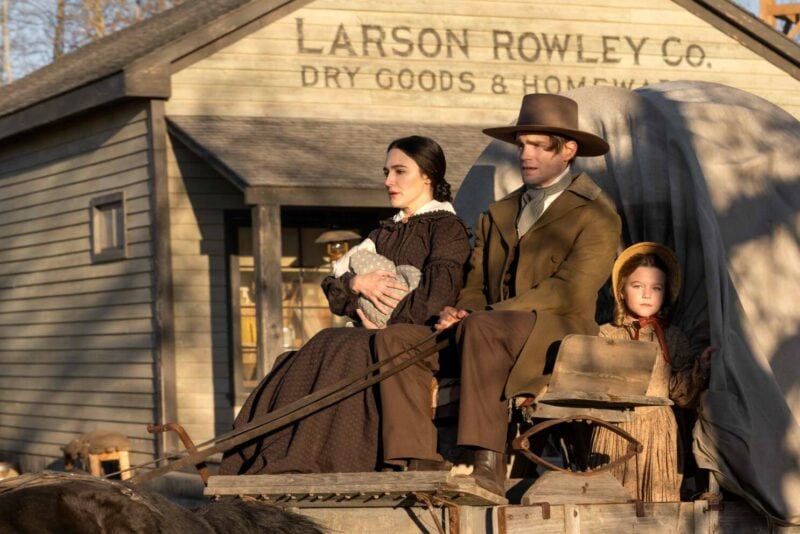 The show he was watching was actually the Civil War mockumentary, The Battle of Pussy Willow Creek and we cracked up over the fact that he thought it was a legit show about the Civil War. Well Under the Banner of Heaven feels less like a tragic story about murder and more like The Battle of Pussy Willow Creek. If you're curious about FDLS, I recommend you read the book instead of watching the series.
For Your Entertainment
If you want an example of true American music, I think this is it. Christian Parrish Takes the Gun, known professionally as Supaman is an Apsáalooke rapper and ghost/thunder dancer who has been merging Native American history and spirituality with Hip Hop for over two decades. You may recognize Supaman from Taboo's video for "Stand Up / Stand N Rock #NoDAPL." I really enjoyed getting to know this artist better in this NPR article from 2011. Enjoy Supaman's latest song, and a video that takes the Back to the Future DeLorean back to 1491.