This article may contain affiliate links; if you click on a shopping link and make a purchase I may receive a commission. As an Amazon Associate, I earn from qualifying purchases.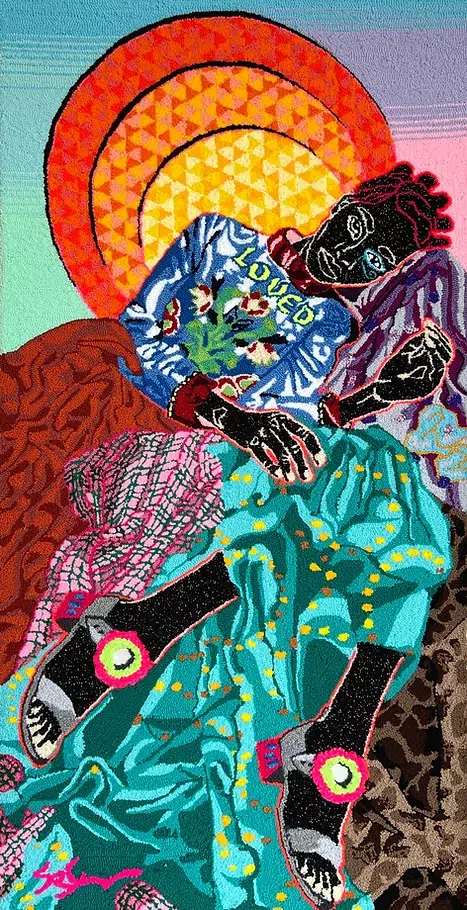 Weekend Reads
What is Juneteenth? (PBS)
The Juneteenth flag, explained. (Vox)
White parents rallied to chase a Black educator out of town. Then, they followed her to the next one. (ProPublica)
Lizzo removes "harmful" word from her new song "Grrrls" following ableism criticism. (AV Club)
I heard it was coming but now it's official… Revlon files for Chapter 11 bankruptcy protection. (Axios)
These women say one man terrorized them online for years. Then, they decided to band together. (Vice)
Looking for a good facial sunscreen that is free of octinoxate and oxybenzone but doesn't leave a white cast? I am really loving this moisturizing SPF 30 from Black Girl Sunscreen. Not too fragrant, it plays nice with makeup and doesn't sting my eyes. Also, the price is pretty nice, especially for the quality.
How do we raise kids to fight racism? A Q&A with Ibram X. Kendi. (Washington Post)
I stopped wearing pants in the name of physical comfort, with the emotionally uncomfortable result that I now present as a woman who wears dresses all the time. (Catapult)
How Nike won the cultural marathon. (New York Times)
I'm a Coastal Grandmother. Stop appropriating our culture. (The Atlantic)
Why women over 50 are having a powerful impact on the battle for Roe. (MSNBC)
Did you hear that Universal Standard created a diffusion line for QVC? It's called Form & Line for Universal Standard and it's a collection of wardrobe basics in sizes 4XS-4XL/00-40 with a more wallet-friendly price. I haven't tried the pieces and don't know the fit or quality, but really appreciate the brand offering a lower-price alternative still in their fantastic size-inclusive range. Let me know if you try Form & Line for Universal Standard and your thoughts!
A first look at plans for the new Union Station in D.C. (Washington Post)
Should you double dose Plan B if you weigh more than 70 kg? (The Vajenda)
Budget culture and the Dave Ramseyfication of money. (Culture Study)
It took a hundred years and two gays to decode her diaries. (Messy Nessy Chic)
It's never too late for your first tattoo. (Literary Hub)
Emma Thompson and the challenge of baring all onscreen at 63. (New York Times)
My entire adult life, I've wrestled with the too-often-asked question posed by men in my bed and kind old ladies alike: Why are you alone? (Elle)
I've used a menstrual cup off and on my adult life (yes, even with having an IUD) yet I just recently found out they have little sterilizers for them that you can plug in your bathroom! Dude, this makes cup life so much easier. I got this one two months ago and am SUCH a fan. With the tampon shortage, it's nice to know there are gadgets out there that make a cup an easier alternative.
Yes, there is a tampon shortage. Here's why. (Washington Post)
Why 'Hacks' star Hannah Einbinder prefers suits and tuxes on the red carpet. (The Hollywood Reporter)
What happens when you come out after 40? (Gloria)
Why does everyone have IBS? (The Drift)
I love my orange tiered midi-length sleeveless cotton dress and folks are always asking if I have found similar. Usually, similar is black, beige, or some muddy color but this is a great alternative from Gap that comes in a great bright color and two cool prints, tall and petite too!
Under NYT ownership, The Athletic lays down "no politics" rule for staff. (Defector)
Queen Latifah wants to have an honest conversation about obesity. (The Root)
Dr. Jane Goodall dares you to think globally. (Elle)
The long shadow of eugenics in America. (New York Times)
Like it or not, Kim Kardashian's Marilyn Monroe Met Gala stunt sets a precedent. (Back Row)
The International Council of Museums (ICOM) Costume Committee has apologized for its guidelines around wearing historical items from museum collections – prompted by a renowned Māori curator and Te Papa executive member. (Radio New Zealand)
These polar bears have found a way to survive without sea ice. (Washington Post)
And because this came up in multiple conversations I've had the past two weeks… What is the metaverse, exactly? (Wired)
The Soma Semi-Annual Sale is going on through June 28th and this is a fantastic time to stock up on intimates, sleepwear, and casual attire for the entire year. A few of my perennial favorites, as someone who has worked with Soma but also been a customer for over a decade:
See/Hear/Read
This week, a few friends and I got together for dinner at one of our homes and the discussion of "hall passes" came up. You know, the imaginary if you had the opportunity to hook up with a celeb of your choice, who would be so special your partner would be down with the idea.
If I was 25, I'd immediately answer Matthew McConaughey. Likely I'd answer the same at age 35 as well. But I listened to their discussion about Tom Brady, Idris Elba, Clive Owen, Jason Momoa, and Daniel Craig and was like… I don't have a single celeb I think about in that manner.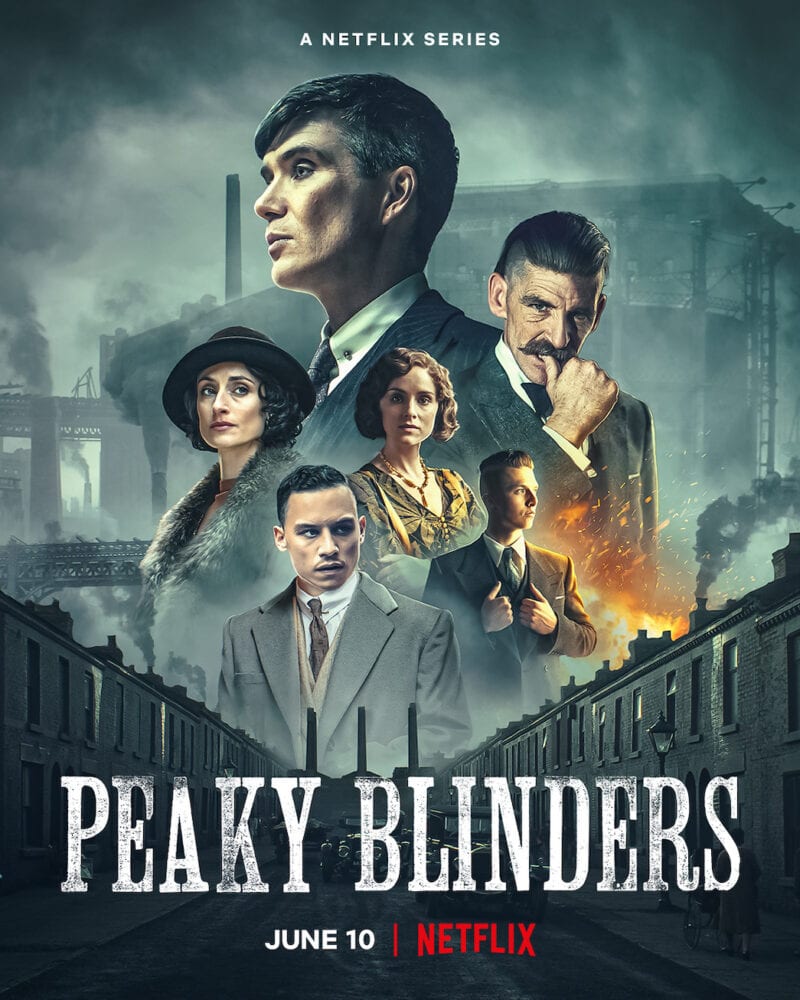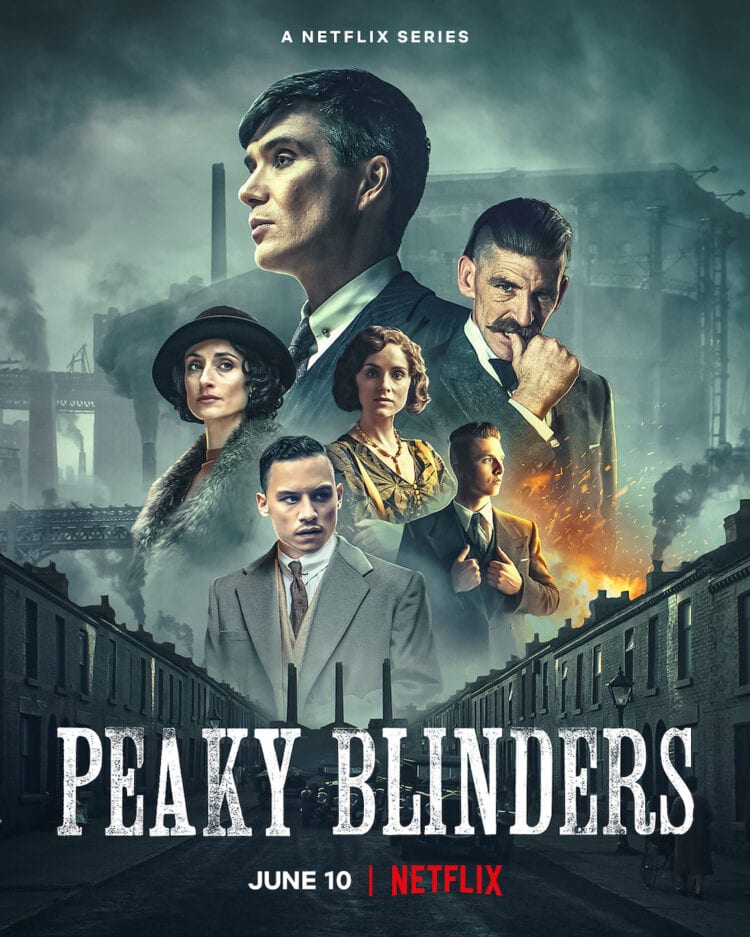 And then the next night we began Season 6 of Peaky Blinders and I forgot how much I enjoy looking at Cillian Murphy. I have no desire to "hall pass" with him, but I'd love to spend an evening learning more about his life over a drink while being able to see his facial expressions up close.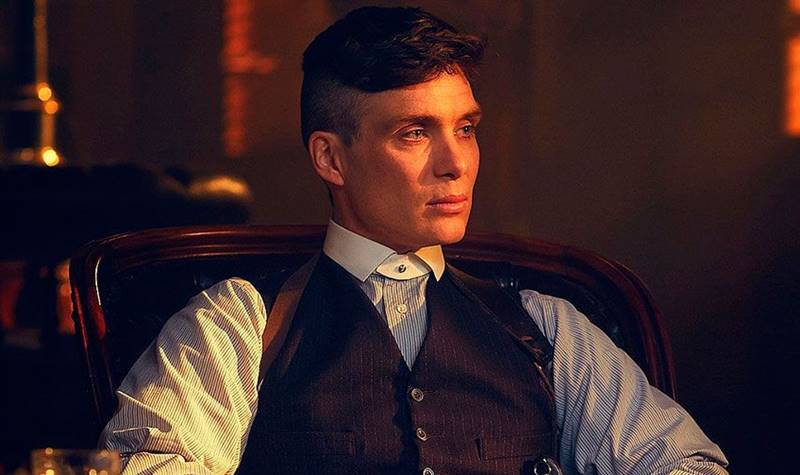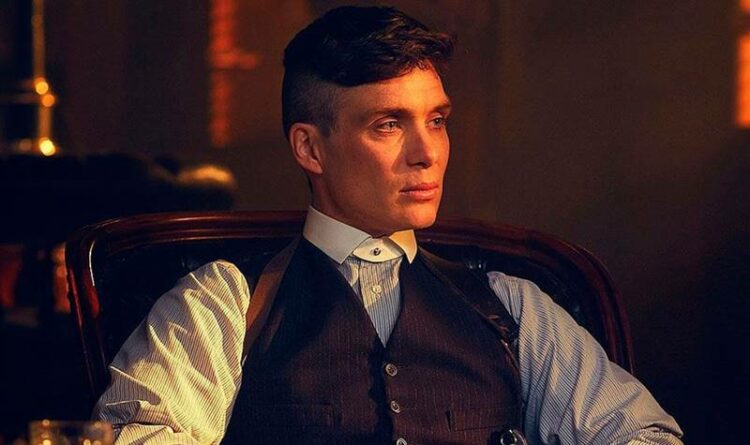 For those who aren't into the show or don't open up Netflix and see them promoting it hard, Peaky Blinders is a series about a crime gang that came to be after WWI, led by the Thomas Shelby, played by Cillian Murphy. The show first aired in 2013 and this final season was delayed due to COVID (we wrapped up watching Season 5 just at the beginning of lockdown). So the return of the sixth and final season is very exciting to those of us who are fans of the show.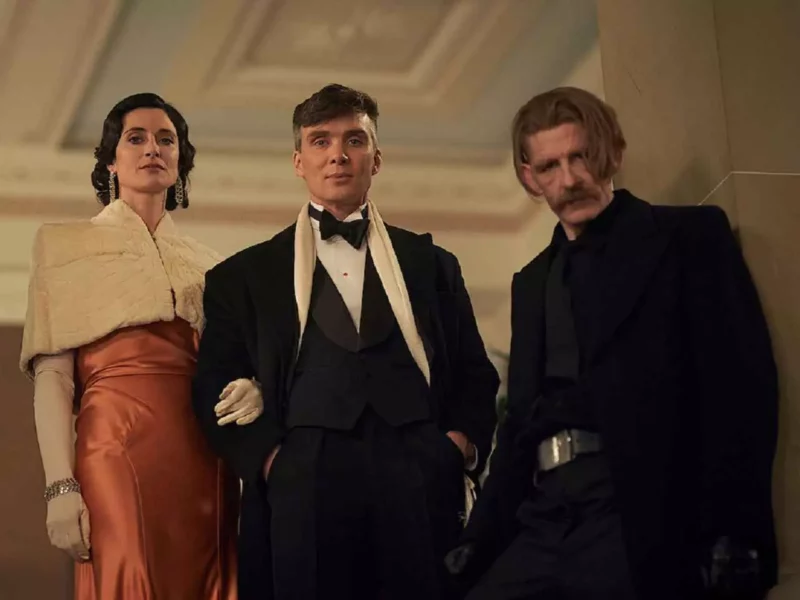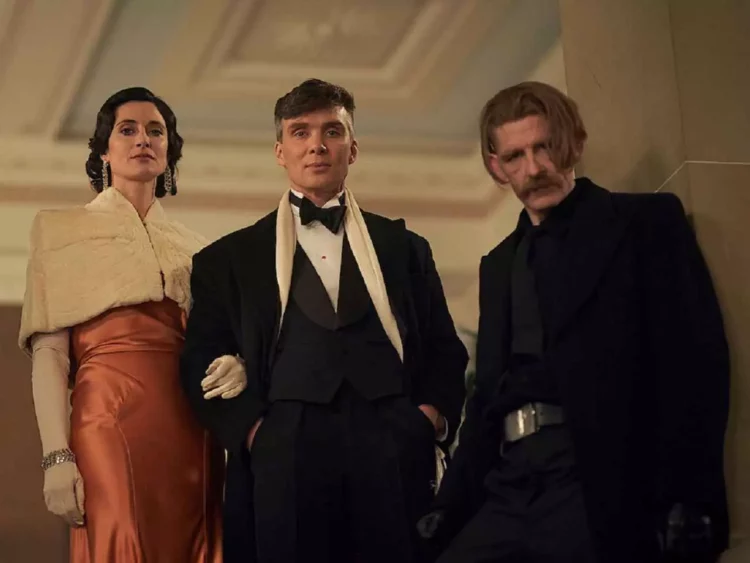 At first glance, Peaky Blinders is not the kind of show I would enjoy. It's a dark and violent series loosely based on a real youth gang from the turn of the 20th century. But my husband was intrigued, I decided to join him for the ride, and in the process, I may have become the bigger fan of the show.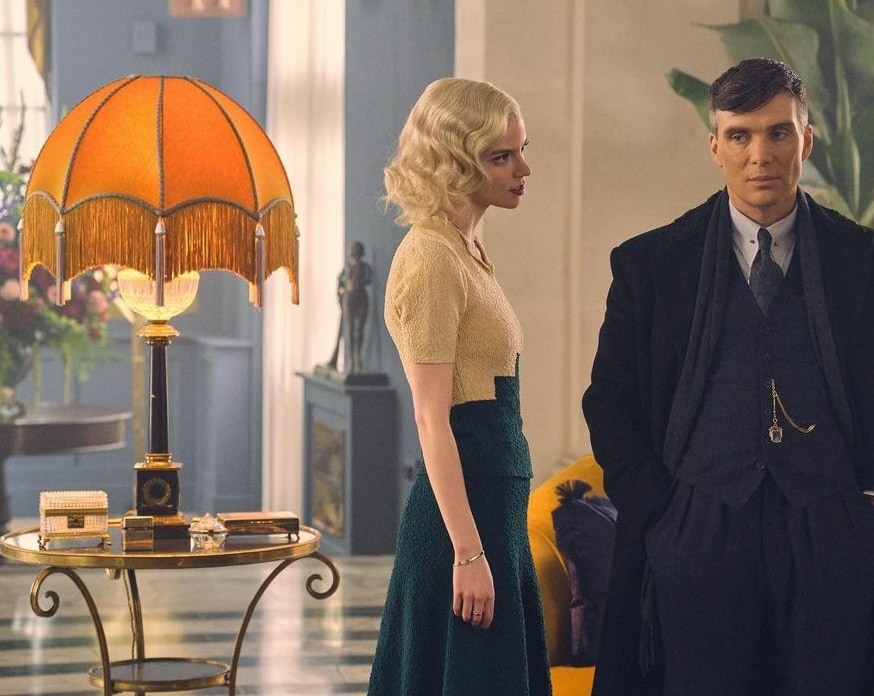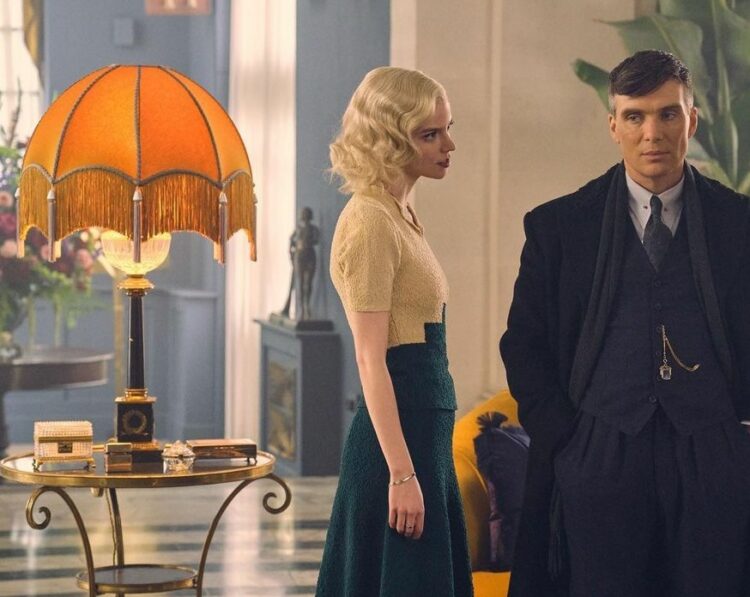 I really enjoy the personal dynamics, I'm always intrigued by an antihero (Murphy's character is pretty… complex), the cinematography is fantastic, the costumes are fabulous, the female characters are strong and nuanced. I am so sad about the passing of Helen McCrory who played Polly, one of the fiercest women in the Peaky Blinders cast. She passed before the final season and her spirit is sorely missed.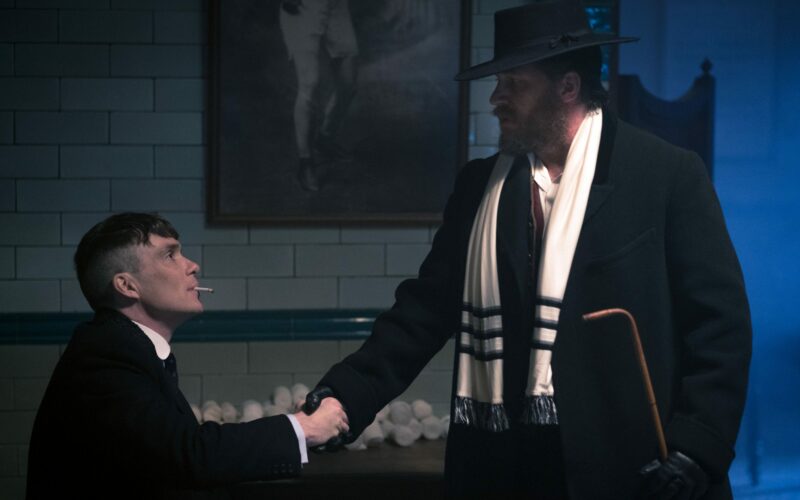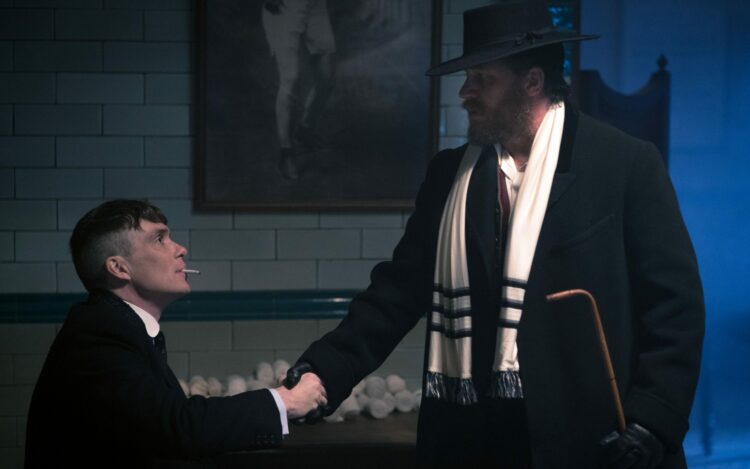 It sucks that there were two years between seasons. The first episode of this season started and we were a bit confused and forgot a lot of the story, even with watching the recaps and trailers offered by Netflix. But it all came together and we were once again riveted.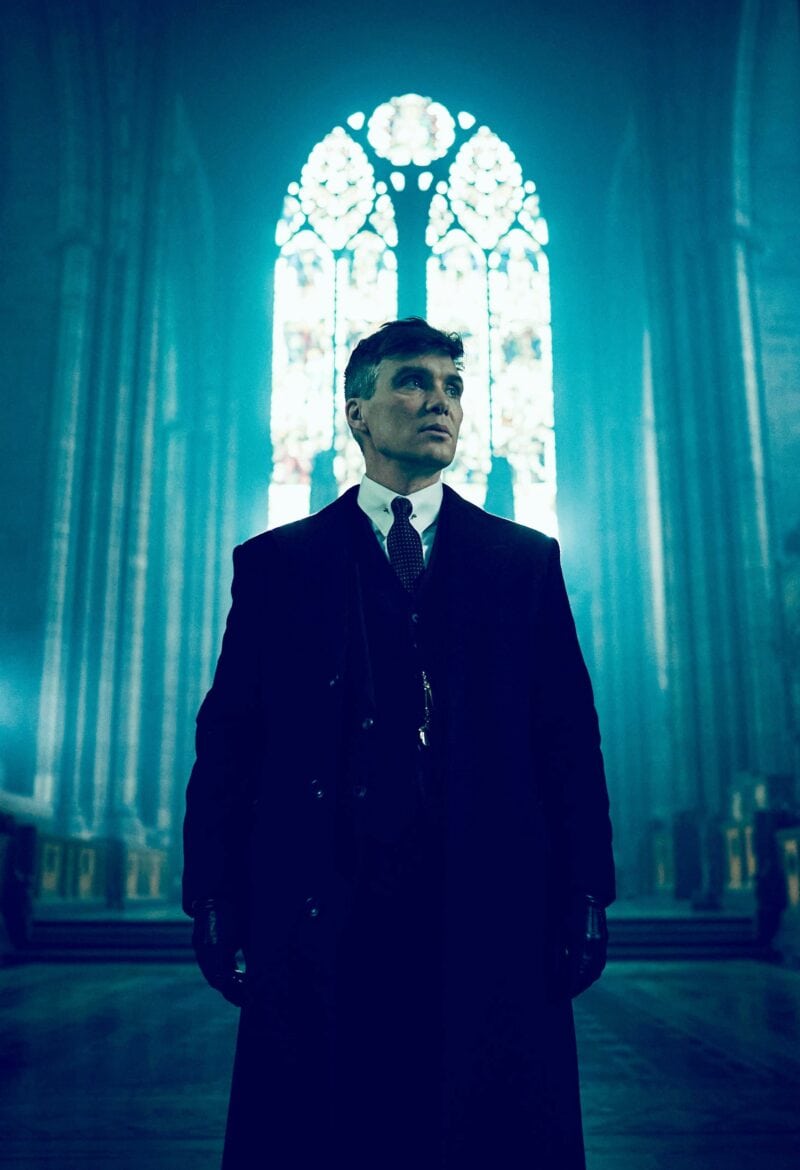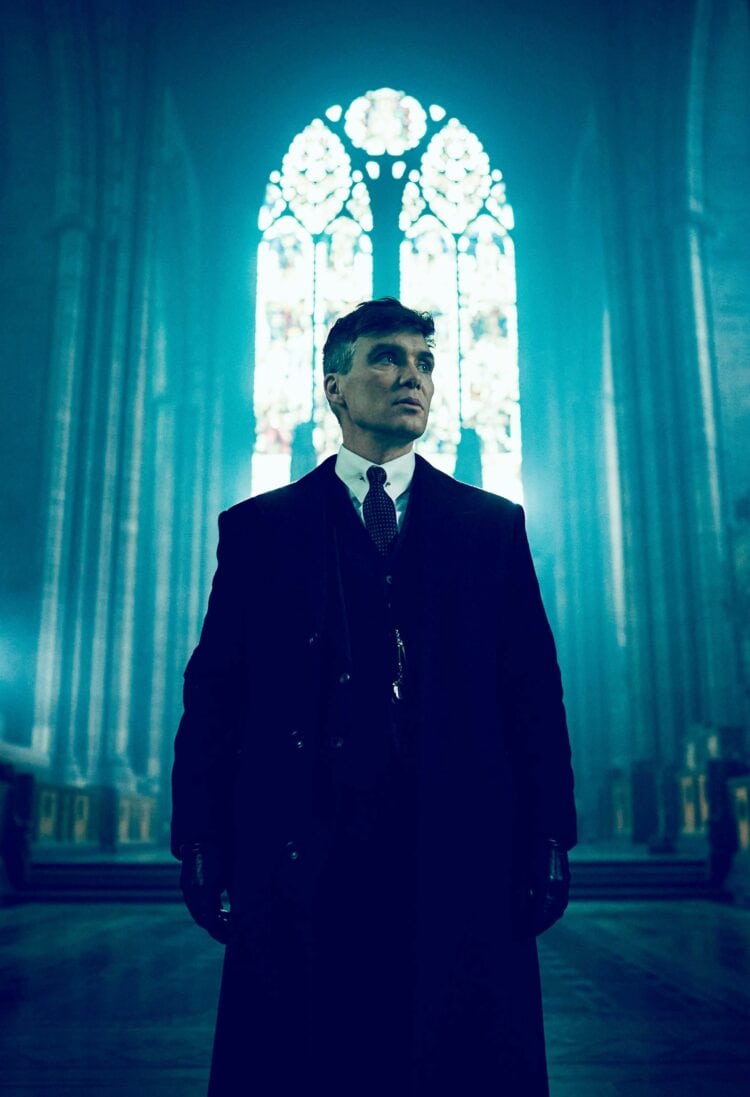 We aren't finished with the season, I think we're on Episode 4. We don't want to gobble it, but savor it a bit since we know it's the end. This season of Peaky Blinders is less violent and artsier with the cinematography and quotable one-liners and I'm not hating on it. They do such a great job of using lighting and angles to make Cillian Murphy's face look even more intriguing. I'm going to be sad when we finish this series.
For Your Entertainment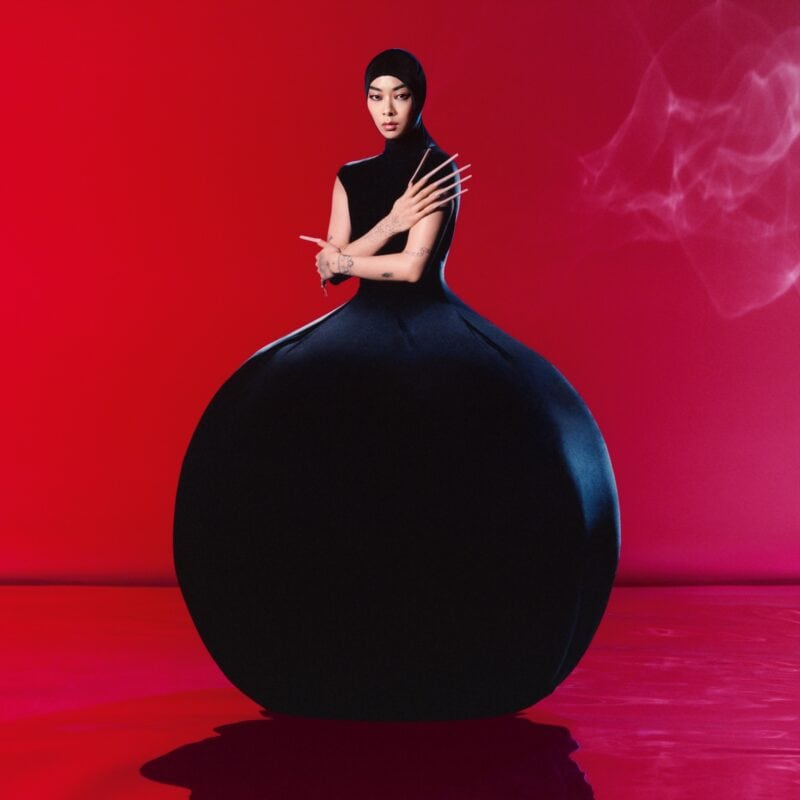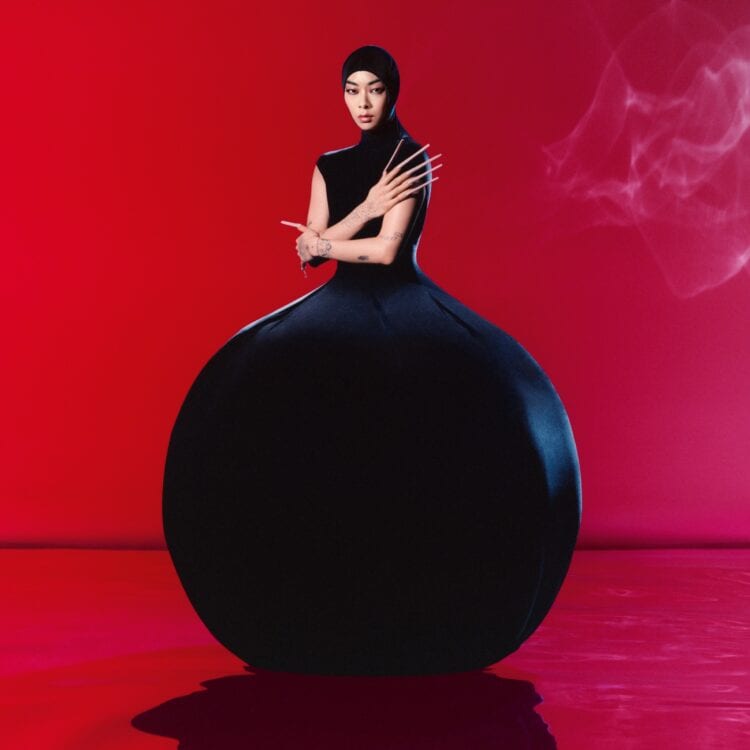 This isn't the first I've featured Rina Sawayama in a Weekend Reads. The first time was back in 2019 and I love to see how much her fanbase has grown. Last week I took a Peloton bike ride that had this song and it has been in my head ever since. The video is a perfect accompaniment to it, the lyrics a positive spin on the hellish landscape our country is for those who may not fit the conservative hateful ideal and how everything, even hell, is better with others. And yes to the fun fashion and makeup! I have to say folks, this hell is better with you! ❤️
An FYI About Wardrobe Oxygen and Weekend Reads
This will be my last Weekend Reads until July 16th. I will be working this coming week through Friday, but then will take a mini-sabbatical and complete media fast until I come back to work July 11th. But that's why I made sure to have plenty of links in this issue!
I know I am not the only one feeling utter burnout from our current pace as a society along with all the trauma our country and world is facing. The reason I chose to make blogging my full-time career is because I wanted to get my life back, and I have felt that slipping away the past couple of years.
I have the privilege with this job to make my own schedule, and for my mental health I'm taking a scheduled break so I can come back happier and more inspired. Weekend Reads is the most popular series on Wardrobe Oxygen and receives the most traffic from subscribers and regular readers, so I wanted to let you know first.
Remember the oxygen mask theory – you can't take care of others unless you first take care of yourself. Self care is not stylish and we all need to rest to be fresh to fight another day. I can't wait to see you next month, much love to all of you and I hope, if possible, you too can find time to take a break and rest.