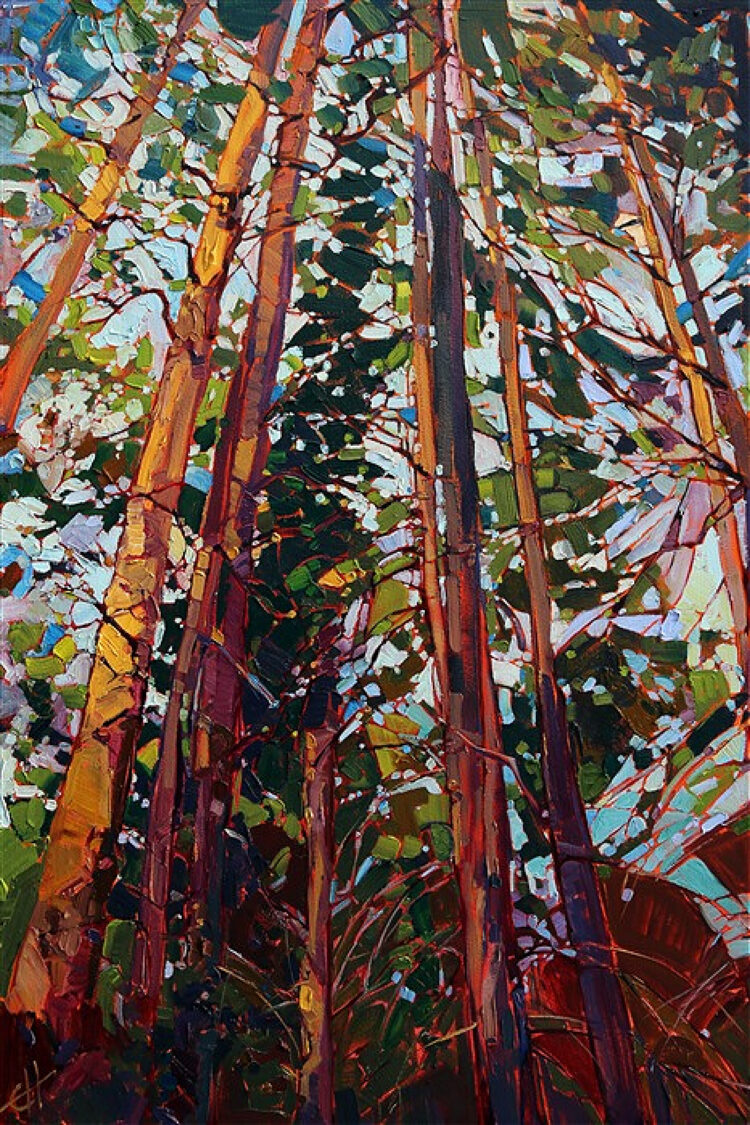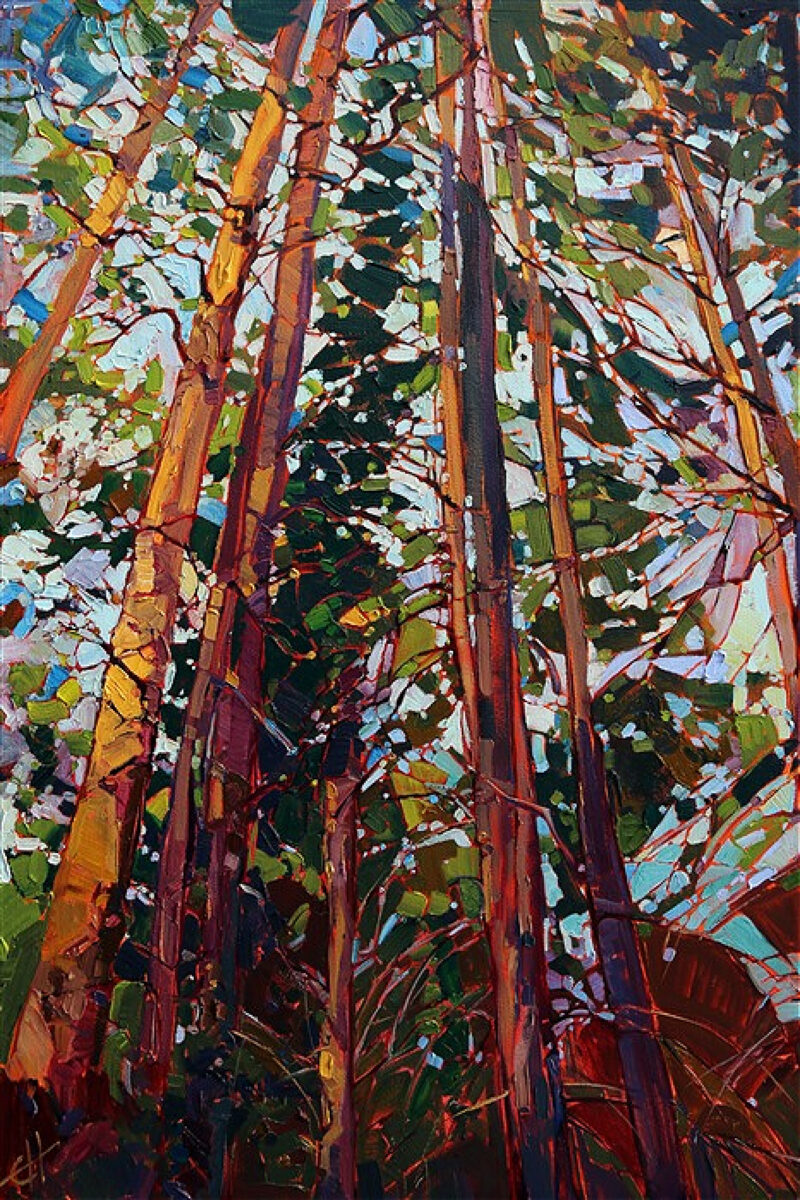 Weekend Reads
Young women broke hard for Democrats in the midterms. (The Hill)
You might go through hell for your post-Ozempic body. (The Cut)
Steve Comes Home: How the 'Blue's Clues' host overcame death rumors and depression to return to his beloved TV pup. (Variety)
Thousands were released from prison during covid. The results are shocking. (Washington Post – gift article)
Growing old online. (Wired)
Paulina Porizkova: As a former model, I know the dark side of having 17-year-olds hawk anti-wrinkle creams. (The Cut)
Cancel culture may not exist, but canceled culture does. (Ijeoma Oluo: Behind the Book)
Carrying out executions took a secret toll on workers — then changed their politics. (NPR)
How to reduce food waste at Thanksgiving dinner. (Washington Post – gift article)
Wasted food, hungry Americans – is donating surplus produce a solution? (The Guardian)
I'm wearing tunics now. (McSweeney's)
Shein's new resale program won't make it any more sustainable. (Vogue Business)
At 75, Judy Woodruff, "the last grown-up in Washington journalism" prepares to sign off after nearly a decade as an anchor of "PBS NewsHour." (New York Times – gift article)
Jennifer Aniston has nothing to hide. (Allure)
The Velveteen Rabbit was always more than a children's book. (Vulture)
I think the butter board may have broken me. (Food & Wine)
She has 13 cats in a two-bedroom condo. Here's her litter-box advice. (Washington Post – gift article)
H&M facing another lawsuit over "misleading" marketing of "Conscious" collection. (The Fashion Law)
It's never too late to write that novel. (Ladyparts)
The ugly story of how corporate America convinced us to spend so much on water. (Vox)
It could be Millennials vs. Gen X. Or it could be you. (New York Times – gift article)
Hosting Thanksgiving has inspired us to look at our home with fresh eyes and update some parts of it. One of the easiest ways is thanks to my sister's recommendation: plug-in dimmers. I never considered these before, but essentially you plug any light into this and then use the dimmer tool instead of the lamp switch to turn on, off, and control brightness. It has made the house cozier and given me more creative freedom with lights. For example, I moved a little lamp to the dining room to gently brighten a dark corner. If like me you never thought about such gadgets, they're also very reasonably priced (I got this exact two-pack for around $20).
The Best Sales This Weekend
We're in the time of year where REALLY GOOD sales are happening, and with it no longer being Black Friday/Cyber Monday and now Black Friday Week/Cyber Week a lot of the REALLY GOOD sales are this weekend. The ones that caught my eye:
And having this separate because I know so many of you are fans… Universal Standard is having their PRISM sale with their iconic t-shirts on sale PLUS I HAVE A PROMO CODE!!! Promo code INFS-ALISON10 will give you an extra 10% off not just this weekend, but through December 5th! WOOOO!
Hear/See/Read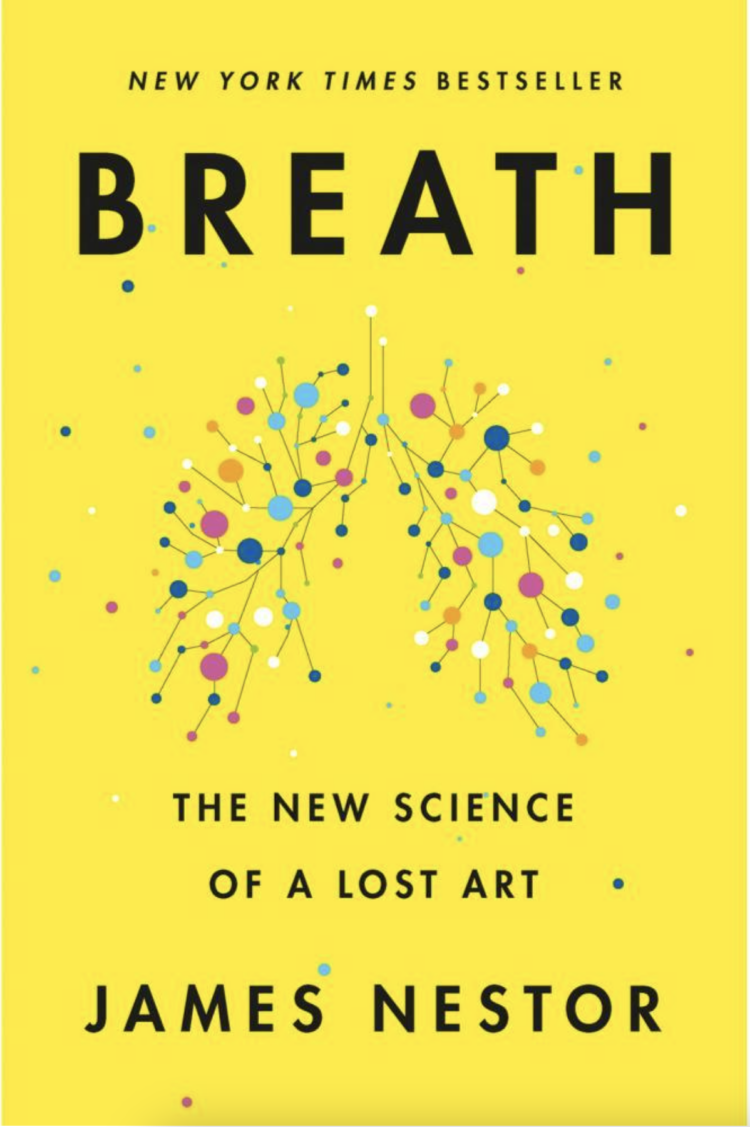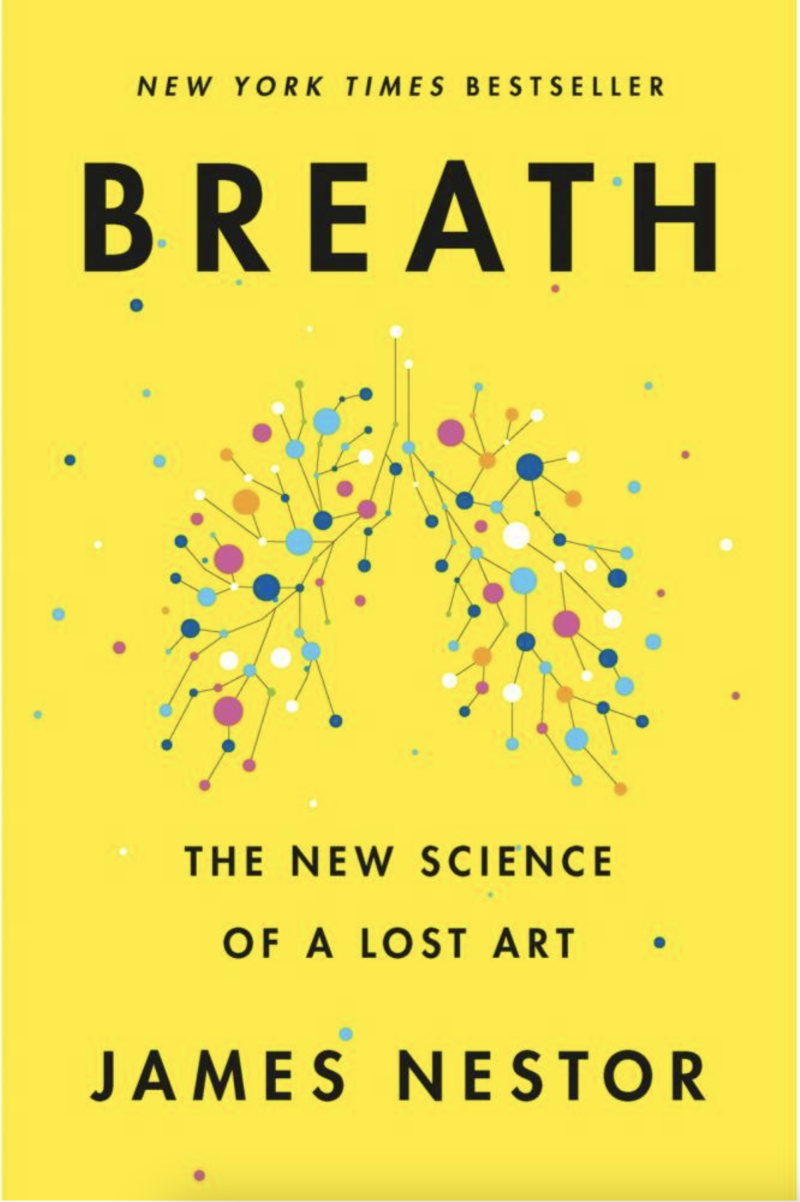 If you are already thinking about New Year's resolutions, or are looking for a book gift, you may wish to consider Breath: The New Science of an Old Art by James Nestor. I recently finished the audiobook and am considering the paper copy so I can reference it over and over and possibly gifting it to other folks.
James Nestor dealt with chronic nasal congestion and sleep apnea. Looking for a solution, he ended up going on a journey learning about how the breath and how we breathe can affect far more than seasonal allergies and our sleep. He shares many of these theories and methods in this book, from simple to complex, recommended by doctors to concepts from those ostracized from medical and dental communities.
Just because it's in the book doesn't mean it's the best decision for all. One of the methods shared had me go down a research rabbit hole. I originally wondered if it was a good choice for me and after a half-hour with Google, I was questioning its inclusion in the book and wondered if I should continue reading. I'm glad I did, it became more clear that Nestor wasn't preaching what to do, but more what is possible.
The point of Nestor's book is not for everyone to take on all of these methods, but to show how we may have a very narrow concept of what it means to breathe, and how our breath can affect so many aspects of our physical and mental health as well as our appearance, sleep, and temperature tolerance. This isn't a replacement for modern medicine, but an addition, some food for thought. Breath: The New Science of an Old Art isn't mouth-dropping info; if you read it you'll find it keep your mouth closed unless speaking info!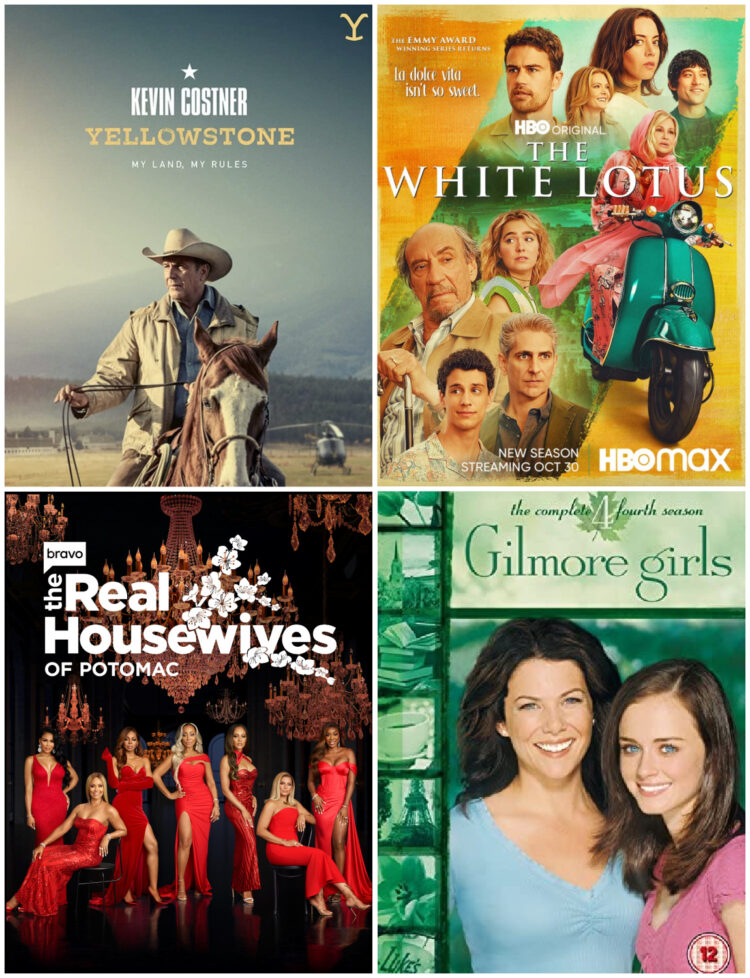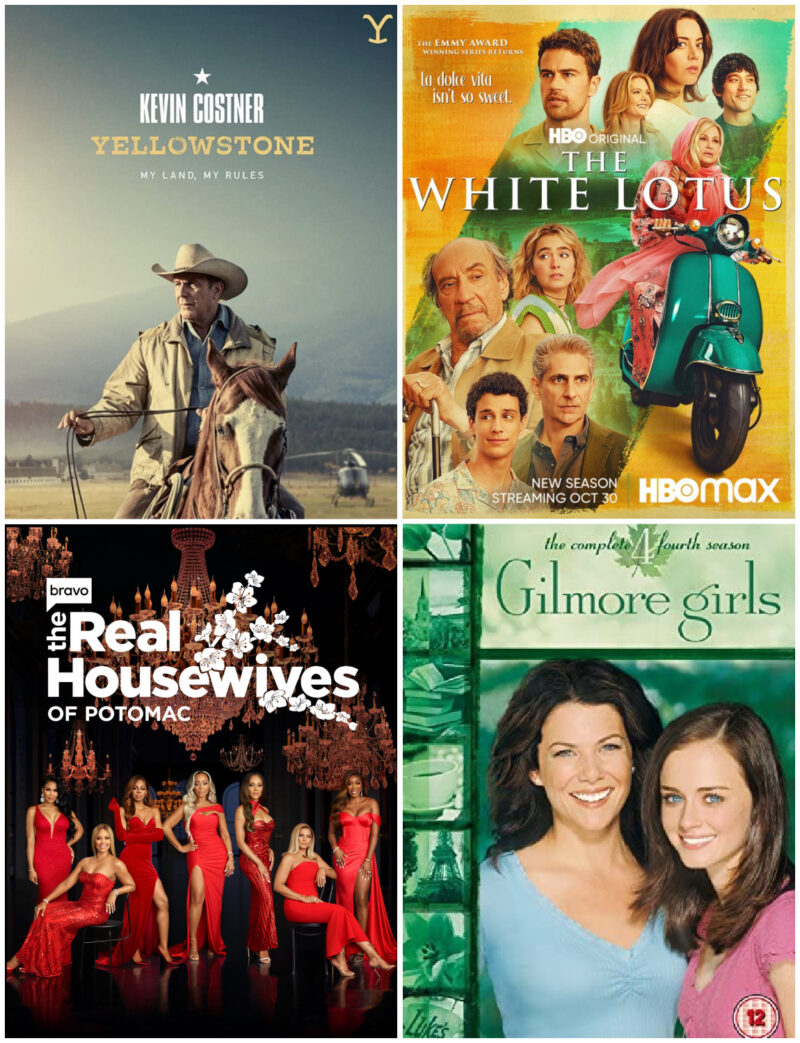 So what have I've been watching? We've started the new season of The White Lotus (intriguing but not as fun as the first season), the new season of Yellowstone (The Duttons become the Trumps and I am not ready to discuss it), and my guilty pleasure, The Real Housewives of Potomac (how can I resist a reality show taking place virtually in my backyard where I often recognize where they eat, where they go, and who they hang out with?).
My daughter is going through every episode of Gilmore Girls, a show I never watched when it was originally on but I knew the general idea and cast of characters. She is halfway through Season 4 and I end up catching an episode or a portion of one to have a general idea of what's going on (we're at the return of Jess). All of the characters are self-absorbed and exhausting but it's interesting to see who my daughter thinks is the worst (at first she admired Rory but now is so annoyed by her) and who I do (Lorelai by far, and I'm now an age where I understand Emily).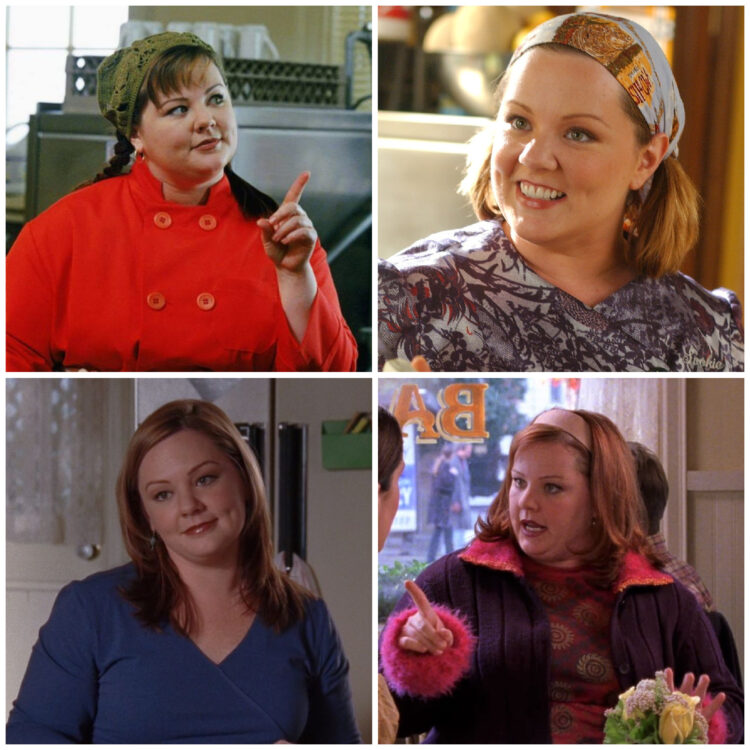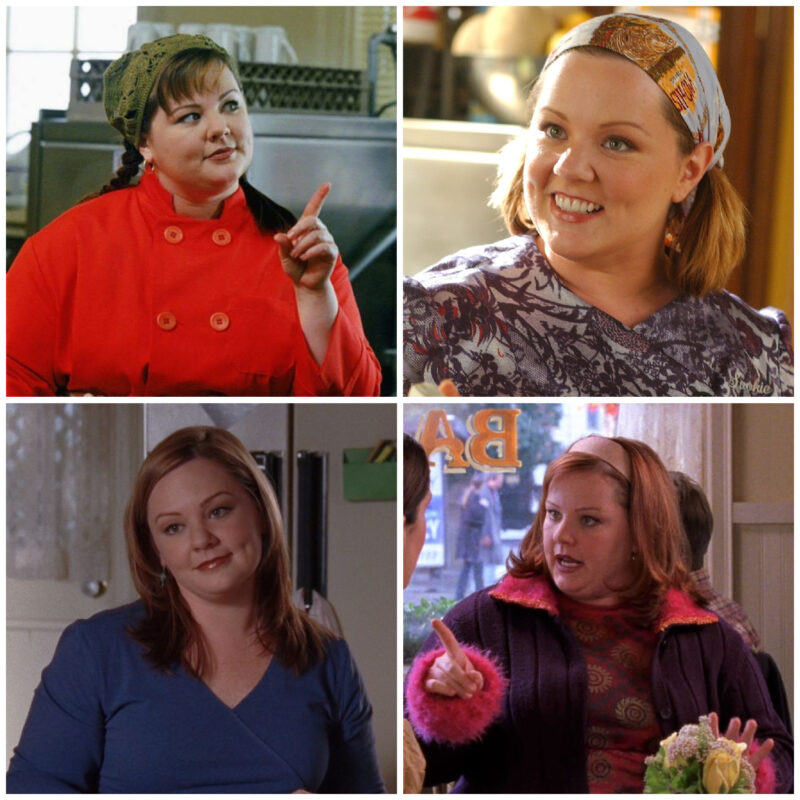 The only good thing about this show is Melissa McCarthy as Sookie. Why did it take so long for her to gain worldwide fame after this episode? She is the bright spot of this cast, funny and sweet and utterly gorgeous even though they gave her the worst hair and wardrobe. Oh yeah, Hollywood fears larger bodies, and was positively terrified and disgusted by them 20 years ago. This show is a seven-season study in Pretty Privilege. If you want quick and witty banter, instead check out The Marvelous Mrs. Maisel which is also an Amy Sherman-Palladino production, but with far better fashion, acting, and decor. Even the last season of Mrs. Maisel is better than any Gilmore Girls episode.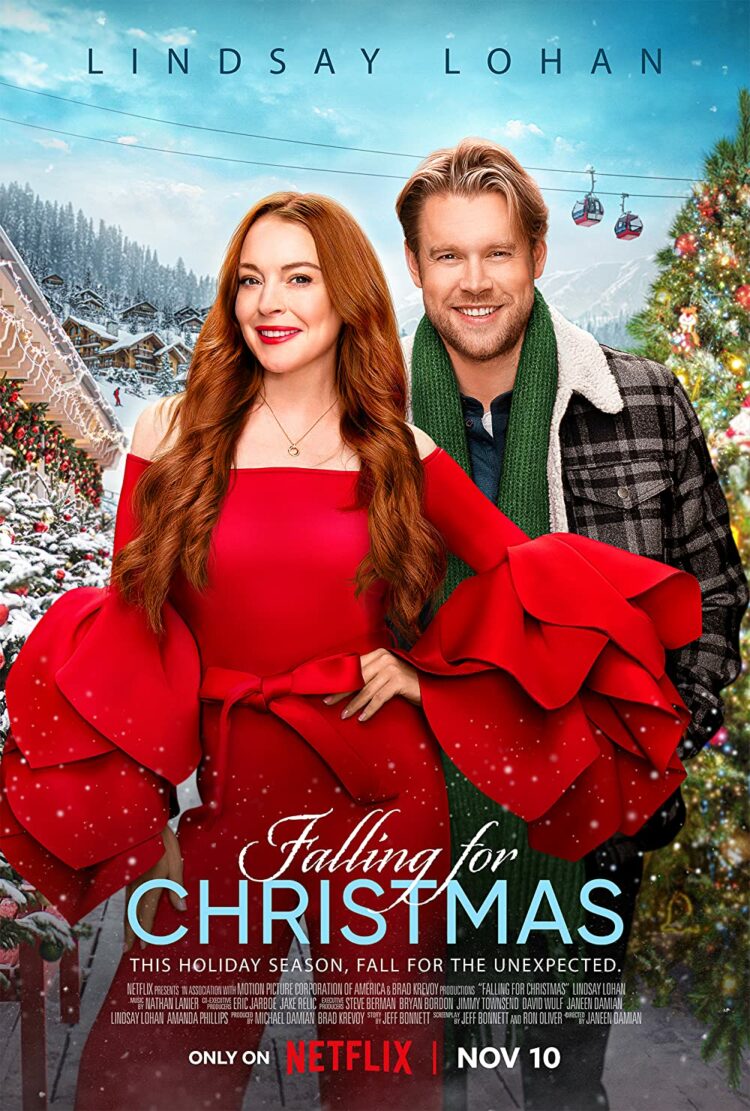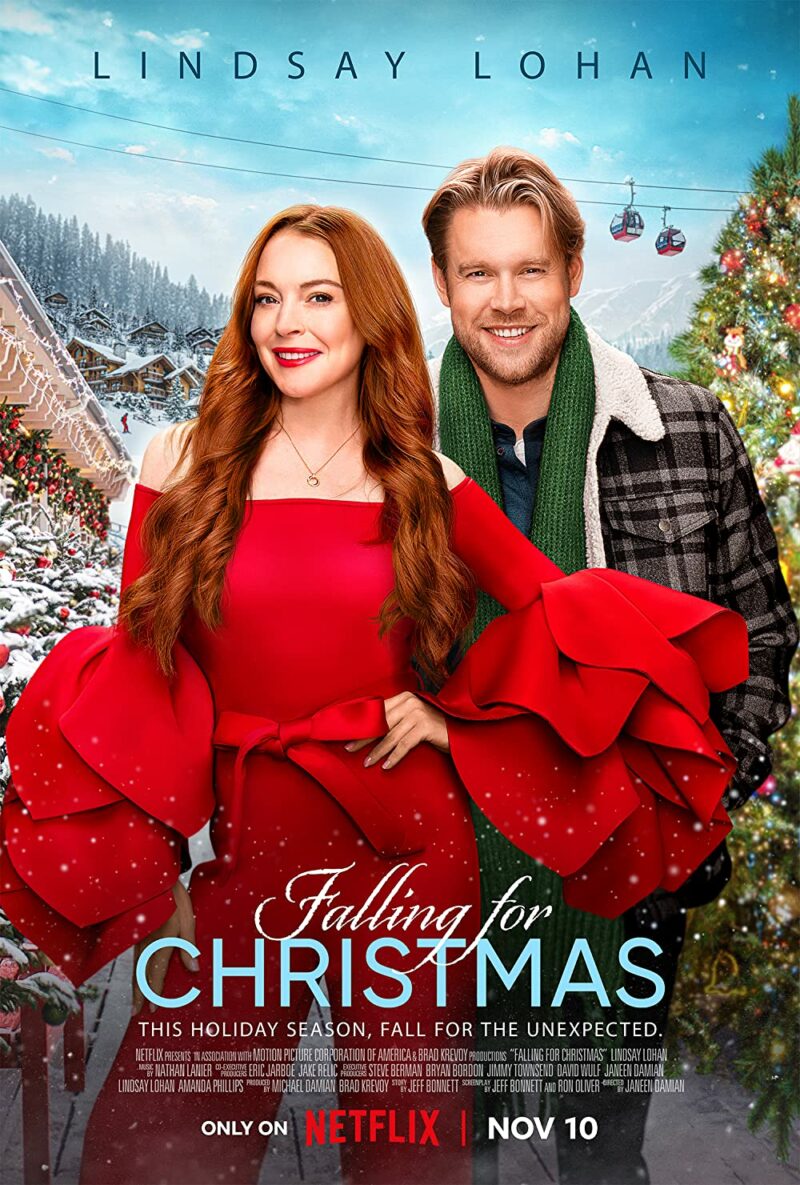 I saw the Lindsay Lohan Christmas-themed movie on Netflix (I'm not the right generation to feel a lot for LiLo so I found it mediocre; those younger may love it). Wealthy woman gets amnesia, charming non-wealthy person takes her in, she gets back her memory and with it and new outlook on life. The best thing about the film was seeing Jack Wagner play her dad.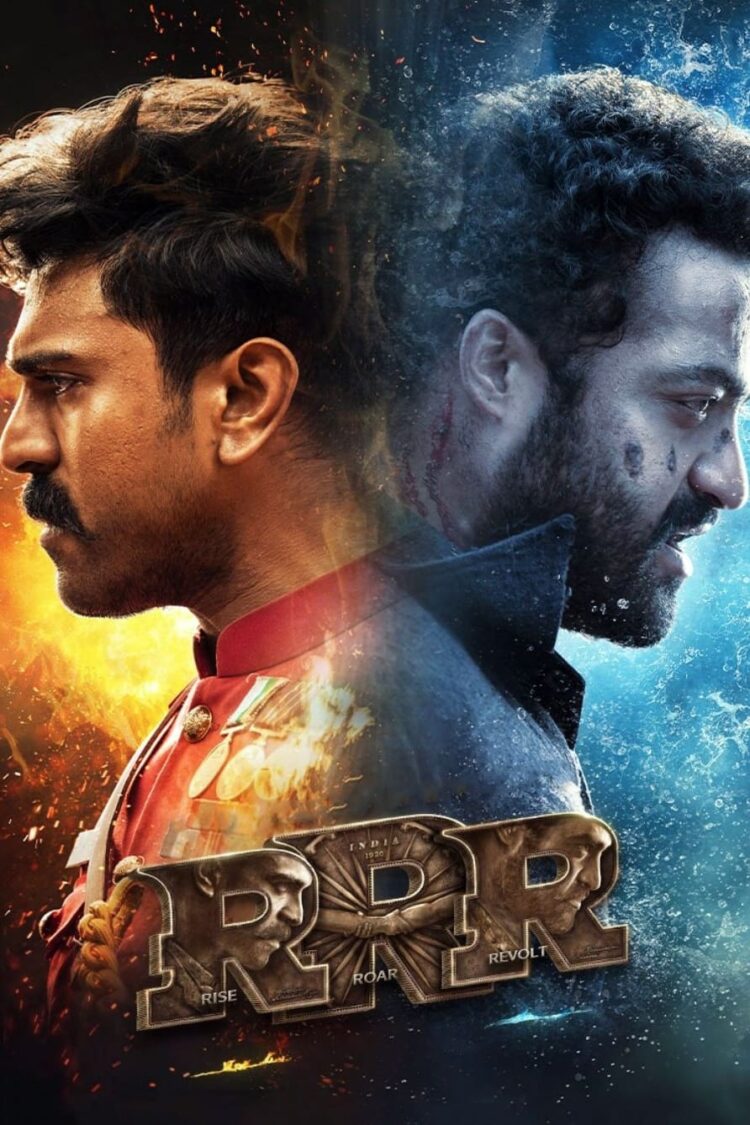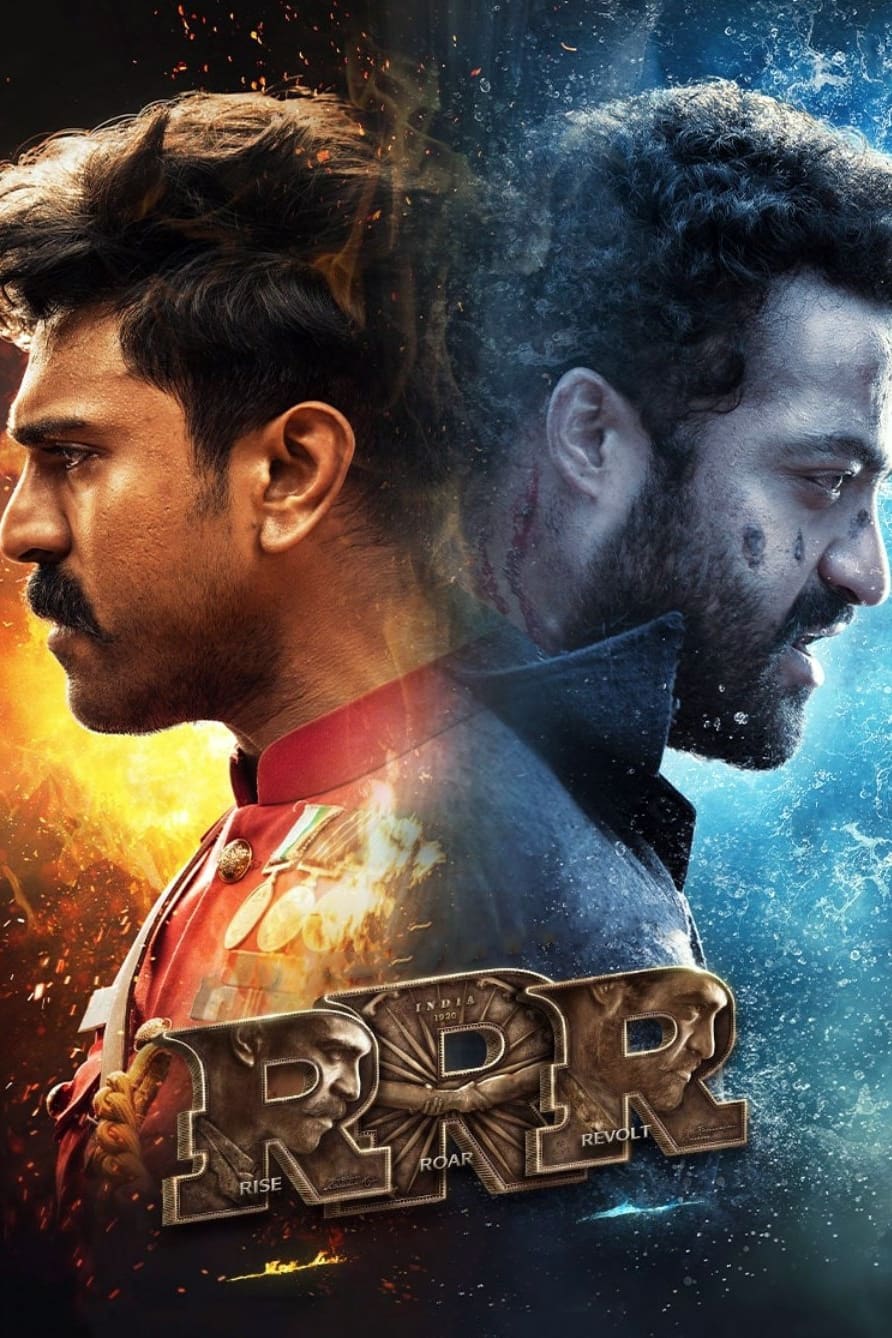 And it may have taken two weekends to get through it, but I saw RRR and it was one of the best films I have seen in my entire life.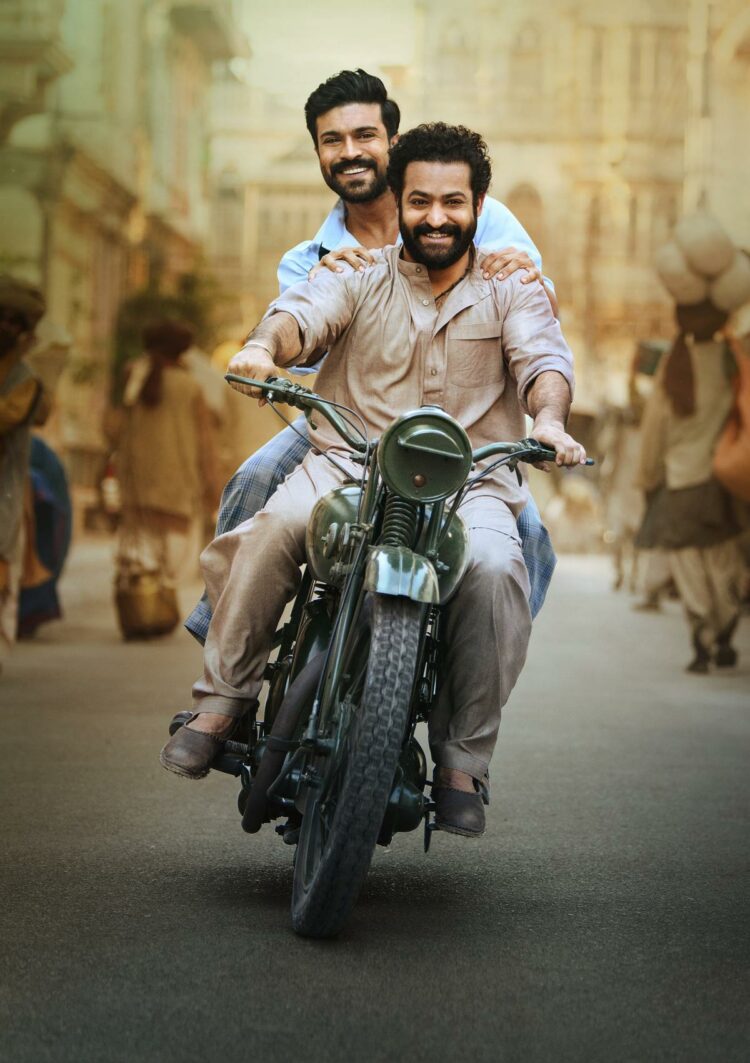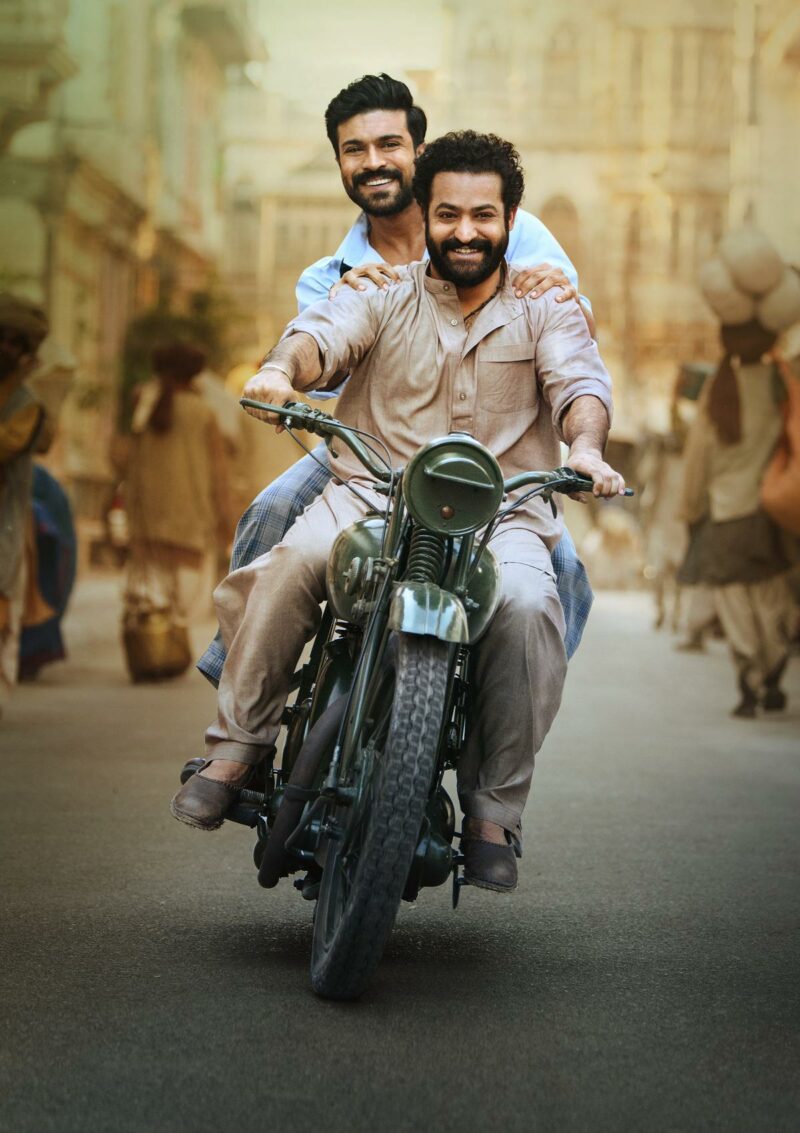 RRR (which stands for Rise, Roar, Revolt) is an Indian Telugu-language film that came out in March of this year and became a megahit. Now available on Netflix, it's offered with a range of subtitles and dubbing so more of us can experience it. And even though it's just over three hours in length, it's worth your time. It's okay to break it down into smaller segments; you will want to come back and find out what happens next.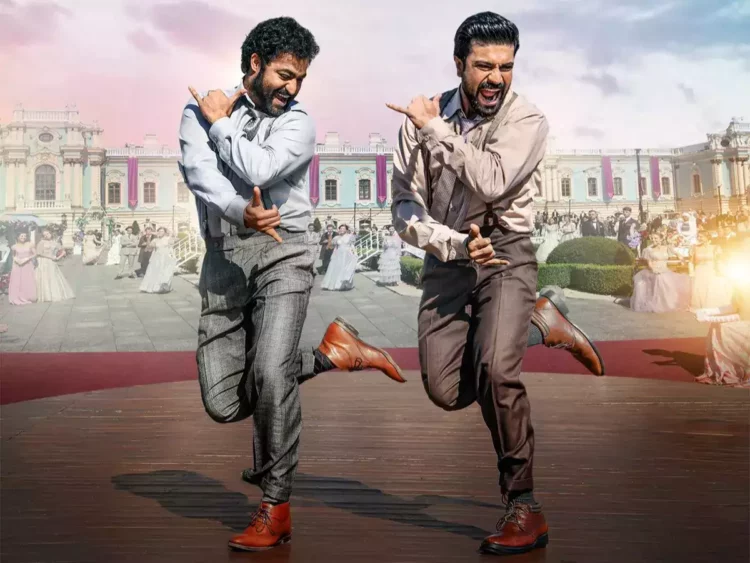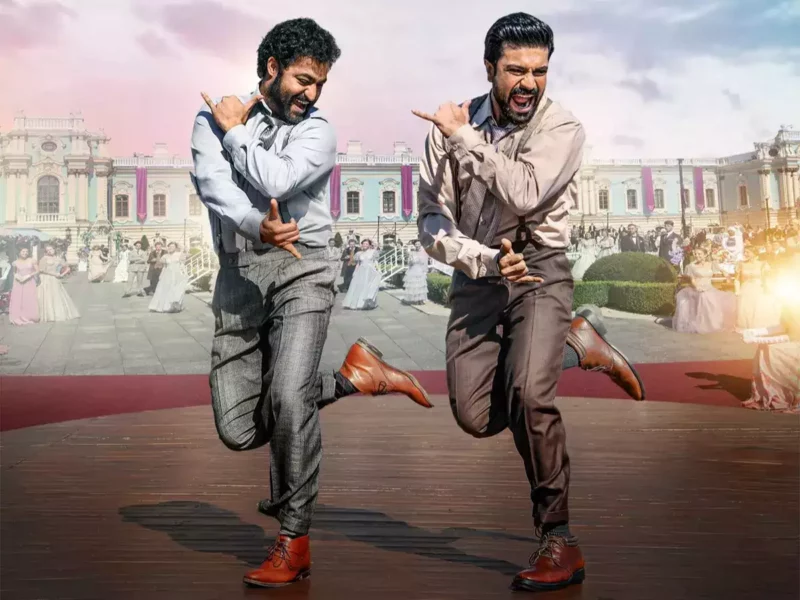 The movie is about two real-life Indian revolutionaries, but this exact story is complete fiction and fantasy. Director and co-writer S.S. Rajamouli came across the stories of these two historical individuals and dreamed up what would have happened if they met and became besties. If that doesn't sound appealing, please understand this is the most vibrant film that will make this bromance positively riveting.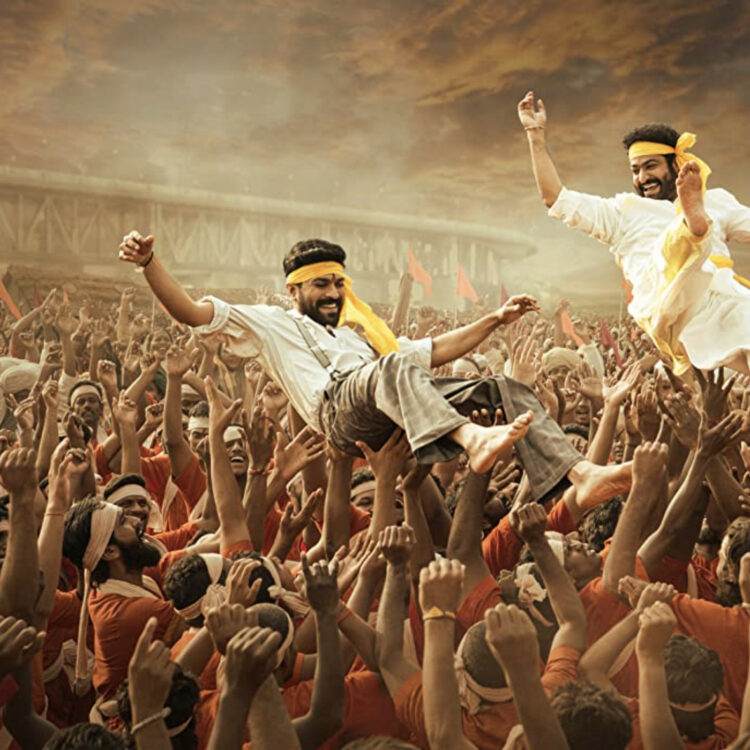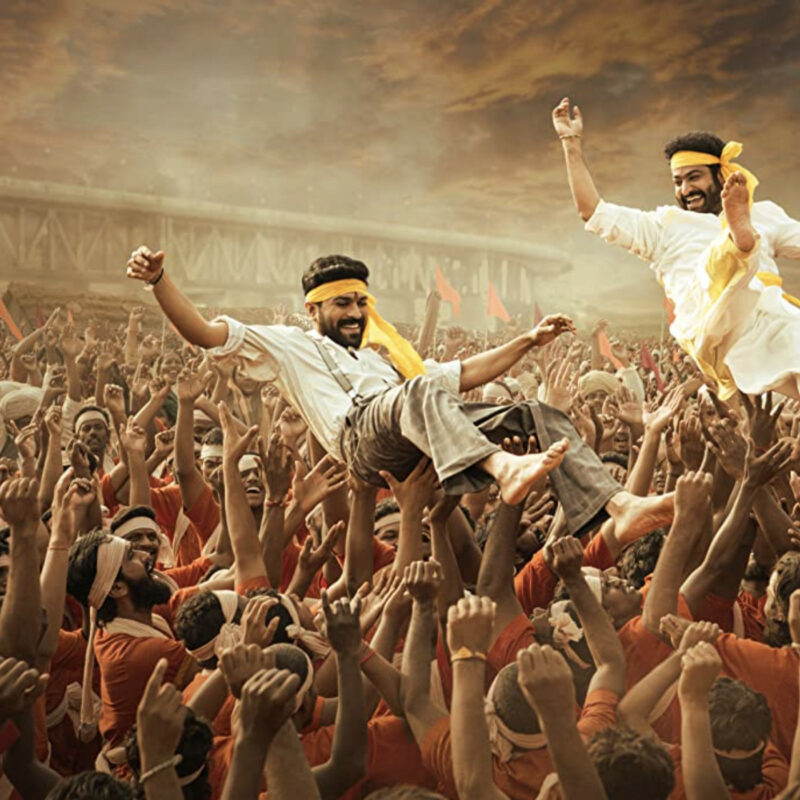 These two strong yet sensitive men who look phenomenal without shirts defy reality with their battle skills while being charming, loyal, and kind. CGI is used in the best way to make fantastical moments, especially with animals. It can occasionally be violent, but that violence is tempered with… musical numbers! Dance scenes! And a powerful story of loyalty, honor, and good vs. evil. Loved this film.
For Your Entertainment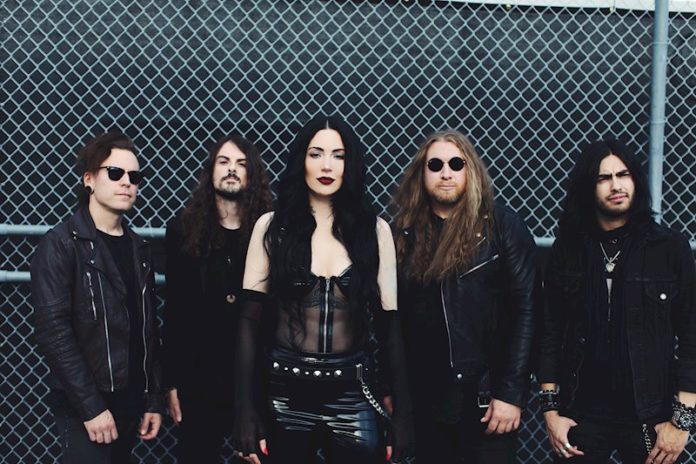 For those who were raised on rock & roll and wonder where this genre is in 2022… check out Dorothy, a Los Angeles band that formed in 2014. Led by singer Dorothy Martin, Dorothy is badass rock that feels classic yet modern and their latest release, "Black Sheep" will have you banging your head.