This article may contain affiliate links; if you click on a shopping link and make a purchase I may receive a commission. As an Amazon Associate, I earn from qualifying purchases.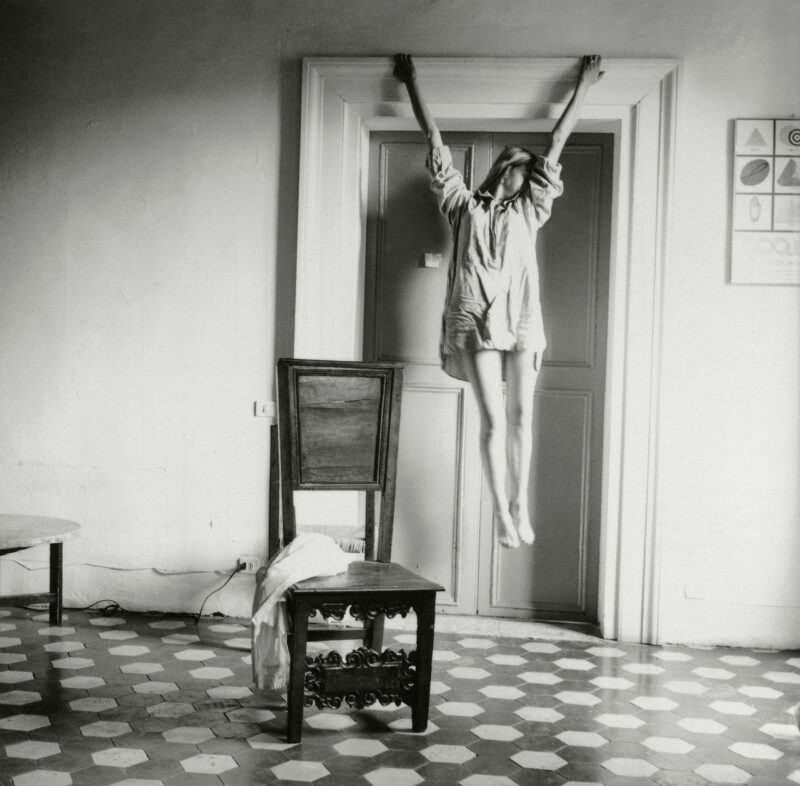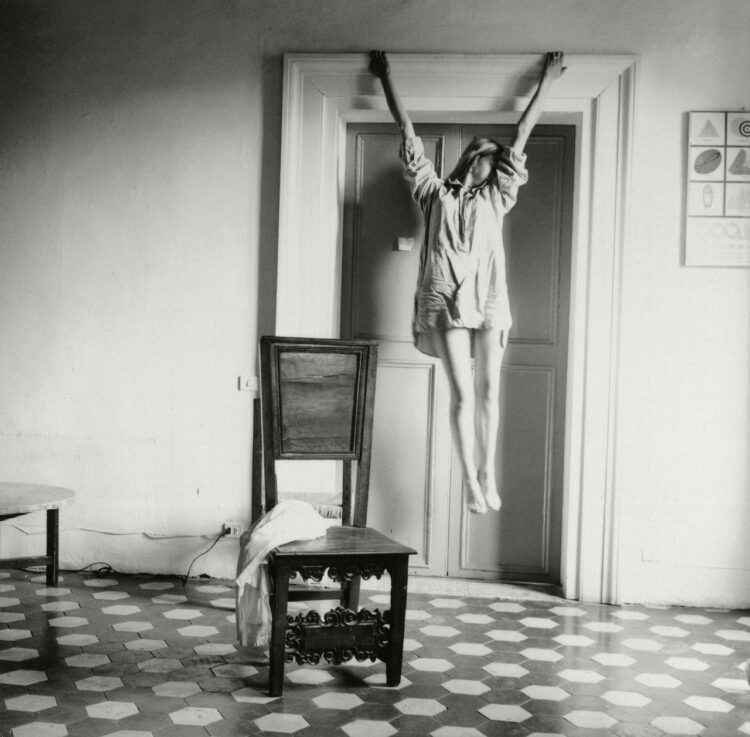 Weekend Reads #255
Something in space has been lighting up every 20 minutes since 1988. (Ars Tchnica)
Oh my gosh, you know I love Allbirds but often find them… boring. Useful, utilitarian, but not super fun. Until now, check out these limited edition Allbirds Risers with the prettiest colorful trim!
Obama takes to TikTok to support libraries' fight against book bans. (Washington Post – gift article)
See every Barbie-inspired look from Margot Robbie's press tour. (Time)
This 'Black Mirror' episode predicted the future SAG-AFTRA is striking against. (Collider)
Speaking of which for my colleagues… Influencers have their own guidelines to follow for the SAG strike. (Vanity Fair)
Maryland's governor Wes Moore on Gen Z, social media, winning over Republicans, and why "service will save us". (Vogue)
I need to write my Knack bag review now that I used it (and loved it) on travel. But I am excited about their smaller version which is the perfect commuter bag with space to hold your outfit after your bike commute or gym workout (or to store your activity outfit for after work). BTW use code WOKNACK for a free packing insert with every full-price purchase (while supplies last)
The outrage over Jason Aldean's 'Try That in a Small Town,' explained. (Washington Post – gift article)
As the Women's World Cup gets underway, a look at the history of the sports bra. (NPR; thank you Paula for sending this my way!)
This IMO is one of the best commercials I've seen in a while and a fantastic tribute to Megan Rapinoe for her last Women's World Cup! (YouTube)
I loved Alissa's list of how-to articles she regularly revisits. (Honestly Relatable)
The algorithmic anti-culture of scale. (Garbage Day)
I know many of you love the sustainable fashion brand ABLE; this weekend they are offering 25% off dresses and sandals with promo code STAYCOOL. I'm partial to the Zelda dress and the Mika clogs.
Missing children found after 40 days in Amazon released from hospital. (CNN)
This fossil of a mammal biting a dinosaur captures a death battle's final moments. (NPR)
If you're watching the Netflix series, Survival of the Thickest, and wanted to know where Michelle Buteau got her looks, this article shares some of them. (Femestella)
We came back from vacation to a garden bursting with zucchini. While we give much of our garden produce to our community, we still have plenty. I asked on Instagram Stories if folks would send me their favorite zucchini recipes. In case you too have too much zucchini I am sharing what I received:
PS. Last week's Weekend Reads.
See/Hear/Read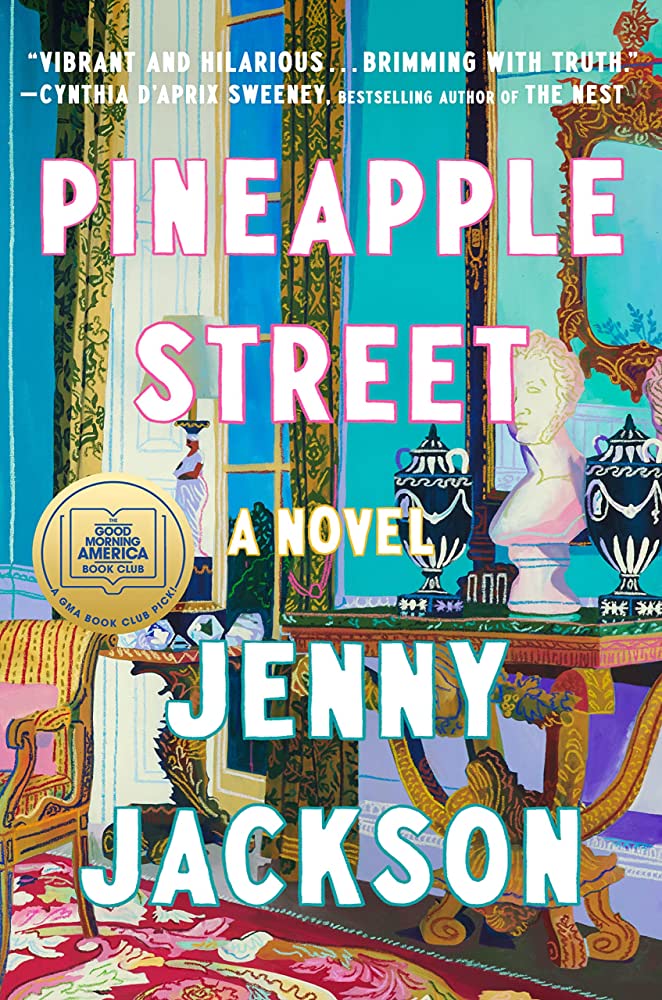 I don't read books as much as I'd like, so on vacations I make sure to bring a novel or two. And for this vacation, I read and finished Pineapple Street: A Novel by Jenny Jackson. I screenshot a friend's Instagram Stories where she said she enjoyed it on her vacation so I bought it for my own.
I started Pineapple Street and immediately began Googling reviews. The first couple of pages felt so cliche chick lit, over explaining minutia to create a visual of each person and situation, as though the reader doesn't have their own ability to envision what is on the pages. This always drives me bonkers; I like a book that drops details so your image takes time to truly develop and you see your internal biases as such details may go against what you originally thought.
The reviews were positive most everywhere, so I kept going. And I was glad I did. This isn't some Best Book nominee, but it was an enjoyable vacation read about the affluent families of NYC and the non-affluent folk who may marry into them. Think The Gilded Age for the 2020s. Nothing too deep but not painfully shallow and tone deaf, no clear evil or princess perfect people, and it all wrapped up with a pretty bow at the end. Pineapple Street: A Novel is available at Bookshop, at Amazon, and at your local library (and the Libby app).
For Your Entertainment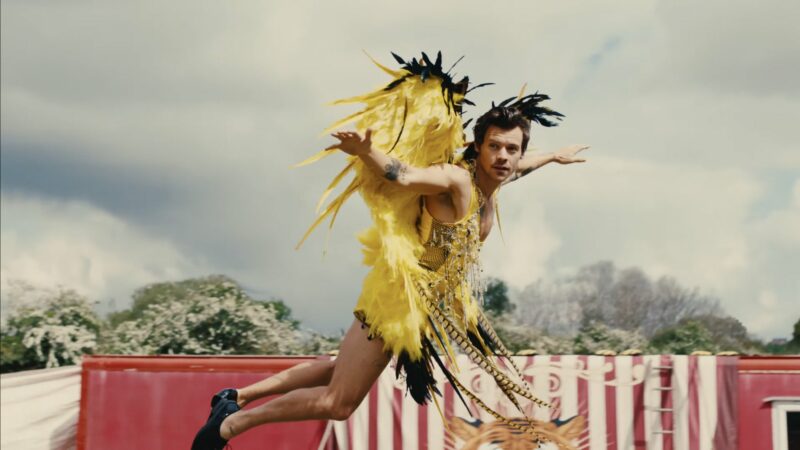 New Harry Styles video so your girl Alison of COURSE is sharing it! Harry's House, Styles' latest album was played so much in the Gary household last summer that releasing videos this summer feels nostalgic. For his single, "Daylight," Styles dances around circus performers in front of trailers for Santus Circus, a six-generation French family run circus that has been touring for over 30 years.
Last May, Styles was seen filming parts of this video and supposedly attended circus camp for a month in preparation. Those who watch the James Corden show may have caught last summer when Corden and Styles took over a NYC apartment to film another video for this same song. I must say the one released this week may not be as funny, but is quite lovely to watch.