This article may contain affiliate links; if you click on a shopping link and make a purchase I may receive a commission. As an Amazon Associate, I earn from qualifying purchases.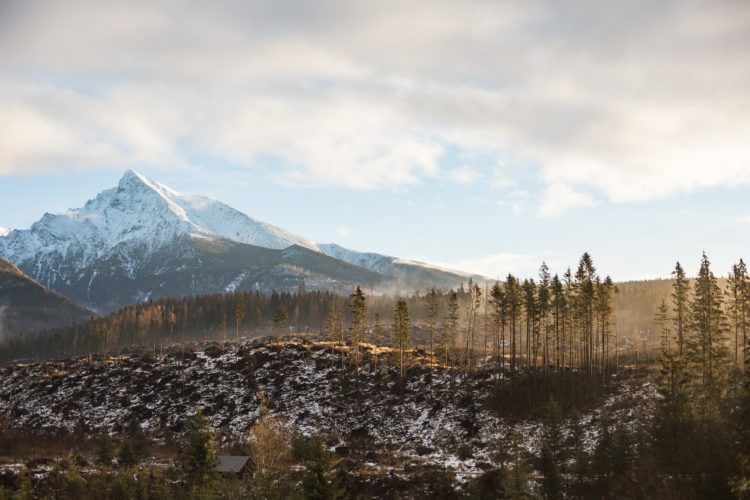 I skipped the gym Friday. I was sitting on the couch after meditating, drinking water and staring into space when my daughter came down the stairs. It was a good hour before she usually gets up for school. She came over to the couch and crawled into my lap, pulled the throw over her and snuggled in. "It's pretty outside," she said and sighed. Soon she was quietly snoring. I carefully reached for my phone and texted my trainer that something came up with my daughter. She's 10 and I know moments like this aren't going to last forever so I am going to enjoy them and live in the moment with them as often as possible. I believe in making yourself a priority, if you do't you're not helpful to anyone else. This is what motivates me to go to the gym even when I want to turn off the alarm, roll over, and go back to sleep. But it's also why I skip the gym to snuggle with my tween who before I know it won't have her baby teeth, her baby cheeks, or her desire to snuggle in her mommy's lap as the sun rises.
Sale Alerts
We've got a three-day weekend folks and you know what that means… retailers offering discounts in the name of patriotism! Here's the best deals I've seen:
Weekend Reads
Hey there folks in or near Richmond, Virginia. I'm speaking at the Rebelle conference this April! Not only that, I'll be hosting a get together that Saturday and I'd love to see you! Click here to learn more about this really cool inspiring conference and I'll be sure to share more deets as they come available!
If you read one piece about New York Fashion Week, make it this piece by Robin Givhan.  I know I link to her almost every week but her writing is phenomenal and she so beautifully addresses current events and how they play out on the runway. (The Washington Post)
"Know your own power," she advises. "Don't let anybody diminish for one moment the time you spend at home. . . . Because probably nothing is more energizing, purposeful, better to orient you to know how to use time, delegate authority." Decades before she was House speaker, Nancy Pelosi had an even harder job. (The Washington Post)
Have you heard of Oka-B shoes? Oka-B is a female led footwear company based out of Buford, Georgia. Each shoe is carefully designed with a basic understanding of the anatomic structure and functionality of the foot, creating a comfortable shoe that promotes good foot health. In addition to offering comfortable flip flops, sandals, ballet flats etc. made in the U.S, their shoes are also extremely durable and 100% recyclable (minus any attachments). This simple flat is a perfect commuting shoe or weekend footwear, and $5 of each sale goes to Still She Rises, Tulsa.
I love getting a peek into the lives of people whose lives aren't drastically different from mine.  As a fellow writer and person over 40, I liked reading the daily routine of Candace Bushnell. It inspired me to get off my desk stool and stand up! (The Cut)
"I, as well as my siblings, hold the ideology that vaccines are a public health issue, and a personal responsibility to the benefit of the population, not a right you can revoke from your children." Children of parents against vaccination are growing up and taking their health into their own hands. (The Washington Post)
At what age is love entralling? 82.  A beautiful piece on age  and attraction. (New York Times)
There are some beauty products that cost a pretty penny that I swear by.  And there's some that are darn patootin' cheap.  One I adore is a small pink silicone face scrubber I picked up while waiting in line at Sephora.  No idea how much it costs, likely more than it should be, but gosh I love that sucker.  It has a suction cup so it can hang on the wall in the shower and not get funky.  It cleans easily, and super gently exfoliates.  I use it after the gym with CeraVe and my skin loves it. I couldn't find it at Sephora, but I found this two-pack at Amazon that looks EXACTLY like it, down to the color. One for your shower, one for your sink (or one to give to a friend).
Did you see Alicia Keys play two pianos at the same time on Sunday's GRAMMYs?  During the performance she did a shout out to Hazel Scott.  I'll admit I never heard of Scott; this piece shares who she was and why she is worth knowing. (Jezebel)
Are you one to make small orders on Amazon?  Have you received orders in their new plastic mailers? Did you realize that packaging is not only not recycleable but it gums up the machinery stopping the recycling process? Another reason to shop thoughtfully.  Consolidate orders, add items to your grocery list that can be purchased in person with an already scheduled trip (and bring your own bags). Question whether you really need that jade roller or that book that is also at the library? Do you really need the mascara that I raved about even though you like the one you have just fine? (Lifehacker)
Last week I went to a party, wore a black wrap top and my Jenny Bird 'Factory' hoops.  My sister showed up… also in a black wrap top and the same earrings though in gold!  She got them from Nordstrom Rach for less than $30 (regularly over $100).  They still have some in stock, get them while you can, they're fabulous!
I know many of you, like me are in-betweenies.  We're not plus, but often have trouble finding clothes in our size at many retailers. I had a membership to Rent the Runway Unlimited, thinking it would be a good way to add fun pieces to my closet without spending a lot or overflowing my wardrobe.  I cancelled it because as a size 14, everything was either too small (designer 14 isn't the same as mall 14) or too big (14W). This piece delves into this issue and mentions Ava James NYC, the company that makes the orange cocktail dress I wore in this post. (Vox)
For Your Entertainment
I was chatting with one of my music buddies, a friend who I think has great taste in music and is a great companion for concerts and festivals. We were discussing popular artists out right now and I mentioned Post Malone.  You likely have seen Post Malone, the messy-haired dude with crazy suits and face tattoos. I read a piece on him in Rolling Stone soon after his first song came out and dismissed him as a stupid young asshole. But Post Malone has grown on me. His song with Swae Lee from the Spider-Man: Into the Spider-Verse soundtrack is sweet and catchy. And last weekend he performed with the Red Hot Chili Peppers at the GRAMMYs and I really appreciate how he seemed to be having his mind blown at the whole experience of rocking out with these legends and held his own. So this again is a two-video For Your Entertainment.  The first, Sunflower (sorry if it gets stuck in your head). The second, Posty holding his own and then getting his face melted on the GRAMMY stage with RHCP.
As an aside, how freaking fierce does Anthony Kedis look in that suit? Both with and without the jacket! Looking fab at 56 my man!