This article may contain affiliate links; if you click on a shopping link and make a purchase I may receive a commission. As an Amazon Associate, I earn from qualifying purchases. 
I have been intrigued by the idea that Jo Piazza, the host of the podcast Under the Influence, is proposing to have a Woman's Day Off the Internet on September 12th. Inspired by the women's strike in Iceland (BBC), Piazza believes that if all women avoid social media for just one day, it would be powerful enough to change the tide of how Zuckerberg and team benefit off the backs of women.
Well someone else had a similar idea after the Alito leak this week – The Mother's Day Strike. Created by Allison Kolarik  (link to their TikTok), the concept is that all women take a week off. No work, no shopping, no restaurants, no unpaid labor, no economic activity. The Mother's Day Strike site has suggestions for those who are unable to take off work.
Considering how little time there was to prepare for this, how little it was marketed, and how vague and confusing the website (and how the name alone will immediately turn off a huge percentage of those with or who have had a uterus or who identify as women), I don't expect this strike to have huge success… but I wish to participate in hopes it will make at least some impact.
As Kolarik states in this interview for Yahoo, marching doesn't make much of an impact these days. So why not try to hit them in the wallet? We saw how much of an impact that had during lockdown (and likely why mask mandates were lifted). To learn more about the Mother's Day Strike, here is an article on Mashable, and here is an article on Newsweek.
From Sunday through Tuesday, I will not be working. No new content here on Wardrobe Oxygen and I will not be on social media or spending any of my money. This is possible because I am self-employed and work with some amazing individuals and brands that respect my desire to participate in this strike. I know this isn't possible for others, but I respect this idea and hope it has enough traction that it may inspire a better organized, better-planned strike in the near future as I believe this is one of the most successful ways to hit this country where it counts.
I have a previously scheduled engagement I promised to share on social Wednesday night that cannot be rescheduled. Thursday I am heading out of town with my family which will affect spending. As the week continues I will decide whether I post any content after Tuesday but will for sure be back the following week (I have content already scheduled since I was going to share it this coming week, and I think it's pretty great!).
I thank you for your understanding, hope that those of you who can participate in any manner do so, and encourage you to NOT click on any links on my site and make purchases at a minimum, on tomorrow/Sunday but at least through Tuesday. Thank you!
For more information on how I make money from this site, read this piece I wrote about how blogs and influencers make money.
Weekend Reads
How to show up for abortion access. (Google Doc)
Get to work. Get informed. Get brave. (Jill Filipovic; thanks Susie for sending this!)
The Torah of reproductive freedom. (Life is a Sacred Text)
If all these articles about abortion and women's rights being attacked overwhelm you but you want a summary of what's going on and why this requires your immediate attention, this piece is a good summary. (U.S. News & World Report)
Your app knows you got your period. Guess who else it told? (New York Times)
Scientists modified an enzyme that can break down plastic in one week to create fresh material for new products. (Vice)
A lot of material from this John Waters interview couldn't be published. (NPR)
What my mother really meant when she fussed about my hair. (Bazaar)
A new generation of fitness instructors teaches simple skills that make a difference. Why is beginner-level exercise treated like a niche? (The Atlantic)
Older Women Overwhelmingly Live in Poverty — That Was My Trajectory. (Crow's Feet)
A lunch date with dementia. (Human Parts for Medium)
Goodwill sold a bust for $34.99. It's an ancient Roman relic. (New York Times)
Is there really a weight limit for Plan B? Here's what you need to know. (Well + Good)
"It's really odd in the sense that had the lake never receded, we would never have discovered the body," Good old Global Warming uncovering the mysteries in Lake Mead… (New York Times)
Reconsidering the Spice Girls: How manufactured girl power became real. (New York Times)
Your post-Roe reading list. (The Present Age)
The U.S. now says Russia is wrongfully detaining WNBA star Brittney Griner. (NPR)
Women are calling themselves 'old and ugly' on Twitter—and It's actually super heartwarming. (Glamour)
Roxanne Gay: It's time to rage. (New York Times)
'Buy now, pay later' is sending the TikTok generation spiraling into debt, popularized by San Francisco tech firms. (SFGate)
When it comes to representation in TV and films, one writer feels very aware that 50 isn't quite the new 30. But it doesn't have to be. (Shondaland)
For those who like to know the "why" behind MetGala looks, info from Karla Welch, stylist for stars like Amber Valetta, Hailey Beiber, and Adwoa Aboah. (The Thread of It All)
The Great Resignation is becoming a "great midlife crisis". (Vox)
Cool Virtual Event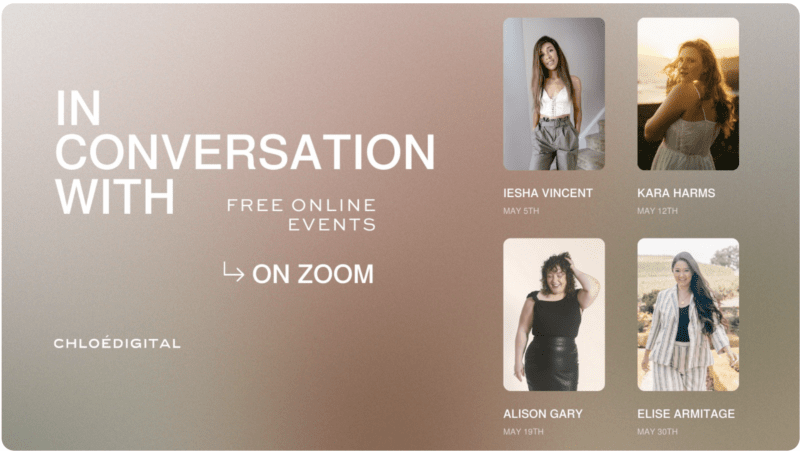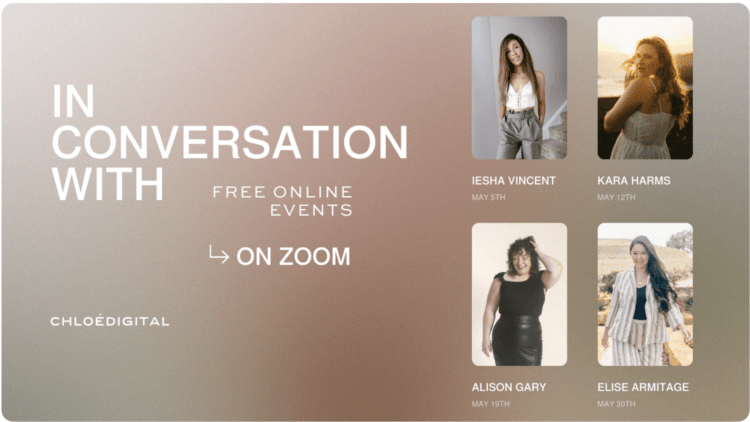 For the past five years, I have worked with ChloeDigital to keep this WordPress site running smoothly, to help work through concepts I have and make them reality, and to strategize to make me a smarter not harder working content creator. ChloeDigital has been one of the best business investments for Wardrobe Oxygen and I am honored to be a guest in their, "In Conversation With" interview series.
Thursday, May 19th, at 12:00pm ET join me with the brilliant Jamila Ali of ChloeDigital (I have worked with Jamila for years and she is essentially my "blog therapist," brand strategist, and creative consultant). We'll be discussing the wins of my 17-year blogging journey, behind the scenes of my life as a creator, and it will be a relaxed fun discussion because my chats with Jamila are always relaxed and fun and she knows my business almost as well as I do.
This discussion will be only an hour long, it's free, and it will be on Zoom. You can learn more and register at this link.
See/Hear/Read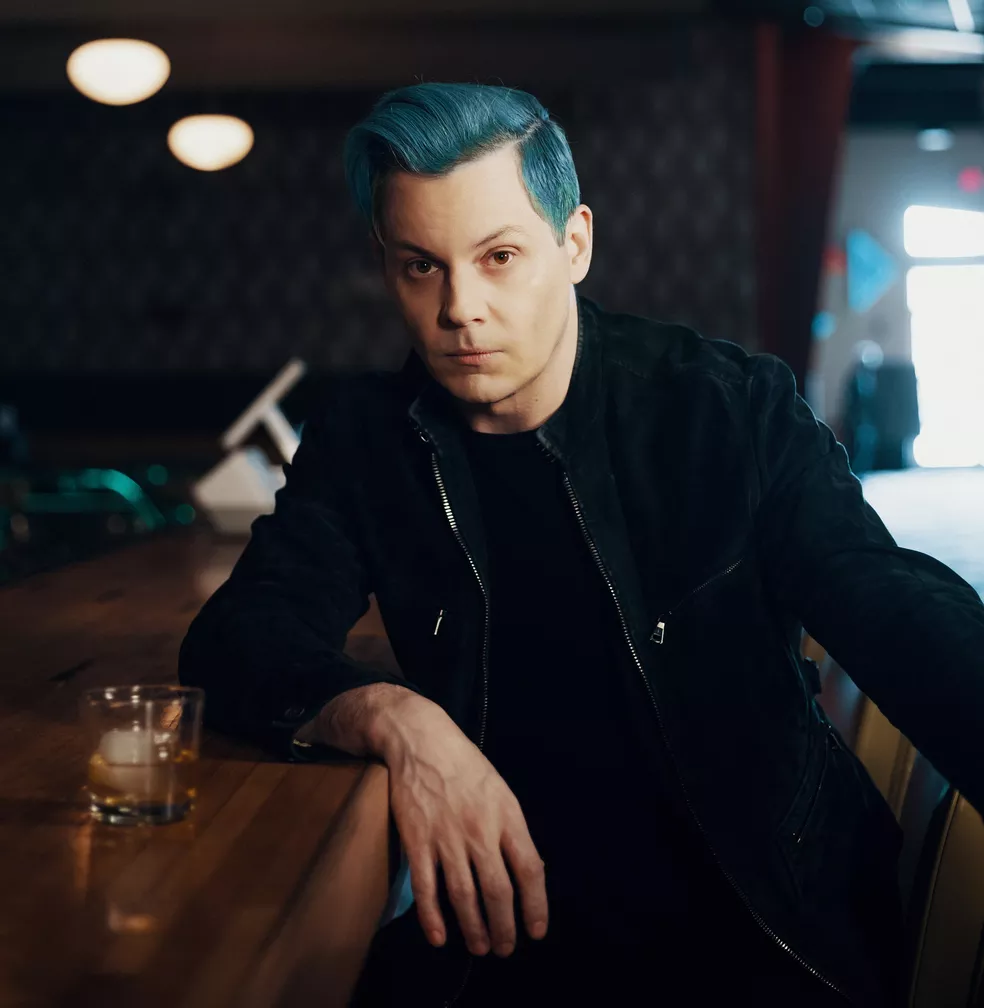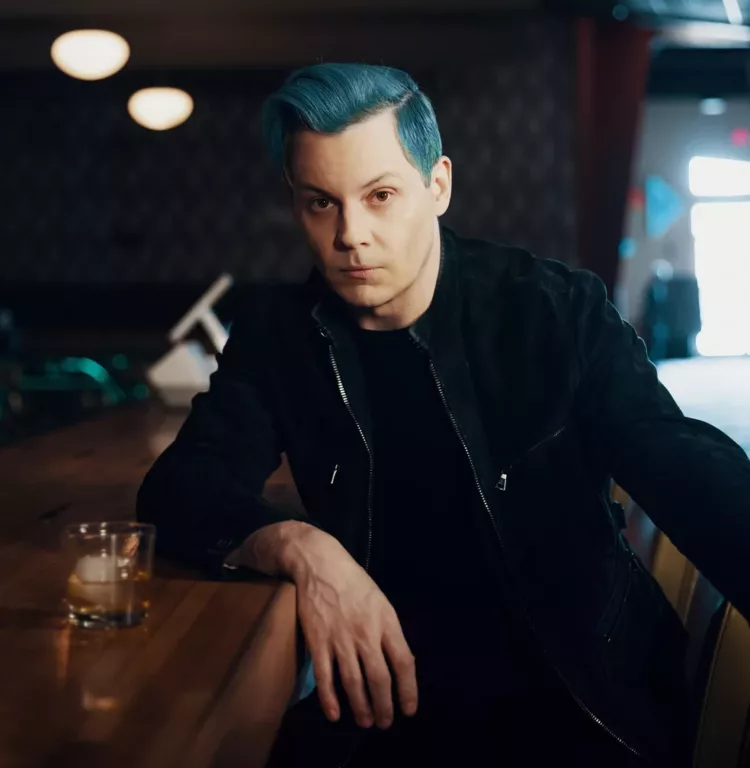 I think Jack White is incredibly talented and innovative. His solo music, as well as what he created with The White Stripes, The Racounters, and The Dead Weather continue to be favorites for me. And Jack White has out a new album. And no surprise, it is innovative and creative and showcases his incredible talent. My husband has been playing it on repeat.
Yet there is something about White's new album that doesn't resonate with me. Jack White was born the same year as me, 1975. He's a Gen X man in midlife and I don't blame him for having his music be very man in midlife. He, like many of my generation, are aging well and continuing to be a badass with fantastic personal style, but he's still a midlife man.
And as a woman in midlife, I have a hard time connecting to music made by men in midlife. Older men, sometimes. Younger men, often. But even when I was younger, there was something that changes in the music of a man who has reached midlife.
I shared this with my husband, a fellow 40-something, and he didn't hear it at all. I asked if he noticed this with female artists and he said there's a similar thing that happens when women are around 30 and start having babies and start writing songs about motherhood. And he's right, but I know a lot of female artists who went that route but once their babies left diapers they also left that moment and moved forward.
Maybe it's just me, maybe it's my age (though I've also felt this with my beloved Eddie Vedder and Jim James) but male artists in their 40's get a little self-absorbed and the music feels best made for fellow middle-aged men. And Jack White's genius album (my husband thinks it's the best album of the year) feels not for me.
Except for "Into the Twilight" which is catchy as hell thanks to a Manhattan Transfer sample.
Excellent music, genius artist (will never look a musician friend the same again who didn't know who Jack White was six years ago), but this album is better for folks like my husband. Fear of the Dawn is the first of two albums Jack White is releasing in 2022; I'm curious to see if the second one also hold up to my middle-aged man theory.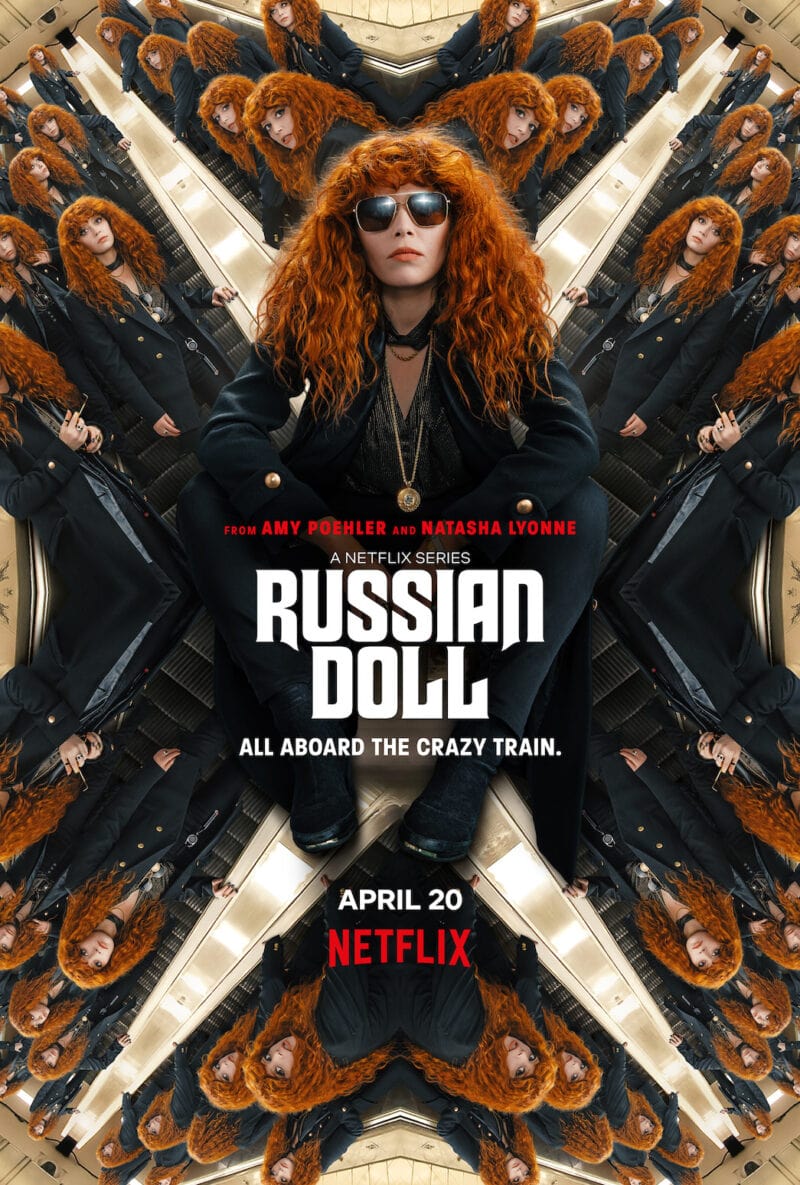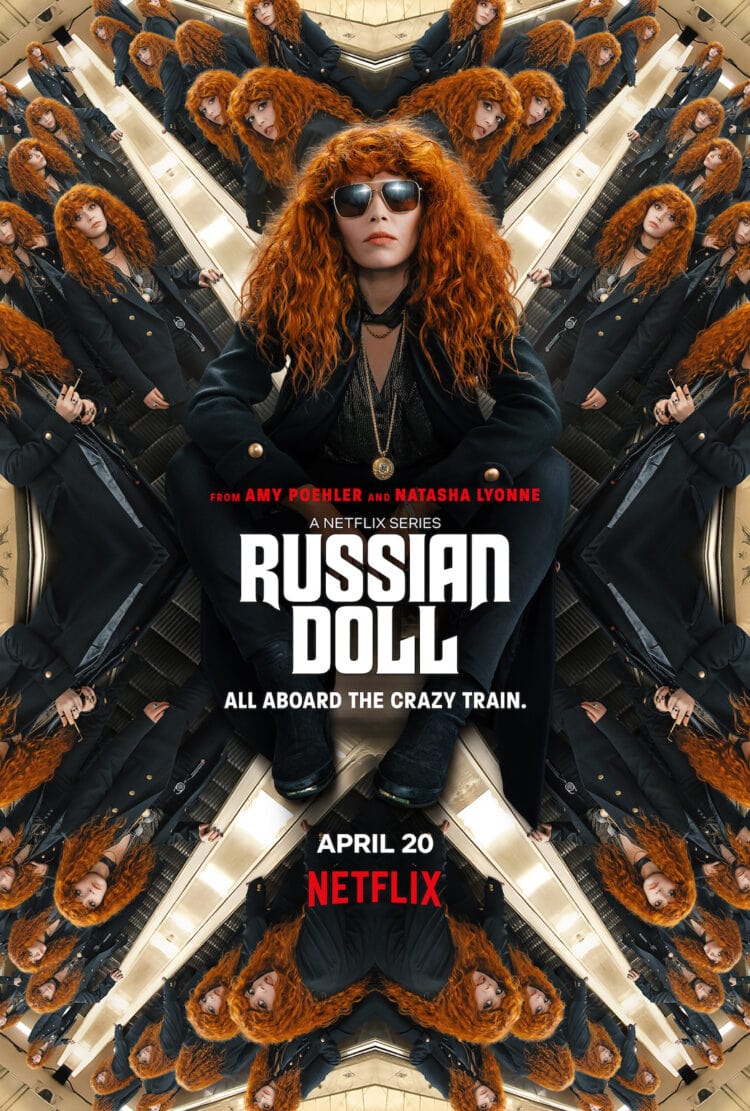 The second season of Russian Doll is on Netflix and oh this show, I loved it so much. I watched it with my husband and it really etched itself on my brain (and Natasha Lyonne's hair was much inspiration and #GOALZ for my curls) but somehow my husband completely forgot the show. I said we had to re-watch Season 1 so he'd be ready like me for Season 2.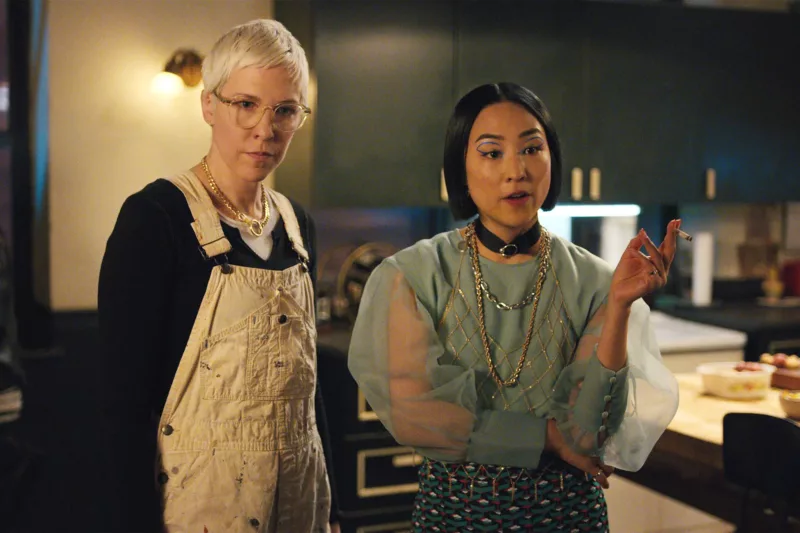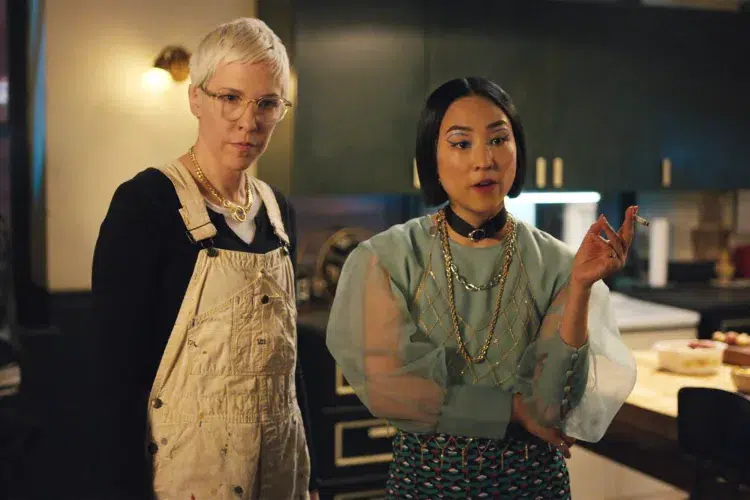 I am not one who likes rewatching TV series, but dang am I really enjoying revisiting Russian Doll. The details that were missed, the humor that was even funnier the second go-round, and Lyonne just being so utterly fantastic and New York being the best costar… love it.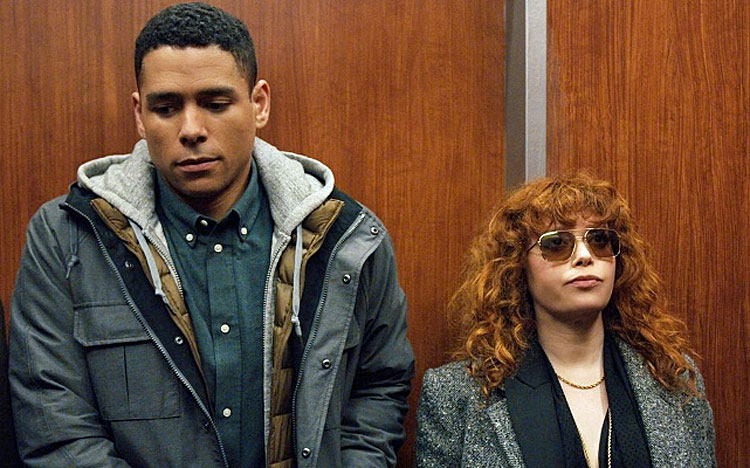 I can't recommend this series enough. The humor, the style, the quirkiness, the city… all of it is glorious and sometimes dark and sometimes weird in that bit of heat in a sauce that makes you want even more. I'm writing this on Thursday and I think we'll finish Season 1 tonight so we can enjoy Season 2 this weekend!
For Your Entertainment
This isn't the first time I've shared Aldous Harding. Her music is catchy and odd, she is also odd, and this video is like some weird fever dream after falling asleep to Saturday morning cartoons from the '70s. Enjoy!