This article may contain affiliate links; if you click on a shopping link and make a purchase I may receive a commission. As an Amazon Associate, I earn from qualifying purchases.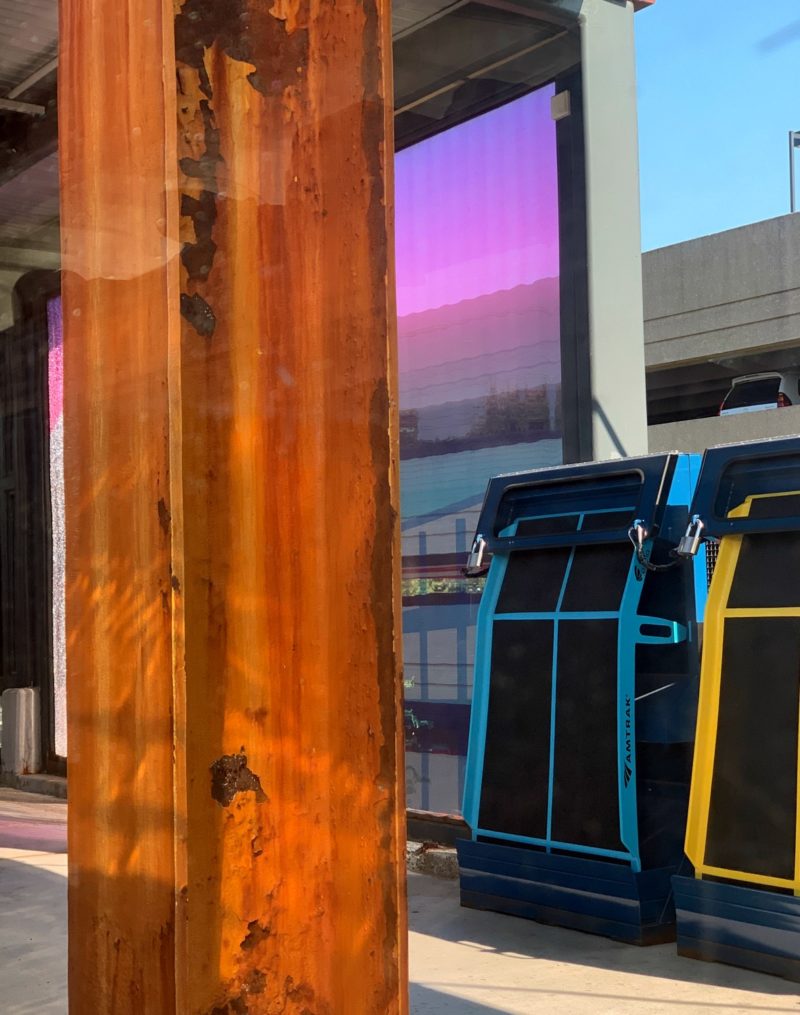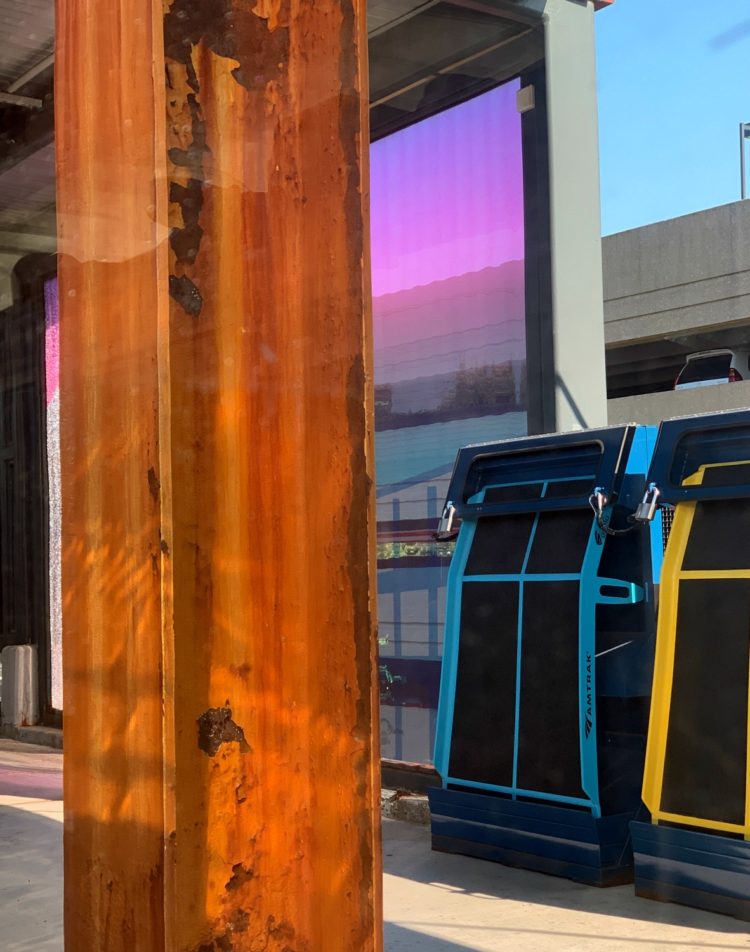 Want proof that blog readers are a completely different crowd from social media followers? Wednesday I was on The Today Show. Within an hour I gained 1,000 Instagram followers from it. That day, I only had 500 more pageviews to this blog than Saturday and it wasn't my highest traffic day from the past few weeks. So I don't feel the need to do a "Hi new people, I'm Alison" kind of welcome here on the blog, but I probably should do one on Instagram!! The whole experience being on The Today Show was cool, and it was so interesting to see the behind the scenes. I am working on a recap of it to go live next week, hoping to answer all of your questions and share plenty of photos.
In the meantime, for those who didn't get a chance to see it, here is a link to the video from the segment on the Today Show website. Yesterday, they shared a video on IGTV of some outtakes from the taped segment; you can watch it at this link (can view on desktop, phone browser, or the Instagram app). Thank you to all who watched, cheered me on, and sent congrats. I was so psyched to be a part, I think it went great, and I feel I represented myself well and accurately.  I thank you all for your support, it really gave me the confidence to rock this opportunity!
September's Charity Contribution Recipient
Thank you to all who voted on which charity should receive a portion of the September profits from Wardrobe Oxygen!  The winner by a landslide is the Greenbelt Animal Shelter, a no-kill shelter in my city, and where we adopted Oscar.  I am thrilled to be able to support them and will be providing a monetary not product donation so they can use it in the best way they know how. My daughter's Girl Scout troop has regularly made this shelter a recipient of a portion of their profits from selling Girl Scout cookies so I have been able to see first hand how they use their donations and how it benefits not just the animals there but the community as a whole.  If anyone in the area is looking for a pet, I highly recommend Cecil who is currently at the shelter.  He was one of Oscar's "brothers."  Not from the same parents, but Oscar and Cecil lived together at the same household until their owner passed away.  Cecil has cataracts, but he is very smart, very sweet, and is quick to get to know his surroundings.  He can climb stairs no problem and is otherwise in great health and positively adorable. They also have many adorable and sweet cats, if you're in the DMV (DC, Maryland, Virginia) area I recommend you coming for a visit.  They regularly update their Facebook page with new animals and events.
Sale Alert
American Eagle, my go-to for budget-friendly but good quality jeans in sizes up to 20, is having 25% off your entire purchase if you buy one of their new arrivals at this link.  Use promo code FALLNEW at checkout. For New Arrivals, I'm partial to this sherpa hoodie, this sherpa pullover, this cozy oversized v-neck sweater, and this perfectly distressed denim jacket.  Also, their denim is buy one, get one 50% off.  I KNOW!  These are the wide-leg crops I have, just in a different wash.
Have you tried eShakti? I have had great success with this company.  Thousands of styles that you can buy in standard sizes, customize the length and sleeves to your desires, or even have custom made to your specific measurements.  They offer up to 6X and right now if you register with them you will get 33% off your order!
HerRoom, one of the best online destinations for bras, panties, and other intimates is having their Friends and Family event.  Get 20% off everything and an additional 20% off clearance!  HerRoom is especially great for those of us with a large bust; their selection of DD and larger bras is awesome.
J. Crew Factory has some good deals this weekend – 40-50% off sweaters, up to 60% off select styles, and an additional 40% off clearance with code SALEITUP.  J. Crew Factory goes up to 3X and some styles come in lengths.
J.Jill has a fall event going on with 25% off your order or 30% off if you spend $200 or more.  Use promo code CHANGES.
J.Jill's ponte pants are perfect for work or weekend when you want to be comfy but not in leggings. They come in Misses, Petite, Tall, and Women up to 4X in five colors and two prints.
Fabulous price for a cashmere tunic, and I am lowkey obsessed with the green color (though the other colors are also fab)
I dig the asymmetric hem of this skirt.  Wear with a turtleneck sweater, a t-shirt and denim jacket, a breton tee, and so much more.
Lands' End is continuing their promotion of 40% off full-price styles with promo code COLORS.
Lane Bryant is having a BOGO event with buy one get one 50% off for clothing, shoes, accessories, and sleepwear!
Soma is having their Panty Event with their Embraceable panties, which are usually $11-$12, on sale seven pairs for just $37. Six different styles from XS – XXL, shop here.
Weekend Reads
The suit was once the uniform of the powerful and a requirement for every man. Now, they mostly wear suits when they're in trouble. (Vox)
I was engrossed by this oral history of the Lilith Fair. (Vanity Fair)
And because I mentioned The Lilith Fair, have to do a flashback to when BlogHer sent me to the revived Lilith Fair in 2010, one of my first cool opportunities from this blog!  Not sure what happened to that full recap post I kept talking about, I wonder if it never got approved by BlogHer? Oh well, I still got to meet Sarah McLachlan!
Ann Taylor made a drastic decline in quality and style when it was acquired by Ascena.  I used to walk by an Ann Taylor on the way to and from the office and it was like overnight the windows went to walls of sad polyester fashion in not quite pretty colors.  And now Ascena as a whole is struggling and Ann Taylor is holding on by a thread.  Ascena did what so many struggling retailers did – they underestimated their customer.  And how stupid to dumb down fashion for professional women who are smart and dressing to rise up that corporate ladder.  Ascena you opened the doors for MM LaFleur and Argent and Pari Passu and all these other small companies that understand women are smart, savvy, and deserve fashion as hardworking and smart and sophisticated as they are. I used to be the biggest Ann Taylor fan, go through my archives and almost every outfit had at least one Ann item in it. Don't be surprised to see Ann Taylor going the way of Forever 21 within a year. What you SHOULD have done:
Offer fewer pieces instead of more from poorer quality
Gotten on the plus-size bandwagon early, and do a true plus line, not some weirdly shaped extended sizing that you didn't market
Work with influencers who were over 30 and over a size 2 and consider models who were real women
Create heritage items so each season you would come out with new pieces in the same fabric and color lot for the black and navy and women would automatically buy the new cut of pant or the new silhouette of jacket to add to their collection
Anyway, I can rant all day about Ann Taylor, Bloomberg recently wrote about this which inspired my rant, you can read it here. (Bloomberg)
Speaking of Forever 21, it is filing for bankruptcy and I say good riddance. (Vox) A timeline of this fast fashion company. (Business Insider)
Everlane has come out with a Western boot and it's pretty fabulous looking.  It's also perfectly on trend for this season, looking great with all types of pants and even with skirts and dresses, bare legs or tights! Three colors available.
If you're like many people over 35 you're wondering WTF is TikTok and why is the world talking about it and do I even care or should I care?  Personally, I think if you're asking those questions you shouldn't be on there.  My daughter has TikTok on my phone, she plays with it occasionally with me there, I get the appeal, and I think Reese Witherspoon joining TikTok looks like Steve Buscemi on 30 Rock.  But TikTok is a thing and you may be surprised by the wacky, witty, quick humor of these teens.  This piece shares the story of a semi-famous TikTok teenager and it's worth a read to understand the phenomenon. The videos in the sidebar can be played to see examples of TikTok videos if you haven't seen them before. (Vox)
For Your Entertainment
I was driving my daughter and a few friends home from Girl Scout camp last weekend and they asked to listen to "cool music" on the ride.  I put on Today's Top Hits from Spotify and heard this song by Tones and I and was intrigued to learn more about this artist.  Her real name is Toni Watson, she's from Australia, only 19, and her first song came out this year.  I was going to share the video for this song but this week on Facebook inspired a different video from Tones and I.  I had two different friends on the platform complain about "kids these days" not being political, not using music to start a revolution.  I say if you think "kids these days" don't care, you're not listening, at least through the channels they're using. Gen Z is more politically, socially, and environmentally active than Gen Xers, Boomers, and older Millenials ever were.  They don't need to use music to share their message, they have the entire Internet.  But some, like Tones and I, are also using music to show that "kids these days" care more and are making more of a difference than we likely did at the same age.