This article may contain affiliate links; if you click on a shopping link and make a purchase I may receive a commission. As an Amazon Associate, I earn from qualifying purchases.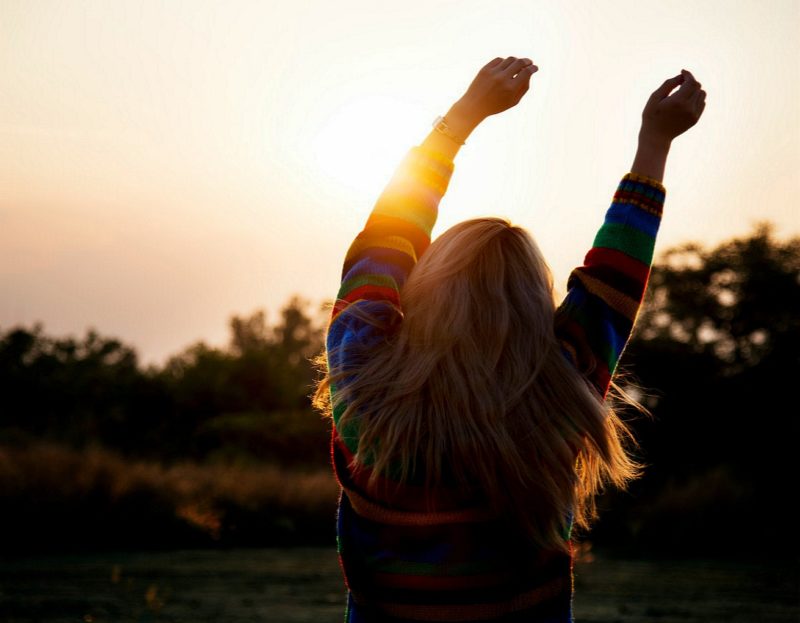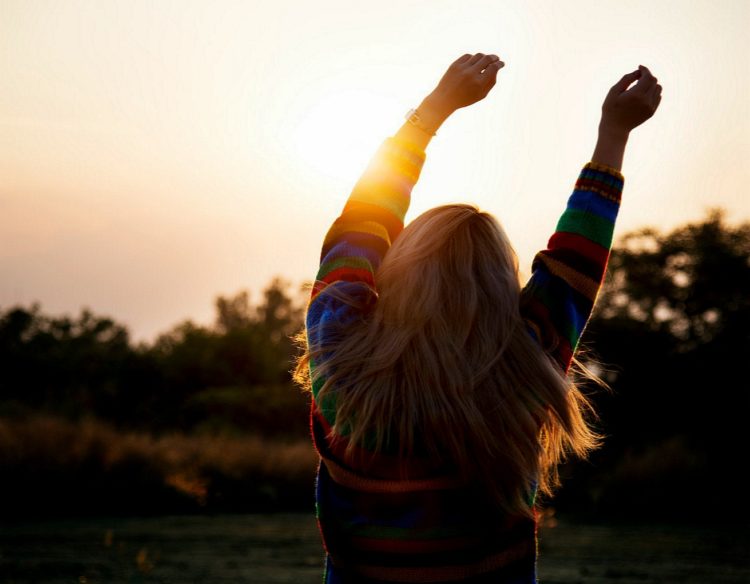 I have written and deleted about five paragraphs so far. It's 9:30pm on Friday and I have writer's block. All week, my brain has been racing. Two nights I woke up with a start before 3am and couldn't get back to sleep. I've tried meditating, walking, baths, CBD, reading, yoga, and more. It's the changing of the seasons (Thursday I was sweating in short sleeves and today I'm freezing in a thick wool sweater and shearling boots), the beginning of the holiday season, and to be honest, my period. I'll be 45 at the beginning of next year and my body is starting to act like it. My periods are inconsistent; some months they last for days and other months like this one they're all light and lovely like they were in my 20s. However, I get insomnia, anxiety, and extreme fatigue. I missed the gym Tuesday and spent the entire day in baggy fleece garments, hardly able to get off the couch (good thing I work from home because I was in no condition to interact with humankind). The next day, I had so much energy I wrote two blog posts and almost emptied one of my email inboxes, went to the gym AND went for a hike and did ab rollers in the evening. Today I woke up in the best mood, accomplished so many tasks, yet I am hardly able to form a complete sentence in person let alone with my keyboard. I've talked to my doctor, I've adjusted my diet, I've already cut out alcohol and most caffeine, and they have helped but they haven't completely ended all symptoms. I'm just taking it one day at a time, and making the most of the good points during this time of the month so I can be kinder with myself during the rough days. I know I am not the only one experiencing this, I'm not sharing to whine or beg for advice, but to let those who are going through similar that they're not alone and they're not crazy. A few things that have helped me:
Have a regular exercise routine. You don't need to join Cross Fit or hit the treadmill for an hour each day. A half hour of walking, consistent yoga classes, or 30 minutes of weight training each weekday morning (my exercise of choice) makes a major impact on sleep, mood, cravings, stress, and overall wellbeing. I challenge you to see exercise not as a way to lose weight but as medicine. Once I started doing that, it was easier to stick to it and enjoy it on my terms.
Cut down on alcohol. This has been the BIGGEST changemaker for me. I have maybe two drinks a month at most and it has really improved my sleep, evened my temperament, and has done wonders for my skin too.
Cut down on coffee. Gosh, this is hard, but I won't do more than two cups a day no matter how poorly I slept the night before. It totally messes up my sleep schedule and I end up counteracting the up with carbs, alcohol, and medication to help me sleep or relax. Again, skin is so much better with the reduction!
Cut out most meat. Since August, our family has gone plant-based in the house. I still occasionally have meat and dairy when I go out to eat or when visiting friends, but the reduction has evened out my period some as well as my moods while also reducing cramps and even post-gym aches.
Read What Your Doctor May Not Tell You About Premenopause. I read this book on Kindle, it was so good I bought a paper copy so I can mark it up and fill it with post-it notes. I shared my experience with Emerita Pro-Gest Cream a while ago. I ran out, didn't re-purchase, but got back into it in September and it has really made a difference.
Every woman, her body and life are different. She has different needs; I'm not saying what works for me will work for you. But I think it's important to share our experiences so we can learn from one another and remove the stigma of getting older and having perfectly normal reactions to it. I want to keep this conversation going, feel free to share your experiences in the comments or in the Wardrobe Oxygen Facebook Community which is closed and may feel safer for some.
Sale Alert
Dang, there are some goooood sales this weekend! I have to share the best of the best:
The Sephora Holiday Bonus Beauty Insider Event started today and this is the best time to stock up and consider holiday gifts now while there is good selection. What does this mean? If you are a Sephora Rouge member, through November 11th save 20% off your order with promo code HOLIDAYSAVE. From November 7th through the 11th, VIB members will get 15% off and Beauty Insider Members will get 10% off with the same promo code. If you're not a Beauty Insider with Sephora, it's free to join and clearly, with these deals, it's worth the time to sign up. If you're not a member you can sign up now at this link and come the 7th you'll get 10% off.
If you are a member already, after spending minimum of $350 per calendar year on Sephora products, your Beauty Insider membership gets bumped up to the VIB level. if you spend at least $1,000 spend amount per calendar year, you'll get bumped up to the Rouge membership pool (where free custom makeovers, access to invite-only events, and the best year-round Sephora deals live). This may seem like a lot, but someone like me who doesn't buy a ton of Sephora products but does buy Sephora gifts for others, especially at Christmas, has been able to maintain VIB level for two years. I usually only shop during these sales, and often stock up on my favorites to make it worthwhile.
Speaking of favorites, here's what I buy during these sales:
J. Crew has 30% off what they call their "wear-now styles" which are at this link. Use promo code SOGOOD at checkout.
Talbots has buy one sweater, get the second 50% off with promo code COZY. All the items in this sale are available at this link.
Neiman Marcus has their First Call Sale with up to 40% off a lot of really great wear-now items at this link. If you think of Neiman's as being out of your pricerange, it's worth checking this sale. There are over 52 pages of sale, so at this link I limited it to only items $100 or less that are also available in at least a size large that are wear-now categories, eliminitating lingerie. I know specific, but this is how I shop for myself and I thought it may be helpful for you. I'm eyeing these gorgeous Natori pajamas for more than 50% off, this simple yet chic jumpsuit from NIC + ZOE that can easily transform for every event on your holiday calendar, this Eileen Fisher tunic, and this four-way cardigan.
J.Jill has $50 off any order of $150 or more, and $100 off any order of $250 or more. Use promo code INSTYLE at checkout.
Lane Bryant has a deal this weekend only – pants at this link are only $39 and jeans at this link are only $45! Lane Bryant's jeans are amazing for fit, if you haven't tried them lately this is a good chance to do so!
Skincando is an amazing organic skincare line that is woman-owned and DC-based. This weekend they are offering 15% off with promo code TREAT15 at checkout. Read my Skincando cleanser review; I have used and am partial to their Aloe Foaming Cleanser, Eye Balm, Spot Treatment, and Combat-Ready Balm.
Weekend Reads
Want to see the future in a positive light? Then check out those recognized in Teen Vogue's 21 Under 21: The Young People Changing the World. (Teen Vogue)
Speaking of the people of our future, they don't have much appreciation for how the Baby Boomer generation treats them, and I can't say I blame them. I swear, every day I receive a comment on social or this blog criticizing youth these days – their fashion, their activism, their work ethic. I really wonder what young adults they're around and if they recall that adults likely thought the very thing about them. "They underestimate us a lot just because of our age and how we're growing up. They think we're given everything, but I think another thing they don't realize is that they're making decisions for our future and they aren't really taking responsibility for it, and I think 'OK boomer' is kind of an accountability check." Know your meme. (NBC)
I adore Kristine from TrendyCurvy. I met her when we both were in a Gwynnie Bee infomercial and have loved following her since. I'm thrilled to report she has started her own plus-size clothing line! Check out the KIN by Kristine collection at this link.
However you feel about either or both of her parents, you can't deny that Chelsea Clinton has grown up to be quite a fascinating (and IMO, badass) woman. (The Cut)
A necessary medication to treat children (and adults) with cancer is in short supply. The reason? Greed. Learn more, get angry, and share. (New York Times)
After our cashmere discussion last week, I am even more curious about Cuyuna's recycled cashmere. Cuyuna partnered with a Bologna-based mill to upcycle sweaters out of existing fibers in only three colors. Their process uses no extra dyes and eliminates excess usage of water and energy. The three new styles are crafted using a composition of 95% recycled cashmere and 5% virgin wool, the latter of which is added to supposedly preserve the sweaters' sophisticated structures. You can see the whole collection and learn more at this link. Cuyuna sells high-quality ethically-made bags and clothing (unfortunately their clothing only goes up to XL).
On Twitter, someone shared the previous lives of the building that now holds City Winery in DC. It made me think of the club I used to frequent senior year of high school and the first year or two of college: Tracks. I went down an Internet rabbit hole and found this 2013 article from the Washington Blade. I can still recall the time I went with friends, came out of the bathroom and literally slammed into… my boyfriend, who is now my husband. I didn't know he also went there! Did any of you ever go to Tracks back in the late '80s and/or early '90s? (Washington Blade)
This week I finished Modern Love, an eight-episode series available on Amazon Prime. Based on the New York Times column of the same name, each episode shares a different story about love in New York City. Call me a cynic, but any time something is promoted to death everywhere I look, I assume it needs the promotion because it can't stand on its own. So I was late to watching this series. But I'm trying to instill a habit of work-free Sunday and on a recent Sunday, while my husband went for a run and my daughter was at a friend's house, I decided to check it out. And I binged three episodes in a row. Earlier this week I finished the last episode of the series. It's charming, not too controversial, some will make you cry but not all of them, it's not too cheesy, showcases a variety of people dealing with very real issues in their lives, and was a delight to watch. If you watch the series and are curious about the people in the stories, Esquire tracked down the real-life people the episodes are based on to see where they are now.
For Your Entertainment
I can't deny it, I love HAIM. "Days Are Gone" continues to be one of those albums I can play from start to finish again and again without hating it. And I'm not hating their song, "Now I'm In It" which is featured in their latest video which came out this week. It fits with the topic I shared at the beginning of this post, though at first glance it may feel like a breakup song. Per Danielle, this is the meaning of the song: "Now I'm In It is about going through it. A depression. Not leaving the house type of shit. For my sisters and I, there have been times in our lives where we have felt like we are stuck in a dark hole. This track speaks to that emotion. The track is chaotic- like my mind when I'm spiraling. fast-talking to myself- words jumbled up. heartbeat racing. These times are hard to forget and even harder to work through. After being constantly on the go the past couple years, I didn't wanna stop and deal with some shit. Also, every day my sisters and I feel so fucking lucky that we get to do this for a living!!! It seemed like stopping and dealing with these emotions would be letting everyone down. But every time I've been depressed- it takes me accepting that I need help, to start to get out of it. It's gotten a little easier as I have gotten older to recognize the symptoms and remind myself that when this happens, I need to seek help. (shout out to my therapist!!) Anyway, we all know it's important to talk about this stuff. This one poured out of us. Take care of yourself. Be nice to yourself. And thank the ones around you that help u everyday. Hope this helps anyone who is in it right now."