This article may contain affiliate links; if you click on a shopping link and make a purchase I may receive a commission. As an Amazon Associate, I earn from qualifying purchases.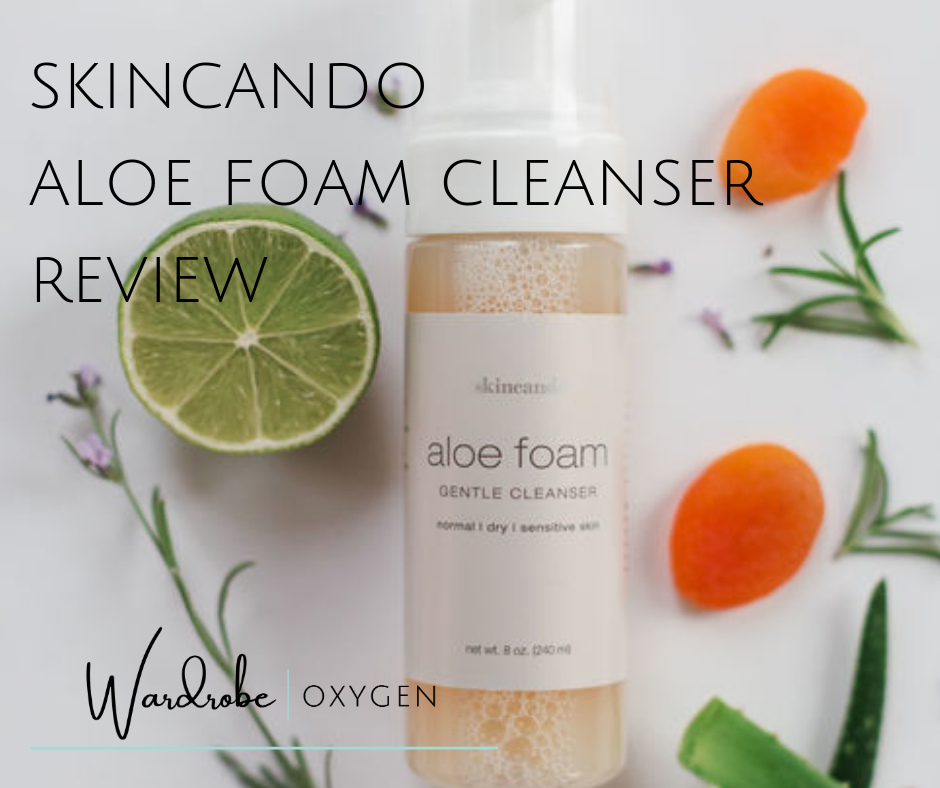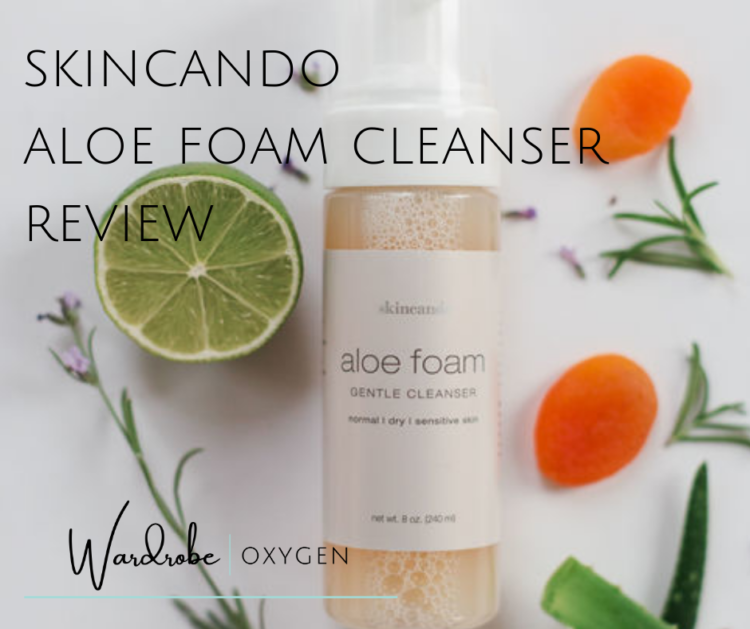 I've preached the benefits of oil cleansing on this blog many times. After years of creamy suds-free cleansers that left me feeling not completely clean and/or stripped I found using an oil-based cleansing balm (this one to be specific) a gamechanger. I used to have dry patches and an oily T-zone most of the year and then would get so dry in winter the skin under my nose would get raw and crack. Oil cleansing changed that and I feared trying any other cleanser and going back to my old skin.
skincando Aloe Foam Cleanser Review
Last month, I was invited to an event for the DC-based organic beauty line skincando. They launched their new line, Lux Tempus Beauty and celebrated it with a beautiful party in a garden with live music and some of the most beautiful people in the city. They had a giveaway, and I won the big prize of $200 in skincando credit. I told them about my skin, they recommended some products, one being their Aloe Foam Cleanser. I was skeptical; my friend Elizabeth overheard the conversation and shared that she was obsessed with the cleanser. It left her skin soft and happy yet completely clean. I decided to try it. I put it in the shower in place of my trusty bottle of CeraVe, still using the cleansing balm at night but the skincando Aloe Foam Cleanser whenever I showered before bed or washed my face mid-day.
Wow, this stuff was good. As Elizabeth said, it truly cleaned my face of everything, even long-wear makeup topped with a setting spray yet I never felt tight, dry, or as though there was a film on my face. I also loved the fresh lime scent. I looked forward to showers so I could use this cleanser. After a week, I took it out of the shower and brought it into the medicine cabinet to use more often… and my husband put it back into the shower because come to find out he was also using it. That evening when my daughter took her shower she exclaimed how happy she was the cleanser was back as she TOO was using it and loving it! All this, and it's made with familiar and easy to say ingredients, many that are organic.
I stole this from their page, the cleanser's ingredient list:
Witch Hazel*, Distilled Water, Potassium Cocoate*, Potassium Oleate*, Laurel Betane, Glycerin* Potassium Kernelate, Apricot Kernel Acid*, Decyl Glucoside, Potassium Citrate, Aloe Leaf Juice*, Allantoin, Key Lime Essential oil*, Grapefruit Peel Oil*, Bergamot Oil*, Sodium Citrate, Benzyl Alcohol Citric Acid, Benzoic Acid
*organic origin
Now this won't replace my cleansing balm. I find if I use this cleanser every day my skin starts being a bit grumpy (it looks and feels drier in the morning, I just don't look quite as dewy). However, my skin is way happier adding it to my routine a few times a week to balance things out. And I appreciate having such a healthy product being such a beauty removing workhorse.
As for price, skincando Aloe Foam Cleanser is not cheap ($60). But you use only two pumps, and like foaming hand wash one bottle goes a long way since it comes out as a foam. We as a family have been using it for a month and it's not even halfway gone. Please know skincando does not have an affiliate program so if you click on a link to skincando and buy anything I don't get a dime.
skincando is a skincare line but also an intimate 'speakeasy' spa in Washington, DC. The owner, Sara Damelio is holistic health and green beauty expert who is passionate about her craft, sourcing essential oils from small local distillers and even her bottles from a local plant. All the products are handmade in the DC area and all US orders ship for free.
The series, Beauty Minute, is to share a quick review of a single product I've recently tried. I'll be blatantly honest, sharing how I've used it, how long I've used it, and my tips for the product. These are not paid advertisements from any brand, the choice to share and all thoughts are mine. However, please note when available, affiliate links are used. That means if you click on a link and make a purchase I may make a small commission.