This article may contain affiliate links; if you click on a shopping link and make a purchase I may receive a commission. As an Amazon Associate, I earn from qualifying purchases. 
How did everyone do last week? Last week ended up being pretty busy work-wise and with my kid's schooling which really helped. Days went by fast, and some days I didn't really think about what is going on outside our home. I spent less time on the news, instead, I got recaps from Twitter which I think was good for my health and my productivity.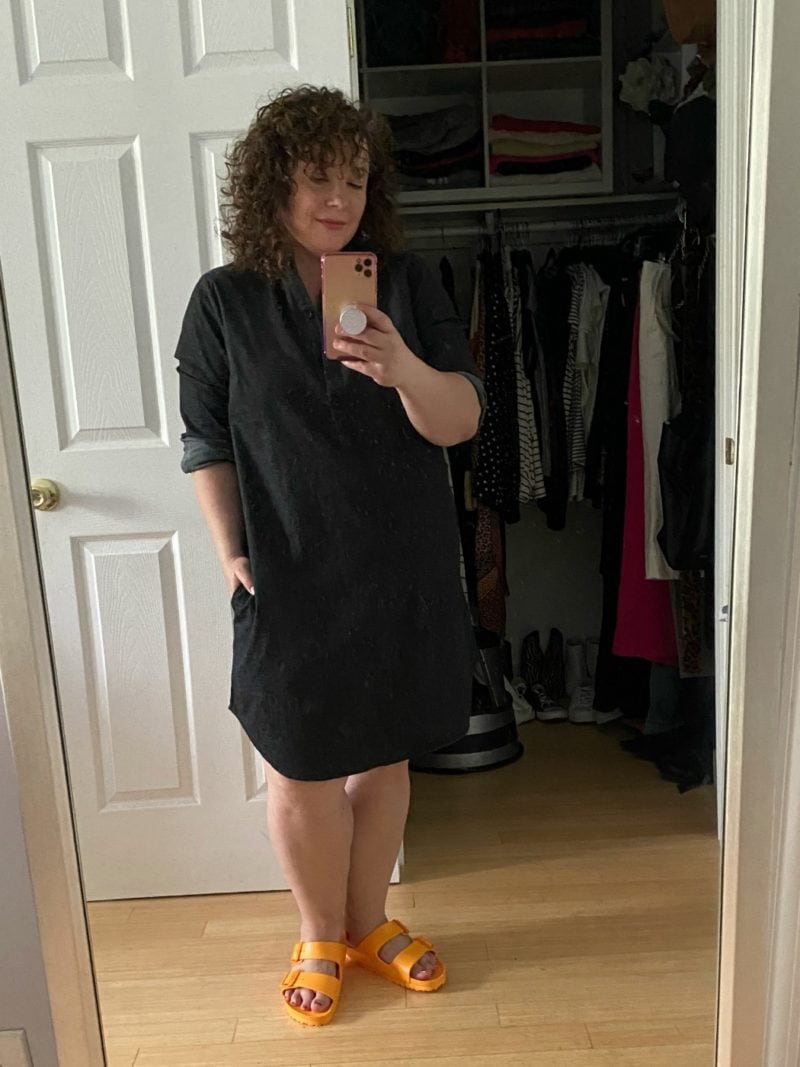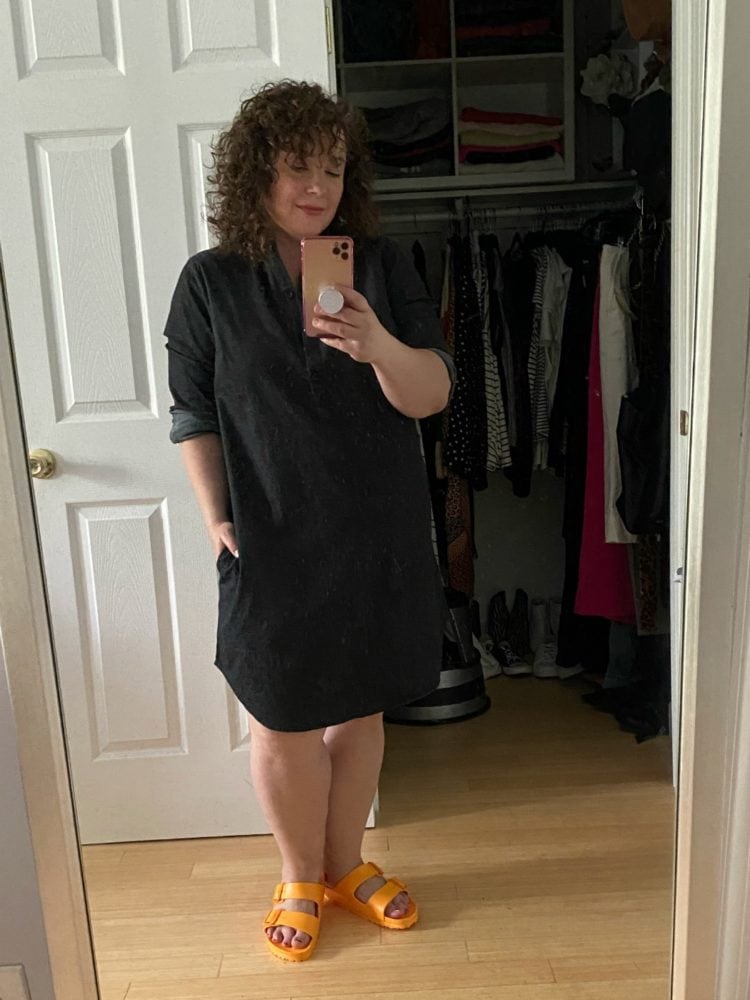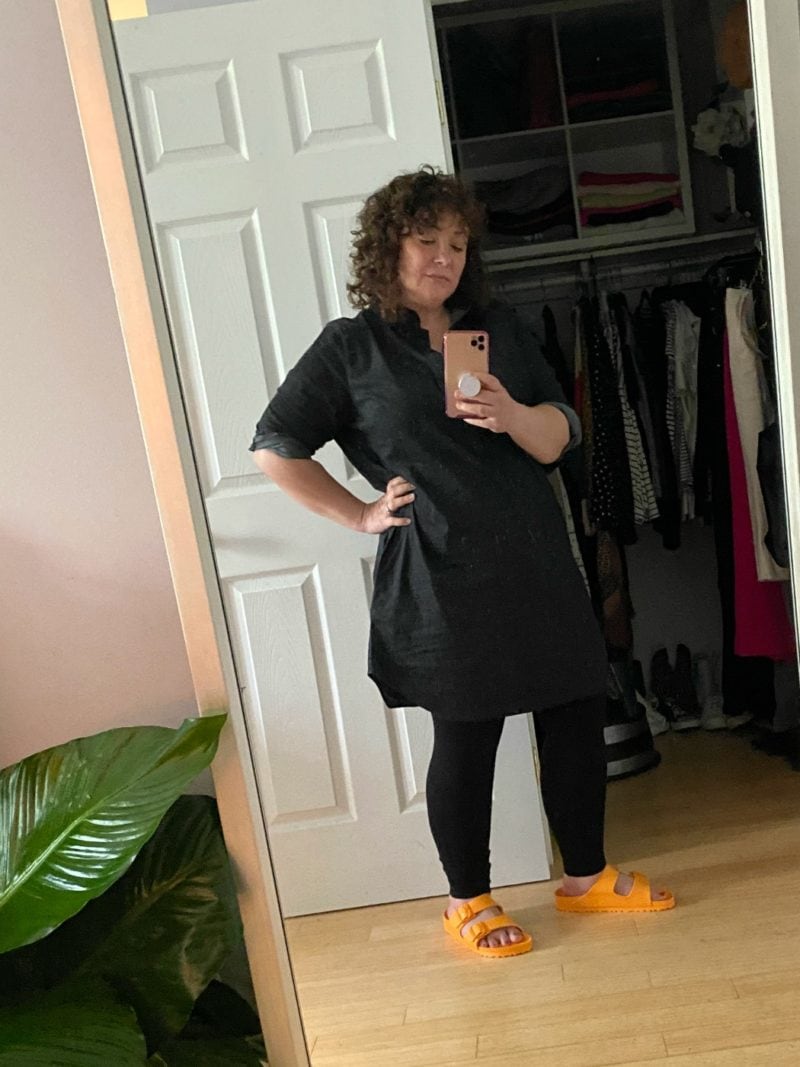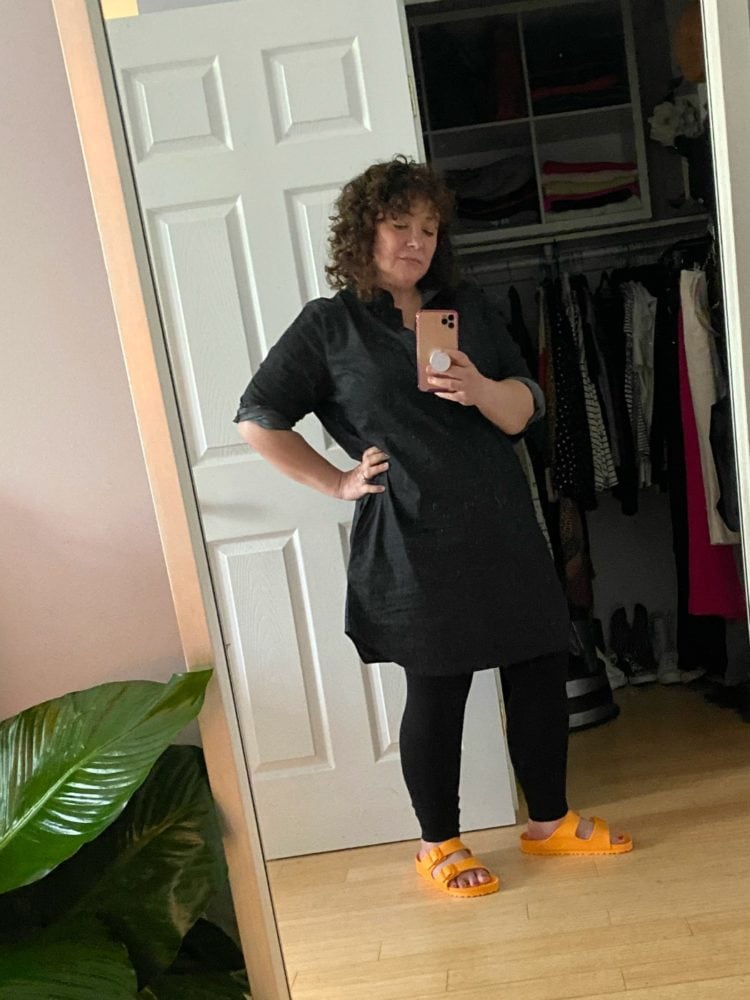 Monday we did the shoot for the Universal Standard Geo Trios box and one of the pieces that came in the box was this denim shirtdress. I liked it so much I kept it on the rest of the day. It's a looser fit than I am usually drawn to (I'm wearing the XS), but the fabric is surprisingly soft, stretchy, and has drape and I really enjoyed wearing it. I also loved the pockets big enough for my phone, lipbalm, and a tissue. When the temps dropped with the sun setting, I added my Soma Essential Leggings which I thought was a cute look. I wore my orange EVA Birkenstocks to give the look a pop of color.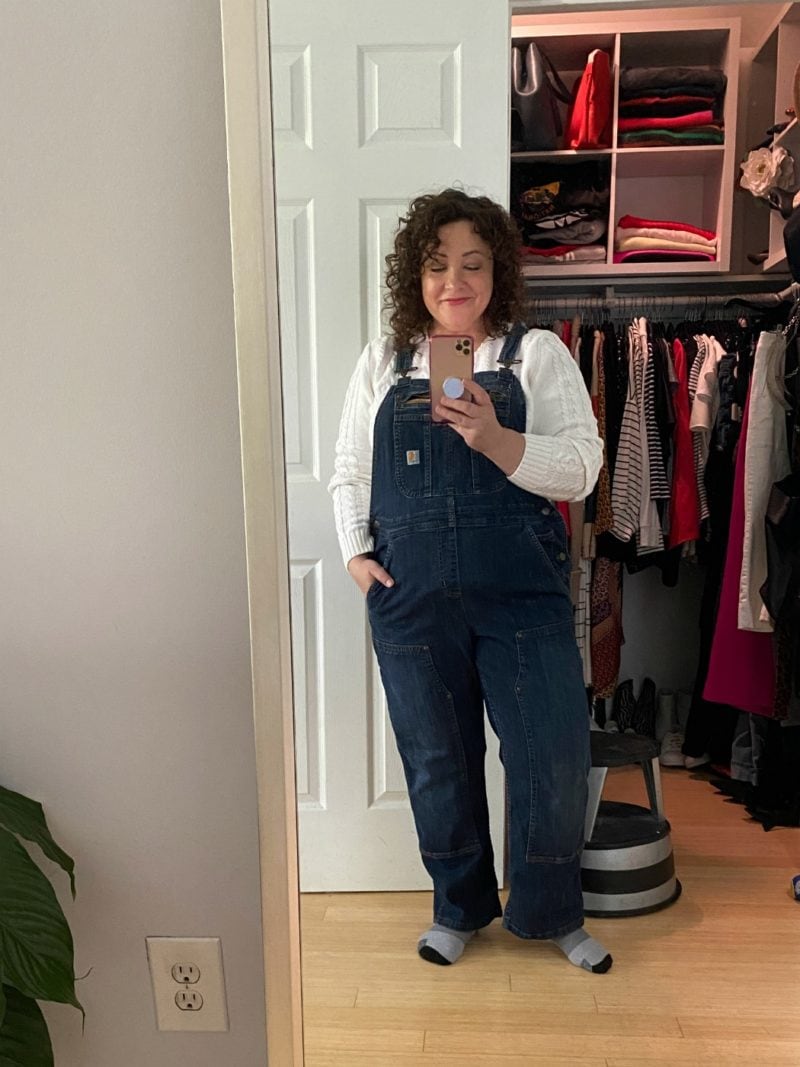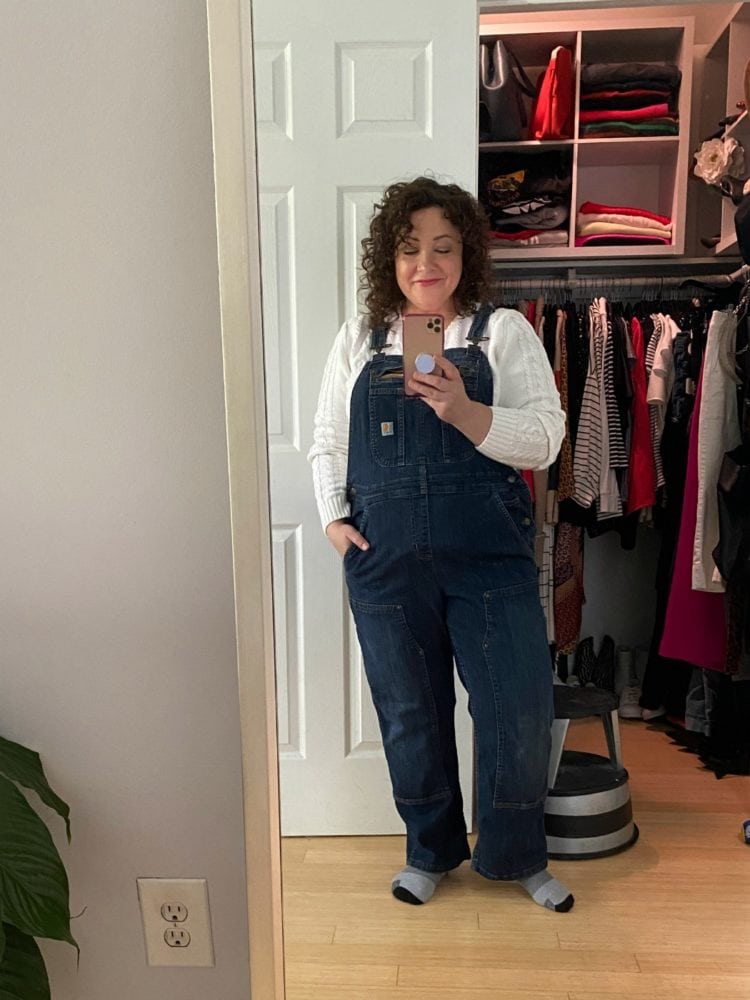 The Carhartt overalls make another appearance, this time with an old but still great condition cotton cableknit from LL Bean (Lands' End has a similar one with a slightly different neckline). I ended up wearing this with my Bogs Sidney boots since we headed to the garden to pick fresh produce (the radishes came up and we scored some kale and green onions).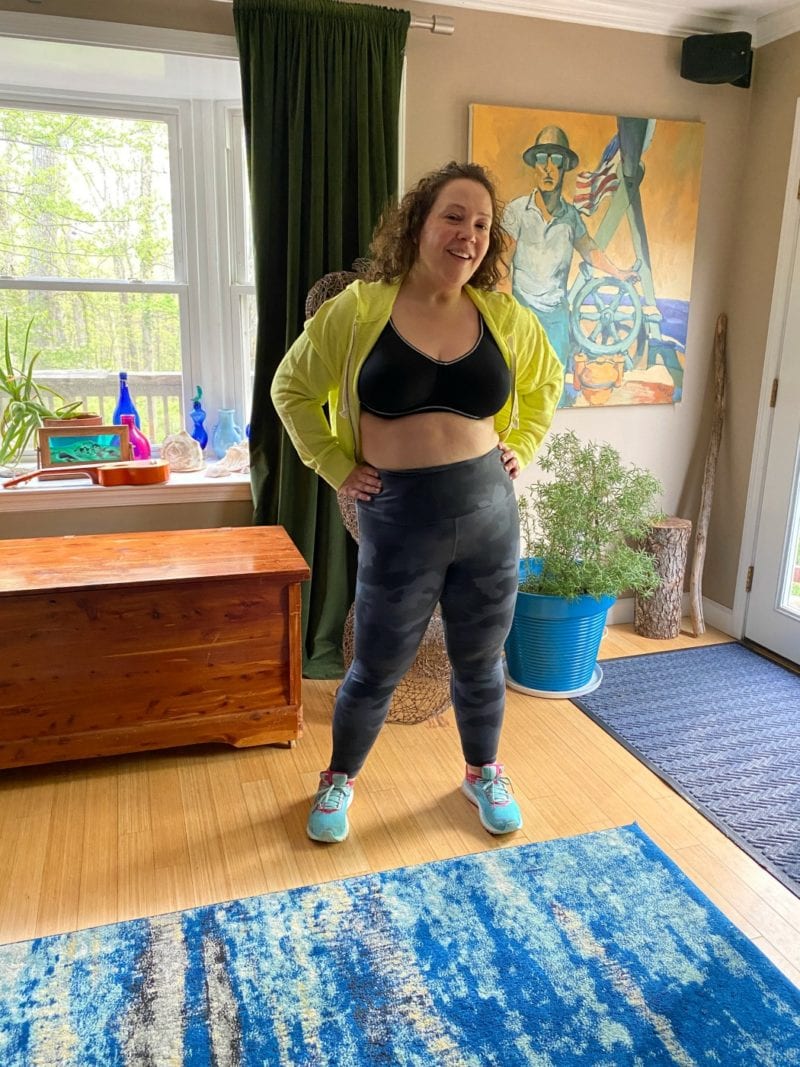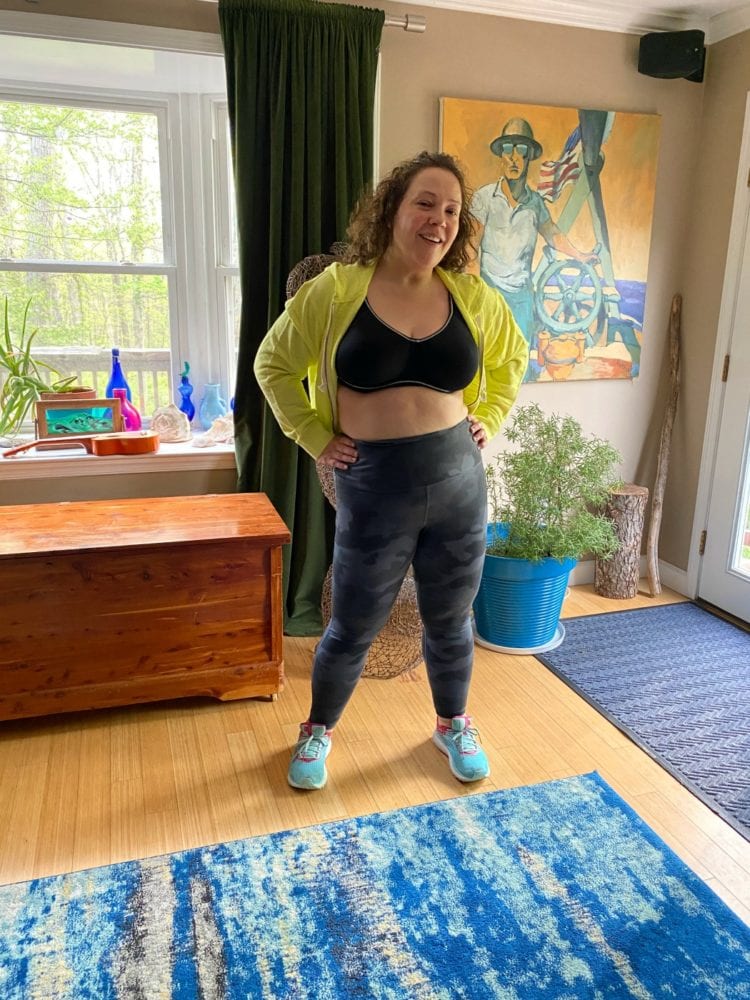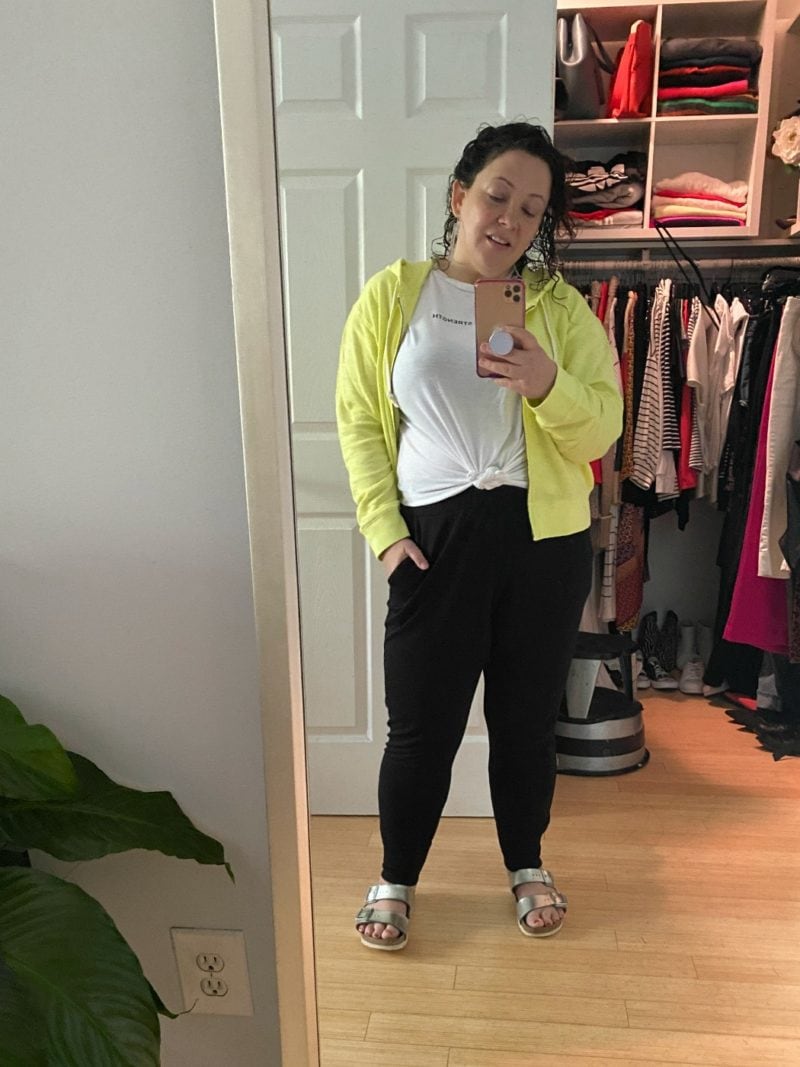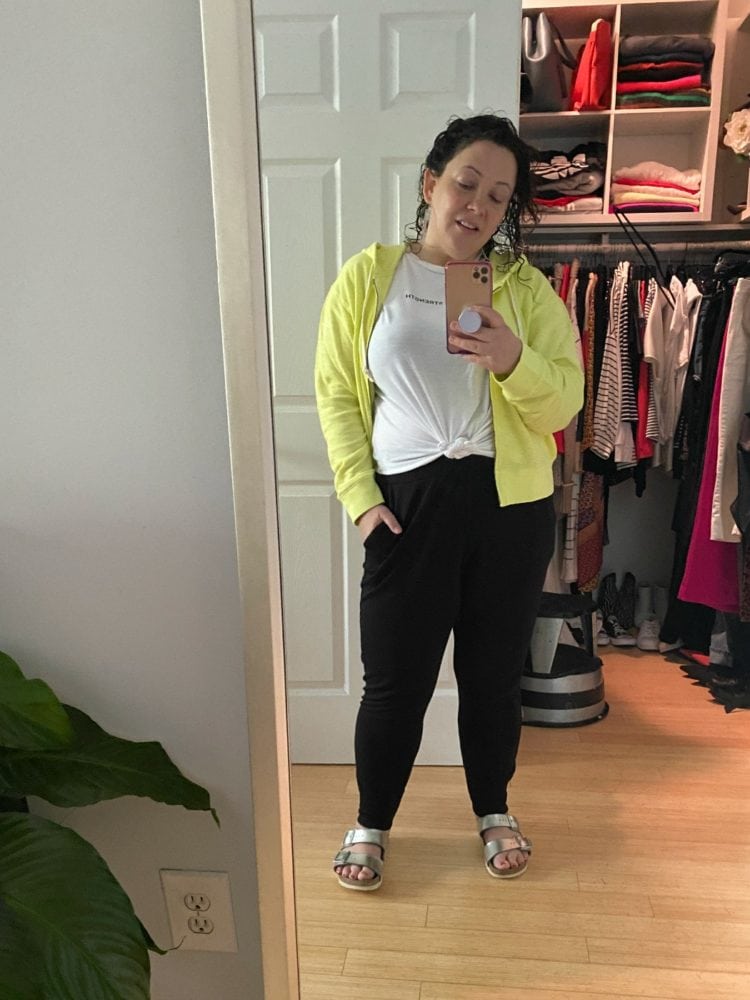 I mentioned this highlighter-yellow hoodie in what I bought while on quarantine and here it is!  At the top are the three things I bought: the leggings, the sports bra, and the hoodie. The leggings are no longer available but TBH I wish I bought these instead. With my Brooks sneakers, this is what I wore for my morning living room workout.  And then after my shower, I again wore the hoodie with my Christian Siriano for J.Jill t-shirt I've worn many times before and my black cabi Pivot joggers from last year (these from Soma are also awesome and a good alternative).  And then the silver Birkenstocks.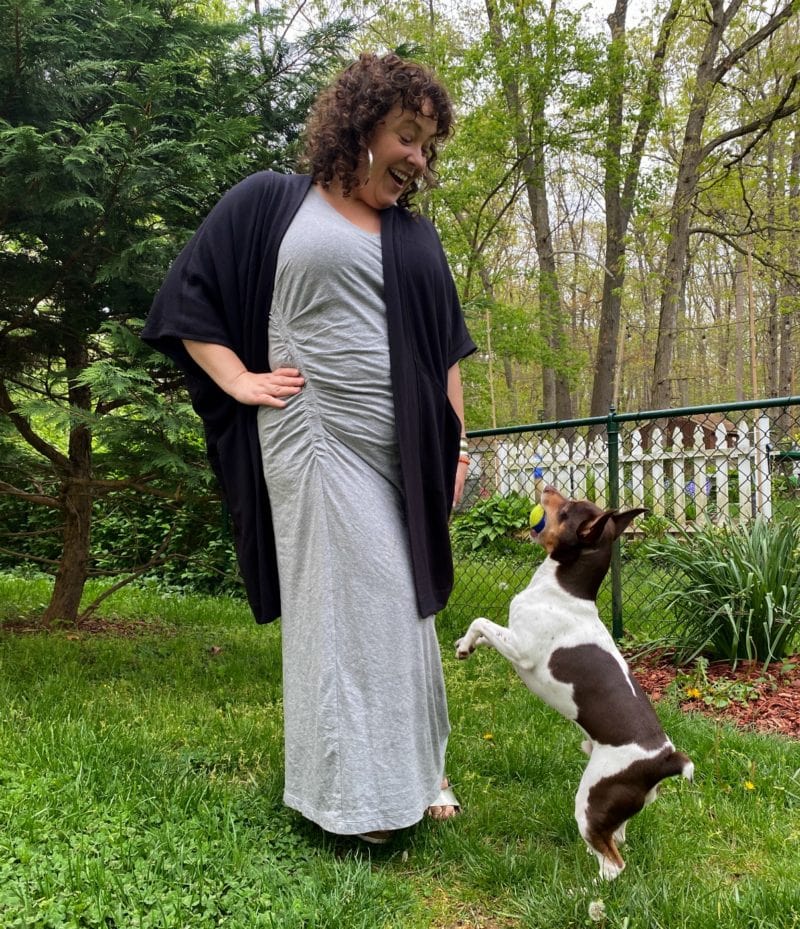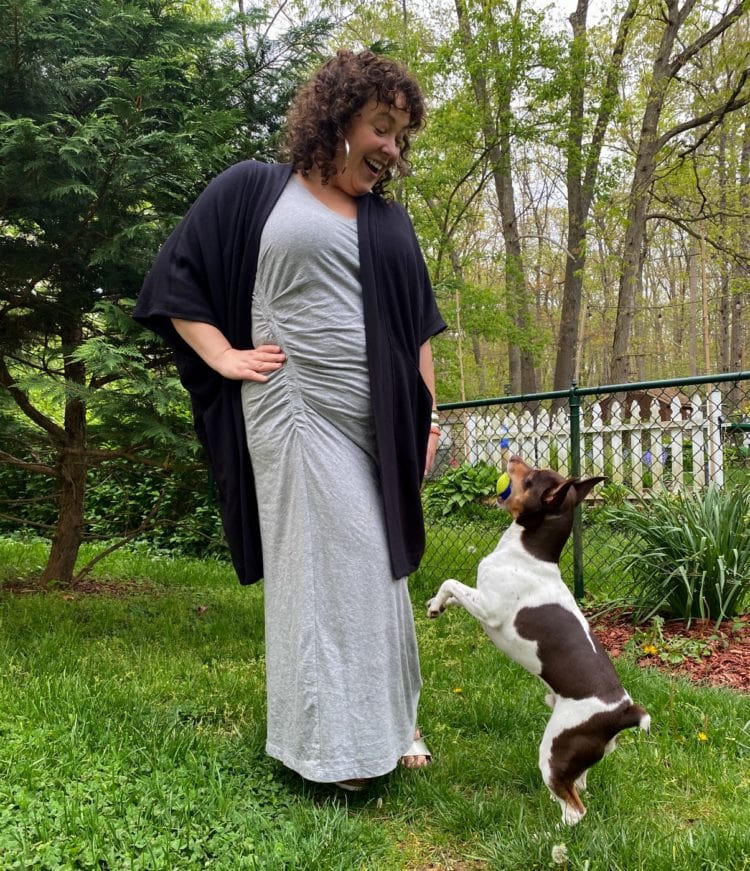 This is a super old dress from cabi, I bought it at one of their conferences when they have a shop of past season clothing for sale.  Not even sure the year.  Over it is the cocoon wrap from Soma that I featured in my at home capsule wardrobe, and then the silver Birkenstocks and a very cute dog who wanted to play fetch.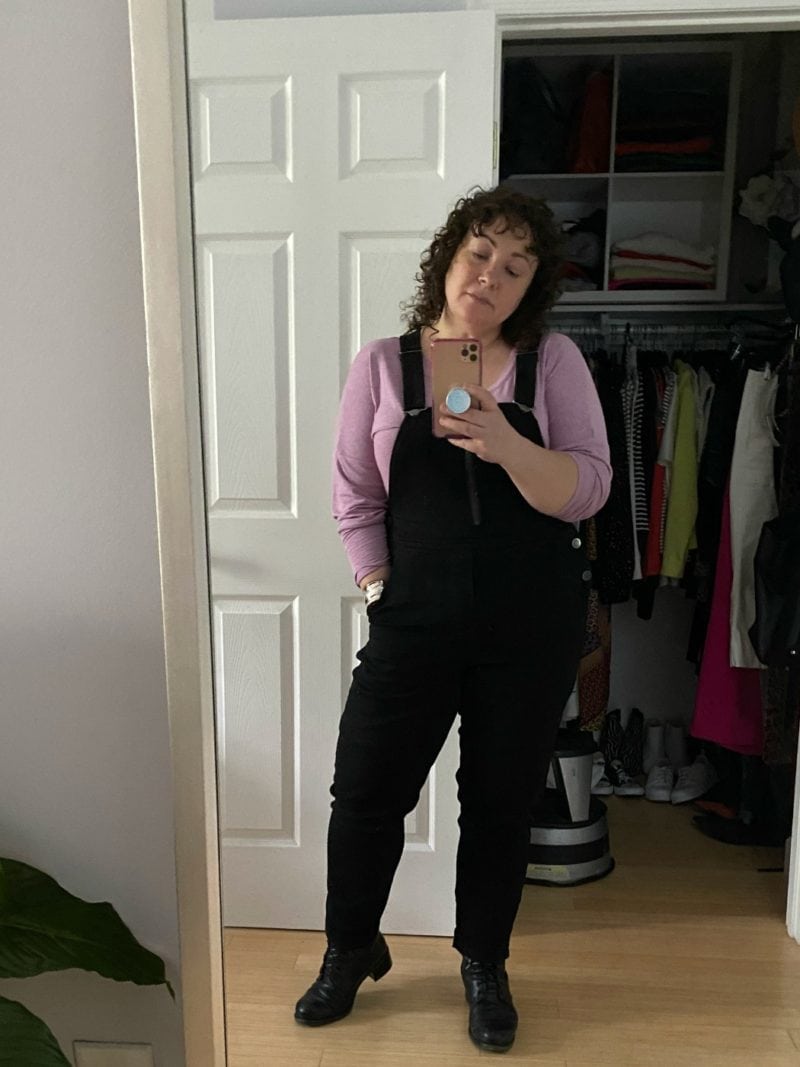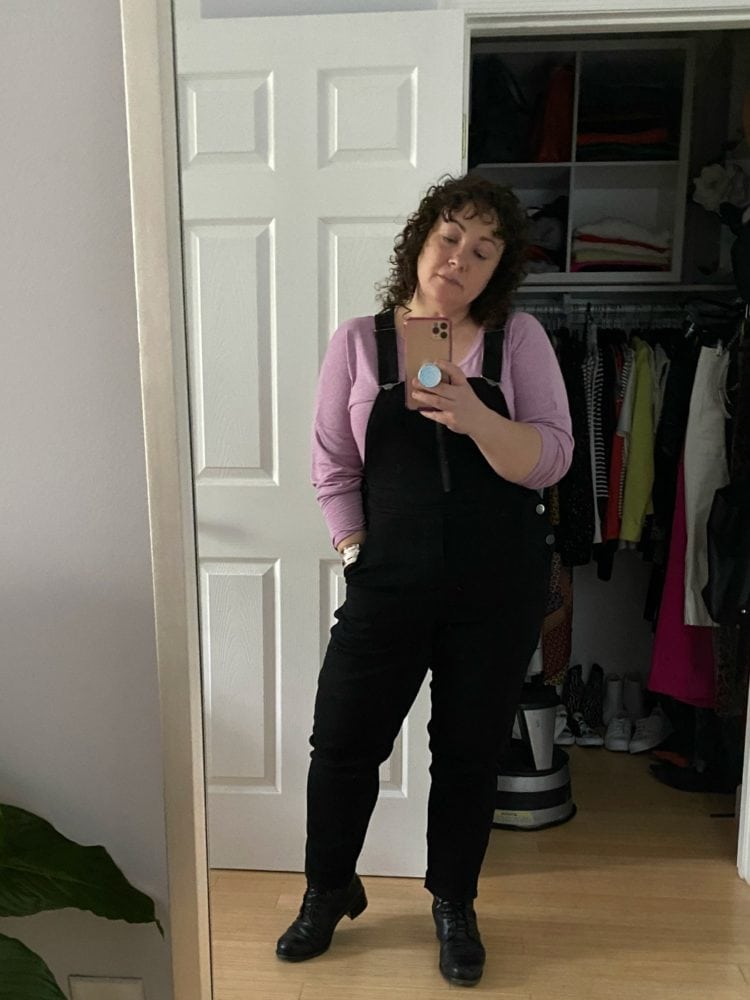 More overalls! Here I'm wearing the Serenity Tee from cabi from this season with my black Universal Standard overalls.  My kid and I went for a walk that day to get some fresh air so I put on my La Canadienne boots, the first time I've worn them since we've been sheltering in place.  I love how I can zip them, making them easy to slip on for a quick walk.
This week was chillier, and a lot of rain.  I found myself craving socks – thick wool ones that aren't too tight but will still fit under the Birkenstocks.  The ones I've been wearing the most are these marled Thermaskin ones from Lands' End (and at the time of writing this they were on sale for $6 each).  They're not itchy, they don't slide off, they wash and dry great.  Mine are two years old and still are rocking. It's funny how little things like socks and bras and pockets make such a major difference now that we are all staying at home!
Shop the Post: