This article may contain affiliate links; if you click on a shopping link and make a purchase I may receive a commission. As an Amazon Associate, I earn from qualifying purchases.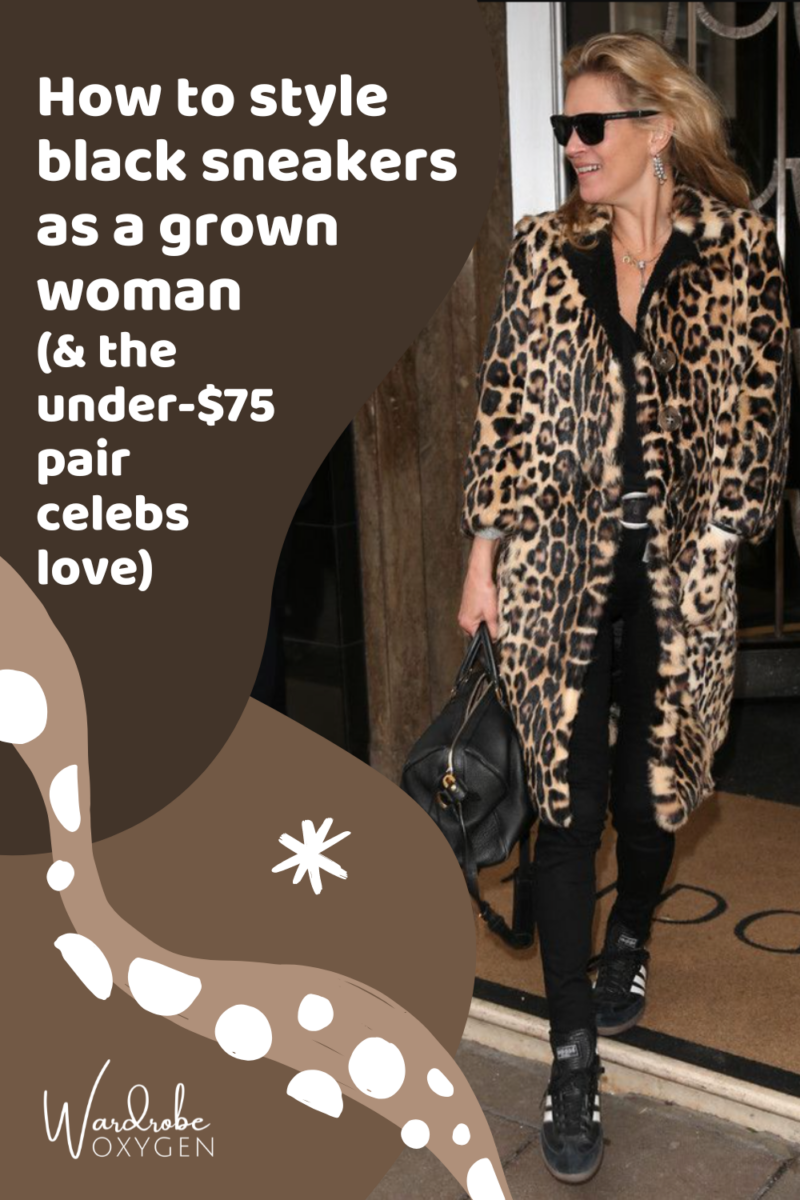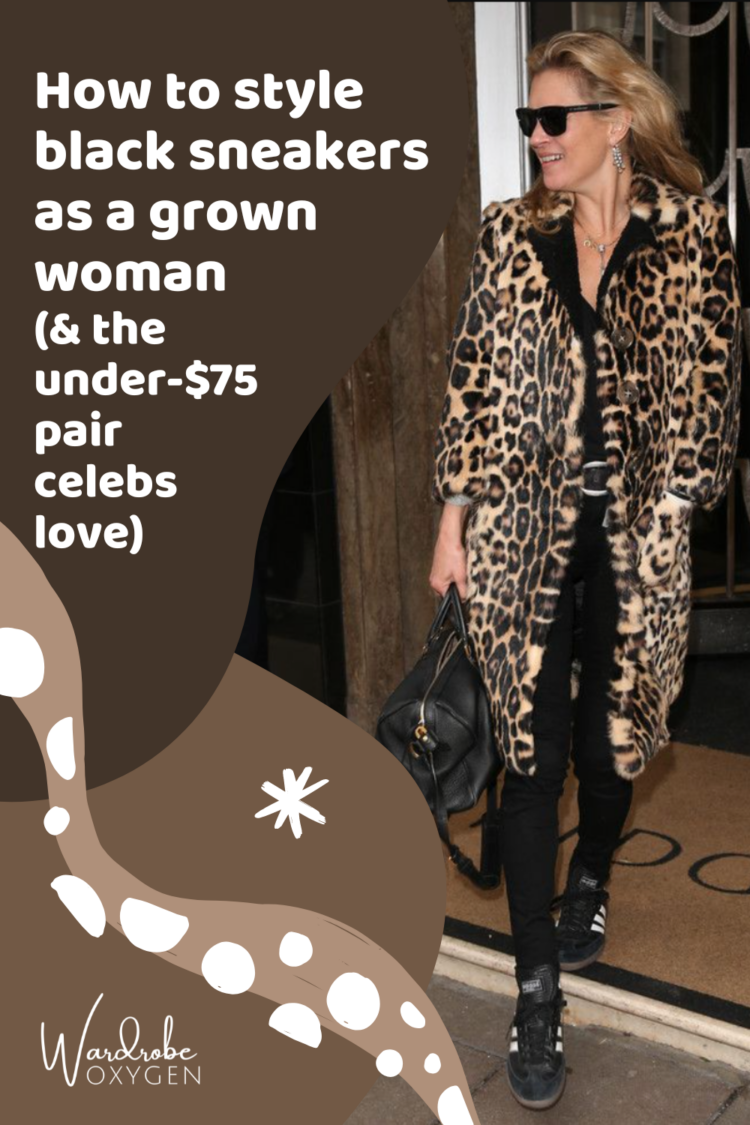 When I shared the best white sneakers for grown women, I had a few reach out saying they don't like wearing white sneakers and prefer a darker sneaker with their wardrobe. Well, there is a cool classic black sneaker that has come back in style, it's usually under $75, and it may be perfect for you!
The Adidas Samba is the Cool Classic Black Sneaker for Fall
If you're a grown woman like me, you may remember Adidas Samba sneakers. Worn by soccer players and soccer enthusiasts, these sneakers first came on the scene in 1950. Named after the fancy footwork soccer players could achieve in these sneakers, the Adidas Samba saw increased popularity in the '90s and early 2000's.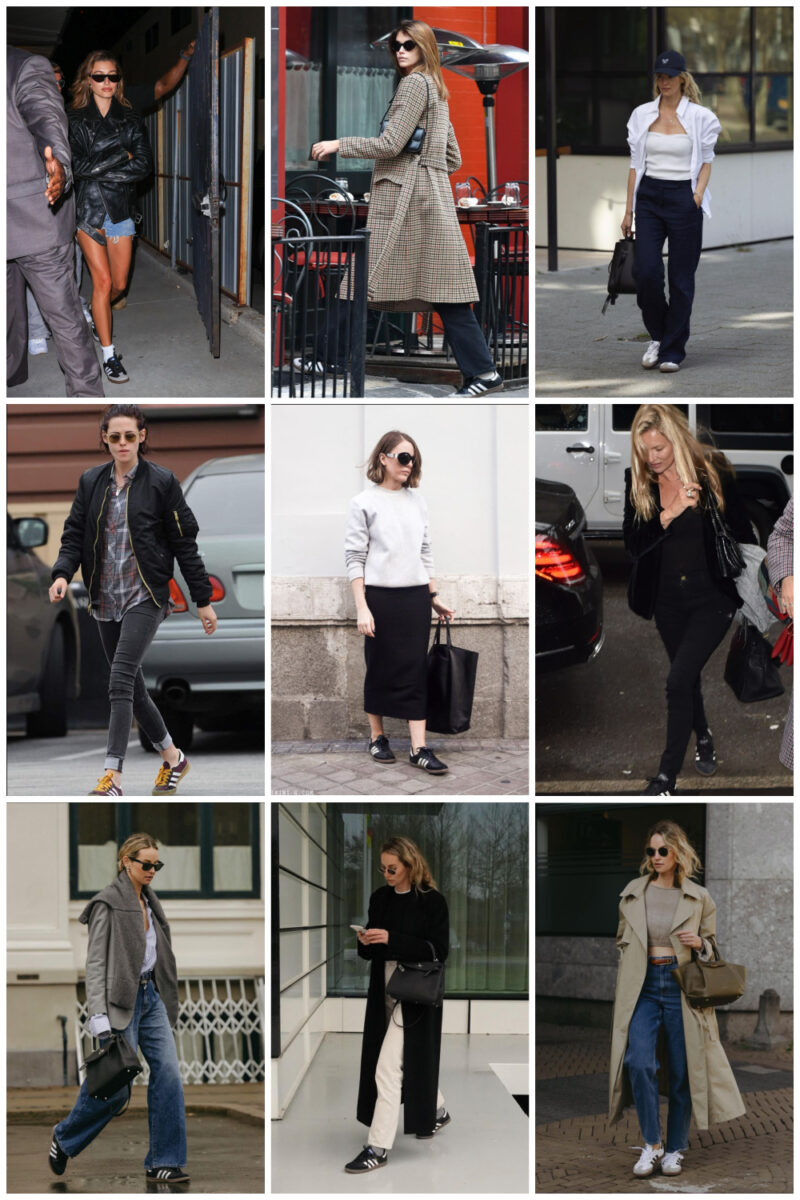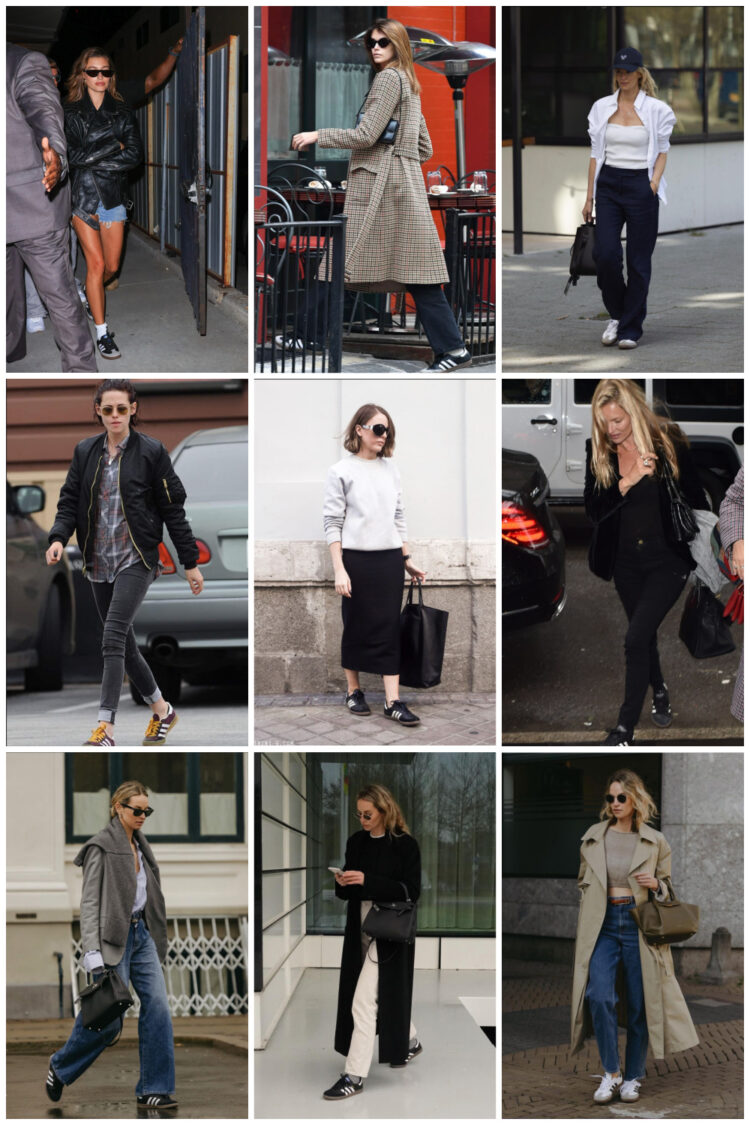 Soft, flexible, and low-profile, The Adidas Samba is a great choice if you're looking for a cool yet classic black sneaker. The black with Adidas' three white stripes on the side is iconic and works so well with the fall fashion trends we're seeing in stores.
Don't get me wrong, the Adidas Samba comes in a range of colors, but it seems the black version with the white stripes is the hot sneaker ticket this season. And because it's a classic brand, a classic style, and pretty simple, it's chic to be worn by folks of all ages.
Why Are Adidas Sambas Back in Style?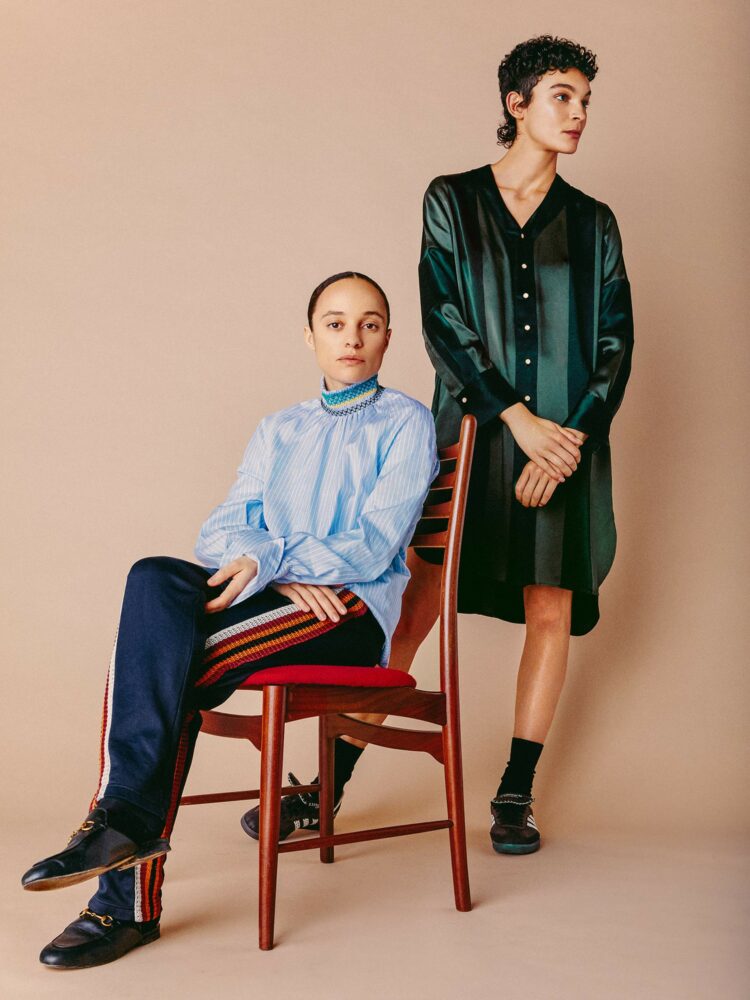 Why in the world would this shoe over other styles of sneakers have a return to fashion? Sure the '90s and Y2K fashion are back in a big way, but the return of the Samba is also in thanks to some high-profile Adidas collaborations. The one that really took the fashion world by storm was the Adidas x Wales Bonner collaboration.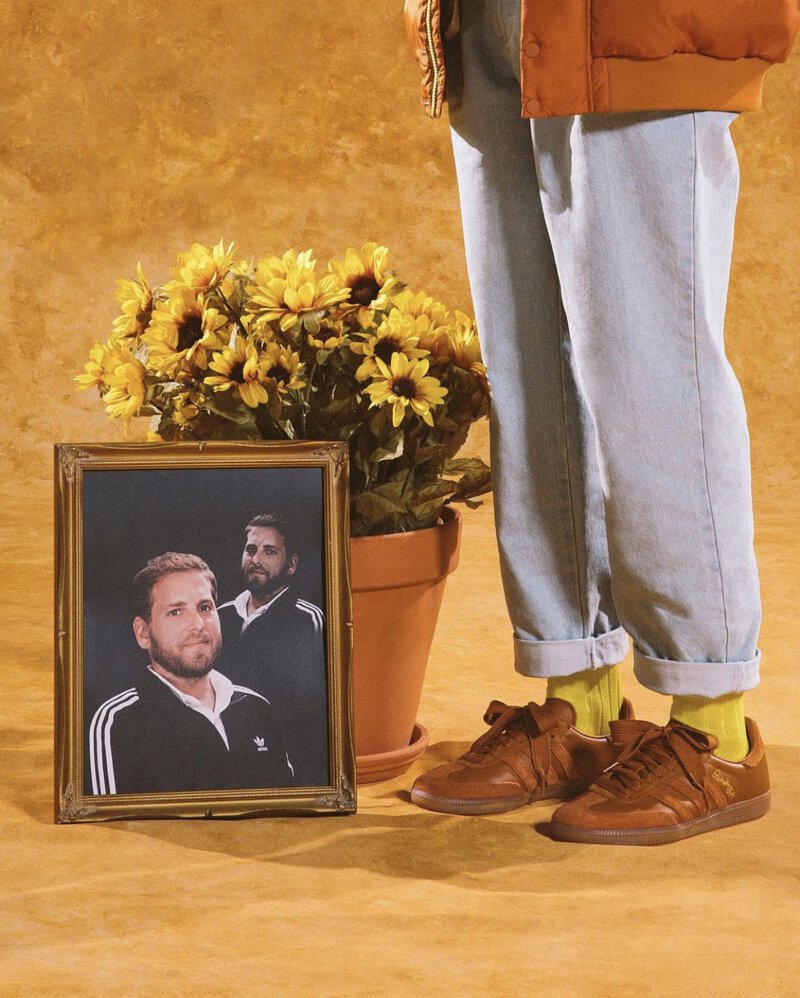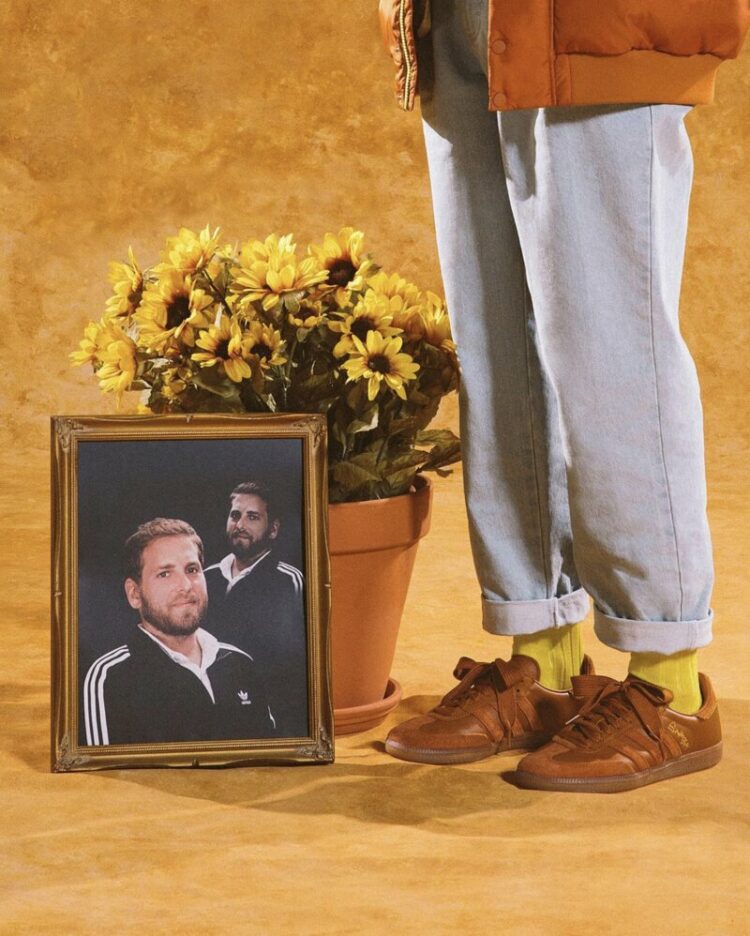 Prior to that collab, in late 2020 Adidas collaborated with actor Jonah Hill for a collection of colorful Sambas and coordinating apparel. Those shoes were so popular they're being resold at five times the price.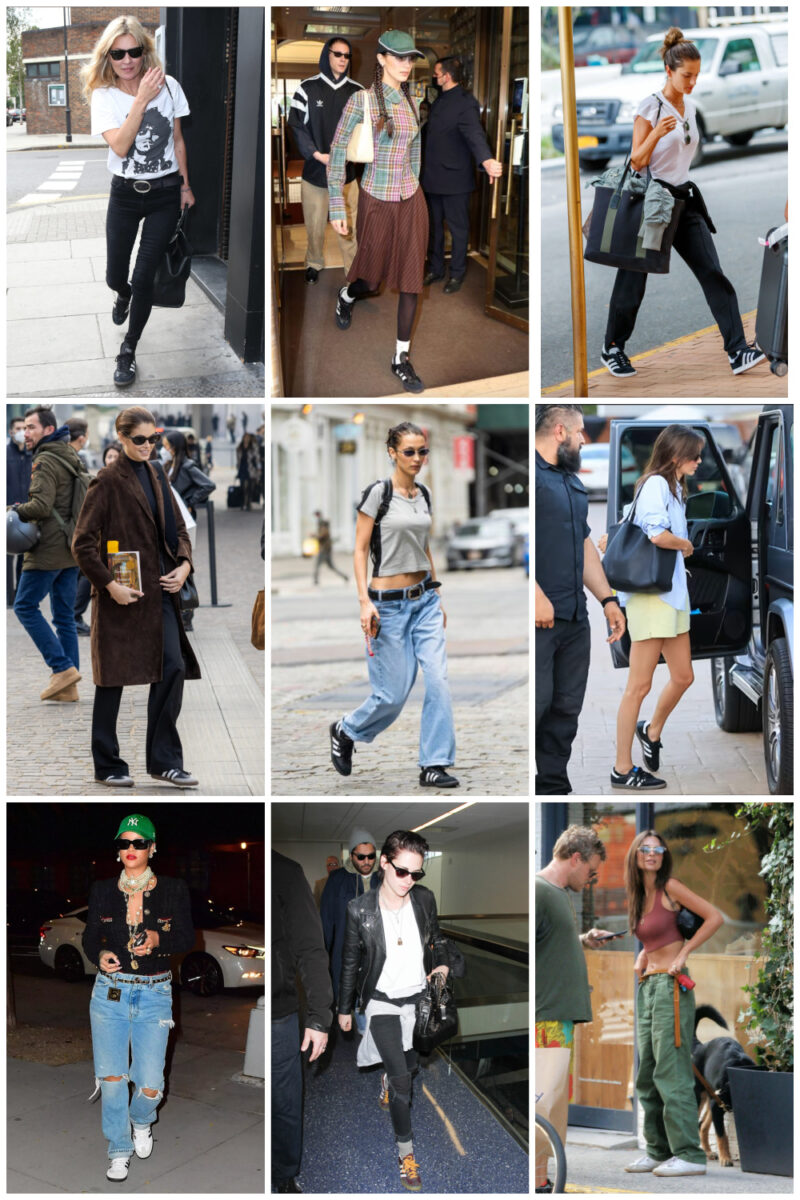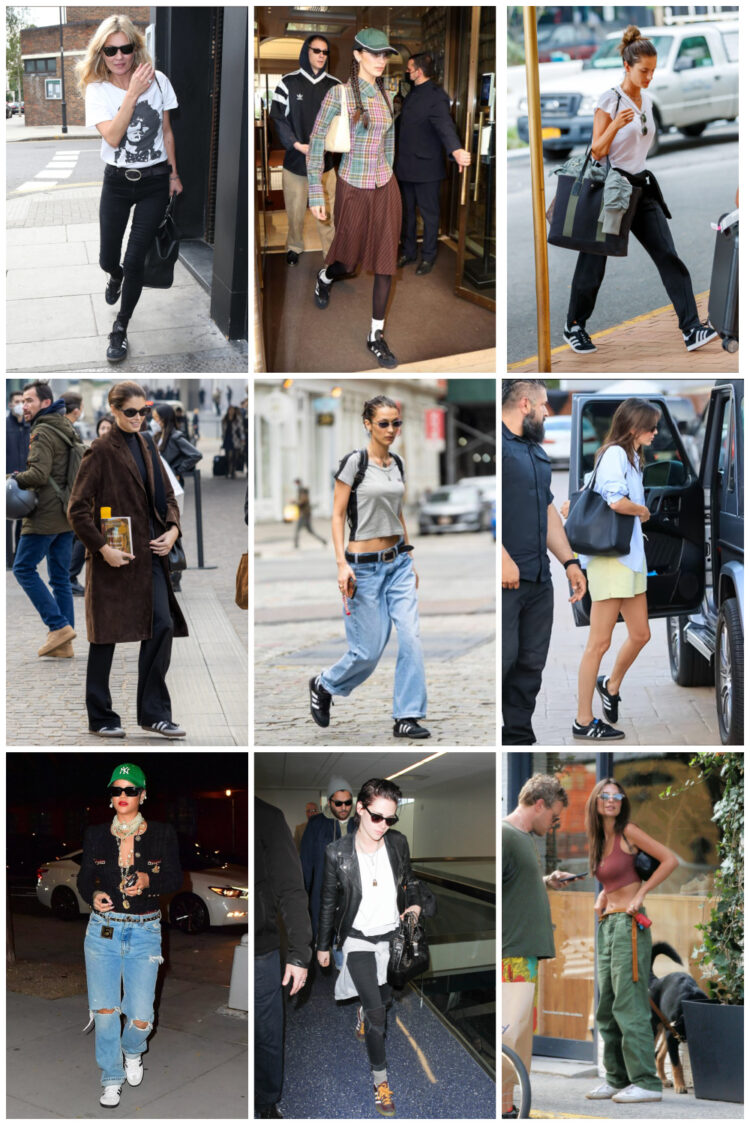 This year, It Girl celebs started rocking Adidas Sambas with everything from dresses to activewear. Folks like Bella Hadid, Frank Ocean, Kate Moss, Rihanna, Kendal Jenner, A$AP Rocky, and Kristen Stewart have been seen in this iconic sneaker, and most of them are wearing them in the classic black with white stripes version.
Because this is a hot trend, your size and style choice may be currently out of stock. But be patient, retailers are replenishing as fast as they can. The perk to purchasing a classic shoe like the Samba is does come back in stock. Researching this trend, I found that Amazon often replenishes sizes faster than other sites, even faster than the Adidas site which waits to have a greater size run before opening back up sales.
How to Style the Adidas Samba Sneaker?
What makes the Adidas Samba great is the low profile. This adds versatility to the shoe, making it work with leggings, baggy jeans, and dresses alike. And by looking at celebrities, they are wearing their Adidas Samba sneakers with activewear, casual dresses, and trendy ensembles with ease.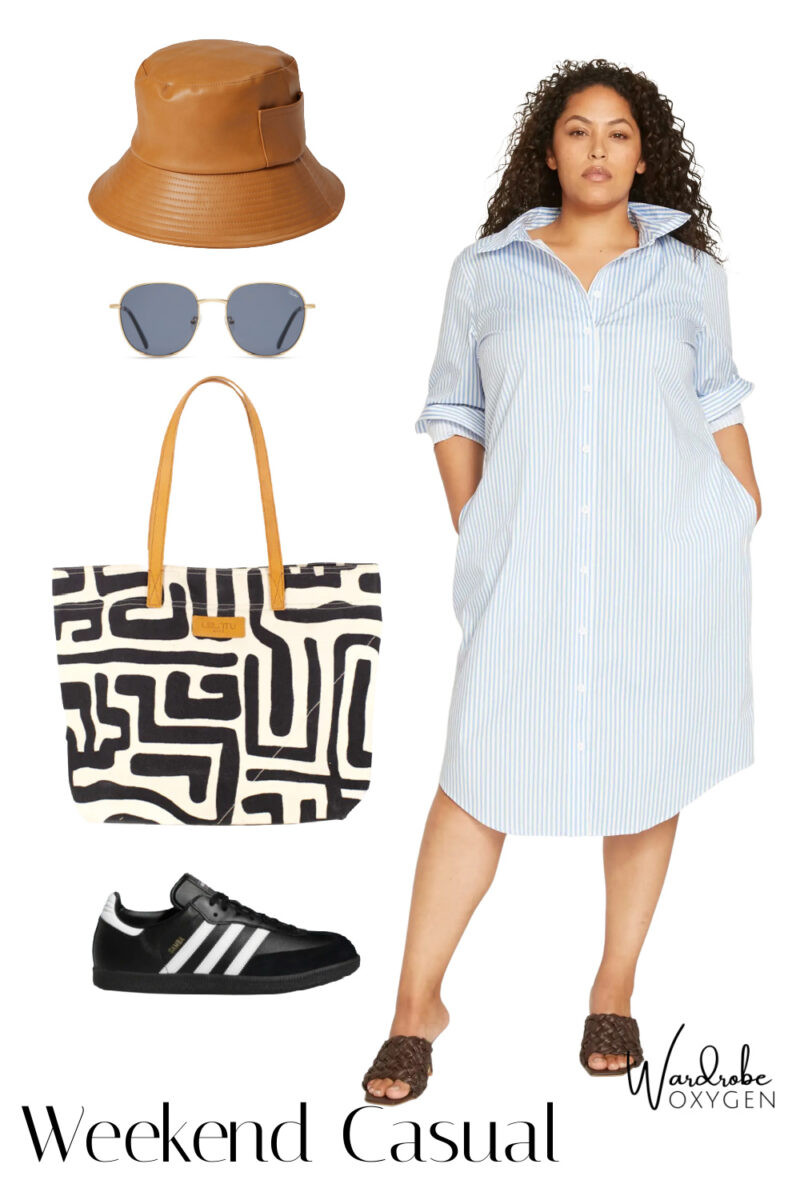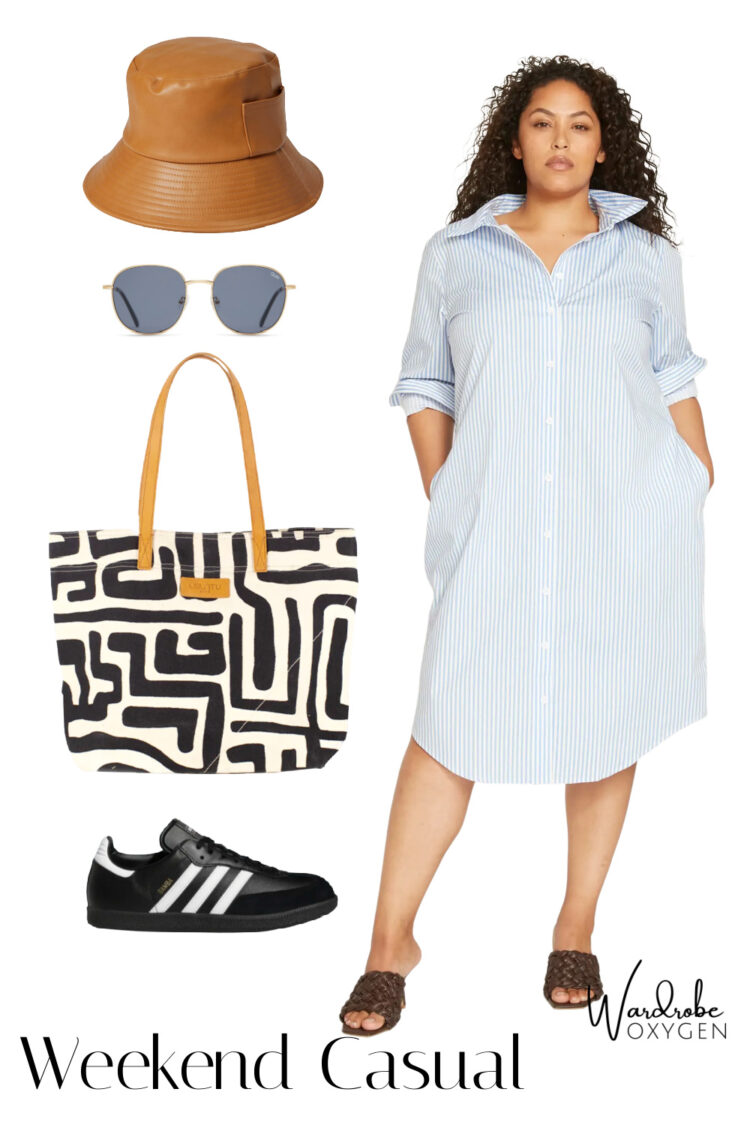 Unlike the white sneakers I recommended, the Adidas Samba looks cool a bit roughed up with wear. No need to be precious with your Sambas, let them get creased and scuffed and broken in, even if you're styling them with your favorite dress or a chic pantsuit.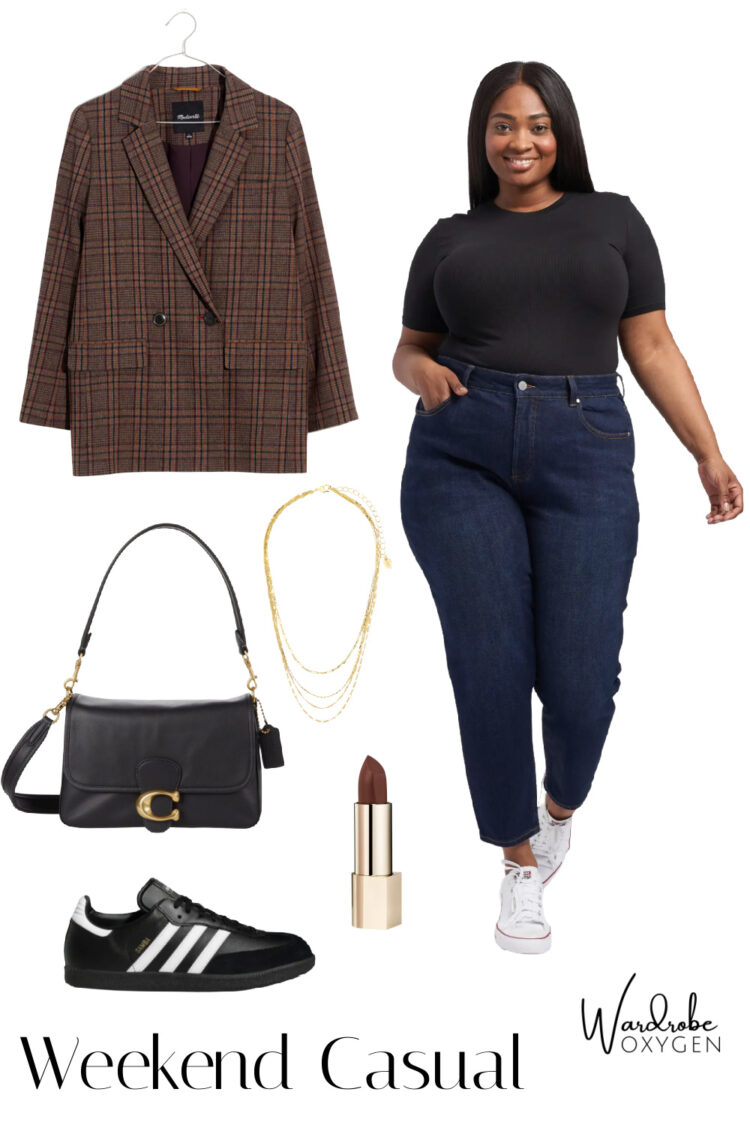 Consider a no-show sock to let the show take the spotlight or an ankle sock that complements the color of the shoe. Yes, a hint of sock, if athletic with athletic shoes, is chic this season! For such shoes, my favorite lightweight no-show socks are from Bombas, my favorite cotton no-show socks are from Comrad, and my favorite almost no-show (with a little tab to keep them in place) are these from Feetures.
Which Style of Adidas Samba Sneaker is Cool?
The Samba comes in a range of styles. The Samba OG is a traditional street shoe sneaker without the tall tongue and details more for sports. If you prefer a vegan shoe you are in luck – Adidas has a vegan version of the Samba that has all the style of the Samba OG. If you are a bike commuter, the Velasamba Cycling Shoe is super cool looking while accommodating SPD cleats and still being wearable shoes off the bike. And the Samba ADV is a bit more reinforced for skaters but just as cool.
How Does the Adidas Samba Sneaker Fit?
IMO, the Samba runs a bit more narrow than a lot of Adidas styles. But unlike the Stan Smith, the Samba is a bit more flexible and you may find it more comfortable. It is a very low profile shoe and may not fit insoles into the shoe and be too snug for those with high arches or high profile feet.
The Samba is sold as a unisex shoe. Most sites offer information as to what size for women vs. men sizing. But for those who only promote the Sambas to a male clientele, go down two sizes for men's sizing. For example, If you are a size 10 in women's shoes, you would be an 8 in men's shoes.
Those with smaller feet may fit into youth/big kid shoes which are not only wider but usually cheaper. Some size charts say go down two sizes from women to kids (for example, if you're a size 8 in women's you'd be a size 6 in big kid's shoes) and others say only go down one size or 1.5 sizes. I usually find 1.5-2 sizes to be most accurate. I found the biggest size range of big kid Sambas at Amazon.
Are Other Colors of Adidas Samba Sneakers Cool?
Yes! Celebs are wearing all sorts of color – gray, maroon, white, camel, you name it. Grace Wales Bonner and Jonah Hill's collections offered amazing colors that are coveted by sneakerheads and Adidas does offer Sambas in non-black neutrals. I am focusing on the black Sambas because it is a cool classic black sneaker and I know many have been looking for such a shoe. But honestly, you wear what makes you happy, you fabulous grown woman!
What About Other Black Sneakers?
Black sneakers are a bit trickier than white. They can easily look like uniform shoes or the comfort sneakers sold in the back of the American Legion catalog. I recommend going with a classic brand (Adidas, Nike, VANS, Converse, New Balance) and a relatively classic style so the black sneaker looks purposeful. I also recommend choosing a classic sneaker that has a hint of white (Adidas' stripes, VANS' iconic swoosh, New Balance's N, a white sole, white shoelaces) which will make the shoe feel fresher and lighter.
That being said, if you are choosing black sneakers because you want a solid black effect with comfort, choose what is best for your wardrobe, your body, and your life. Wardrobe Oxygen is guidance, not gospel and whatever you wear that makes you happy will be best!