This article may contain affiliate links; if you click on a shopping link and make a purchase I may receive a commission. As an Amazon Associate, I earn from qualifying purchases.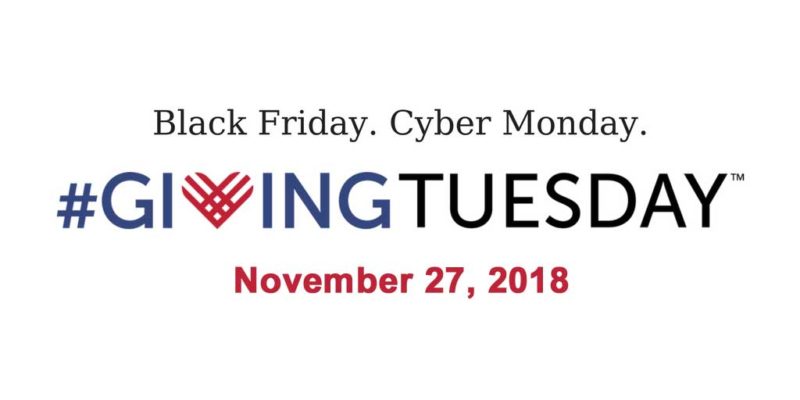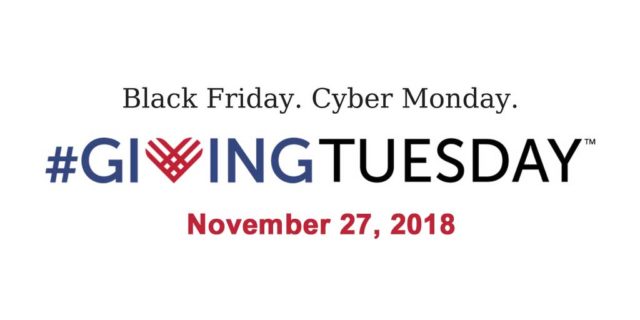 We had a day for giving thanks. We had two for getting deals. Now, we have #GivingTuesday, a global day dedicated to giving back. Today, Tuesday, November 27, charities, families, businesses, community centers, and students around the world come together for one common purpose: to celebrate generosity and to give.
It's simple: find a way for your family, your community, your company or your organization to come together to give something more. Join and be a part of a global celebration of a new tradition of generosity. Share on social media how you gave and use the hashtag #Giving Tuesday.
This is the fourth year I have celebrated #GivingTuesday and it's thrilling to see how big this movement has become. Now a global phenomenon, #GivingTuesday activities have been tracked in nearly every country and territory, and over 50 of these countries are home to national #GivingTuesday movements of their own. The way I celebrate is to bring to light a charity that makes a major impact but may not receive the attention or funding it deserves. This year it's Guitar for Vets.
My husband was in the Navy, and so was my father. I know that the freedoms we currently have wouldn't exist if it weren't for those who serve and have served to defend our country. And I know that being in the military is a traumatic experience, even if you haven't been in an actual war. Your life is no longer your own, and you are required to follow orders, even if they go against every belief you have. It's not a job where you can possibly quit and find another, you're away from loved ones, and when you come home, you're not always respected for your sacrifice and often have a hard time re-assimilating to civilian life.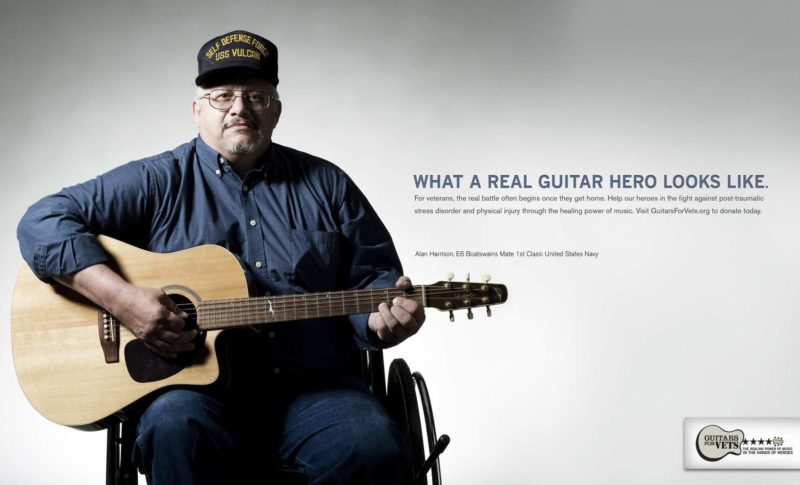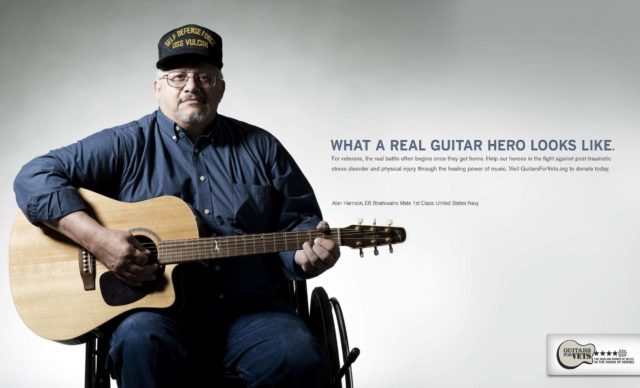 Thousands of Veterans are afflicted with Post Traumatic Stress Disorder (PTSD). In fact, more soldiers have committed suicide since the Vietnam War than have died in actual battle. More than half of the 2.6 million veterans from the Iraq and Afghanistan wars struggle with physical and mental challenges. An average of 22 Veterans commit suicide every day.
In 2007, Patrick Nettesheim, a Milwaukee guitar instructor was introduced to Vietnam-era Marine, Dan Van Buskirk. For years Dan wanted to learn to play guitar but felt the lasting effects of combat, in the form of PTSD, would make it difficult for him to succeed. After only a few months of working with Patrick, Dan discovered that the strong spirit that helped him throughout his time in Vietnam was all he needed to play music. Together, the men realized that guitar lessons were both opportunities for self-expression and positive human interaction. Dan and Patrick shared what they learned with Veterans at The Clement J. Zablocki VA Medical Center and Guitars for Vets was born.

This video is almost a decade old, but in a little over five minutes it clearly explains Guitars for Vets and interviews some Veterans who have been part of the program.
Guitars for Vets (G4V) is a 501(c)3 non-profit organization founded in 2007. G4V now has 80 chapters in 40 states with the assistance of over 200 volunteers nationwide. Over the past seven years, G4V has refined a guitar instruction program aimed at providing Veterans struggling with physical injuries, PTSD and other emotional distress a unique supportive program. G4V pursues its mission to share the healing power of music by providing free guitar instruction, a new acoustic guitar, and a guitar accessory kit in a structured program run by volunteers, primarily through the Department of Veterans Affairs facilities and community-based medical centers. Weekly guitar lessons provided by volunteers are designed to help students learn at their own pace. Monthly group sessions are organized at each chapter to provide Veterans a communal atmosphere to talk and continue to play music with peers who have shared similar experiences. In G4V group sessions, the connection created between individuals who are both warriors AND guitar players serves as a catalyst for positive human interaction. Veterans who regularly attend group sessions build confidence to further pursue creative self-expression and engagement within their communities. Some G4V graduates and group session attendees even go on to perform at local fundraisers and teach guitar lessons in their local G4V chapter.
To date, G4V has provided over 30,000 guitar lessons and distributed over 3,000 guitars to Veterans. Clinical trial data shows this program offers remarkable improvements in PTSD symptoms. While the VA and other facilities offer music therapy to Veterans, few are able to give out the instruments and let the students keep them. With G4V, if a Veteran sticks through at least five of the free lessons, she or he can keep the guitar.
How can you help such a valuable program reach more Veterans?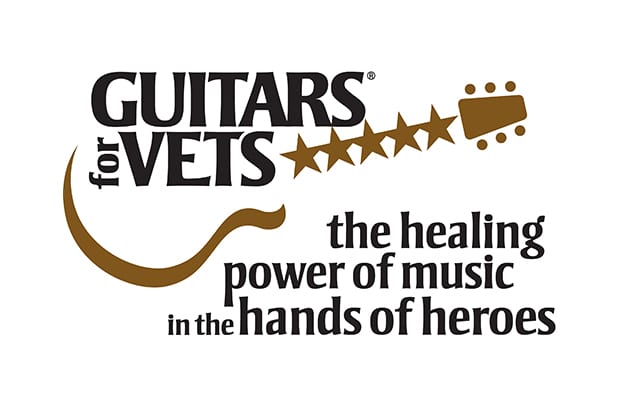 Wardrobe Oxygen has made a donation to G4V and in 2019 will make a monthly donation to this organization. I believe in the healing power of music, and love to see a charity use it to help heal those who sacrifice their lives for us.
If you participated in #GivingTuesday do share your organizations in the comments!