This article may contain affiliate links; if you click on a shopping link and make a purchase I may receive a commission. As an Amazon Associate, I earn from qualifying purchases.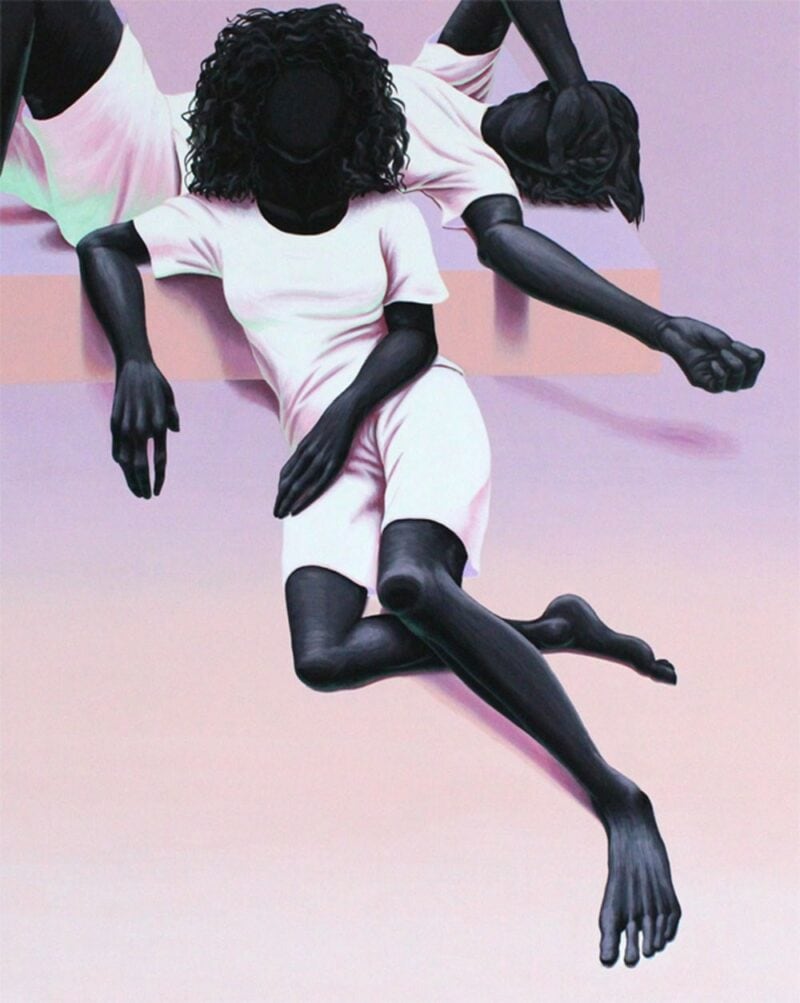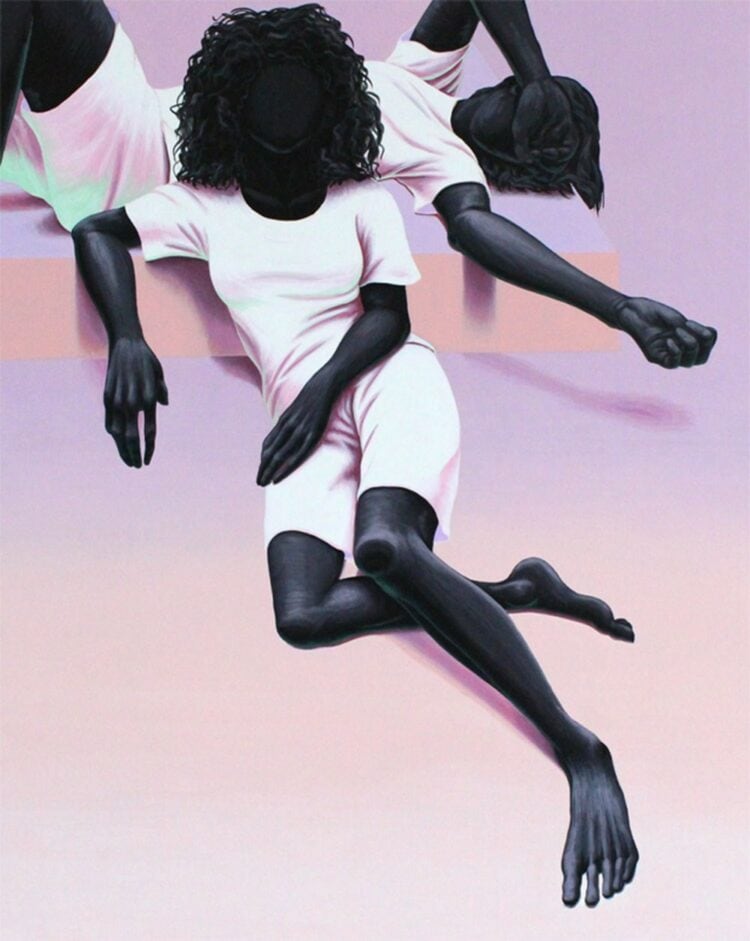 Weekend Reads
On May 19th, I did a webinar with ChloeDigital, a digital strategy and WordPress support company specifically for bloggers. I have been with ChloeDigital for several years and was honored to chat with Jamila Ali (my manager at CD) about my business. I got very honest talking about how I started blogging, when I started making money from it, how this job has changed over the years, and how it is being a full-time blogger and content creator. You can check out the video at this link or in the embed above!
Uvalde Shooting: A case for defunding the police and disarming teens. (Teen Vogue)
20-year-old Emanuel Sullivan becomes 22nd Rikers Island prisoner to die since 2021. (Democracy Now)
Glam makeup and dressing up are back – and that's benefiting retailers like Macy's and Ulta. (CNBC)
Inspiration from the coffee tables of great women. (The Southern Siren)
Is online presence a turnoff? (The Atlantic)
Your money trouble could be rooted in trauma. (Washington Post)
Gen Z has finally discovered Kate Bush, and I'm thrilled. (Vogue)
Henry Rollins helped me become the coolest girl in school. (The TueNight Social)
How the Right rigs the book game. (The Message Box)
Egyptian antiquities connected to international trafficking ring seized from Metropolitan Museum in New York. (The Art Newspaper)
We should all move to Peoria, Illinois, according to TikTok. (Buzzfeed)
For my fellow Pelotoners and anyone who wants to see a creative "I do me" wedding of a couple in the second half of their lives: Peloton instructor Christine D'Ercole's theatrical wedding in Brooklyn. (Brides)
I am still obsessed with the Teva Hurricanes I got last summer (see them on me here). As someone with wide and high volume feet, sandals like Chacos and Tevas rarely fit but the Hurricanes do. This summer I wanted to get the Teva Hurricane XLT Ampsole sandals in tan, liking the funky sole and the low-contrast color with my skintone. They have sold out all over the place, but I found them in all three colors. These are great with shorts, on the beach, and will also look chic with linen pants and sundresses.
The hard-won triumphs of life on the corner in West Baltimore. (The New Yorker)
Covid-19 isn't going anywhere, yet conflicting public health messaging and a lack of funds may only prolong the crisis. (Vox)
No. You can't keep ignoring TikTok. (Gloria)
These 7 photographers told us how the landscape is changing, one image at a time. (Buzzfeed)
An ambitious New York Times project on Haiti and debt draws fire from historians. (Slate)
Plastic recycling doesn't work and will never work. (The Atlantic)
Thirty years after 'Little Earthquakes,' I'm finally ready for Tori Amos. (Catapault)
And this connects with a discussion we had in the Wardrobe Oxygen Community on Facebook: How to shop for plus-size vintage, according to experts. (Nylon). I love that it mentions Iconic Atomic in Palm Springs, which is where I found this amazing jumpsuit!
Hear/See/Read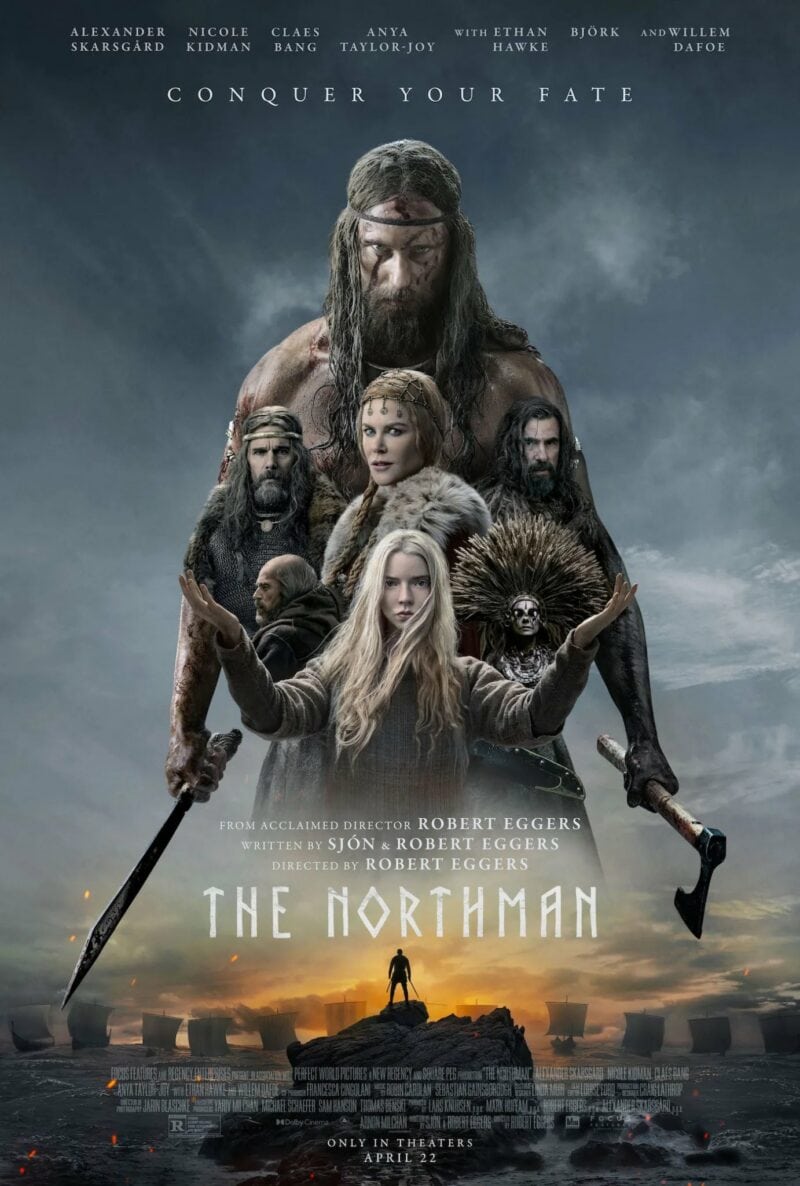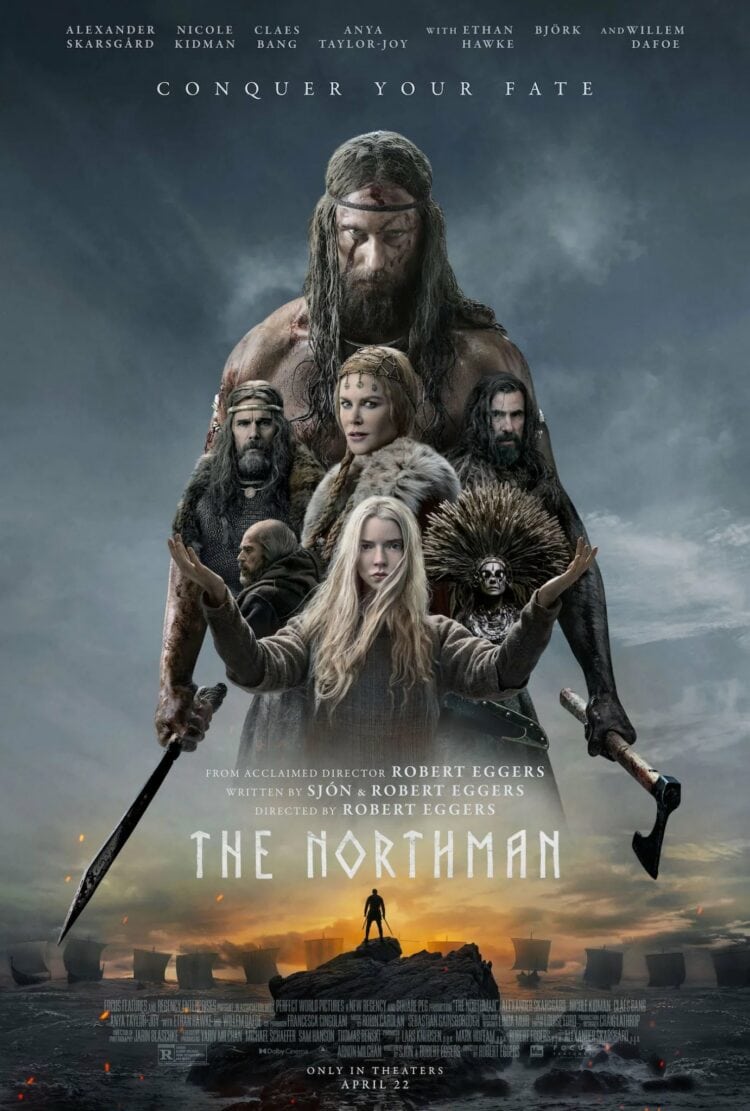 My husband has been wanting to see The Northman since he heard about the film so we splurged and rented it last weekend. Starring Ethan Hawke, Nicole Kidman, Alexander Skarsgård, and Anya Taylor-Joy, The Northman is essentially Hamlet, Viking style and I think it's important to know it's based on Hamlet to have any appreciation for this film.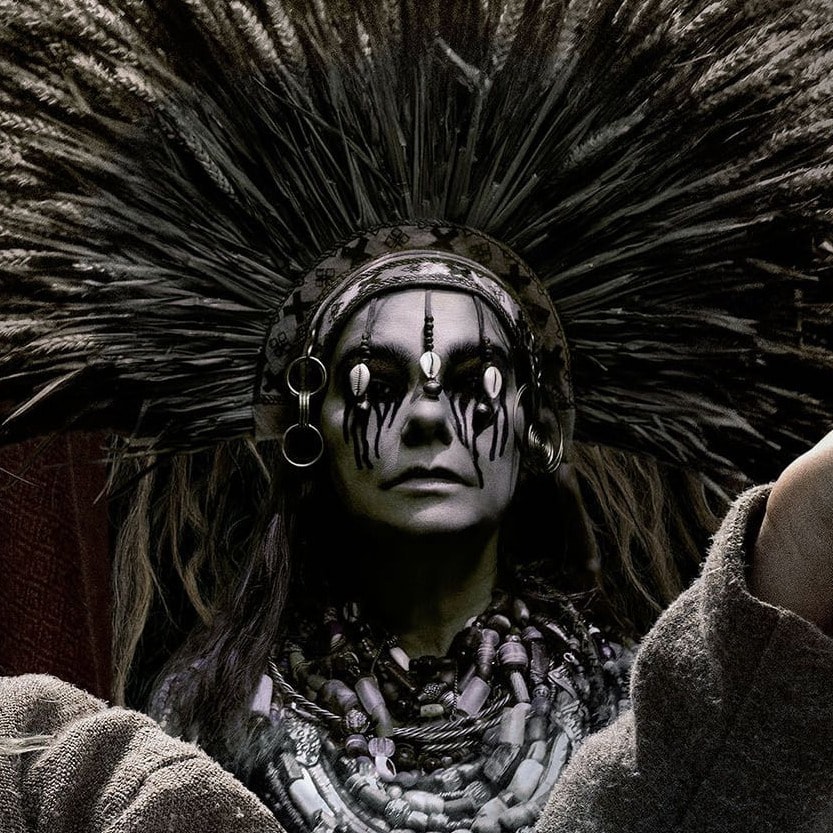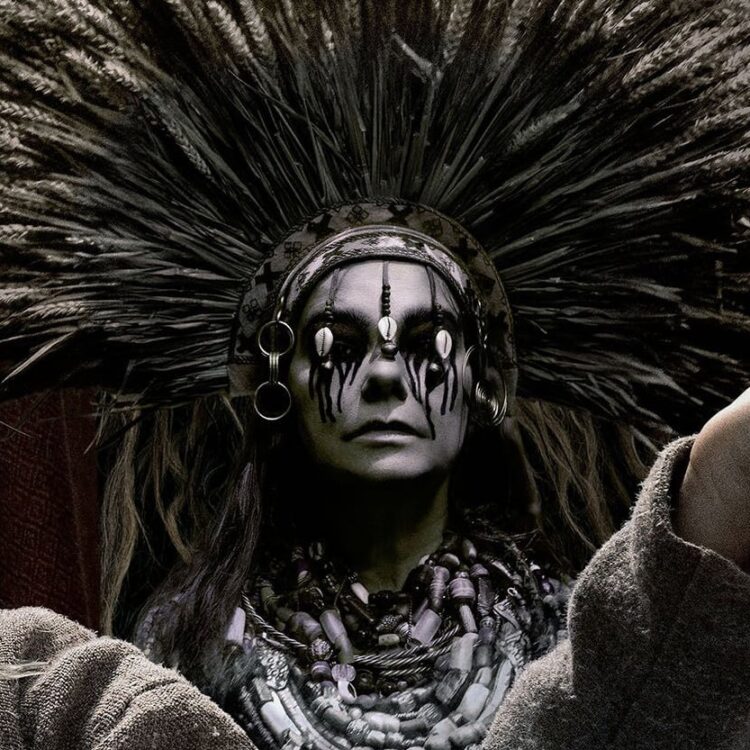 Because I found it to be corny and cliche. My husband was joking that it must have been directed by the same person who did The Batman, the latest in the franchise starring Robert Pattinson, who was so slow-moving it was comical. This film, people moved slow, they talked slow in a myriad of accents attempting to sound "Viking" and it all felt a bit ridiculous.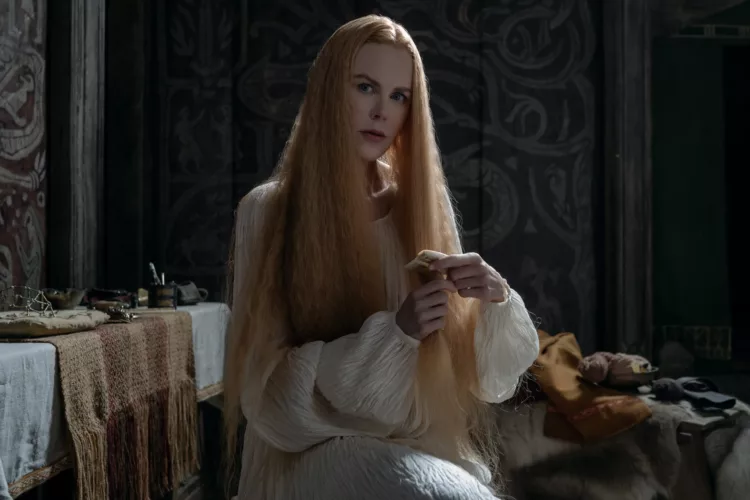 Don't get me wrong, I felt all the cast acted beautifully, it was more the script and halting slow voice that many directors encourage to sound like Vikings which sounds more like Vikings who took two semesters of English and are trying to speak in this second language.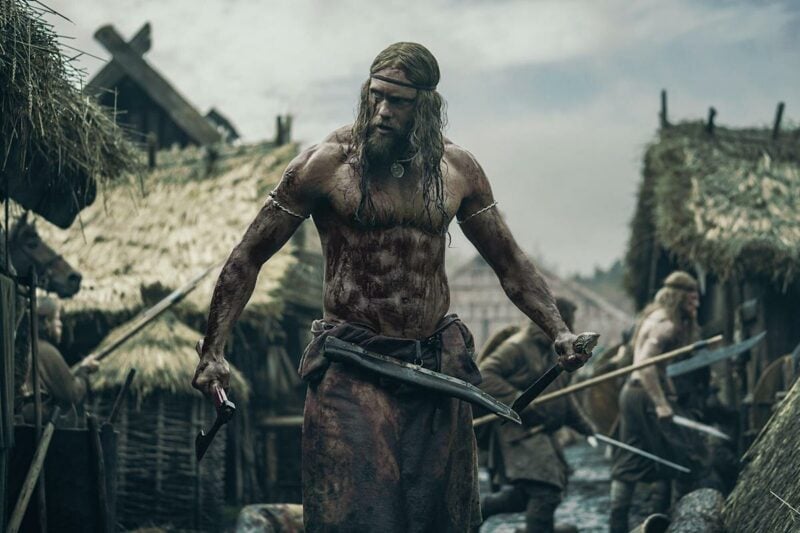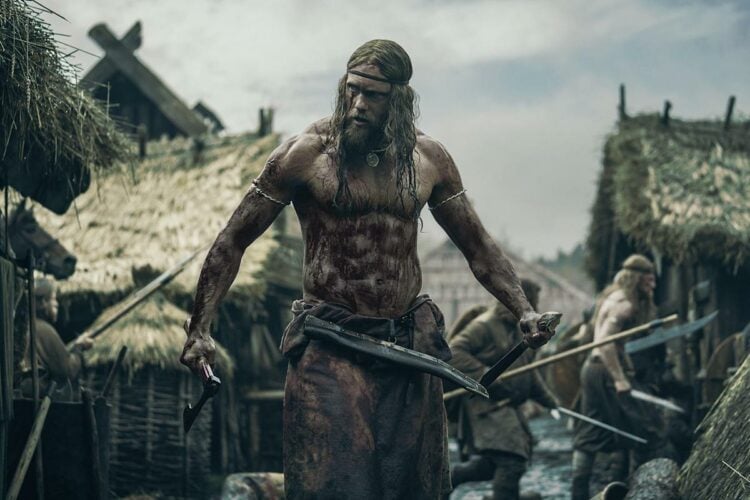 Skarsgård, who plays the protagonist Amleth, played a pretty believable Berserker who was on a mission to avenge his father's death. As a child, he rowed to safety after witnessing his father's death, chanting, "Avenge father. Save mother. Kill uncle," and you can bet I thought about that last weekend during my learning to scull class!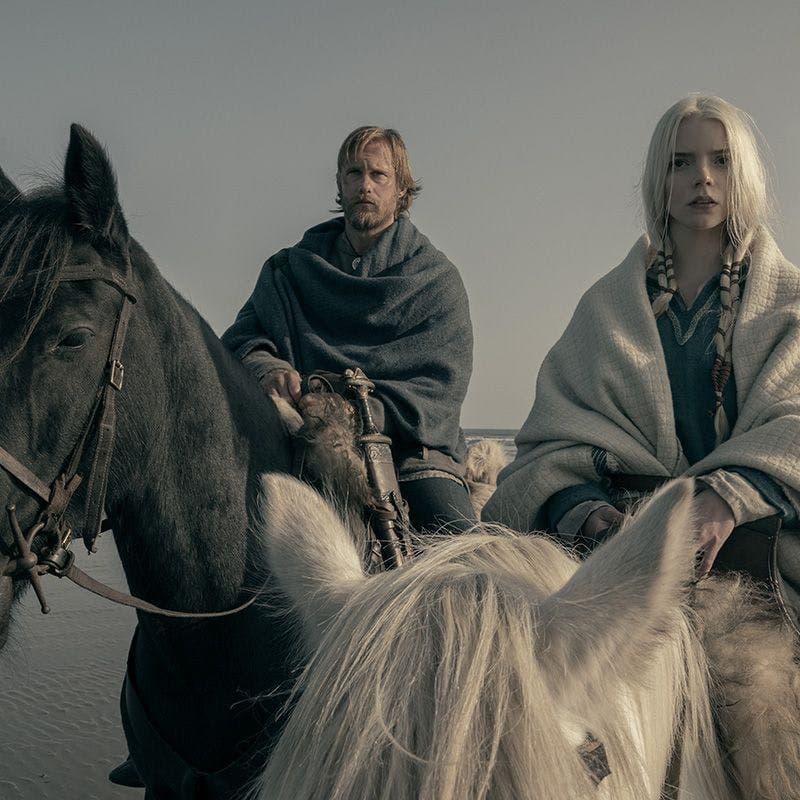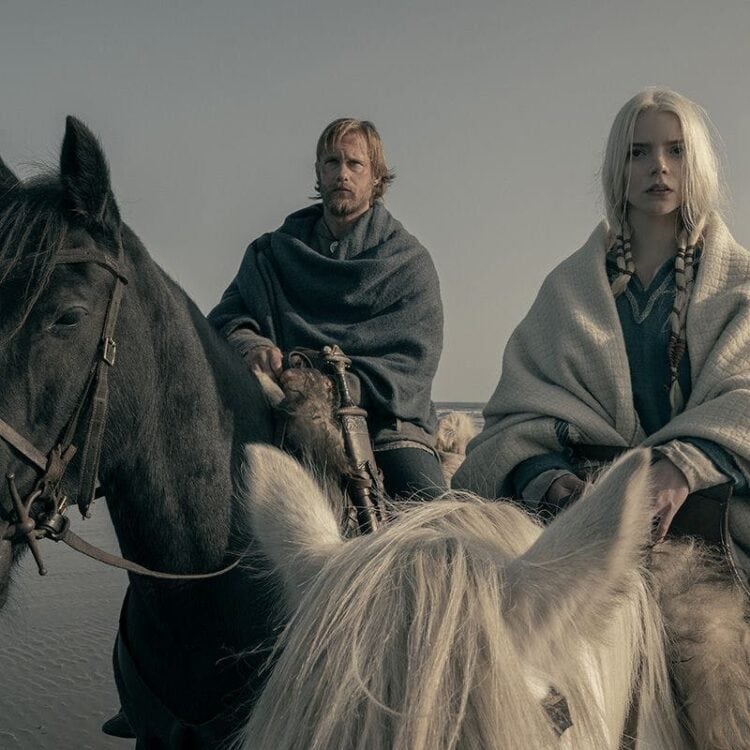 This movie is graphically violent and filmed in an epic way, often reminding me of iconic movies like Ben-Hur. I felt the end was a bit rushed… there was a lot that happened and I felt considering how we slogged through so much in the film to have such important moments sort of all slapped together (I don't want to offer spoilers, but it's when Nicole Kidman's character comes back into the story and tells her side). I also found the relationship between Skarsgård and Taylor-Joy's characters to feel a lot more modern and even corny compared to the rest of the film.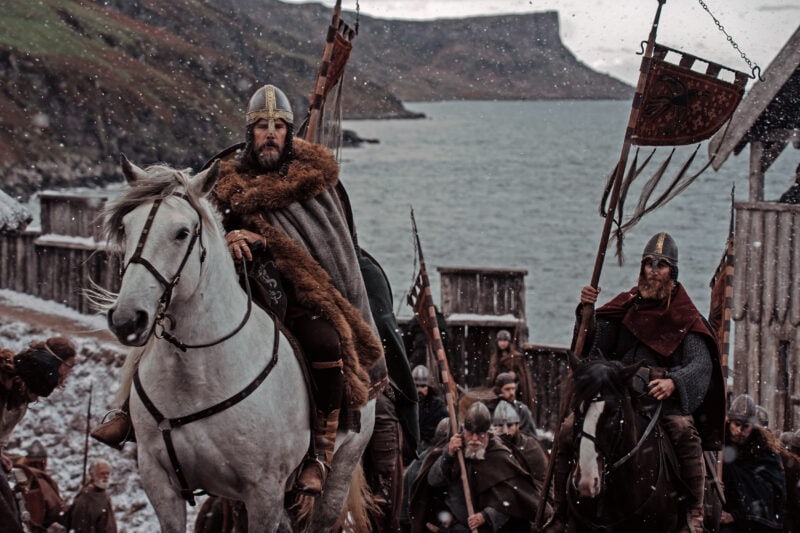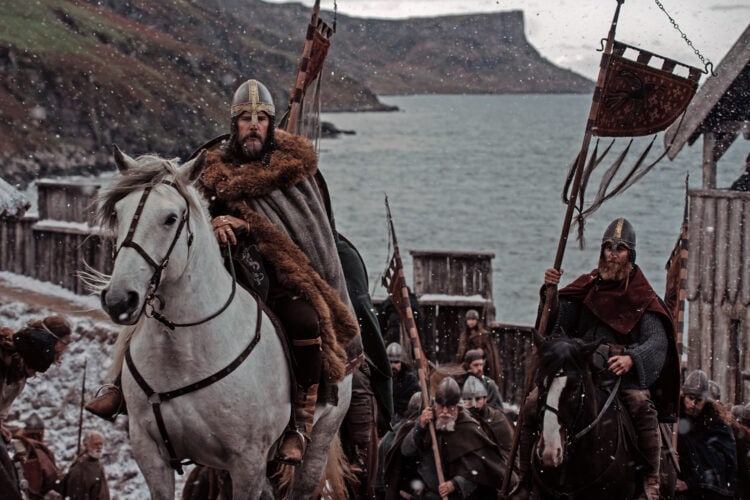 I wonder if I would have liked The Northman more if I watched it in a theater, getting the whole epic Ben-Hur treatment. But watching it in our darkened living room, even with the speakers on for surround sound, left me feeling a bit meh.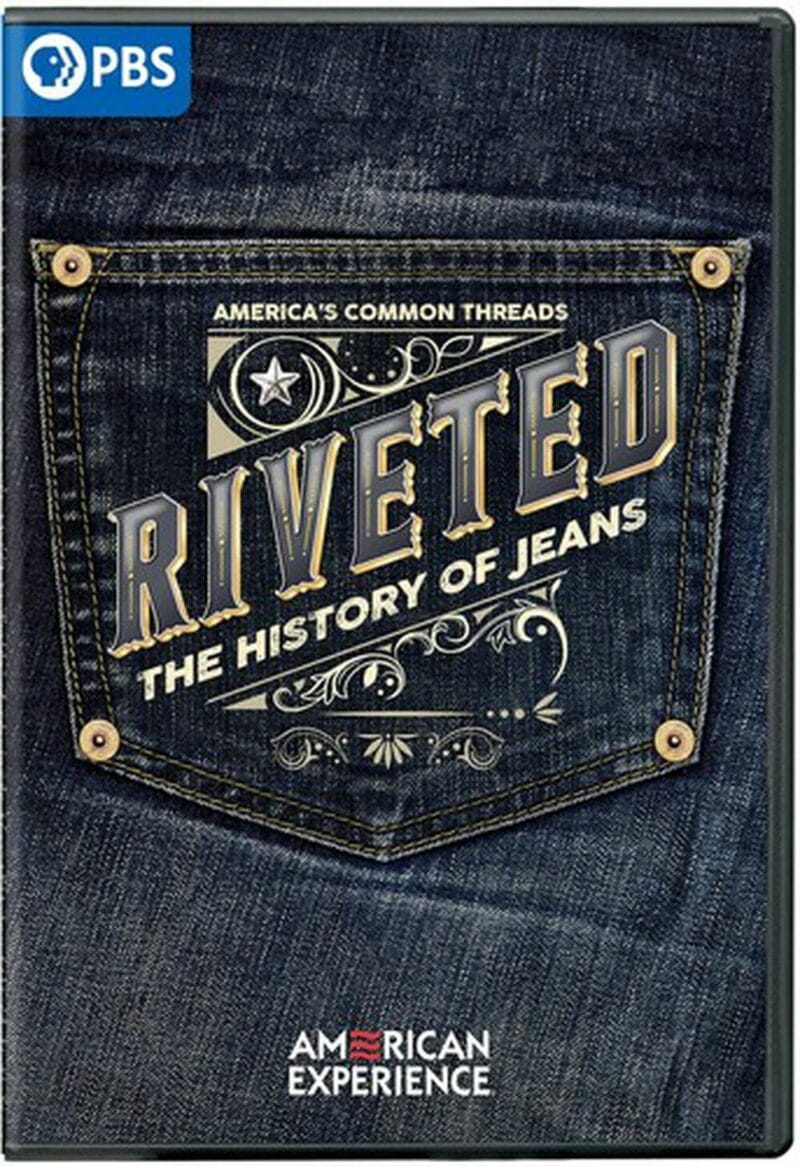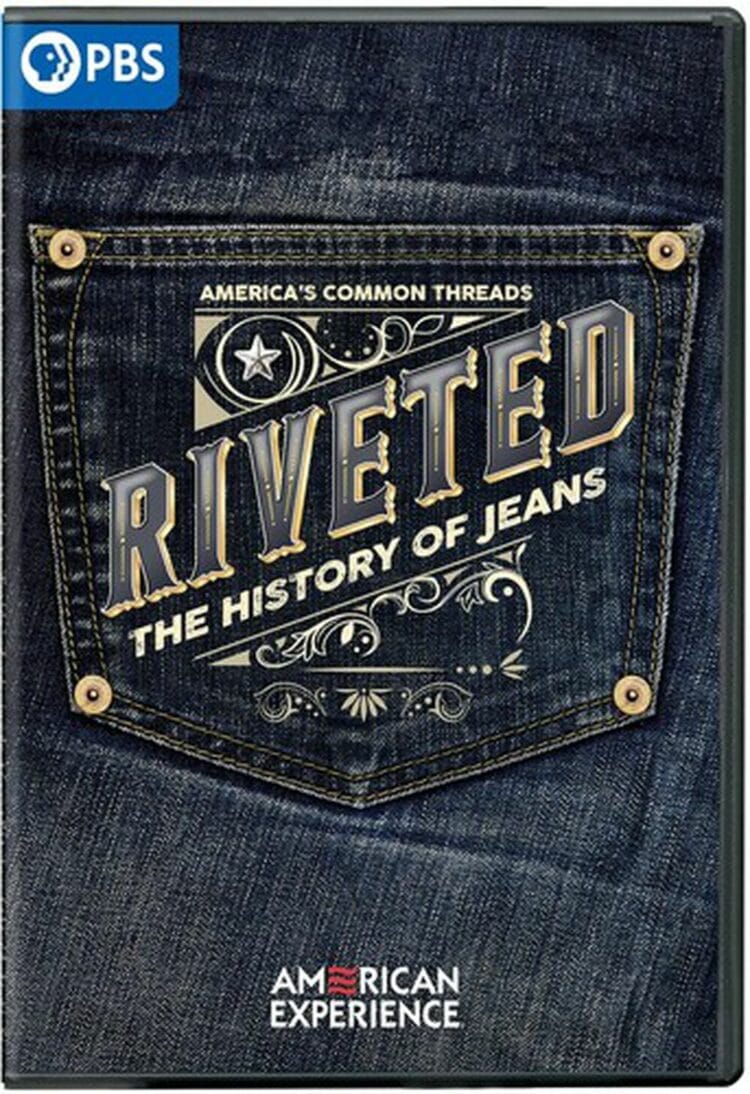 As someone who has had a passion for fashion since a child and who worked in apparel as a trainer and then 17 years writing this blog, I have done some research on denim and blue jeans. That being said, Riveted: The History of Jeans on PBS American Experience (Episode 1 of Season 34), which came out this past February, told a new story incorporating its history of slavery, changing selling tactics with political trends, and the racial and class implications throughout its entire American history.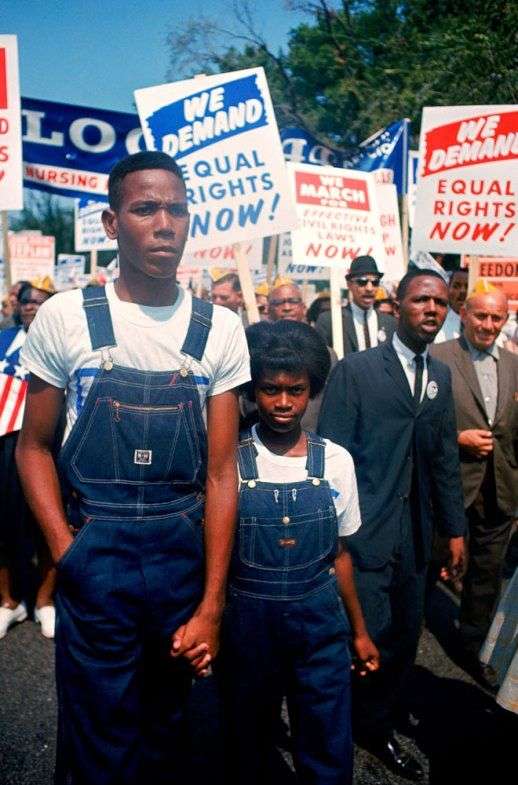 Whether you are a fashion lover or just someone who wears jeans, I can't recommend Riveted: The History of Jeans enough. With an amazing collection of fashion historians, American historians, denim collectors, fashion designers, and other experts, this piece was engrossing, informative, and entertaining.
For Your Entertainment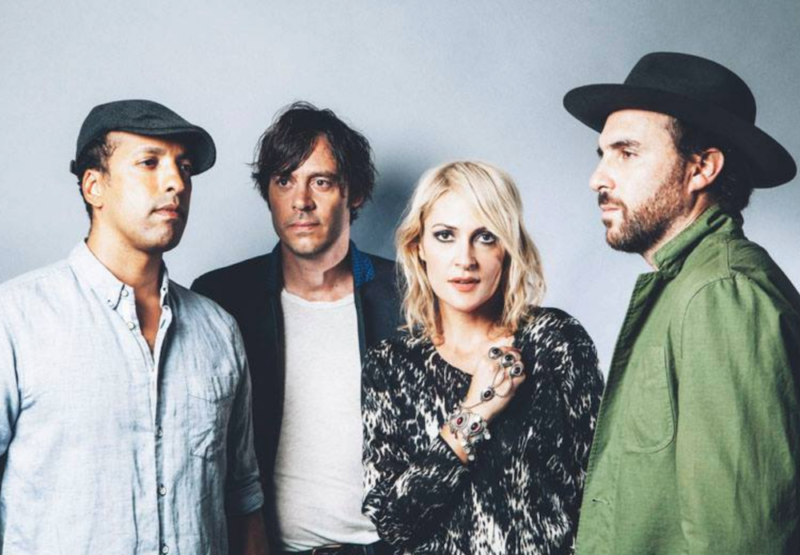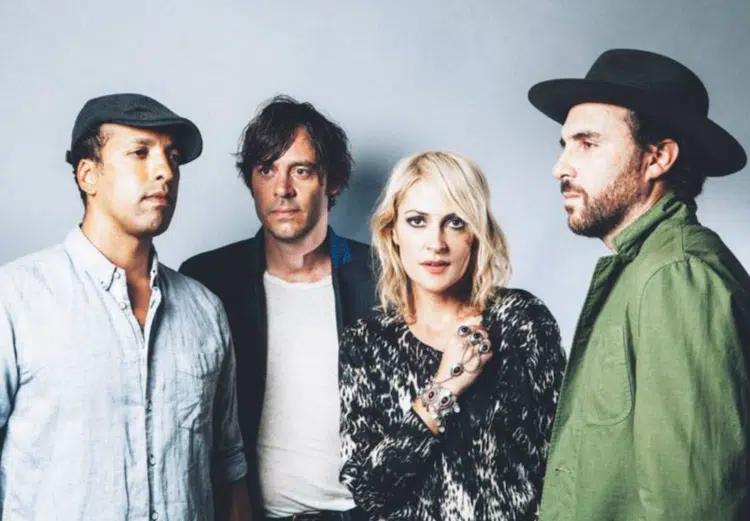 Gotta love a band that has been around since 1998 and is still creating innovative, powerful music. Canadian band Metric has their 8th studio album coming out next week and have shared the video for their first single from it, titled, "Doomscroller." Seeing new music from Metric intrigued me, the song title pulled me in further, but the lyrics are what made me know this was the song I had to share this week:
Lining up all the numbers under the names
Lining up all the numbers under the names
Notify the next of kin of the circumstances
Was it an act of God or an accident?
Act of God or an accident, or a consequence of a lower profile?
Salt of the earth, underpaid to serve you
Salt of the earth, underpaid to serve and teach your children
Salt of the earth, underpaid to serve and scrub the toilet
Salt of the earth, underpaid to serve and scrub the toilet
Ruling classes trickle piss from champagne glasses
That's just how the evening passes
For a true doomscroller
And I'm a true doomscroller
I can't seem to shut it down
Until the worst is over
And it's never over
Arrogance of a coward hostile
Scum of the earth, overpaid to rob you
Scum of the earth, overpaid to rob and mock resistance
Scum of the earth, overpaid to rob anonymously from a distance
Scum of the earth, overpaid to rob anonymously
Ruling classes trickle piss from champagne glasses
History on repeat relapses
For a true doomscroller
Dog whistle links to a torch song
Torch song links to a statue, burning
Moon landing links to QAnon
Rabbit in a deep hole, keep on dancing
Don't give up yet, don't give up yet
Don't give up yet, don't give up now
If you're looking for a song to rage clean to or rage workout to or rage drive down the highway to… may I suggest this 10-minute song that will take you on an emotional journey.