This article may contain affiliate links; if you click on a shopping link and make a purchase I may receive a commission. As an Amazon Associate, I earn from qualifying purchases. 
If you know Wardrobe Oxygen, you know I don't usually recommend the look for less. Rarely does this concept work. Folks will promote it because it's appealing. Who wouldn't want champagne style on a beer budget? However, for Fall 2023, the biggest fashion trend is Quiet Luxury, and this IS a trend you can achieve for less. No really, this fashion trend that has the word luxury in it is, in my opinion, is the first trend I've seen in a while that you can do on a budget and I am going to break down below how to do it.
As always, Wardrobe Oxygen focuses on translating fashion trends for grown women. I offer real-life style, not red carpet style or runway style. However, the way to achieve fashion trends is to know the trends, research the trends, and find ways to translate them for less. You do not need to embrace a single fashion trend to be stylish, but for those who are interested in finding ways to do Quiet Luxury for less, or really to know what designer trends are out there and doable for grown women, read on.
How to Achieve the Quiet Luxury Look for Less
Fall is always a time for change, and a fashion season that can be pretty transformative. Summer may incorporate some new trends for shoes or colors, but you can often get away with the same sundresses, linen pieces, lightweight tops, and shorts you've worn for a few years now and still look put together and chic. But fall, it's when we start seeing changes that will last for the the coming year. But what's really cool about Fall 2023 is that change is a return to classics. And the classics this go-round are being called Quiet Luxury.
Quiet Luxury is a Good Thing for Grown Women
We have the popularity of Quiet Luxury to thank for Fall 2023 fashion trends to be some of the most wearable and achievable at any pricepoint. Yes, you read me right, Quiet Luxury has made fashion budget-friendly. Let me break it down, and why it is especially good for us grown women.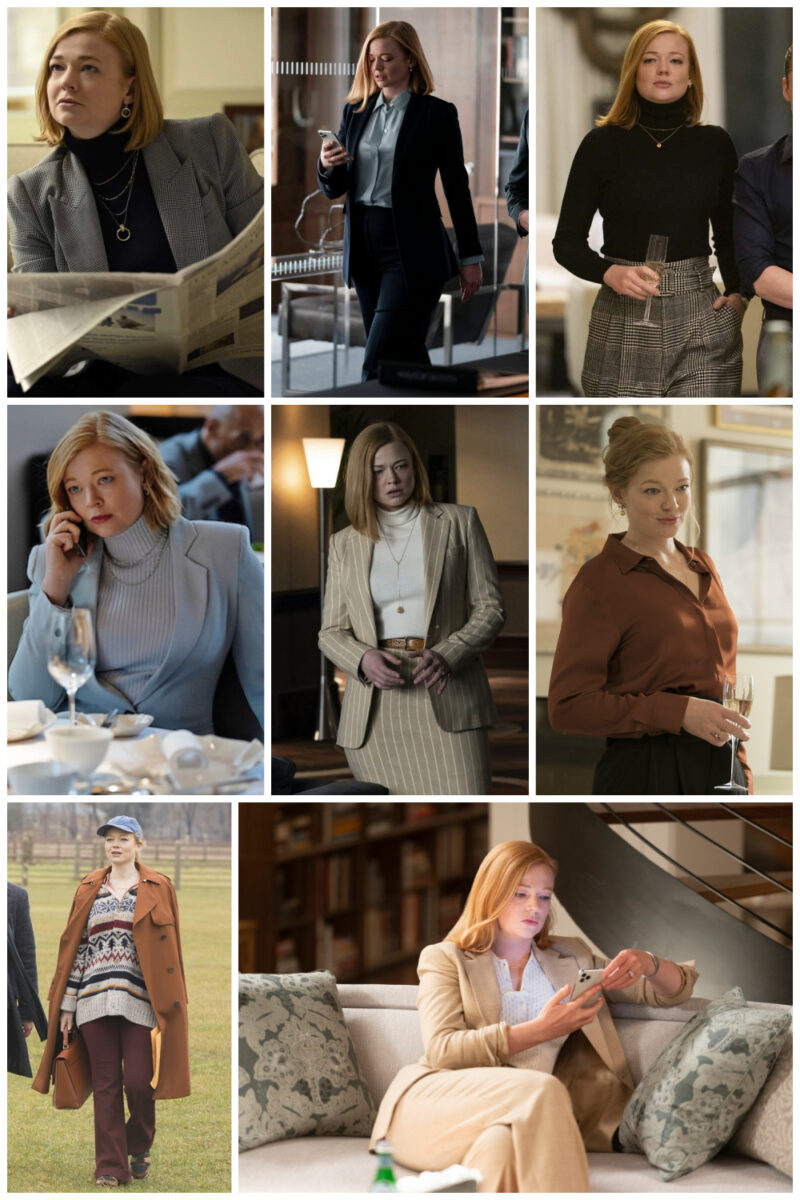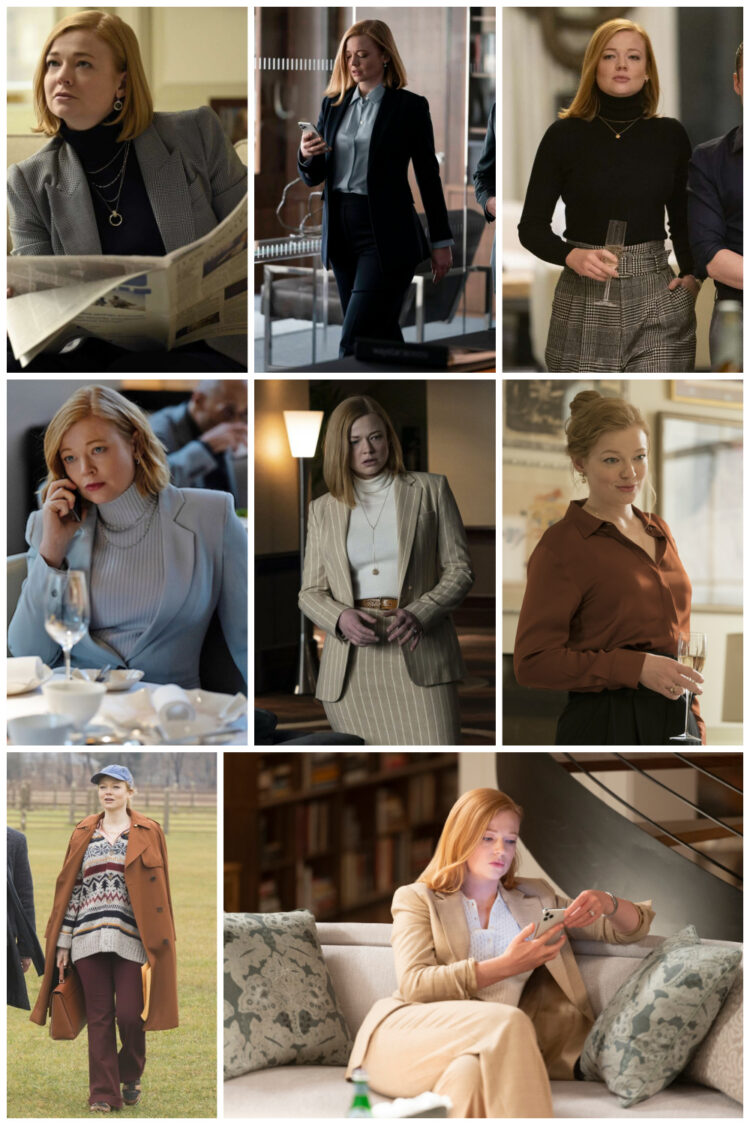 Quiet Luxury, most famously illustrated by the cast of the HBO series Succession, is really high-end, well-made pieces that are quite subtle. Soft colors, luxe fabrics, elegant yet classic silhouettes. Fashion critics may go into how Quiet Luxury is $500 Loro Piana cashmere baseball caps, $1K Brunello Cucinelli sneakers, and anything from The Row but really, Quiet Luxury is about fit and not relying on logos or trends to appear fashionable.
When I started Wardrobe Oxygen in 2005, I rarely mentioned fashion brands in my style advice. Instead, I discussed pieces to add to your closet that would look stylish and be versatile yet functional in real life. I often recommended merino sweaters over cashmere or blends as they were a tight weave that looked polished, were easy to wash on the gentle cycle of the machine, and didn't pill much. Ponte di Roma knit was a fave for the same reasons. I talked fit, silhouette, and fabric over labels because these items could be found at Saks or Nordstrom Rack, the thrift store or the trendy boutique in town. And in Fall 2023, I'm thrilled to report we're back to this thanks to Quiet Luxury.
What's cool is we grown women likely already have items in our closet that can be considered Quiet Luxury. Classic pieces we've owned for years, and pieces we've scored for less because over time we've learned what styles and fabrics hold up and we also enjoy wearing or find appropriate for our lifestyles. There is a good chance you can achieve Quiet Luxury without purchasing a single new garment. However, if you do need to update your wardrobe, I'll share below my tips on how to shop smart to get the Quiet Luxury designers' look for less.
How to Do Quiet Luxury on a Budget
A grown woman's version of Quiet Luxury can be Jil Sander, Khaite, and The Row, but it can also be Old Navy, Target, and Kohl's. Quiet Luxury can be found at the charity shop and Quiet Luxury is likely already in your closet. What matters is silhouette and fit. And the quickest way to look stylish is to buy simple pieces and tailor them to fit.
Grown Women Need Alterations
Not a single human on this planet, except for the retailer's specific fit model, can wear something off the rack. Your body is not a problem, and it's unrealistic to think that you can buy clothing, especially structured and shaped clothing, and expect it to fit great without some alterations.
For most retailers, they have one fit model, who is a size 6 or 8. They use that model (or maybe even a dress form) to create patterns for their garments. For extended size brands or plus size brands, they usually have a second fit model who is usually a size 20. Then to create smaller or larger sizes, they grade that pattern. That means they just make the pattern bigger or smaller. This is why a size 14 may have ridiculously long arms, a size 14W is snug in the shoulders but fits in the hips, and a size 2 may not close over your bust. It's not you that is the problem, it's the way mass-produced fashion is created.
Let me say this again. You are not a problem, the clothing is the problem. You are not a problem. Outside of labels like Pari Passu and Universal Standard who go against this concept of grading patterns, fashion isn't changing any time soon. So instead of being constantly frustrated and wearing ill-fitting clothing, accept the fact that all of us need a little tailoring. That stylish celebrity, that social media darling, that newscaster, that attorney, that musician, that elegant woman in the coffee shop… I can bet that their clothes (even their t-shirts and jeans) are tailored. Style isn't from who or what you wear, but how you wear it.
I know, tailoring is a big pain in the ass. It's expensive, it means you buy something but can't wear it for a week (or two, or three). It means auditioning dry cleaners, seamstresses, and tailors and possibly having very nice pieces made not so nice until you find the one. And maybe you live somewhere where you don't have tailors on every street corner (or like me, have a good number of tailors to choose from but few that know what to do with a soft curvy woman's body).
The thing is, as a grown woman you likely spent decades trying to find retailers that fit your body and your lifestyle. And likely in the past few years, those reliable retailers have let you down. The quality is no longer there, the fit is inconsistent, the style has changed, maybe the brand is no longer in business. But tailoring… tailoring is worth putting in that effort you did for retailers. Because tailoring can take those mediocre pieces and make them look way more expensive. Tailoring can give a new life to your existing closet. Tailoring can take a thrift store find and make it look like it's from one of those fancy Quiet Luxury brands. And tailoring will help improve your relationship with your body and gain confidence.
Check Yelp, Nextdoor, and your community Facebook groups. Ask local bridal salons, community theaters, and pageant participants where they get alterations done and if they're taking new customers. Request the gift of advice from your local Buy Nothing group. Ask your hair stylist, the owner of the local fashion boutique, the manager of the fabric and notions shop. Simple alterations like hems can be done by dry cleaners, and they too may know someone who can do more complicated alterations.
And for things like hems, nipping in waists, replacing buttons, and little changes… you can also do them. YouTube is a goldmine for DIY tutorials; put the type of alteration you need in the search bar and you'll find a video of someone breaking down how to do it yourself, even without a sewing machine. Who knows, you may find such tasks enjoyable or meditative and you'll be shopping your closet for more pieces to modify and give a new life and elevated appearance.
Keep it Simple, Sweetheart
I feel like 2005 Alison with this advice, but the best way to look stylish on a budget is keep it simple. And I know it's hard because budget-friendly brands often have this annoying habit of embellishing the heck out of everything.
Mixed media (having multiple prints or types of fabric on a single garment), cut-outs, contrast trim, contrast stitching, coatings and finishes on textiles, studs, embroidery, sheer and lace panels, fake zippers and pockets and belts, and trend salads (multiple trends on one garment) are commonplace and even though they may be a lot of fun, they're not going to be seen as fashionable or have style longevity.
I don't care if such an such designer had exposed zippers or exposed elbows, it's not going to translate. It will just look like a cheap copy. And stylish women don't wear cheap copies. And honestly, stylish grown women, unless it has been their style already, they don't wear blatant labels and obvious trends belonging to a single designer. When it's simple, one cannot look at it and obviously know if it's from Veronica Beard or Maurice's or the thrift shop or the back of your closet.
How I Research to Get the Look for Less
Look at the higher-end retailers and the wardrobe staples they are selling, and then try to find that look for less. Take 15 minutes and check out the New Arrivals at Net-a-Porter and Neiman Marcus, knowing this is research, not window shopping. This has nothing to do with your body, your budget, your wardrobe. You are doing research, just as you would for a sofa or a refrigerator. You are seeing what is out there so you can decide what you like, and then you find it at a price you can afford.
As an exercise, let's look at cardigans. I know cardigans are popular with the Wardrobe Oxygen community; this post on what cardigans are stylish has been a top-traffic post on Wardrobe Oxygen for months. Cardigans are a great piece to transition summer clothes to fall, to deal with cold weather and overly heated offices, chilly evenings and warm days, and to throw on most any time. There's a good chance you're considering a cardigan this fall, whether it is to get a new one or to determine whether the ones in your closet are good enough for another year. And cardigans, when done the right way, are a part of this Quiet Luxury trend.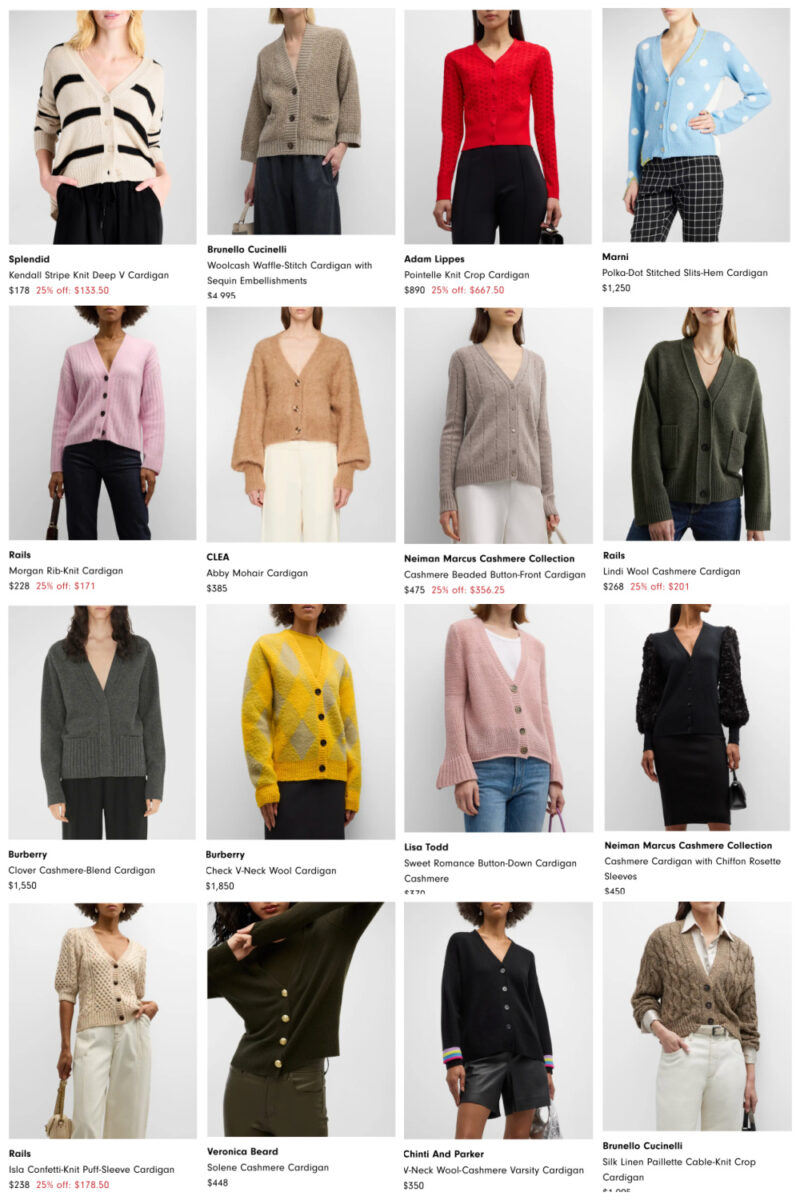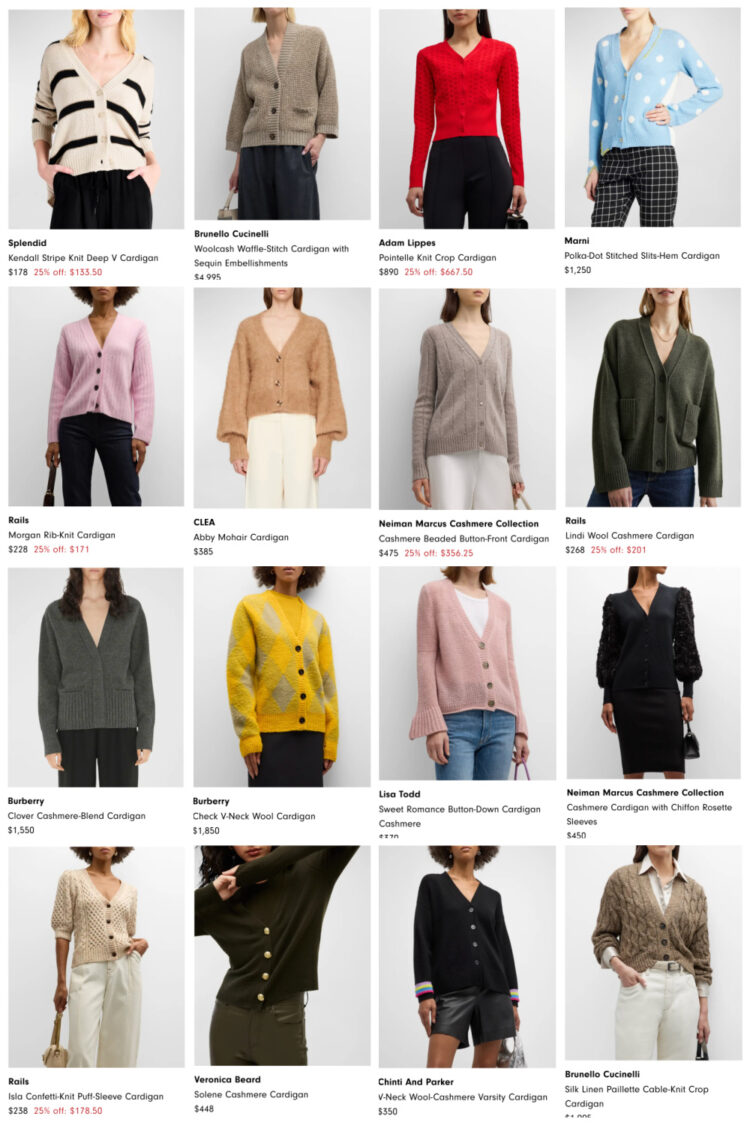 Let's check out cardigans at Neiman Marcus. You will find long cardigans, short cardigans, thin cardigans, chunky cardigans, waterfall cardigans, button cardigans, and everything else you can imagine. Women of all lifestyles love cardigans and so a department store, regardless of the income of its customers, will provide a variety of them. However, if you scroll through you will see some consistent trends.
Cardigans this season are a bit shorter, hitting at the waistband to high hip. They are in general thicker than the cotton and cashmere options from past season, with bigger buttons to accommodate the chunkier knit. And while there are a lot of polo collars and jewel necks, you will see more v-necks than ever before, especially in this shorter length. While most of the colors are neutrals (hello Quiet Luxury trend), you will still see colors and prints and embellishment. Again, this isn't a time to rant about the prices of sweaters, the ethics of brands, the size of models or the lack of size range. This is trend research.
And now that you have done this research, you have the information to get the look for less. You're looking for a chunky cardigan with a v-neck that is waist to hip length with round buttons that are horn or plastic and sort of blend in, not being a big contrast to the color of the sweater. Let's go shopping.
My first stop is Target. I have the best luck when I don't use their search field, but the menu from clothing, to women's clothing, to sweaters, and then filter to cardigans. Here is a link to this exact place, which will give you better results (the search box often gives you partner brands instead of actual Target offerings).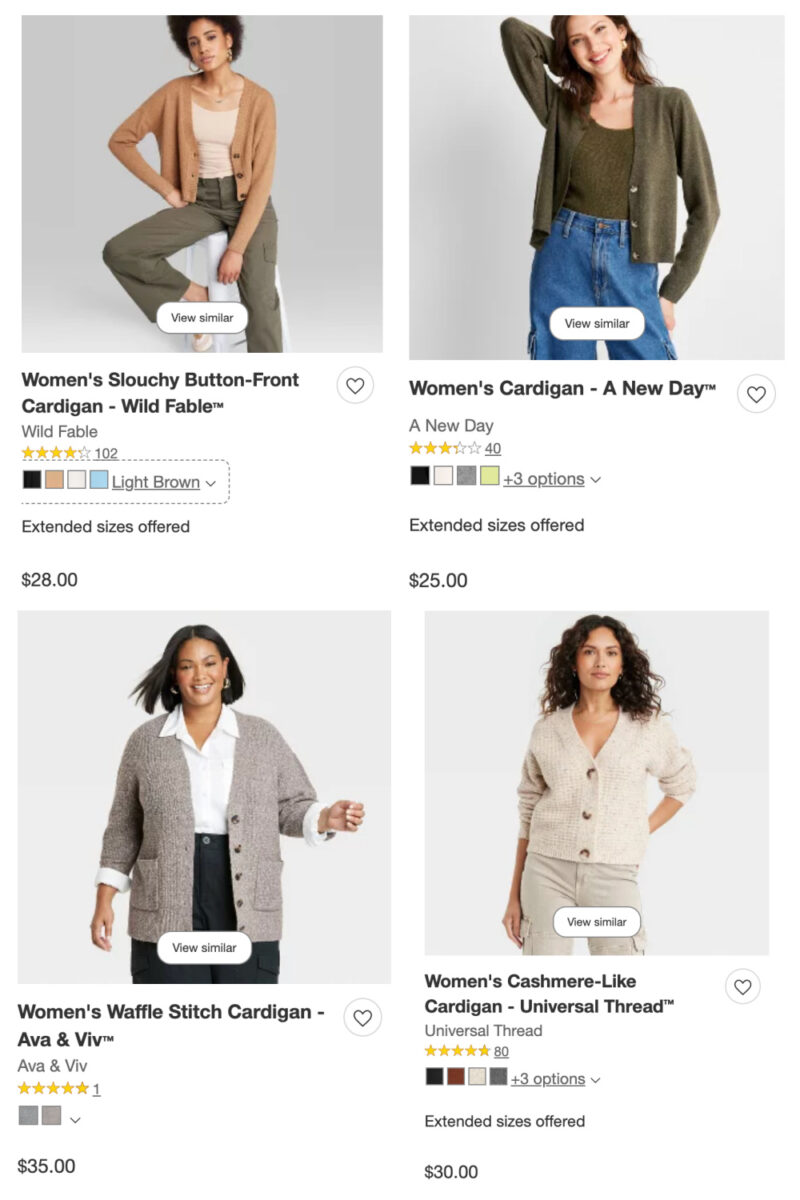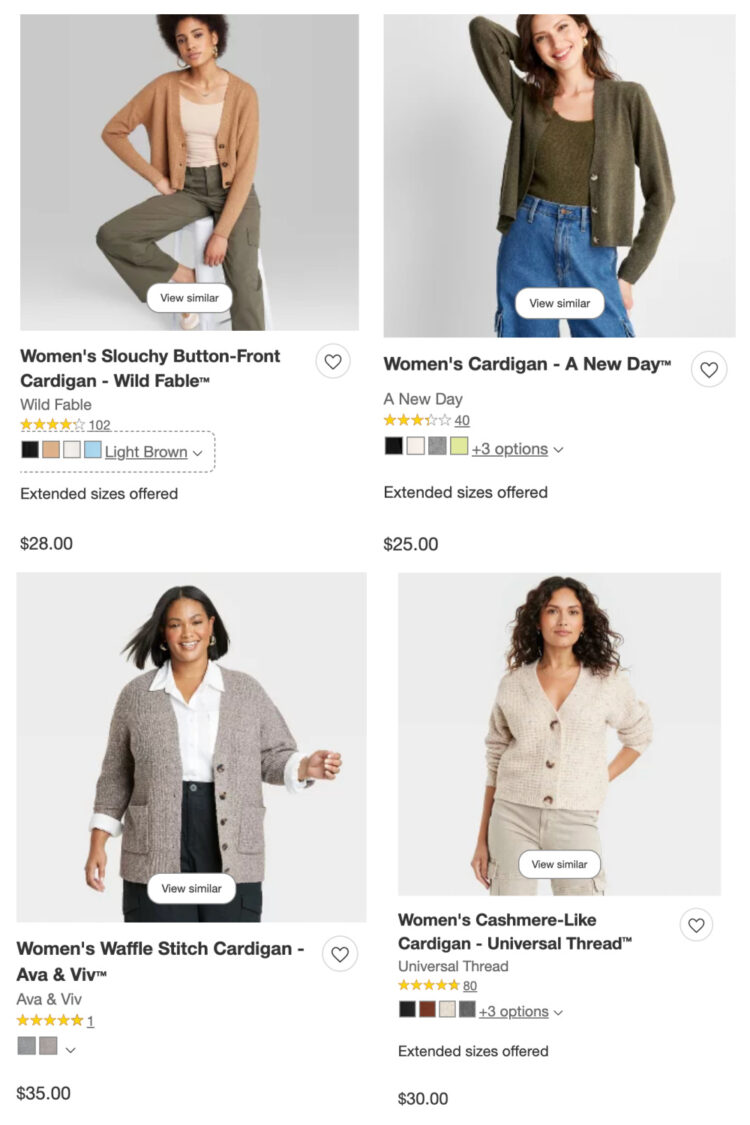 Wild Fable cardigan | A New Day cardigan | Ava & Viv cardigan | Universal Thread cardigan
While there are 11 pages of cardigans, Target will have their newest and what they find to be pieces that will sell well on their first page. And right there I see four sweaters that look an awful lot like what I saw at Neiman Marcus.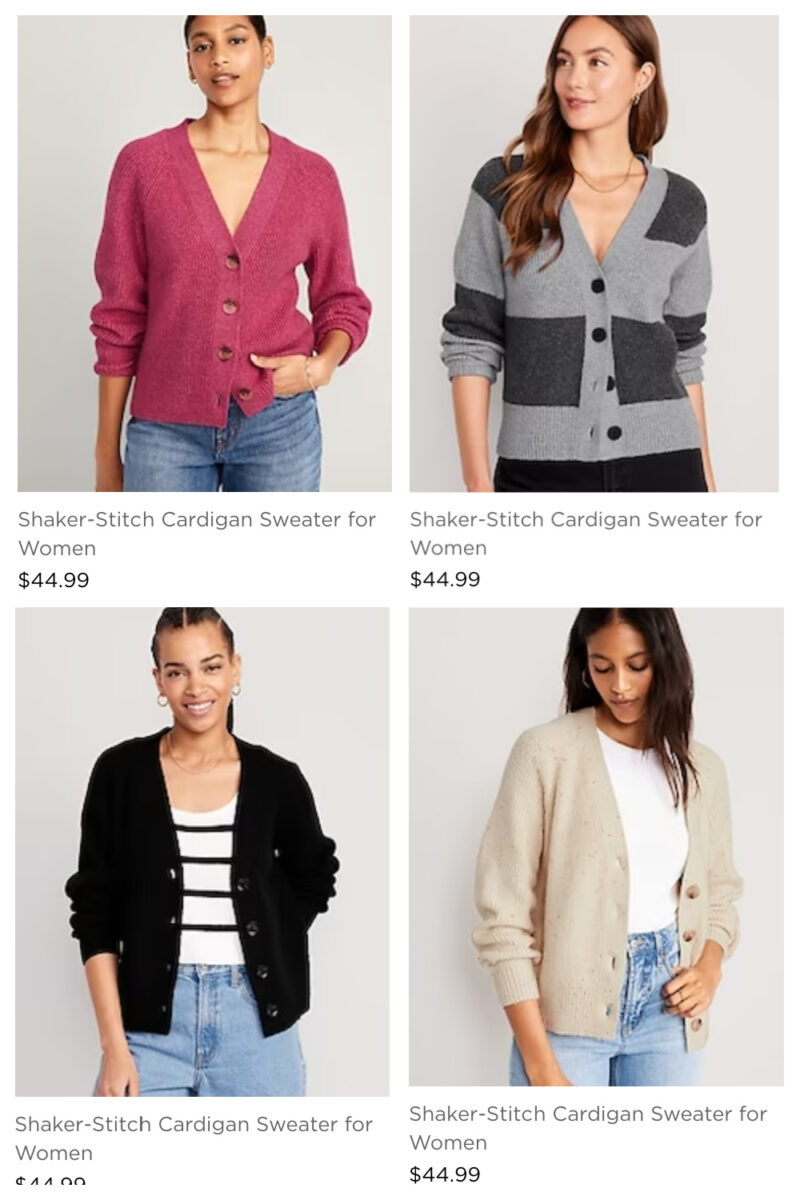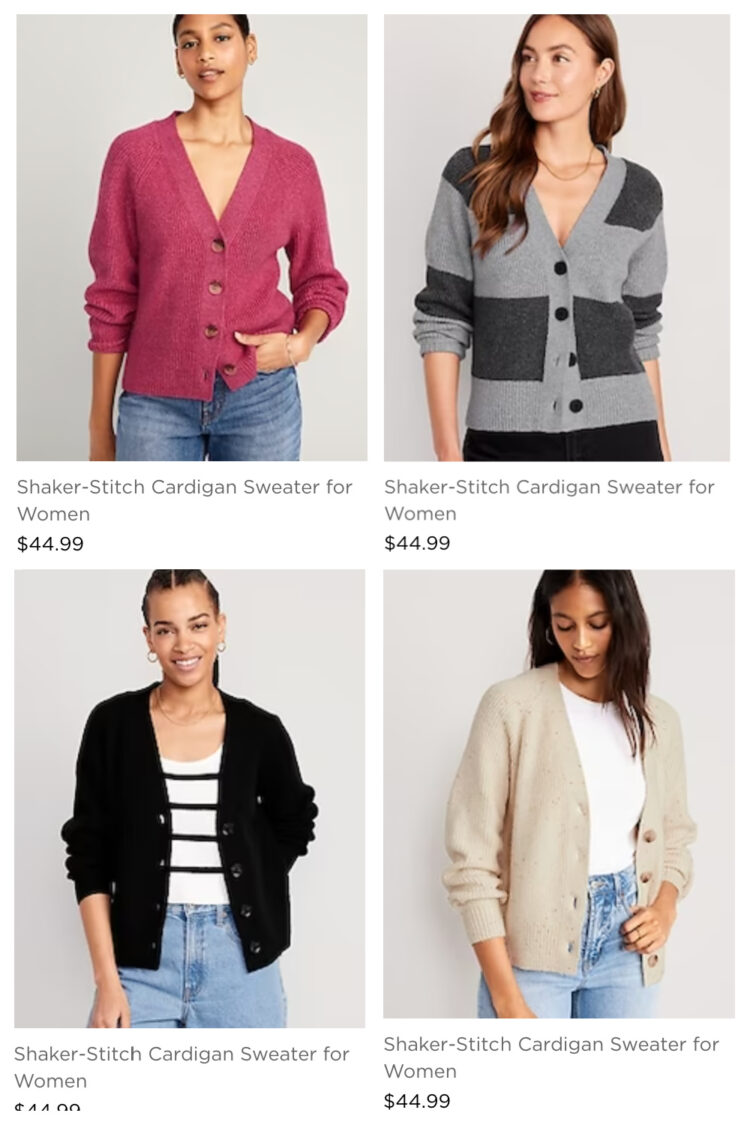 four photos of the same Shaker-Stitch cardigan from Old Navy
Let's now head to Old Navy. I go to Women's, then Sweaters and Cardigans, and second row what do I see, but a chunky v-neck cardigan in a shorter length with bigger buttons. Old Navy is famous for showing the same exact garment multiple times on the same page, just in different colors styled in different ways so while it looks like they have a bunch of these cardigans, it's really just one. But it's a great price and gets great reviews.
Now, these sweaters won't have anyone mistaking them for Burberry or even Veronica Beard, but by embracing the trend and all aspects of it, you will look as though you know what's up. And if you style it in a Quiet Luxury manner (suiting trousers instead of distressed jeans, pairing soft colors together) you can have folks wondering is it Old Navy or possibly Jenni Kayne.
Now, you may be saying hey Alison, I saw a couple of lightweight long cardigans without buttons at Neiman, and I also see them at Kohl's. Aren't they then in style too? And to that, I say retailers always make what folks want along with what is in style. And folks love a long lightweight cardigan to cover their backside and throw over leggings or dresses but be able to shove into a tote. But that doesn't mean it's the current trend or that it's fashionable. Yes, you can make it look fashionable, and yes you can find it for $27 or $2,700, but no one will see you in a Nine West duster cardigan and think it's Quiet Luxury or mistake it for TSE.
As always, wear what makes you experience comfort and joy, whatever the trends may be. But if you're trying to achieve fall fashion trends or the look for less, look at the overall picture, don't narrow in on one item.
What Other Fashion Trends Can Be Achieved for Less?
I recommend you do this same bit of research for any garment category you are thinking of updating in your closet. Go to a luxury online store that carries a range of designers, and narrow down to a category (skirts, jeans, blazers, loafers, evening bags) and see what details pop out. Then go to your favorite retailer at the pricepoint you're comfortable with and see if you can find similar.
I really don't believe in the look for less when you're trying to recreate a complicated trend or a designer piece, but with the popularity of Quiet Luxury, it's possible to get a current trend at a lower price. The key things to look out for:
Read fabric information. Acrylic will be more likely to pill and will be more likely to have you hot on warm days and chilly on cold. Blends are a given these days when buying the look for less; try to find blends that incorporate a natural fiber like cotton or wool for more durability. And invest in a sweater shaver. Fit is paramount, but next in priority is condition and a sweater shaver (this is the one I have and have used for years) will keep sweaters, outerwear, and some blazers looking fresher longer (and will revitalize thrifted pieces).
Keep it low on embellishment. Embellishment will make a cheap item look cheaper. Keep it simple, and it's less obvious where it was bought and for how much. If you have the option, choose the solid over the print, the subtle over the flamboyant, the constant over the contrast. Not only does that give you the Quiet Luxury vibe, it will be more likely to remain stylish for years to come.
If in doubt, size up. Tailoring is your friend, and the only way you can get a great fit is if the tailor has room to nip and tuck. Also, the trend right now is a bit relaxed so you're better off with a bit too much room than too little.
Know you don't need it. You do not need to buy into any fall fashion trend to look chic this season. Thanks to Quiet Luxury, simple pieces you already own will look more chic than they have in years. You can look on trend with your well-loved L.L.Bean fisherman sweater, your decades-old Levi's, and a pair of Blundstones. You can also look chic in that midi-length skirt you've had since 2003, the merino turtleneck you bought at a charity shop in the '90s, and the riding boots you bought in 2012.
And thanks to fashion being fluid in 2023, if you're more the bold, quirky, creative, and fun kind of person… that's cool too! Street style is a big trend this fall and that is all about expressing yourself and being creative with your wardrobe. I'll delve into that in a future post, but feel good knowing that the most stylish look this fall is being your fabulous self, experiencing comfort and joy with your closet!