This article may contain affiliate links; if you click on a shopping link and make a purchase I may receive a commission. As an Amazon Associate, I earn from qualifying purchases.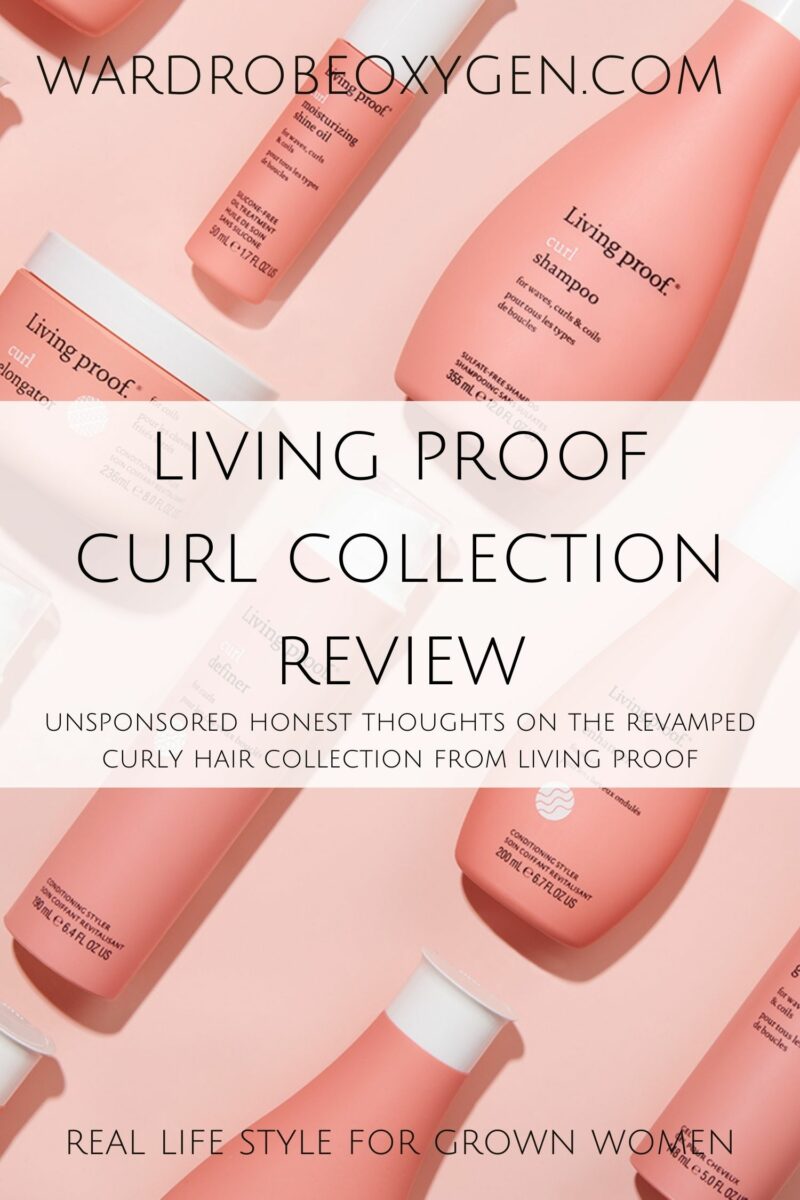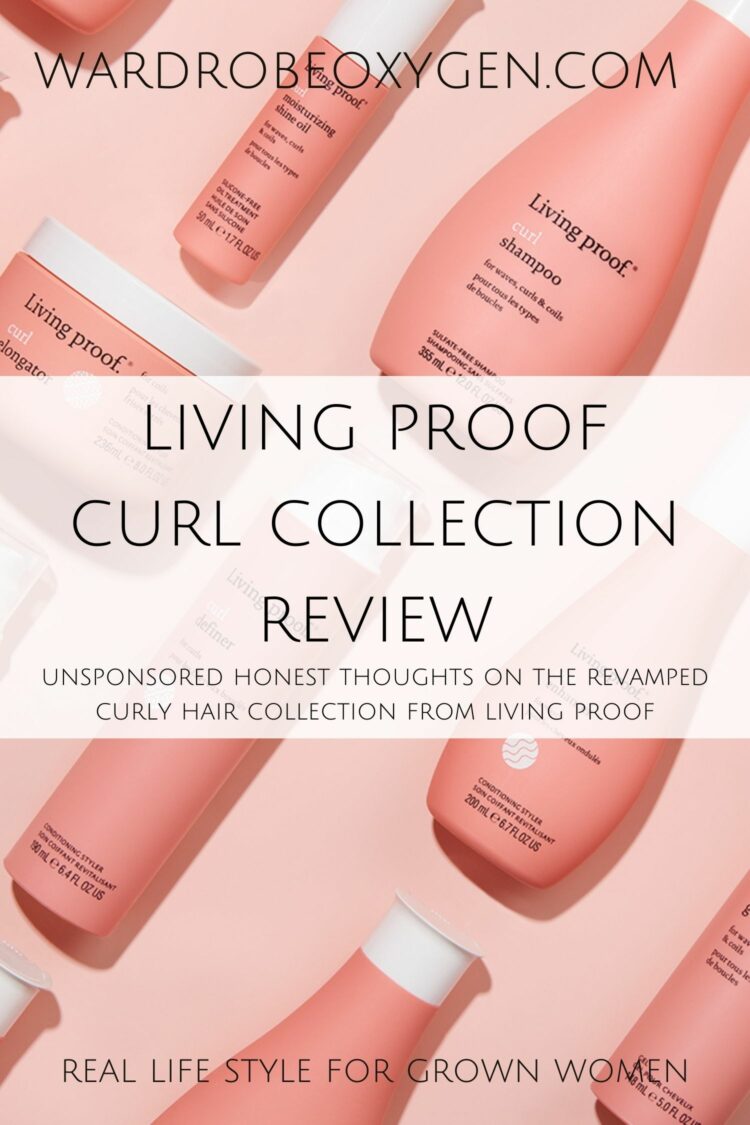 I have been a fan of Living Proof haircare for years. Before I embraced my natural curls, I swore by Living Proof's Perfect Hair Day shampoo, conditioner, and dry shampoo for making my hair look and feel fantastic. Heck, I raved about the Living Proof dry shampoo way back in 2016! When I switched to products to encourage curls, I left Living Proof. But Living Proof has come out with a new line of haircare products for curly hair called Living Proof Curl Collection and sent me the collection to try out.
These products were sent to me with no strings attached – no need to write a review, to share, or even use. While I have products I adore for my curly hair (super simple, reliable, and great for fine curly hair), I trust Living Proof products enough to be intrigued to use exclusively for two weeks and share my honest thoughts with you with this Living Proof Curl Collection review.
Living Proof Curl Collection: What is It?
Living Proof is not new to the curly hair world; back in 2015 they had a line but they decided to create a new line that takes into consideration all the different types of curl patterns people have. This new Curl Collection from Living Proof came after trying 230 different formulas, 650 curl tests, and 10,000 development hours.
The collection of products is paraben-, phthalate-, sulfate- and silicone-free making it CGM-friendly (if that's your thing; if it's not you're not alone). Living Proof Curl Collection comes in bottles and jars made from recycled materials, and the whole line is PETA-certified cruelty-free.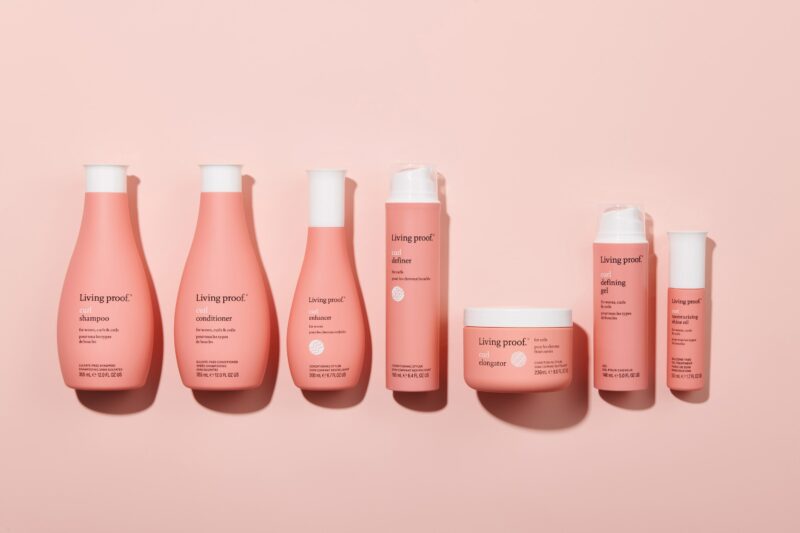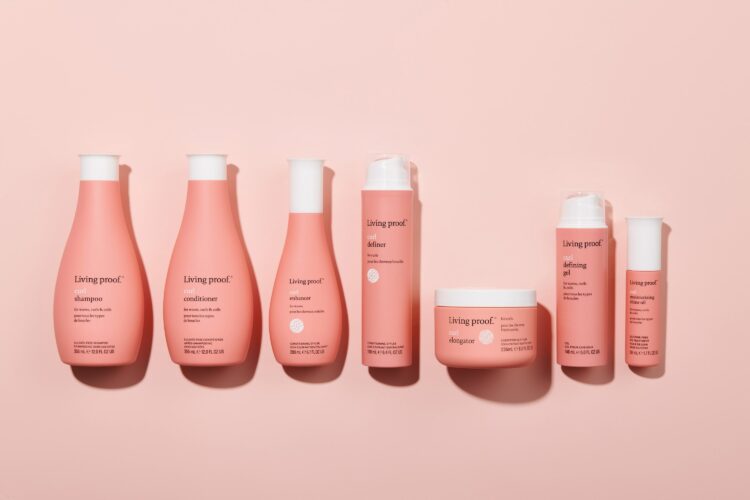 The Living Proof Curl Collection has one shampoo and one conditioner for all hair types; each bottle retails for $32. Living Proof also offers five styling products:
Along with these products, Living Proof offers three kits with travel sizes of the shampoo and conditioner and then a travel-sized styling product. One kit is for waves, one for curls, and one for coils. They are usually $48 for a kit but currently priced at $29.
I know most people in the curly community live by their curl type; it's like sharing your Enneagram or astrological sign. I am not exactly sure my curl type. If I treat my curls well I have proper ringlets all over, but they are very fine and can easily fall, without care I have fine waves with the occasional weird ringlet dispersed throughout.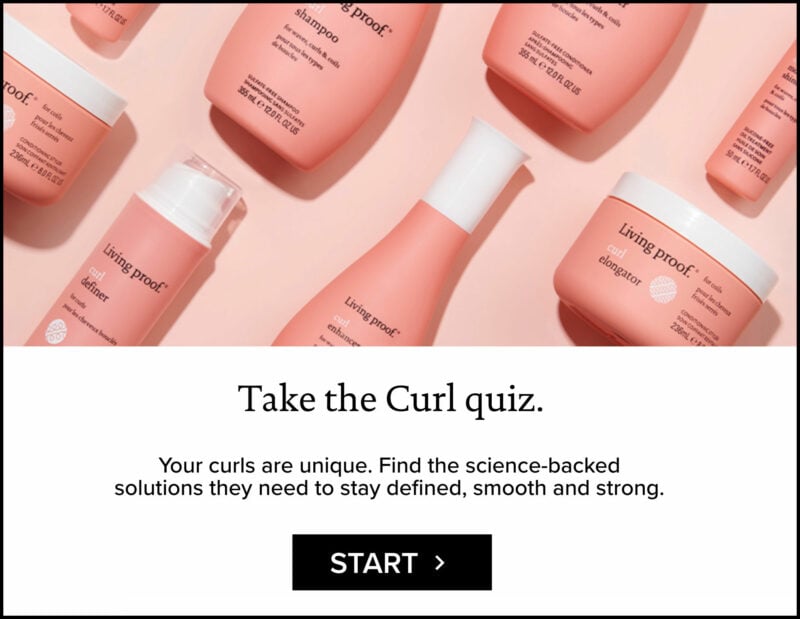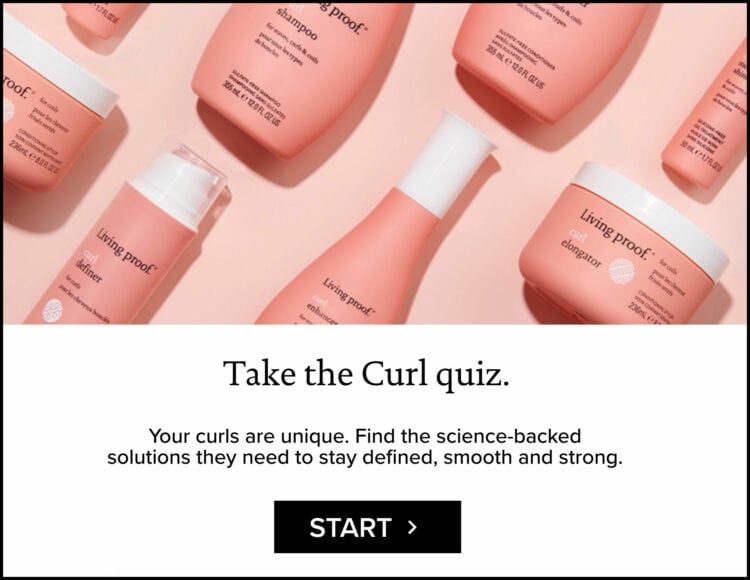 Living Proof offers a quiz to figure out your hair type and what products are best for you. I did the quiz, one time saying I had curly hair, one time saying I had wavy, and both times sharing my hair is fine, I am looking for volume, and since summer humidity is heading this way, I said I was looking for hold. Both times, Living Proof's quiz said I would want the shampoo, conditioner, Curl Enhancer, and Curl Defining Gel.
Living Proof Curl Collection Review
I tested every single product Living Proof sent me except the Curl Elongator, because I know that isn't right for my hair type. I mixed products, used them alone, played with how much I used, used them and air dried, and used them with a hairdryer and diffuser.
I've written a lot about how the curly hair community intimidates me, and I shared over a year ago how I found LUS Haircare and it transformed how I dealt with my curls. Because before LUS, I didn't know if I could keep up with the expectations for curly hair. So many steps, so many products, so many things you could do wrong and destroy your curl pattern (or just look like a frizzy sad mess).
I am not a high-maintenance person, and curly hair was forcing me to become one. I love having shampoo, conditioner, a styling product that works whether I air-dry or use a diffuser, doesn't make me look greasy or gross on Day 2, and I don't need all kinds of fancy gadgets and methods to make these products work.
I liked how Living Proof Curl Collection is that same mindset – here's your shampoo and conditioner, here's the styling product, and then if you want to get fancier, here are some other products but they too are relatively simple.
And I found Living Proof's Curl Collection to be just that – relatively simple to use and also relatively effective.
Living Proof Curl Shampoo and Curl Conditioner Review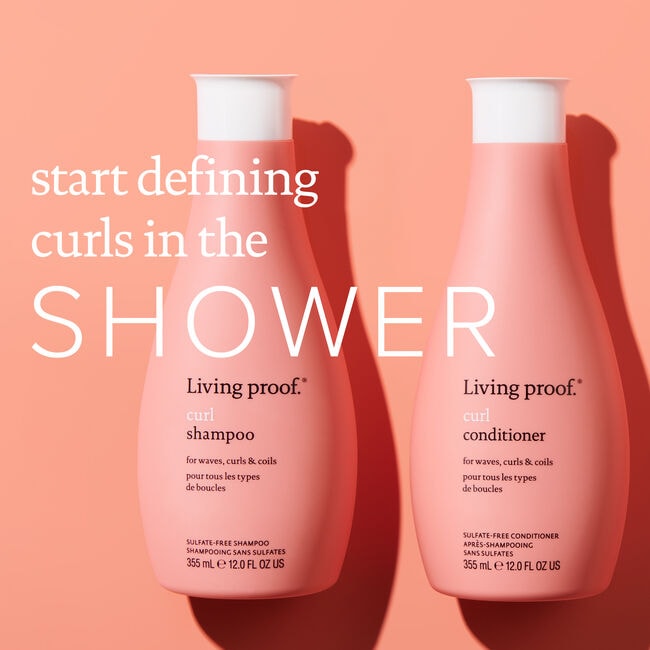 Obviously, I tried the Living Proof Curl Shampoo and Curl Conditioner first.
The Living Proof Curl Shampoo lathers gently, but doesn't leave hair feeling stripped (AKA hair that is "squeaky clean" is stripped and most likely to get greasy faster and also lose color, curl, etc.). If you haven't used a curly-hair shampoo before, you may find it feels and acts more like a conditioner. This is a good thing, it will keep curls together, help detangle, but will still get your hair and scalp clean.
The first time, I shampooed once; the second time I shampooed twice to see if it was too much for my fine curls. Nope, this shampoo is gentle enough that lather, rinse, repeat won't strip hair or leave it overdry. It's easy to rinse out, and even before conditioner, my hair felt clean, but not parched.
The Living Proof Curl Conditioner is light as a curly conditioner usually is; it coats the strands easily and rinses out easily without feeling greasy or heavy. I found it easy to disperse a small amount through my strands; it gives the slip you need to coat strands without destroying curl pattern.
I tried applying and rinsing out 80% (a recommendation by my Deva Curl-certified stylist for getting great curls), applying and rinsing 100%, leaving it in as I washed and shaved and finished my shower and then rinsing out 80% and also trying that and rinsing out 100%. I also tried my stylist's trick of using a bit of conditioner as a styling product and reviving Day 2 curls with a spray bottle of water with a squirt of the Living Proof Conditioner.
I think this is a high-quality conditioner that left my hair feeling soft and hydrated. Even left on for 30 seconds and rinsed 100% I found it still reduced frizz and helped manage my curls.
However, I found it a bit heavy for my fine hair to use on the regular. After four washes with Living Proof Curl Collection, my hair started looking piecey and greasy even when I didn't apply styling product. I have experienced this before with curl products made for "all curl types" because most curl types are coarser, tighter, and thicker than mine. I can't fault the product, I just have atypical curly hair.
Both products have a fragrance I've been trying to pinpoint but call "expensive fruit." It's like a juicy fruity scent (mix peaches, mango, papaya, and maybe some orange blossom) but with a sophisticated tone like a perfume. I found the fragrance in my small bathroom overwhelming and with the heat of the shower, it fragranced the whole house. If you love candles and reed diffusers and scents in your home, you likely will love this.
It's a beautiful scent. But if you're sensitive to scents like my husband is (and because of it, I have become a bit sensitive), you may find the fragrance overpowering.
I found it more fragrant than my scented body washes and more fragrant than Hair Biology, which is the other fragrant shampoo and conditioner I use on the regular. It is more fragrant than Ouidad and LUS, the two curly hair products I use. Take that info as you will, because I know a lot of people love to have a beautiful fragrance in the shower and in their dried hair.
Living Proof Curl Collection Styling Products Review
Below I will break down how I tried each of the Living Proof Curl Collection styling products. I tried each of them at least three times with different methods to give them a fair chance.
Unlike the shampoo and conditioner, the Living Proof Curl Collection styling products do not have as strong a smell. While they still have that "elegant juicy" scent, it's not nearly as intense.
As I mentioned above, I did not try out the Curl Elongator because it is not made for my curl type. However, I did try all of the other products in a variety of ways over several weeks.
Please note, I only tried these products along with the Living Proof Curl Shampoo and Conditioner, I did not try any of these products mixed with other haircare brands.
Living Proof Curl Enhancer Review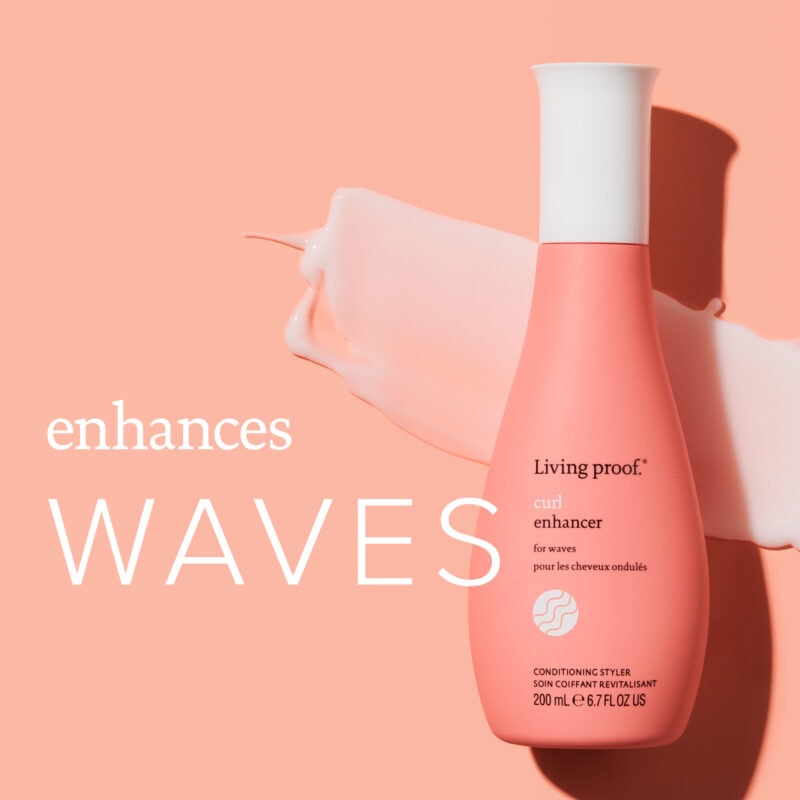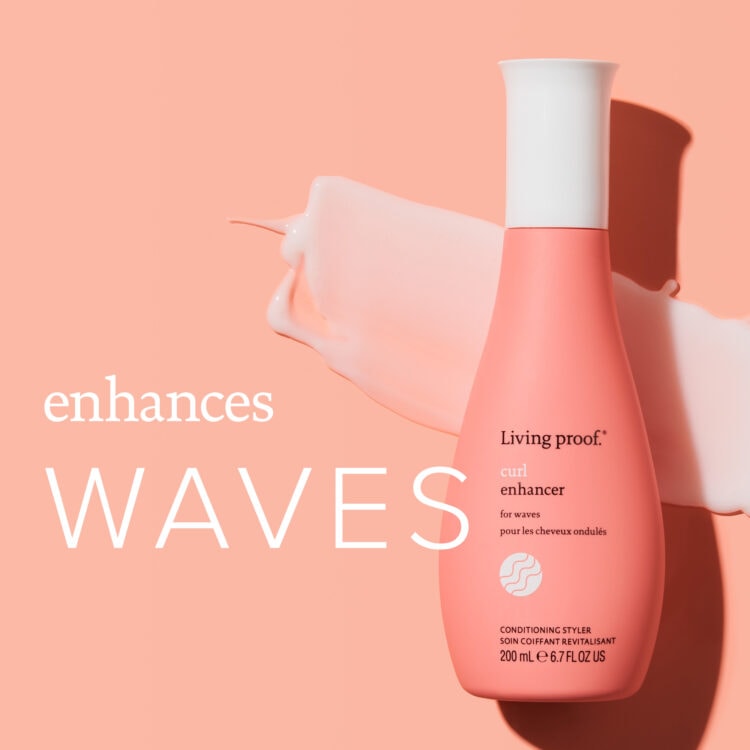 The first product I tried was the Living Proof Curl Enhancer, as it seemed the best fit for my fine hair. I found a little goes a long way; too much and your hair will look greasy and heavy, but just the right dab and it can offer soft definition.
With my fine and thin hair, I found I could not coat my hair roots to tips; I did better by using this product from, say eyebrows to tip. It did not give me defined curls, but more of a soft blend of loose curls and waves that had more shine and definition than beachy waves. I know many of you have shared with me how you have wavy hair and previous curl products I have reviewed didn't work for you; this may be a good alternative.
It's more conditioner-y than other styling lotions I've tried in that it doesn't get crunchy, it doesn't feel stiff, and it disperses more easily through the strands. However, with my fine hair it still had a bit too much weight and by the end of the day my hair lost a lot of its texture and the next day my hair was limp and sad and wouldn't revive with my normal process of spraying hair down to revive, or spray and add a tiny bit more product.
I preferred the results of the Living Proof Curl Enhancer when I used a hair dryer. It seemed to dry it out and give me a bit more volume and the product more staying power. Also, Day 2 was far better and only needed a few pieces fixed with a curling iron to get a casual wavy look good enough to leave the house. However, I found that Day 2 ended up looking like air-dried Day 1 with limp hair by the afternoon.
I think this would be a fantastic product for thicker or coarser hair that rocks waves and loose curls. If you don't want to feel crunchy or product-y and want a simple product to apply and let airdry, this is a great choice. I could see myself taking this product on a beach vacation, applying it to damp hair and letting that hair dry in the salt air, or even putting my hair into a messy topknot and letting the product turn that updo into beachy waves at the end of the day.
It's the kind of product you can put on wet hair after a pool or beach day and have that hair look decent enough if you don't get a chance to shower and start over before your next activity.
Living Proof Curl Defining Gel Review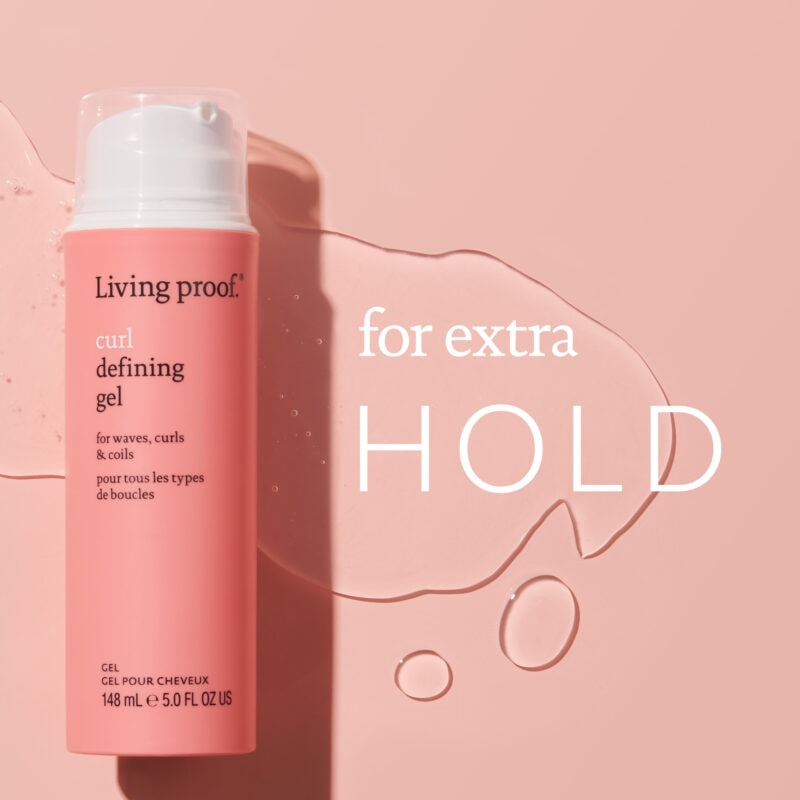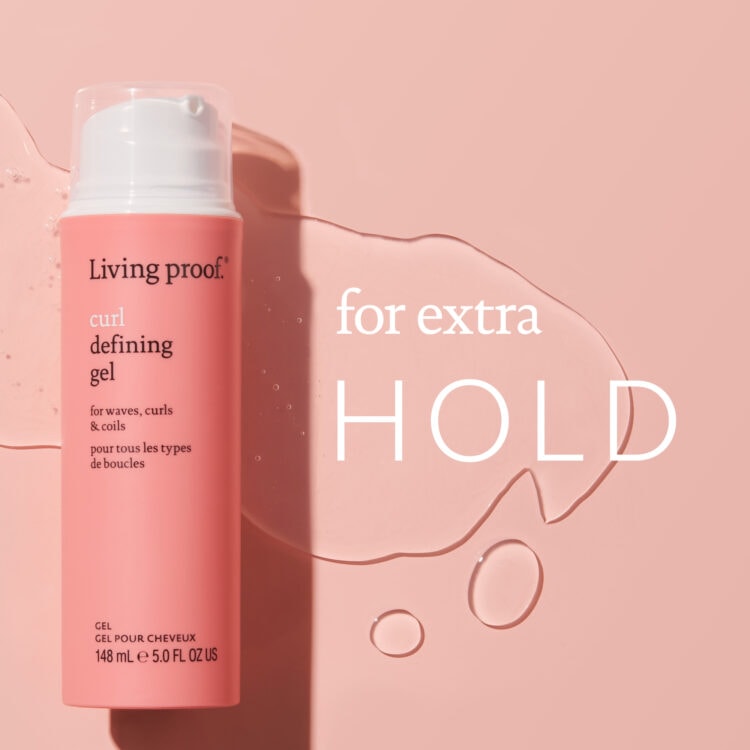 The Living Proof Curl Defining Gel is a creamy gel that comes in a pump. Like the Curl Enhancer, a little goes a long way. I tried this product alone and combined, on air-dried and diffused with heat hair.
The instructions say you can combine Living Proof Curl Collection products so I first tried mixing the Living Proof Curl Enhancer with the Curl Defining Gel. I was thinking that the Curl Enhancer was good but needed a bit of hold; the two combined may be perfection.
I tried this combo twice, once on vacation where I sloppily dried it with the Airbnb hairdryer 50% and let the rest dry naturally, and once at home with my proper hairdryer and diffuser. Both times I found the combination to have the hold I wanted but be too heavy.
The first time I applied the products separately, the second time I combined them in the palm of my hand so I could ensure they were blended and I didn't apply too much. Different water, different hair dryer, but essentially the same results. It felt very product-y, my hair had that heavy slightly sticky/greasy feeling I have experienced with products made for different curl types that I don't have.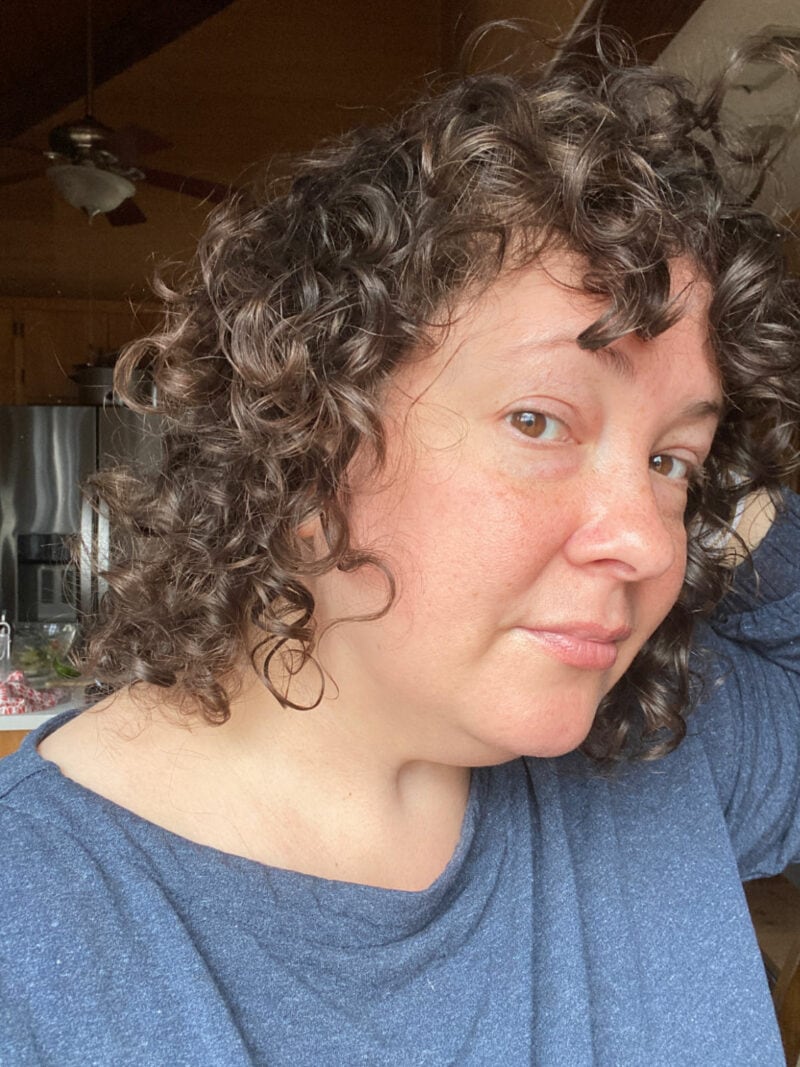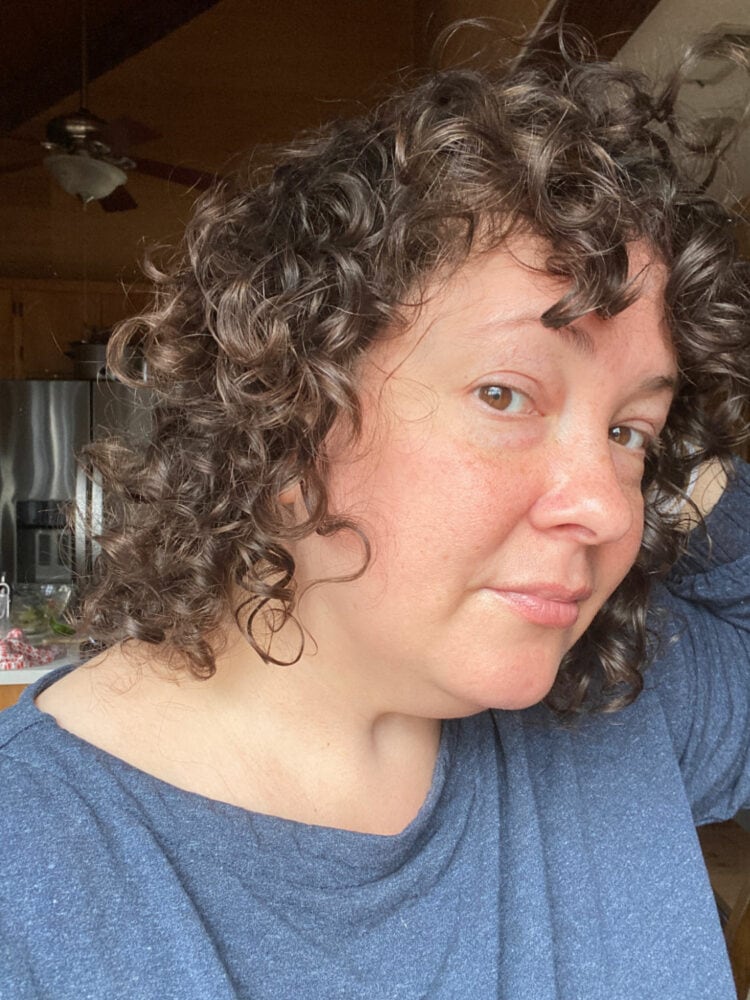 I tried the Living Proof Curl Defining Gel alone… and that was a much better experience. It was slower to dry than the Curl Enhancer (but most gels take longer than lotions) and left a subtle cast (that crunchy feeling when dry), but when I broke the cast and rumpled my hair I ended up with soft bouncy curls that looked and felt great all day.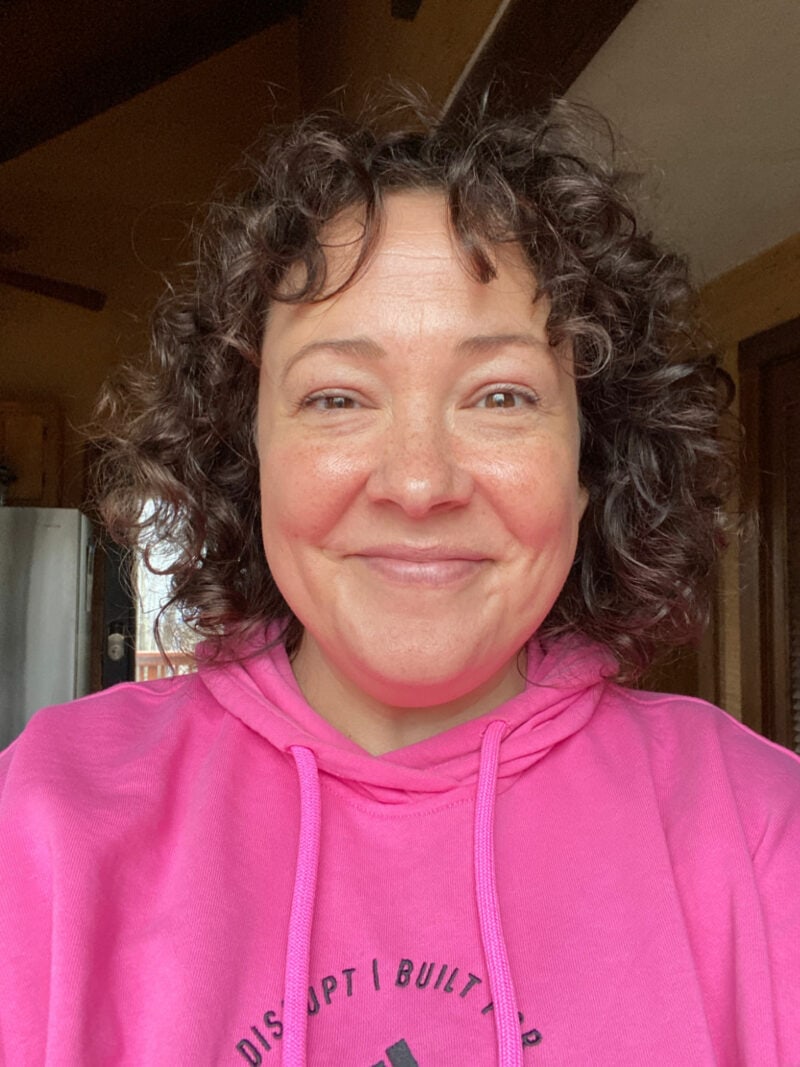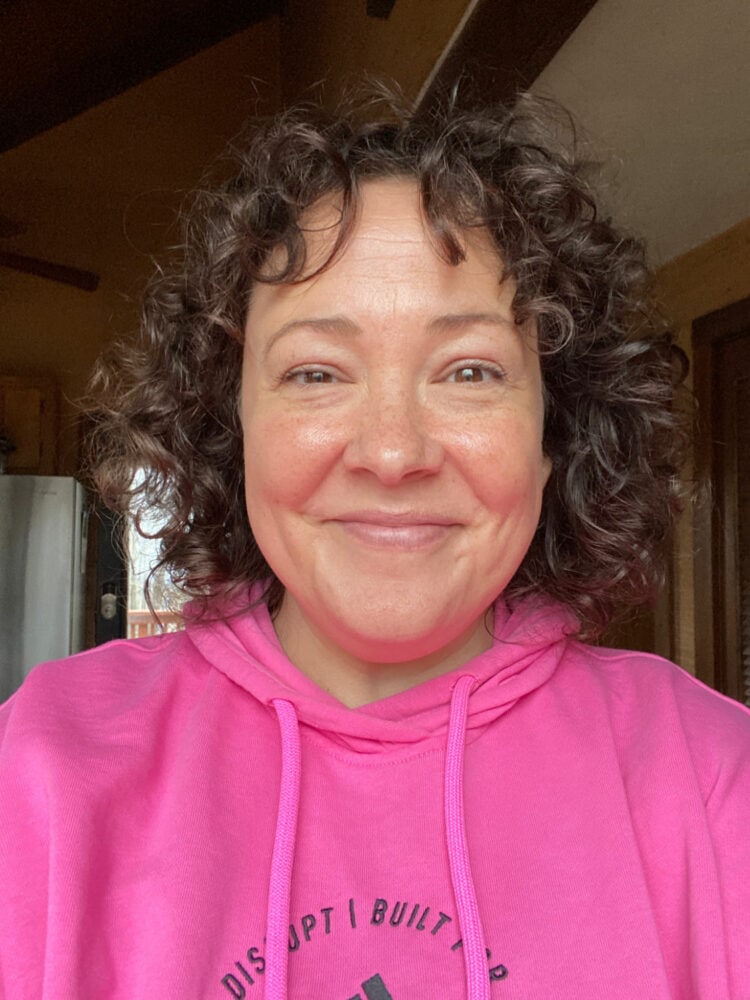 Not only that, Day 2 was pretty great. I still had defined curls and it was easy to revive the look for a beautiful second day of ringlets. Even Day 3 wasn't too bad and I was able to revive with water with a pinch of conditioner.
I found the Curl Defining Gel to be great with humidity, sealing the curls so they didn't frizz or separate. I could see myself using this when I know I am going to an outdoor event this summer and want to ensure my hair looks great the entire time.
However, I found the Curl Defining Gel alone to be a bit drying, especially if I used a dryer with a diffuser. After using a few days, I found myself considering adding some of the Curl Enhancer to it, was playing with the hair oil, and whipping out the curling iron to try to make things look fresher.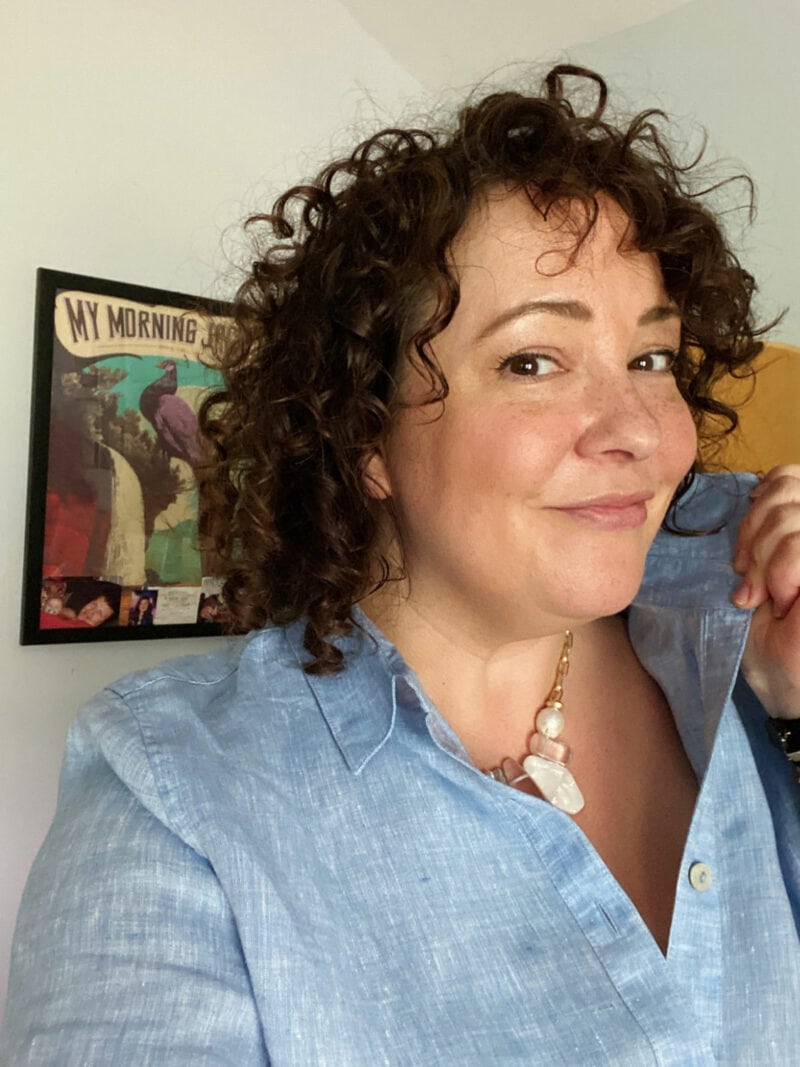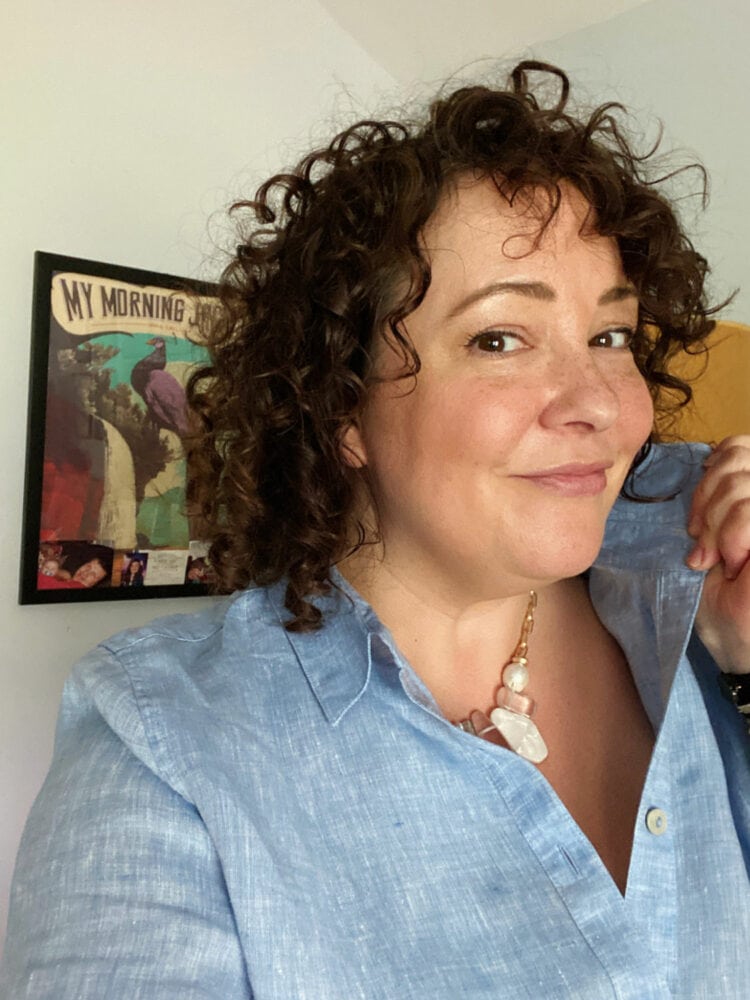 With my fine hair, this is pretty typical for me and curling products; the ones that give me the hold and definition I like are often a bit drying and while the first couple of times will be awesome, the products end up making my hair look as thin as it is and I lose the love.
I really think for folks with soft waves and curls would love both the Curl Defining Gel and Curl Enhancer, playing with them to get the right combination, liking the ability to just use one for one look, one for another, and together for a completely different effect. But for me, it wasn't a hit.
Living Proof Curl Definer Review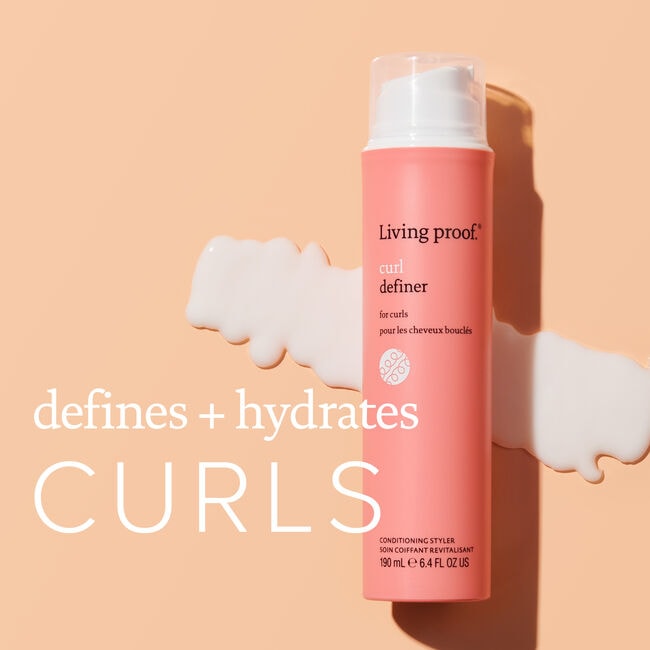 Next, I tried the Living Proof Curl Definer. Again, I tried it alone and mixed with other products, airdried and dried with heat and a diffuser.
The Living Proof Curl Definer is also in a pump, but is a creamy consistency. I sound like a broken record, but a little goes a long way. I found one pump the right amount for my just above the shoulder length hair; more than that was greasy.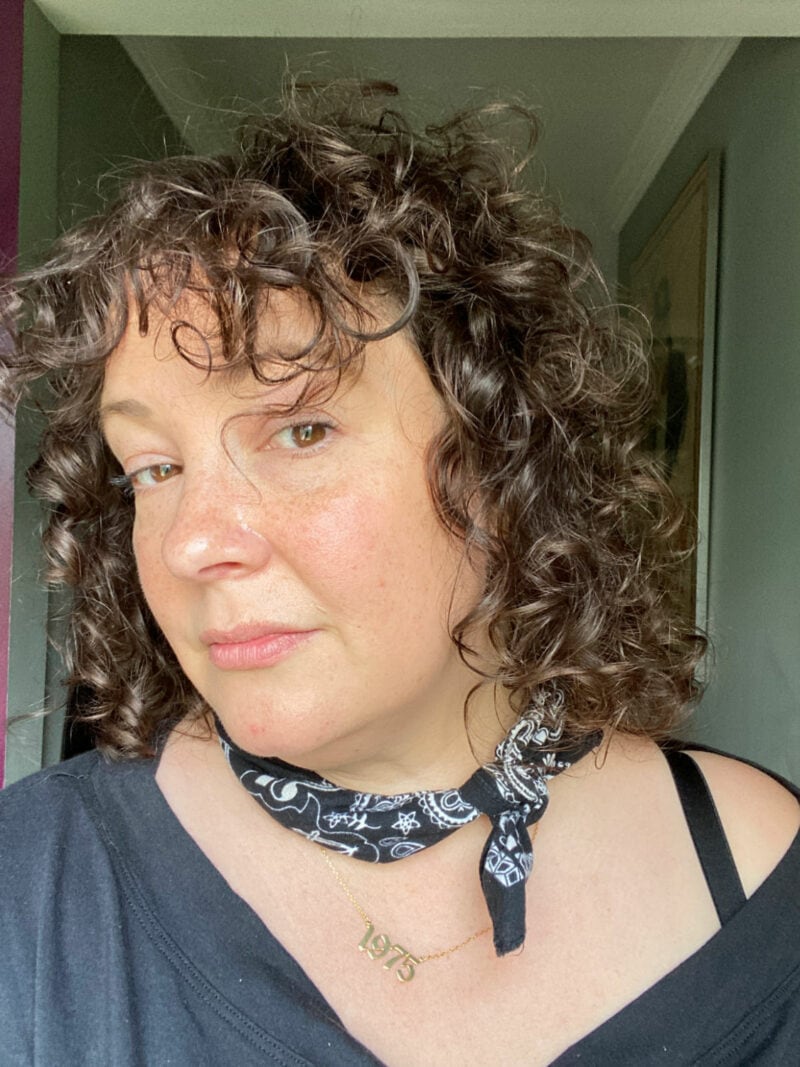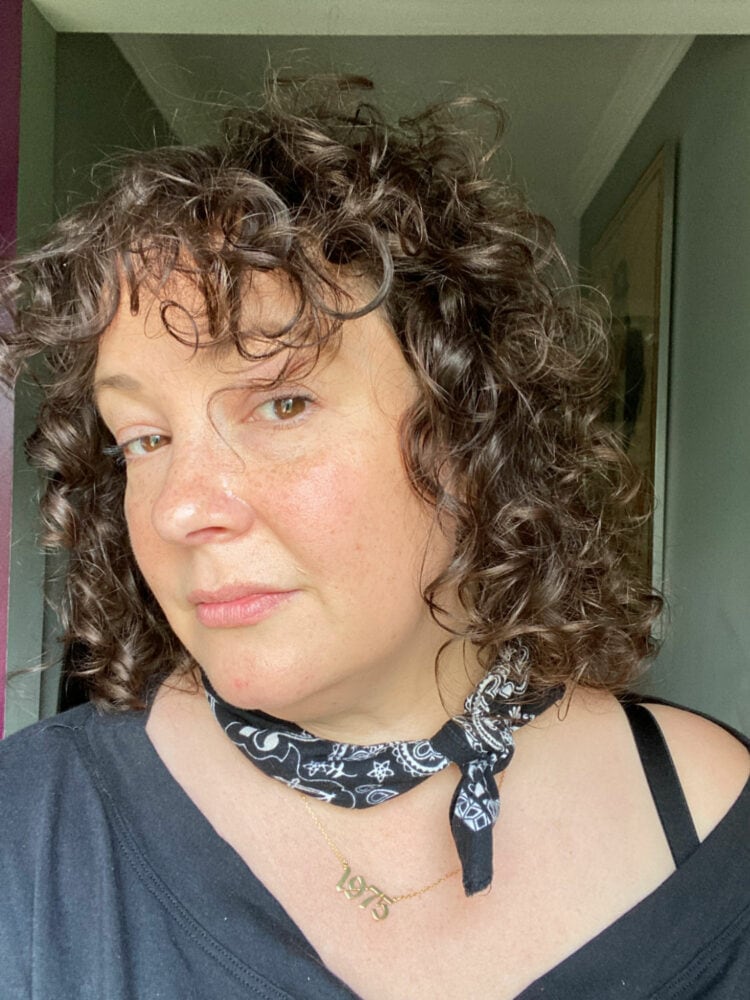 The Curl Definer did what it said it would do: I got beautiful ringlets with plenty of shine. It gave me the closest version of my "dream curls" of all the products from the Living Proof Curl Collection. However, like the Styler, I felt it was too heavy for my fine hair and by the end of the day, my hair was looking limp and sad.
I tried mixing the Curl Definer with the Curl Defining Gel thinking maybe it would be a better result. I got tighter curls and way more hold, but a product-y look and feel. If you have frizzy or coarse hair, I think this could be a winning combination because it will give you the control you desire and the curl definition while not being crunchy. It's just too intense for my tresses.
Living Proof Moisturizing Shine Oil Review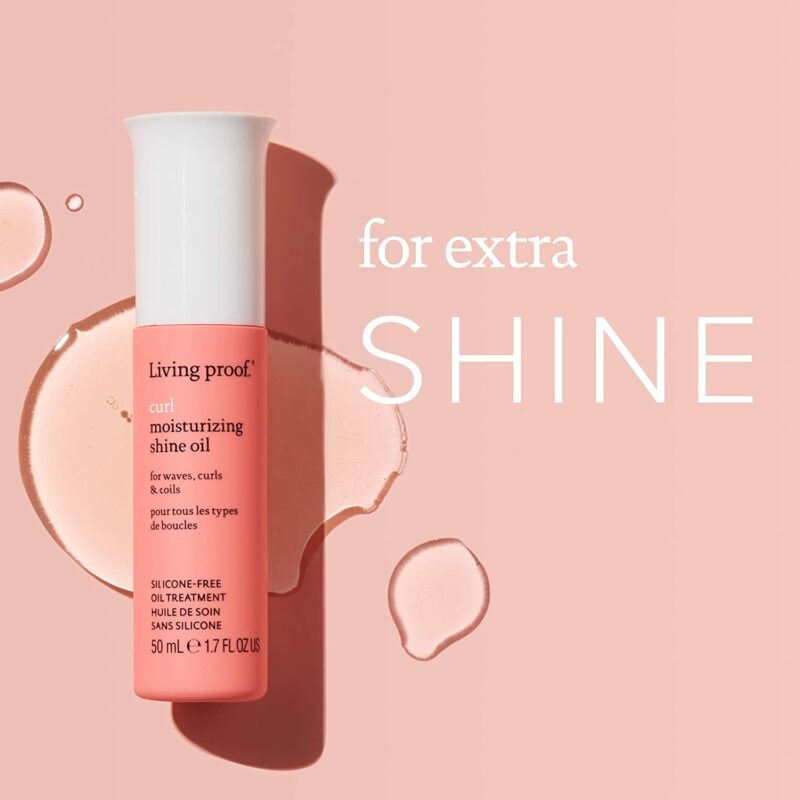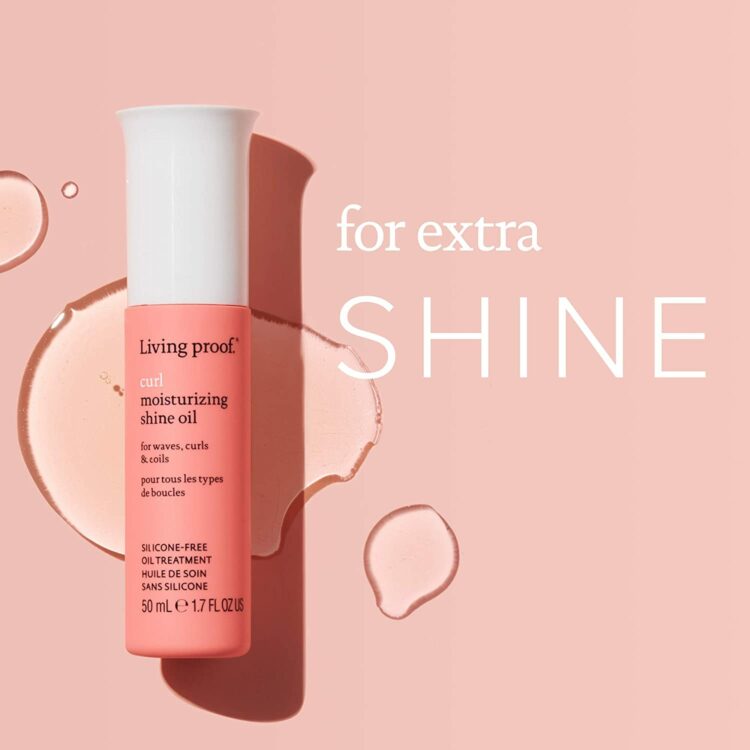 Since my hair is fine (I know I've said this a lot, but when you have curly hair, texture and type matter a LOT), I don't use oils that much. I'll use a bit of Hair Biology's Argan Oil Taming Treatment to seal split ends or maybe smooth out any frizz on the top of my head before a shoot, but I haven't had luck with any oils made for curly hair, finding them too heavy.
The Living Proof Moisturizing Shine Oil is quite lightweight and I didn't find that it weighed down my hair. It imparts a ton of shine, and on defined curls and waves, it can look beautiful. I also tried it as a pre-shampoo treatment and I think it added moisture and shine to the finished result.
However, on my fine curls, that shine looked a bit… wet. I tried Living Proof on one side and Hair Biology on the other and the Living Proof Oil side maintained shine and smoothness longer, but also looked more obvious on my hair. I know I sound like a broken record, but if I had thicker or coarser hair (even the hair of my 30s versus my 40s) I think I'd be obsessed with this oil.
Do know the fragrance of the Living Proof Moisturizing Shine Oil is almost as strong as the shampoo and conditioner; this oil can double as a hair perfume in my opinion.
Final Thoughts
If I had curly hair a decade ago before my hair got thin and started graying and changing I would have LOVED the Living Proof Curl Collection. I like the ingredients, I like the results, and I think I would have loved the fragrance.
A little goes a long way, even for the shampoo and conditioner. While the price may be higher than some like, I find these products will last longer than a lot of the others I have used because you don't need a lot for great style. In fact, I achieved better results when I was stingy with serving sizes.
While Living Proof did their homework and found products that will cater to most curl types, it's not made for my curl type. And that's okay. Over this two-year curl journey, I have found most curl products not to be a good fit either immediately or after a few weeks of use. Doesn't mean the products are bad, just that they're not for me.
And I hope this review isn't seen as negative. It's hard to review items that aren't right for you and still be informative and impartial. I think these products are so good, I chose to write this review to bring the line to your attention.
In fact, I will be giving these products I tried to two friends, one with thicker wavy/curly hair, and one with true coils, because I think they will love them.
Living Proof's Curl Collection is available on the Living Proof website, but can also be purchased at Sephora, Bluemercury, Anthropologie, Nordstrom, and Ulta.
Shop Living Proof Curl Collection:
Have you tried the Living Proof Curl Collection? I'd love to read your thoughts in the comments below. Your feedback will assist other Wardrobe Oxygen readers in knowing what may be best for their hair and to be savvier shoppers!