This article may contain affiliate links; if you click on a shopping link and make a purchase I may receive a commission. As an Amazon Associate, I earn from qualifying purchases.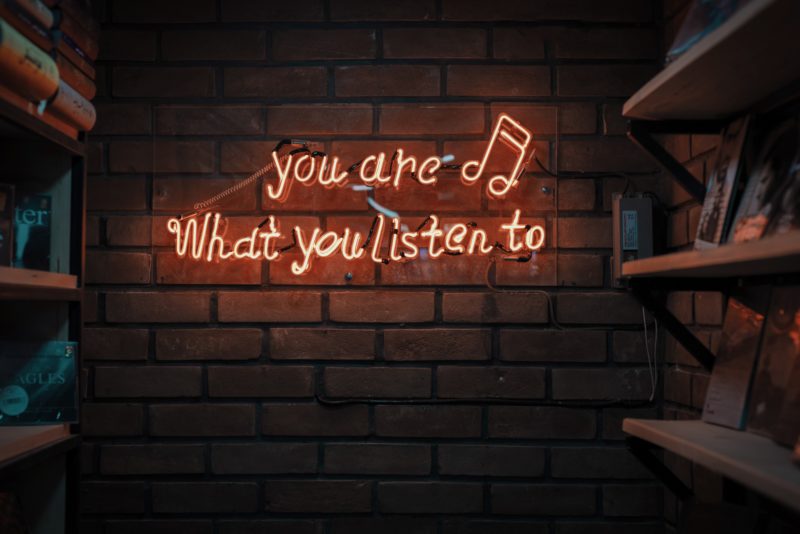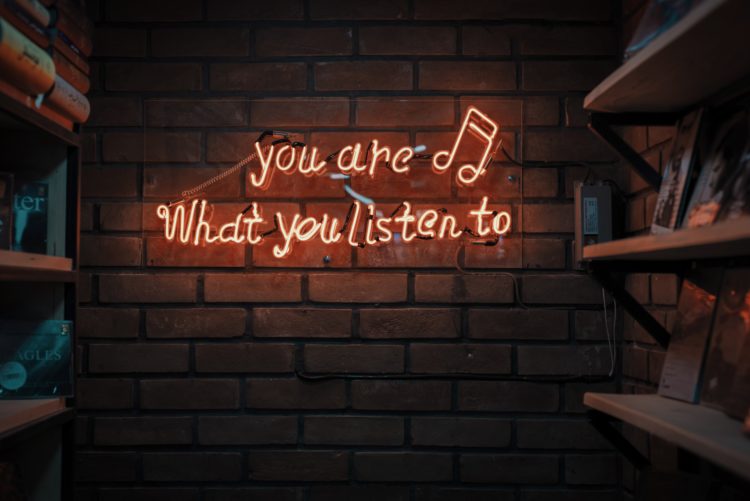 I love awards shows and am glad to be married to a person who also loves them. We were so psyched for the VMAs this past Monday, it's by far our favorite of all awards shows. The performances, the weird cuts to the audience to see how a Hadid sister or Taylor Swift is reacting to the performance, the terrible host and their terrible jokes, and oh the fashion. Don't get me wrong, I am not criticizing any of these, I love these. I love the color and the opportunity for celebs to dial it up to 11. Where else can you wear a white mini dress with a 3D heart attached to it, pierced with a bow? And it's one of the best ways to be caught up on current music, current hot celebs, current lingo, current trends, and current pop culture.
As we get older, we have fewer effs to give, less time and brain space for things that don't affect us in the day to day. The idea of seeing a bunch of celebs you've never heard of singing music you don't like in clothing that looks as though it's from The Hunger Games or a Dr. Seuss movie can seem as though it's a good first thing to stop caring about. But honestly, it's one of the ones I recommend trying to stay connected to. It's easy to dismiss younger generations as being stupid, clueless, materialistic, unrealistic, coddled, and all the other terms used in articles about Millenials and GenZ-ers. But once we were that generation being dismissed for not being good enough by people who didn't take the time to see how the world had changed and how we were acting was a result of that. The VMAs are an easy way to get infused, and if you watch with an open mind you may find that the current music and celebs aren't as bad as you thought. And well, they DID give Missy Elliott a well-deserved award and she did the most awesome performance, so it's not all GenZ celebs with bare midriffs and face tattoos.
Charity of the Month
It's the end of the month, and that means I need your help picking a charity! As I mentioned in this post, I will be donating 10% of everything I made this month in ad and affiliate revenue to the charity of your choice. Here is the July recap post. If you can't see the widget for the poll, you can access it at this link. I will collect entries through Tuesday evening and provide the recap next week.
Weekend Reads
I'm so sad to hear of the passing of fashion designer Isabel Toledo. She designed Michelle Obama's inaugural dress and coat outfit and was one of the first fashion designers to do a plus-size collaboration. She will be missed. (New York Times)
Am I the only one who loves Harry Styles? I doubt it, and I think this piece on him is fantastic. (Rolling Stone)
And another guy I enjoy – Kenan Thompson. Love this profile on him. (Washington Post)
Why do we name clothing after gender-specific people? Girlfriend jeans, grandpa sweaters… I liked Equipment's alternative name for this cardigan at Bloomingdale's.
The world before vaccines is a world we can't afford to forget. (National Geographic)
I know many of you already read this, but for those who didn't, a great piece on getting "GOOP-ed". (The Atlantic)
I love the idea of this campaign from Universal Standard! On social or through email or DM, send them a picture of you rocking their brand, use the hashtag #FASHIONFREEDOM and get a code for a free piece from their FOUNDATION collection! Click here to learn more, and click here to see the FOUNDATION collection. I was looking through the blog and while I have a few pieces from the FOUNDATION line they haven't been in a lot of posts. You can see the short sleeve crew here, here, and here and the turtleneck in this post and this post. I love how they're lightweight, super stretchy, super soft, yet completely opaque (and they wash and dry nicely too).
Joan Collins is one of the new faces of beauty brand Charlotte Tilbury. (The Cut)
"[Billie] Eilish feels like a miracle in a cultural moment when we are all trying very hard to sort out real real people from the ones who are merely savvy and ambitious enough to know the right way to curate and present an authentic-seeming vibe." When I shared one of her videos many emailed and commented stating they didn't like her music. And it's not really for our generation. But this piece delves into the why and why you should give her a second listen. (New Yorker)
Another weird partnership between an online service and an old-school brick and mortar – Le Tote just purchased Lord & Taylor. (CNBC)
In 2009 when I had my daughter, it was the height of "natural" parenting trends. Mommy blogs were everywhere, magazines were discussing alternative methods for care, and I totally ate it all up… literally by encapsulating my placenta. I don't know if it helped, but it didn't hurt. Since then, I have had several friends deal with pre-eclampsia and I've become quite fascinated with the concept of the placenta. Needless to say, I found this article about placentas interesting (The Cut) and because of this piece, went off to read this one about The Human Placenta Project. (Open Access Government)
What if someone told you about a type of therapy that could help you work through unhealed trauma in just ten sessions? Some people knock through it in two weeks. Jaime Lowe tried the therapy for sexual assault she experienced as a child—and recorded it. (This American Life)
The fashion industry has a plus-size problem, these women (many who are friends of mine or women I feel I know over the years) want to fix it. (Glamour)
If this isn't enough reading for you, I highly recommend you check out this special edition from Bustle about Rulebreakers. Some amazing women featured. (Bustle)
And considering so much lately happens in a week that you may miss it, children of US troops born overseas will no longer get automatic American citizenship. (Task & Purpose)
For Your Entertainment
"I like this song, but why are they playing with an old-timey phone?" The review of this latest video from Tegan and Sara by my daughter. Per Tegan and Sara, "The concept [of the video] was an ode to anxiety, with a 90s vibe featuring one of the key elements of our high school lives, the landline telephone." The video is supposed to feel modern yet '90s and they really achieved it with the fashion, the set, the electronics (hello Walkman and Nokia phone), and the sound that I know many of us know so well from our adolescent and young adult years. Not trying to revisit the past but respecting it and modernizing it, I dig this single and look forward to their album coming out at the end of September.