This article may contain affiliate links; if you click on a shopping link and make a purchase I may receive a commission. As an Amazon Associate, I earn from qualifying purchases.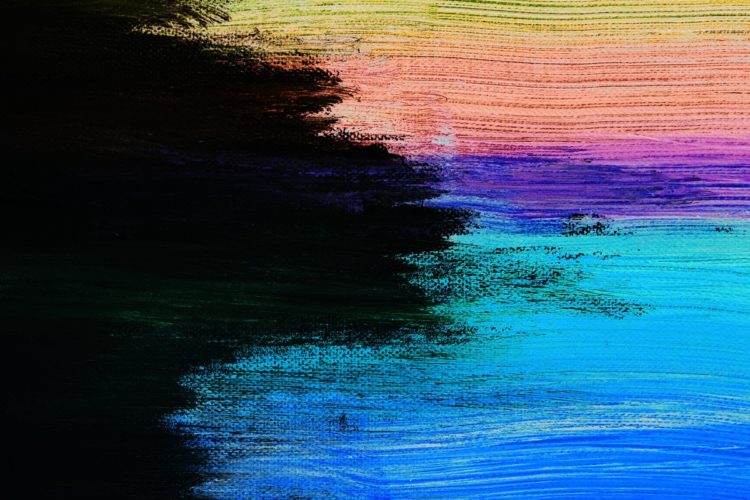 Last Friday I was at cabi's conference The Scoop. I had felt under the weather all week, got my period early and with serious intensity, was in a different time zone, and just feeling off. I showed up to the San Diego Convention Center feeling a bit clammy. I wore pieces from the latest collection not even available to Stylists – this jacket, this cami, these pants. Strangers came up asking if they could touch the fabric, rubbing my shoulders and running their hands down my thighs. Some didn't ask, I would just feel fingertips on my shoulders or tugging on the hem. Individuals I didn't know but knew me extremely well thanks to this blog and Instagram came up hugging me and asking to take selfies with me, I received DMs of candid photos of me from across the room . At first, it was overwhelming and I started feeling as though I was going to have a panic attack. But I gave myself a moment to drink some water, get my bearings, and the interactions ended up giving me energy.
We can see social media as a detriment to society, but it can also be a benefit and a way to create community.
I have friends who aren't big on social media. They have professions that don't require it, don't have kids that are curious about it, don't run in circles where individuals photograph their food, the books they're reading, or their feet on a really interestingly tiled floor. I feel as though (and with some, outright know) I am judged by them for my "superficial" profession and question why I do this. Then I meet women who live thousands of miles from me in a completely different community with a completely different culture who say that my social media presence makes them feel not alone, better about themselves, free to try something different.
We can have an item we see on the internet arrive at our front door in less than 24 hours. More and more jobs are going the teleworking route, making it so employees never have to leave their home or see one another beyond a Zoom conference call. When we do leave our homes, we experience subpar service due to payroll and training reductions to save funds for online features, distracted driving, and waiting in lines. A Peleton doesn't require you to brush your teeth or parallel park. Instacart means you don't have to stop your TV show or can work an extra hour without having to drive to the grocery store. We can criticize these services for destroying the social fabric of humanity… or can see them as a way for individuals to have access, get back time, or pursue that degree or that hobby they missed or a second job to make ends meet.
Instead of another article about how the internet and social media is destroying our society, I'd like a study where we analyze the demographics of the article authors. Are they able-bodied upper-middle-class individuals with a college education living in a suburban or urban environment? Are they 20-somethings straight out of Columbia or NYU with a boss who is an able-bodied upper-middle-class individual with a college education living in a suburban or urban environment?
At Scoop, a woman came up to me and thanked me for my Instagram. She had thinning hair like me, and because I decided to embrace my curl she did too and no longer was embarrassed by her visible scalp. She said she loved seeing someone shaped like her on Instagram, it was like a virtual friend reminding her that she is beautiful right now. It was pretty powerful and we both ended up crying. There are definitely detriments to living a virtual life online. I know people who have had social media hurt their self-image, their relationships, even their bank accounts. But just as with other activities we partake in that can veer into addiction or danger, we need to be aware, control and protect ourselves, and seek help or abstinence when we know we are unable to control our usage. And unlike a lot of other activities, smart usage can make this world a lot more accessible and far less lonely.
Charity of the Month
January closed yesterday, and that means I need your help picking a charity! As I mentioned in this post, I will be donating 10% of everything I made this month in ad and affiliate revenue to the charity of your choice. If you can't see the widget for the poll, you can access it at this link. I will collect entries through Tuesday evening and provide the recap next week.
Weekend Reads
I wrote another piece for The Plum, this time about how my fashion goals have changed since turning 40. (The Plum) . As for the sweater I reference in the piece, here is a link to it and it's on sale for $53.70. (Nordstrom)
My friend sent me this piece about Instagram usage which inspired my ramblings above. (n+1)
Amazon is surely convenient, but you may not be getting the quality of product you expect. A friend sent me this video and I can attest to this happening and for over a decade. Several years ago, my family and I were toying with changing our lifestyle and I joined a Facebook group where individuals shared their money-making methods that didn't require a specific address. Amazon Fulfilment was the most popular and members would share their tips for dumpster diving, thrift store picking, and scouting out store liquidations. Unless you know you're buying directly from a brand on Amazon, please please buy your groceries from local grocery stores and your beauty products from established beauty retailers. It's not only supporting local and ethical companies, it's ensuring you get the highest quality items. (Wall Street Journal and no paywall to view)
While I'm at this, some food and beauty brands do sell on Amazon. I learned from an employee at Davines, a brand that sells certified product on Amazon, that to ensure you're buying authorized product, above the product description look for a logo instead of just the brand name or the store name. You should be able to click on that logo and go to their branded Amazon storefront.
Apparently, I'm too fat to ski. (The Cut)
Worried about your Nordstrom returns and whether they are heading to landfills? Worry no more, now you can shop them! (GQ)
Author Danielle Steele still reigns as Queen of Paris Couture Week. (Vogue)
"I had another dress, and then my boyfriend and I were getting a belt for him at the mall and I saw this and I loved it, so this is a last-minute dress, but I love it!" Lana Del Rey rocking a mall dress to the 2020 Grammys. (Rolling Stone) And if you want the dress for yourself, it's sold out online but you may be able to find it at your local Dillard's!
With a child at that age where she is finding her own self and life, I enjoyed this piece about allowing children an inner life. (New Yorker)
What my daughter taught me about mental illness. (Wise Women Canada)
It may seem that younger generations are addicted to their phones, but studies have shown that Gen X-ers are worse. (Wired)
Every week there are new articles about how the fashion industry is killing our planet and discussions about sustainable fashion. But it seems that most of the "facts" we know about fashion, the environment, and sustainability are based off bad data. (Vox)
See, Hear, Read
After everyone I know recommending it, I finally watched What the Health, a documentary on Netflix about consuming meat and dairy. Our family went plant-based in August and in the home we do not have meat or dairy, though my daughter and I will occasionally consume it out of the home. My husband decided to do it to reduce inflammation and has experienced a positive result of his change in diet. My daughter's seasonal allergies have diminished, and I stopped getting acne around my mouth just before my period and have also seen a reduction in my allergies, both respiratory and skin. This documentary makes some serious claims, and many have been debunked or clarified, but it did remind me of why I decided to go plant-based with my husband – it can reduce inflammation and will, even if just a small amount, reduce the chance that I will get the diseases that my father and other relatives died from. Never take one source of information as gospel, but I am glad I finally got around to watching this documentary and after, doing some reading of opposing views to get a balanced result (for example, here is a review of the film from a vegan and here is a claim by claim review by Time). While I did order chirashi for sushi take-out my first dinner after watching the documentary, it did inspire me to consume less meat and dairy, especially pork. Have you seen the film? I'd love to read what you thought of it.
Sale Alert
Shop at Sephora by Monday and spend at least $50 and you'll get 15% off between February 20-24. If you're looking for ideas on what to buy, I recently bought an "I'm pale AF in January" shade of this tinted moisturizer that I've been loving since March and I just got this cream blush in the color "In the Nude" and love the color and consistency (and it can be used elsewhere on the face too). My mom has been dealing with knee issues and has found this cream to truly help. I also received a trial size of this perfume and like it so much I'm going to buy the rollerball.
Lands' End has 40% off full-priced items with promo code CHILLY40. Cableknit sweaters are being sold by every retailer; get a classic one that is a better price and better quality. Here's the same sweater in plus sizes. I discussed joggers earlier this week and Caroline emailed me to say these matte jersey joggers are amazing; she owns two pairs and has inspired several friends to also get them. Spring is coming, do you have a raincoat? This packable one looks great and comes in amazing colors; here is the link for it in plus sizes. I love their squall jackets and this looks to be the perfect travel/weekend/look cute but also get sh*t done raincoat; here is the link for it in plus sizes. And if you live in a cold area, this longer insulated raincoat is fantastic; here is the link for it in plus sizes.
For Your Entertainment
U.S. Girls is the project of Meg Remy, a Toronto-based musician. Formed in 2007, U.S. Girls has its 7th album, Heavy Light coming out this March. 'Overtime' is the first single from this album and it makes me excited to see Ramy live, an artist that has been on my band bucket list (FYI, here's her touring schedule for this year). I love how this video shows the dance and beauty in anguish.