This article may contain affiliate links; if you click on a shopping link and make a purchase I may receive a commission. As an Amazon Associate, I earn from qualifying purchases.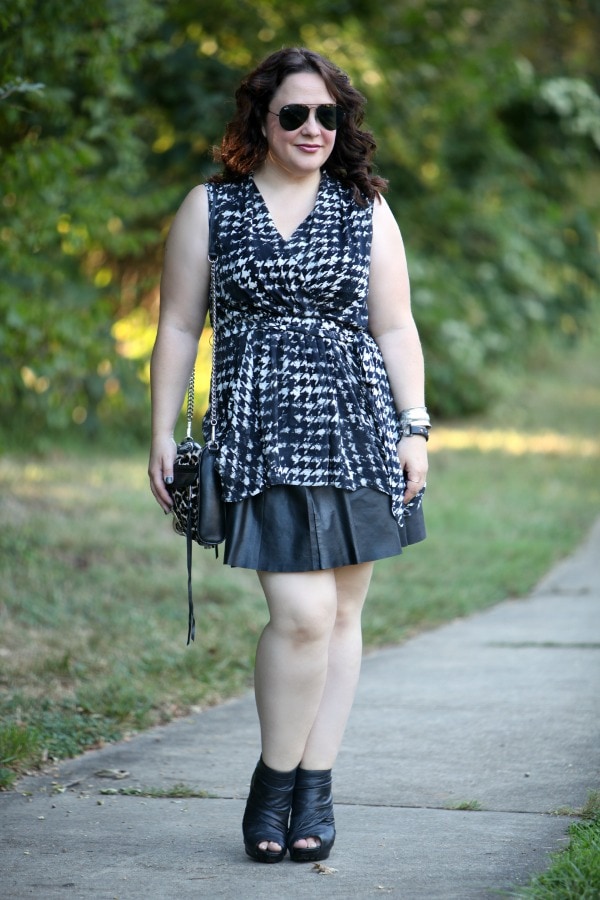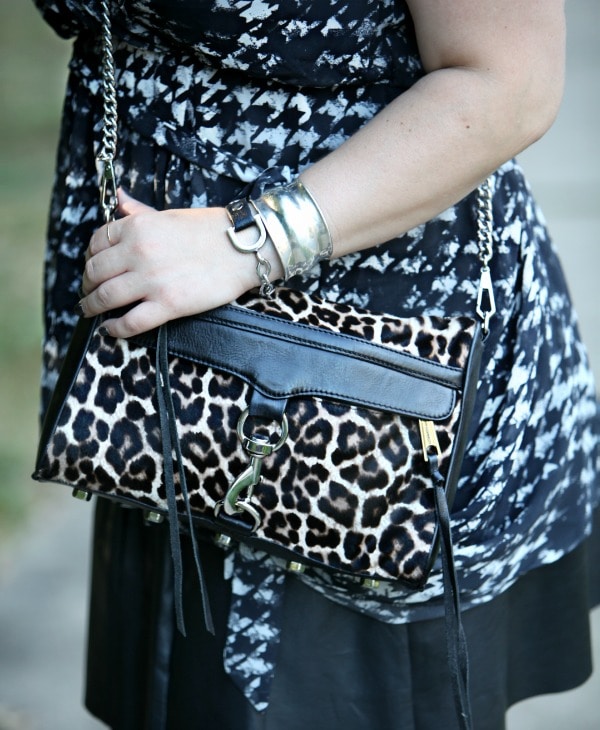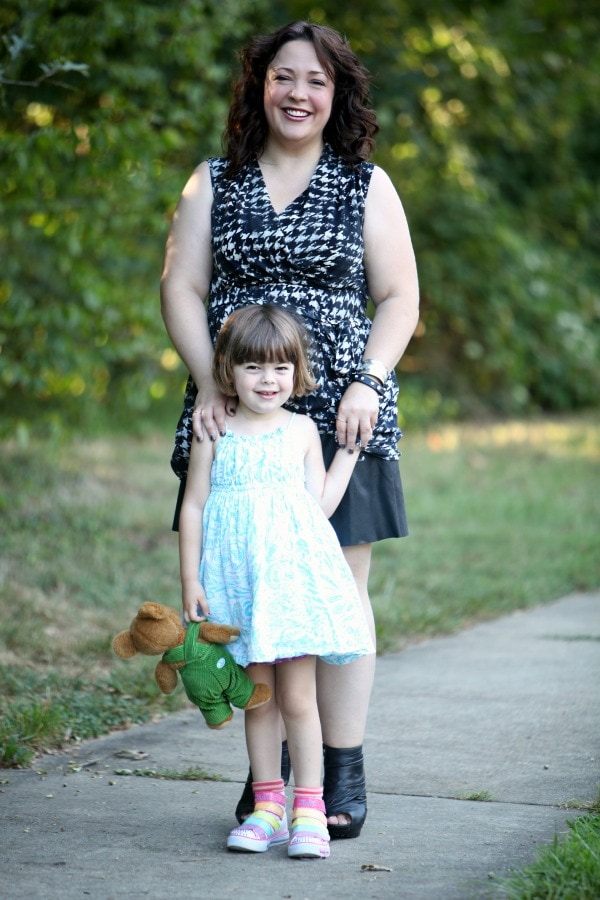 I'm quoting Diana Vreeland because I feel a bit like a trend salad today, but I honestly don't care. This top came in my latest Gwynnie Bee box and before I tried it on, I was imagining it with skinny black ponte pants. But once I tried it on, I wanted to emphasize the volume and liked the leather with the houndstooth. And then well… you can't get a new purse and not show it off! Leopard and houndstooth and modified peplum and pleats and booties and… oh my! Let's just say it's a nice splash of paprika!
As for the new purse… I have liked the Rebecca Minkoff Mini M.A.C.s for a very long while, but hesitated because… well because every other person under the sun is carrying them, it seems to be as much a blogger necessity as Karen Walker sunnies. But then I thought it's pretty stupid to not buy something I like just because everyone else has played it out. And then when I saw it in leopard pony hair, silver hardware, and ON SALE (no longer available at Nordstrom.com but check in their stores) I decided to get it. And when everyone else has moved on from this bag to another must-have, I'll still be rocking the heck out of it because it pretty much is everything I love all rolled into one. And for those who have considered this bag, in it I have my wallet (which is stuffed like most moms), a cosmetic bag (which is also stuffed), my Momagenda, phone, keys, two pens, headphones, and sunglass case all in the main portion; two lipsticks, pack of gum, and SmarTrip card in the front pocket. The only thing not in here that I usually carry is a small umbrella, and I had to carry my book in my hand for the subway ride. the strap is comfortable as a shoulder bag, but also a good length for a crossbody, and the strap can be removed to make it into a clutch.
As for this top, it fits really nicely, is lined in the front, but not the back so I had to wear a camisole to work.  However for a night out, the sheerness is subtle, a black bra under will give coverage without looking hoochie-mama, and it would look great with skinny black pants or jeans.  The neckline doesn't gape, keeping everything under wraps.  I've also considered trying the top with a wider black leather belt for a different effect.  Gotta love Gwynnie Bee, I would have never tried this top if I didn't have the luxury to borrow and return without buyer's remorse!
Follow Me | Twitter | Facebook | Instagram