This article may contain affiliate links; if you click on a shopping link and make a purchase I may receive a commission. As an Amazon Associate, I earn from qualifying purchases.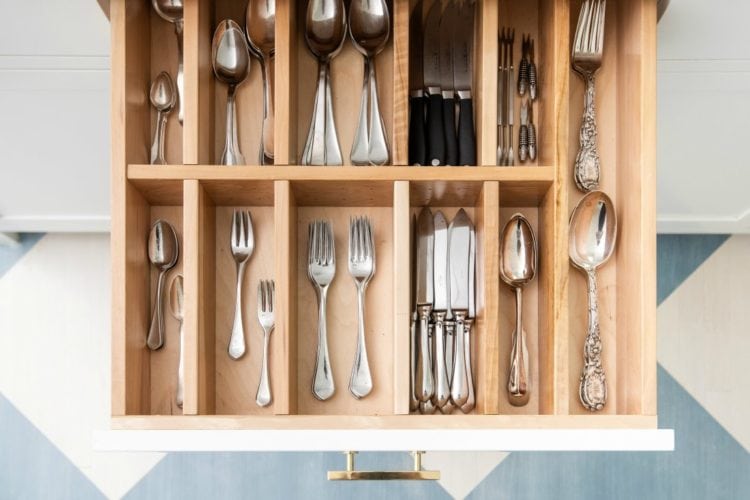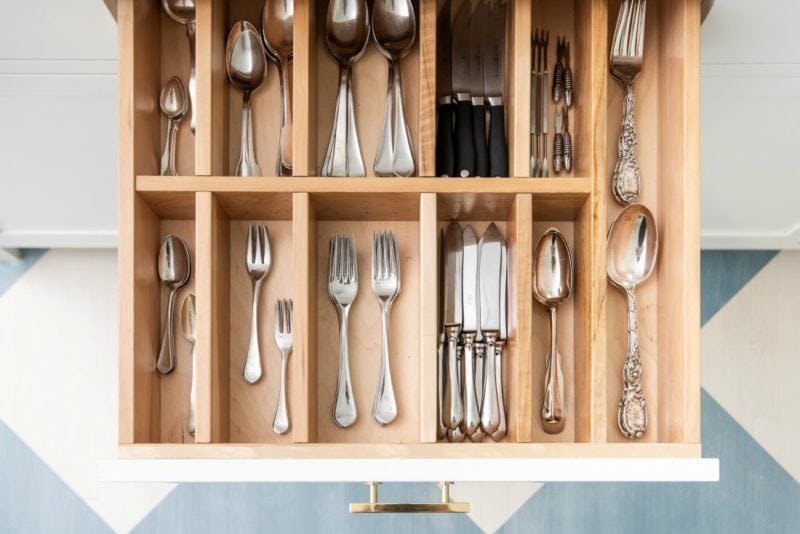 Last year, my mom moved from the house we lived in for 40 years to a smaller rowhome closer to where my sister and I live. Wanting to simplify her life, she had no need for such a large home, and didn't want to continue dealing with the repairs and maintenance required for an old home and large yard. She went from a four-bedroom, three-bathroom house with a finished basement, finished cellar, and attic to a two-bedroom, one and a half bath rowhome where the only storage is a closet under the stairs and a linen closet in the upstairs hallway.
The process of downsizing took several months, finding buyers for items, the right places to donate, and determining what would be needed and what would fit in a home that was drastically smaller. When moving to a smaller home you need to pare down everything, not just furniture. Clothing, linens, cookware, gardening supplies… it's can be overwhelming, especially if you've lived in the same place for a long period of time.
After moving, it still felt as though we kept too much, yet everything was essential. Without traditional storage areas like a basement, laundry room, or attic my mom felt she was living surrounded by piles of things and couldn't find anything. As a family we tried to find ways to store and organize things but were struggling. We decided to bring in a professional.
Rachel and Company is a professional organizing company. For ten years, Rachel Rosenthal and her team have been organizing homes across the DC Metro area. Featured by Real Simple, Martha Stewart, House Beautiful, Rachael Ray, and the TODAY Show, Rachel is nationally known for her expertise. I attended an event that Rachel Rosenthal of Rachel and Company hosted and found her so friendly and easy to talk to; I suggested her to my mom and she agreed.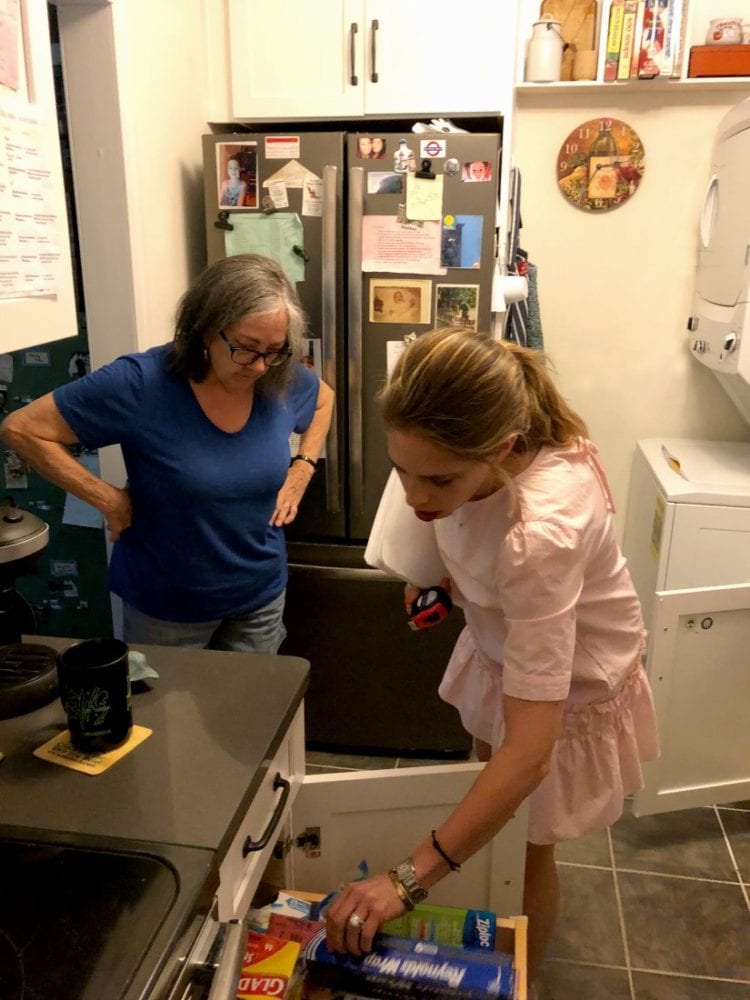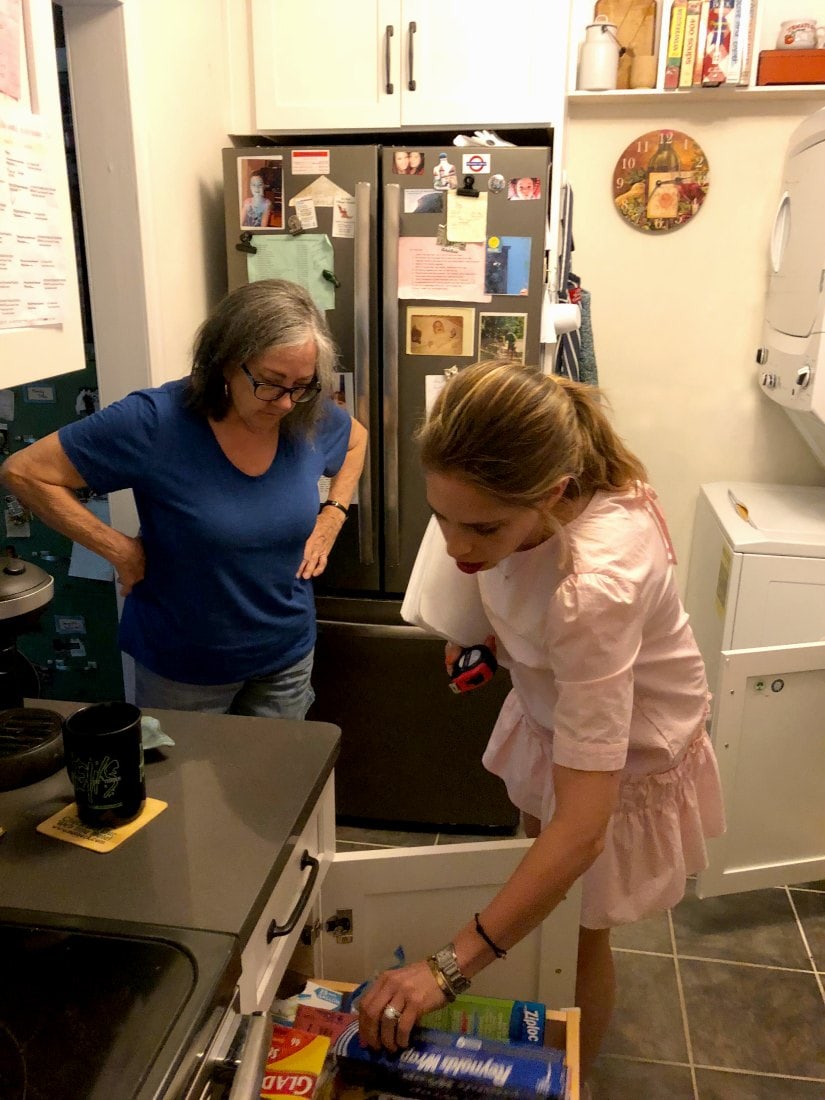 For the first session, Rachel herself came to my mom's house. Armed with a tape measure and note pad, she had my mom give her a tour of the house, share her pain points and details about her life to understand the flow that takes place each day. Rachel didn't hesitate to ask questions to better understand my mom's needs and lifestyle. At the end, she offered some ways that we on our own could improve storage and organization. She suggested specific products and told us where to buy them, tips for rearranging, and hacks to improve the flow of the house. She also suggested we have a second session where her staff would come and implement these ideas and help rearrange and organize. We agreed to a second session and together with Rachel we discussed what would be done in which rooms.
A week later, two women from Rachel and Company arrived at my mom's house. They went over what Rachel told them, and it was clear they had a very detailed informative session prior to visiting. They shared what their plan was, and their agenda for the day. Then they got to work!
Rachel and Company didn't throw anything away, and if they had a question about anything, they asked my mom. However, my mom could go about her day and not have to follow them around. Also, she could pop in and examine the process at any time, they weren't flustered and were eager to get her input. They worked consistently while there, filing, moving items so similar things were together, rearranging, organizing.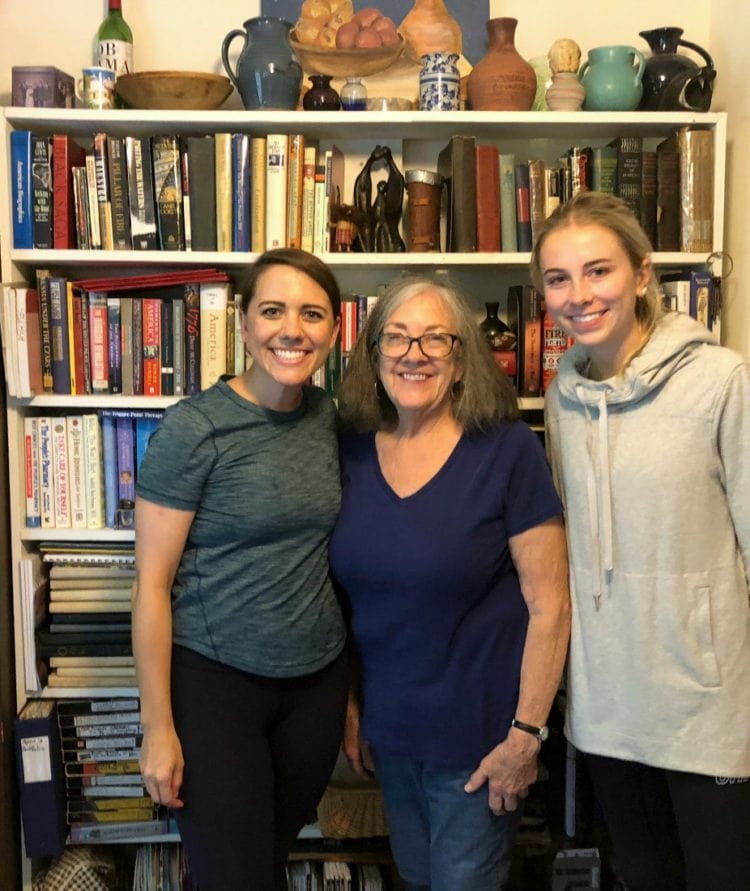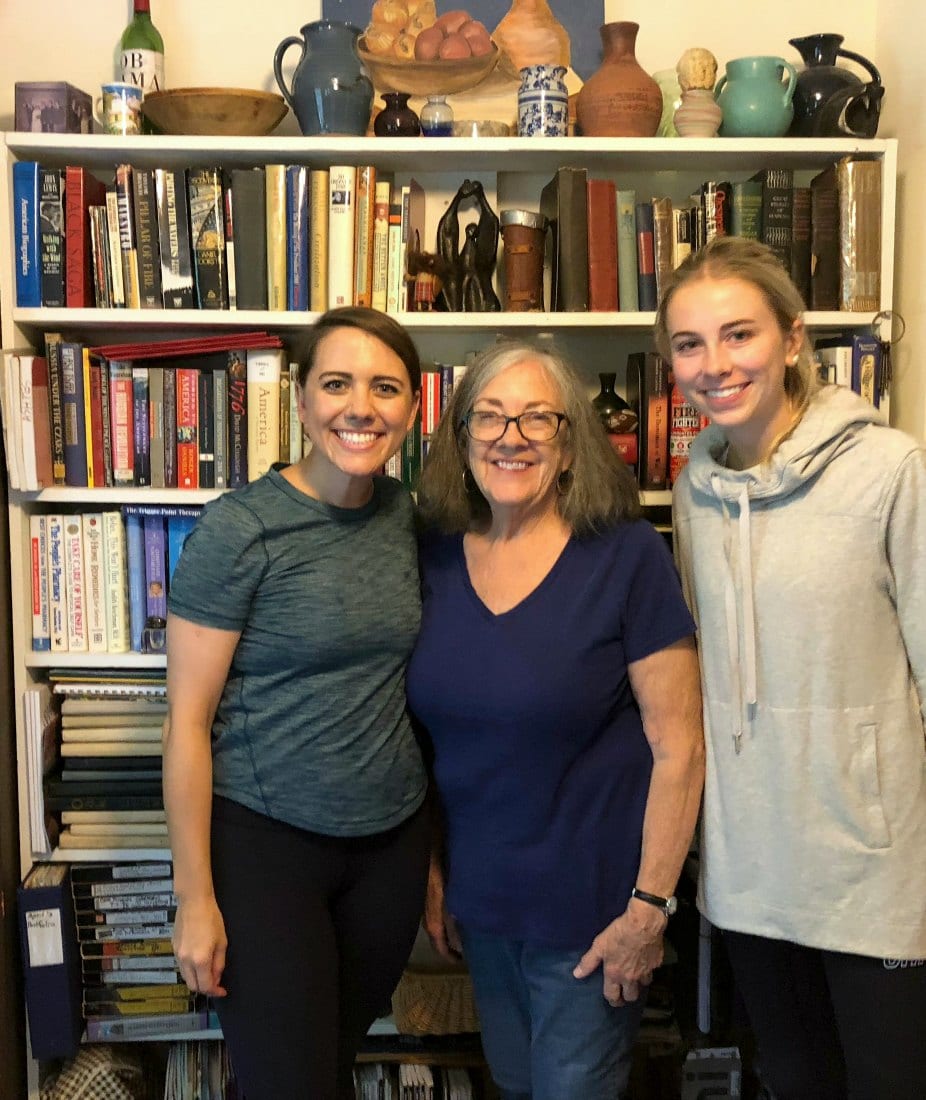 The coolest change was to my mom's study/dining room. The room has a table-back chair, a table that has the top flip up to become the back of a chair. The room is also full of bookcases, a file cabinet, a writing/computer desk, and furniture to hold a printer and other office necessities. It didn't seem like a large enough room or enough furniture to hold everything; there were storage boxes stacked up which was taking up room while being an eyesore. The Rachel and Company team rearranged the contents of the room making the bookcase look more attractive while being more functional and holding more. They organized things like electronics cords, video and audio recordings (CDs, DVDs, and VHS), and office supplies so they were consolidated and had long-term functional homes. They even moved around furniture so it better fit in the space and made more living space. The transformation was extraordinary, and didn't require purchasing a bunch of gadgets or additional furniture.
Rachel and Company works with vetted handymen and invited one to assist with things like installing shelves and hanging artwork. My mom's house is plaster-covered cinderblock and it's not easy to hang anything from its walls; the handyman knew how to handle it and had the tools to accomplish it and his rate was quite reasonable.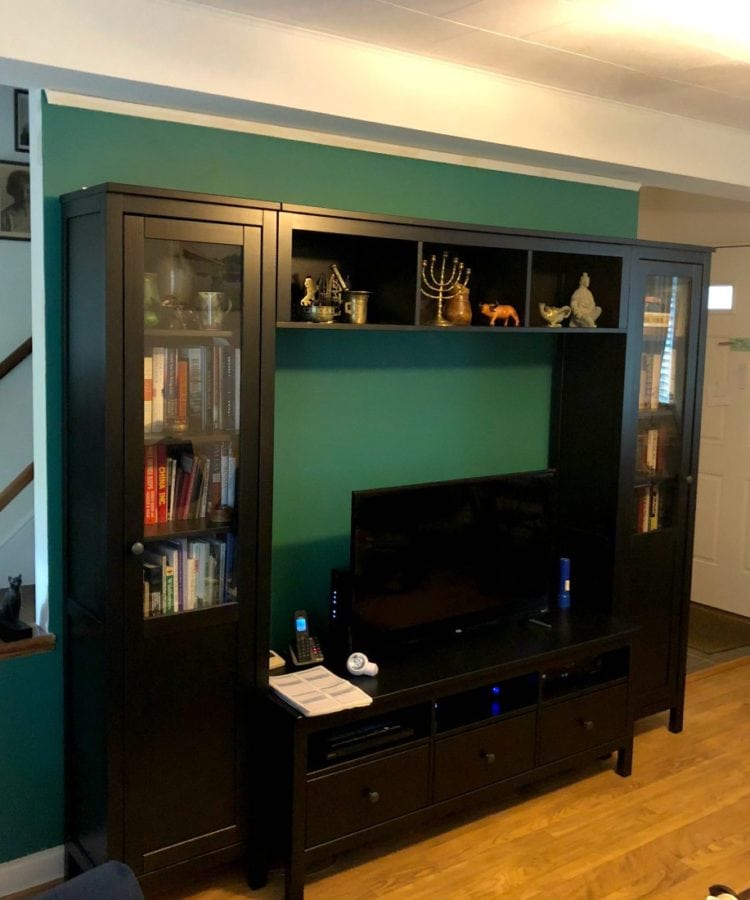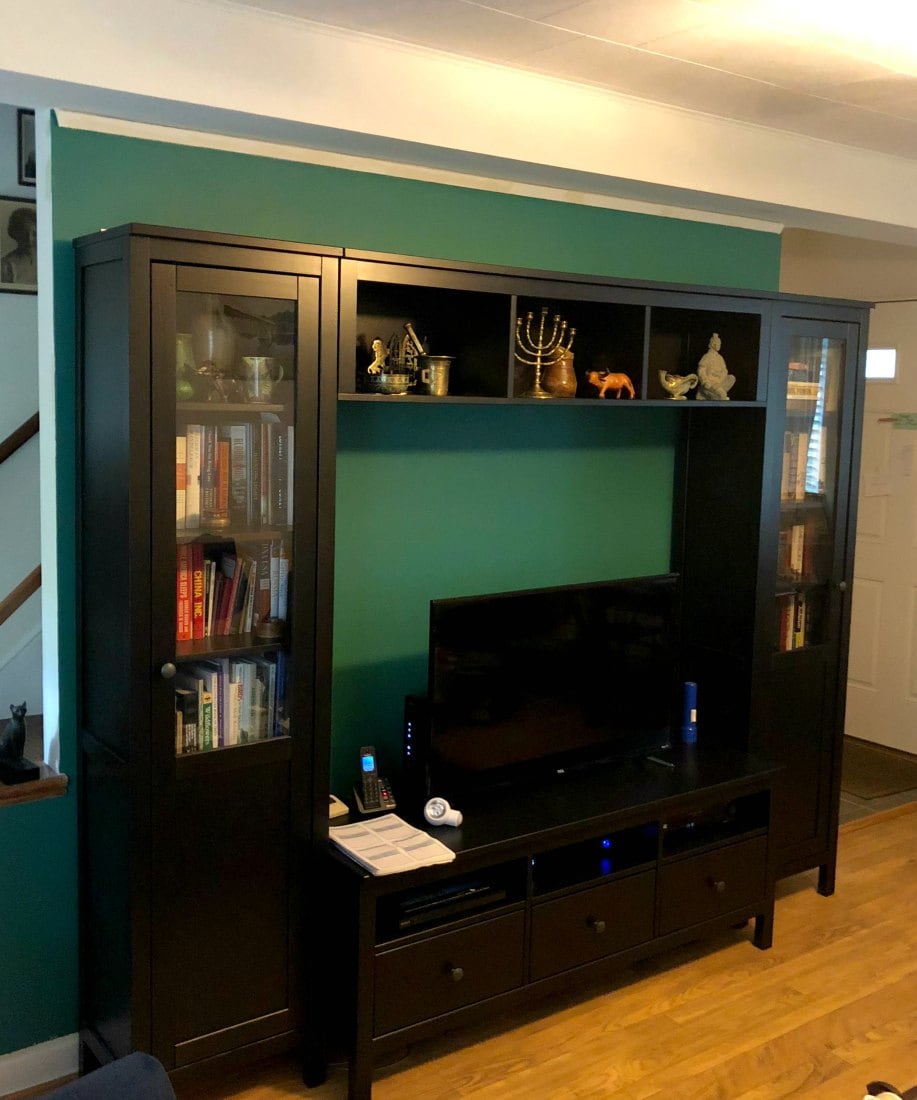 My mom, my sister, and I all had great ideas but it took meeting with a professional organizer to really flesh them out and get ideas. While Rachel was working with my mom, I was listening, and thought of a great idea for storage as well as organizing her TV and electronics. Between Rachel's visit and the second meeting with her organizers, my mom and I headed to IKEA where we found the perfect piece of furniture. We never would have considered it otherwise.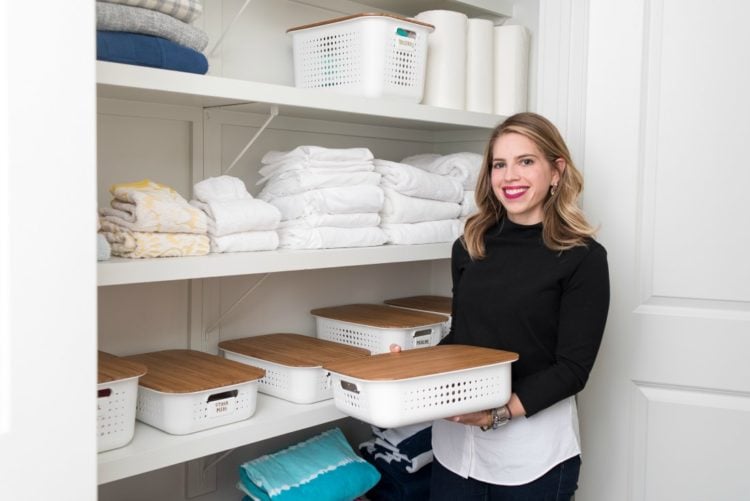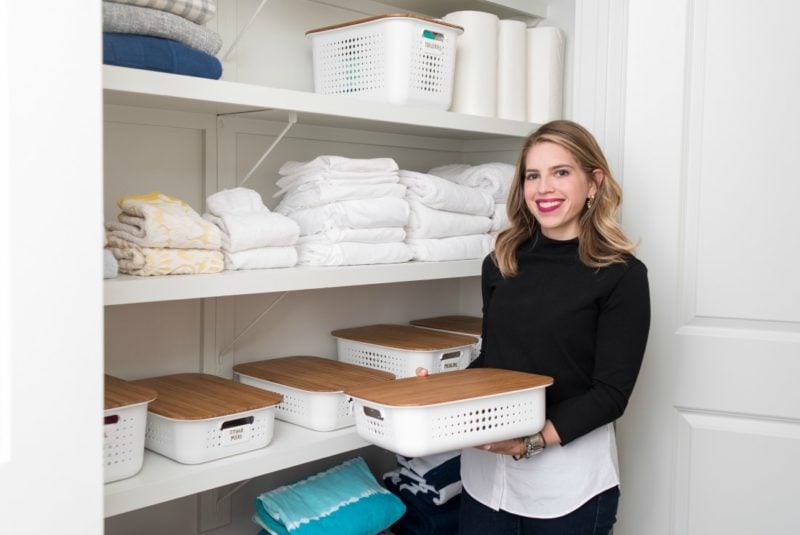 We worked with Rachel and Company several months ago but the organization she and her team implemented has continued to work and make my mom's downsizing less painful. I wasn't paid to write this post, I just am because I think a lot of people go through this. We move to a smaller home or maybe what we own just increases and we no longer know how to make it work in our space.
Just as with our wardrobe, it's often helpful to get an outside opinion. Like a personal stylist, a professional organizer can see the big picture, provide honesty with tact, but unlike a friend has the skill and training to implement the change necessary to progress. It seems like such a luxury to hire an expert, but let's break things down. How many times have you spent $50 – $100 at Target, The Container Store, or Amazon for various gadgets and storage containers to organize only to end up donating them because they weren't as useful as you imagined? How many times have you thought that you created a great system for paperwork or photos but a year later you're tearing apart your home office because you can't find what you're looking for? Tally up all those purchases and all those hours of frustration… that would have more than paid for a session with a professional organizer.
This year, my goal with Wardrobe Oxygen is to share ways to create more style with fewer clothes. But style goes beyond the closet and it often requires outside assistance. It's so easy to try to heal an aspect of your life with a trip to Target or TJ Maxx or Talbots but no purchase will change you or your life. Consider saving up your money instead for services. Instead of buying more clothes, see if a tailor can adjust what you own for a custom fit. Instead of spending $20 a month on a clothing subscription box, save it and at the end of the year hire a personal stylist to do an in-person closet audit and help you build a wardrobe perfect just for you. Instead of buying more space bags and storage bins, hire a professional to give an informed assessment of your situation and long-term solutions to simplify your life. You may find that by spending less on quick-fix purchases you'll easily have the money to spend on a service that will have longer lasting results.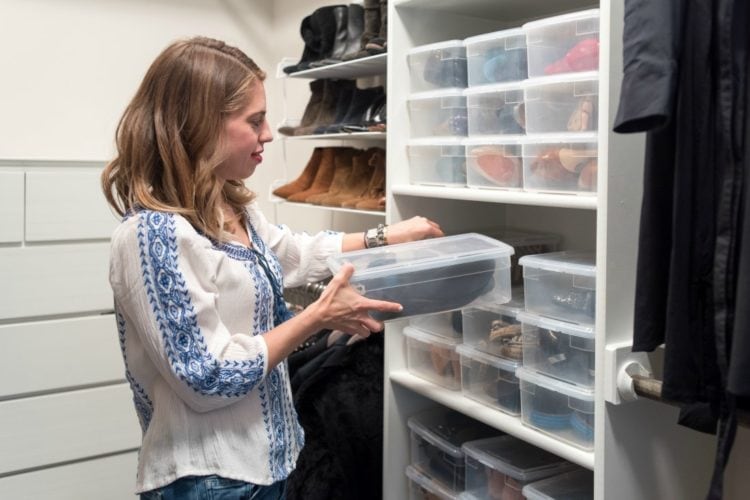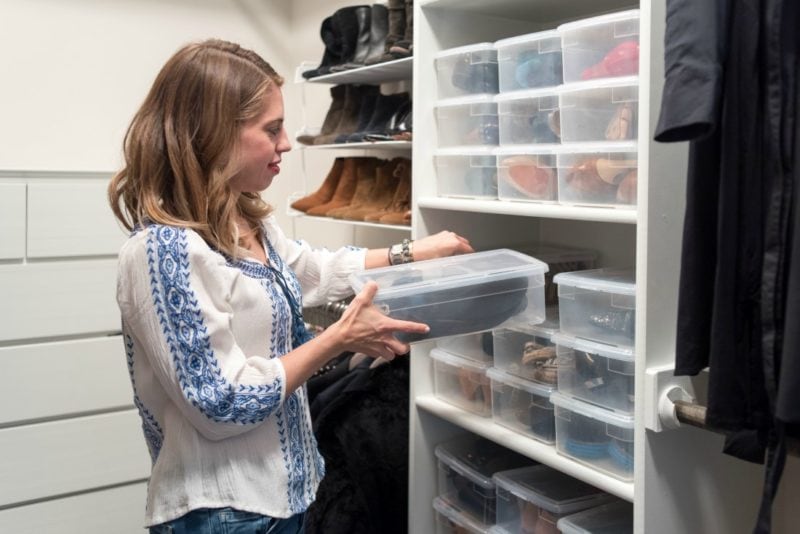 Rachel and Company offers a variety of services to organize your life. Whether it's professional organization like my mom chose, helping with a move, help with organizing your business, closet and pantry design, or even a virtual consultation, they can assist you. Think of the aspects of your home or office that frustrate you or waste your time. Closets, kitchen organization, your kids' toys, the mountain of paperwork. If you're not in the DMV (District of Columbia, Maryland, Virginia) and are looking for a professional organizer I offer the same advice I do with any professional:
Check Yelp. Know that Yelp can be full of reviews from friends and family trying to boost ratings as well as personal vendettas trying to destroy one's career. But in between, you can find some great detailed reviews to help you find the right professional for you.
Use Social Media. NextDoor and Facebook are great resources for finding a professional in your community. My community has several Facebook groups where neighbors crowdsource and receive recommendations as well as stories about their experiences with the professionals. Again, there can be some useless information in there but weed through and you can find a few names and then narrow down from there.
Ask a Related Business. Rachel and Company works often with stores like West Elm and The Container Store; successful professional organizers will have relationships with local furniture or organization companies. Personal stylists usually have close relationships with boutique owners and personal shoppers at department stores. Bridal salons partner with tailors and seamstresses. Hair stylists often work with makeup artists. Personal trainers usually know nutritionists and dietitians. If you have a relationship with one, consider asking them for their recommendations. They won't want to steer you wrong because it could affect their business and reputation.
Ask Local Influencers. This may seem weird but hear me out. The longer influencers are around, the more likely companies are to reach out and ask to partner with them. Unless the influencer has a contract with a professional, they are likely to only recommend someone they have gotten to know well or have used and had a good experience. When looking for professional organizers, Rachel Rosenthal came up often in searches. However, I decided she was a good choice for my mom after speaking to other influencers who had used her as well as meeting her at an event and clicking with her. No influencer will recommend someone who sucks because like a local business, a bad recommendation can affect their reputation and their legitimacy as an influencer.
Have you ever used a professional organizer? Seen a need for one in your life? Do share in the comments!