This article may contain affiliate links; if you click on a shopping link and make a purchase I may receive a commission. As an Amazon Associate, I earn from qualifying purchases.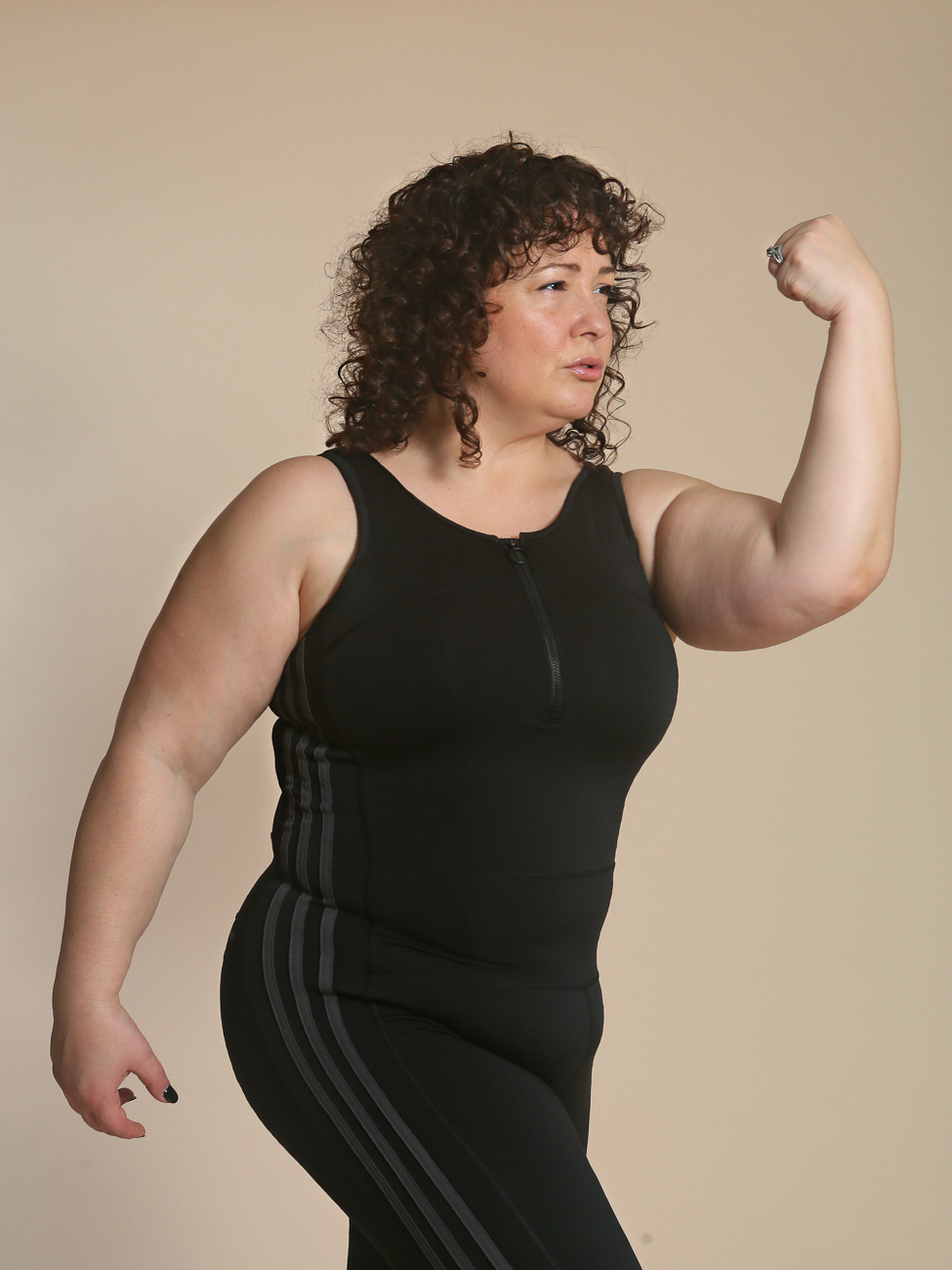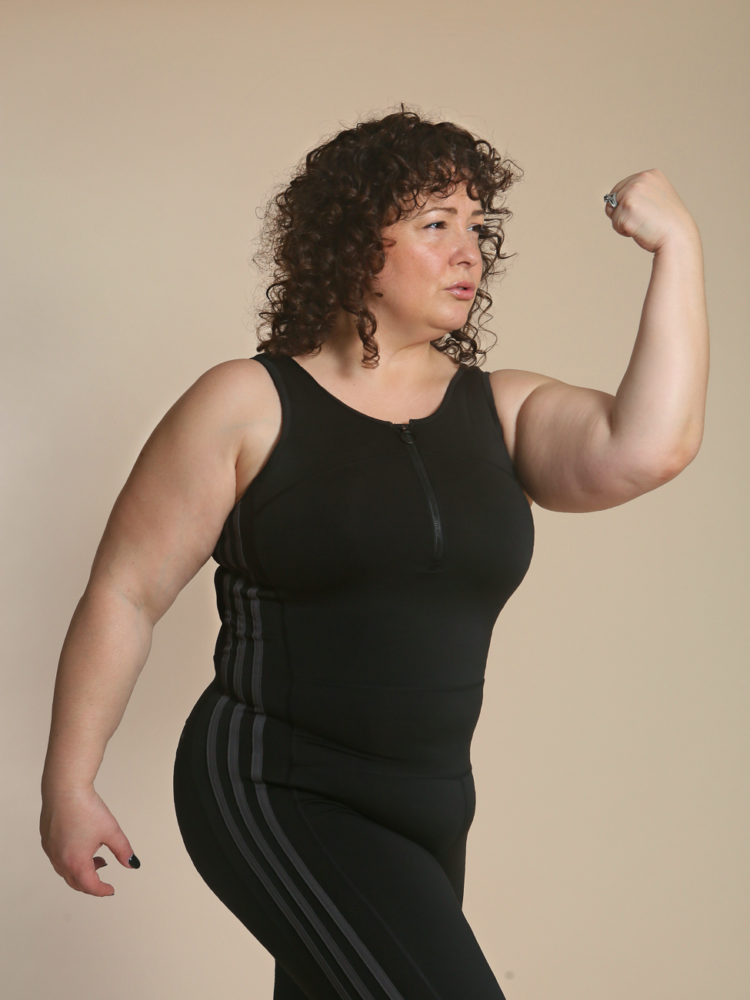 We all know I am a fan of Universal Standard, a brand that has democratized fashion by offering cool style from quality materials in sizes 00-40. Universal Standard has partnered with brands such as J. Crew and Rodarte to push them to extend their size range but now they've partnered with a brand that makes me even more excited. In October 2019, Universal Standard and adidas joined forces to create an inclusive activewear collection available at adidas online. This collection available in sizes XXS through 4X goes beyond just the usual sizes of small, medium, and large, to create pieces that feel like a second skin, that move with our bodies, and give us the freedom to do any sort of activity or movement we desire on our terms.
This post is sponsored by adidas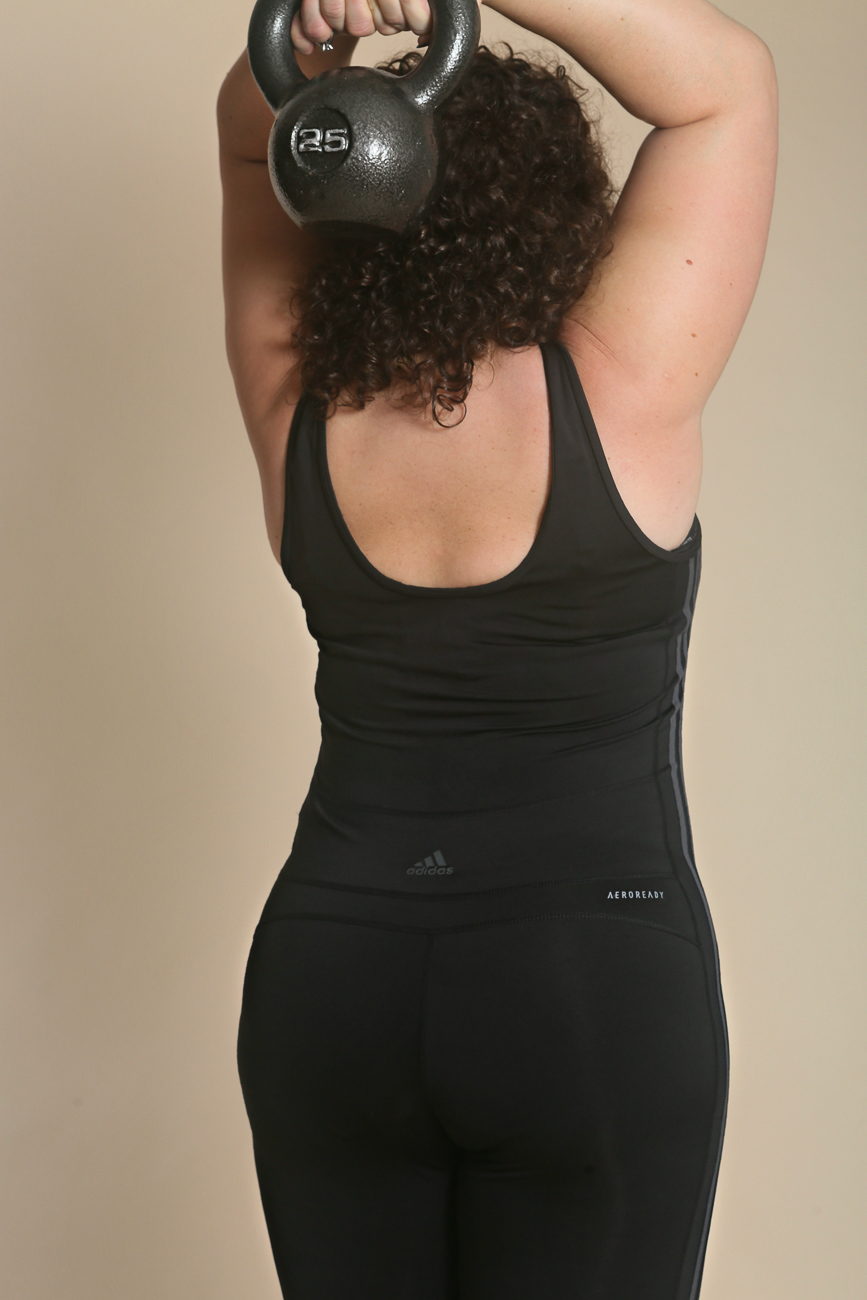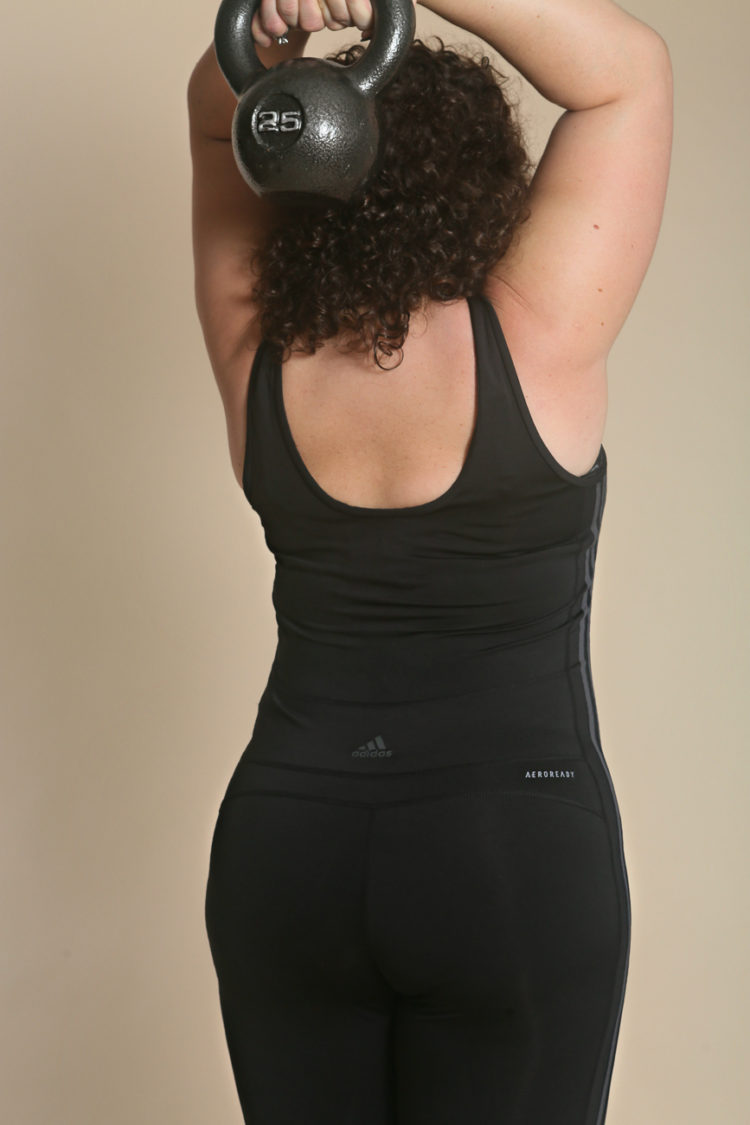 The initial adidas x Universal Standard collection dropped at the end of 2019 but today is the launch of the newest collection. I had the pleasure to try a few of the pieces prior to the launch. For reference, I am 5'3″ and 195 pounds. I lift weights a few mornings each week and usually fit in a walk or bike ride (or both!) on the weekend. In Universal Standard I wear an XS (which is a 10/12); in activewear, I choose a size Large, and in most mall brands I am a 14 or 14 petite. Offering this data to adidas they provided these pieces in a size Large, which on the adidas size chart is a 12/14.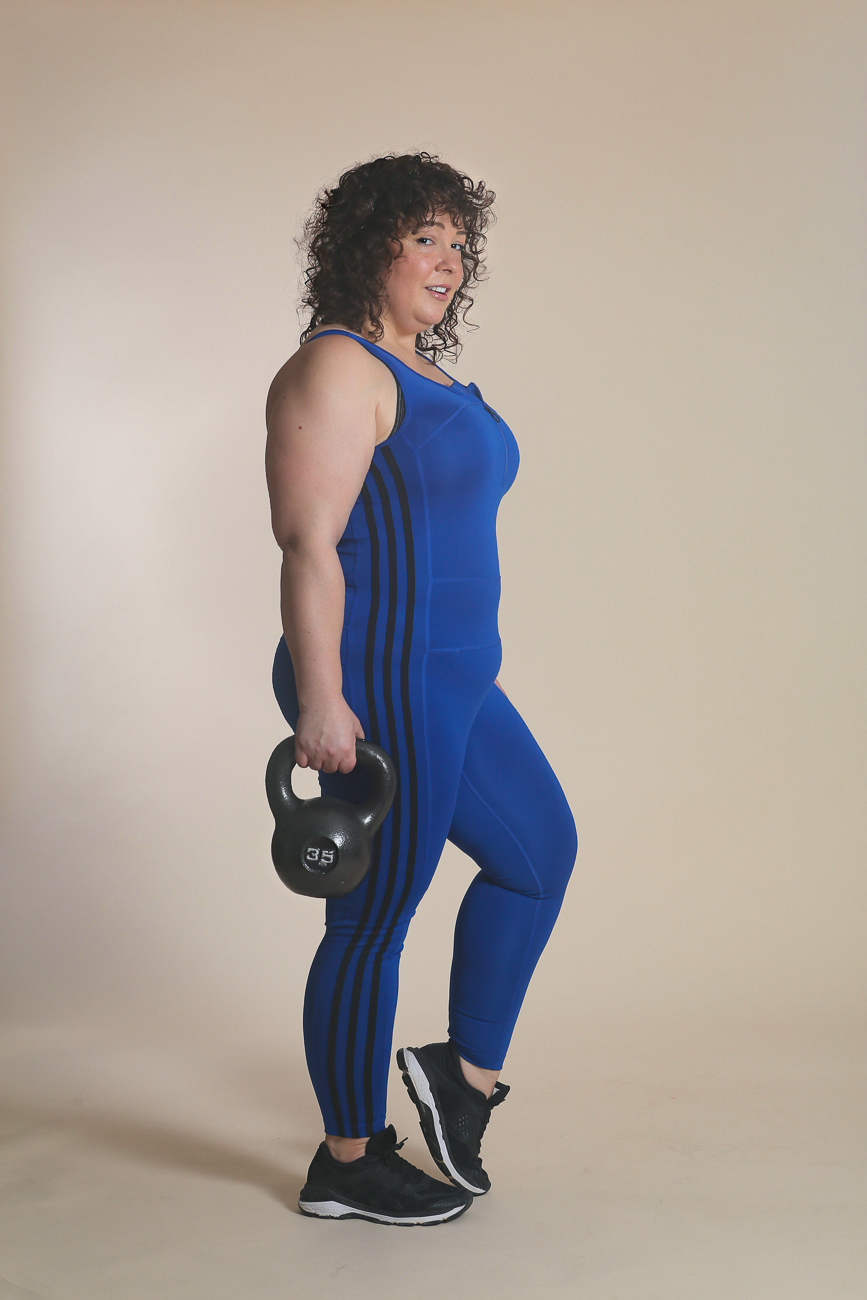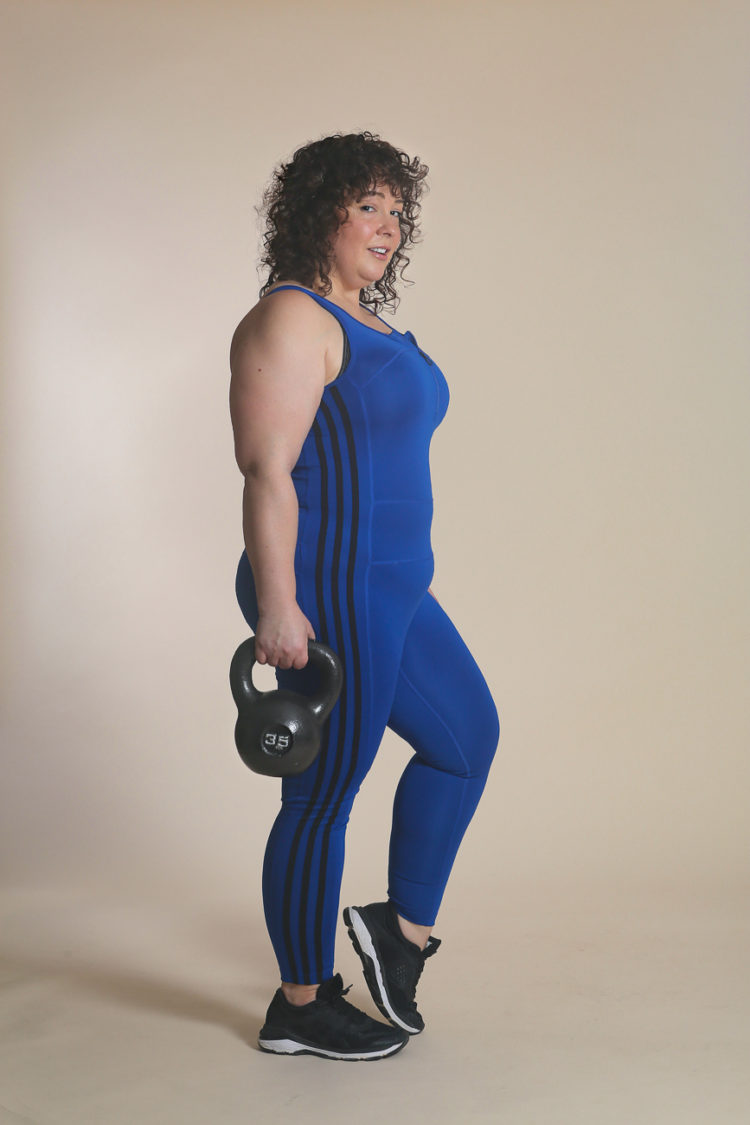 My adidas x Universal Standard Activewear Review
I was not able to pick my pieces, and I must say when I opened the box and found two unitards I was terrified. I am 45, I have soft curves, I didn't love the idea of wearing a second skin without hems and layers to camouflage. I also wondered how comfortable it would be and how difficult it would be to take it on and off. They are the 3-Stripes Bodysuit; they have a half-zipper with circle pull and adidas' iconic three stripes down the side from armhole to ankle. The fabric is stretchy and soft, but completely opaque. The 3-Stripes Bodysuit was easy to pull on, the tightest part for me was on my calves, which keeps it from sliding down. The chest zipper helps with getting on and off but also is a cool style detail. The adidas 3-Stripes Bodysuit has two seams at the midsection which flatter curves but also provide shape so you can move and stretch in any direction without your clothing shifting or sliding out of place.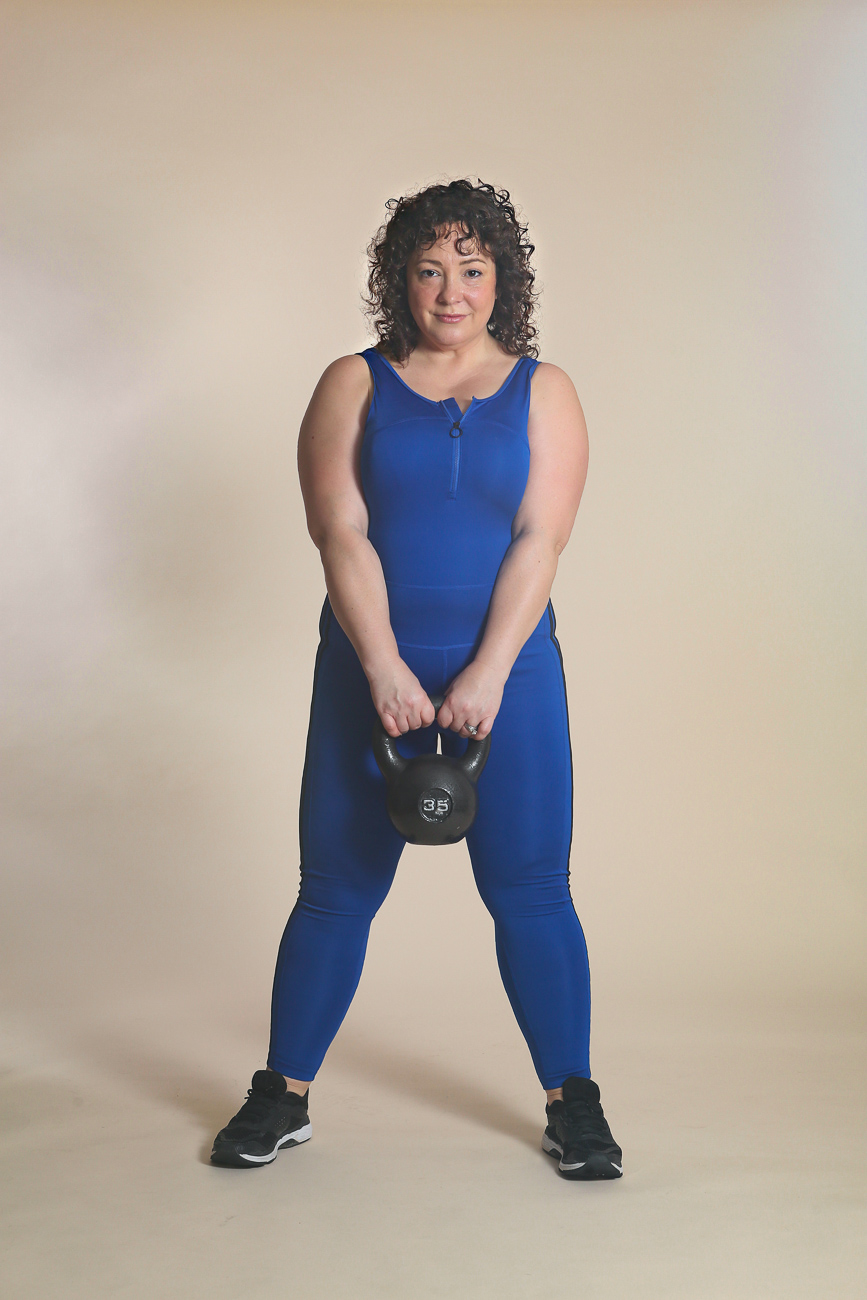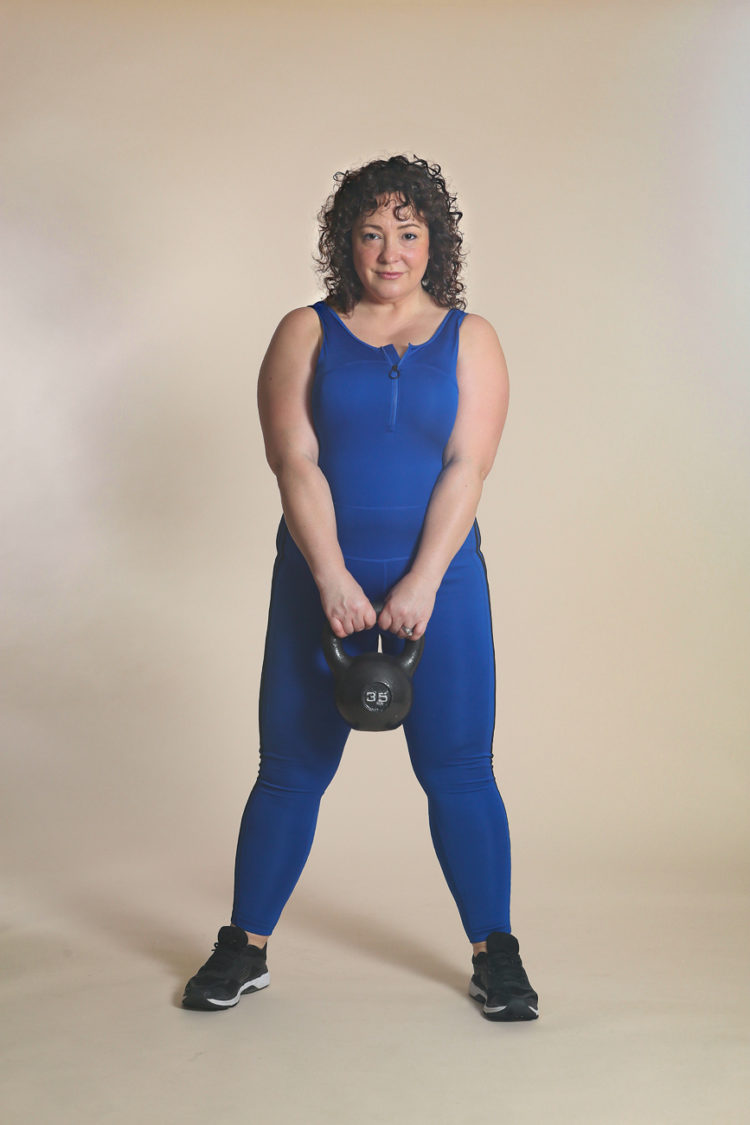 The fabric of the bodysuits is more buttery than traditional activewear, but keeps its shape and fit through workouts. If I look sweaty in these photos it's because I truly did a workout while wearing these pieces so I could really asses the fit and quality. I was happy to find both colors stayed opaque even with sweating and stretching. This bodysuit is supposed to be a 7/8 length leg; as with other activewear brands I find this length is full-length on my 5'3″ self. It says it offers compression; I found the fabric too lightweight and the fit too easy for that but that doesn't mean I didn't like this. What I loved about a one-piece like the 3-Stripes Bodysuit is there is none of that awkward hiking up of my leggings after performing squats or lunges. When I bent over I didn't have to worry about flashing my lower back or the top of my underwear to the whole gym. And since it is so sleek, it looks great on its own or worn under a tank, tee, or sweatshirt and prevents the segmentation that can happen with the waistband of some activewear.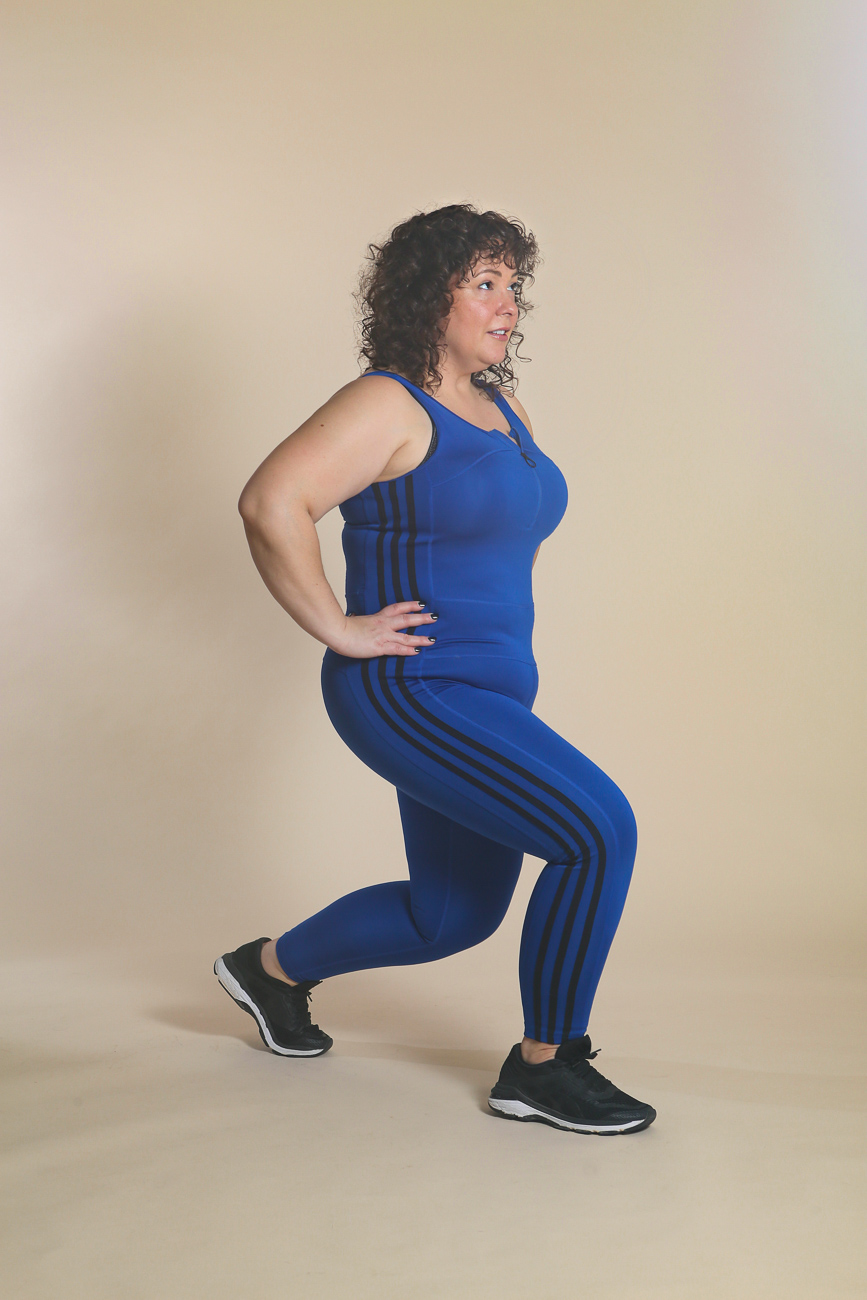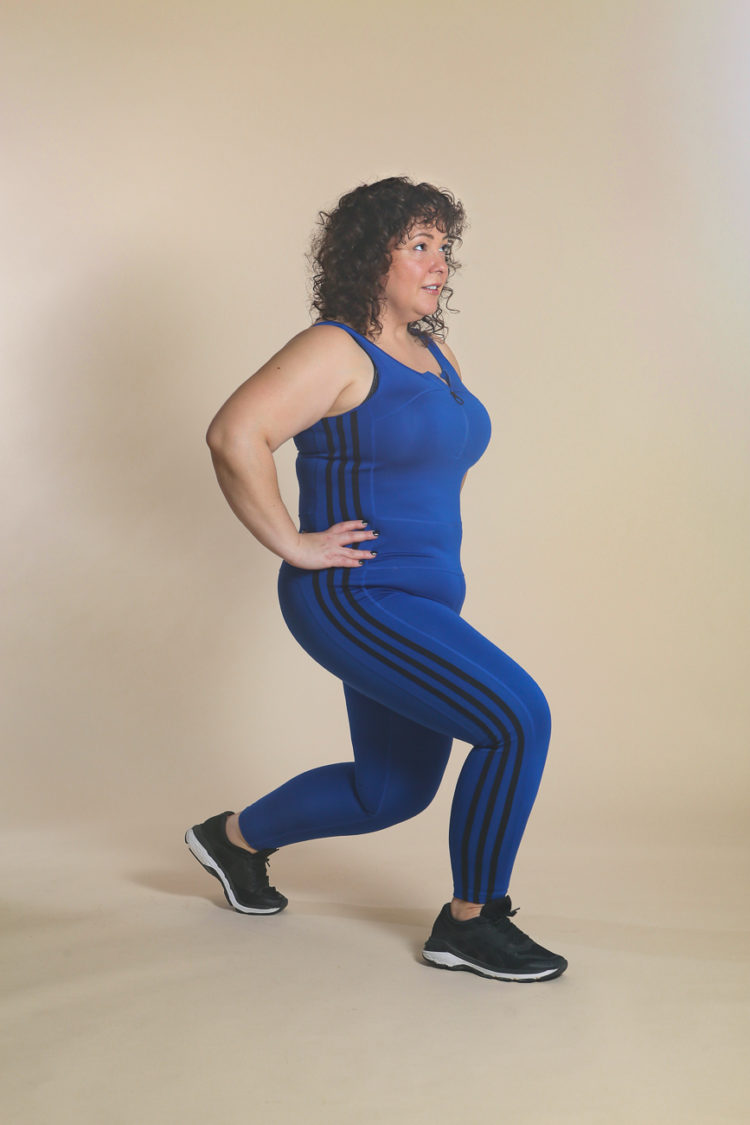 The adidas x Universal Standard unitards are made with Polygiene Odor Control Technology, which keeps clothes fresh longer and also extends the life of the fabric. The active ingredient is a biocide based on silver salt made from recycled silver. It is recommended to NOT wash clothing from this fabric after each wear, saving time but also saving water and the environment.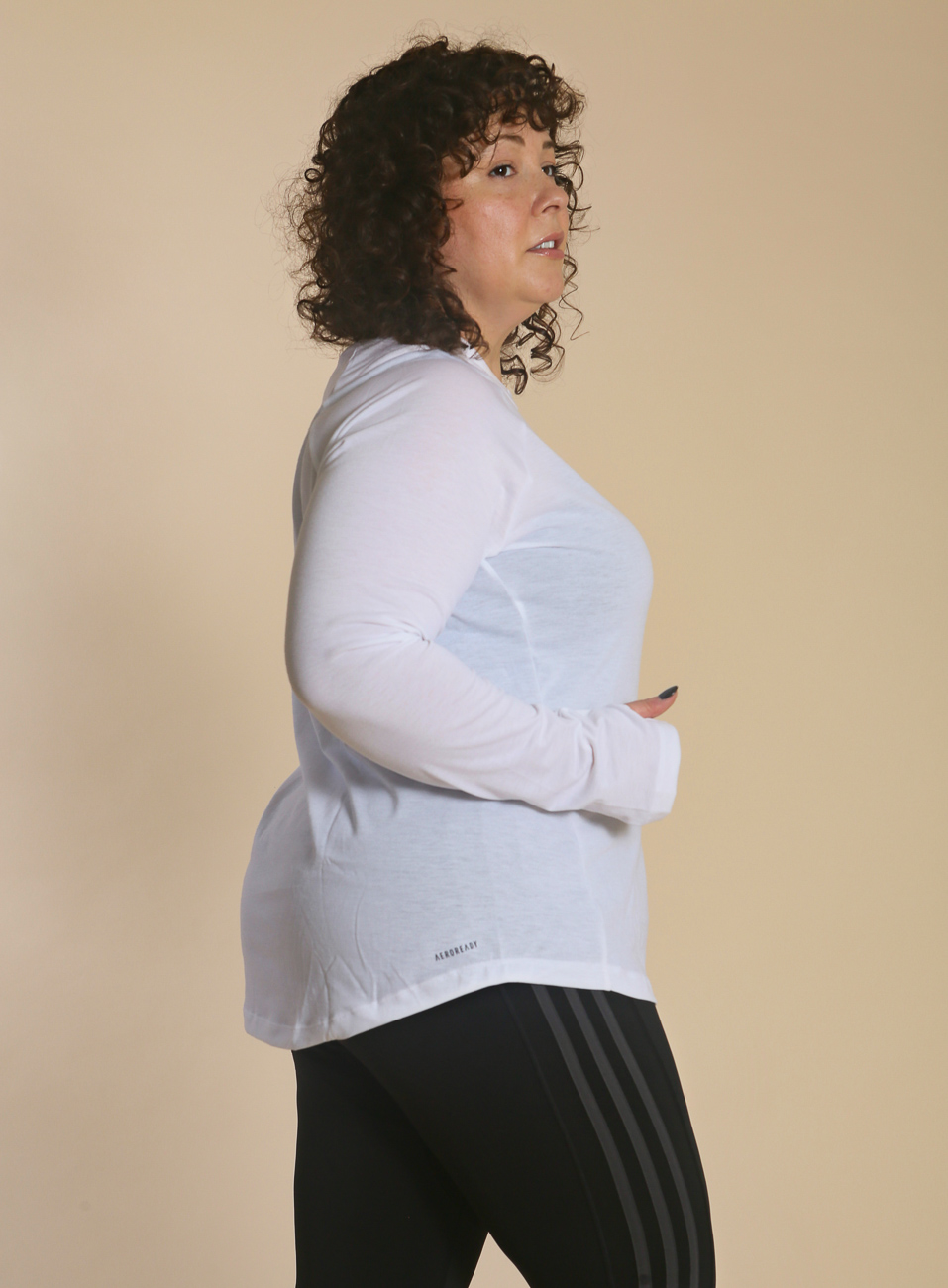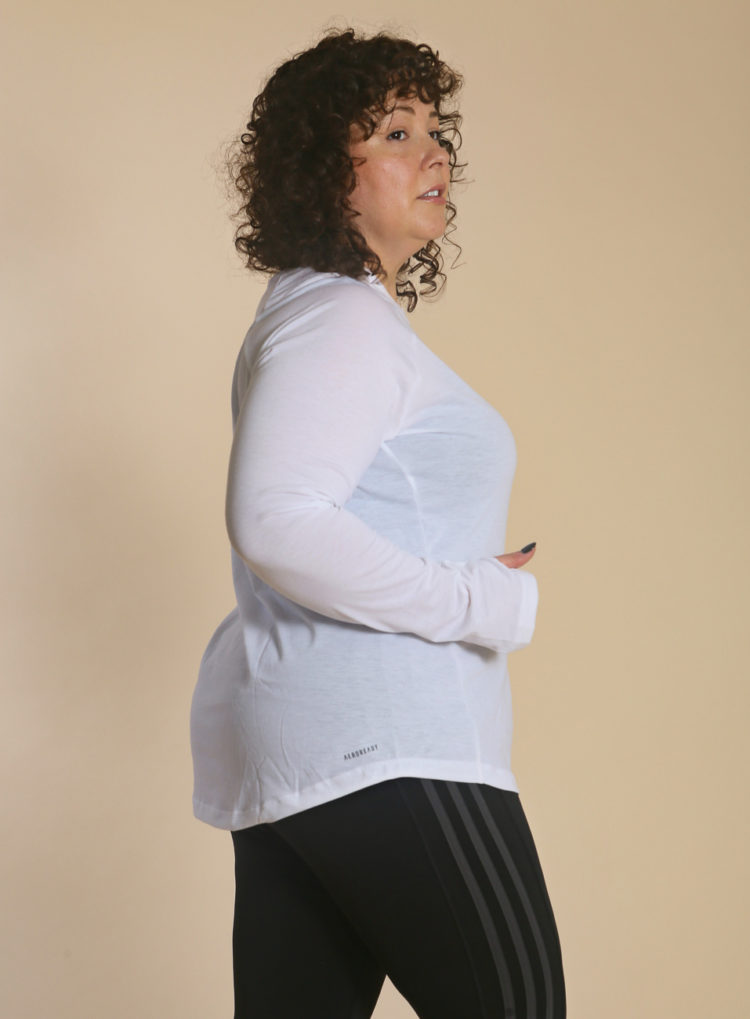 The shirt is the long-sleeved Performance Tee; a cool-weather version of the Performance Tee that was part of the original adidas x Universal Standard collection and a best seller. I love the thumbholes and that the shirt is so lightweight and breathable while stretchy so it can move with you. I got this shirt in white yet it is also available in three other fabulous colors.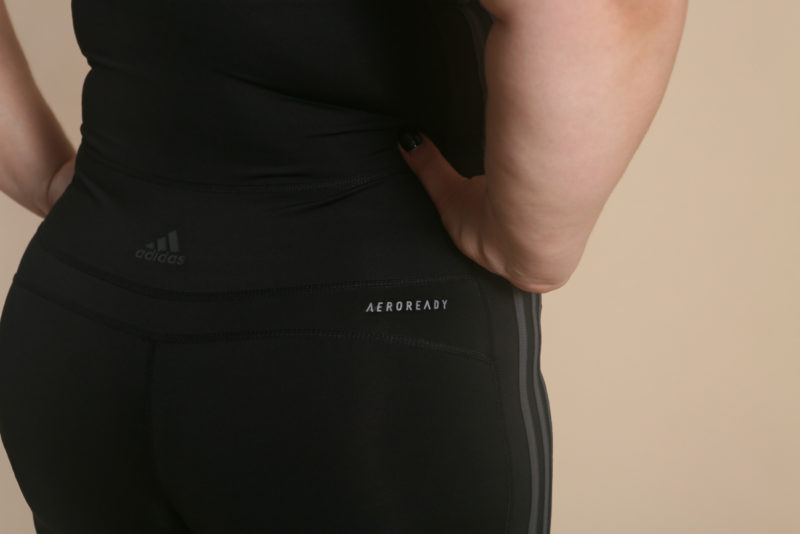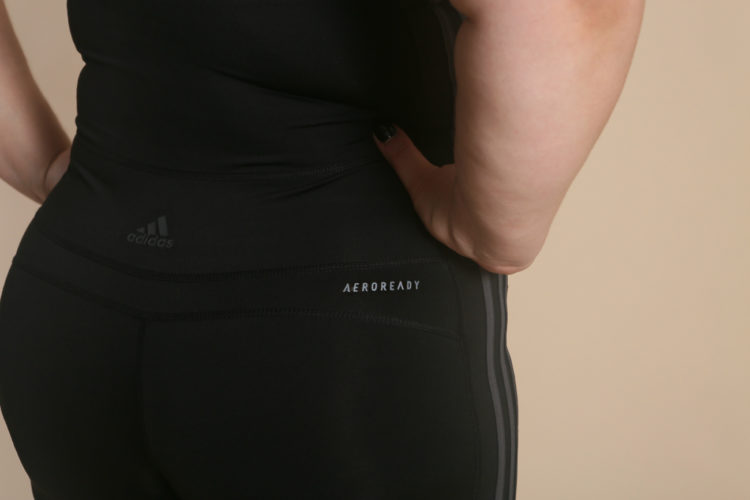 I am so glad adidas partnered with Universal Standard for this collaboration. It is so hard to find activewear in plus sizes, especially pieces that are as functional, technical, and quality as the Misses-sized offerings. I hope this collaboration does well and motivates other brands to follow suit. Women of all sizes love to be active, participate in sports, dance, move, and have fun outdoors and deserve to have the gear and activewear to do so.
To view the entire adidas x Universal Standard collection, visit this link to the adidas website. I'd love to hear if you tried this collection yet and what you think of it!
Shop the adidas x Universal Standard collection: