This article may contain affiliate links; if you click on a shopping link and make a purchase I may receive a commission. As an Amazon Associate, I earn from qualifying purchases.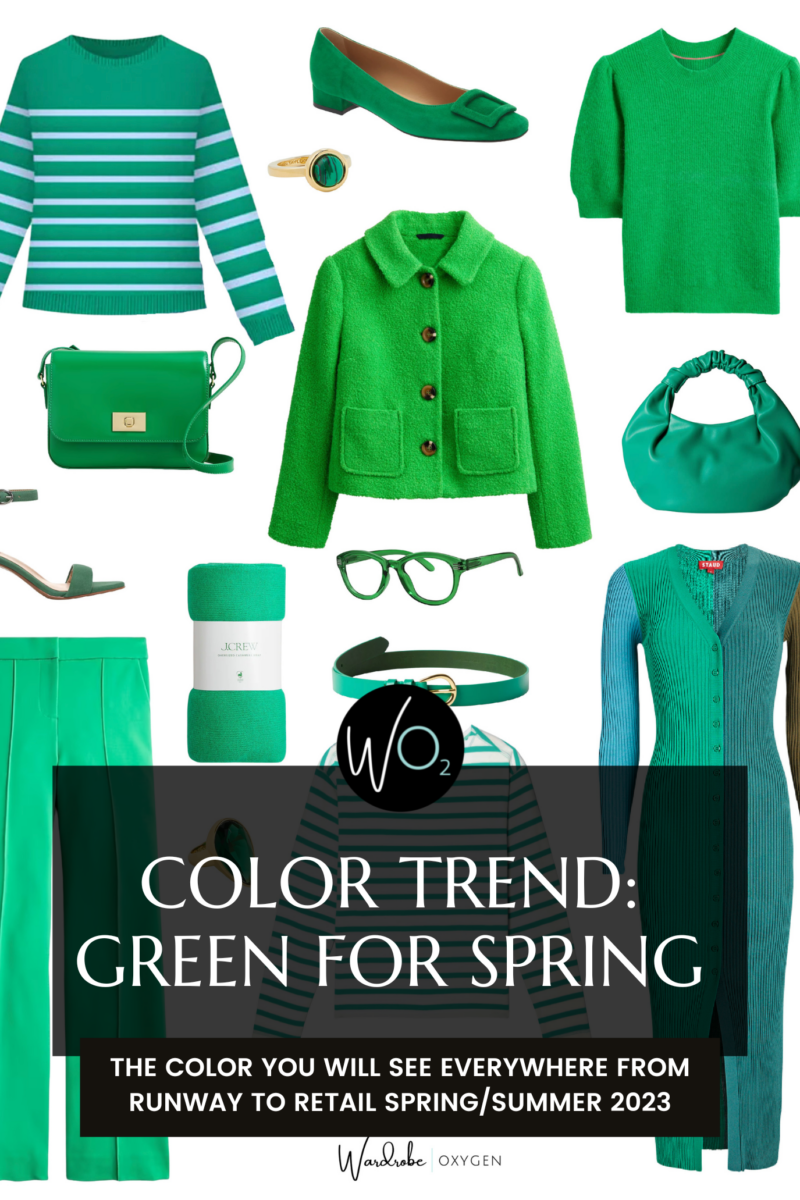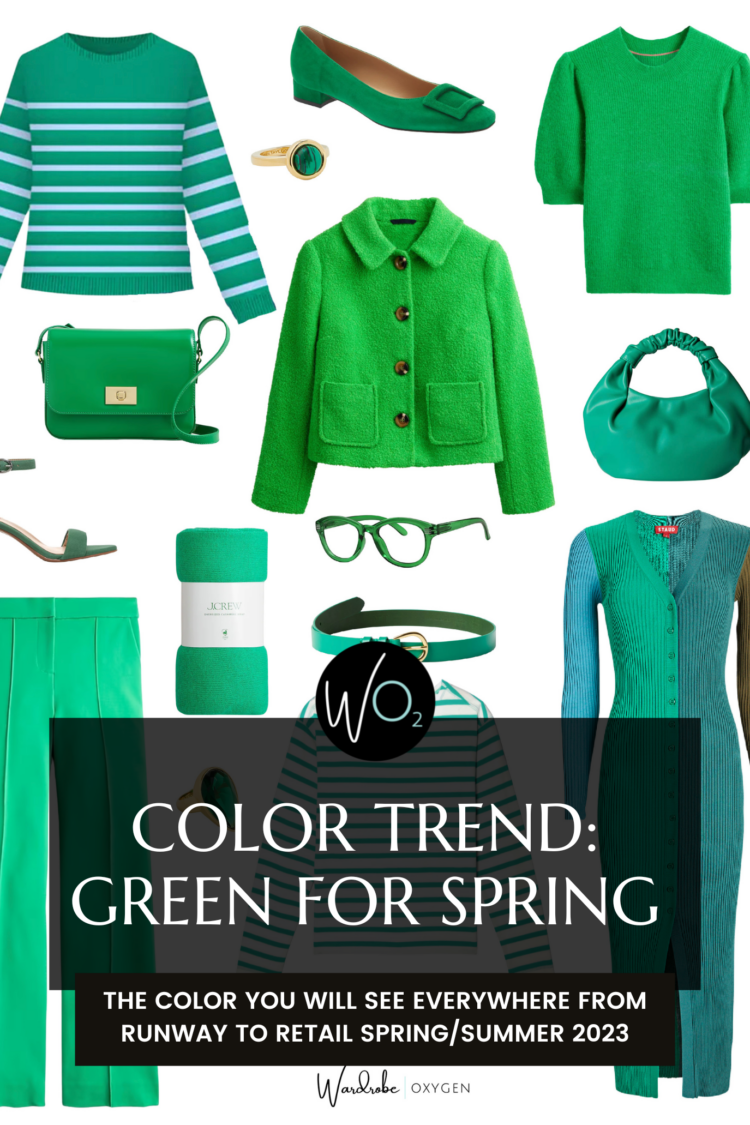 This weekend I went to the mall and saw a major color trend taking place across multiple retailers: green for spring. I also see plenty of green at online retailers and on the runways. After so many seasons of neutrals, it's thrilling to see bright colors like this springy green showing up at retailers. While Kelly green was most popular, I also saw emerald, apple, leaf, and spring shades of green.
Expect plenty of green for spring (and beyond). In 2022, many designer collections incorporated Kelly green and neon green. From Christian Siriano to Versace, Tanya Taylor to Botega Veneta (which IMO really made green the color right now). Everyone who has seen The Devil Wears Prada (or at least this clip) knows what is on the runways trickles down to retail. Retailers have had time to respond to the runways and this spring and summer you'll see their translation of high-end looks.
Green for Spring: From Runway to Retail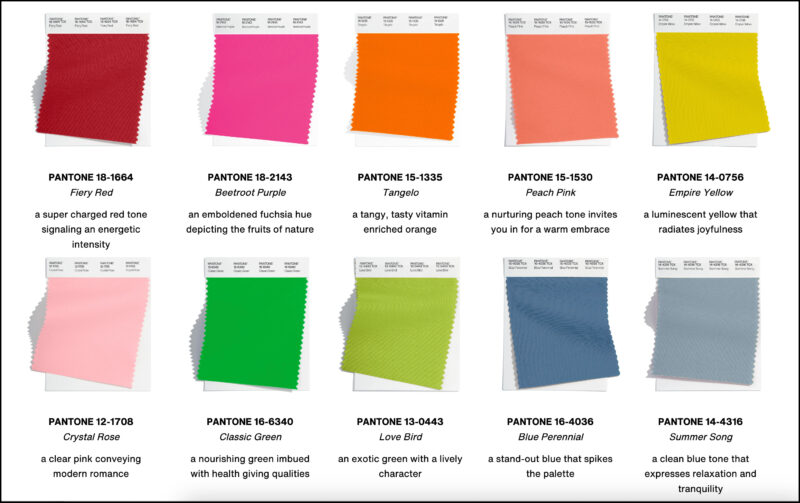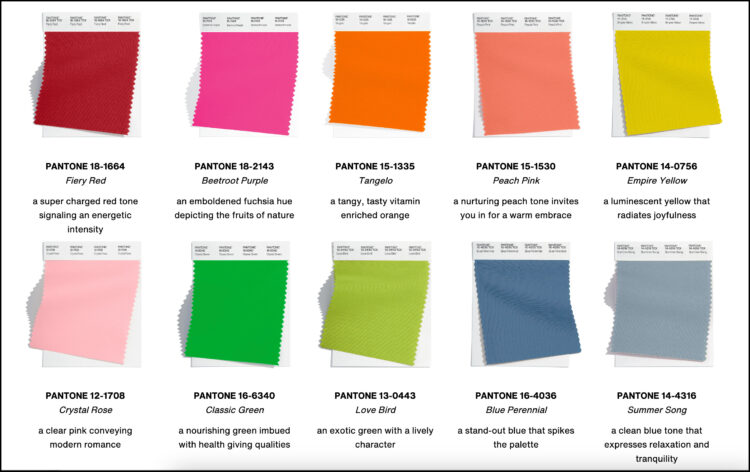 Pantone has a Spring/Summer New York Fashion Week palette for Spring 2023 and Classic Green is in it, along with Lovebird which is a bright yellow-green, almost fluorescent, which you will also see plenty of this year, but for most will be better as an accent color. But Classic Green, Kelly Green, and bright clear shades of green are wearable for work, weekend, special occasions, and accent pieces to update your existing closet. If this feels familiar; green was also a big color in 2013.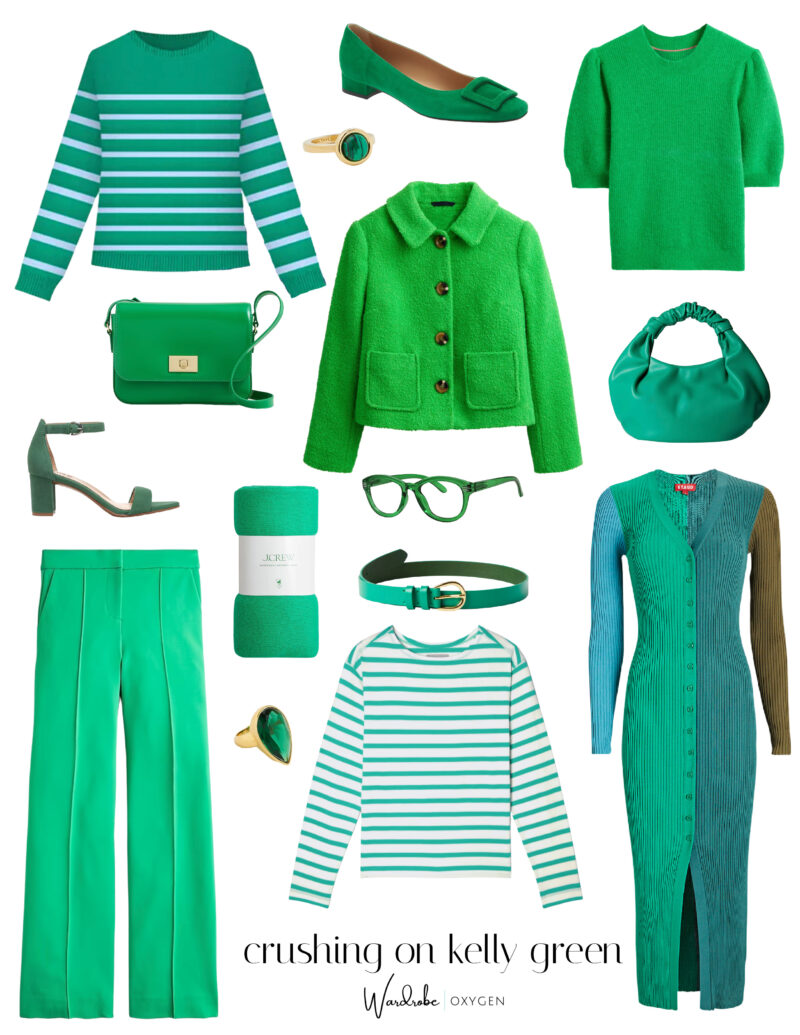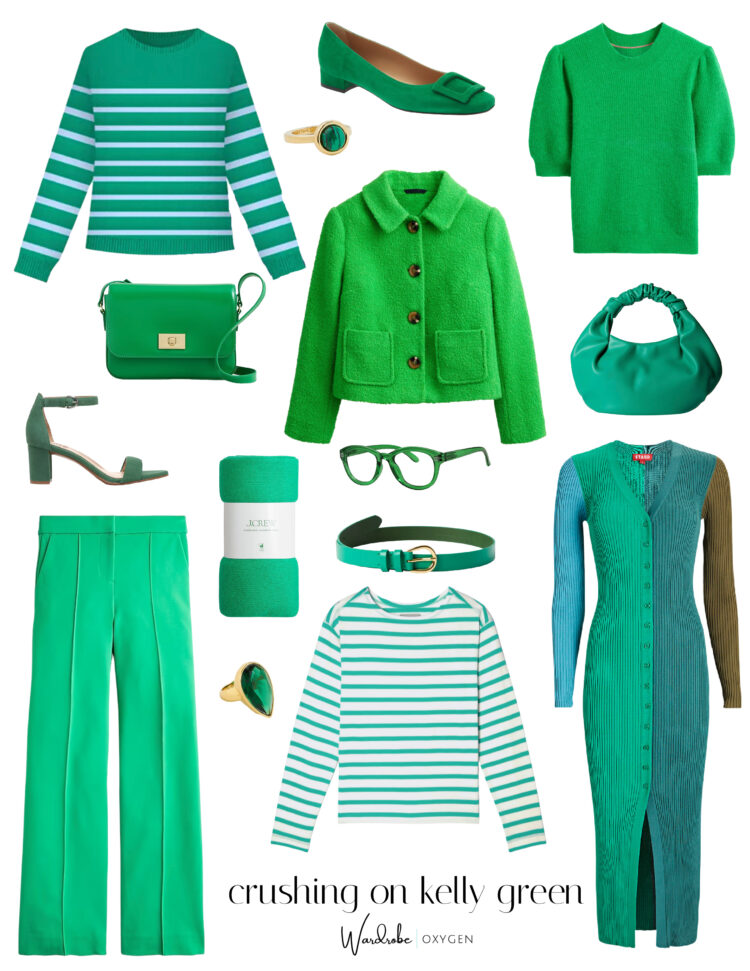 striped sweater (XXS-XL) | malachite ring | suede low pumps/flats | short-sleeved sweater (XS-XL) | structured handbag | cropped jacket (2-20/22) | hobo-style bag | heeled sandals (wide widths available) | oversized cashmere wrap | reading glasses | belt (XXS-XXL) | sweater dress (XS-XL) | ponte pants (00-24 + petite & tall) | cocktail ring | striped top (XXS-XL)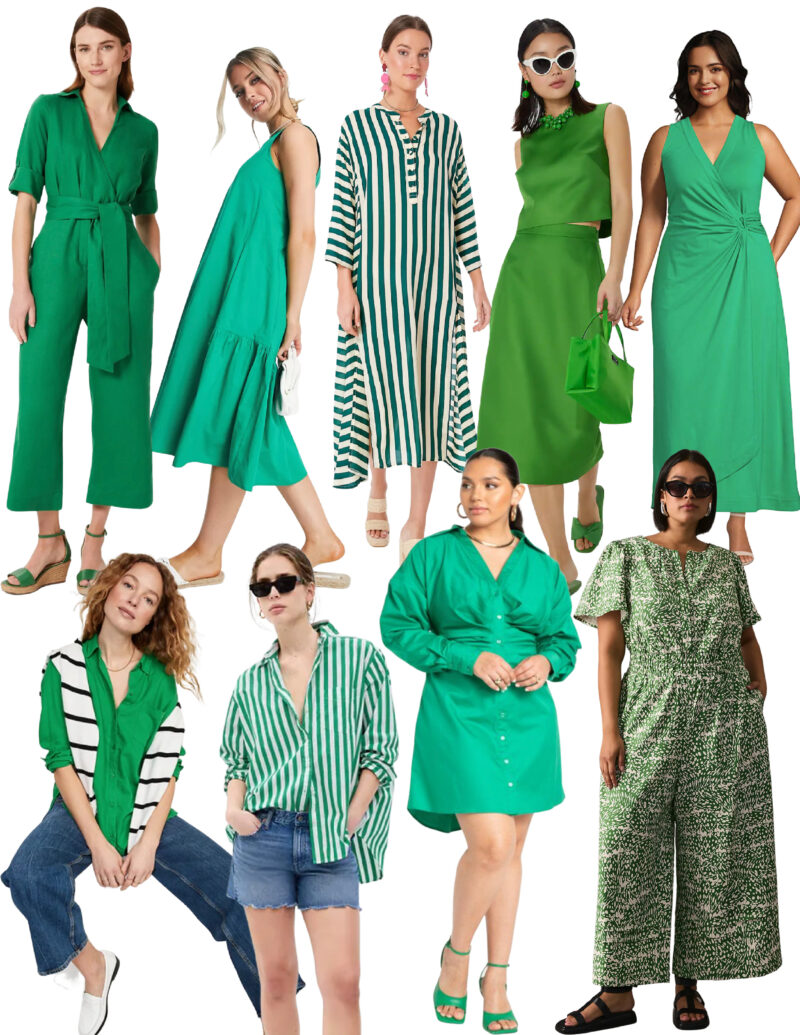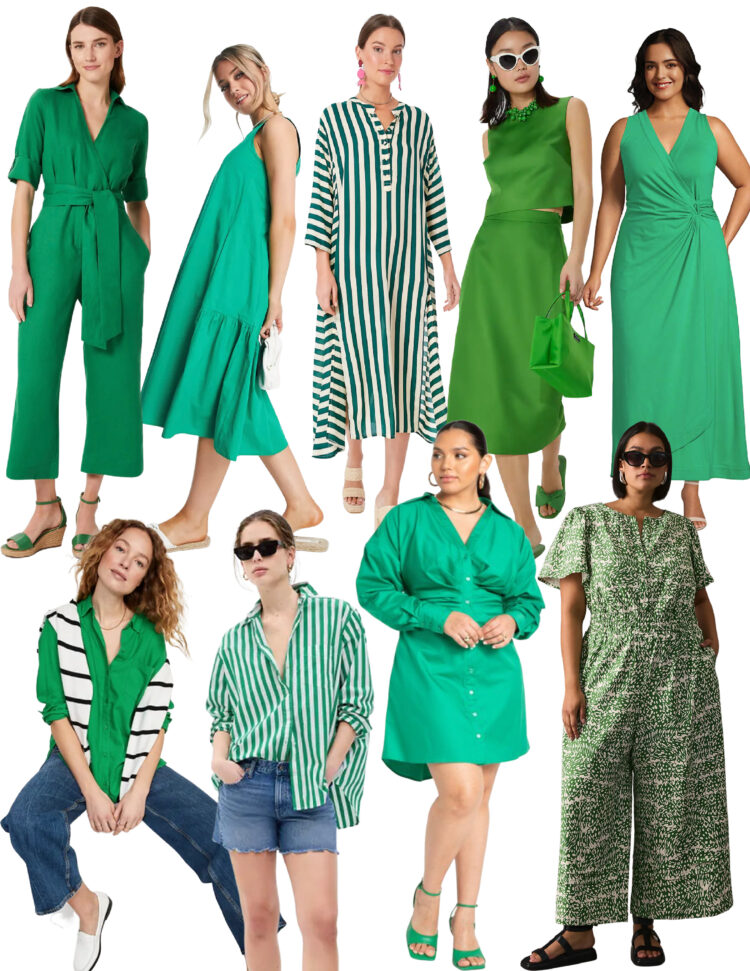 Top Row: linen jumpsuit (2-14) | sleeveless a-line midi dress (2-12) | striped caftan (XS-XL) | sleeveless shell (XXS-XXL) and matching skirt (00-16) | sleeveless wrap dress (1X-3X; link to XS-XL + petite & tall)
Bottom Row: linen blend shirt (XS-4X + petite & tall) | striped big shirt (XXS-XXL + petite & tall) | button-front shirtdress (12-28) | printed jumpsuit (XXS-3X + petite & tall)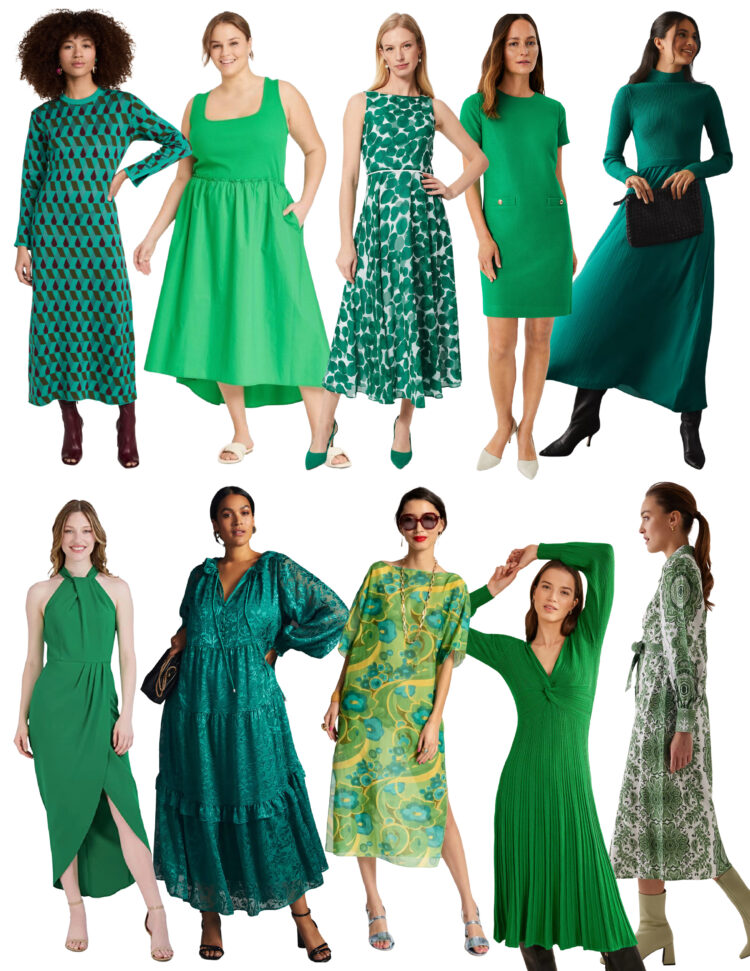 Top Row: printed sweater dress (XXS-XL) | sleeveless ballet dress (XS-4X) | spotted sleeveless midi dress (2-22) | tweed shift dress (00-18 & petite) | mock-neck sweater dress (XXS-XL)
Bottom Row: halter neck dress (2-16) | jacquard maxi dress (XXS-3X & petite) | floral caftan (XS-3X) | v-neck sweater dress (2-20/22 & petite) | printed shirtdress (XXS-XXL & petite)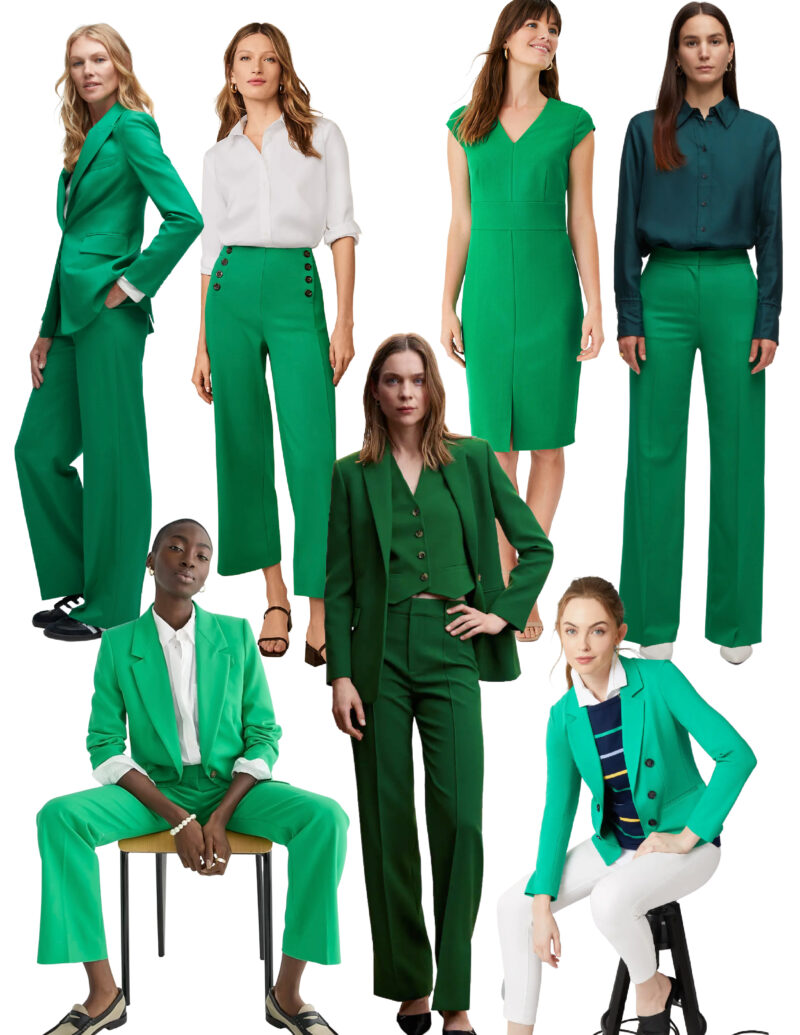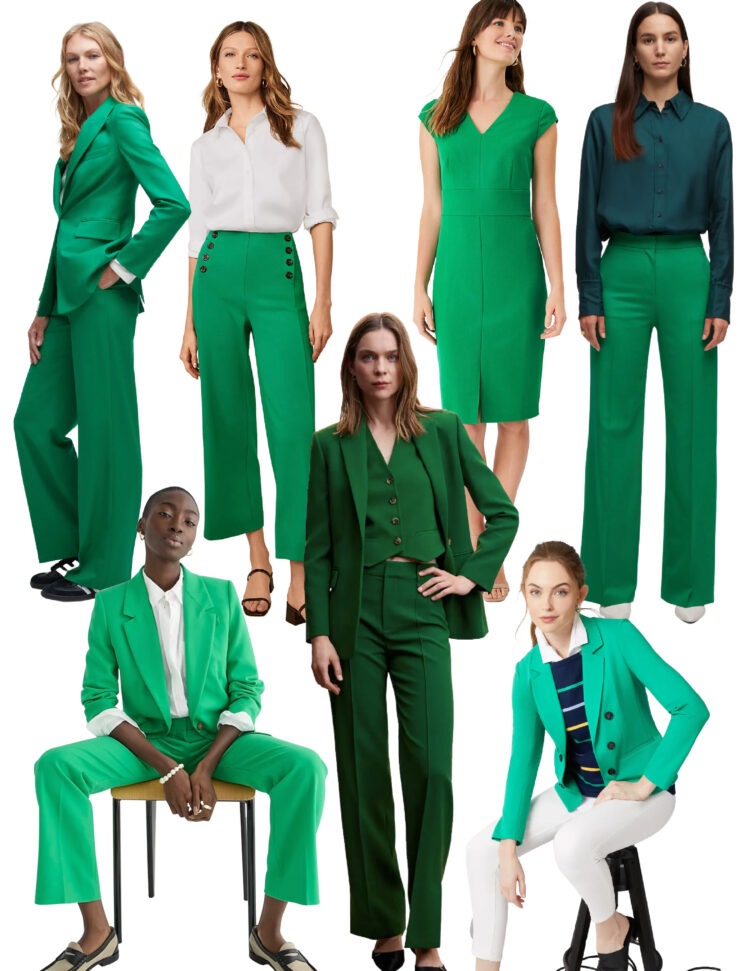 Top Row: green blazer (0-20) and pants (0-20) | green cropped pants (00-14 & petite) | green dress (00-18 & petite) | green pants (0-20) with forest silk twill blouse (XS-XL)
Bottom Row: green blazer (000-24 + petite & tall) and pants (00-16) | darker green blazer (XXS-XXL) and pants (1-14) and vest (XXS-XXL) | green cropped blazer (S-XL)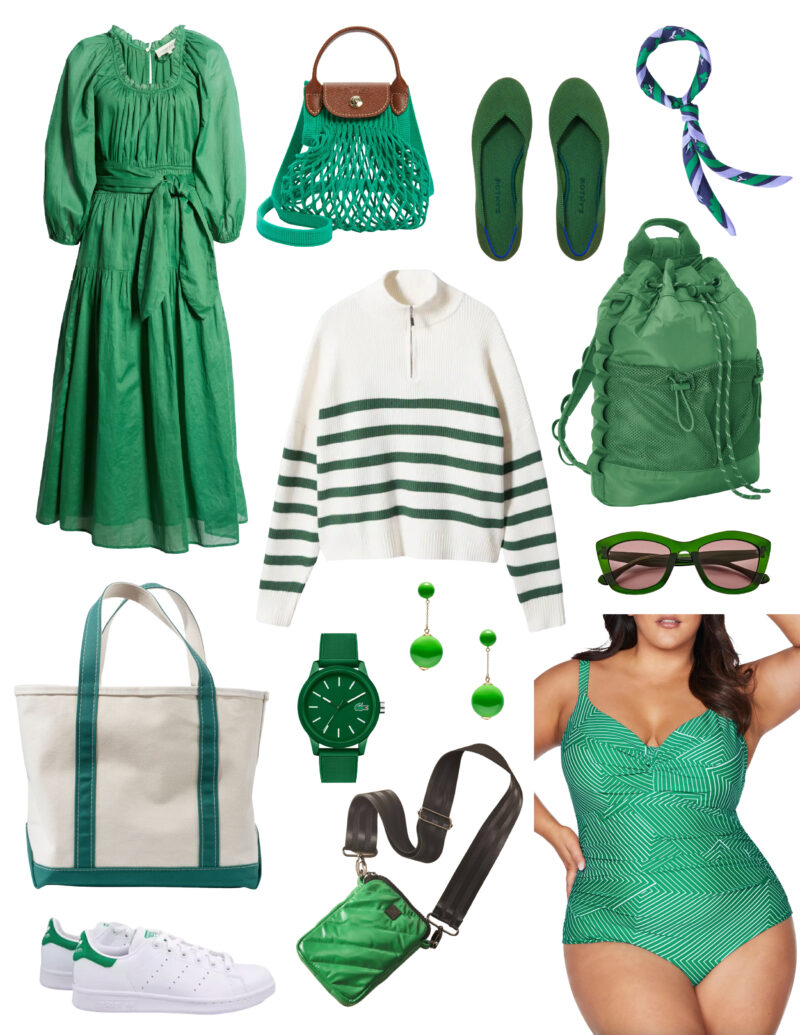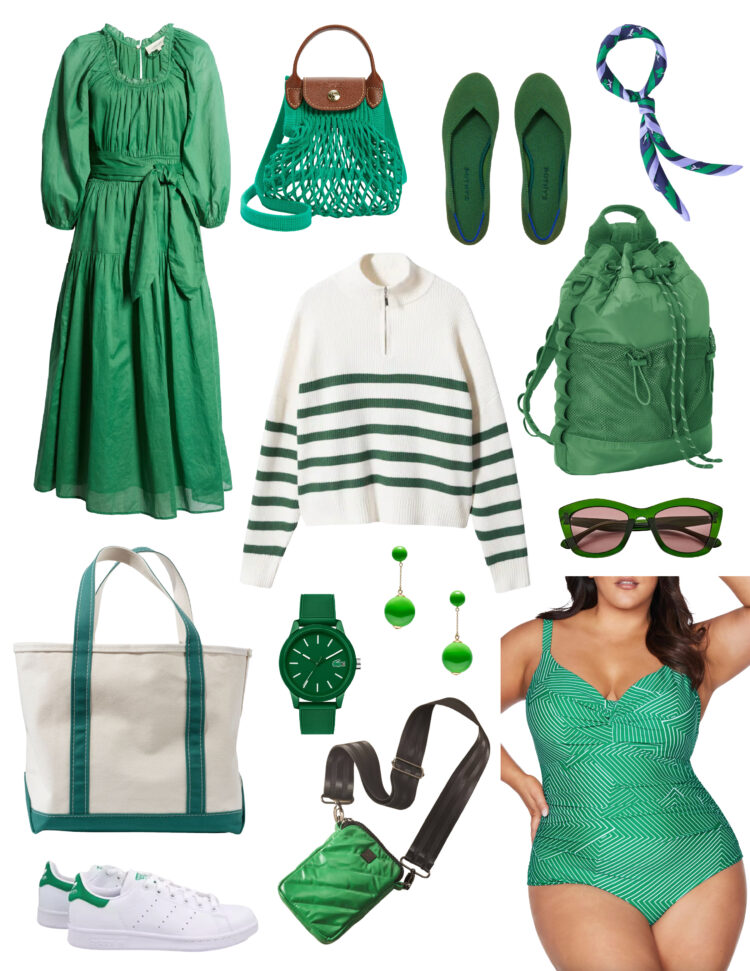 dress (1-3) | mesh bag | flats | silk scarf | stripe sweater (XXS-XXL) | sling bag | canvas tote | watch | earrings | sunglasses | sneakers | crossbody bag | bathing suit (10-20)

Green for spring doesn't have to be the focal point of your ensemble. Green can be an accent, and makes for a perfect "pop of color." As you may use red, consider trying green. This season, you will see greens mixed together (forest with emerald, kelly with celadon, etc.), but green will also be with shades of blue (especially periwinkle and navy) and other brights (highlighter yellow, hot pink, and cerulean for example).
While Viva Magenta is Pantone's Color of the Year for 2023, don't be surprised to see far more of the NYFW colors above at stores, on runways, and on style setters. And as always, you don't need to incorporate a single current trend to look stylish. Fashion now is fluid and the chicest look you can wear is one that makes you feel great. Are you feeling green for spring?