This article may contain affiliate links; if you click on a shopping link and make a purchase I may receive a commission. As an Amazon Associate, I earn from qualifying purchases.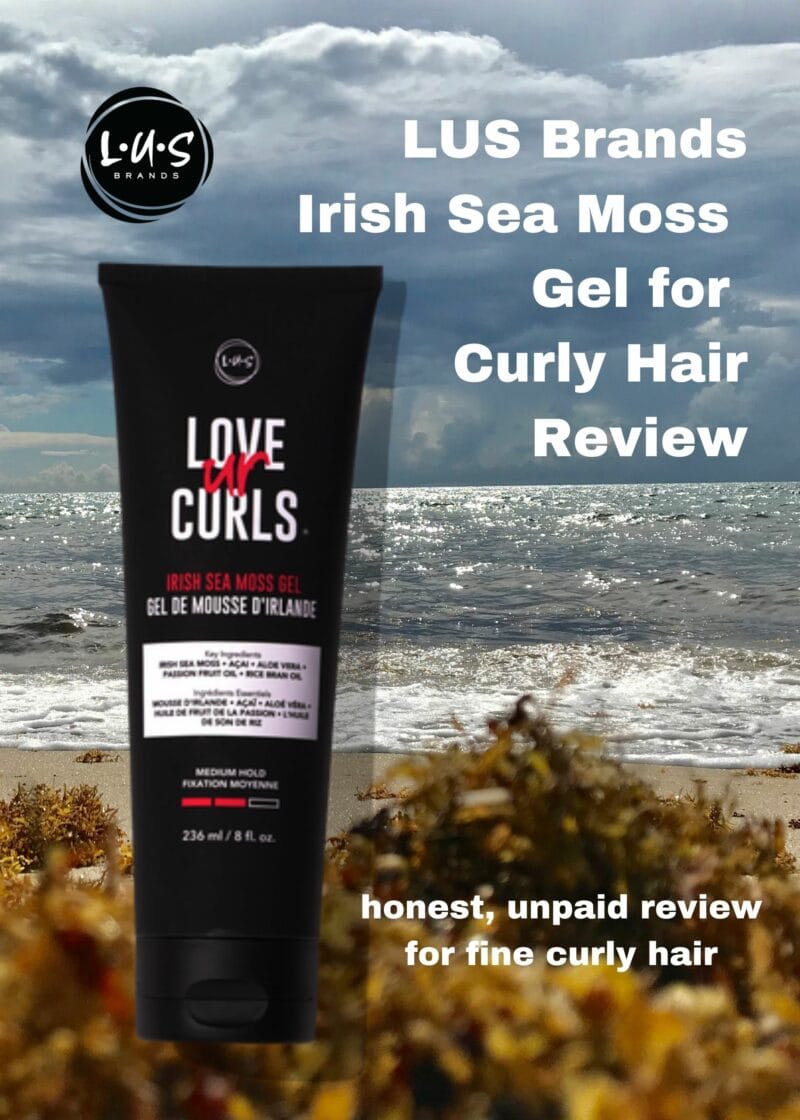 For most of my life, I thought I had difficult hair. It wouldn't straighten easily, it didn't hold a curl, it was fine and got greasy easily. I fought my tresses every morning and once I turned 40, my hair seemed thinner than ever and I was embarrassed by my visible scalp. My hairstylist encouraged me to embrace my natural texture a couple of years ago and with a haircut specifically for curly hair and switching up products and styling methods I found I actually had curly hair.
I've journaled a lot of my curly hair journey a lot here on Wardrobe Oxygen. I shared how the curly hair community intimidated me and various brands of curly hair products that I have tried. I spent so much on tools, special shampoos, conditioners, styling products, towels, protein treatments… and then in 2020 the haircare company LUS | Luv Ur Self slid into my DMs and asked if they could send me their three-step process for curly hair to try out, no strings attached.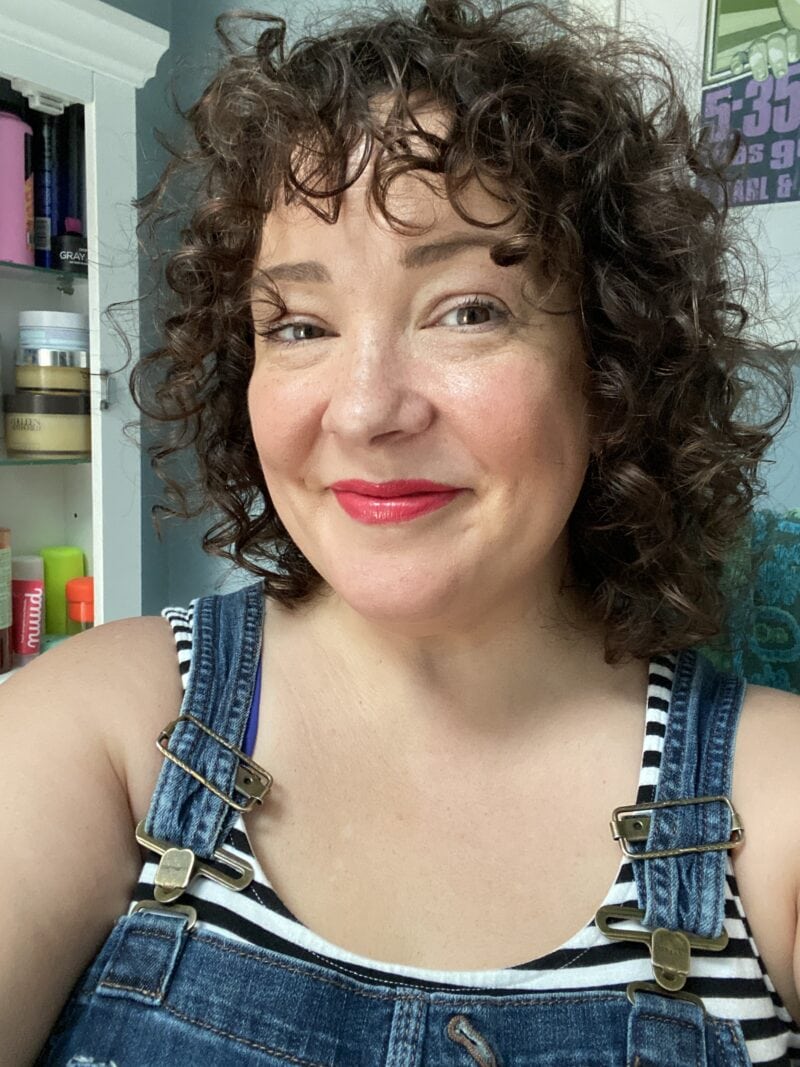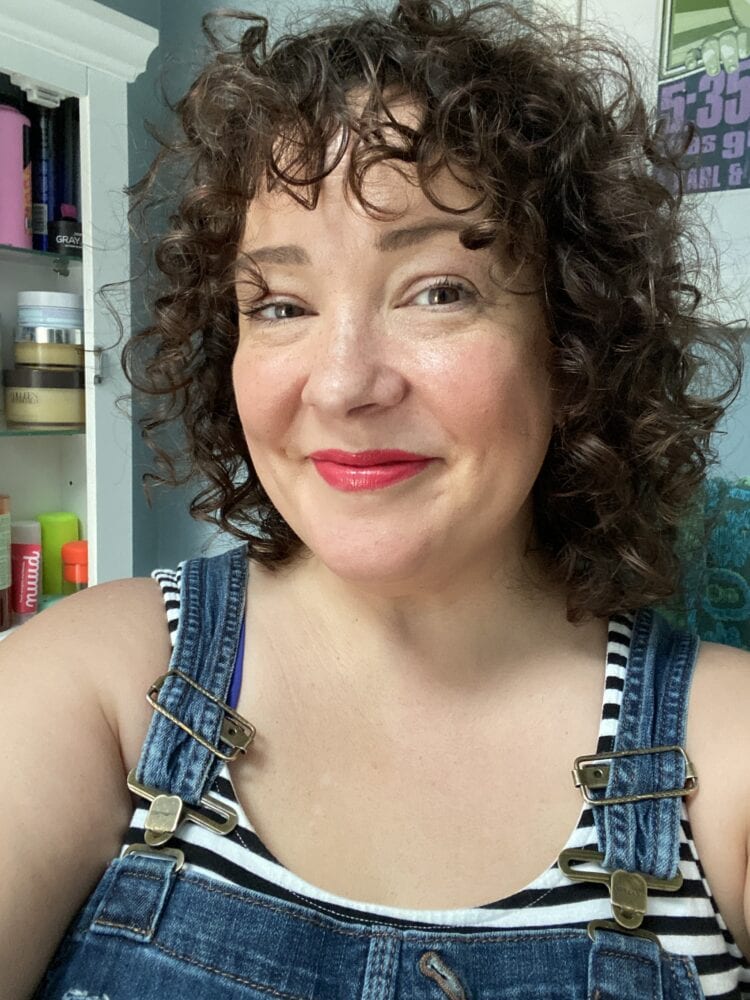 I was floored by how with Luv Ur Self's products made having curly hair was so simple. I shared my unsponsored review of LUS Brands (Luv Ur Self) for my fine curly hair, and while I have tried out some other brands of products for curly hair that have come on the market since then, I have always come back to LUS | Luv Ur Self because it really works for my hair and my lifestyle.
I live in Maryland, which is quite humid in the summer. My curls LOVE the humidity, and from April to October with LUS | Luv Ur Self products, I have gorgeous ringlets. But once the weather gets colder and drier, my curls struggle. I can start the day looking okay, but by lunchtime I have frizziness, or my curls have fallen and looked flat. By Thanksgiving, I'm reverting back to my pre-curly hairstyling methods many days because I am so frustrated by my winter hair.
Since being a fan of the Luv Ur Curls line from lusbrands.com for so long, I have been put on their marketing list and they send me new products and tell me about launches before the public. And earlier this month they sent me a tube of their Irish Sea Moss Gel. As always, the products LUS | Luv Ur Self sends me are gifts without any strings attached. Because I know many of you use this line of haircare products or are curious about cruelty-free products for curly hair, I have chosen to write this LUS Brands | Luv Ur Self gel review.
LUS Brands | Luv Ur Self Gel Review
LUS Brands | Luv Ur Self always said they wouldn't make a hair gel. For the same reasons I have struggled with other curly hair brands, LUS | Luv Ur Self didn't want to create such a product. Gels often leave hair heavy, sticky, crunchy, and having that "cast" you need to "scrunch the crunch" out of your dried curls. LUS | Luv Ur Self also prides itself on simplicity – just one styling product is all you need while many curly hair methods require a cocktail of different products to achieve good results.
As someone with fine hair, a gel may give me defined curls, but those curls either feel gross or weigh down my hair and kinda look gross. One reason I love LUS | Luv Ur Self beyond its ease of use is how airdried or diffused, my curls feel like hair and not product. I knew if they decided to create a hair gel, it had to be innovative. And LUS Brands | Luv Ur Self Irish Sea Moss Gel seems innovative.
What Makes LUS Brands | Luv Ur Self Gel Different
Most gels work because they have ingredients that dry out your hair and make it sticky. That's how it holds a shape, whether it's curls, spikes, or a slicked-back look. We curly folks have all experienced those glossy, hard, and crunchy curls from a styling gel for curls. And those of us who have used some of those gels for a period of time have experienced our hair drying out.
LUS Brands | Luv Ur Self uses Irish sea moss, which holds up to 50x its weight in water, and claims to help hydrate your hair. LUS | Luv Ur Self says they've added a proprietary blend of passion fruit, açai, and rice bran oil because it acts as a natural silicone replacement. They claim this will reduce frizziness and offer softness and shine.
LUS Irish Sea Moss Gel, like all other products from LUS | Luv Ur Self, is free of sulfates, silicones, parabens, propylene glycol, phthalates, gluten, DEA, and a bunch of other ingredients that are better left out of anything you put on or in your body. LUS Brands | Luv Ur Self shares the entire ingredient list on the product page. LUS Brands is also Leaping Bunny certified cruelty-free.
For those concerned with fragrance, this gel DOES contain it. Fragrance is the last ingredient and IMO not as strong as the styler or other products. However, I've been using LUS | Luv Ur Self long enough to see them come out with fragrance-free versions of the shampoo, conditioner, and styler so I wouldn't be surprised if this gel performs well, to see a fragrance-free version launch in the future.
Who Makes LUS Brands | Luv Ur Self?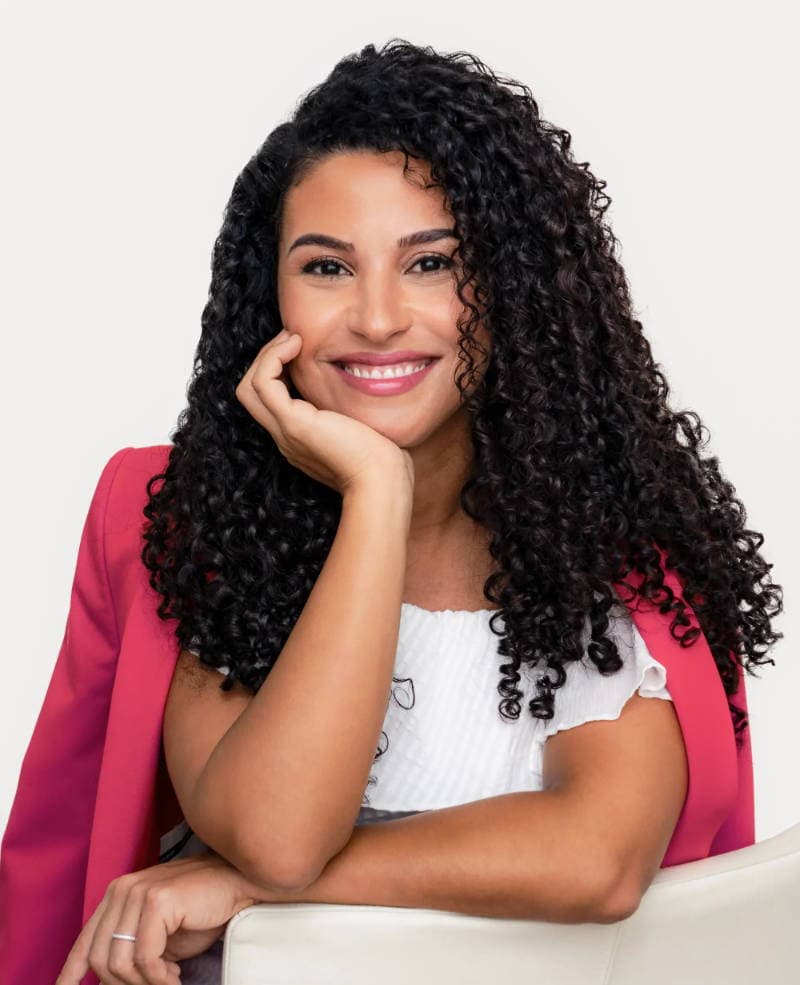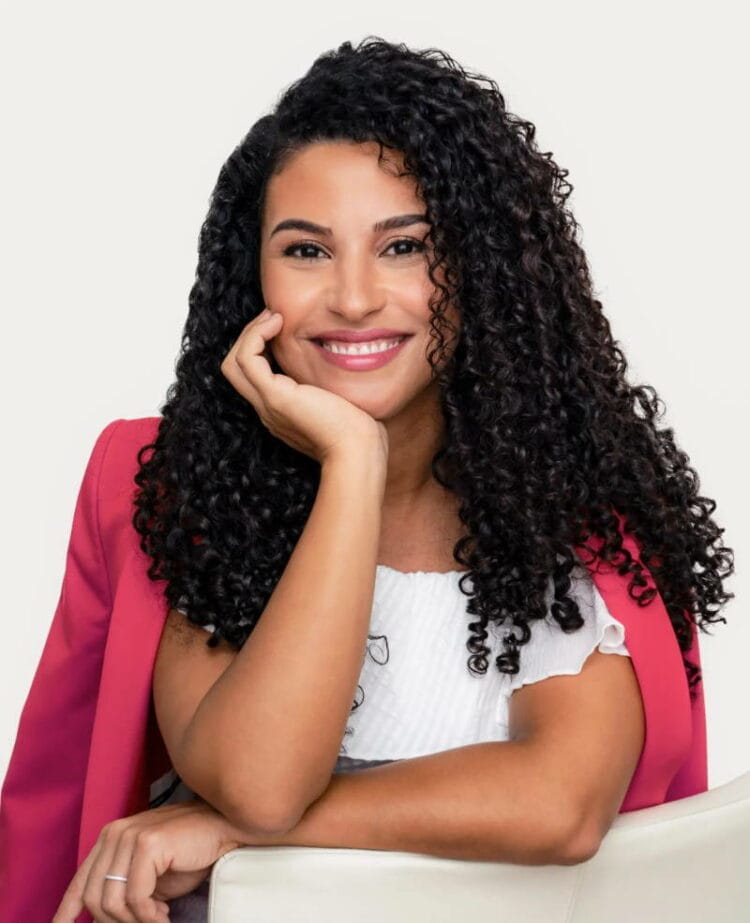 Sahar Saidi is a fellow curly girl. She bought her first haircare product at 15 years of age and at age 35 still hadn't found the right formula. She hated how maintaining her curls required so many products so in 2015 she began working on a solution. In 2017, she launched LUS | Luv Ur Self and its 3-step system of shampoo, conditioner, and all-in-one styling product (one formula for wavy hair, one for curly, and one for kinky-coily).
LUS Brands | Luv Ur Self is a small woman-owned brand in Canada that has been quite successful in a short time. With less than $100,000 in start-up capital, in its first year, LUS Brands | Luv Ur Self earned $1.3 million in sales. In year two, Saidi grew the company by 750%. (source) Yet the brand hasn't sold to a bigger corporation or lost its original goals or vibe.
Using LUS Brands | Luv Ur Self Gel on My Fine Curly Hair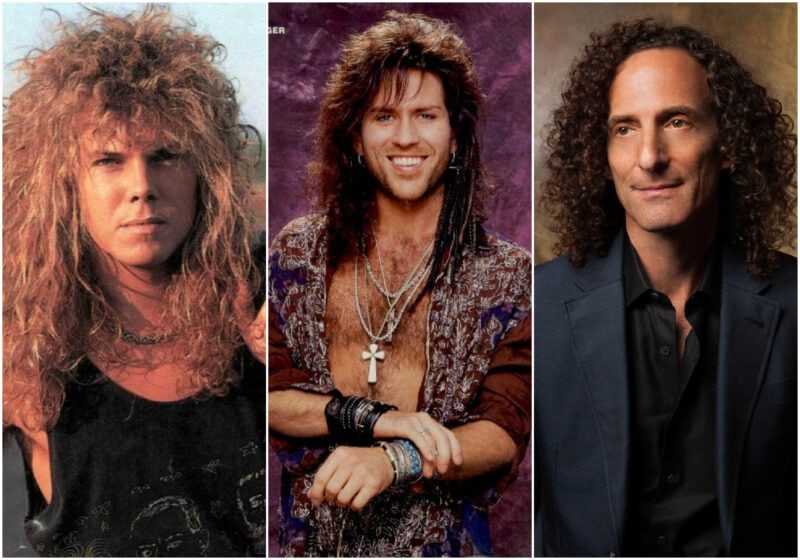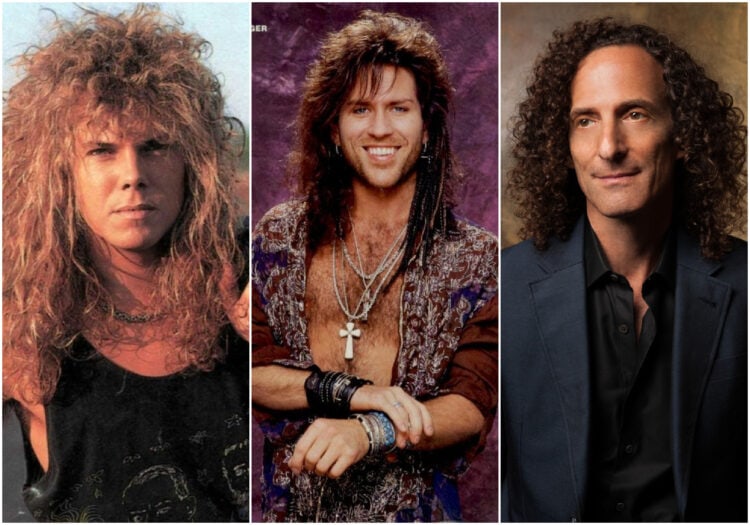 Struggling with my curls this winter, I was psyched to try this gel. I knew from using other products in the past that gel would keep those curls better in dry weather, but often weighed them down so they looked more "Kenny G" than the softer, bigger ringlets I desire and know I can get in warmer months. I hoped it would give me the definition but not the weight or weirdness.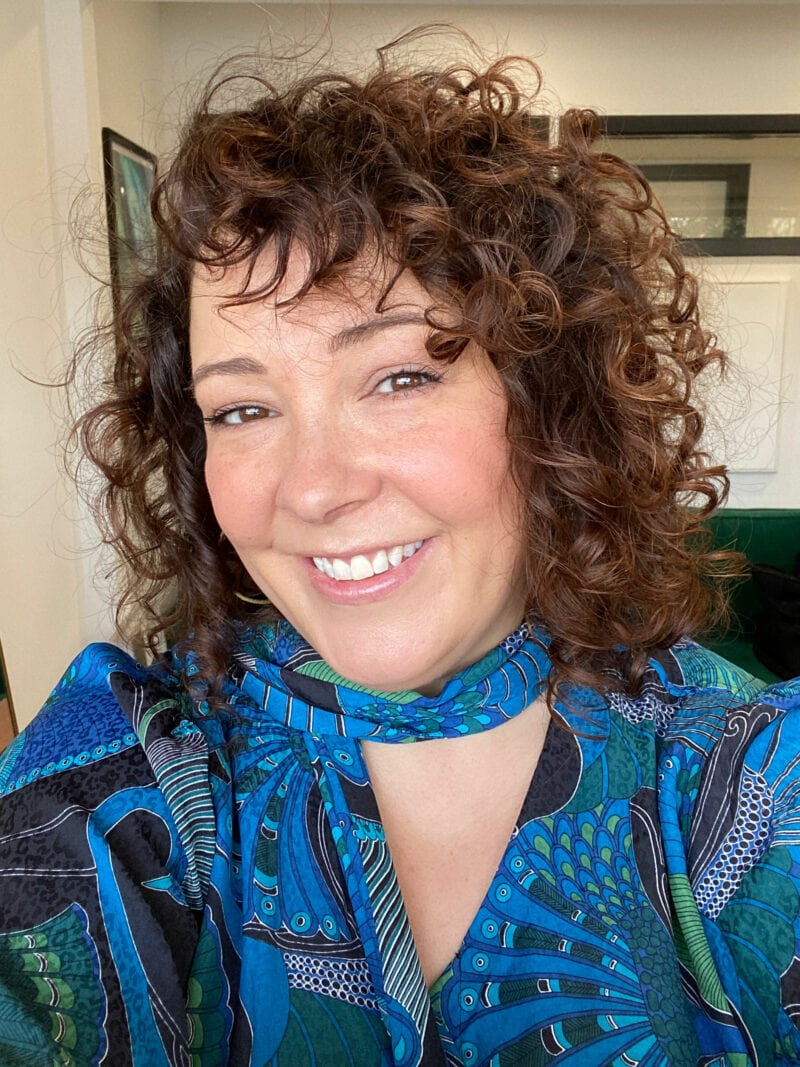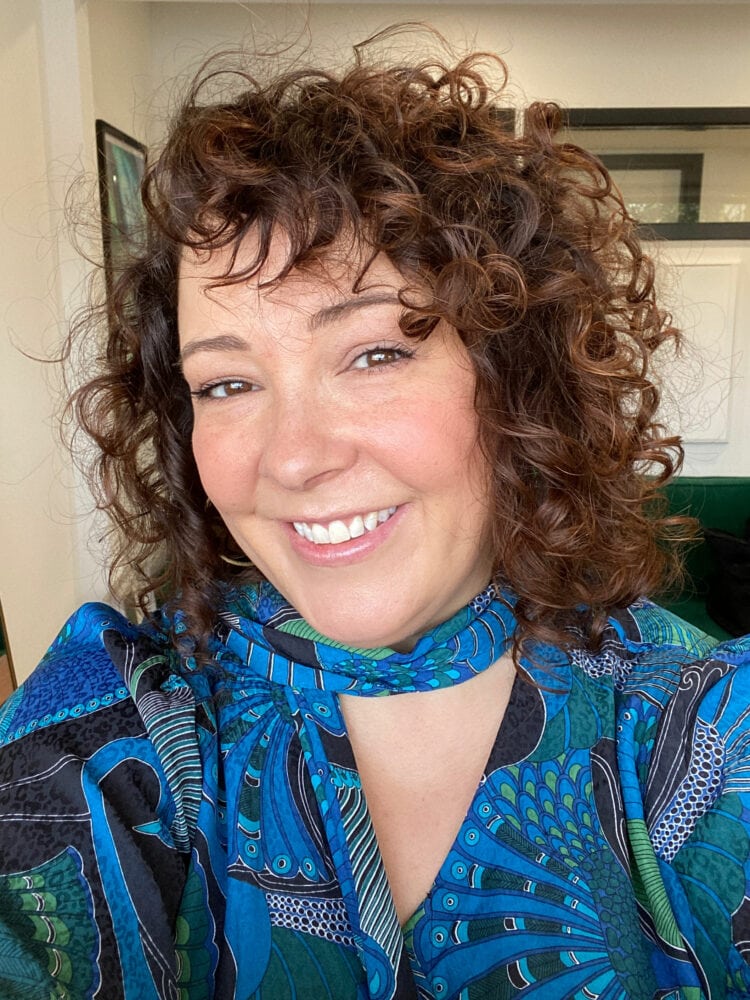 I hadn't done my hair curly in a few weeks; I usually find it easy to get back into curly mode with LUS | Luv Ur Self, but I hadn't tried in winter since pre-pandemic. I crossed my fingers and in the morning washed and conditioned my hair with Luv Ur Curls products as usual.
I care for my hair first in a shower so I can leave in the conditioner as I care for the rest of myself. Then I rinse it out just before I get out.
I had the All-In-One Styler and Irish Sea Moss Gel next to the shower. While my hair was still sopping wet, I added one pump of the Styler (I have the liter bottles) to my hair. I finger combed it through, did some spiraling around fingers, a bit of scrunching.
I then added about a cherry-sized dollop of the Irish Sea Moss, and again finger combed it through and then sort of squish scrunched it in.
I put my hair up into a hair towel and got out of the shower and dried off, etc.
I took off the hair towel and gently brushed all my hair in the direction I wanted it to dry. I used a Denman brush. And then I scrunched up each section to help form the curls.
I let it air dry about 50%, and then dried the rest with this Hot Tools hair dryer with this Deva Curl diffuser. I just had the diffuser cup different sections.
I do not flip my head over when I diffuse my hair because it gets too big, and I try to move the hair as little as possible. I have sort of a shag haircut, and doing that can totally give me Dude in '80s Hair Metal Band with Curly Locks, or else it all falls apart and I am Kip Winger.
I rub some ends between my fingers to soften them. I prefer a "fluffy" curl over more defined ringlets as it makes my hair look fuller. And this is the result! It doesn't feel much different from just using the LUS Brands All-in-One Styler yet the curls are more defined AND they held up better through the cod, dry winter day.
Day 2 Curls with LUS | Luv Ur Self Irish Sea Moss Gel
One thing I truly struggle with my fine hair is achieving good looking Day 2 curls. Some days, it works. Most days, I wake looking like Kip Winger and need to either start over or at least rewet my entire head to revive the curls. I wanted to see if the LUS Brands | Luv Ur Self Irish Sea Moss Gel would help me maintain curls into Day 2.
I've tried silk pillowcases, the brand's scarf, a satin-lined bonnet but what I find works best for maintaining my curls overnight and not having me overheat (perimenopause women over 40 you feel me) is this silk sleeping cap. I flip my head over, put the elastic near my nape and tuck in my hair. I tie the ties in a bow in the front of my head which helps keep the cap on even if I toss and turn at night. I don't get elastic marks on my forehead, my hair doesn't have so much room it can shift around and get frizzy but enough room that the cap isn't popping off my head. And it's comfortable.
If you have longer hair, you may desire a bonnet with more space. If you don't get overheated with satin, you can find plenty of satin and satin-lined bonnets for long hair. Silk seems to be all I can handle as I sleep hot, and this silk bonnet for long hair gets great reviews.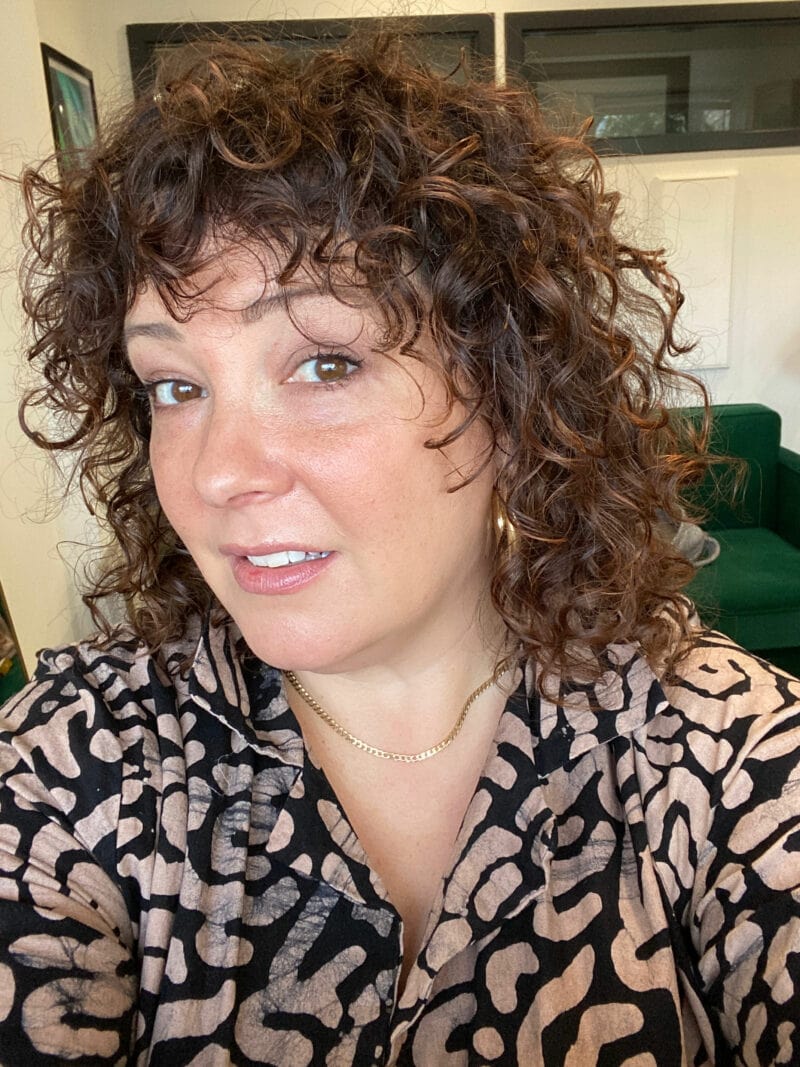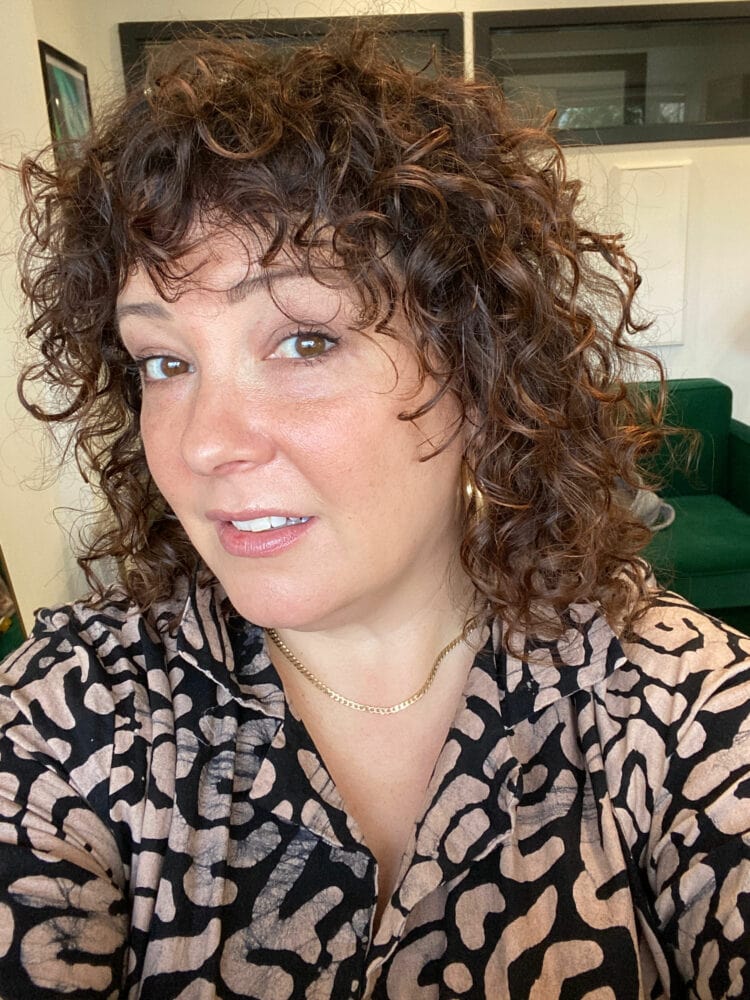 And I found with the LUS Brand | Luv Ur Self Sea Moss gel, my Day 2 curls were more defined than usual without feeling sticky. For this day two look, after waking:
I folded a bandana into a triangle and put it on my head kerchief style, tied at the nape of my neck. I did a Peloton bootcamp and some other workouts and have a sweaty head. This will mop up a lot of the sweat but doesn't really affect the curls. When my hair was longer, I'd put it into two scrunched up buns near my nape with scrunchies so there weren't dents.
I took my shower without a shower cap, but not trying to get my hair wet. However the bit of splashing, the tips getting wet, and the humidity really helps reset my curls.
After my shower I rearranged my curls with my hand, and let airdry. Once I got to the office, I scrunched and rubbed ends to get this result.
Day 3 Curls with LUS | Luv Ur Self All-in-One Styler and Irish Sea Moss Gel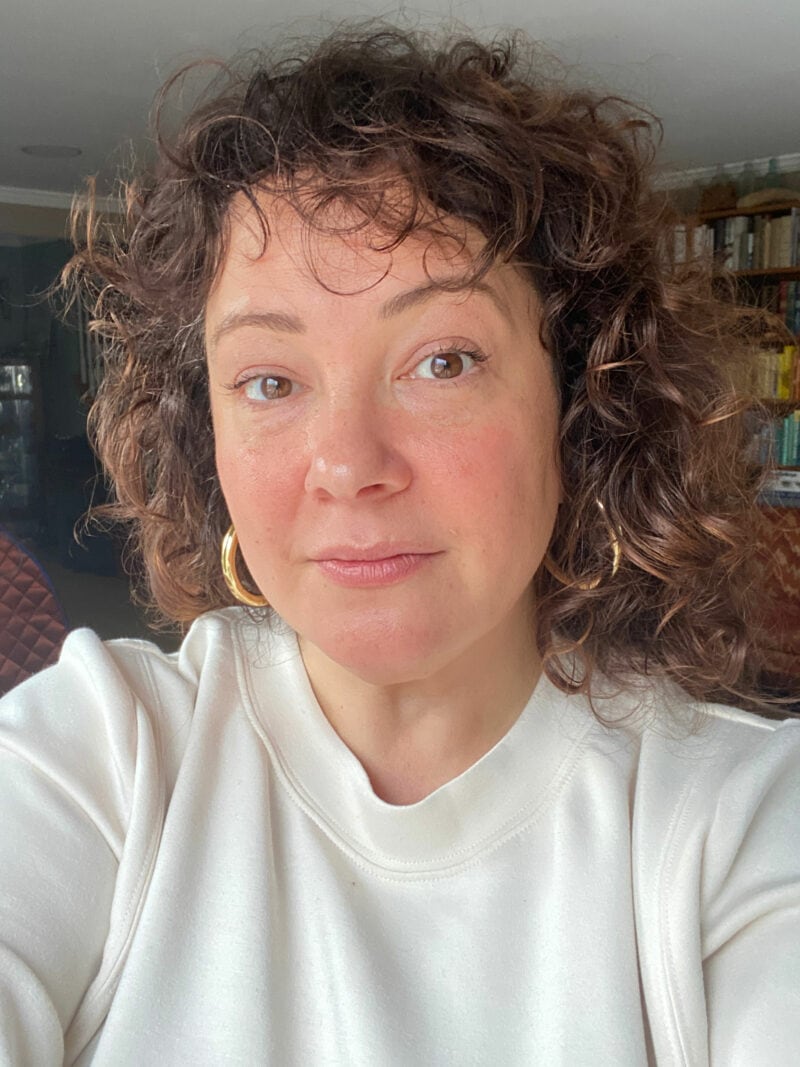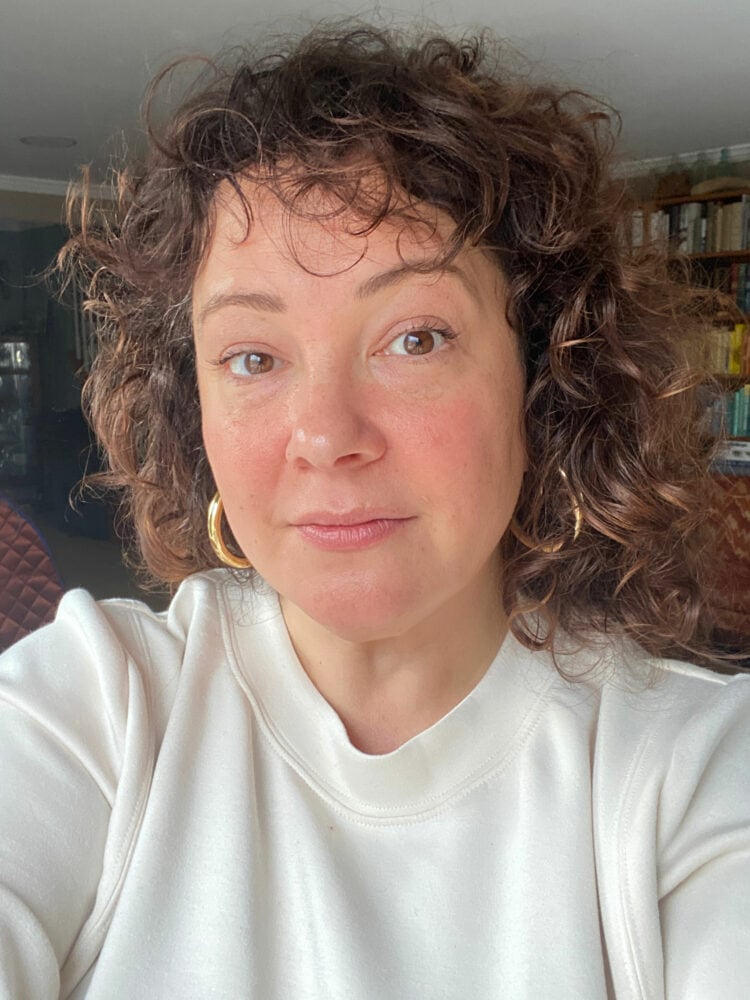 And this is Day 3. I didn't work out in the morning so I didn't yet shower. I wore the silk bonnet last night. I brushed out my curls with the LUS (Luv Ur Self) brush (it has very short teeth so it doesn't grab and pull curls) and then did a bit of scrunching and twirling of pieces around fingers to get the current result.
This is more weekend hair, but good enough that I can head out to run errands and look relatively put together. Since I have bangs and they can get a bit wonky by Day 3, I sometimes twist them up and clip them in place with two of these clips overlapping one another into an X. If later in the day I do want the hair to look more polished, I will spritz with water and take a tiny bit of the All-in-One styler and rub all over my hands and fingers. I'll then reshape with finger twists, and either use the diffuser on low or let it air dry.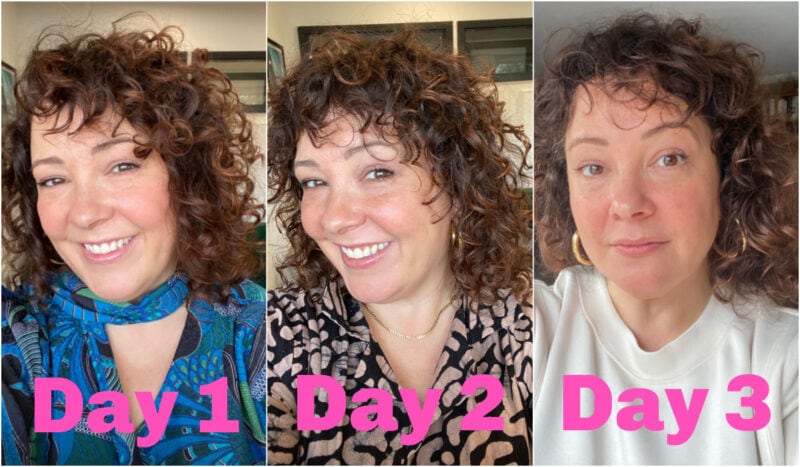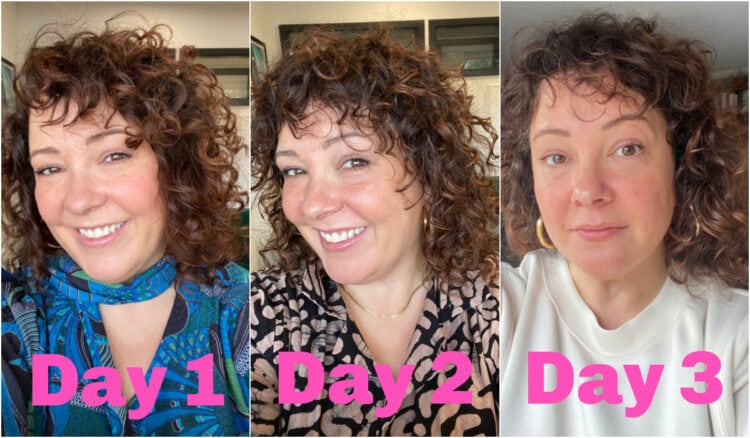 I haven't yet tried more than three days using LUS gel as this is a relatively new product. But I do like that my hair, even on Day 3, doesn't feel heavy, greasy, or product-y. I'm intrigued by this new hair gel from LUS (Luv Ur Self) and can't wait to play with it more. I'll be sure to keep you posted with results on my Instagram Stories and if my thoughts on this gel change, I will come back and update this LUS Brands | Luv Ur Self gel review with my honest thoughts.
Tips for Using the LUS Brands | Luv Ur Self Irish Sea Moss Gel
If you're new to using LUS Brand's (Luv Ur Self) new gel for curly hair, I recommend starting with a small amount. This is unlike how I have used gel for curly hair in the past. For example, when I used to use Ouidad for my curls, I would take anywhere from 5 to 8 pumps of gels and slather my curls in it. Then when dry, I would "scrunch the crunch" and have the gel flake off and end up with the result I desired.
The Irish Sea Moss gel isn't the same kind of gel. It won't get hard and crunchy, you won't have to "scrunch the crunch." Too much, and I think it could make hair feel a bit greasy or over-moisturized instead of defined. But LUS Brands (Luv Ur Self) products are specifically designed so you use a small amount. I'd say maybe a tablespoon of gel at the most for chin- to shoulder-length hair.
And this gel isn't created to be used alone. This product works best in conjunction with the all-in-one styler. I applied the gel after the styler, but I think they could also work well mixed together in your palm before applying.
Finally, as with the Luv Ur Curls all-in-one, apply this gel on sopping wet hair. As I mentioned above, I keep both products right next to the shower so I don't even have to towel off to reach them and apply. I will use a hair towel or even a t-shirt AFTER applying, which may remove a touch of the product, but not enough to affect the results. When I have towel-dried my hair or even put it up in a t-shirt turban before applying product, the results are not as bouncy or defined.
Finally, play around! For many of us, we are working from home more often or interacting less with the public. No better time to try out new products and styling methods. And with it being cold out, if your test goes haywire, slip it all under a hat! Now when you see me on Instagram in a beret or beanie, you can guess I was test driving a new product or method and it didn't go well!
Save 10% on LUS Brands | Luv Ur Self Irish Sea Moss Gel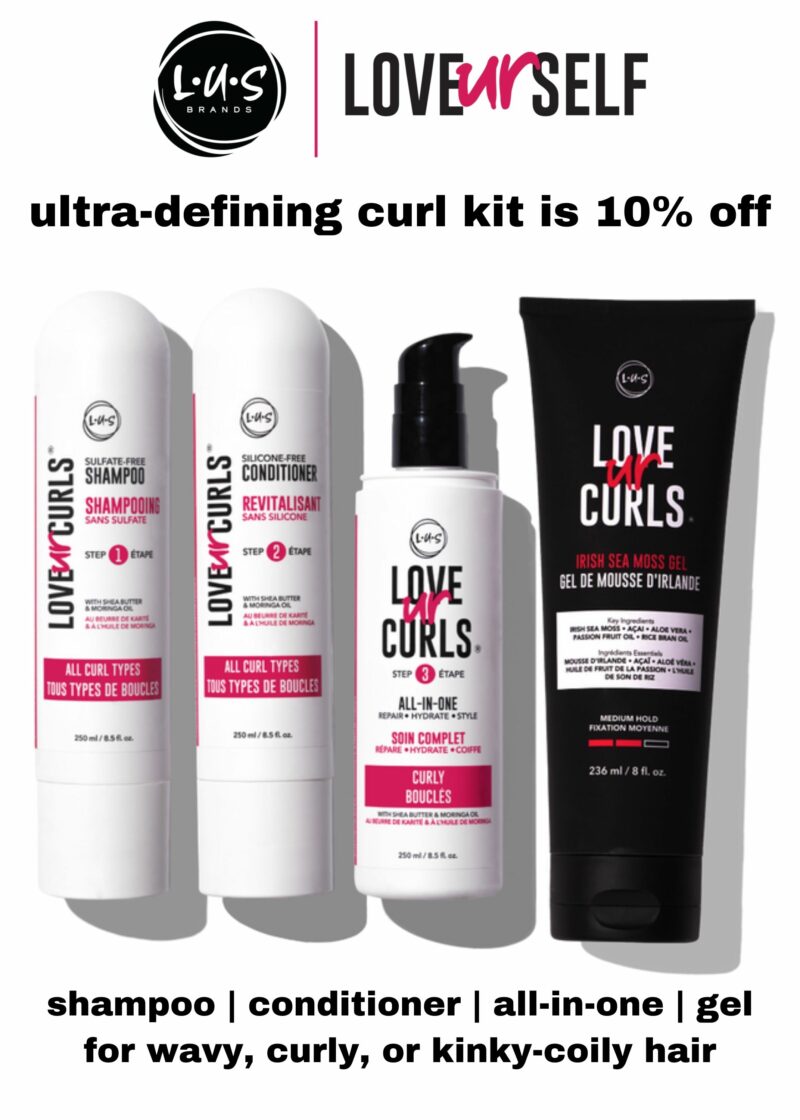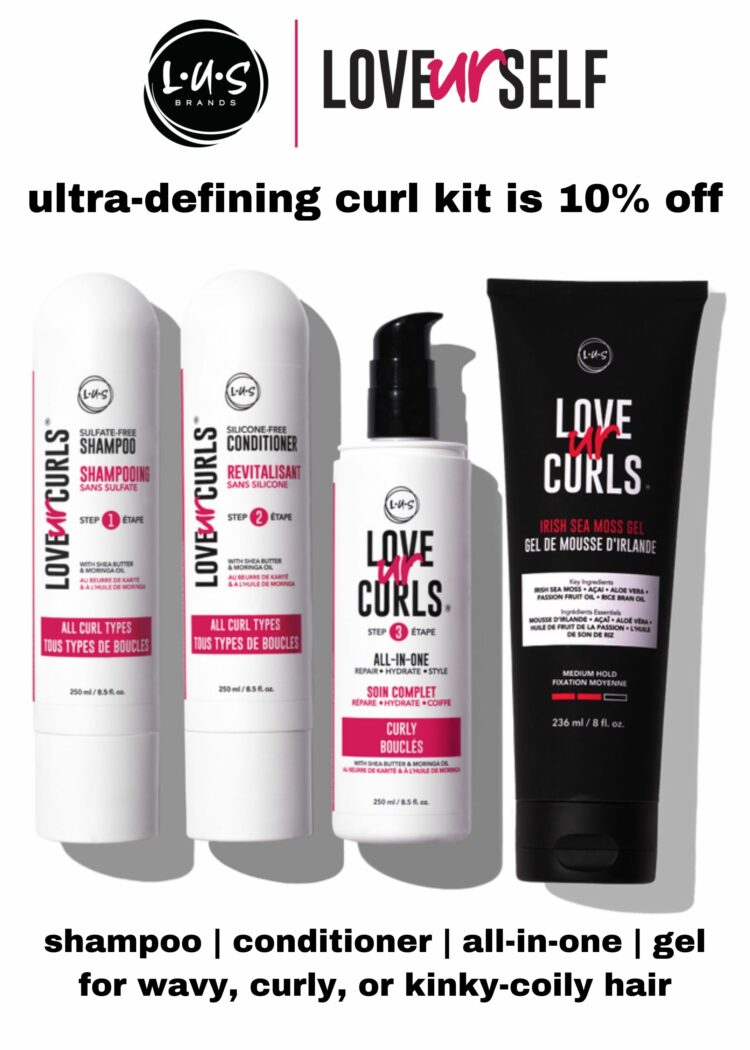 LUS Brands | Luv Ur Self Promo Code
Use WARDROBEOXYGEN at checkout and you will get 10% off your entire order at LUS Brands!