This article may contain affiliate links; if you click on a shopping link and make a purchase I may receive a commission. As an Amazon Associate, I earn from qualifying purchases.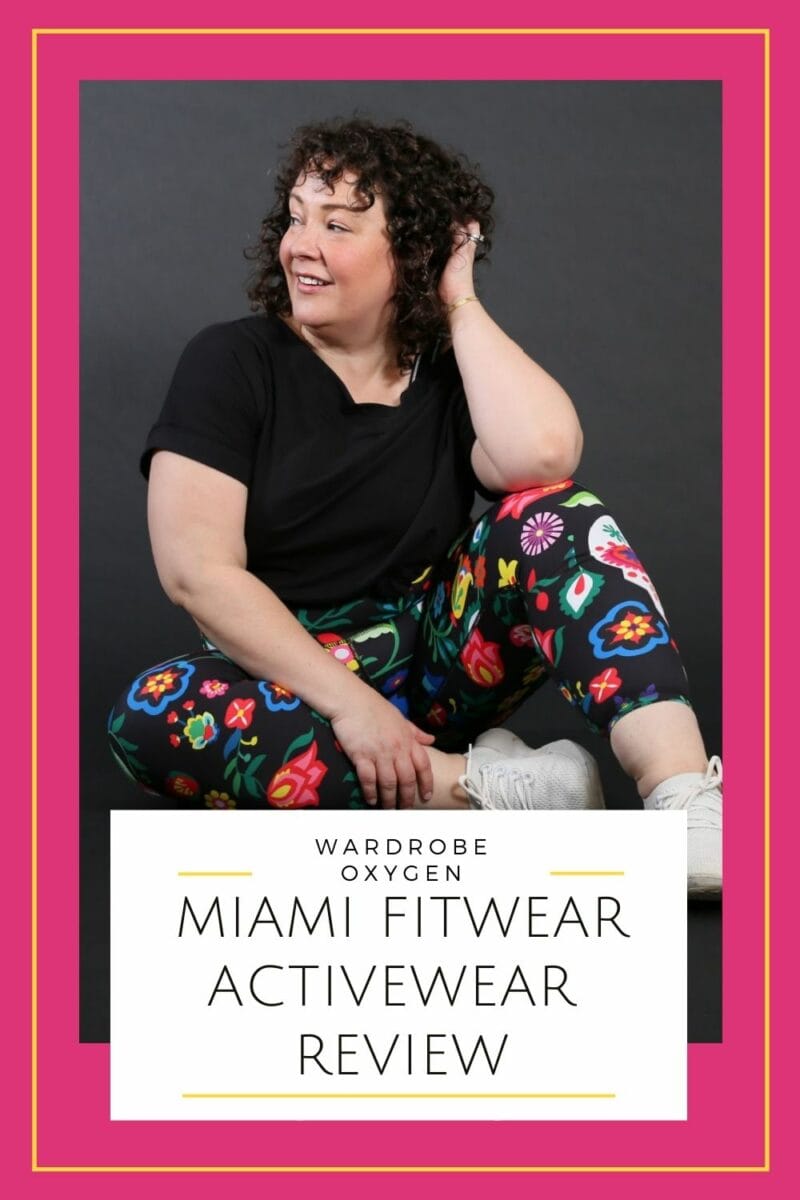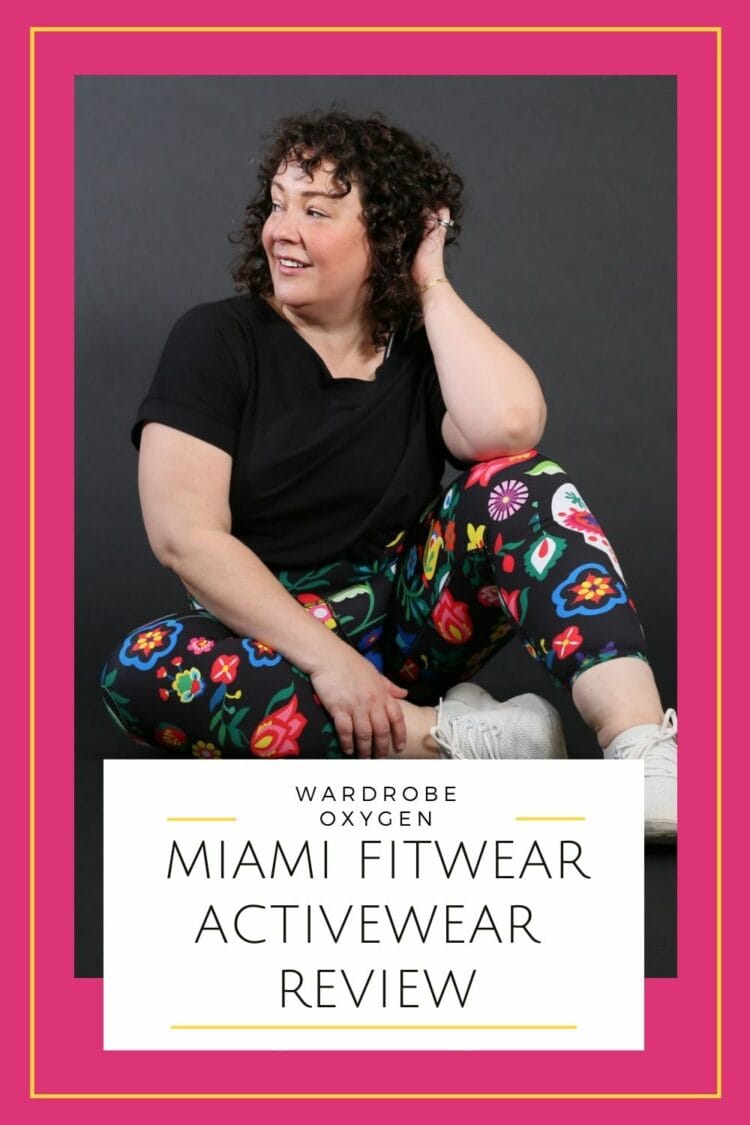 When I got my Peloton bike, I decided to spend the least amount possible on gear. I was already dropping a lot on the bike and app, I wasn't going to go gaga on accessories.
Instead of the bike mat the brand sold, we used an old yoga mat and it did us fine. My two-decade-old hand weights from Target fit perfectly in the weight rack on the back of the bike. While I splurged on shoes for my wide feet, I didn't buy any activewear, figuring my leggings and tanks from the gym would be just fine.
Three rides in, I realized I needed different activewear. My leggings and tanks were fine… if I was lifting weights and doing 15-30 minutes on the elliptical at Planet Fitness. But on the Peloton, my old leggings were so thick I felt claustrophobic. They rolled down, they bunched at the knees, they felt so incredibly heavy. I ordered some bike shorts from brands I had shopped before and all of them rolled up, rolled down, and did terrible things 10 minutes into a ride.
I asked the Wardrobe Oxygen community for recommendations and as usual, you delivered. Several of you recommended Miami Fitwear, a Latinx woman-owned US-based company that offers size-inclusive activewear. Below is my Miami Fitwear leggings review.
What is Miami Fitwear?
Miami Fitwear founder Raquel Ponce was living in Miami and signed up for a hot yoga class. She realized that she was not only the largest body in the room, but everyone else had such beautiful and fun leggings.
When she went shopping for new activewear, Ponce found that few brands that offered such great leggings sold her size. As her body changed, Ponce ended up fitting into those brands, but when she wore them, she realized they didn't perform well. She constantly had to hike them up, and when she'd be in poses her belly would spill out or her rear would be on display.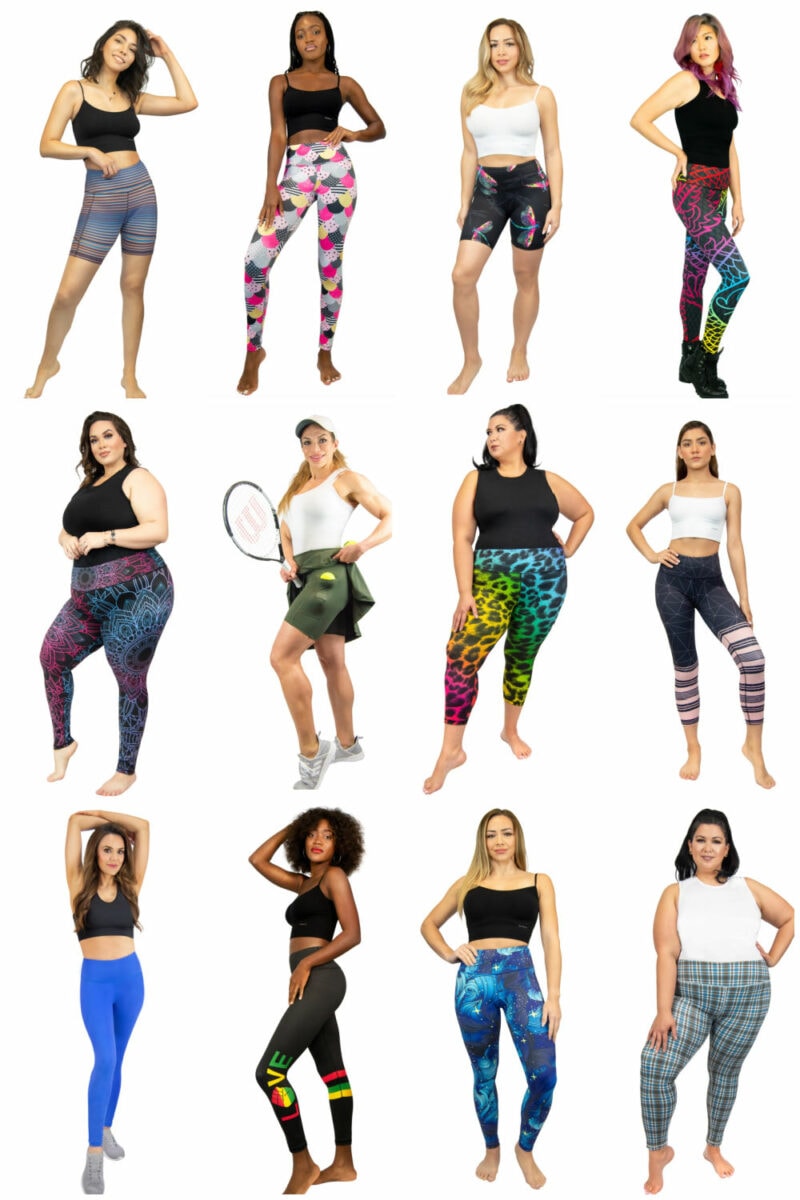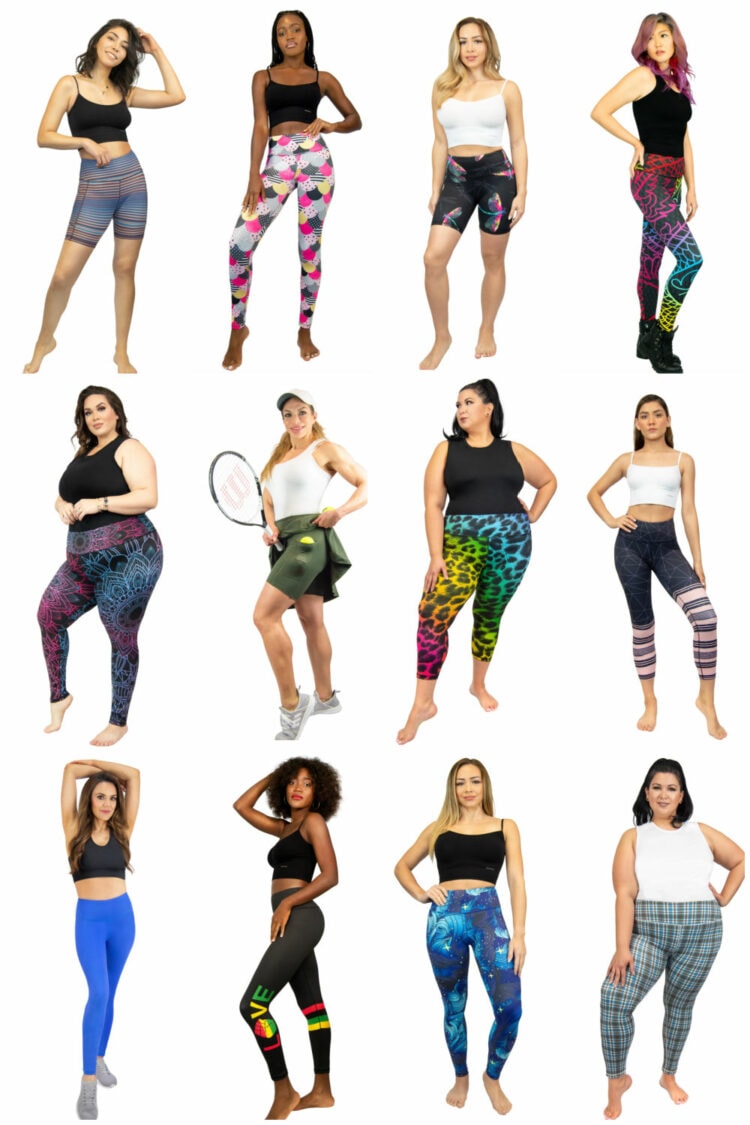 Raquel Ponce decided to create the leggings she wanted available for herself, and for all bodies. With her business degree and her husband's experience working in textiles, in 2015 Ponce launched Miami Fitwear. Now based in Texas, Miami Fitwear creates their collection with an imported 8-way stretch fabric made from 82% Polyester and 18% Lycra that is fade-proof, pill-resistant, chlorine resistant, and offers UV protection.  
All products by Miami Fitwear are designed, created, and shipped right in Texas and all the patterns on their pieces are hand-drawn and unique. Miami Fitwear uses water-based ink and its entire manufacturing process is non-toxic. Miami Fitwear uses recycled paper for all their patterns, and their in-house cutting process reduces standard fabric waste by 60%.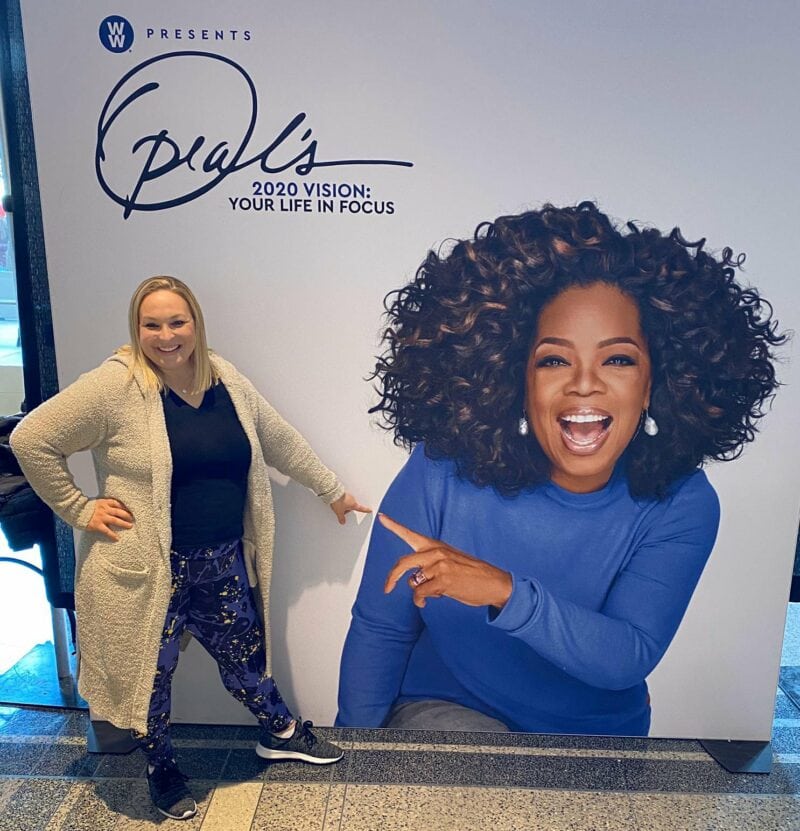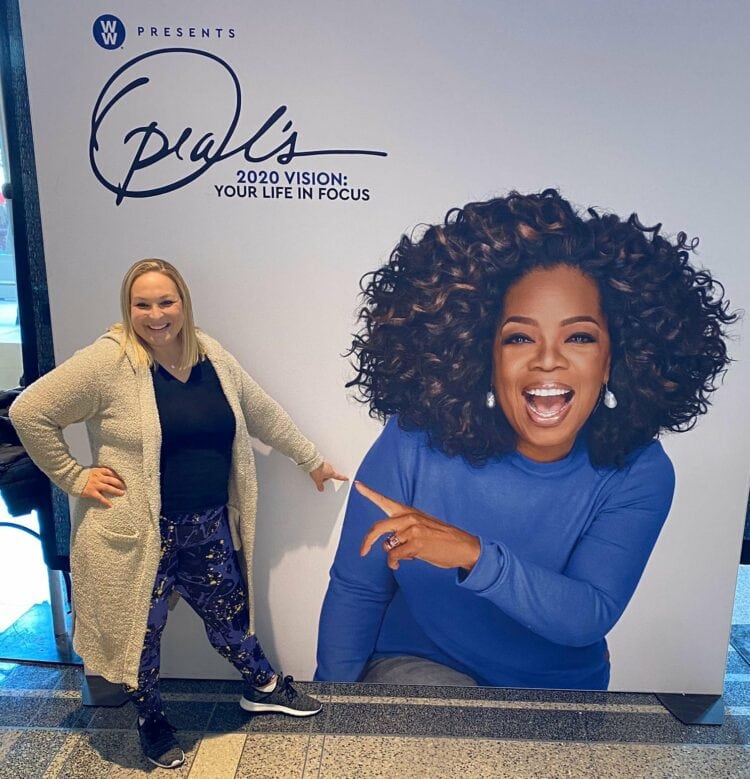 Miami Fitwear comes in women's sizes XXS-4X, but also has men's sizes S-XL and kids sizes 2/3-8/10. With a detailed size chart offering waist, hips, and inseam for each size as well as graphics to help you properly measure yourself, you can ensure a great fit.
Miami Fitwear Leggings Review and Shorts Review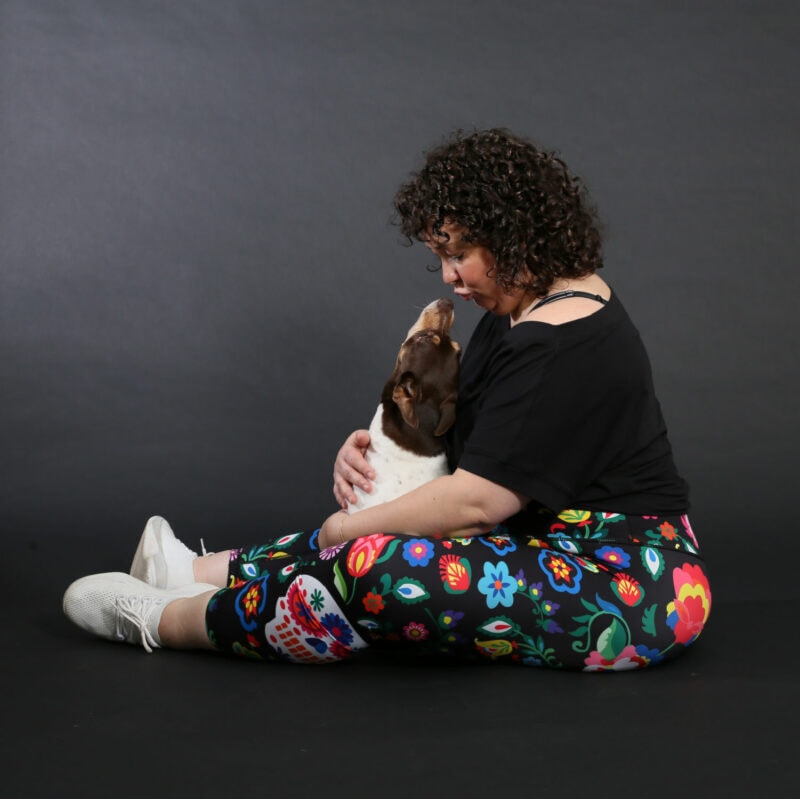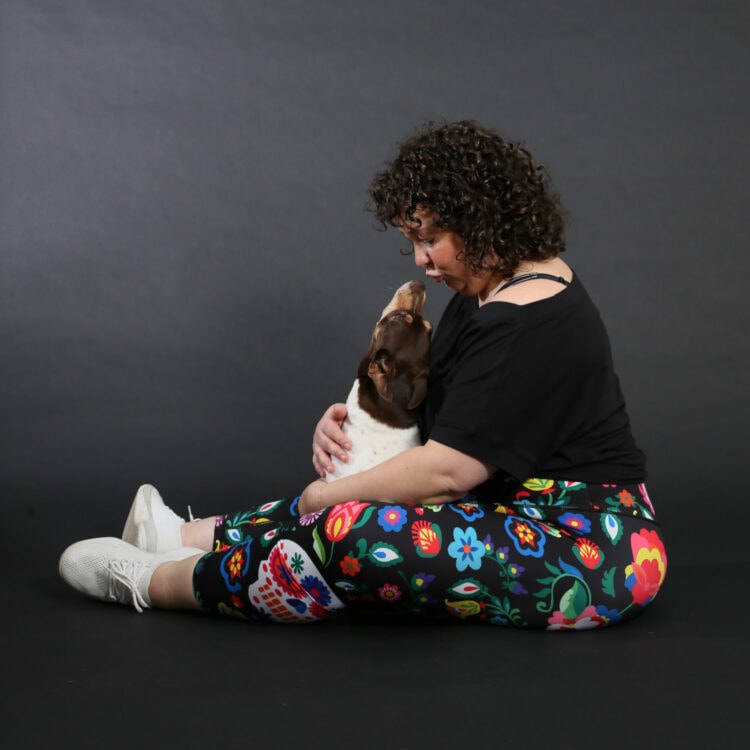 Miami Fitwear's hope is your activewear won't take you out of your zone, whether it's making a PR on your Peloton bike, running a 10K, achieving a new yoga pose, or enjoying downtime on the couch watching a movie. You don't need to worry about what you're wearing, because your Miami Fitwear is moving with you and keeping up with you.
While Miami Fitwear offers solids and subtle prints, the brand is known for their bold, unique, and joyful patterns. Miami Fitwear designs leggings for a variety of causes where portions are donated to charities. Miami Fitwear also creates designs for different fitness groups such as Peloton XXL, Hardcore on the Floor, Boo Crew leggings, and has partnerships with companies such as Peloton and Budokon Mixed Movement Arts.
Miami Fitwear 8" Shorts Review
After my many disappointing bike shorts purchases, I did learn I was best off with an 8" short which would be less likely to ride up while pedaling on my Peloton bike. Last May, I ordered the "Hiss Kiss" design of 8" shorts from Miami Fitwear in size Large.
They arrived and felt great right out of the package. Much softer than the shorts I got from Athleta, Old Navy, Fabletics, Girlfriend, Zella, and Yogalicious, they slid on easily but weren't loose. It's hard to explain; I know some have compared the fabric to other brands but they are always brands that I was sized out of so I can't relate. I just know these felt LUXE.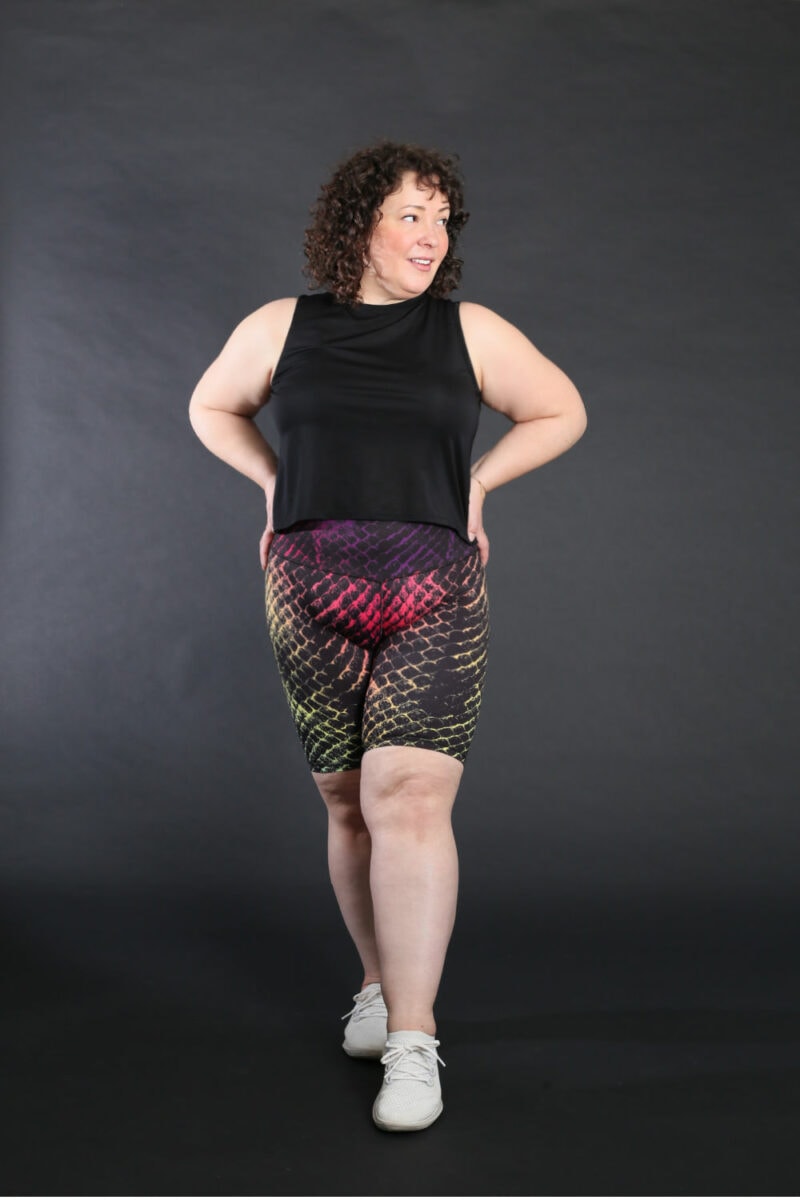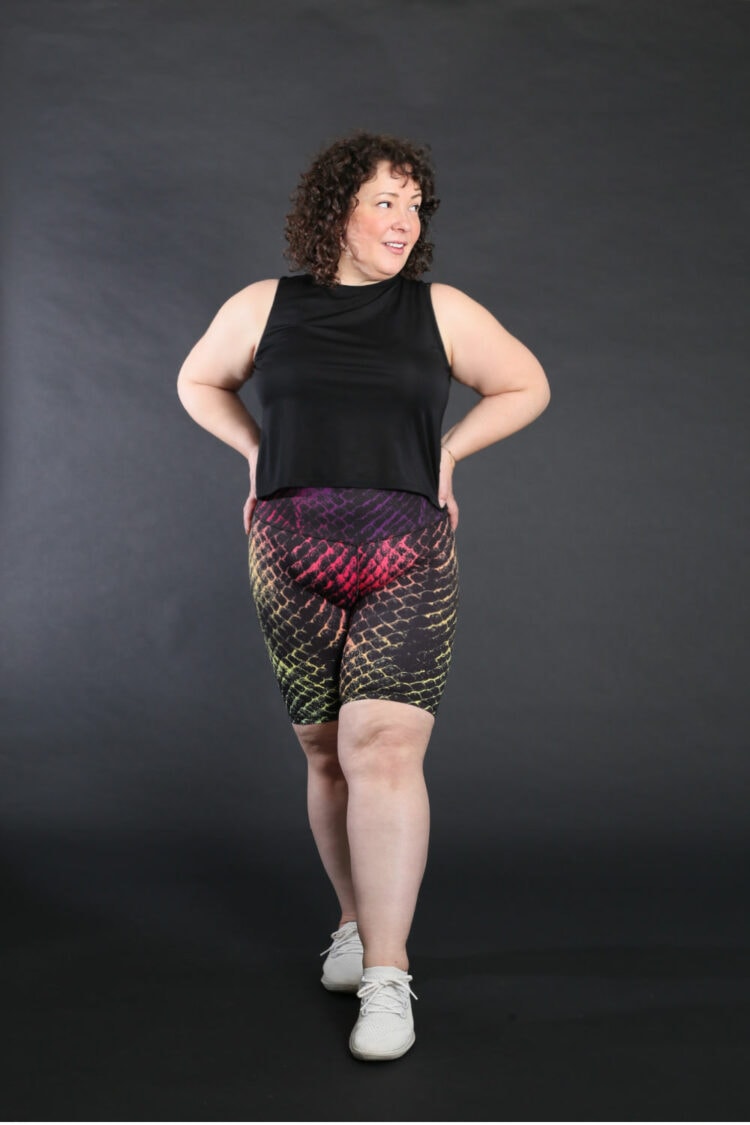 Not only that, they stayed in place for a 45-minute HIIT and Hills ride on the Peloton. No rolling up, no sagging down, and no digging in my stomach or thighs. For the first time since getting the bike two months prior, I wasn't thinking about or futzing with what I was wearing; I could focus on my workout.
I decided to take these shorts to the test. I threw them in the wash with jeans, they went in the dryer, with towels no less. I left them at the bottom of the hamper where they sat soggy and gross. I didn't hang them dry, I didn't put them in a laundry bag, I didn't use a special detergent. Each time they were laundered they still looked and fit great. I stripped my activewear and included these leggings in the process.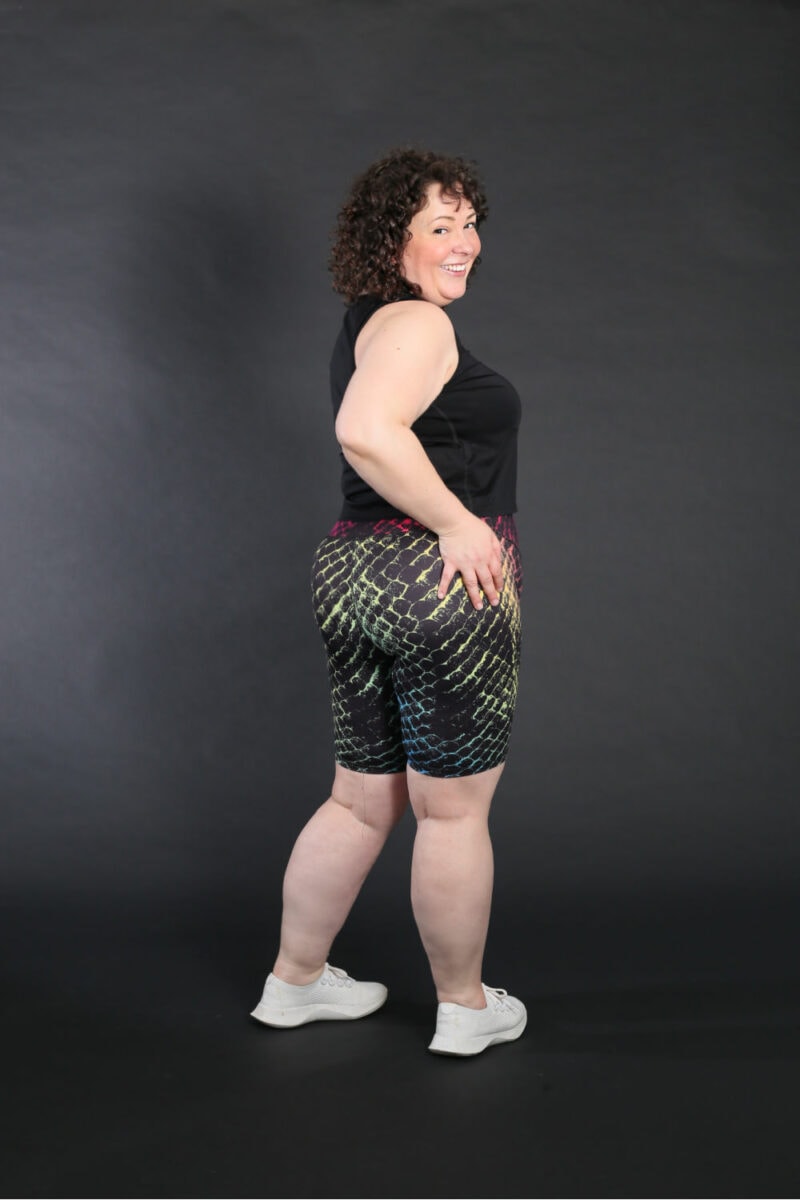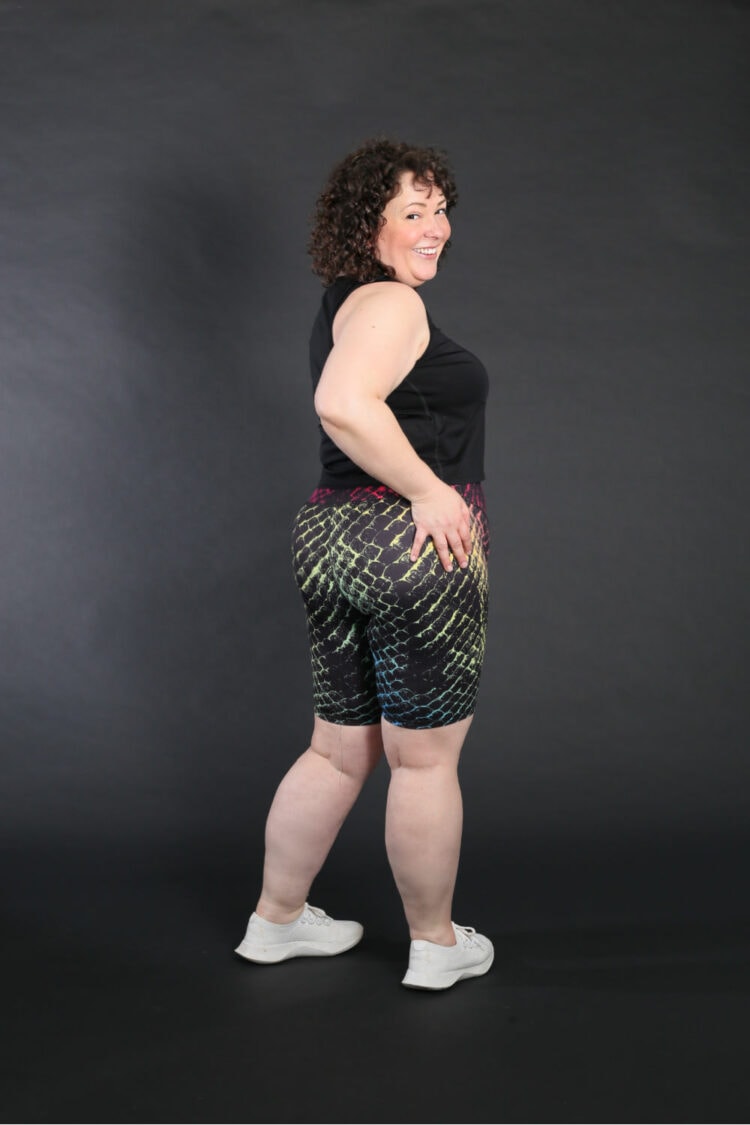 These are photos of those same bike shorts, almost year later, after dozens and dozens of washes and wears. Same fit, same color saturation, same opacity. There is not a single other pair of leggings or bike shorts that I bought a year ago that are still in my workout drawer. They've all stretched out, gotten stiff, become thin, or I just became more selective with what I deserve to wear.
A while ago, I wrote a post about where to shop for rainbow fashion and I shared a pair of Miami Fitwear leggings. As I always do, I tagged the brand when I shared the post on my Instagram Stories… and Miami Fitwear reached out!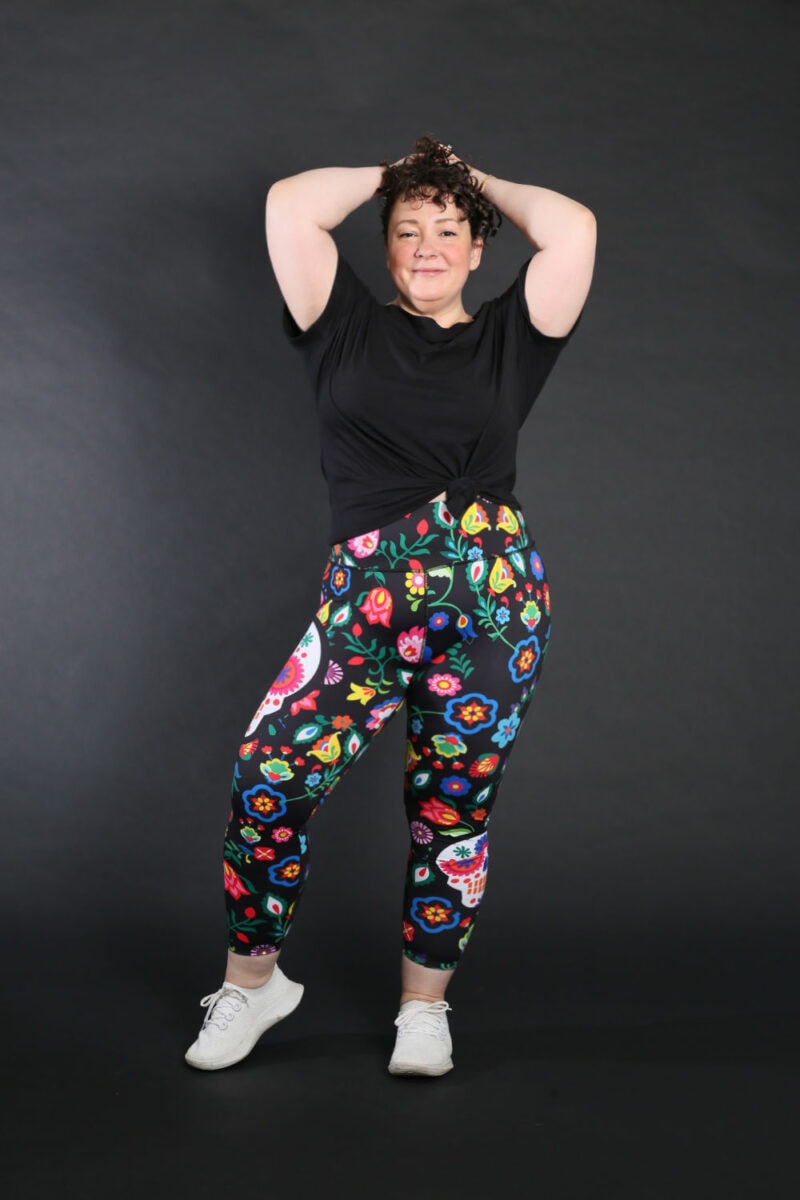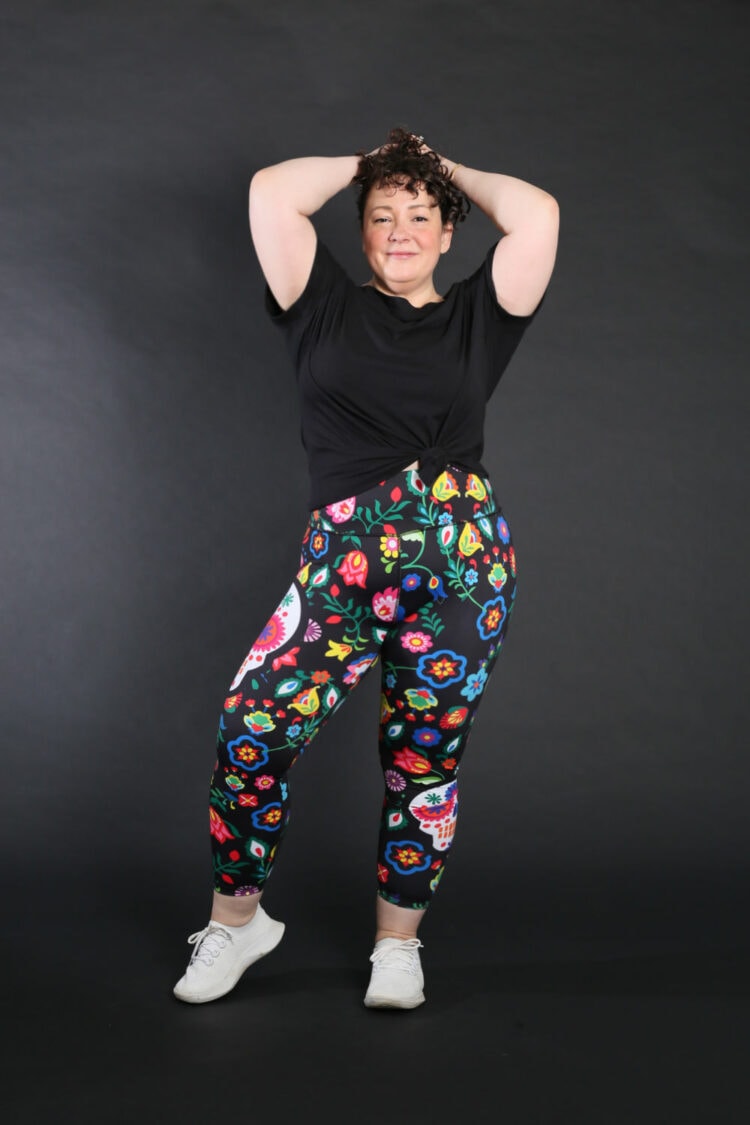 I had a video chat with Raquel Ponce, the founder of Miami Fitwear, and I wish the 'demic was over and she lived closer because I think we'd become fast friends. She's such an inspiring yet relatable woman. We chatted about fashion motherhood, being self-employed, and much more. She offered to send me three pairs in the size of my choice, but she wanted to pick the prints that she felt were "me." After our call I knew her selection would be fantastic and it was!
The three pairs of leggings were a gift with no strings attached. I am writing this Miami Fitwear review because I am such a fan, and now that I have more than one pair I feel I can properly review the brand and its products. Please note that there are affiliate links in this post; if you click a link and make a purchase I may make a commission.
Miami Fitwear Promo Code
Miami Fitwear is offering Wardrobe Oxygen readers 15% off one purchase with promo code WARDROBEOXYGEN15.
What Size I Wear in Miami Fitwear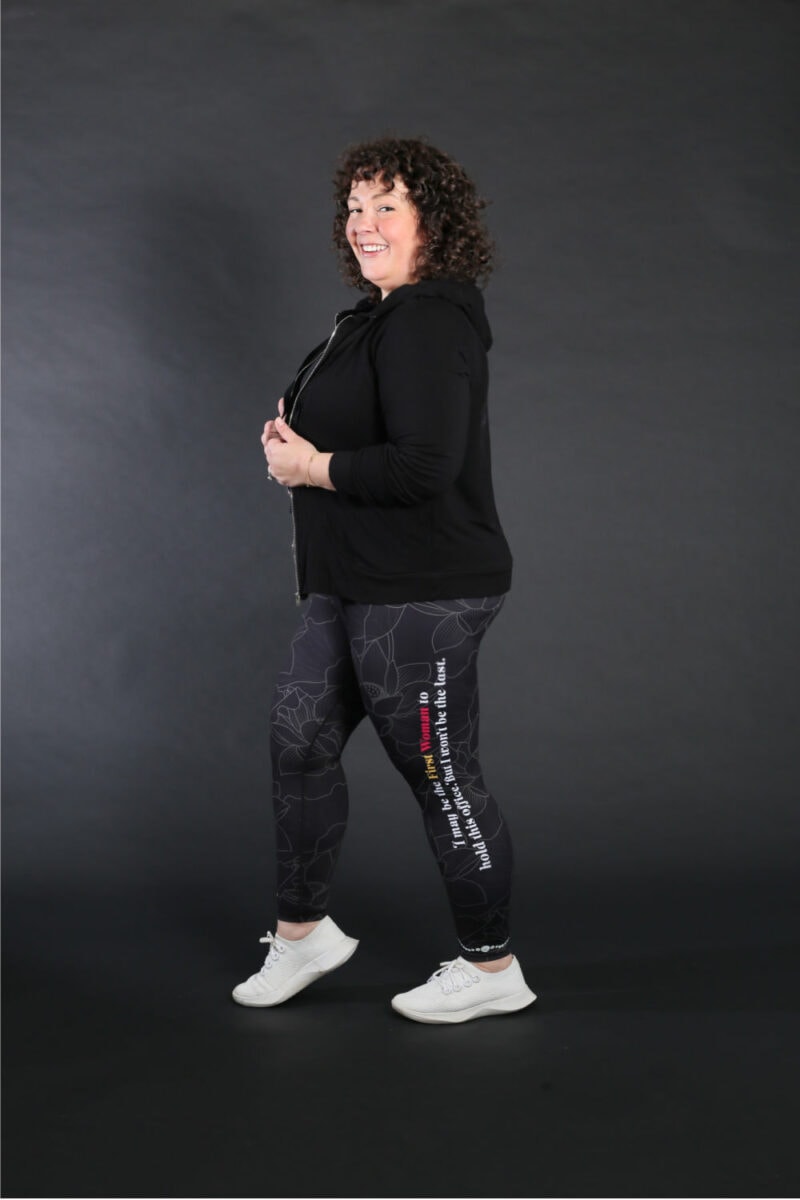 Miami Fitwear offers their leggings in a 19" capri length, 23" 7/8 length, and 26.5" full length. All three styles Miami Fitwear sent me are size Large and the 23" 7/8 length, which is full length on my 5'3" self. For reference, I usually wear a size Large in activewear bottoms, occasionally XL, and when brands offer a 7/8 length or petite, I take it.
Miami Fitwear leggings review
I thought I was obsessed with my Miami Fitwear bike shorts. I had no idea I could love a pair of Miami Fitwear leggings like I do with the ones the brand sent me. If you follow me on Instagram Stories, you have seen them many times. I wear them for yoga, for spinning, for strength workouts, and to be honest, for a lot of hanging out.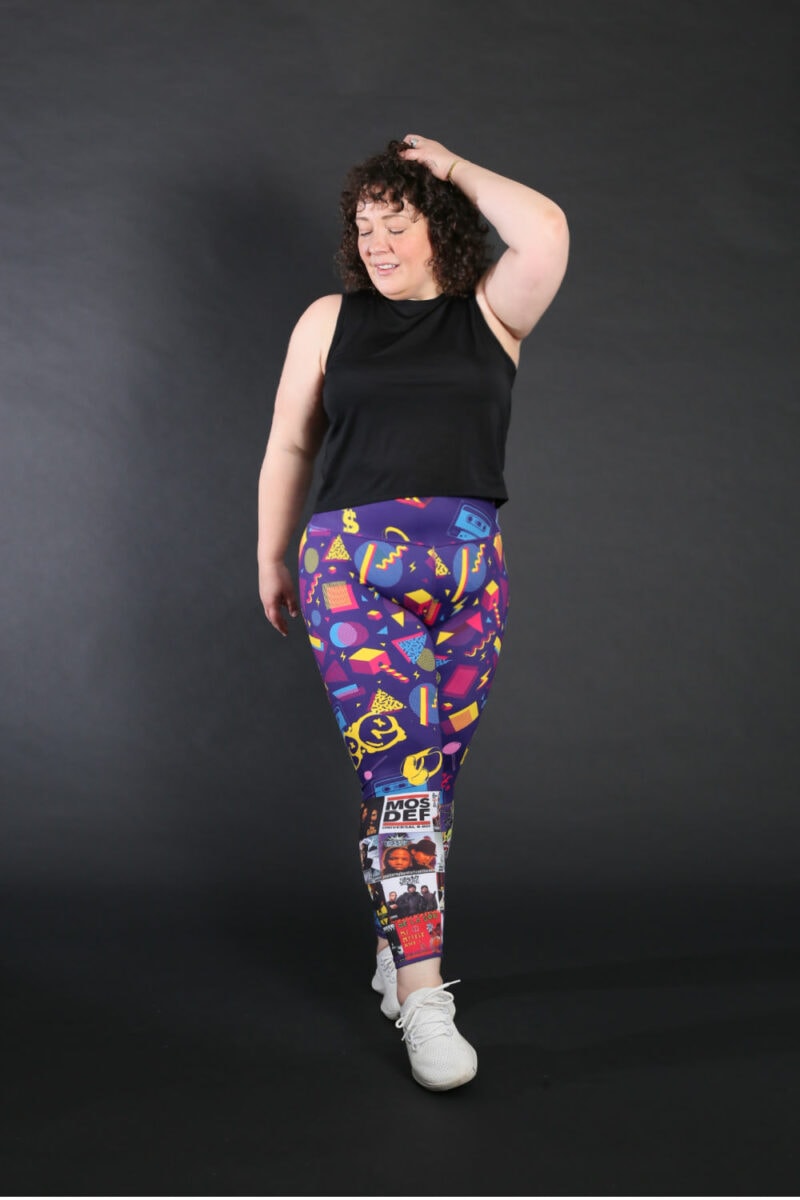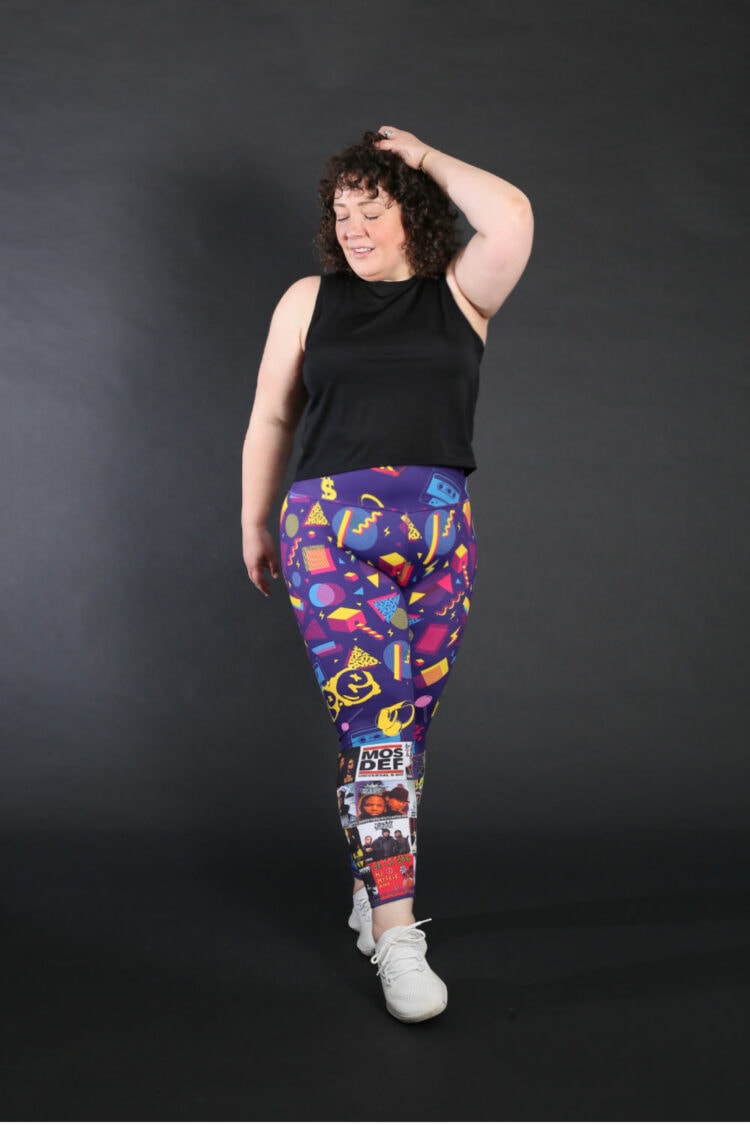 The prints are badass, but the fabric is so soft and the fit so good (even after hours of wear), that I love wearing a pair with a comfy sweatshirt on the weekends.
These are high-waisted leggings, but not so high I am tucking them into my bra. They are above my belly button, and stay there. As they warm up during a workout, I can adjust them. Others with soft bellies may find the need to adjust their leggings or bike shorts a few minutes into a ride or workout for comfort; Miami Fitwear leggings are stretchy enough that they can smooth across the belly, or even tuck in between belly and thigh.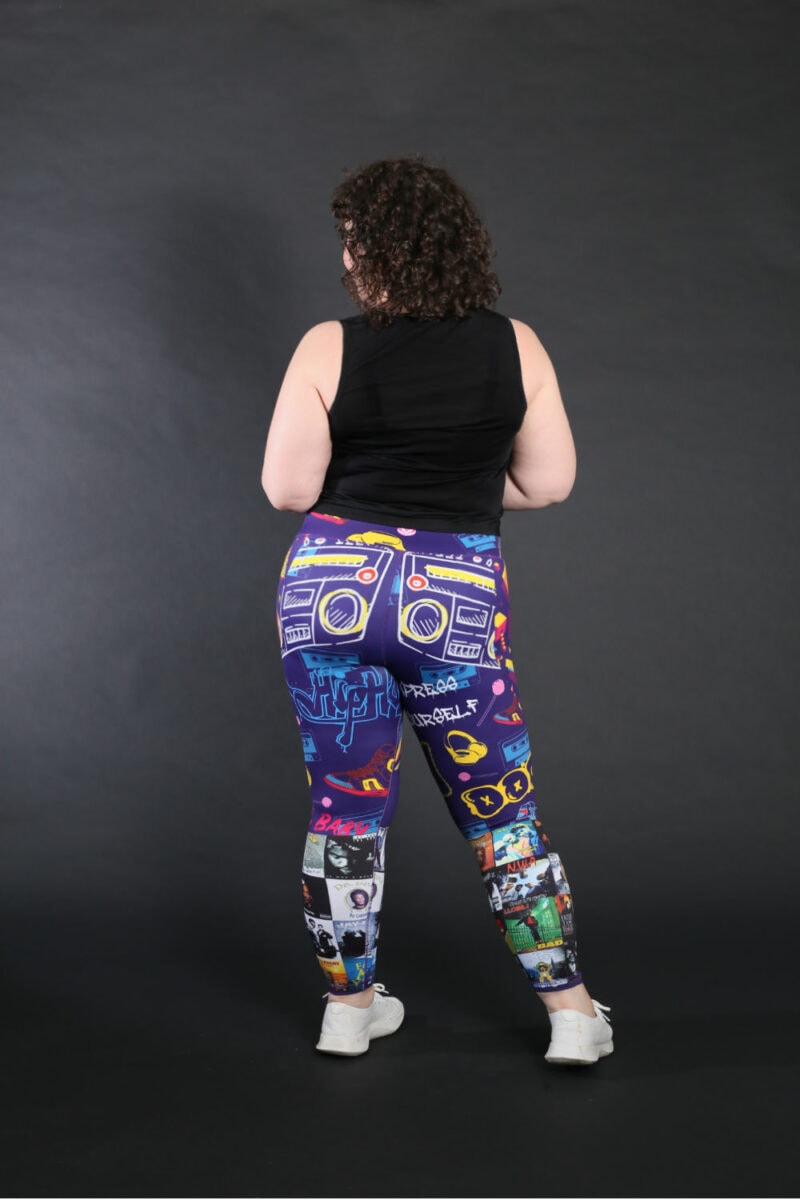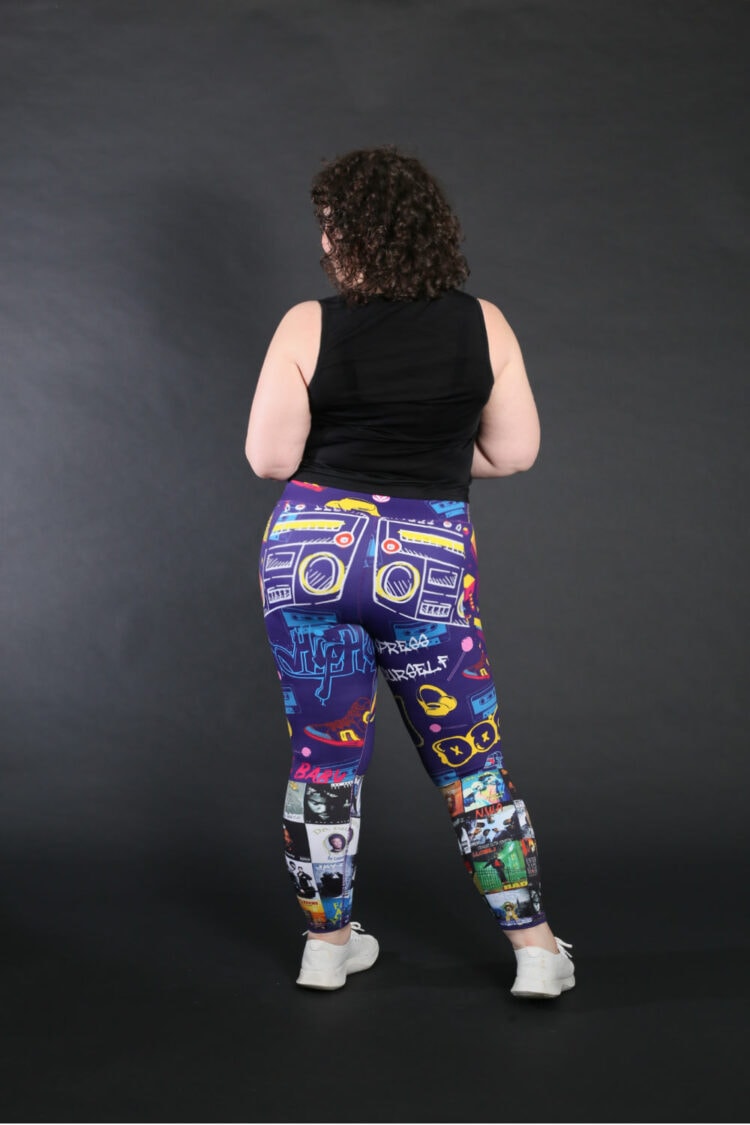 As you can see, the 7/8 length is perfect for my 5'3" frame. The soft fabric makes it comfortable even over my solid legs and ankles. And the leggings in these photos have also been washed and even dried multiple times so I could truly review the quality of Miami Fitwear.
Is Miami Fitwear Worth the Price?
Miami Fitwear is not cheap. You could get a couple of pairs of Amazon or Old Navy leggings for the price of one pair of Miami Fitwear leggings. But we grown-ass women know that some things are worth paying for, and IMO, these are.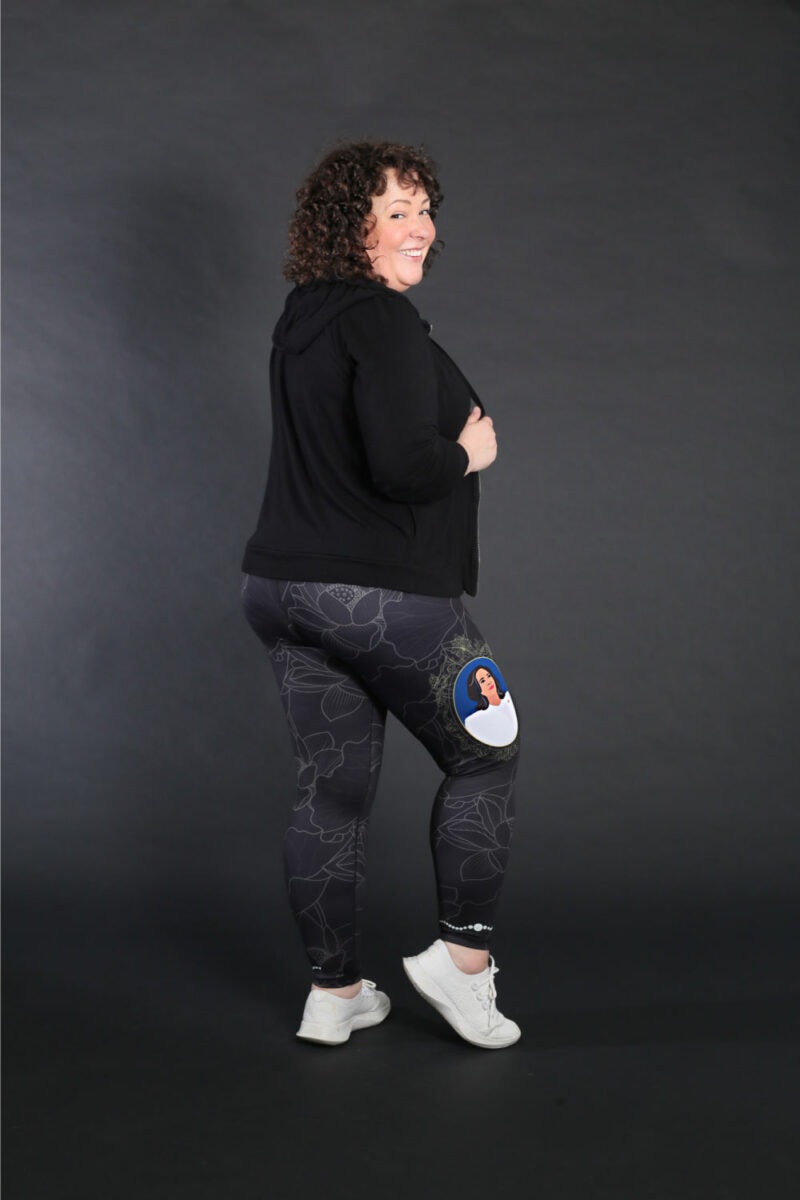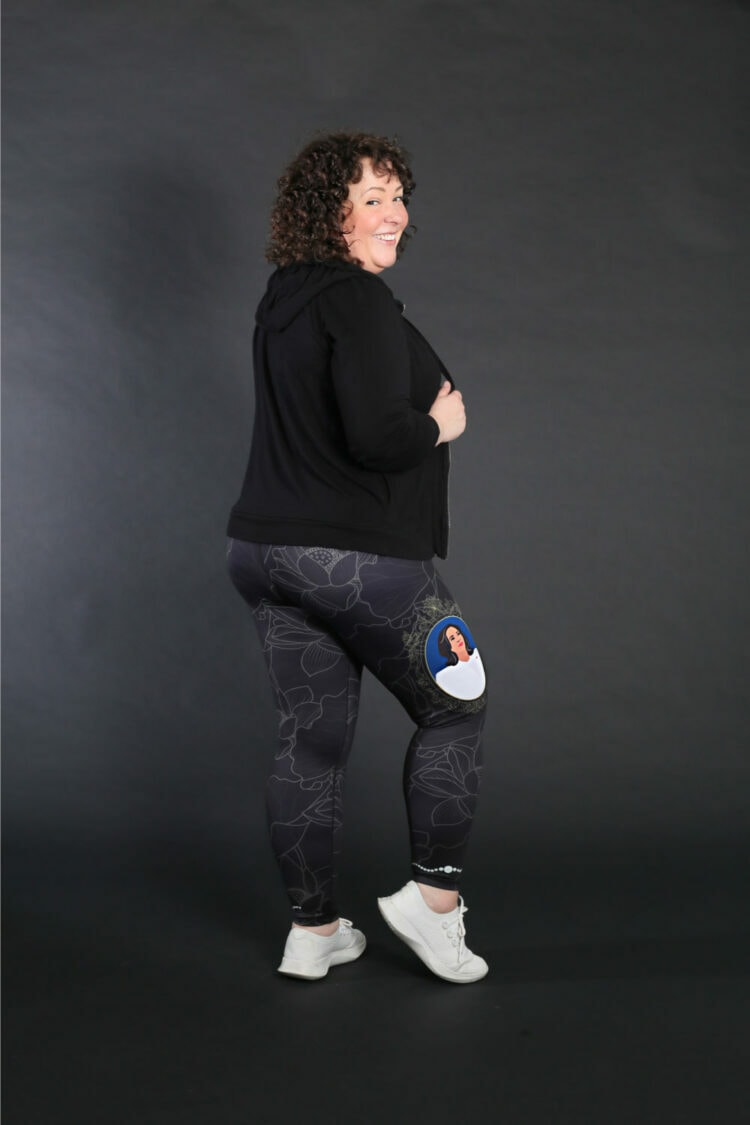 They're durable. They're comfortable. They work with, not against my body. And heck, they are super cool looking too. Whatever your personal style aesthetic, your beliefs, or your hobbies, Miami Fitwear likely has a print perfect for you. Wearing fun and comfortable activewear makes workouts more enjoyable; these prints make me excited for when it's possible to again enjoy group fitness classes.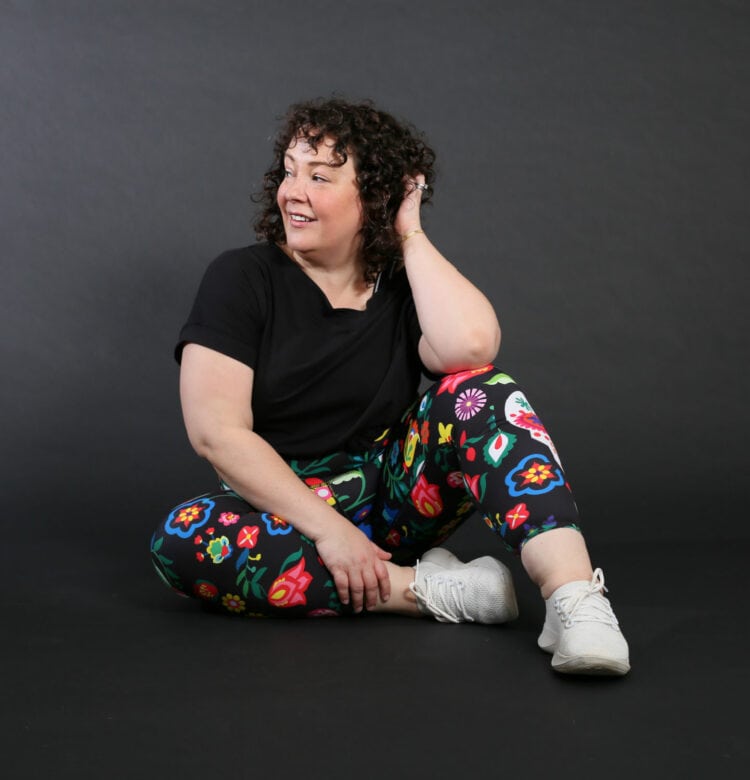 I will not be the woman in the black leggings hiding in the back of the room; I will be up front getting the most out of the experience in what likely will be the coolest leggings in the crowd. Everybody deserves such an experience, and I love that Miami Fitwear offers just that!