This article may contain affiliate links; if you click on a shopping link and make a purchase I may receive a commission. As an Amazon Associate, I earn from qualifying purchases. 
This post is sponsored by Soma, however the idea, the content, the wording is all mine.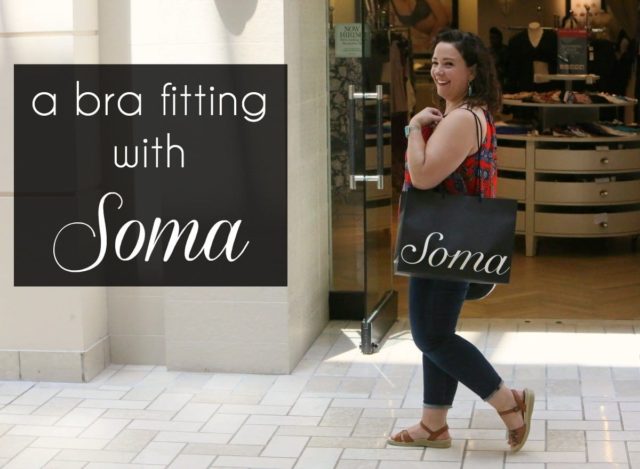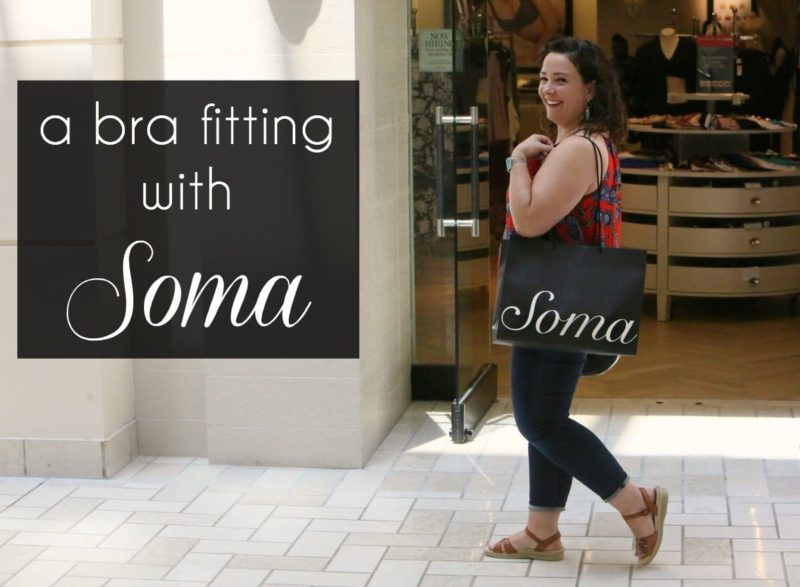 When was the last time you were fitted for a bra? If you're like most of America, the answer is that it's been far too long. Did you know you should get a bra fitting every six months? Your body is constantly changing due to gravity, age, exercise, weight, and more. Bras, even when properly cared for don't last longer than that, so it makes sense to visit a skilled bra boutique to get a fitting and update your lingerie drawer. This experience isn't one many women look forward to; I found Soma makes the bra fitting experience quite painless and dare I say fun!
Like most women, the last time I got fitted for a bra was far too long ago. It was before I quit my job, before I started going to a gym, before I lost a couple dress sizes. I had replaced bras, but I guessed my size based on how my old bras fit. My new bras were the same brand and style of my old, but they just didn't fit the same and weren't as comfortable. I knew I had to go to an expert. I've always had success with Soma and I love that they have staff on hand at every boutique, all the time, to help you find the perfect bra while feeling comfortable (and not having to get naked!). I reached out to them asking if they'd be game for me sharing my experience getting a bra fitting at one of their Soma boutiques and they loved the idea.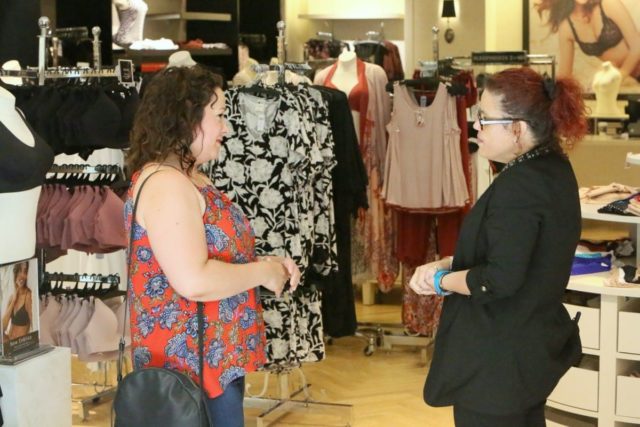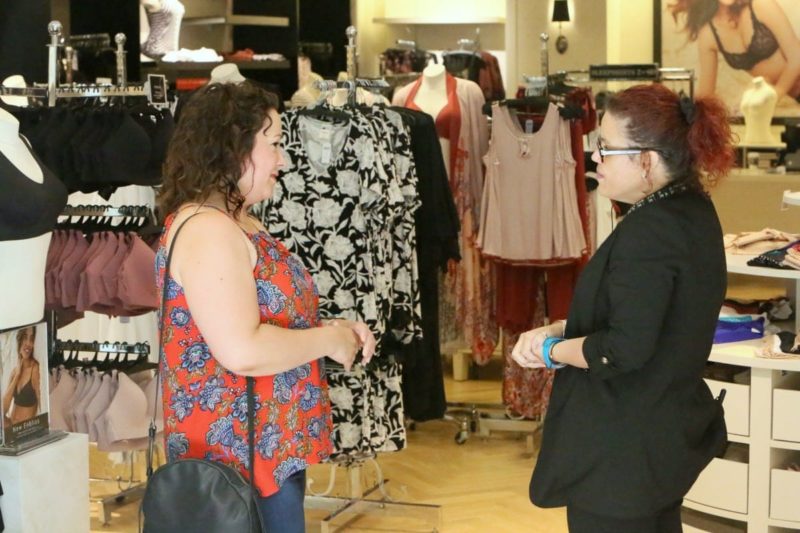 Visiting Soma for a Bra Fitting
I recently visited the Soma at Tyson's Corner, Virginia and met with Maria, one of Soma's Expert Fit Stylists. She asked me what I was looking for that day. I told her I needed to be fitted, I was looking for an everyday bra, but also a strapless bra. I like a molded cup because it gives me the lift, shape, and smoothness that I like and also works with my wardrobe. I was also open to trying other kinds of bras as my body is very different from what it was a year ago. Maria invited me to a spacious fitting room with flattering lighting. I took off my top, but no other clothing. Maria used a tape measure to get a general idea of my size and then left to pull a few different styles of bras. Maria returned with the bras as well as one of Soma's seamless camisoles to wear over the bras to get a gauge for fit.
At my last fitting which was at Nordstrom, I was 200 lbs. and the employee said I was a 38 DDD. My previous fitting, I was a 38 F. I was purchasing bras in 36 DD and the cups seemed right, but the band felt a bit snug and I couldn't wait to take my bra off at the end of the day. The bra I wore to Soma that day was a 38 DDD, my strapless bra. Maria called it a "flat tire" because it was so beyond its expiration date. Maria didn't immediately mention what size she thought I was, just brought bras for me to try and see. Soma thinks about bras the way I do about fashion – the number isn't important, what's important is fit. You may be a different size depending on the style of the bra or the brand.
What I found though is 99% of the bras I tried fit best in a 36 G. I NEVER would have thought that was my size. As I told Maria, it's a big reason why I haven't felt Soma bras fit my figure. On occasion, Soma has sent me one of their bras as a gift. I've guessed my size, the bra comes, it's beautiful, I wear it once or twice and find it uncomfortable or gives me a weird shape. Come to find out it wasn't the bra but me! This visit made me realize how great fitting Soma bras are… if you're wearing the right size!
Knowing I was there to review Soma bras, Maria knew I wouldn't be overwhelmed by a large selection and brought me 12 different bras to check out. She would leave the fitting room as I tried it on and return after I said it was okay. If you're not comfortable being in just a bra with a Soma Stylist, slip the cami on or a top you've brought. Their Stylists are skilled enough to be able to gauge fit and do adjustments whether or not you're fully dressed, and your comfort is paramount. And the adjustments were so worth it and show why an in-person bra fitting every so often is so valuable.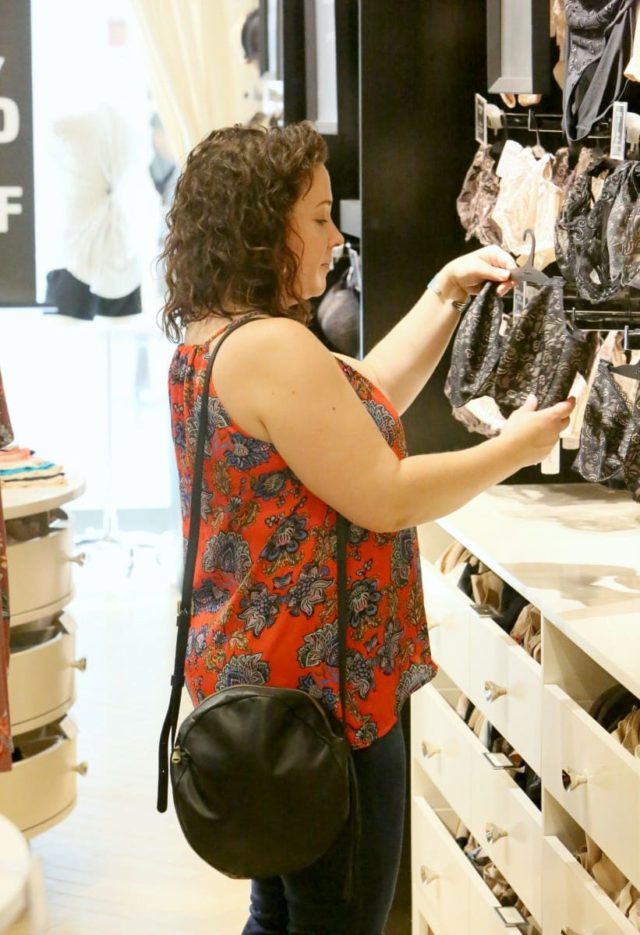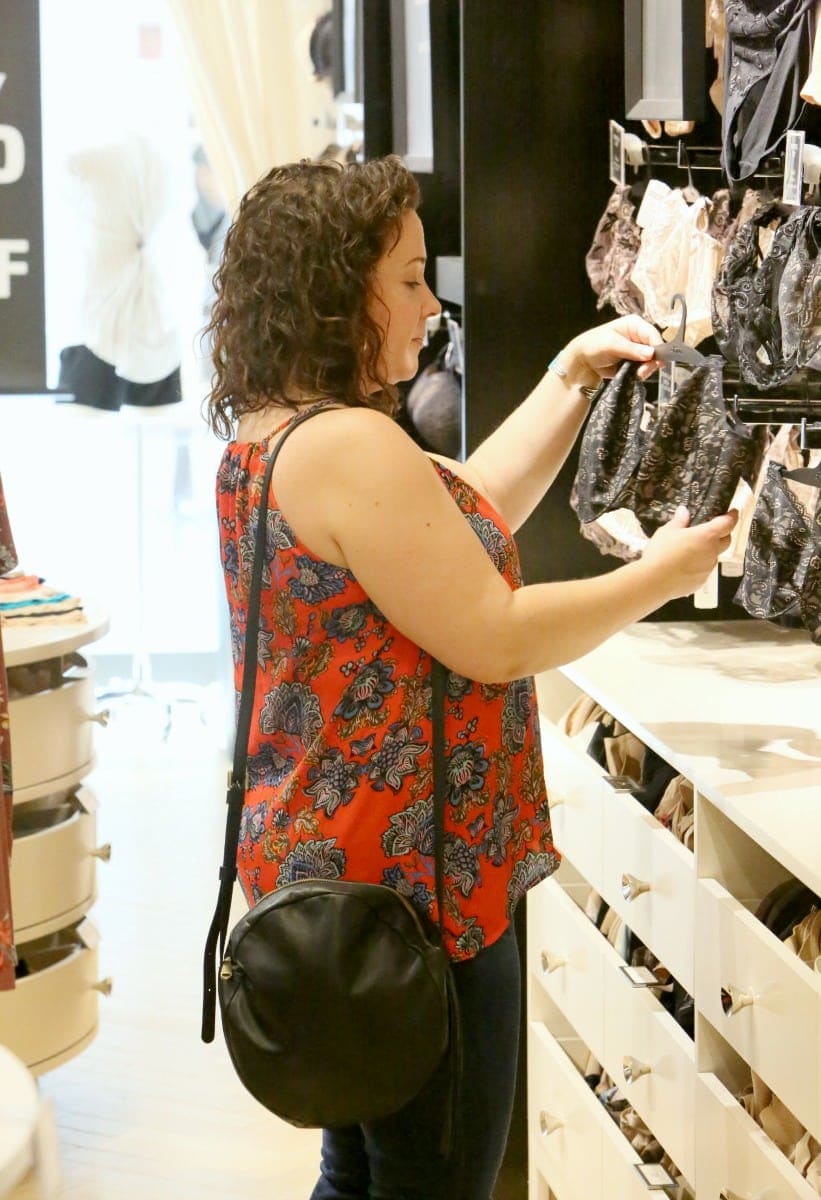 How to Adjust a Bra for Perfect Fit
I was taught at some point in life that I should hook my bra on the middle hooks. Maria taught me that no, I should actually put it on the last hooks. Then as the bra stretches out with wear I can go tighter and lengthen the life of the bra. She also showed me how to adjust my breasts in the bra cups for the best shape. She would adjust the straps until I could comfortably slip two fingers underneath. More space, and the bra isn't lifting like it can. Less space, and you're putting strain on your shoulders. Slipping the seamless cami over the bras really helped me to see the shape and fit of each bra.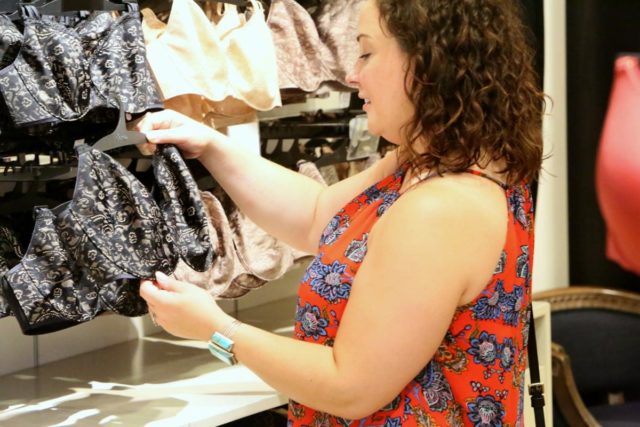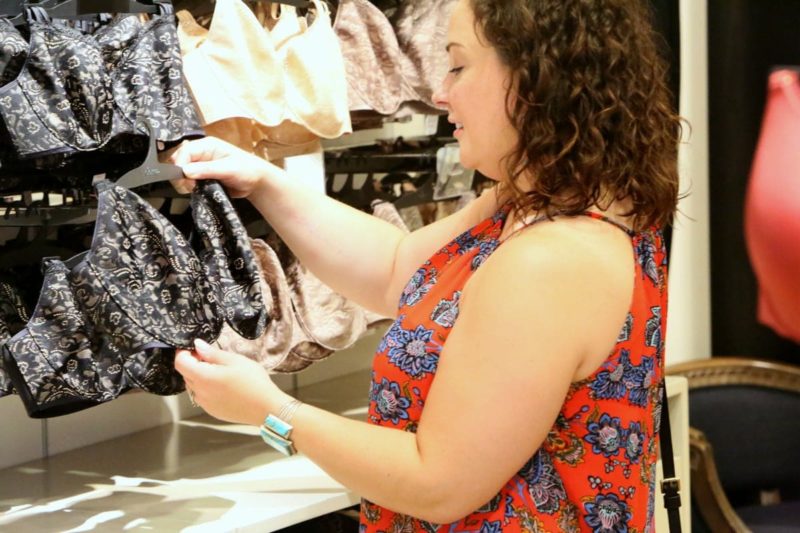 The Soma Shopping Experience
Maria was completely honest and would tell me when she didn't think a bra did my figure justice. She also didn't quibble if I said I didn't like a bra. It was nice to know we were on the same team, working to find me a great bra versus make a great sale.
After trying on all the bras, I got dressed and met Maria out on the sales floor. Armed with the bras I did like, we went through the walls and drawers and found the colors and patterns I preferred. She showed me coordinating undergarments, but there was no sales pressure. I took a look around at the racks and tables and Maria provided information about each product. While she was helping me, there were other salespeople assisting other customers, managing the registers, restocking the sales floor and keeping the place looking beautiful. As a previous retail manager, it was clear the whole team was well trained and felt confident in their roles.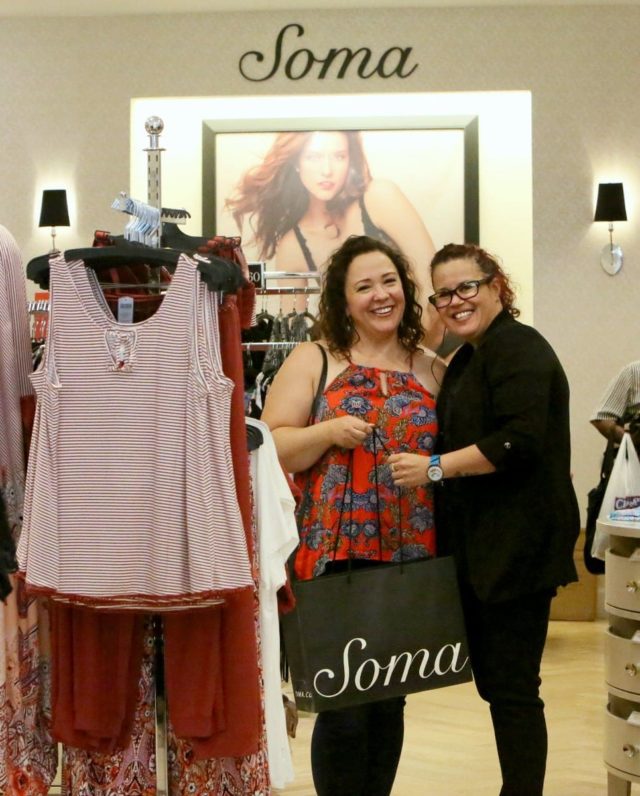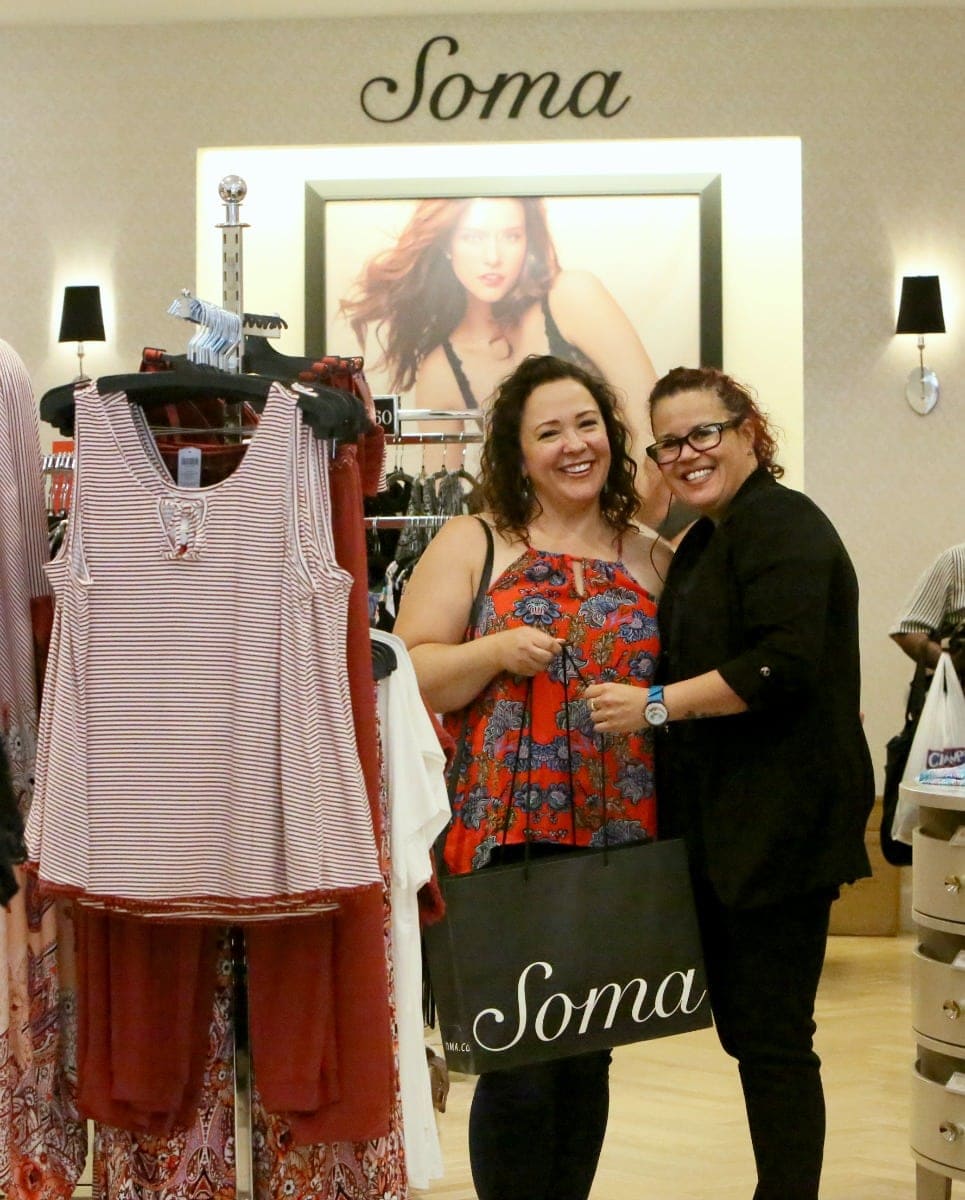 This was by far one of the best in-person shopping experiences I have had in a very long time. In this day and age, Internet is king and the mall has been affected with fewer payroll hours, disinterested sales staff, and fewer customers. But walking into a Soma reminded me of the mall experience of the '90s. Beautiful store, well stocked, engaged staff, personalized service.
Soma is also a great place because their prices make sense. You can find bras up to an H cup, but you won't be paying a fortune. The quality is stellar, but you won't be spending $90 for a single bra. On top of that, if you join their free program Love Soma Rewards you gain points with each purchase (online and in stores) to earn $5 rewards you can use toward future purchases.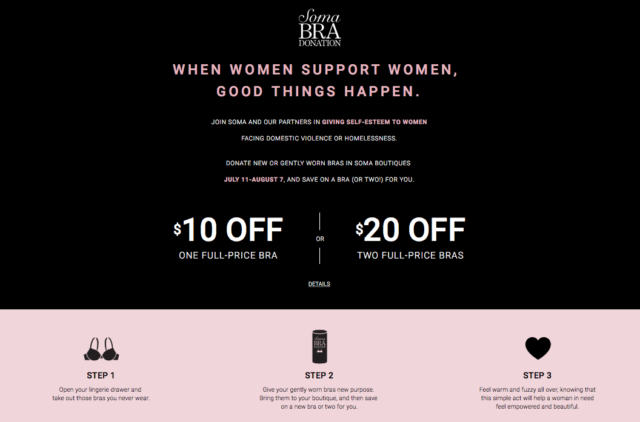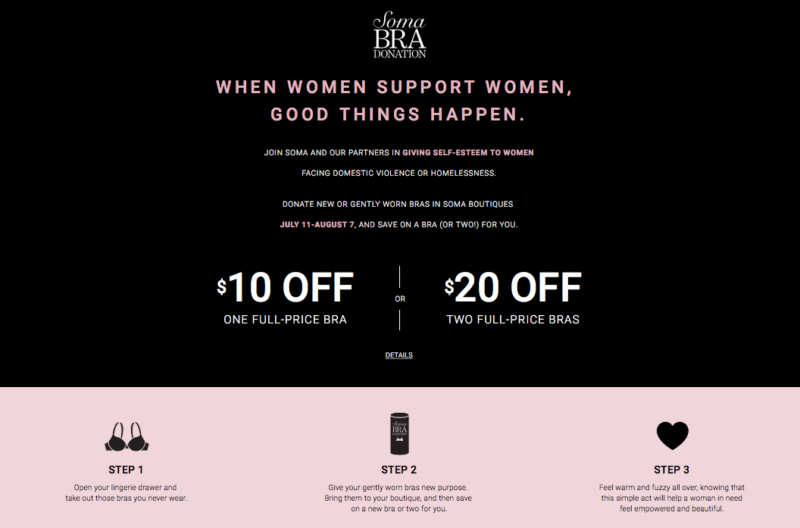 Soma Bra Donation
In July 2010, Soma set out on a mission to make a difference by collecting bras for women in need. Soma partnered with the National Network to End Domestic Violence, the leading voice for survivors with more than 2,000 affiliated shelters across the country. In 2017, Soma expanded to include the I Support the Girls organization. I have written about I Support the Girls in the past, have hosted donation collections at my old office, and find them such an amazing charity. Inspired by Soma's Bra Donation, Dana Marlowe began to collect bras and hygiene products for women staying in homeless shelters in the DC area. I Support the Girls now helps to restore dignity and self-respect to homeless women across North America and Soma donates some of the bras they receive to this organization.
Now through August 11, donate new or gently worn bras to your local Soma boutique and save $10 off one bra or $20 off two. What a perfect reason to head in for a fitting and update your bra wardrobe. Help your figure and help a fellow woman who is in need. Click here to learn more about Soma's Bra Donation program and promotion.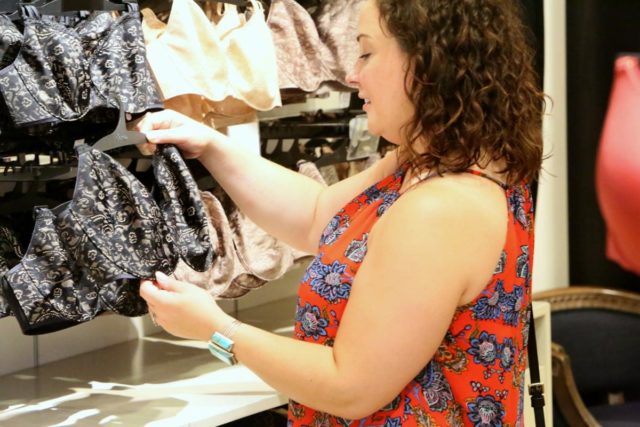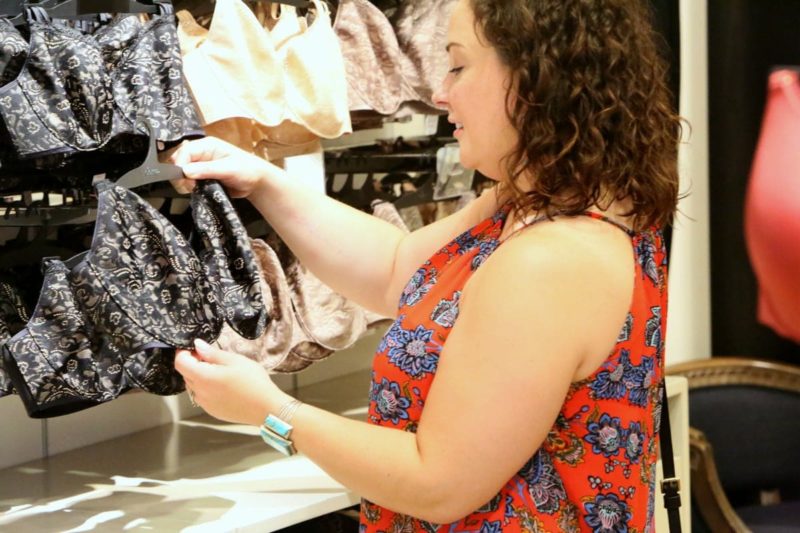 What I Got at Soma
So of course, have to share what I ended up getting! Soma is much more than just bras. They have underpinnings to coordinate with the bras, but also a large variety of panties in different fabrics and fits. They have some amazing loungewear and pajamas, accessories and more. For reference, everything I got was either a 36 G or size Large unless otherwise noted. What I got:
Have you experienced a bra fitting at Soma Intimates? Do share your results in the comments along with your favorite Soma pieces. I learn so much from you readers, in fact you're the reason I've become a fan of Soma. Your faves may become the new fave of a fellow reader!