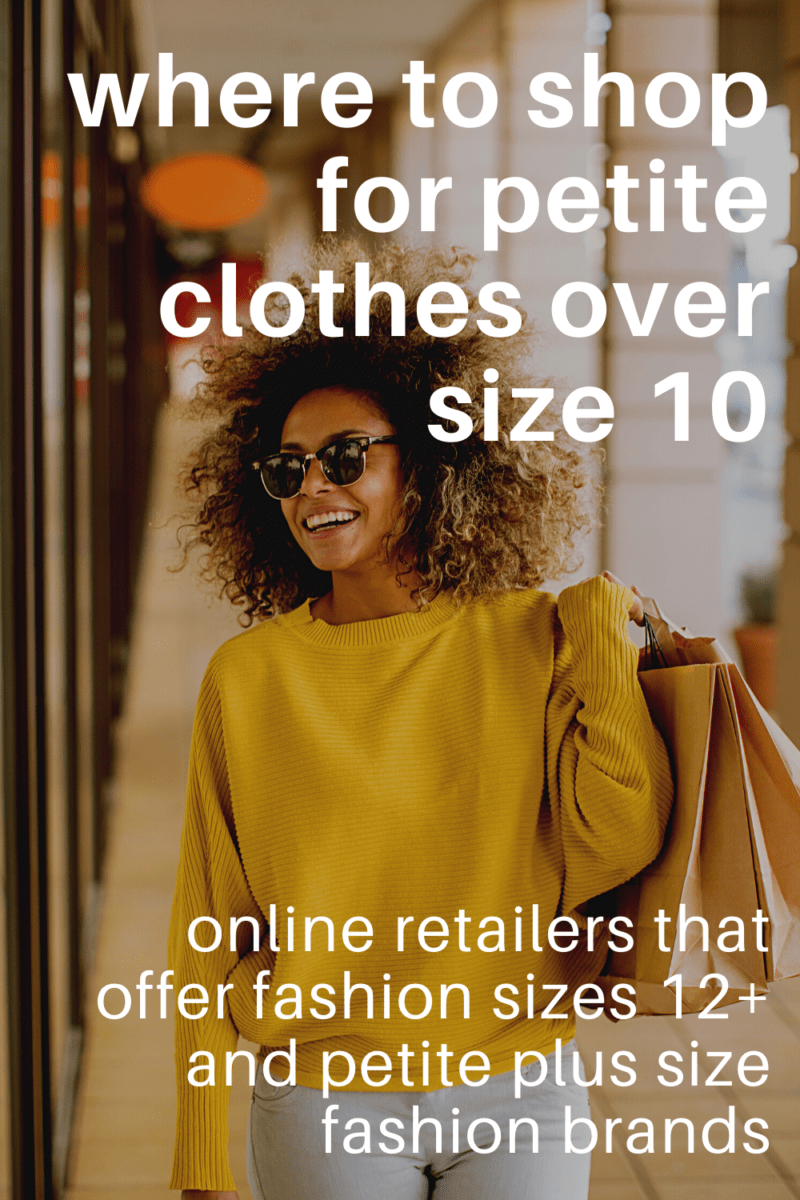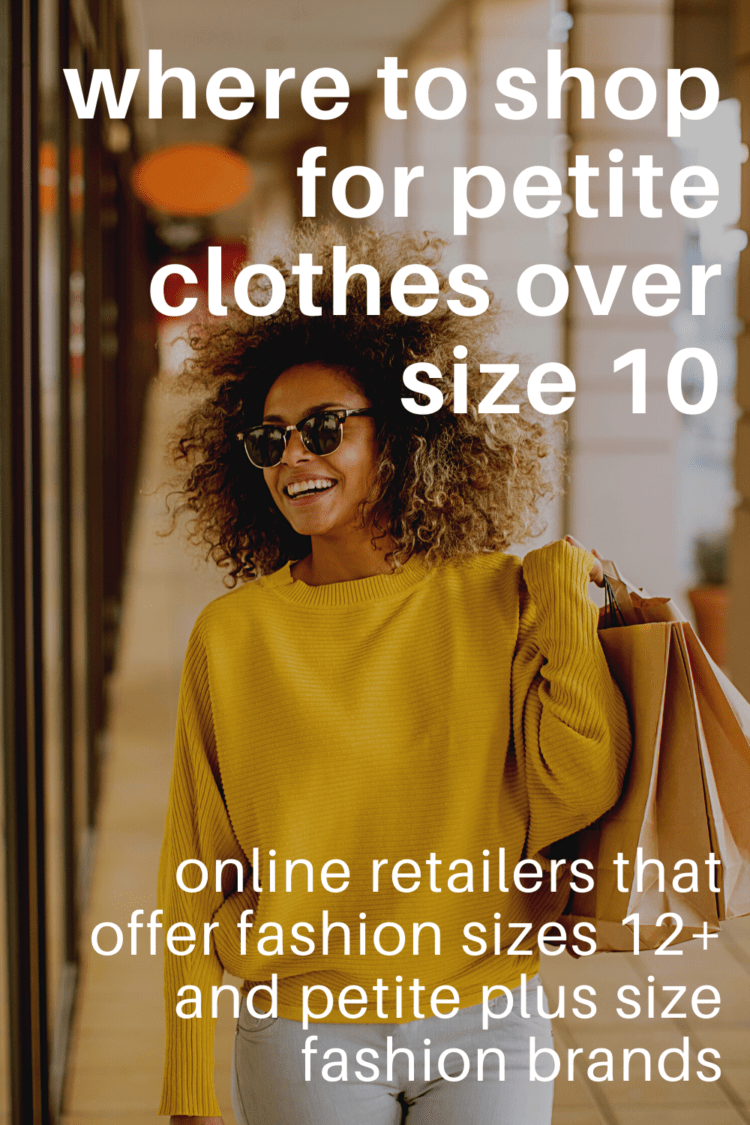 Why don't most retailers offer petite clothes over size 10? That makes absolutely no sense considering the average American woman is 5'3″ and a size 16/18! As someone who is 5'3″ and has been a size 12-16 for all of her adult life, I decided to do some research and make a list of where to find petite clothes over a size 10.
Below lists what I gathered; names are linked to go to their petite offerings and what size they go up to. I was pleased to find so many retailers offering plus-size petites, and at a range of price points and styles as well. The 35 retailers I found that offer petite clothes over size 10:
Petite Clothes Over Size 10 and Plus Size Petites: Where to Shop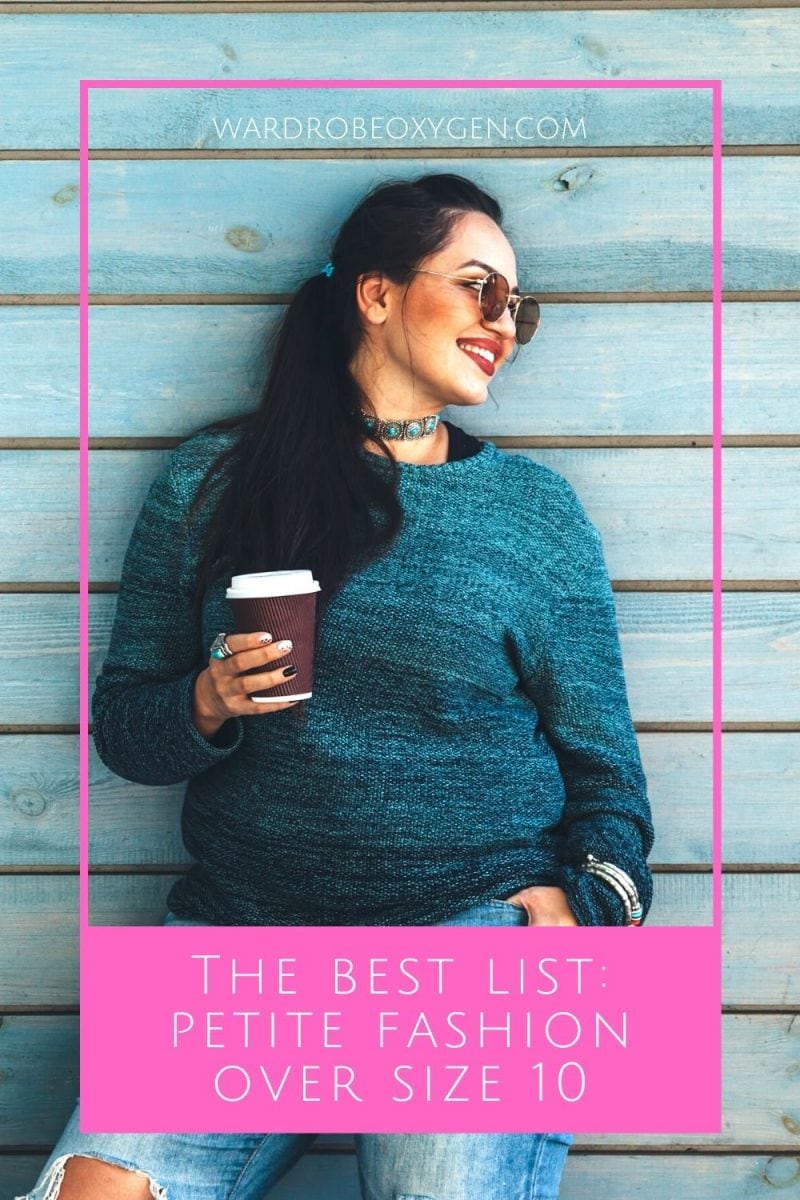 It is amazing that in this day and age, with the average height and clothing size of the American woman, that this list isn't longer! Especially now as retailers are struggling to stay open, I am surprised more haven't made an effort to embrace the variety of women's sizes so they may remain successful. And I know those of you who are tall also struggle to find clothing in your size. I can only hope that this year inspires retailers to stop looking to the past for what works and look to the current population and the success of those brands that have embraced a broader range of sizes and heights of customers.
I really hope this list of retailers that offer petite clothes over size 10 isn't exhaustive, and if new brands come on the scene I plan to update this list to keep it as a valuable resource for petites.
I'd love to hear from you – are there any retailers I didn't mention who offer petite clothes over a size 10? Leave their names in the comments. And if you have had positive or negative experiences with the petite offerings at the above retailers help another woman out by sharing your rave or warning as well!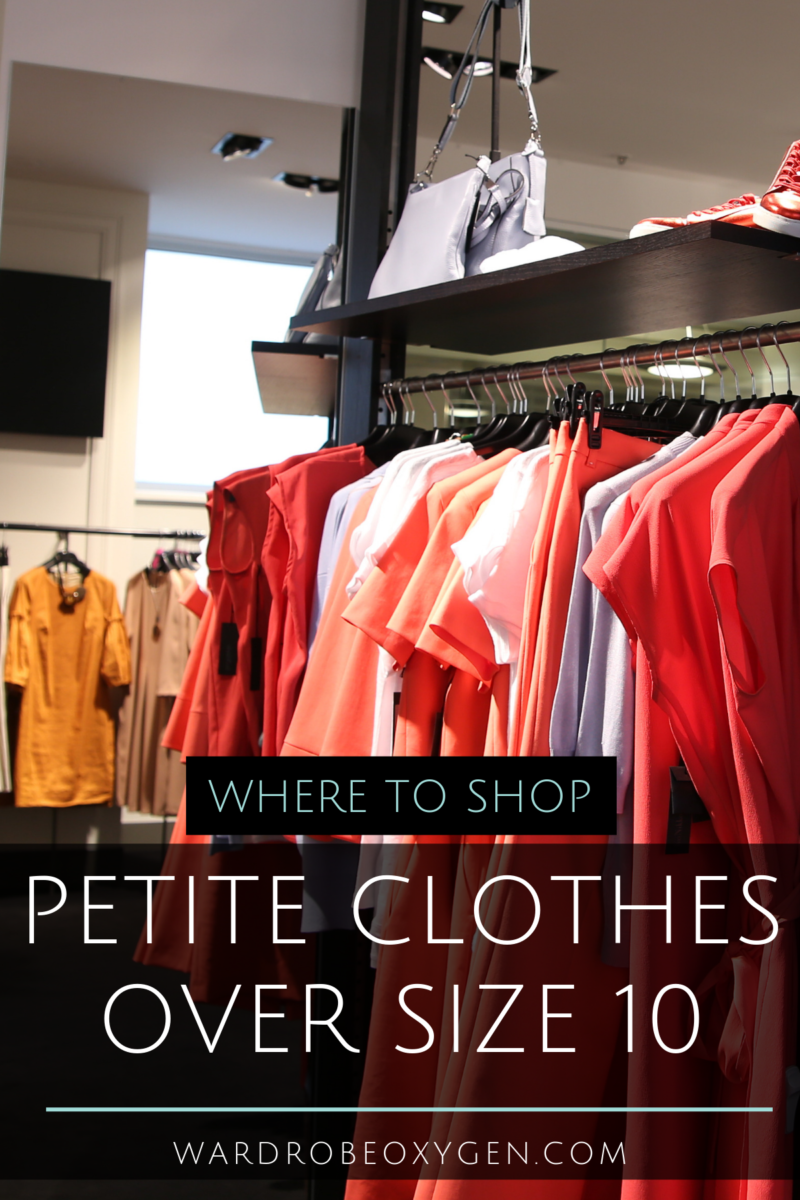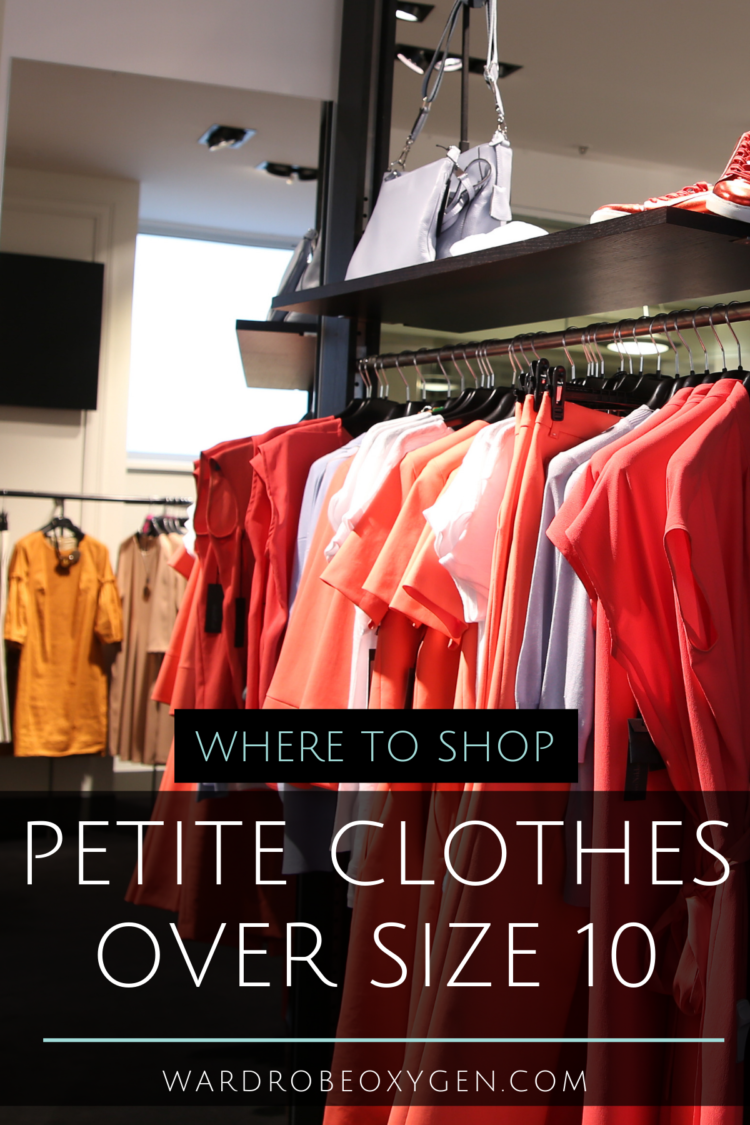 This post was originally published in the summer of 2019, however, with so many changes in the retail world and the increase of online shopping, I updated the list to feature current retailers that offer petite clothes over a size 10 and have a strong online presence.