This article may contain affiliate links; if you click on a shopping link and make a purchase I may receive a commission. As an Amazon Associate, I earn from qualifying purchases.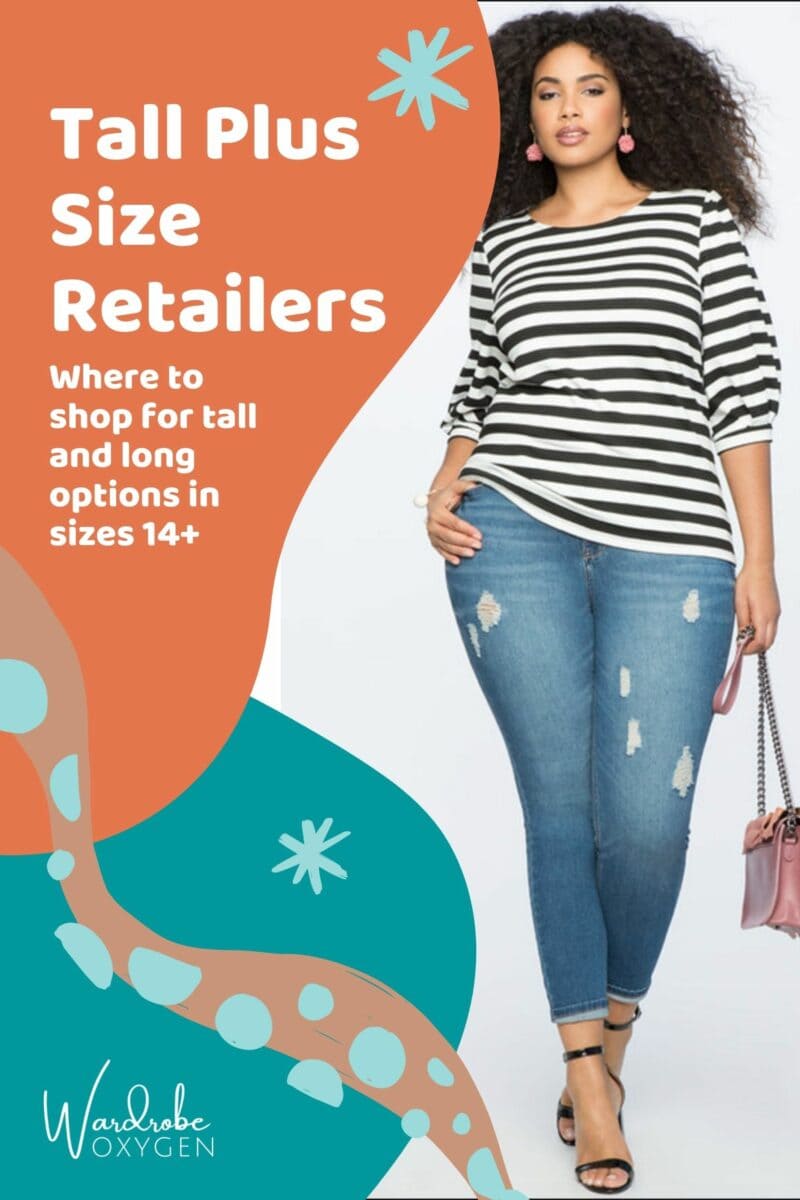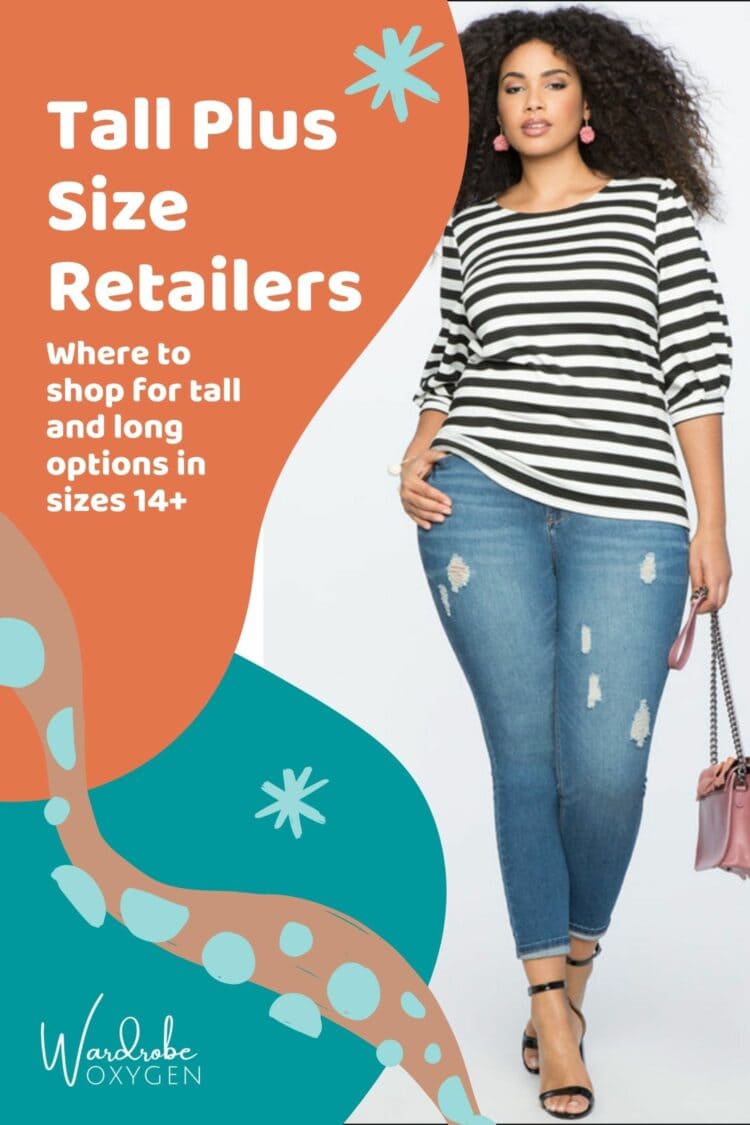 I have had several readers over the year ask me for the best plus size tall clothing retailers. It is hard to find apparel in the right length and fit, but even harder when you wear plus sizes. Below I share the best plus size tall clothing retailers and brands that make plus apparel for women in long lengths. The list is in alphabetical order. With each I share their size range and details on the company's shipping and return policies.
This article on the best plus size tall clothing retailers was originally published in 2014 but has been updated to feature those retailers still in business, the new retailers on the scene, and feedback when available.
The Best Plus Size Tall Clothing Retailers and Brands that Offer Plus Size Long Lengths in Plus Sizes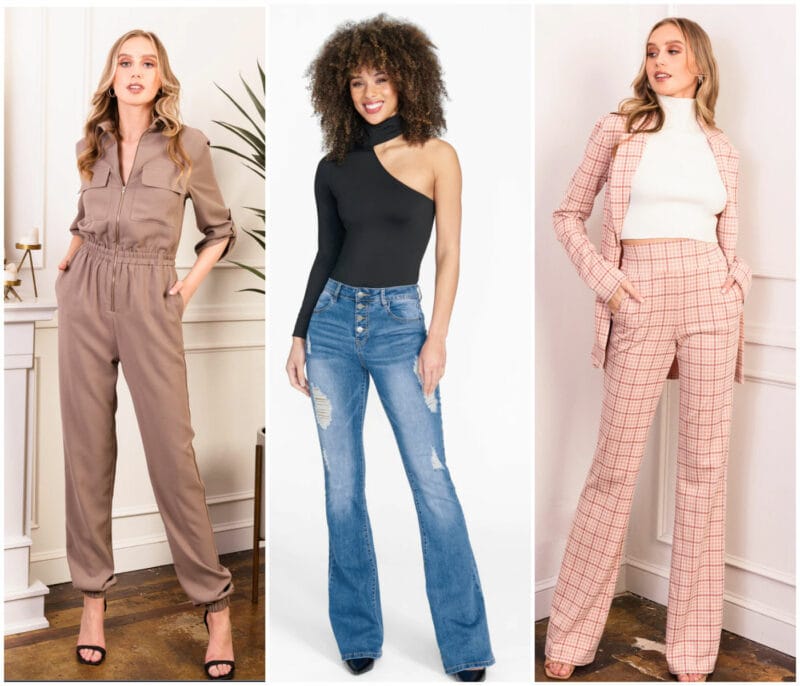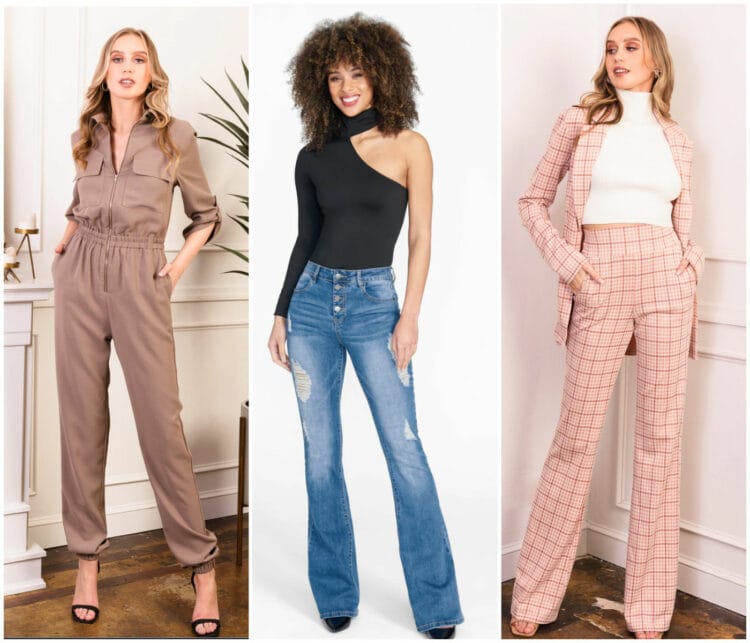 Alloy Apparel
Alloy Apparel is one of the few retailers from my original 2014 review of the best plus size tall retailers that is still in business offering trendy and wallet-friendly tall apparel. From suits to skirts, jumpsuits to jeans, Alloy has a pretty extensive range of apparel in tall and long length fits. However, Alloy Apparel is now only available up to a US size 20 (waist of 37″ and hip of 45″).
Alloy Apparel has extensive customer reviews which helps you figure out which styles may be best for you, and what size to purchase. Alloy Apparel offers free shipping on orders of $100+, returns within 30 days, and an interactive return site that provides mailing labels for a $6.95 fee.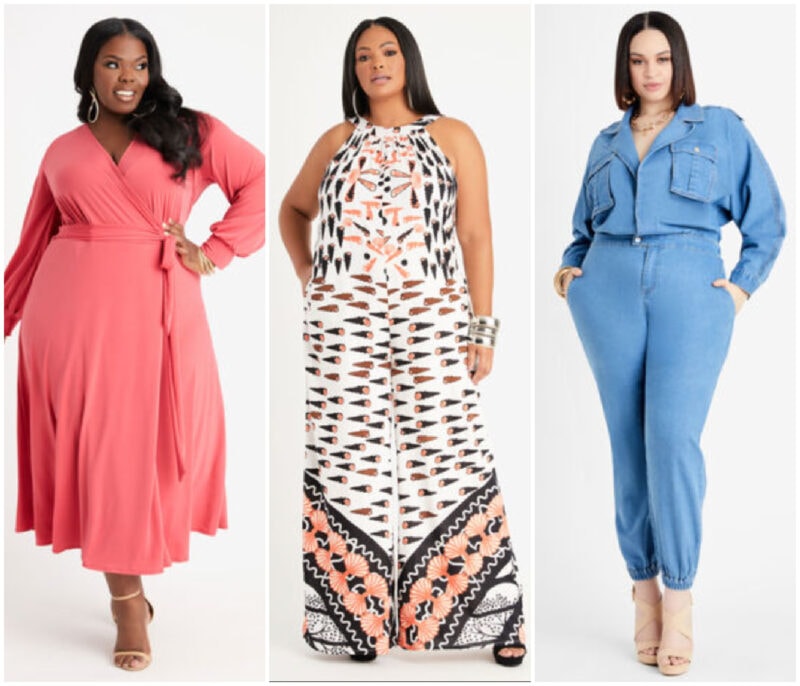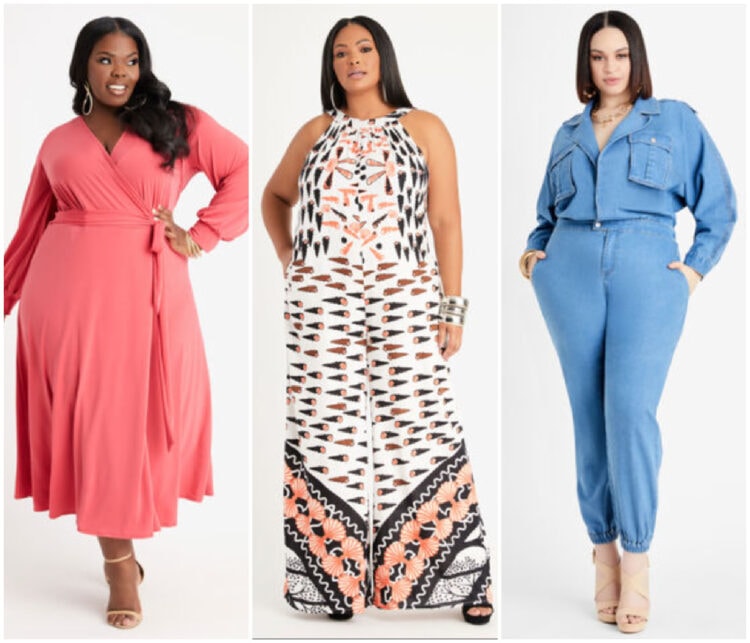 Ashley Stewart
Ashley Stewart has a Tall Collection which offers dresses, blazers, jumpsuits, jeans and more in sizes 10 through 34/36. Ashley Stewart is a place to find bold colors and prints and trendy details at a wallet-friendly price.
Ashley Stewart has an $8.95 flat rate for shipping. Returns have a 30-day window and can be returned by mail with the label that comes with your order for an $8 fee; you can also return online purchases to your local Ashley Stewart store.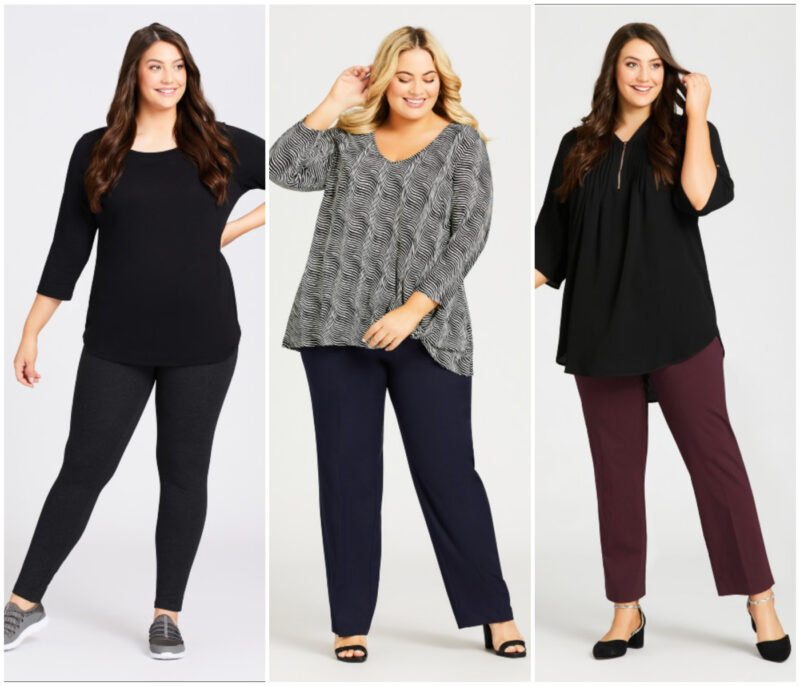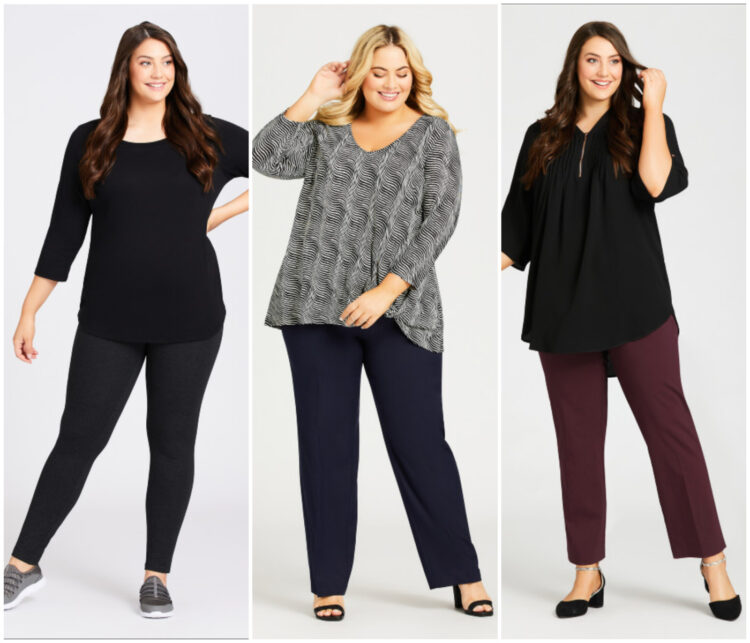 Avenue
Avenue carries tall fit pants in sizes 14-32. The inseam length of Avenue pants depends on the style; some were only 1″ longer than the standard length, others were 3″ longer. I saw inseams up to 34″ in length. Avenue offers tall styles ranging from casual knit pull-on pants to trousers appropriate for the office and dressier locations.
Avenue has a flat rate of $7.95 for shipping, but it's free if you spend $100+. Avenue uses Happy Returns, which makes it free to return to a Happy Returns location or $5.95 if you use their mailing label. Returns have a 90-day window.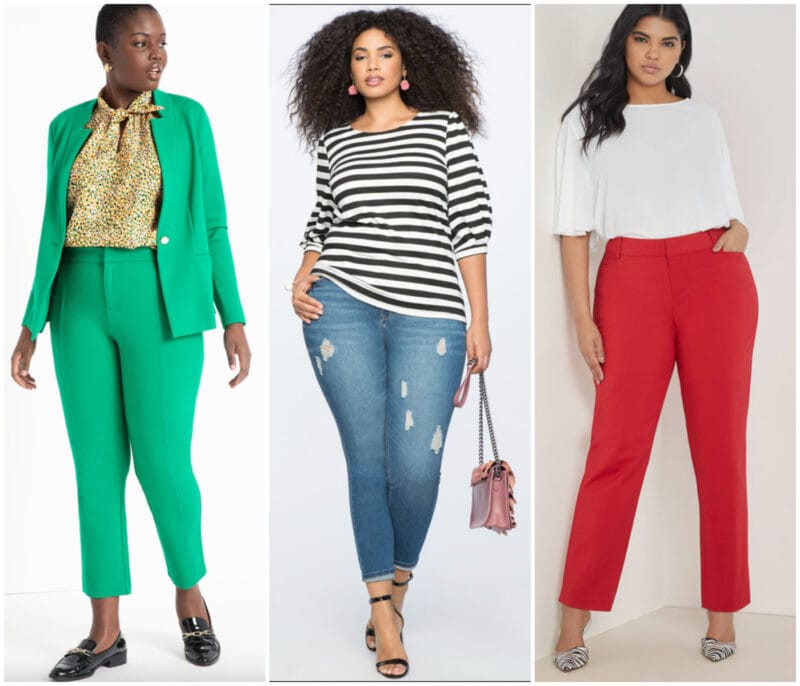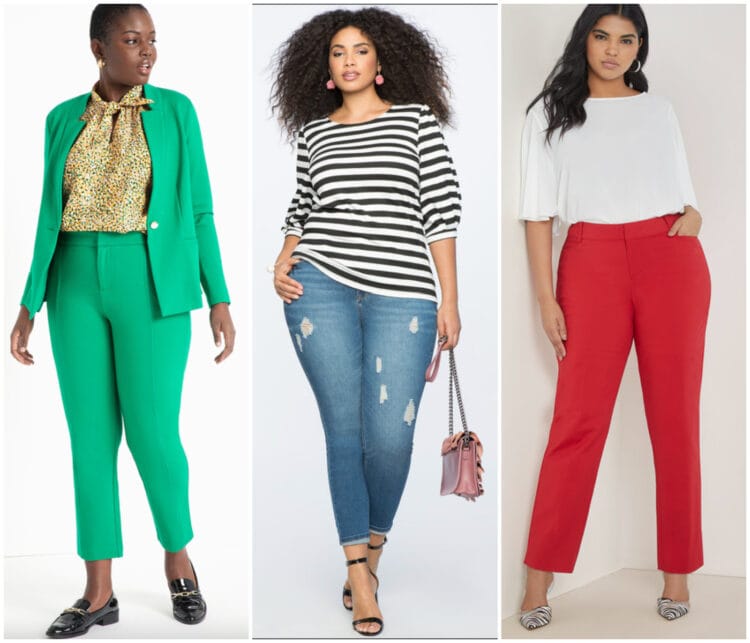 Eloquii
When I originally wrote this review of the best plus size long retailers, I included Eloquii, which just launched their Kady pant which came in three lengths. The Kady Pant now comes in three lengths as well as three fits, and an amazing range of colors and the occasional prints.
Eloquii has extended their pants and jeans collection and several styles are now also available in long lengths! Each style shares the inseam (usually 2″ longer than the standard length) and Eloquii apparel is available in sizes 12-28. Eloquii offers free standard shipping on orders $125+ and within 30 days offers free exchanges and $5 return labels.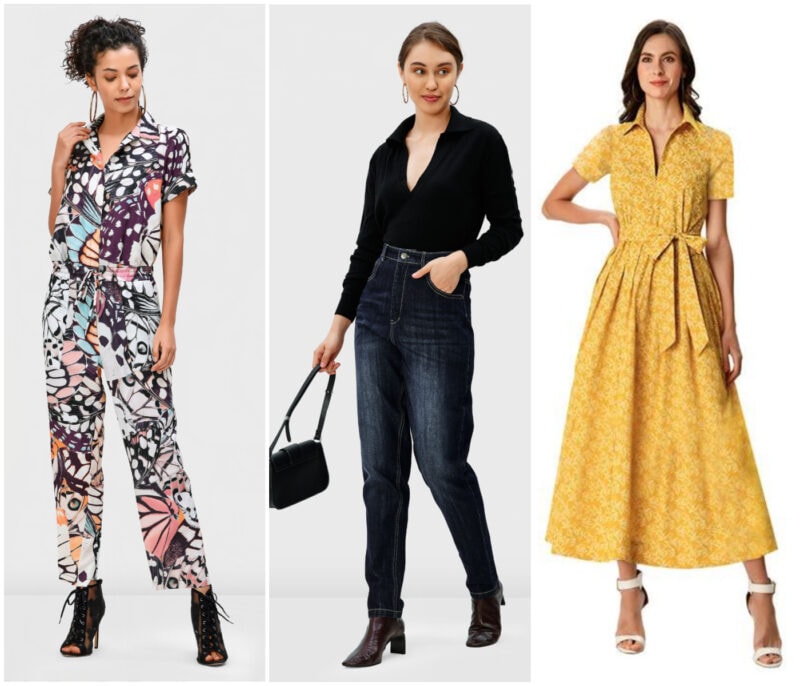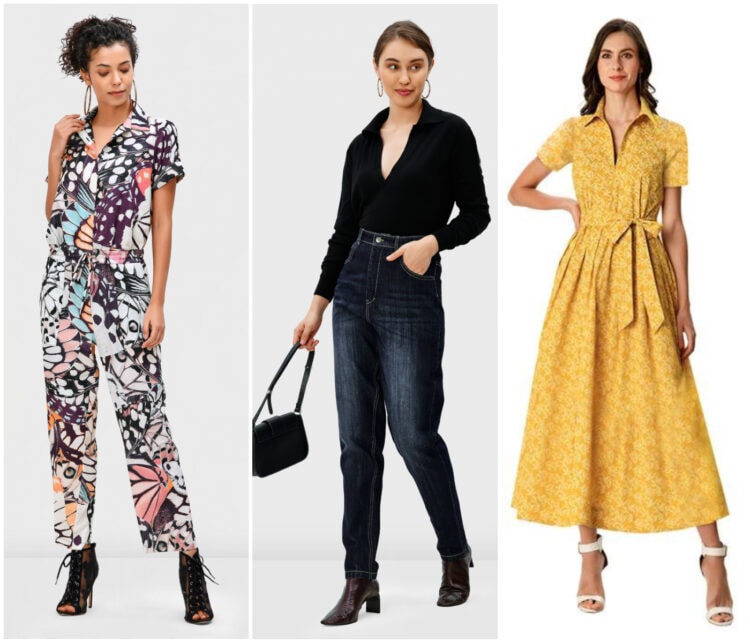 eShakti
Honestly, I would write an entire post about eShakti is the best destination for plus size tall apparel but I know folks like options. But really, eShakti is so great for beautiful fashion in sizes 0-36 available to order based on your height or your custom measurements. You can also customize most any piece with a different neckline, sleeves, and more. eShakti has only become more reliable with more extensive of apparel selection since I last updated this review plus they have a fit guarantee.
eShatki is known for dresses, but the retailer carries denim, pants, skirts, tops, and jumpsuits as well. Shipping starts at $9.95 and goes up depending on the cost of your order. Returns are super easy within 30 days with the shipping label included with your purchase.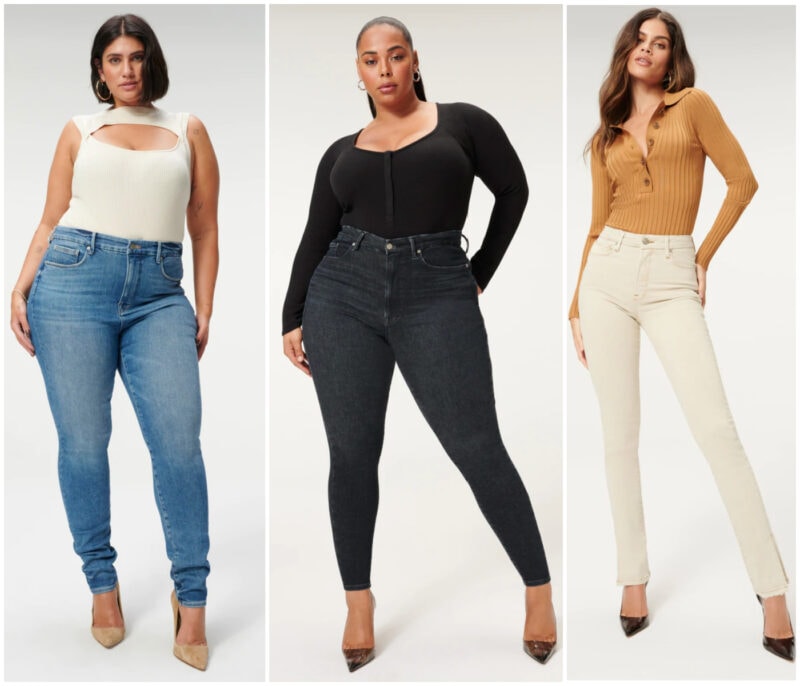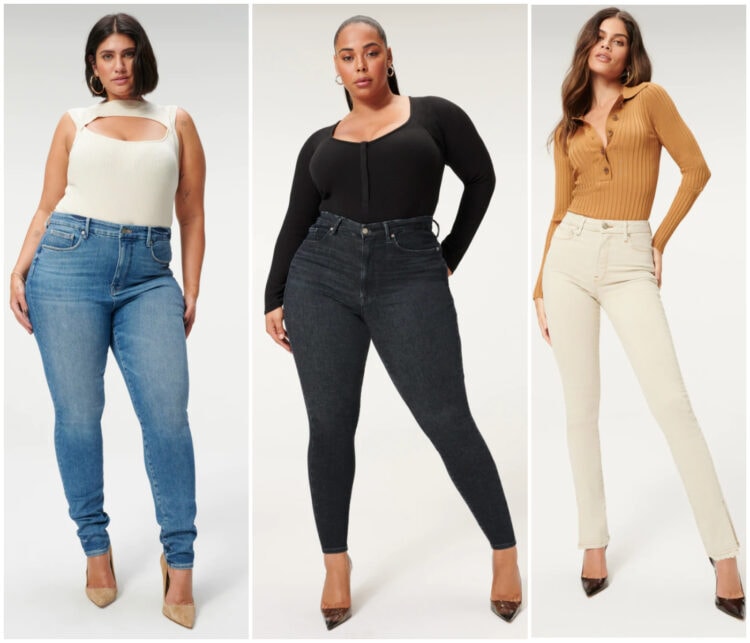 Good American
Good American offers a few styles of their denim in long lengths (33″-35″ inseam dependant on style) and they are available up to size 24. Do note, I find the larger sizes and longer lengths seem to go out of stock faster than other sizes.
Good American is B-corp certified. Good American offers free shipping on orders $125+ and returns need to be made within 21 days. Good American works with Happy Returns ($2.99) and regular mail ($7.99).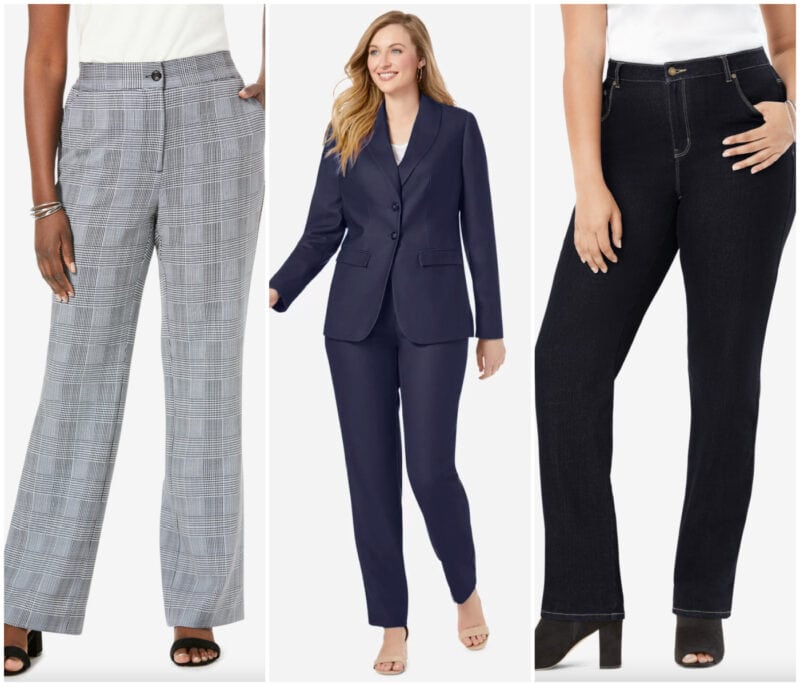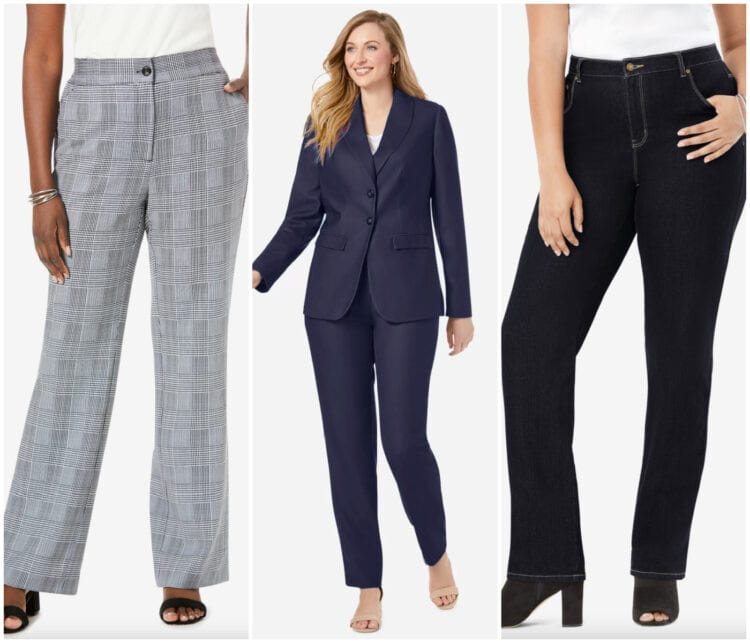 Jessica London
Jessica London used to carry much more tall plus size fashion, but they still offer a few looks of pants, jeans and suiting in tall plus sizes up to 4X which is equal to a 34/36 with an inseam up to 35″. Jessica London is the same site as other plus retailers like Catherine's, Roamans, Woman Within, Ellos, and OneStopPlus and you can shop from all these sites and have your purchases in one shopping cart.
Shipping starts at $6.99 and increases based on how much you spend. Returns have a 60-day window and you receive a prepaid shipping label ($10.99) for easy returns.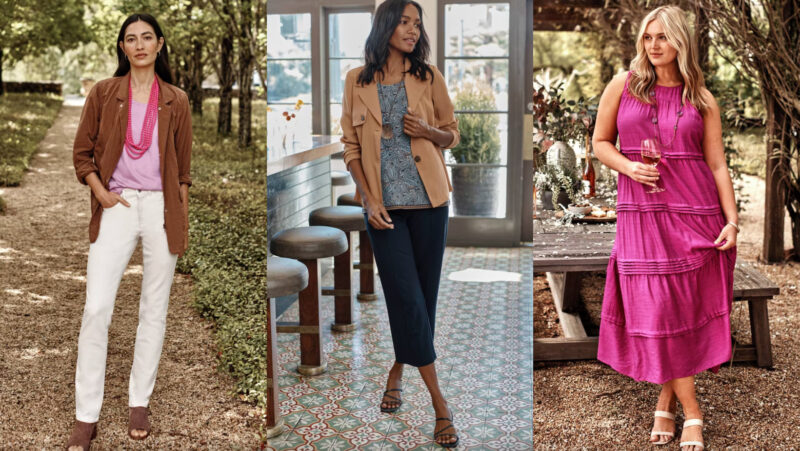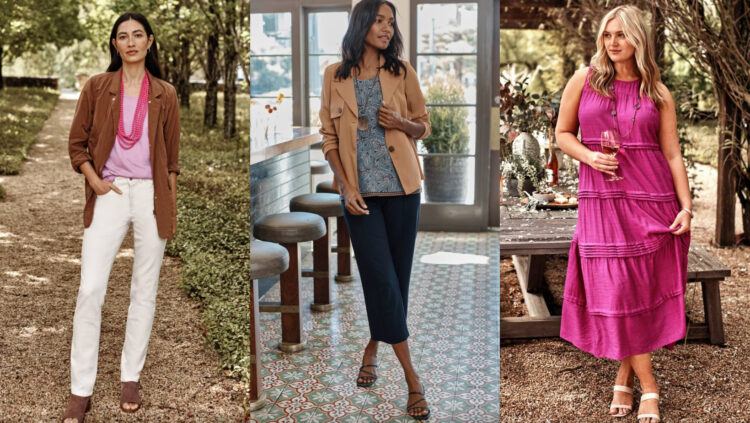 J.Jill
J.JIll has one of the most extensive size ranges for women's apparel, offering every look in XS-4X. However, their tall looks only go up to 18T; I have linked to all their tall options at this link.
Shipping is $9.85 but free on orders of $150+. Returns have a 90-day window and you can return either to a local J.Jill store or via prepaid shipping label ($8.95)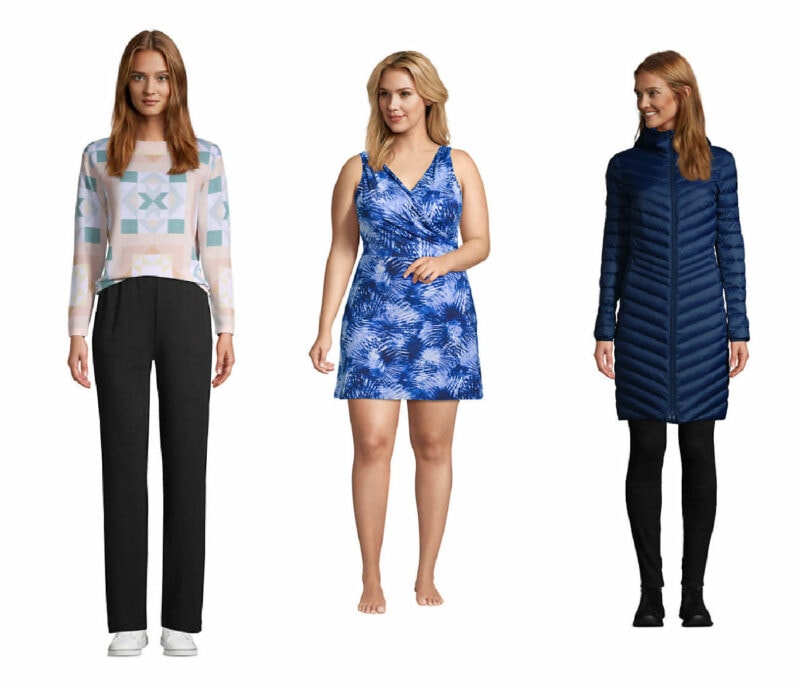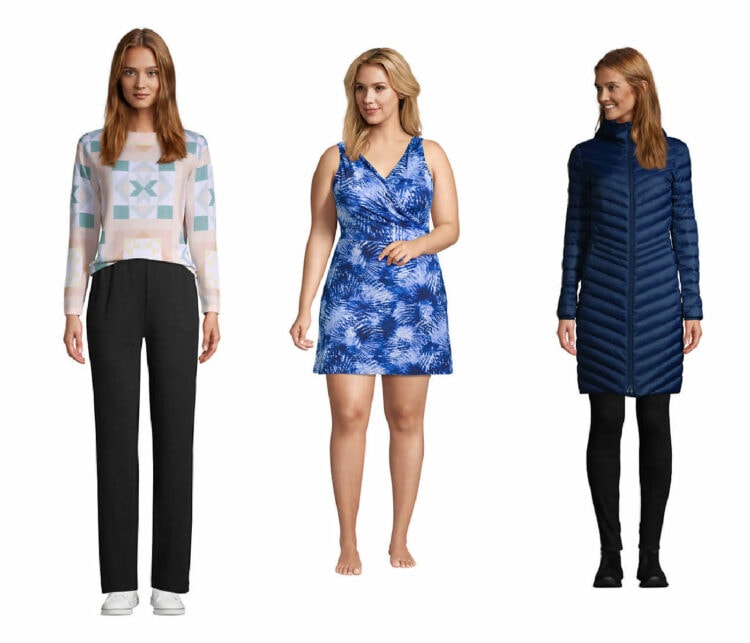 Lands' End
When I originally wrote this article, Lands' End was a great destination for tall plus size fashion. Lands' End has an entire department of wardrobe basics, cute dresses, and swimwear in tall plus sizes. Now when you go to Lands' End, the only plus size tall options they have are swimwear. However, it's hard to find a long torso swimsuit, especially in plus sizes, and it's good to know Lands' End is still available for such items.
Lands' End offers their Misses collection up to size 18 and many pieces are available in tall sizing. Lands' End regularly has shipping and sale promotions; it's worth getting on their email list. Their standard shipping rate is free on orders $99+ and they offer free returns on items sent back within 90 days.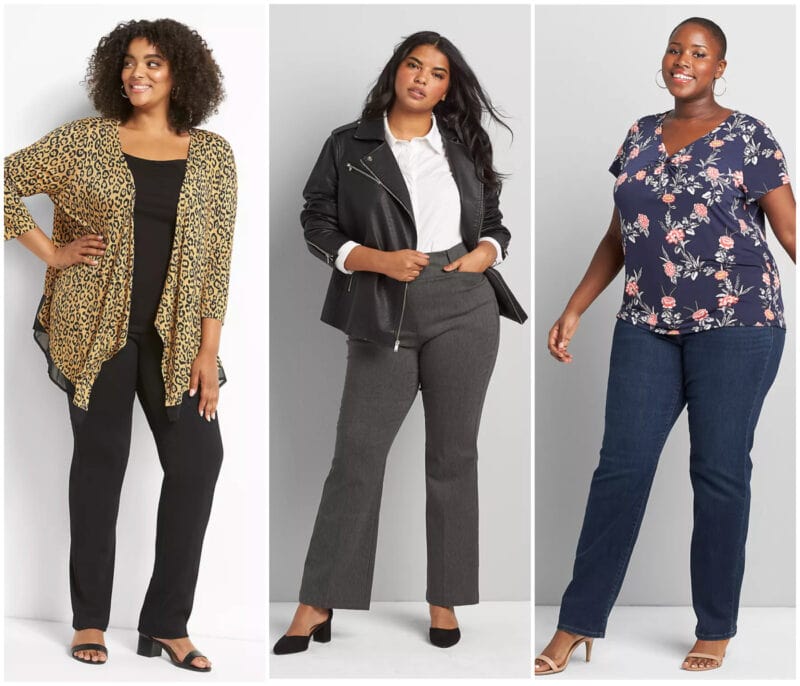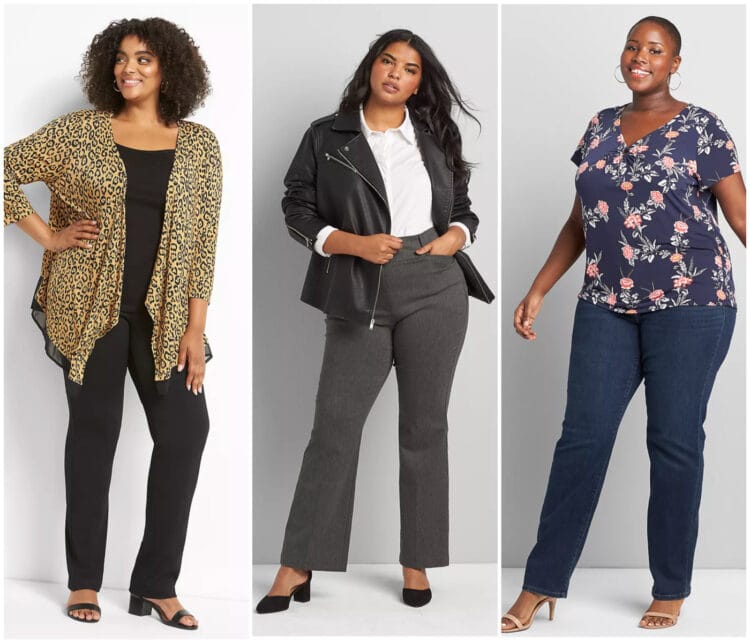 Lane Bryant
Lane Bryant removed Long/Tall from their menu, but they still offer a range of pants and jeans in long lengths which are 3″ longer than regular, and some styles come in Extra Long which is an additional 2″ to the inseam (averaging 34″ depending on style of garment). Lane Bryant offers sizes 10-40, but not every garment is available in that extensive of a size range.
Lane Bryant offers a Ship to Store option where you have anything online shipped to your closest store for no fee. Shipping to a different location will cost $7.95. Returns within 45 days are free in-store or through their interactive site, you can pay $5.95 for a return label.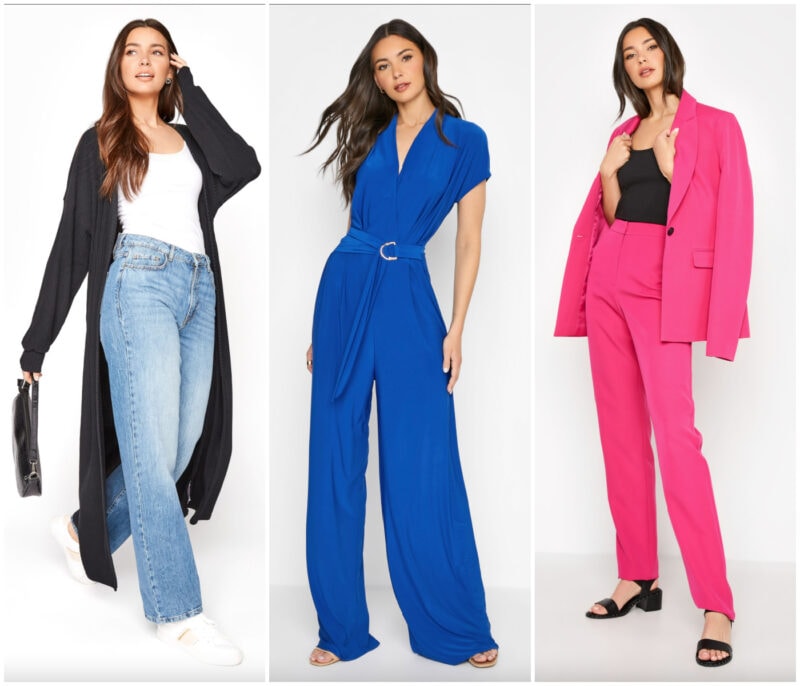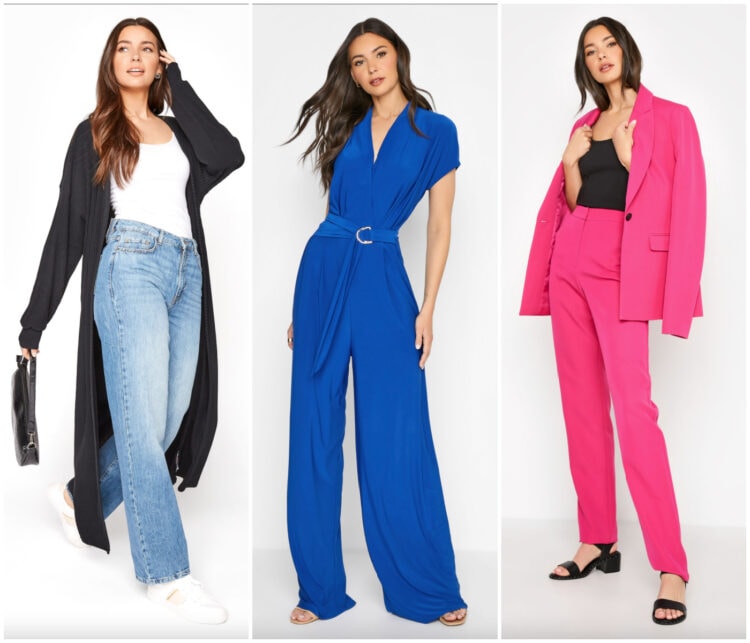 Long Tall Sally
In June of 2020, Long Tall Sally said they'd be closing after over 40 years of catering to a taller clientele. Luckily, Long Tall Sally was bought by AK Retail Holdings a couple of months later and is still available online offering up to a US size 28 and up to 38″ inseam. If you desire larger-sized shoes, Long Tall Sally also offers footwear up to size 13.
Long Tall Sally continues to be the best of the plus size tall clothing retailers, offering jeans, outerwear, dresses, swimwear and more cut specifically for a tall figure. Delivery prices are determined at checkout and since this is a UK-based company, returns will be your responsibility to pay and send back.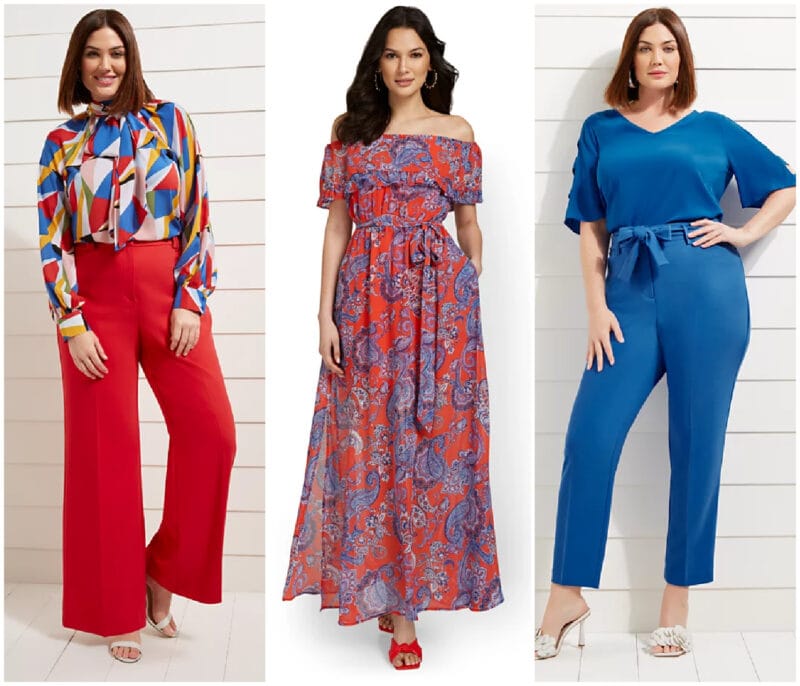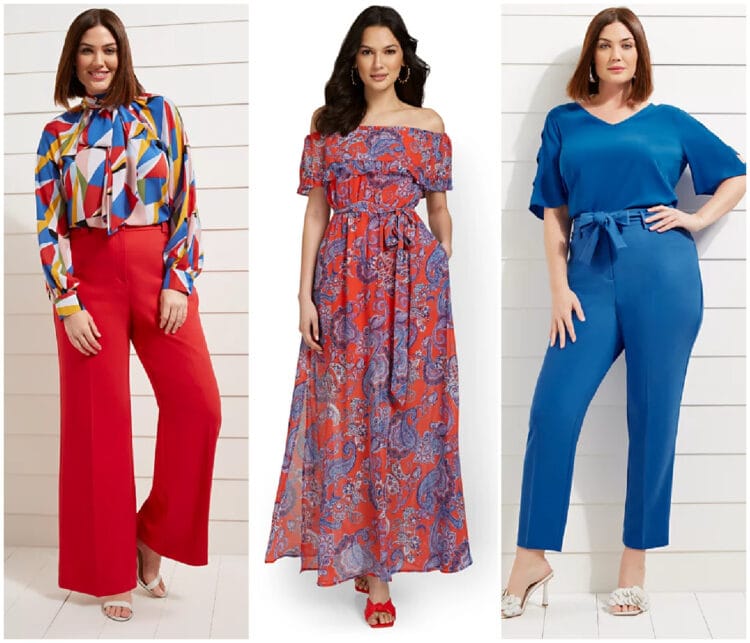 New York & Company
A lot of retailers keep their tall options in neutrals – black, gray, navy, maybe beige. If you desire color, New York & Company offers tall pants, tops, dresses, and jumpsuits in fabulous shades and bold prints available up to size 20T.
Shipping is $5.99 or free for purchases over $50. Returns have a 45-day window and the company provides a $6.95 shipping label with orders.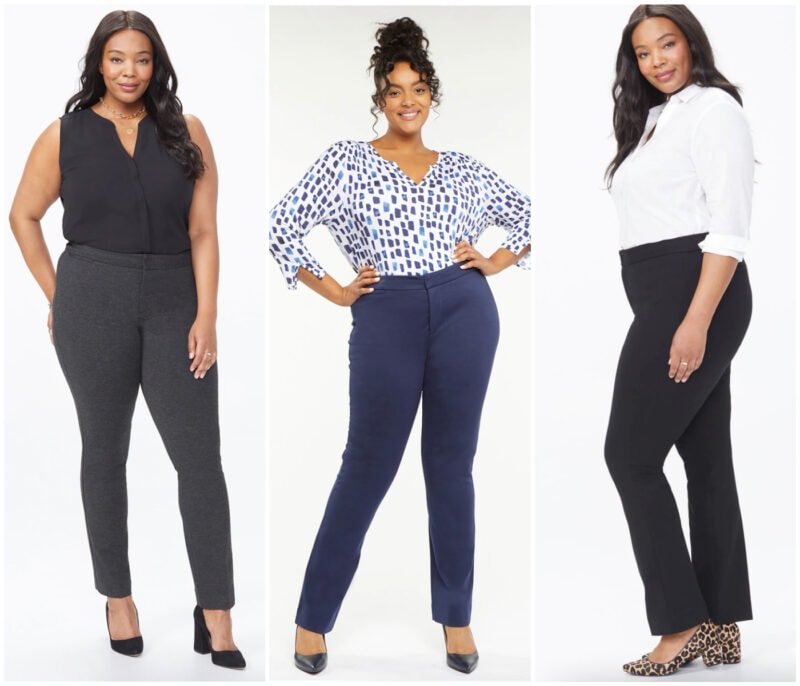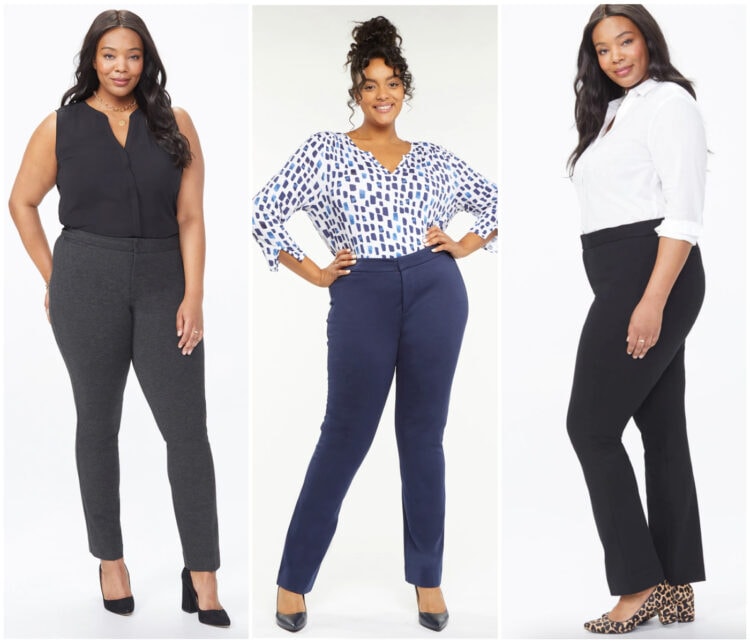 NYDJ
In the past, NYDJ had an extensive tall plus size collection offering inseams up to 35″. NYDJ carries a few styles of jeans in 16 and 18 Tall and they carry one style of pant in tall up to size 28. NYDJ offers apparel up to a size 28W. I'd keep checking NYDJ; they may have more options in coming seasons.
NYDJ offers free standard shipping on all orders and free returns and exchanges within 30 days.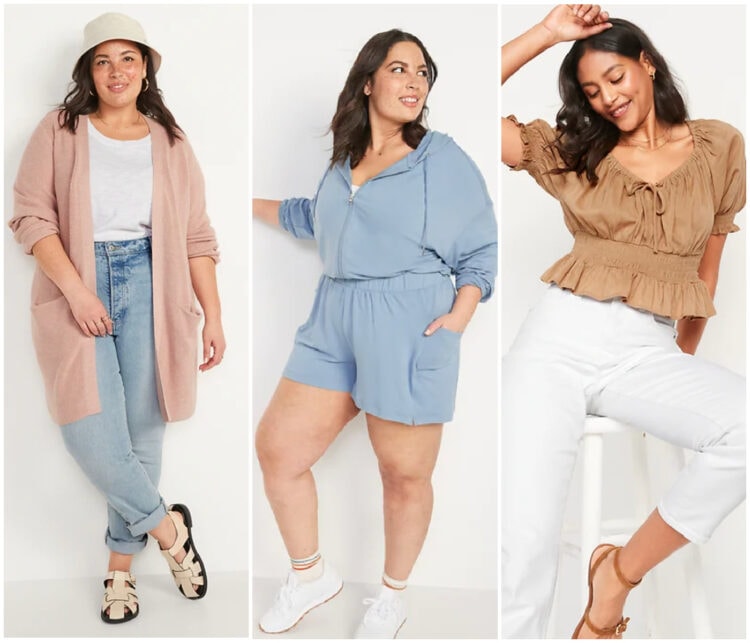 Old Navy
When I originally wrote this post about plus size tall clothing retailers, I said Old Navy was a great destination because they had plus size tall in tops, dresses, bottoms, and activewear. Even though Old Navy increased their size range to 30, they reduced their plus size tall options. At the time of writing this, tall is only offered up to XXL in tops and 20 in bottoms, a handful of basic dresses, with every other apparel category only available in Misses sizing (all linked here).
Old Navy offers a $5 flat shipping fee and free shipping for members of their free program. Returns must be made within 30 days to an Old Navy store or online (returns at this time are free).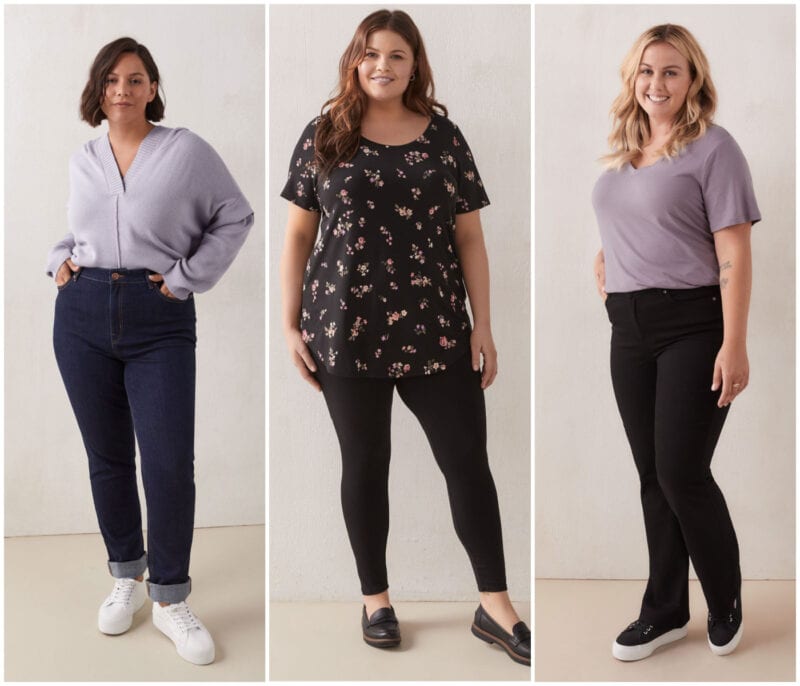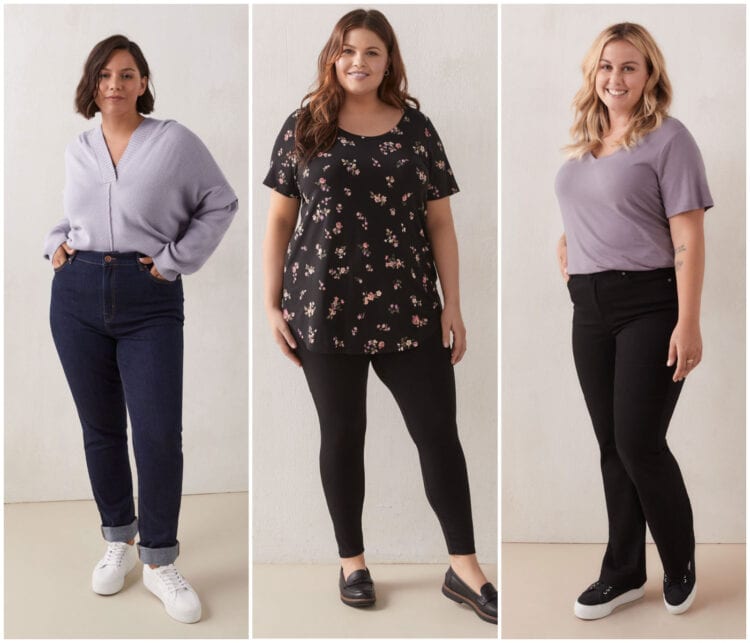 Penningtons
Penningtons offers plus size apparel in sizes 14 to 32 and has a range of pants, leggings, and jeans available in tall fit with a longer inseam (it varies depending on style, but most are a 35″ inseam).
I hesitated to share Penningtons because it is a Canadian company and only ships to Canada, but I know there are many Wardrobe Oxygen readers who live in Canada and have been frustrated by how many US retailers have left their country or made shipping difficult or impossible. Penningtons offers an $8.95 flat rate for shipping, returns within 30 days which are free by mail or in-store.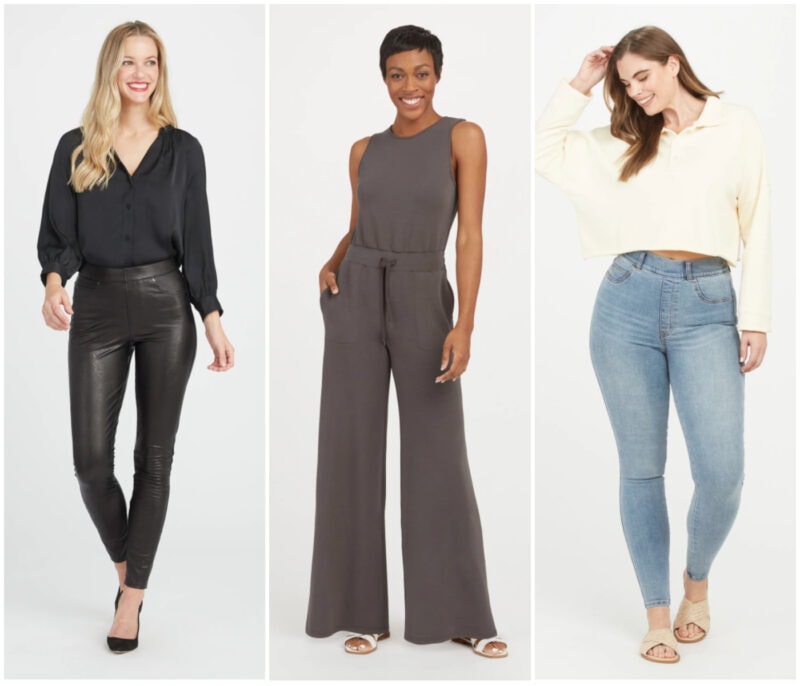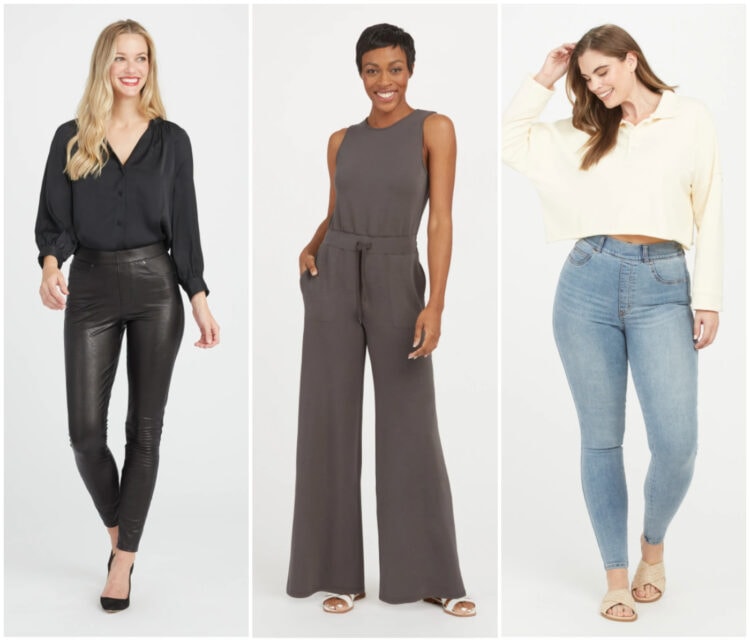 Spanx
Spanx has extended their apparel and offers a range of pants and jumpsuits in tall fits up to size 3X which is equal to a 26/28. I have had a lot of success with Spanx apparel for quality and fit. You can find all their plus tall options from Spanx at this link.
Spanx offers free shipping and free returns. I have made purchases from Spanx and found the entire process very easy and received my return money back quite quickly. I find the Spanx website has the best selection of styles as well as sizes.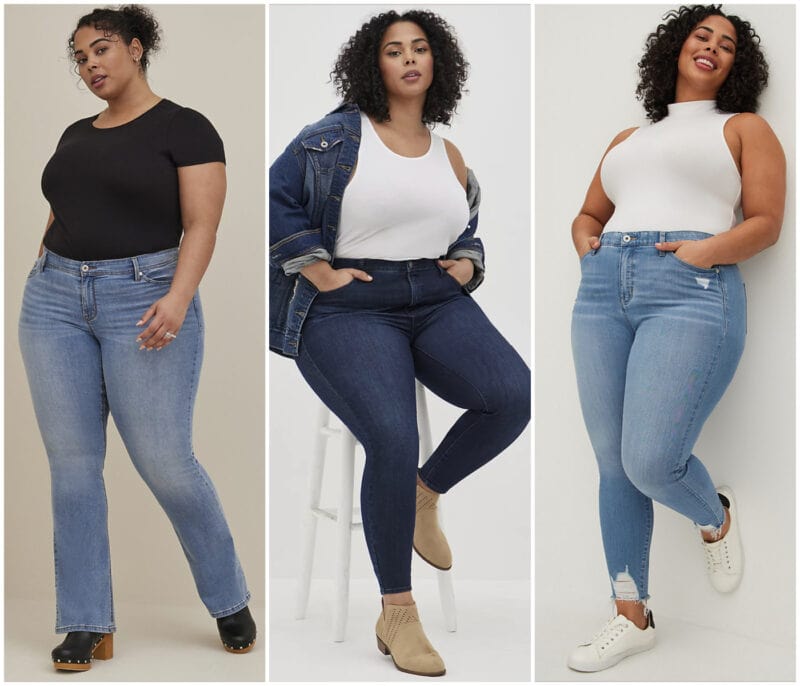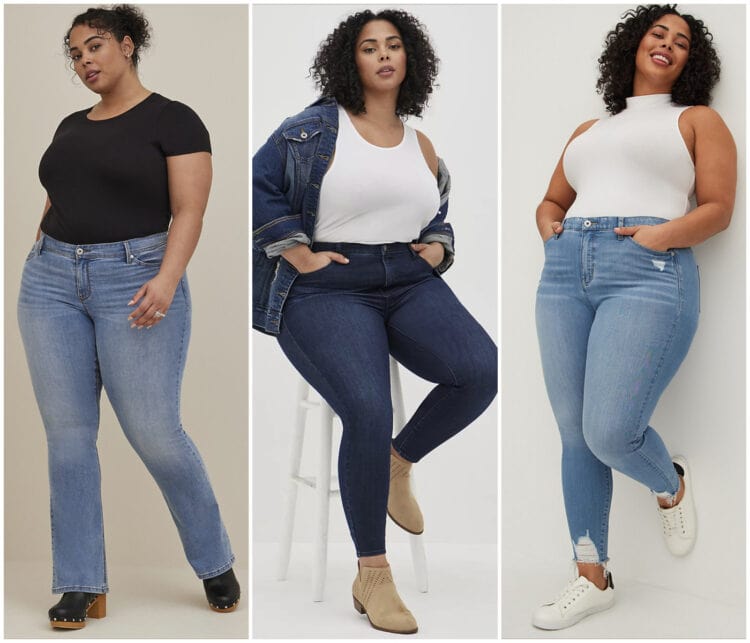 Torrid
Torrid is known for trendy, youthful fashion in plus sizes, but they also have great wardrobe staples in sizes 10-30. Torrid offers a selection of Tall jeans that are 2″ longer than their standard length, as well as Extra Tall jeans that have an addition 2″ length on top of the Tall option.
Torrid has a $6.00 flat rate for shipping. Returns are free within 60 days in Torrid stores and free for those who join their VIP program. For everyone else, returns are $6.00.
I know this list of plus size tall clothing retailers isn't exhaustive but I hope you find it a good resource. And if you know of any retailers I missed, do share in the comments to help the fellow tall members of the Wardrobe Oxygen community!