This article may contain affiliate links; if you click on a shopping link and make a purchase I may receive a commission. As an Amazon Associate, I earn from qualifying purchases.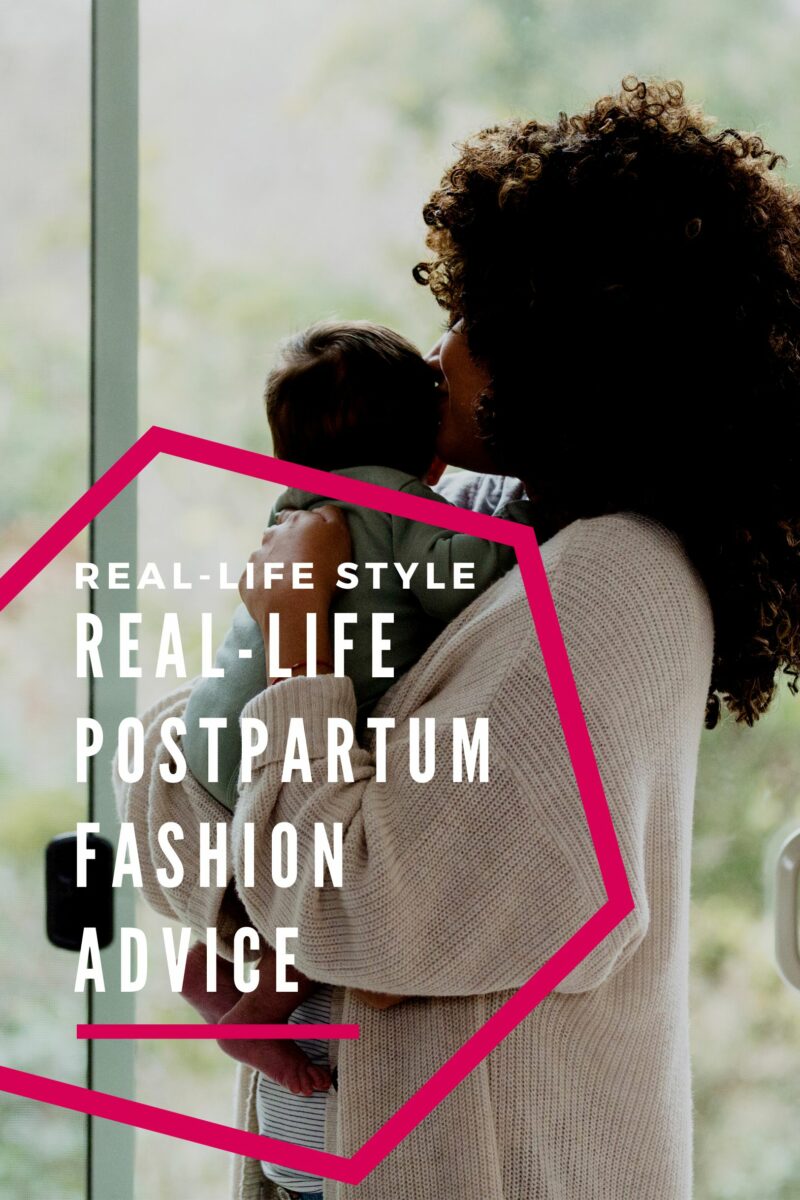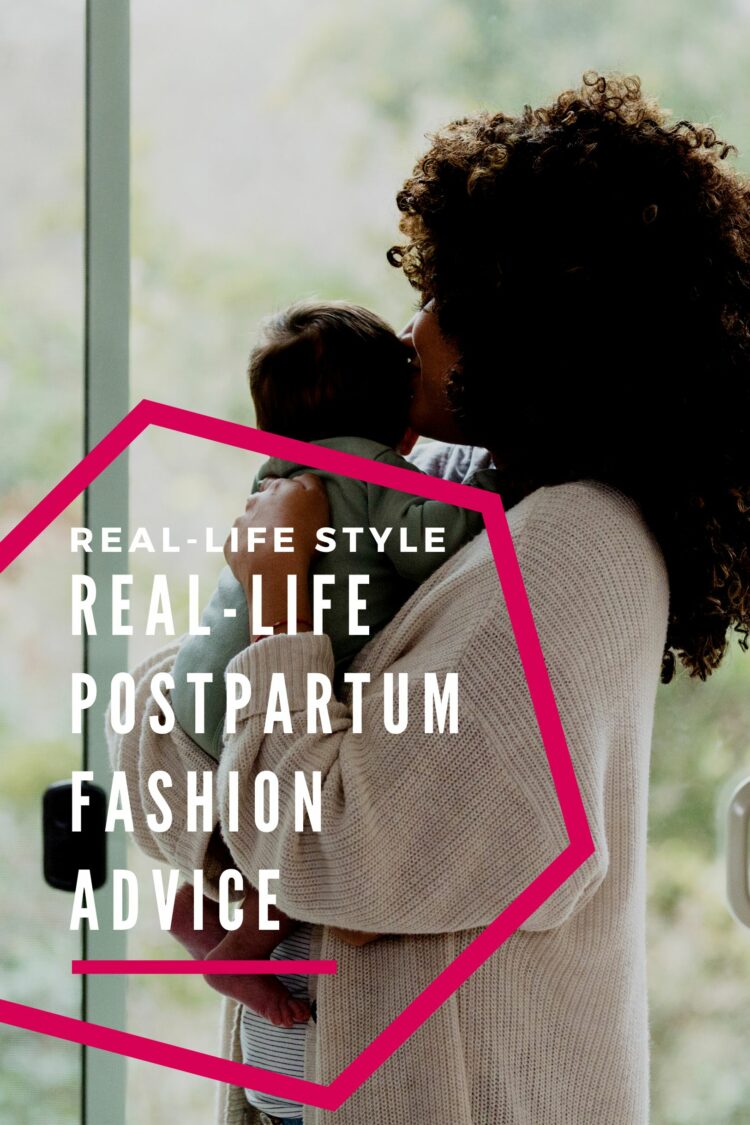 There are women who get their pre-pregnancy body back in six weeks. Others who get it back in six months. There are women who realize their shape will never be the same, but still come to terms with their new figure quickly – nine months in, nine months out and back in some fab jeans and heels.
And then there are the rest of us. And I think the rest of us are the majority. The silent majority.
My daughter is almost two years old, and I still freak out sometimes when catching my nude reflection in the full length mirror in my bedroom. Who IS this woman?
Maybe you take in your reflection, and you realize that this new body is still beautiful – possibly more so. You take pride in your strength, your ability to create life. Those breasts are now more than a way to attract a date – they are a way to feed your child. Your stretch marks and sagging skin are battle scars, reminders of the amazing triumphant act you did.
And then you enter a mall, or get a package in the mail from your favorite online retailer. You try on the garments, and begin (or increase) self-loathing. Nothing fits, everything is ugly, YOU are ugly.
You're not ugly, you're not deformed, it's just that today's fashion isn't geared towards the constantly changing body of the postpartum woman.
Real-Life Postpartum Fashion Advice
Instead of beating yourself up in the fitting room, take this opportunity in life to really build a uniform, a suit of armor. You're not the person you were pre-pregnancy, inside or out. Accept that, and build a very simple uniform that will get you through this time until you become good friends with the New You – the woman with a child, with a changed lifestyle, new priorities, and new hips.
These items aren't easy to find, but they ARE out there. Some suggestions:
The first year of Emerson's life was incredibly difficult for my ego, my confidence, my blogger self. It was hard enough adjusting to being a new mother, I had to re-learn my skills at my full-time job, and still felt that I had to be some sort of style expert here. The way I got through was by making my wardrobe so incredibly simplistic that it really became a uniform. When I found a silhouette, fabric, or brand that worked, I purchased multiples. I didn't try to put my very round peg into a square pair of trousers, I found pieces that were soft, comfortable, wearable, yet had polish.
Ponte knit trousers. I found some at Old Navy – they had a standard style with pockets and zip fly, but the fabric was so stretchy, it worked with my body. Ponte knit is thicker than your standard yoga pant, so not only did it make the trousers work-appropriate, they also did a far better job of hiding the lumps and bumps.  I have also found great ponte pants from NYDJ, LOFT, and even at Target. For plus size ponte pants I highly recommend Universal Standard; they have a great resale value so if your size changes you can recoup some of the cost.
Wrap dresses. I found a jersey wrap dress in Talbots that had a fullish skirt and blouson sleeves and bought it in every color I could find. I had matte jersey wrap dresses from Talbots, Old Navy, Max Studio, Ann Taylor, and Maggy London. When jeans and pants failed me, dresses made me look polished, feminine, and curvy, yet were comfortable. I paired with tights and a wide-heeled Mary Jane in winter, and sandals in summer. The wrap styling whittles and hides the waist, flatters the bust (and is great for nursing moms) and the skirt covers the lower belly, rear, and thighs nicely.
Lightweight drapey cardigans. These types of cardigans are popular at a range of retailers and pricepoints. To hide the belly, pull it together at the center and wear a proper belt over it or even consider cinching with a brooch. If you choose a belt, it does NOT have to be tight, but a leather or wide stretchy belt will give a bit of definition not found by a self-belt. Buy one in a fantastic color, have a contrast color belt, and this will make your simple nursing tank and knit pants or leggings look chic.
Tall boots. Again, this is something that is easy to find at most any retailer. Tall boots will make leggings or skinny jeans look chic, and will dress up the most simple pieces. Get a low heel so they are comfortable. If you fear buying boots now because you believe your legs will slim down, know that a cobbler can easily narrow the boot shaft when you do get to your goal size.
Color! It's so easy to try to hide in black and gray, but this is the best way to look even more uncomfortable in this constantly changing body. Cobalt blue, royal purple, rich berry, deep teal, cherry red… whatever the color when you wear it people will notice it first, not your figure. Not only that, when you look in the mirror and see that great shade of candy pink or pumpkin, you will feel happier (and your skin will glow more!)
Great bras. Many nursing bras are created for convenience, not for good support and definition. Take the time to find a couple that can multi-task. I found Anita bras (which I found at Nordstrom and on eBay) to be supportive, pretty, and still easy to use when nursing. If you aren't nursing, you still need to be fitted for your new size. Even if you know your size will change, invest in two bras for this time being. When your breasts are supported, separated, and happy, you will look slimmer and stand taller.
Control garments. I am not talking high-powered girdles, but I know I felt a little bit more… me with a bit of spandex under my attire. My Spanx Higher Power shorts were great because I didn't feel constricted, but had a smoother line under all my clothes. I was surprisingly more comfortable in a light control garment than without because it seemed to put my body back in place those couple of weeks after childbirth where everything seems to be loose and weird inside your body.
Keep your wardrobe simple and small so that when you wake each day, you aren't overwhelmed by options. Two pairs of pants, two pairs of jeans, three dresses, two cardigans, three sweaters or tops, one pair of shoes that work with pants and jeans, another pair that works with dresses, a pair of boots that works with all. Who CARES if you wear the same pants twice in one week, or you end up wearing the same black wrap dress every Tuesday? You have better things to think about right now.
Focus on quality so these clothes can handle multiple washings and wears. Looks for items that can be laundered at home, carry a Tide to Go pen with you at all times, and utilize accessories like pashminas, oblong scarves, multiple necklaces (I am a fan of pearls – a couple strands in different sizes can give instant glamour) and fun earrings to take attention from your body and simple pieces and add glam and style to your uniform.
Don't try to adopt the newest trends, don't try to be the fiercest mama in town. Keep it simple, keep it quality, keep it comfortable, yet keep it well-fitting and having some style. These pieces will be your suit of armor – your way of meeting up with old friends and not feeling like a schlep, to attend that first board meeting after maternity leave, to feel more you when leaving the house.
Stop comparing your speed in weight loss and body firming to the celebrities (or even the other women in your Mommy and Me group). Each woman is different. And even the woman who fit back into her designer jeans a month after childbirth may be pinching and grimacing in the mirror each morning. This is a process. Take this time as a forced spiritual journey to finding yourself. Instead of an ashram in India or a spa in Arizona, you are finding your center on the subway, at the grocery store, in your office.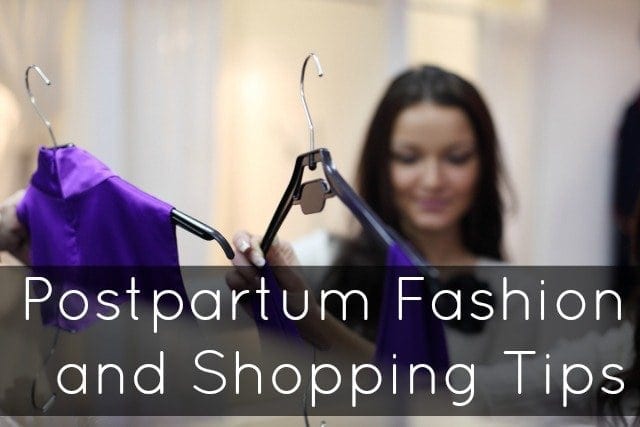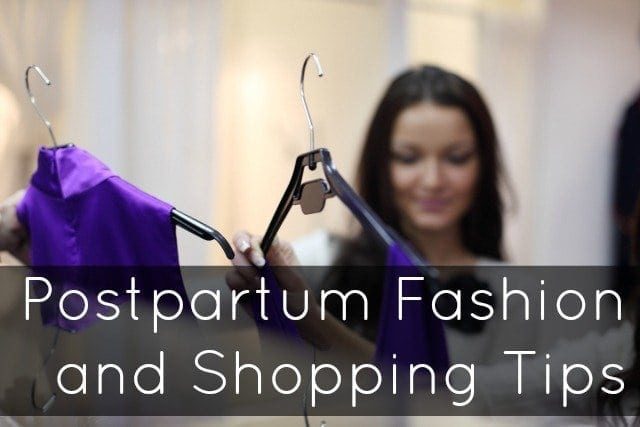 This period of life does not have to be spent in sweats, nor does it have to be spent with a muffin top and a bad sense of self. Be kind to yourself, keep things simple, and work on you and your family. Through this process, you will come out to be a stronger, deeper, more wonderful woman. Clothing shouldn't make you feel bad about yourself, clothing shouldn't stress you out. Clothing should be the armor to get through this period. And there is no proper length of this period – only you know what is best and when you are ready to start properly outfitting your New You.