This article may contain affiliate links; if you click on a shopping link and make a purchase I may receive a commission. As an Amazon Associate, I earn from qualifying purchases.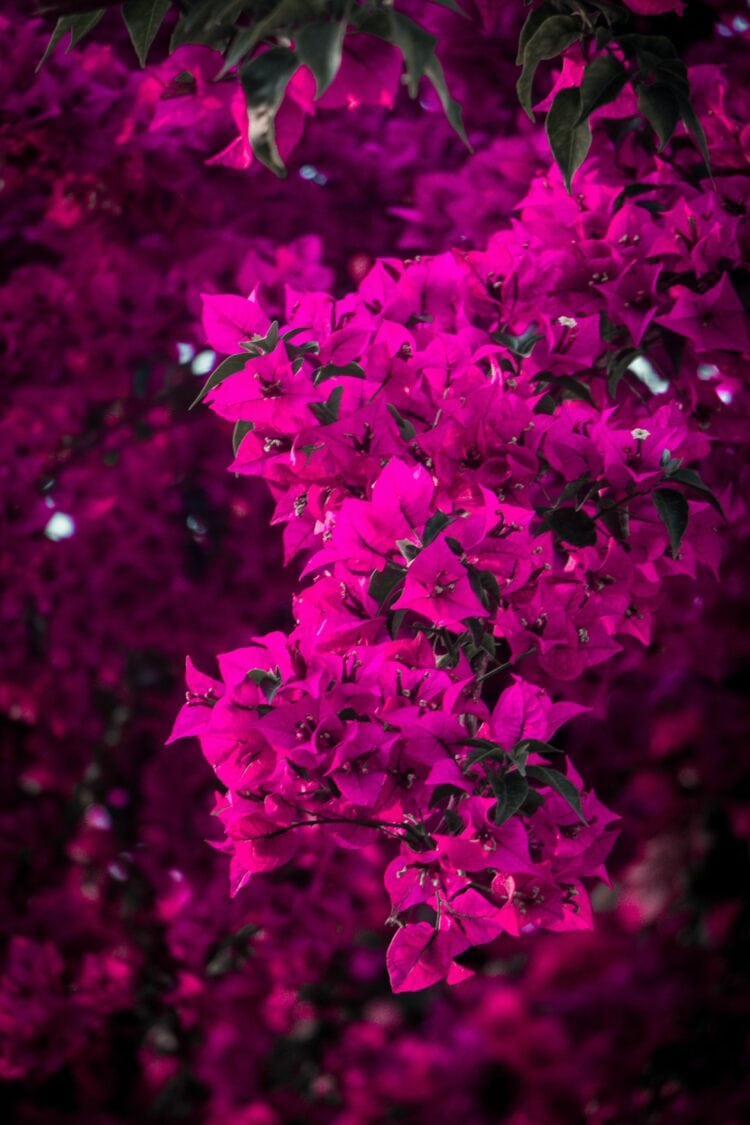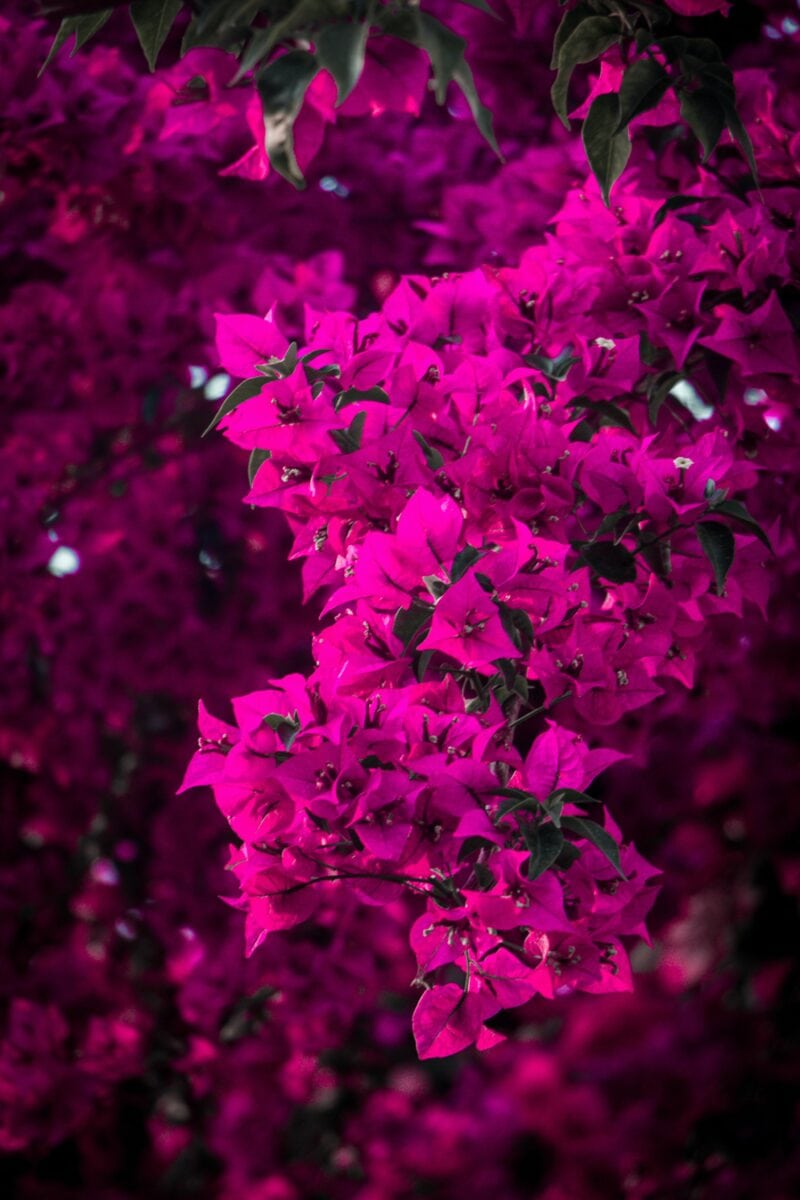 I know I am not the only one who found this past year tried, destroyed, strengthened, or altered a friendship or other close relationship. A friendship with someone I considered one of my best friends ended and it has had me think a lot about our relationship, how it came to end, my role, their role, and ultimately came to understand this was the healthiest decision for both of us and the current journeys we are on.
I had a dream about this friend this past week. I met them at a restaurant, they were already there at a table against a window. I sat down, apologized for being late, and immediately said, "I think our friendship was actually toxic and us breaking up was probably the best thing for both of us." They did the typical murmuring that I was wrong, it's okay, but looked up, we looked at each other in the eye, and we both nodded in agreement. I don't recall the rest of the dream.
But I do know that the next day when I opened up Facebook to share that day's blog post, I saw someone in one of the Facebook Groups I am in ask about intense friendships and someone shared this The Cut article from 2015. The title and description are clearly for clickbait, but I could relate very much to the author and her intense friendship sounded similar to the one that recently ended for me.
Just reading it made me feel better, and helped me find some sort of closure, especially since we never had proper closure for our friendship. And since such an article helped me, I wanted to share it and others I have found about friendship hoping I can help at least one of you.
For those who may have lost friends this past year, you might be able to relate to this article from Bazaar. Some of the reasons for ending friendships in this article are reasons why I also ended friendships this year. If you are doubting your friendships, this article from The Lily reminds you you're not the only one and shares why you may be feeling this way. If the pandemic has made you miss those friendly encounters with people you actually don't know that well, this The Atlantic article may be for you. If you found friendships strained and ending through the social justice and political issues of the past year, you may be able to relate to this piece on Momentum for Medium.
This article about friendships from the New York Times made the rounds this week after I wrote this segment. I wasn't going to share it because it infuriated me. So we're to dump friends who are fat, depressed, smoke or drink because they're going to make us fat, depressed, smoking drinkers? And that fat, depressed people who smoke and drink can't also be studious, kind, and enterprising? Like… WTF. I just… can't. Has this author ever had a real friend or just folks they can use to make themselves feel better? And to share such "advice" after such a traumatic year that affected us mentally, physically, and emotionally?
But I am sharing it because I know it will come up, and because the premise at least is good. After a difficult year, it's smart to examine your friendships. You survived a pandemic, why are you now going to be unhappy in a toxic or superficial friendship? Quality not quantity, for both your wardrobe and your friend circle.
This has been a year of trauma on so many levels. It has also been a year of growth, and when people grow, they don't always grow together. 2020 put a magnifying lens on so many issues we may have just swept under the rug; this is not a bad thing. As we edit our closets, so we should edit who gets to enjoy our time and our heart. Be kind to yourself, but always be true to yourself and the right people will flock to your energy.
Weekend Reads
Instead of 40 Under 40, Forbes has published their list of 50 Over 50. (Forbes)
Angelica Ross on revolutionary trans queer joy. (Refinery29)
The big global greenwashing crackdown. (Vogue Business)
America has a drinking problem. (The Atlantic)
Facebook memes, professors, and the women we are supposed to be. (Men Yell At Me)
Why people of color need spaces without white people. (The Arrow)
Looking for Teen Angst and Despair? Welcome to the 80s: A GenX Playlist. (Pop Off for Medium)
Affluent Chevy Chase, Maryland has one of the lowest rates of coronavirua infection in the Washington region. Yet this city is set to receive the same level of federal relief funding per capita as dozens of other municipalities hit far harder by the pandemic. (The Washington Post)
Employees are quitting instead of giving up working from home. (Bloomberg)
I have been a fan of Thigh Society, a woman-owned Canadian brand that offers slipshorts (non-compression lightweight fitted shorts to wear under dresses and skirts to prevent chafing and offer coverage) for many years. The quality is stellar, I appreciate that the brand offers sizes 2/4-28/34 and a variety of skintones as well as colors. Cooling, cotton, and classic for whatever your situation. Thigh Society offers free shipping on orders over $50 (yes for us in the USA too). Marnie, the founder, is offering Wardrobe Oxygen readers 15% off their orders with promo code WARDROBEOXYGEN15.
While we're on the subject… Honest reasons why women don't want to go back to in-person work. (McSweeney's)
What does it feel like to be old? Not middle-aged, or late-middle-aged, but one of the members of the fastest-growing demographic: the "oldest old," those aged eighty-five and above? (New Yorker)
The gentrification of cannabis culture in lingerie. (The Lingerie Addict)
How I stopped saying horrible things to myself: if you want to love your body, you have to stop insulting it. (The Cut)
"Back in my day, it was 'dope' this and 'fo' sho' that, but these days kids are appropriating a whole novel of new slang. How can I possibly keep up?" (The Hard Times)
The aesthetics of activism: how Instagram changed protesting. (Refinery29)
End the baby shower, start the birth party: a manifesto for a new Vagina Monologue. (Vogue)
An interesting tale about Red Moscow, a Soviet perfume and "champagne socialism." (LUX Magazine)
Why did so many Victorians try to speak with the dead? (New Yorker)
After my article discussing CBD and Delta-8, Hometown Hero reached out to offer Wardrobe Oxygen readers 15% off their order with promo code ALIG15. Hometown Hero is an award-winning Austin, Texas based CBD/Delta-8 provider that actively donates to veterans while offering the highest quality ingredients.
What are companies desperate for diversity consultants actually buying? (The Cut)
As he prepares to release his final Jackass film, Johnny Knoxville takes stock of a surprisingly long, hilariously painful, and unusually influential career. (GQ)
My best friend left her laptop to me in her will. Twenty years later, I turned it on and began my inquest. (New Yorker)
Cool Event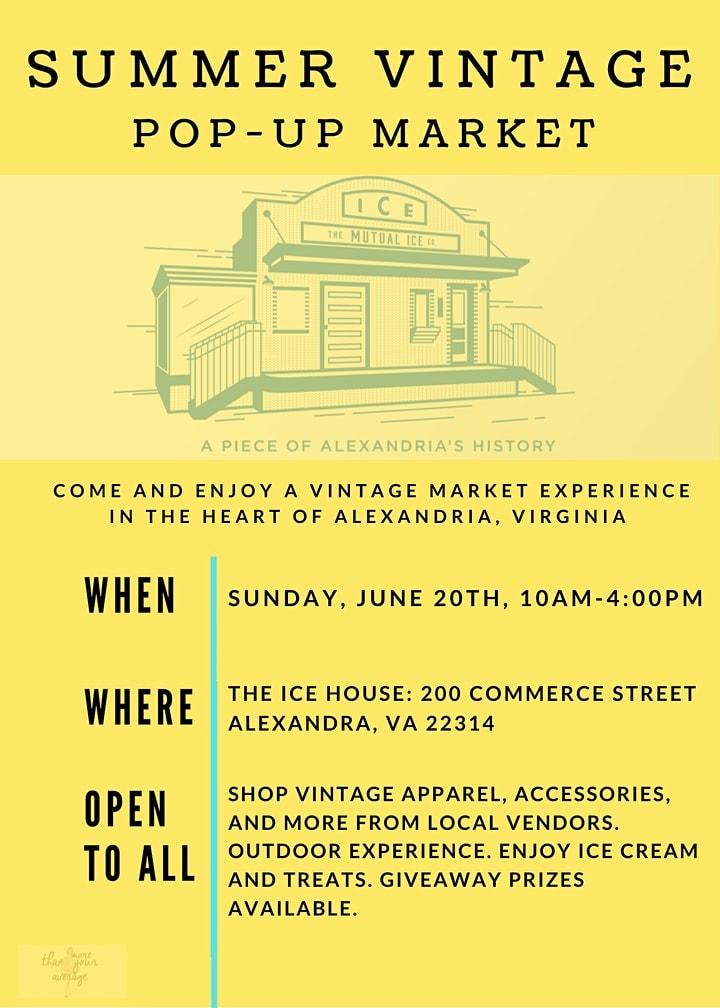 Organized by Mya Price, the woman. behind the plus size online vintage shop More Than Your Average, the Summer Vintage Pop-Up Market will serve as an experience that brings local vendors together in the heart of Alexandria, Virginia. Shop vintage apparel, accessories, home decor, and more.
This event will take place outdoors at The Ice House in Alexandria, Virginia on June 20th from 10-4. During the event, enjoy ice cream and treats while you shop. Also, fun giveaway prizes will be provided! While this event is free, attendees are encouraged to register to help the market prepare for the size of their audience. You can learn more and register for the market at this link.
Hear/See/Read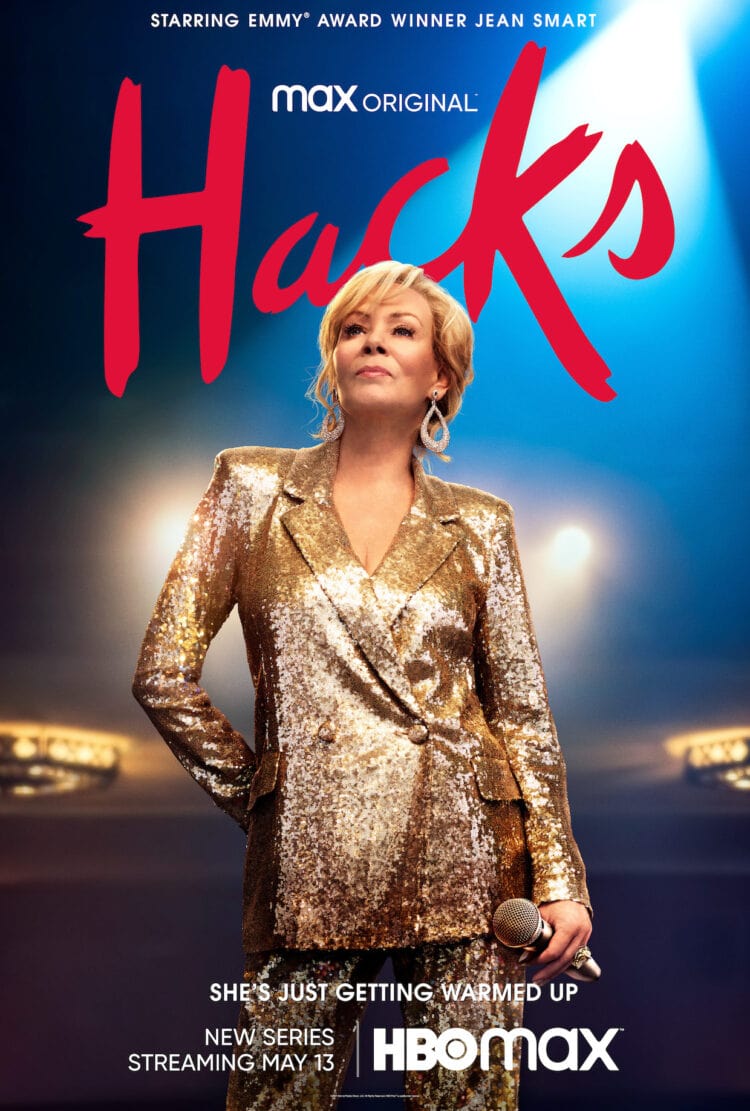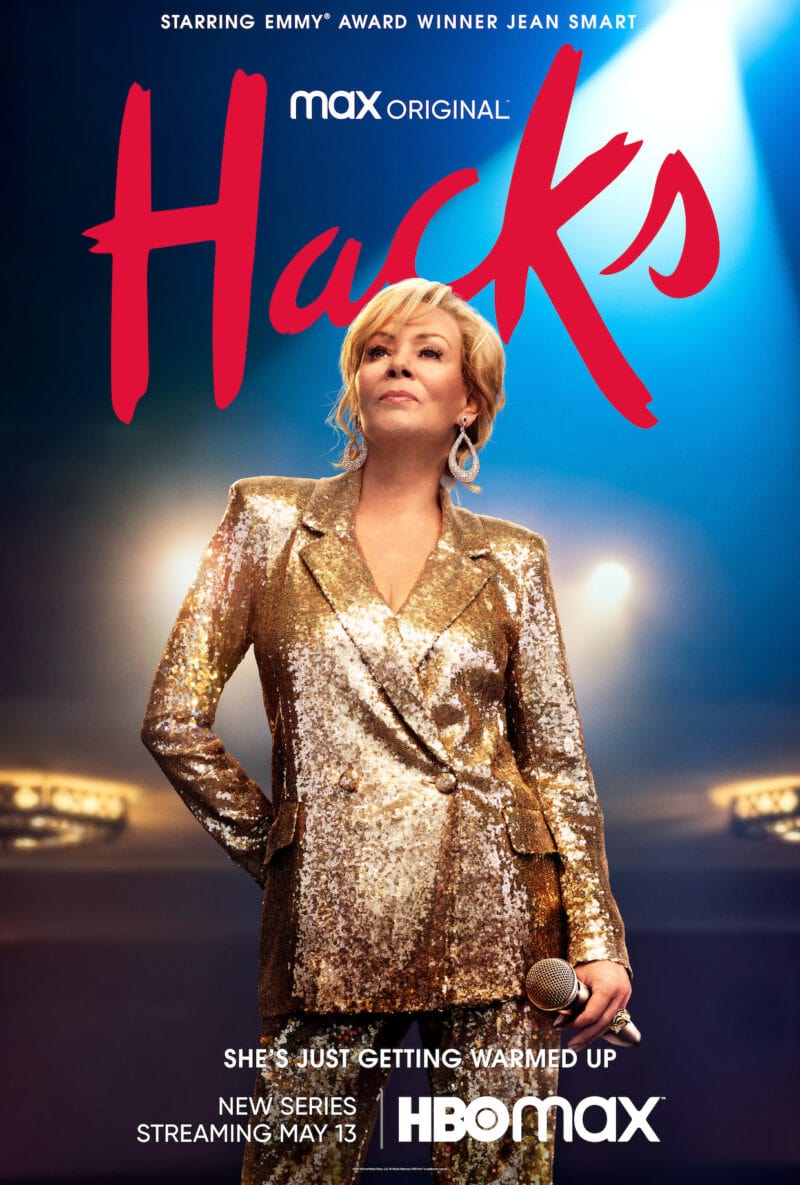 My husband and I started watching Hacks, a series on HBO Max starring Jean Smart. I kept hearing my friends RAVE about this show, so when we finished the Halston series on Netflix, we started Hacks next.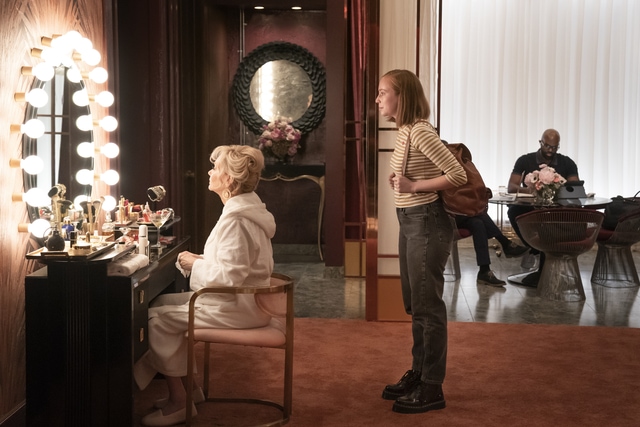 Hacks is excellent because Jean Smart is excellent. Truly excellent. Like give her all the awards excellent. Her timing, her facial expressions, everything she did just made her character Deborah Vance, a famous stand-up comedian with a Vegas residency, so charming and engaging and relatable and badass yet delicate and smart but silly and human. Gosh I love Jean Smart, she makes every show amazing.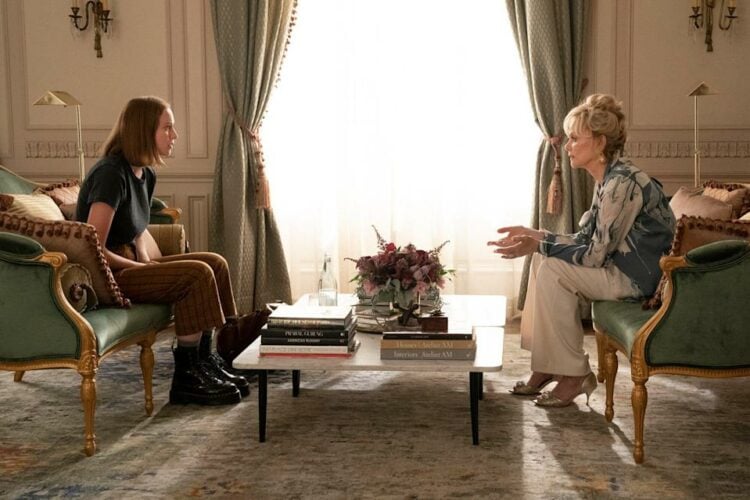 Hacks not only showcases the awesomeness that is Jean Smart, but the rest of the cast is quite good (I adore Carl Clemons-Hopkins who plays Marcus). The primary story is about Smart's character Deborah Vance bringing on a comedy writer (played by Hannah Einbinder as a 25-year-old who got "canceled" for an inappropriate Tweet) to keep her act fresh and not lose her Friday and Saturday gigs. It shows how the generations are very different, but in some ways have so much in common.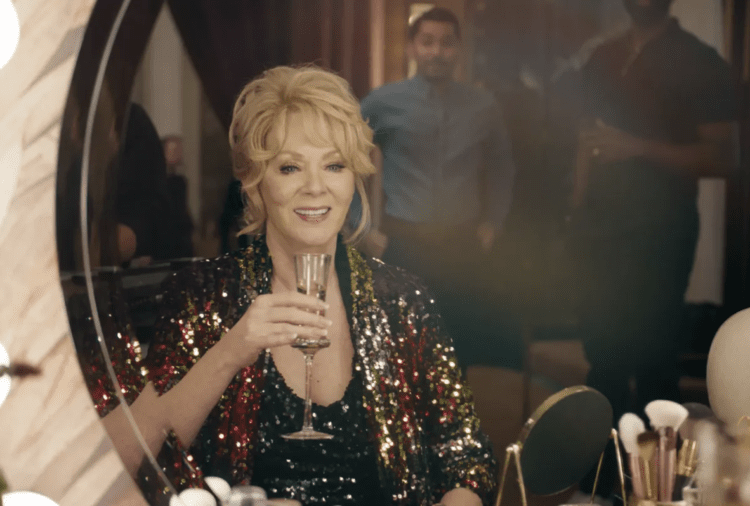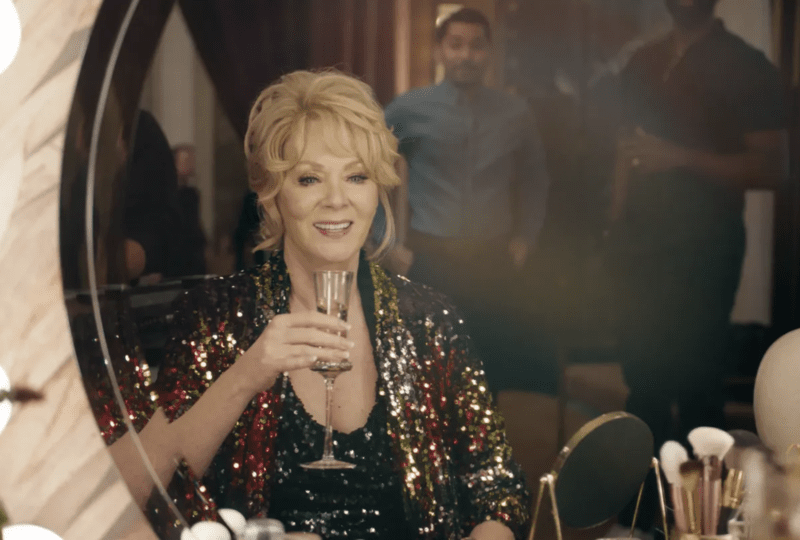 HBO Max is releasing two epiosdes of Hacks each week through June 10th; I look forward to more episodes because I'm seriously invested!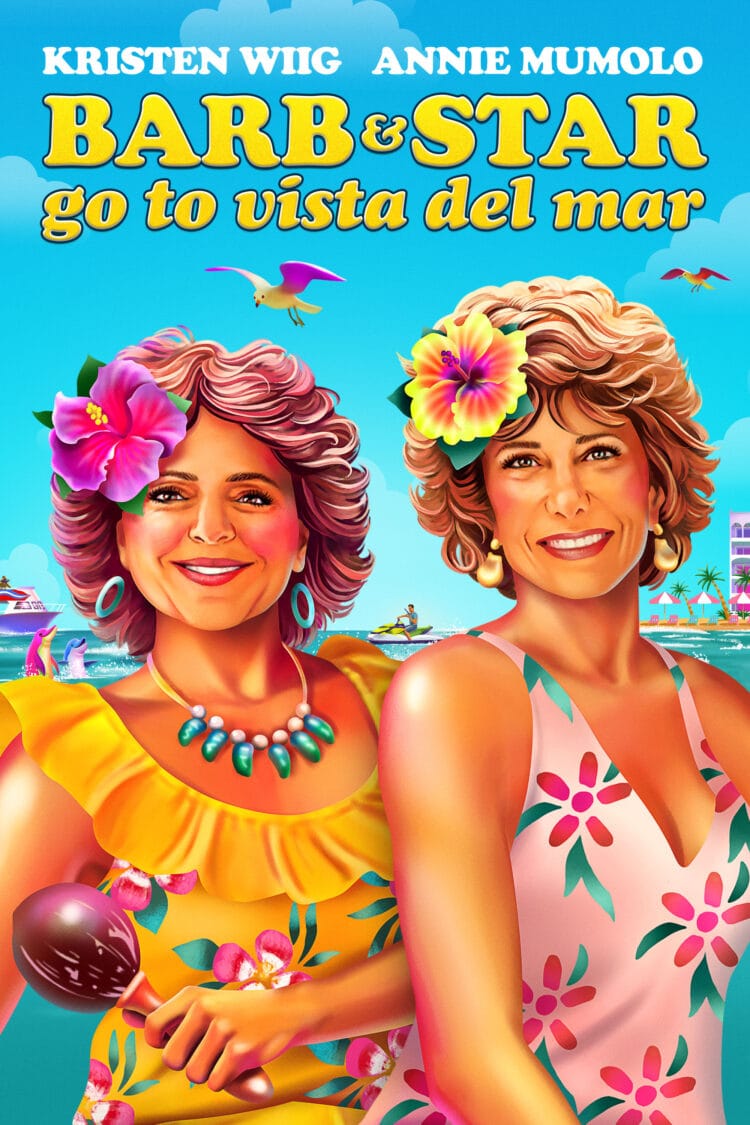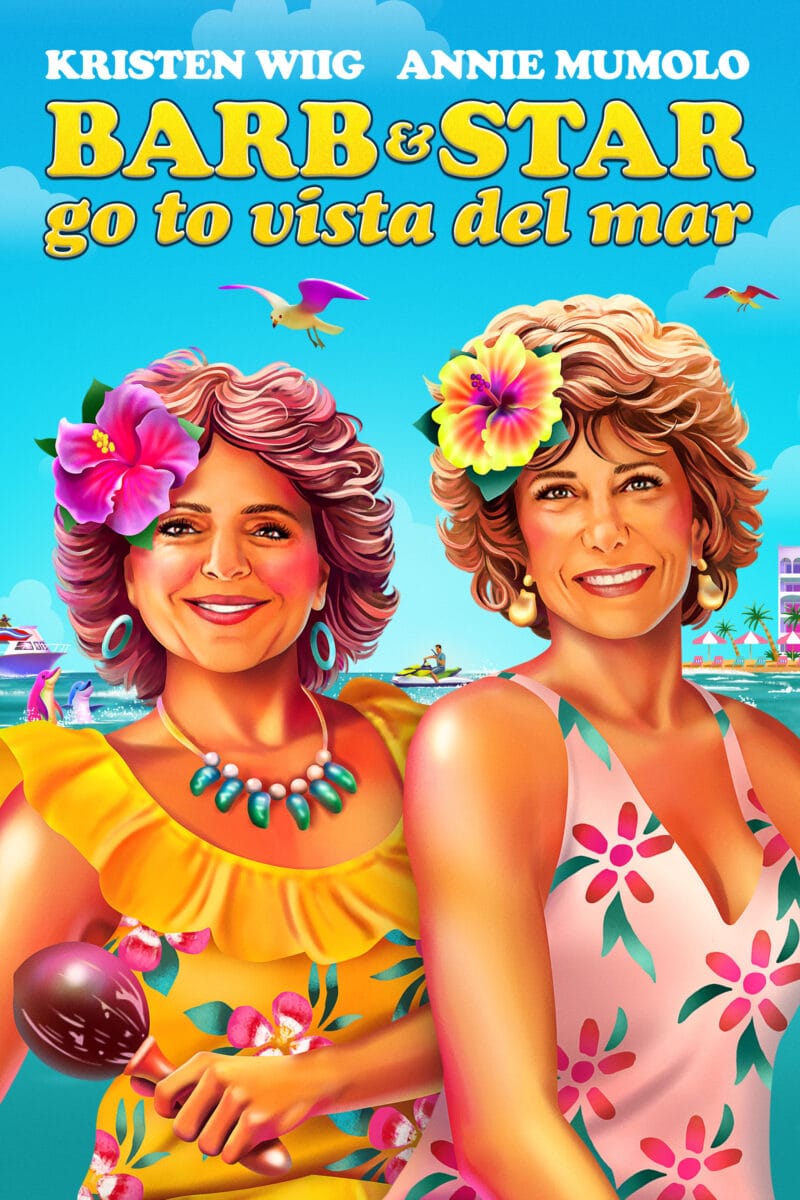 I finally got around to seeing Barb and Star Go to Vista Del Mar and I am in loooooove. I haven't cracked up so hard from a movie in a long time. This movie was the silly, ridiculous, screwball girlfriends film I didn't know I needed but really really needed after a very tough year.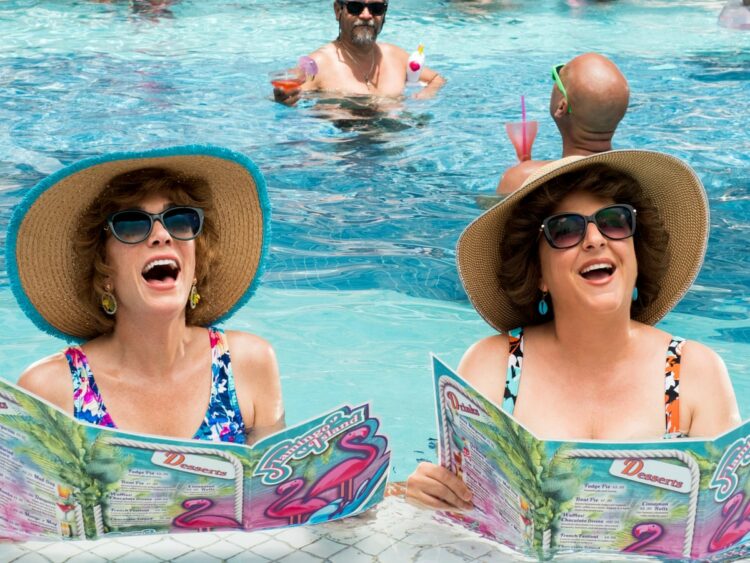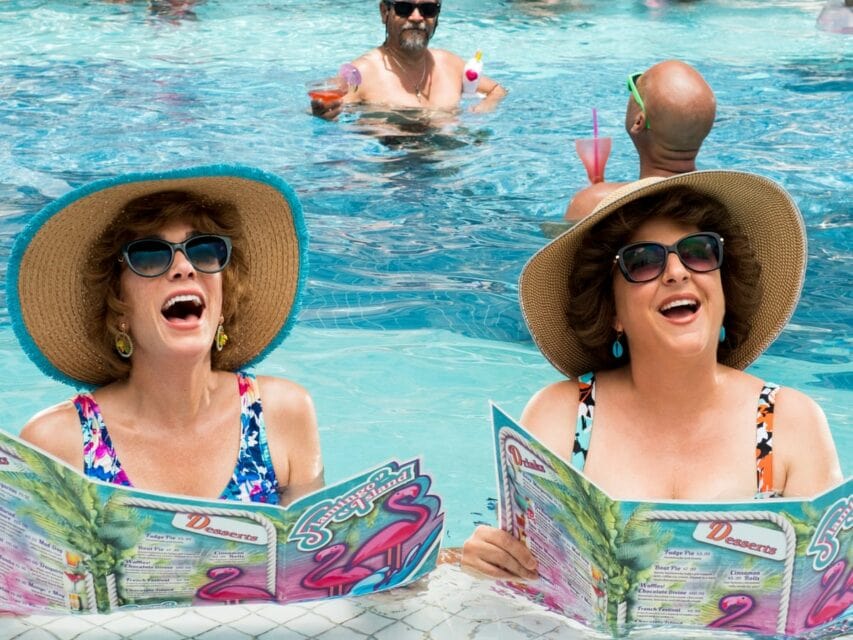 Barb and Star Go to Vista Del Mar is about Barb and Star, two middle-aged best friends from Nebraska. One a divorcee, one a widow, they live together and recently lost their jobs. Inspired by a friend who visited Florida, they book a week to Vista Del Mar where they find love, confidence, musical numbers, armpit hair, the power of culottes, and save the day and the lives of the city's residents.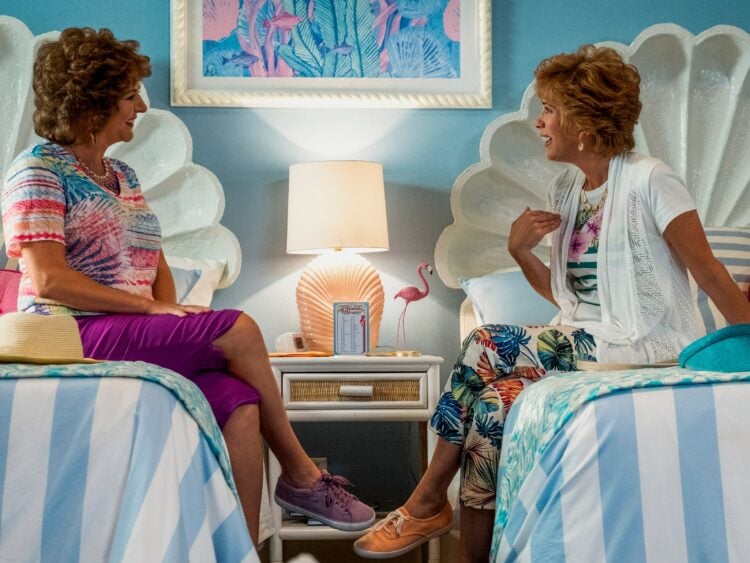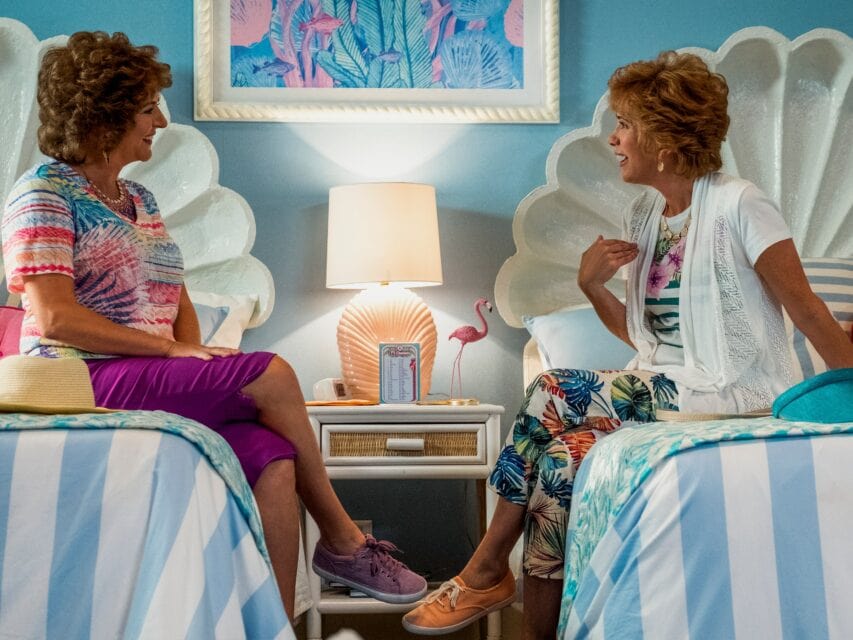 My husband hated this film. He compared it to a crappy SNL skit that went two hours too long. I on the other hand, would totally watch this film again, this time with some gal pals. If you like movies such as Airplane! or Talladega Nights, I think you'd like this movie. But I also think the reason I liked it and he didn't is because I am a woman. And this is a movie for women and I think a lot of jokes went over his head.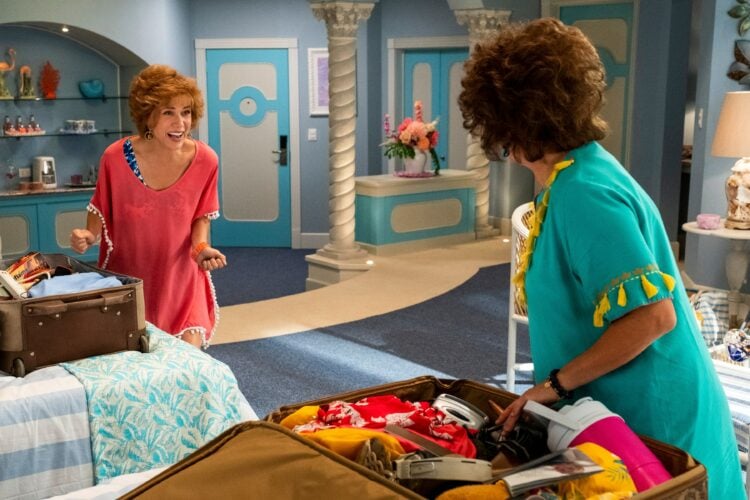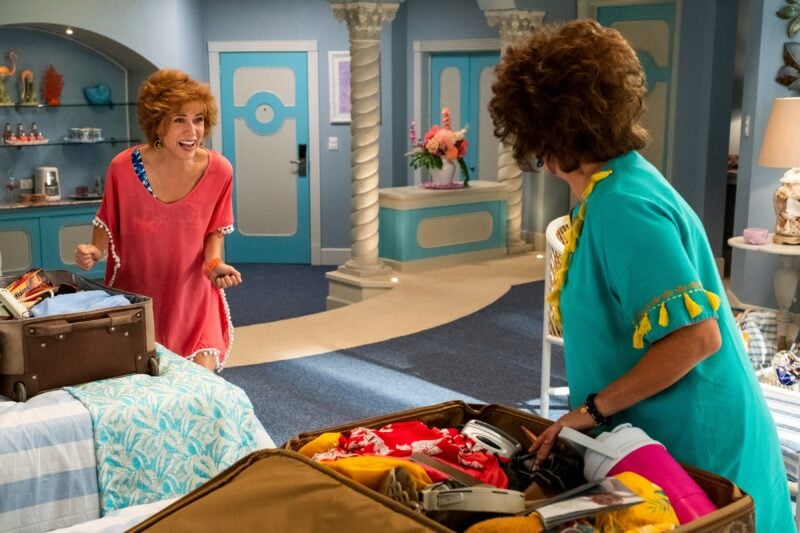 He didn't get how having Jamie Dornan (from the 50 Shades series) as the love interest was a joke before even seeing the film. The humor of the culottes and curlers, he totally missed when Barb told Star the compliments of all compliments, "You could model for effing Chico's, and I'm not just saying that." The details are what really made this film for me. Please know this movie is not currently free on any platform; we paid $6 to see it OnDemand; it's also available for rent on Amazon.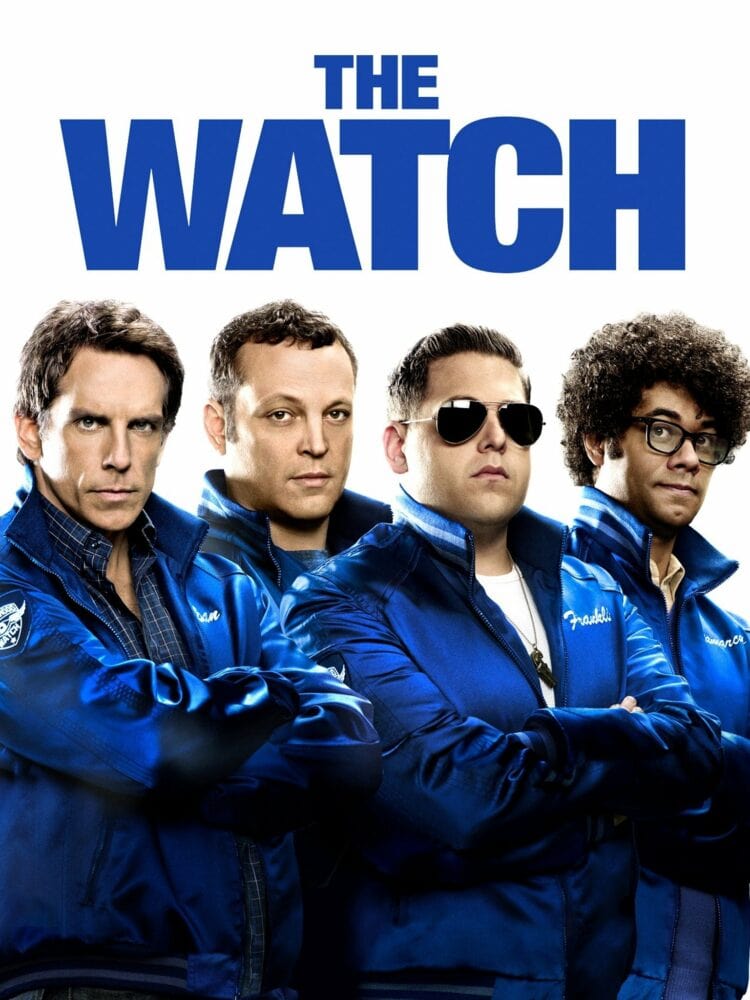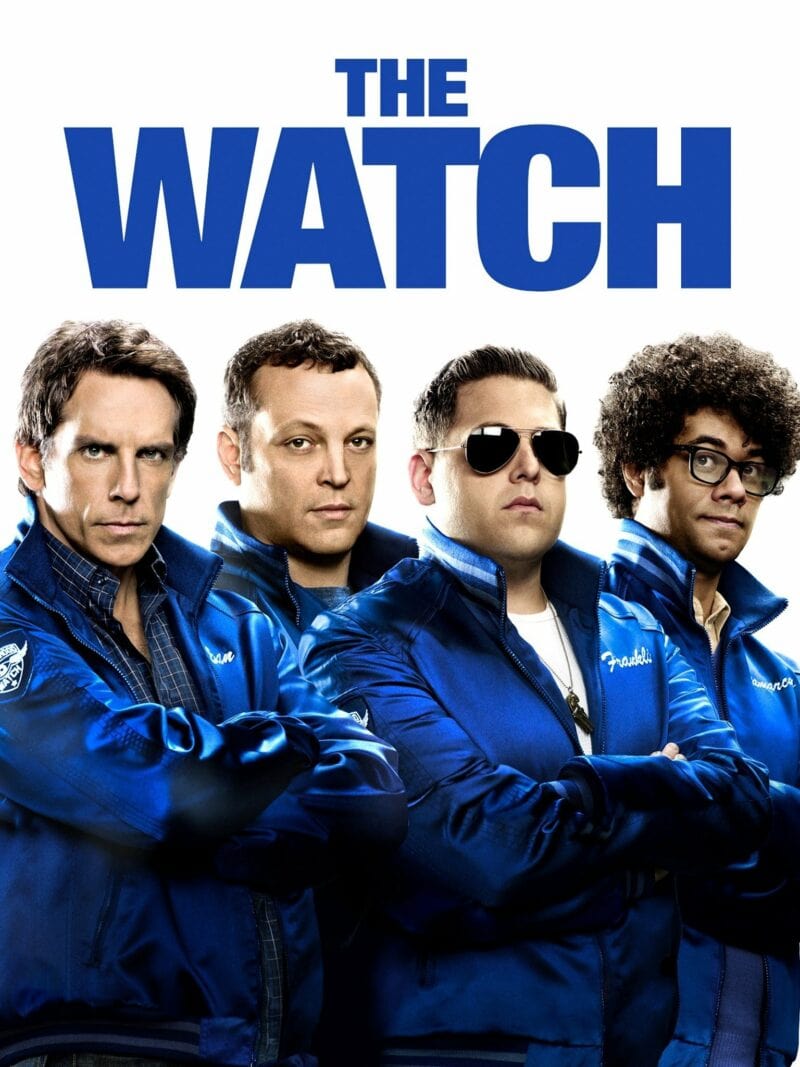 For a comparison the next day we caught the movie, The Watch, which is a 2012 film starring Ben Stiller, Vince Vaughn, Richard Ayoade, and Jonah Hill are members of a neighborhood watch group fighting aliens. Yep, just as wacky as two single women in midlife fighting an evil mastermind from destroying Vista Del Mar with killer mosquitos. My husband found The Watch hysterical; I did not.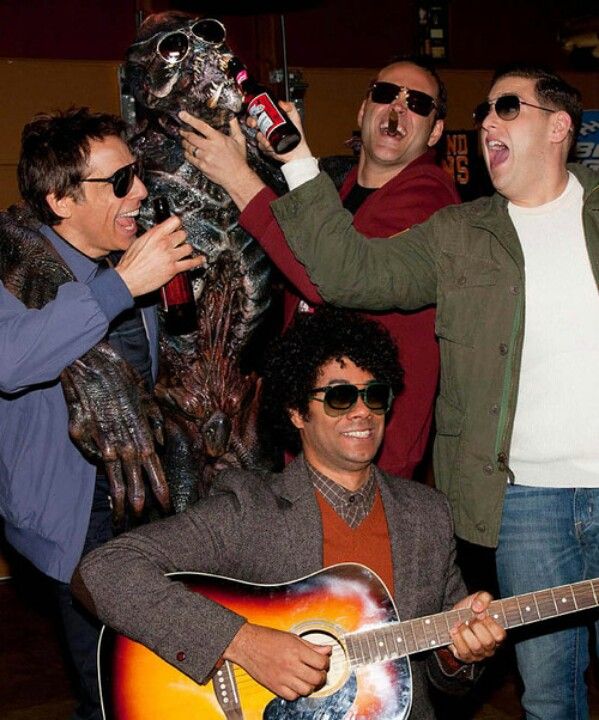 While some parts were funny, it just felt like these guys playing the roles they always play. But maybe I didn't find it hysterical because it's the total opposite of Barb and Star? Plenty of humor about matching jackets instead of culottes, hitting on high school girls instead of hitting on the legal-aged dude from 50 Shades of Grey, gross slimy aliens instead of evil masterminds with some covetable fashion.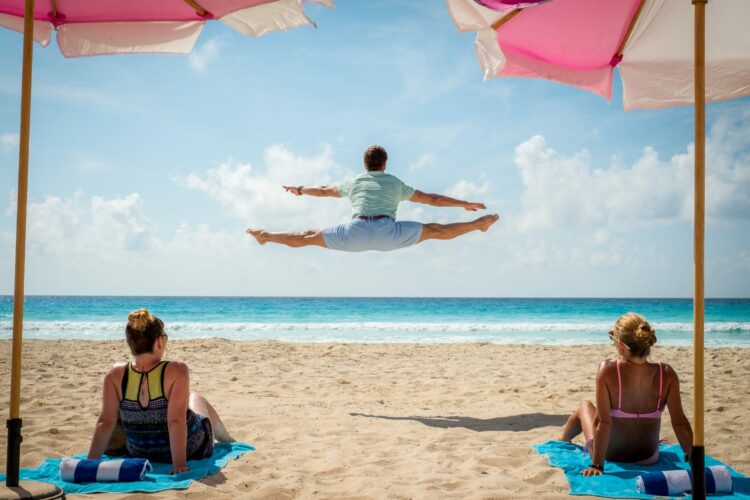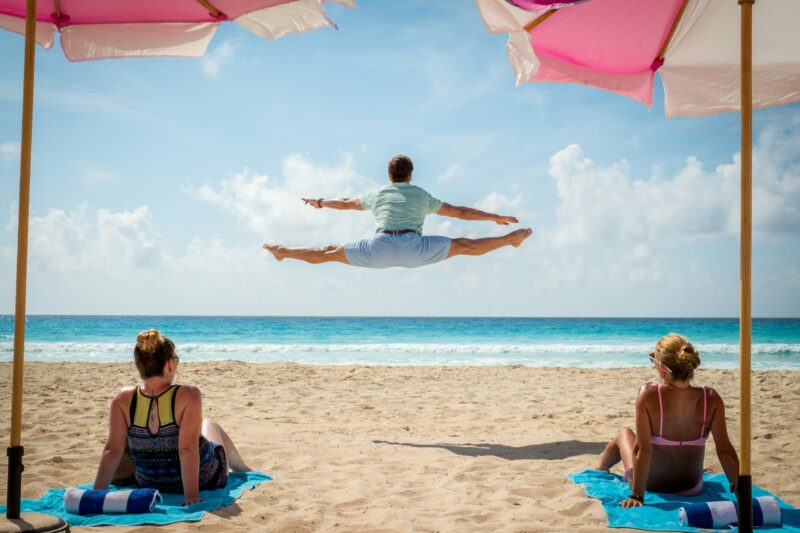 I share this because I doubt everyone will find Barb and Star Go to Vista Del Mar funny. But if you find slapstick comedy funny but occasionally problematic in how it often reduces women to conquests and punchlines, I encourage you to check out Barb and Star. Get your statement necklaces and culottes ready!
For Your Entertainment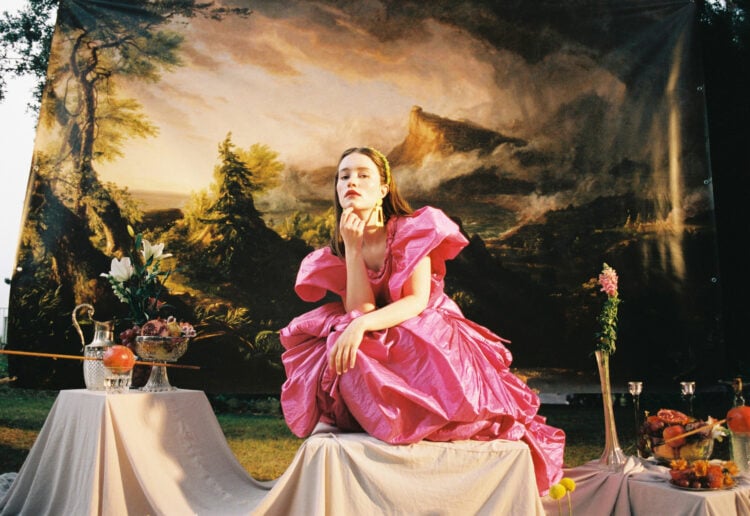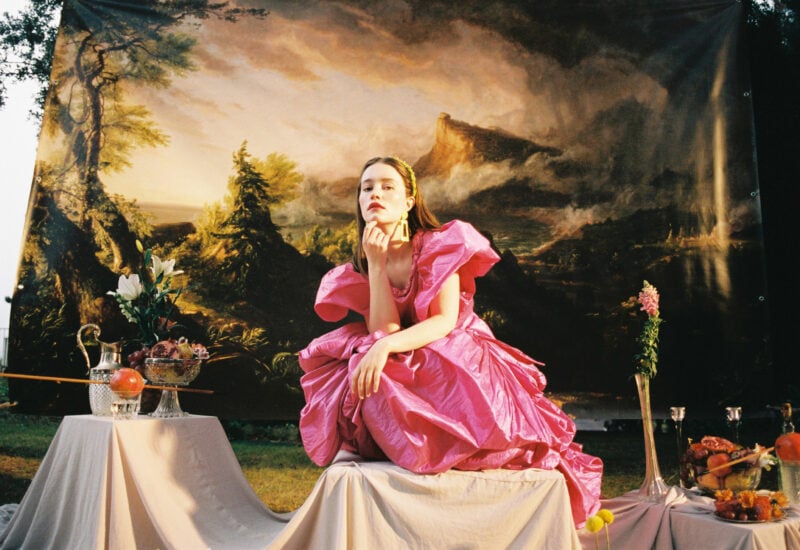 I've shared Sigrid before; in fact, I shared a video of hers in January of 2019 and July of 2019. I love the sound and lyrics of this 24-year-old Norwegian singer, and her latest single with a matching video, "Mirror", is another banger. "Mirror" is an anthem for confidence and knowing you are more than what others think, while having a video with some very fun fashion and quirky moments. This article from i-D delves into the video and what Sigrid has been up to since 2019. Add this to your summer jam playlist!