This article may contain affiliate links; if you click on a shopping link and make a purchase I may receive a commission. As an Amazon Associate, I earn from qualifying purchases. 
Weekend Reads
Stevie Nicks is still living her dream. (New Yorker)
The best way to learn online? Be a lurker. (Wired)
Art Nouveau's obsession with the peacock. (Messy Nessy Chic)
Piecing together the green burial movement. (Bitter Southerner)
The Beijing Olympics are the first to use 100 percent artificial snow. What does that actually mean? (Vox)
The millions of people stuck in pandemic limbo. (The Atlantic)
The thing no one told me about egg freezing. (Gloria)
The second best thing about getting doxed by white supremacists. (Washington Post Magazine)
In America, a smile is like a résumé. I was afraid mine wasn't closing the deal. (New York Times)
Are you mentally ill, or very unhappy? Psychiatrists can't agree. (The New Statesman)
How to reclaim normal life without being 'done'. (The Atlantic)
Lauren Ezersky is still New York's most unjaded fashion journalist. (Vogue)
Nearly a quarter of Americans get news from podcasts. (Pew Research Center)
So often I have folks contact me asking me what style of jeans don't need to be hiked up after sitting, and won't stretch out. And my response? There are no perfect jeans. There is tailoring which helps a bit… and there is Beltaway. If you have jeans that are pretty great but you seem to have to hike up or won't stay up during the day this belt is fantastic. No metal (you can wear through a metal detector), no stiffness, just a heavyweight elastic and an easy-to-use plastic buckle that won't dig in when you sit. They come in a range of colors, widths, and styles for less than $20 and are so streamlined you can wear fitted untucked tops and it won't show. I've had at least one in my wardrobe for over a decade; my mom and sister and friends now have them and even my husband loves them!
Fashion's latest "It" destination is the metaverse. (Elle)
Fashion Fair is back. (The Cut)
How to break up with your hairdresser, therapist and more. (The Washington Post)
The rise of the over-50 fashion mentors. (New York Times Magazine)
The horror, the horror of the Peloton not-even-plateau. (Culture Study)
Appreciating the orgasm as an act of self care. (Vogue)
An unlikely group of influencers on TikTok is using cheeky skits and viral songs to change our relationship to mortality. (The Atlantic)
I met Jennifer Mendelsohn way back in the early aughts through The Knot, as we were planning our Maryland-based weddings around the same time. We joined several other local brides after our weddings in a Yahoo (or was it Microsoft?) group and became friends and have stayed in touch thanks to social media. She went from badass journalist and ghostwriter to badass genealogy sleuth. She is having a virtual class on genealogy that's only $40 and I think would be fantastic for any of you also fascinated by your geneology and wondering how to learn more about your history.
So the Oscars are becoming the People's Choice Awards? (The Hollywood Reporter)
Their bionic eyes are now obsolete and unsupported. (IEEE Spectrum)
The case for Nicole Kidman's 'Vanity Fair' cover. (Back Row)
This article was shared more by folks I follow on Twitter than anything else this week and I guess I'm an old because this all feels exhausting and repetitive and try-hard and been there, done that. A vibe shift is coming. (The Cut)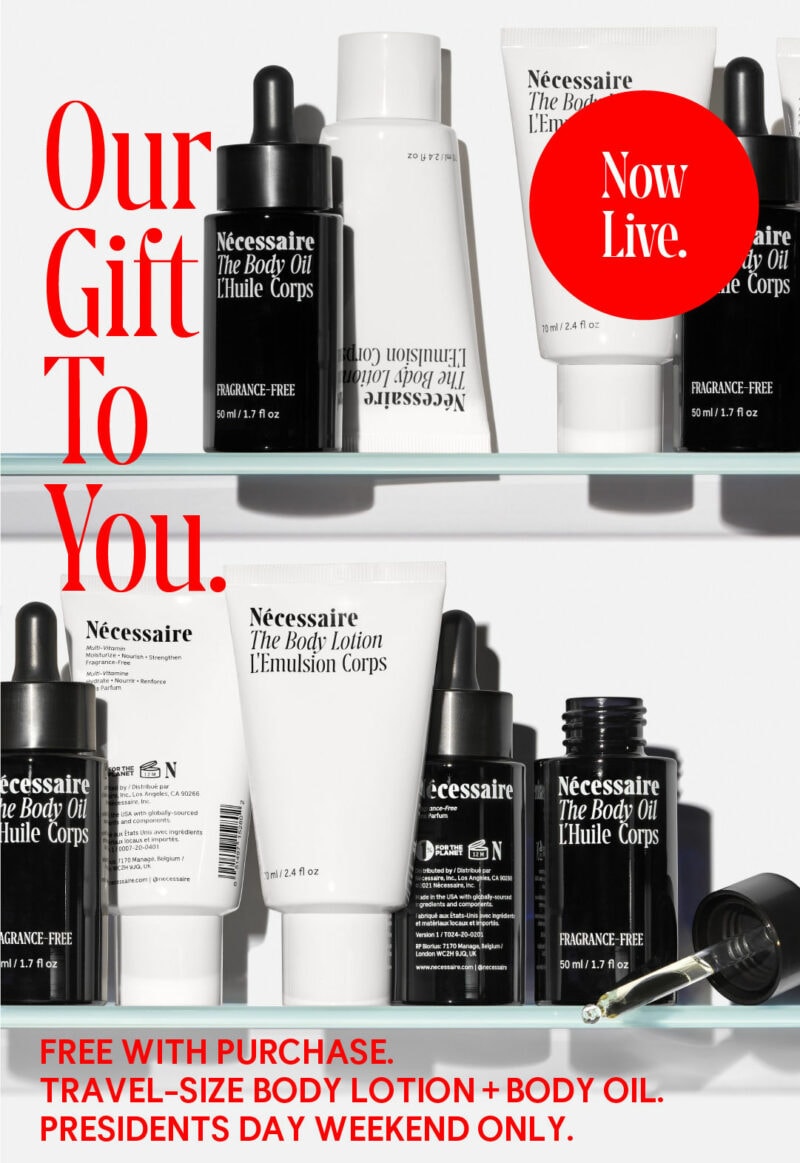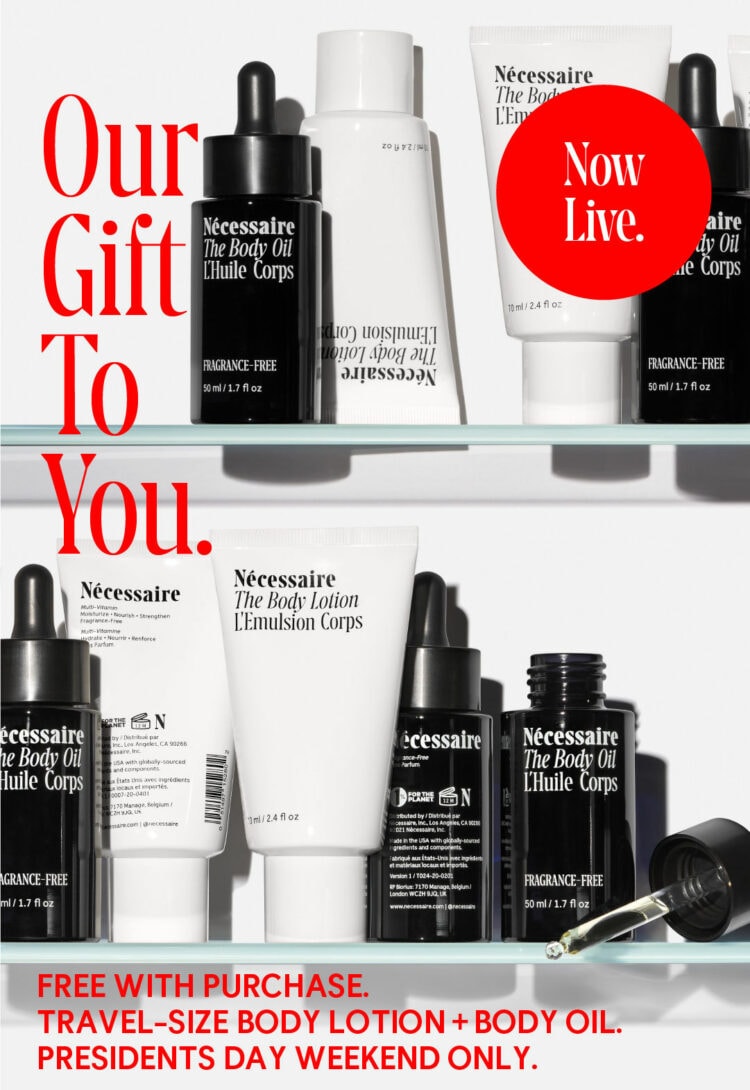 Nécessaire reinstated my promo code – use WARDROBE_OXYGEN at checkout to get 10% off your entire purchase of these high-quality body products made with skincare ingredients. Nécessaire is a B Corp and strives to keep making itself more and more sustainable. And this weekend, you also get a travel-sized Body Oil and Body Lotion with each purchase.
See/Hear/Read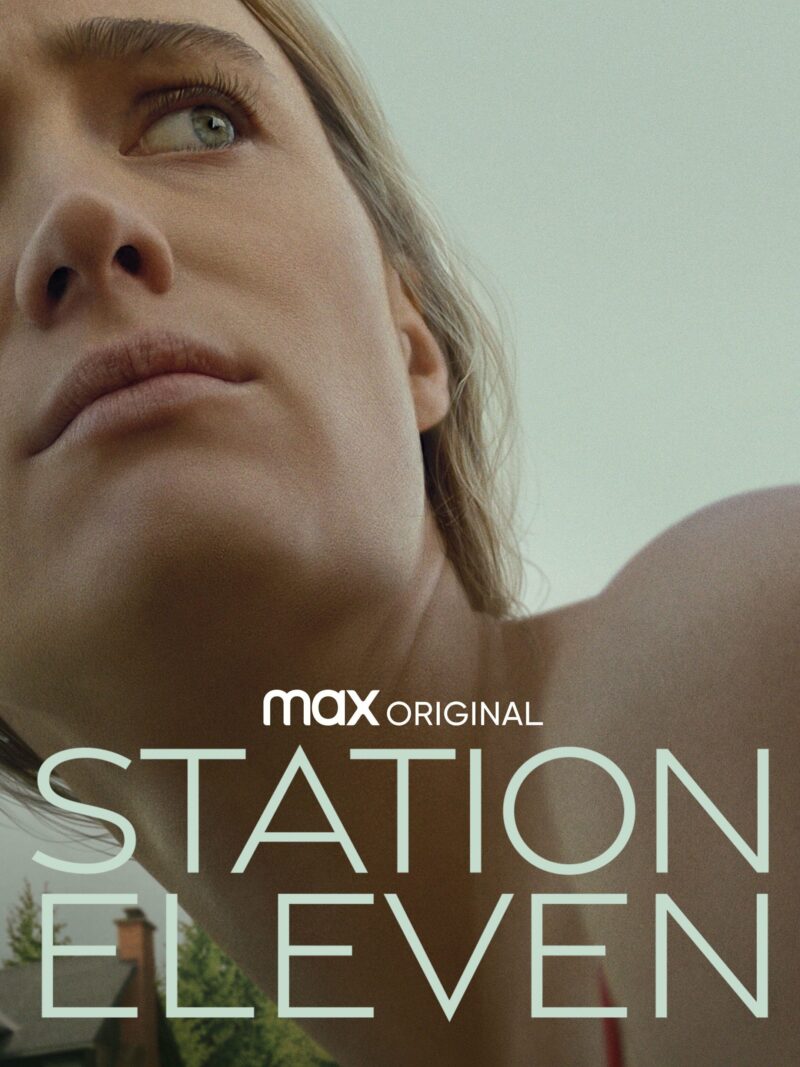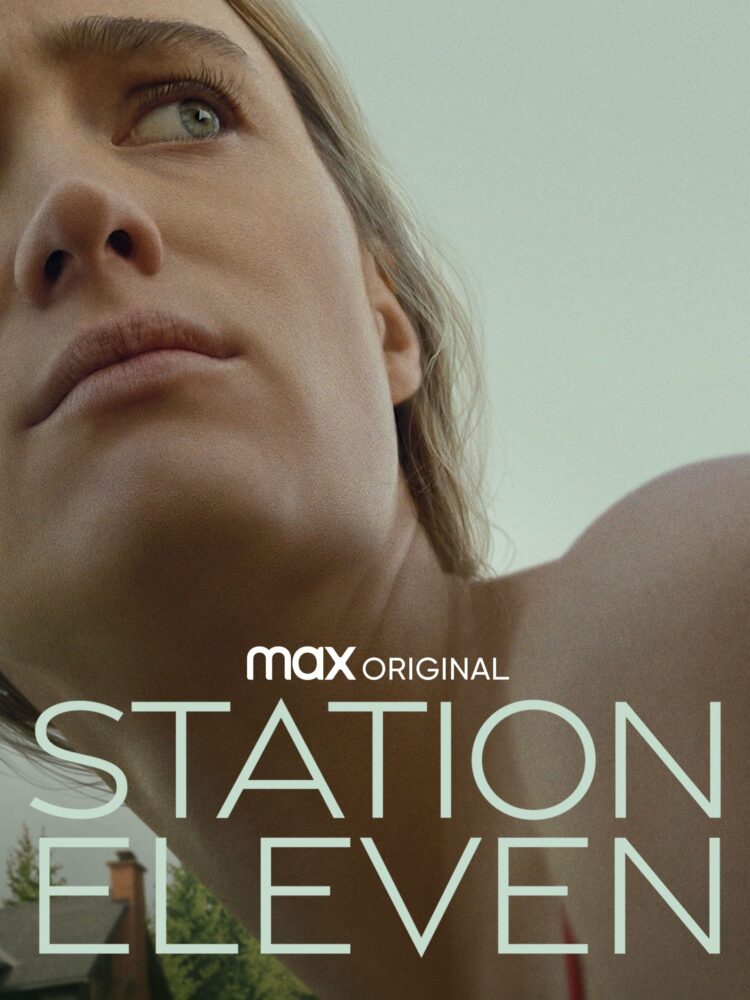 Do you have shows you've watched that have affected you ever since? LOST is one for me. I often catch myself referencing it, seeing situations through a LOST lens, seeing actors now as who they were in that cast. For example, I live in a cooperative and the staff drives around in white vans; to this day when we see one going by my husband and I say, "There goes the Dharma Initiative." I love those shows that have impact, even a decade later.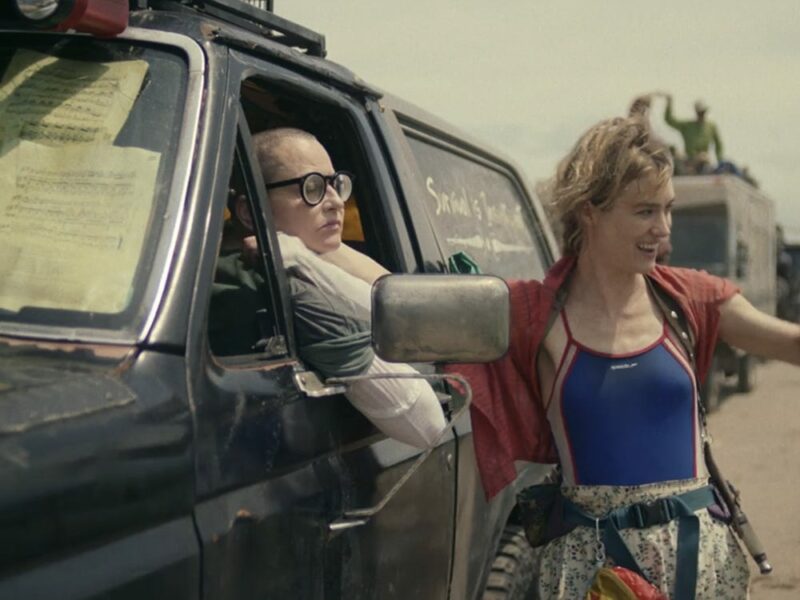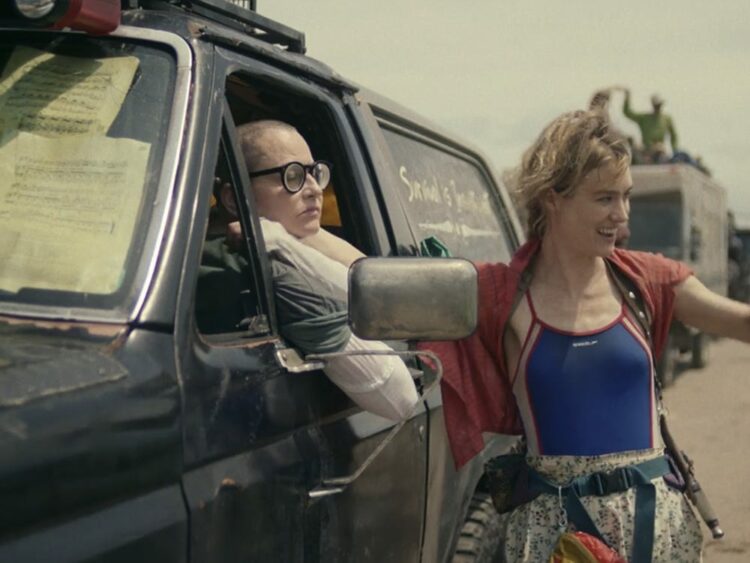 And I feel that Station Eleven (HBO Max) is one of those shows. My husband and I started watching it last week and we are obsessed. We're constantly referencing it, thinking about it, dreaming about it. But before you consider it, I need to give you a warning.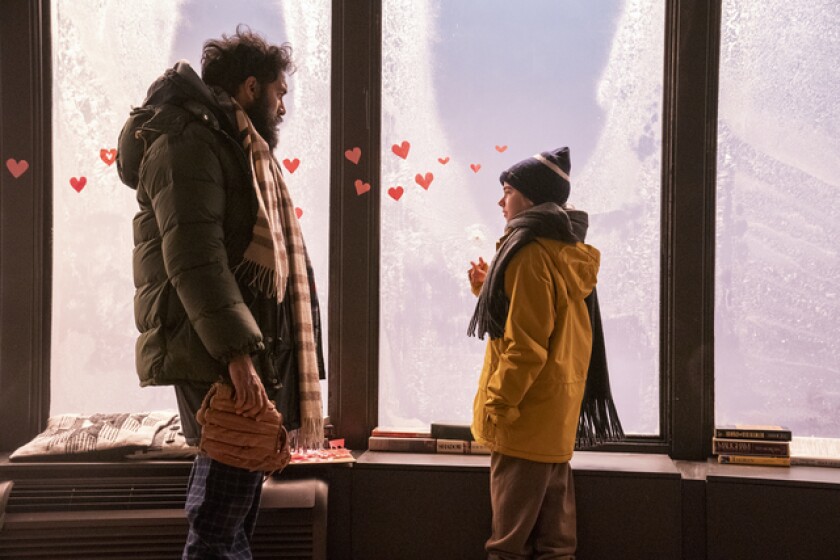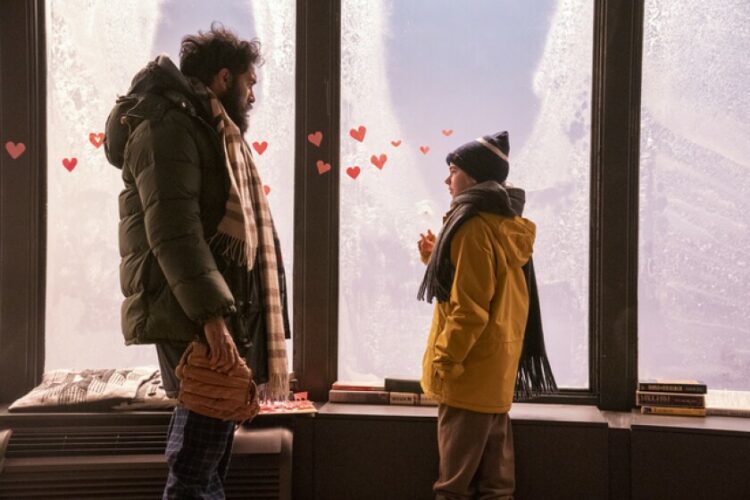 This show is based on a 2014 novel of the same and the topic in 2014 felt dystopian and in 2022 hits seriously close to home. In fact, I don't think I could have watched it prior to now. The show depicts life during and up to 20 years after a major flu epidemic that quickly wipes out most of the earth's human population. The first episode left me shaking and tearful and really hit my husband hard too.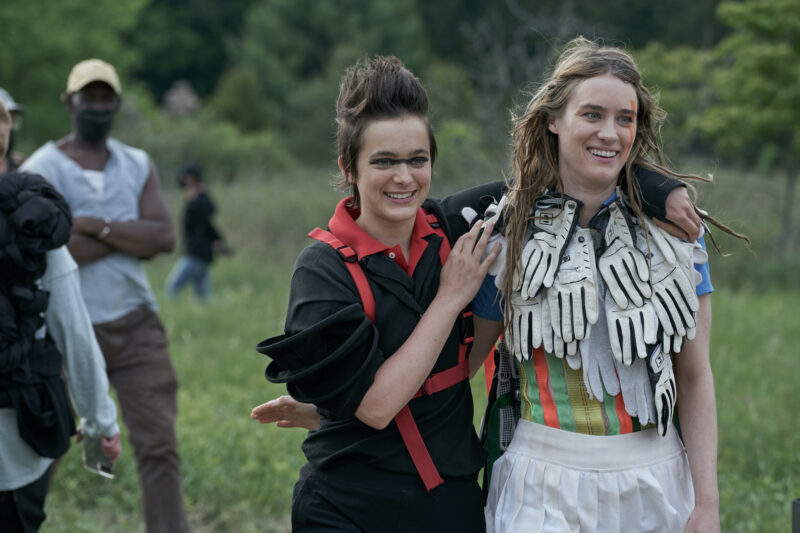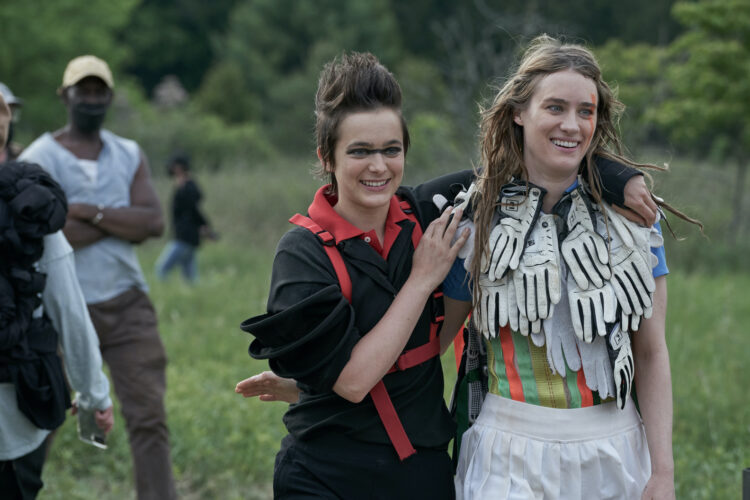 But the story, the acting, the way it bounces from the time of the event to 20 years in the future to times in between, it's so intriguing, so powerful, you just want to see and know more.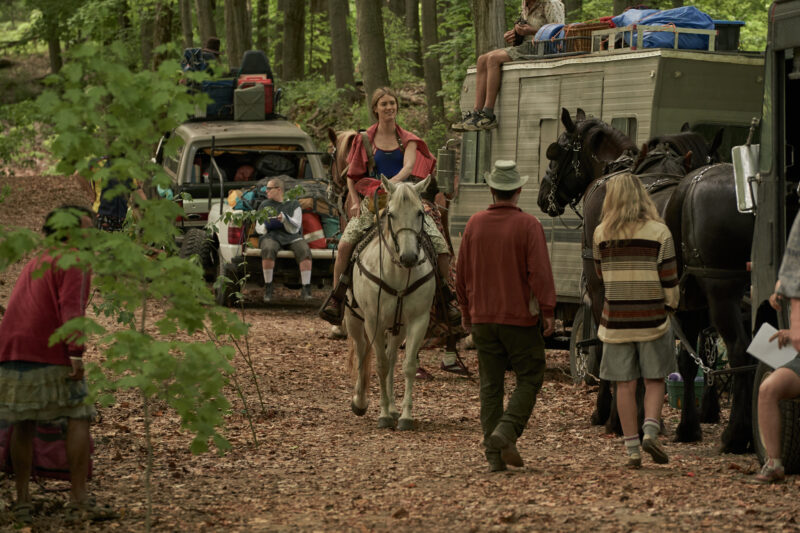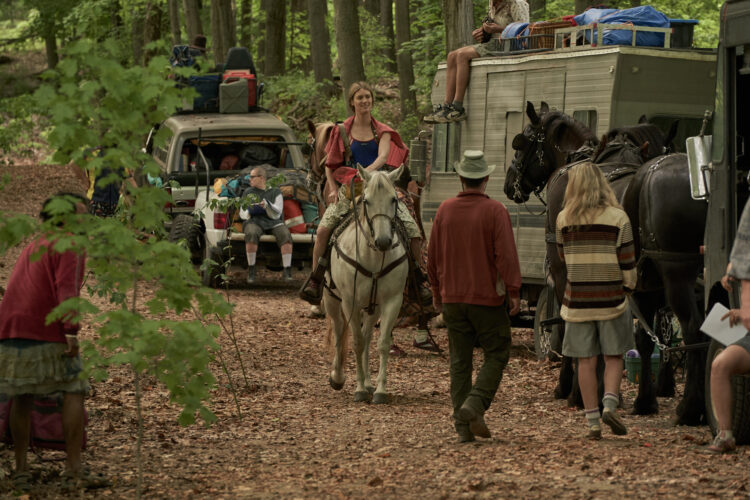 I have been feeling very… numb lately. Apathetic. And it concerns me but I feel like I'm just overloaded by news, by content, by politics, by everything. I have been soothing myself with cute and cheesy and funny and colorful, but I found Station Eleven was like a big slap in the face that made me open back up my eyes to this existence, and how I can and need to be present, be connected, be a positive force.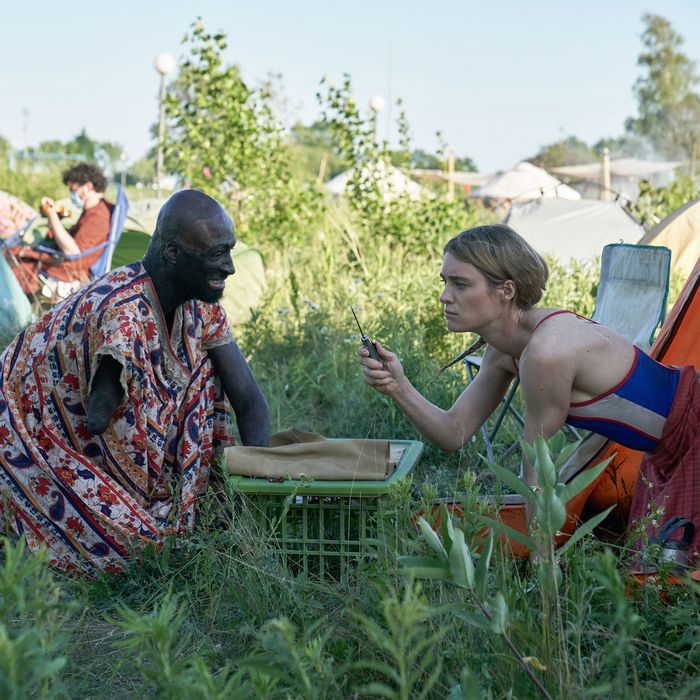 Don't think this is a show all about death and destruction. In fact, I found as I went through episodes I gained hope. Not finished with the series and seeing an MA rating, I went to Commonsense Media to see if it was appropriate for my 13-year-old. Commonsense Media says 14+ but know that rating isn't for gore or sex or even a lot of swear words but because of the dark and grim topic. Violence is mentioned or inferred but not blatant. Individuals of different races, ages, genders, sexual orientations, and abilities are positively represented.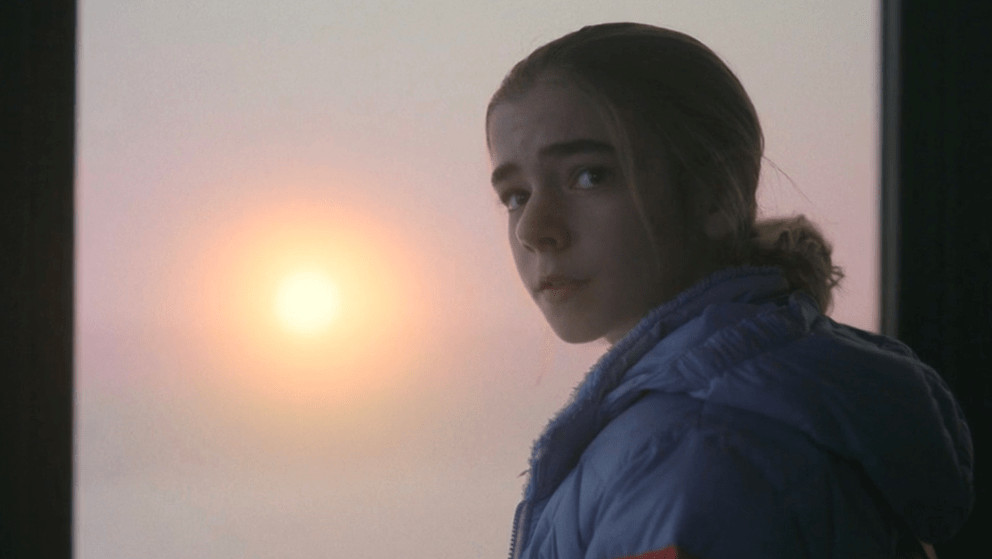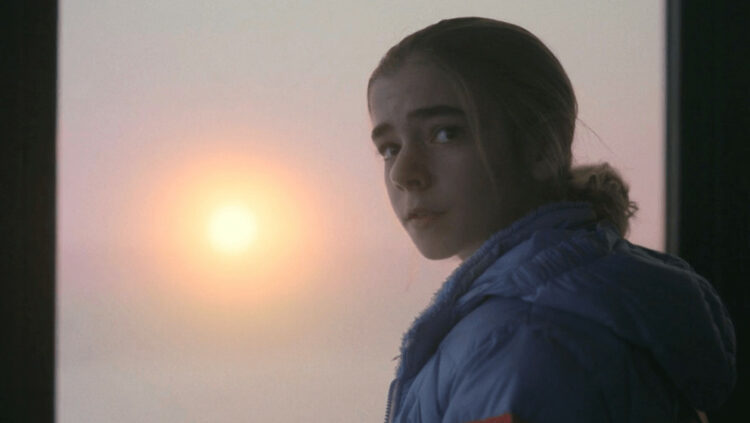 Like a good book where you feel you almost are the protagonist after a night of staying up to read that final chapter, the next day after watching Station Eleven I can feel very Kiersten or Jeevan or another character that was the focus of that episode. It's heavy, but sometimes we need to carry heavy things to remember we still have the ability. And how beautiful life can be, even with such weight.
I haven't read the book… yet. I've heard from many of you (I shared on IG Stories already that I saw this) that you loved the book and it's in the queue.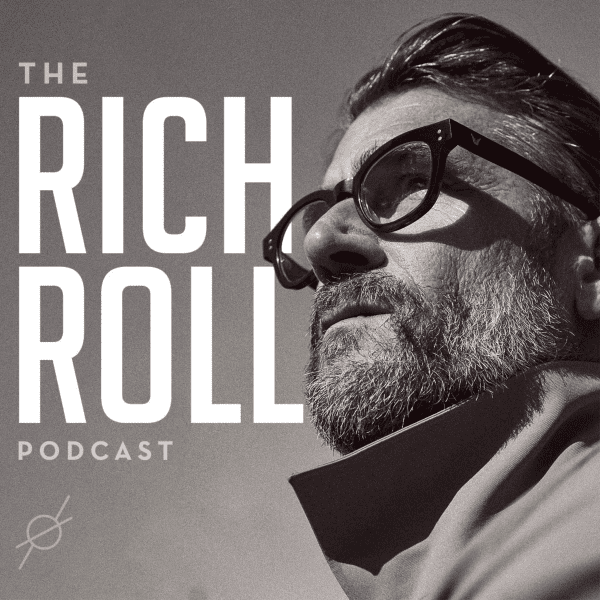 I don't listen to podcasts often, it just doesn't fit with my current lifestyle. But my husband is a huge fan of Rich Roll and asked me to do him a favor and take an hour or so and maybe shower and get dressed but otherwise do nothing else and listen to this episode. And now I am asking you to do the same.
Rich Roll's podcasts are so incredibly long; this one is over two hours and I just couldn't finish it. I showered, I brushed my teeth, I did my face, I got dressed, and I still spent a huge chunk of time just sitting and listening and didn't finish (and actually began to fall asleep) but what I did listen to was worth it.
Essentially, if you are like me and you lack focus and drive and feel just angry about things and burned out and overwhelmed… it's not your fault. And this interview with Johann Hari goes into why we're like this, what's causing it, and what things we can do to improve our situation.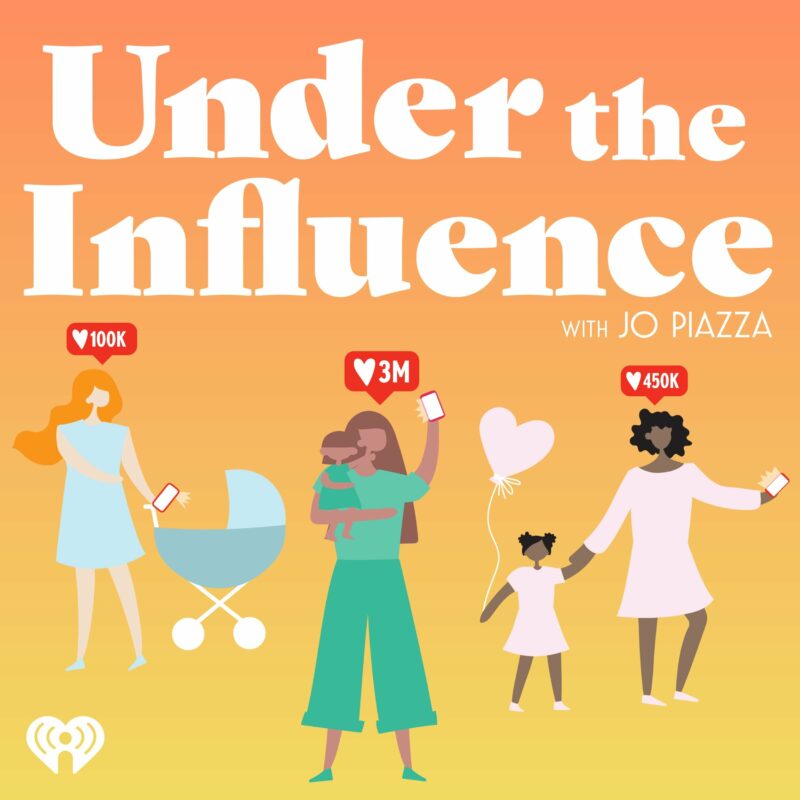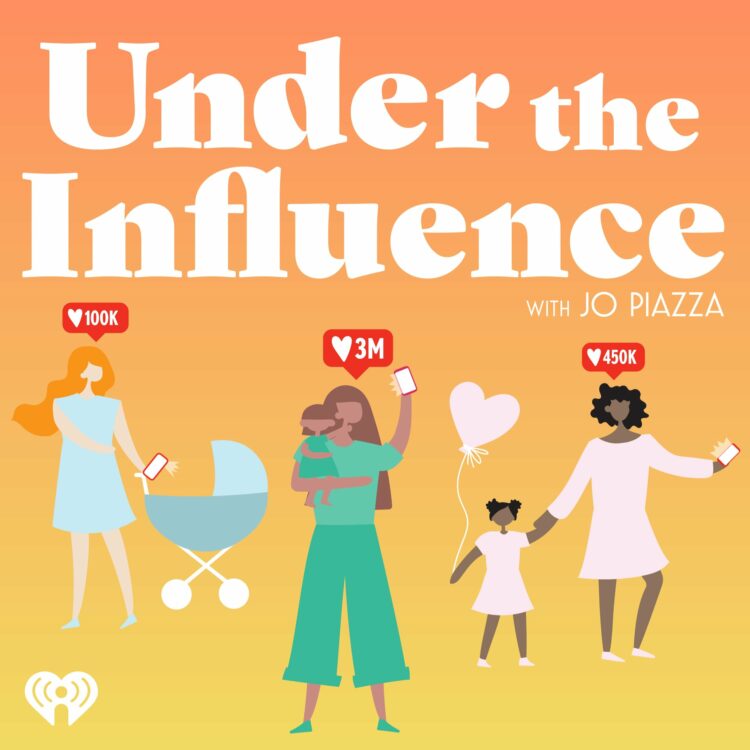 Another podcast I have been listening to for a while and have been trying to listen to Season 2 of Under the Influence. Journalist and mom Jo Piazza used Season 1 to understand the mommy influencer world and see if she could make it as a parenting influencer. What she learned is that the influencers aren't the issue, the platforms like Instagram and Facebook are.
Season 2, Piazza is delving into how problematic these social media platforms are especially for women. She interviews female influencers, individuals who have stood up for women's rights, and is looking to create a women's day off off Instagram to show Meta/Facebook/Instagram the power of women and how we deserve more respect and rights.
As someone who has been having a bit of an existential crisis regarding her role in social media and the influencer sphere, Season 2 of Under the Influence is really speaking to me and making me think hard about how I want to craft the future of Wardrobe Oxygen (don't worry it doesn't mean ending it). If you are an influencer or a consumer of influencer content on social media, I encourage you to take a listen.
For Your Entertainment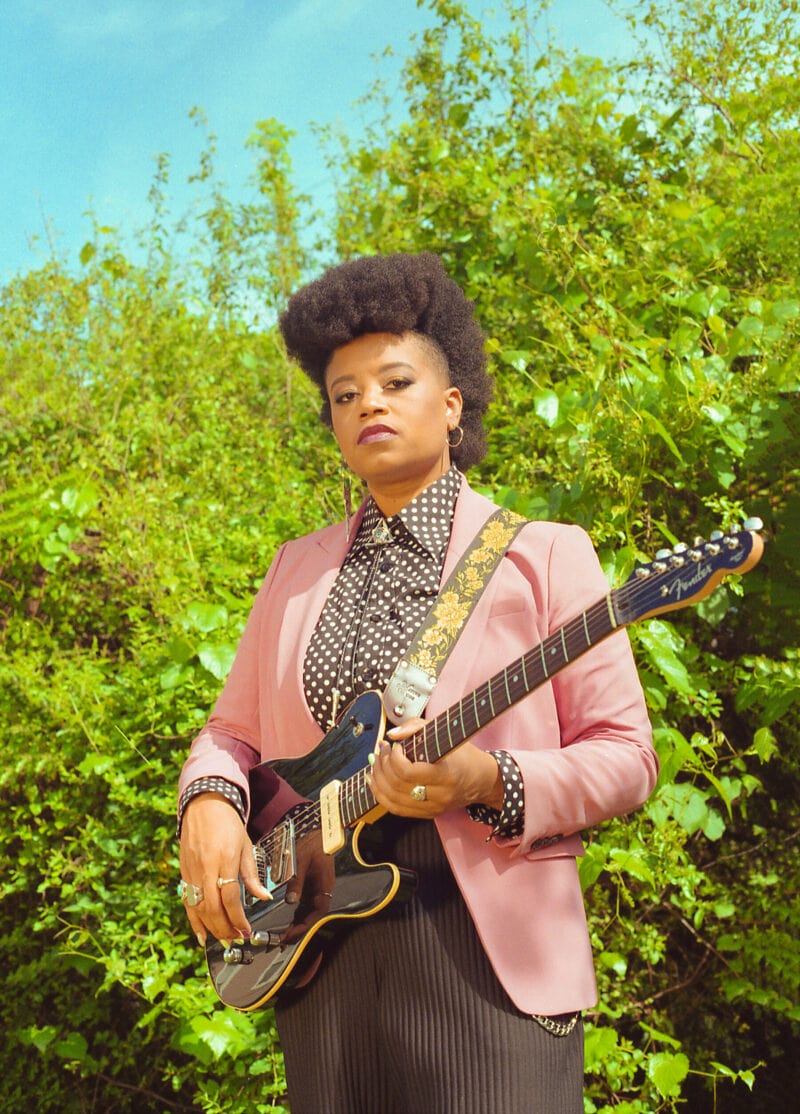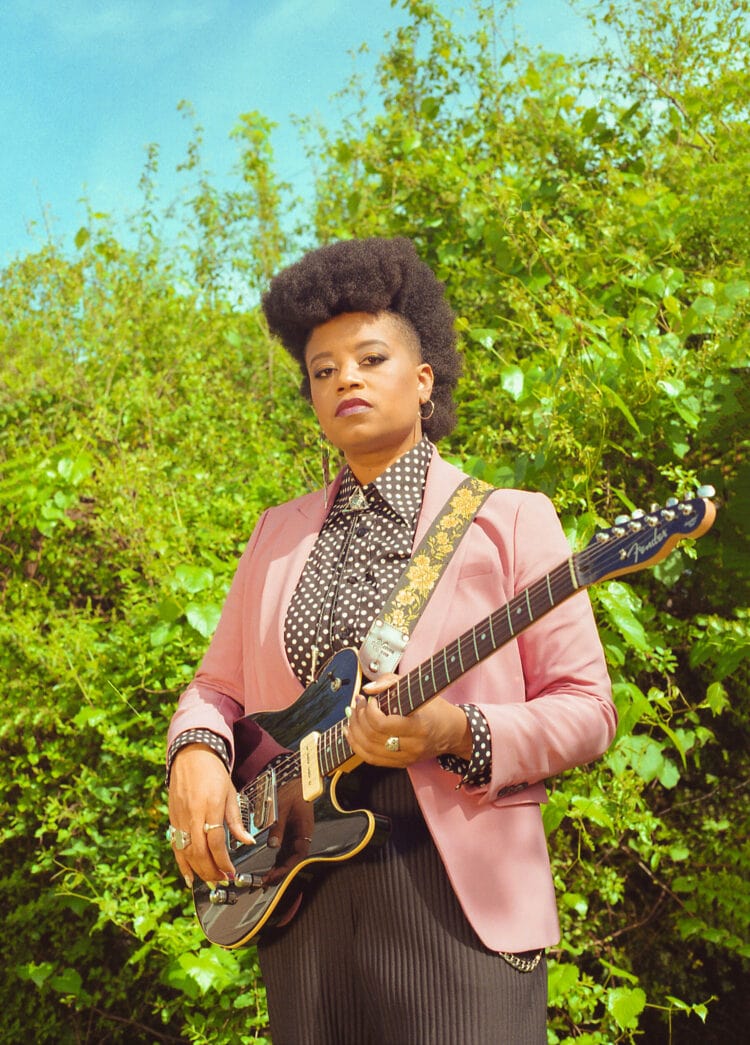 Amythyst Kiah is a Tennessee-based award-winning singer/songwriter who has collaborated with some of the greats and like me, may have never heard of before now. Born in Chattanooga, Tenessee in 1986, Kiah never felt like she fit in. Befriending a high school classmate who introduced her to Tori Amos and Nine Inch Nails, she saw that there was more to music. Upon graduation, she enrolled in East Tennessee State University, where she completed the Bluegrass, Old-Time, and Country Music Studies program and joined the school's marquee old-time band. She began touring regionally, with her dad as her tour manager.
Kiah released her first album in 2013, an EP in 2016, and was in the group Our Native Daughters which released an album in 2018. Her latest album, Wary + Strange, came out last year. The song "Black Myself" off that album earned a Grammy nomination for Best American Roots Song. She has performed with Moby, Rihannon Giddens, have received accolades from Variety and Rolling Stone… and it's time for more folks to experience the power and beauty that is Amythyst Kiah:
A PSA for my Feedly Followers:
Feedly will only notify you when I have crafted a new blog post with a brand new URL/link. Thing is, I have over 4,000 blog posts with unique URLs here at Wardrobe Oxygen (there used to be more like 6,000 but in the past two years I've been cleaning house of all the random things and broken links from the past 16 years). While I will continue to create new URLs and new content… sometimes it makes more sense to revisit a blog post I wrote in the past and just update it.
Sometimes, like Wednesday's post, I updated 99% of it with new photos and new text and new new new. I then republished it which put it at the top of the blog but Feedly didn't recognize it as new content. But it made sense to use the old URL because what's the point of keeping the old post which has now inaccurate information? If you search information about the Universal Standard Mystery Box, you'll them be sure to receive 2022 information, not 2021.
Other times, like Monday's post, I just go back to something I wrote that is really good or helpful and update it with current information. There's no point in making a second post about retailers that carry petites over a size 10, that would be confusing. But since I wrote it in 2019, lots of retailers have closed, new ones have opened, and some brands changed their size options. This is important information, I want to not only update with an accurate list, I want it to be at the top of the blog so those who benefit from it will see it.
Also, Google loves updated content, and even though it's a lot of fun writing Wardrobe Oxygen, this ultimately is my job and source of income. Business-wise, it makes far more sense for me to update old content and republish it than create brand new content and have the two compete against each other in Google searches.
I am not knocking Feedly, I too am a user and a fan. But if you want to be sure you're notified of all my content, I recommend signing up for my newsletter (you'll get a truncated version of every post that publishes) or follow me on Facebook, or join the Wardrobe Oxygen Community on Facebook. That way, you'll be in the loop about updated content and brand spanking new content like this Weekend Reads!