This article may contain affiliate links; if you click on a shopping link and make a purchase I may receive a commission. As an Amazon Associate, I earn from qualifying purchases.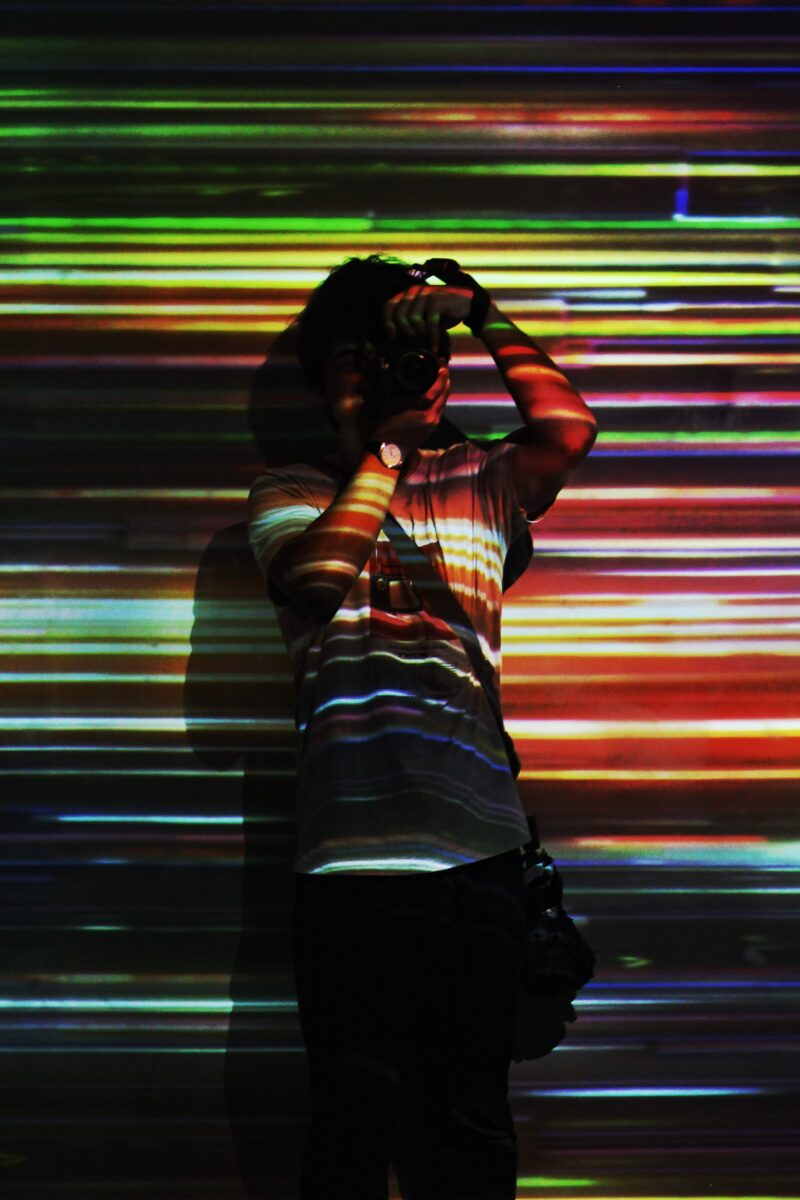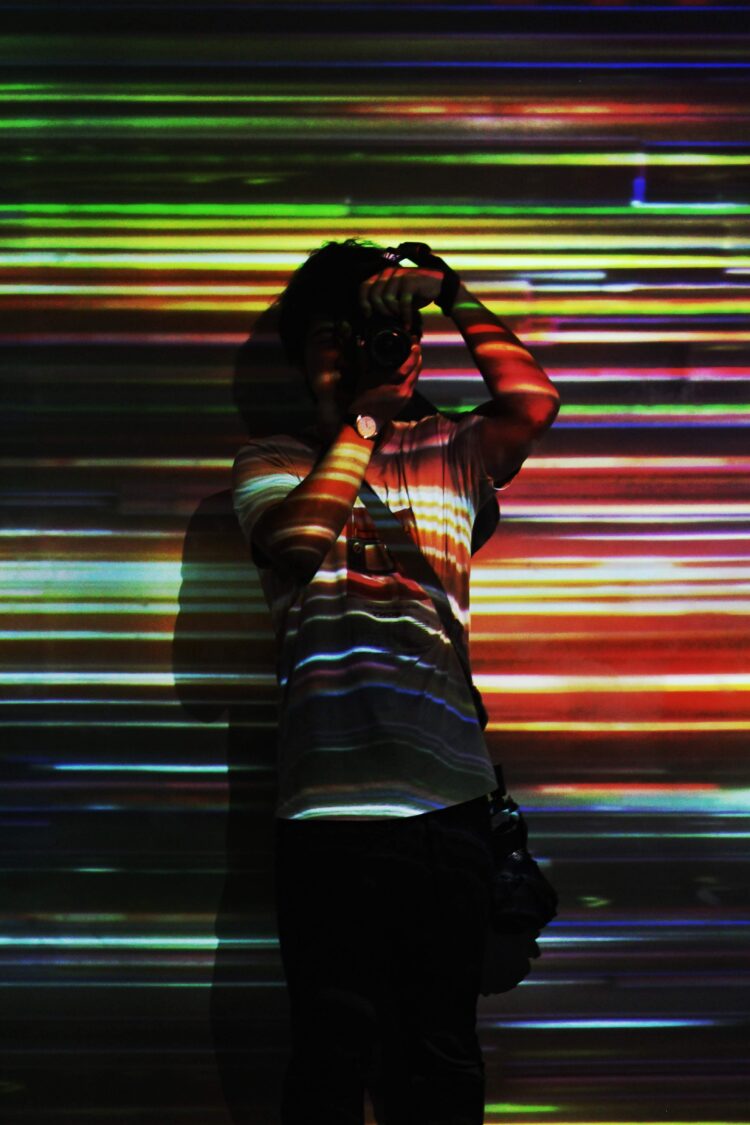 In 2021, everyone can be an influencer. Share a cute photo of yourself with a recent purchase, tag the brand, and you may end up on the brand's social media feed or even their website.
Some brands will leave a comment on your post, "We love your look! Reply with #lovethisbrandyesido if it's okay for us to share it. Read T&C at bit.li/fineprint" and it's so thrilling. Wow, this brand that I love, and millions of others love, love me! You agree, your photo is on their website, in their feed, their stories, heck, maybe even on a billboard in Times Square. So cool, right?
Wrong. Brands like that pay for models, photographers, studios, photo editors to get those ads and website shots that have helped them create millions of fans. If they have money for that, they have money for you. Don't sell yourself short; a pretty Photoshopped pro model image looks nice on a website, but customer photos and influencer posts can really sell the product. Looks good on the size 2 22-year-old, but if it also looks good on the size 22 42-year-old, then it's truly a great item.
Whether you are an influencer or a "normal person" who enjoys social media, you deserve to be paid for your photo if a brand is using it to sell their product. You bought the product, and that brand is going to sell thousands of that product thanks to you looking so good in it/with it. This isn't being greedy; this is making the whole social media world fairer for all. Every person deserves to be paid a fair rate for their work and there are no standards in online content creation and marketing.
This week I launched a project I have been working on for weeks; you can see it at this link. I was invited to try a product from a brand I love. I proposed to her that instead, individuals who read Wardrobe Oxygen receive the free product and provide their thoughts. I took the fee that I received for the post and split it amongst the reviewers so they could all receive $100 along with their gifted product. Not feeling the group was diverse enough, I paid out of pocket $400 to have four more individuals participate. I'm really proud of the result and hope to do more projects like this in the future.
While the individuals who participated got paid, it was not enough of a rate to also use their images individually on social media or online boutiques. I promised them that the brand and I would only use their photos in collages on social media, and I specifically made the images lower resolution so they wouldn't be useful to anyone else. If the brand wanted to use any photos for marketing, the brand would have to pay the reader a fair price on top of what they were already paid.
Your image is worth a lot, whether you have hundreds of thousands of followers, or just like to take pictures of your cat and share with your friends. It is why the influencer industry keeps growing. Brands understand the power of a "real person" promoting their product, and brands realize that it's a lot cheaper than traditional methods of advertising. Just because you don't have a bunch of followers or consider social media a side hustle or career doesn't mean your content isn't valuable.
And for my fellow microinfluencers, this also is for you. As someone who has been doing this for 16 years, I have NEVER had an "exposure" opportunity change my life. I may get a few more followers, maybe some more gifted opportunities, but it has never caused me to level up my business. That being said, I regularly do unpaid work for small businesses that I know can't afford a rate, will respect my content, and make products I believe in.
By you saying no, or asking for payment for usage, you're not only respecting your image and work, you're making the job that I and other content creators have, fairer and more equitable.
Weekend Reads
Consider it the ultimate hypocrisy. As Simone Biles and Naomi Osaka exit the Olympic stage, we only have ourselves to blame. (Elle)
The latest Eid fashion trend? Sustainability. (MPR News)
A pro cyclist rode almost 500 miles of the Tour de France course in Birkenstocks. (Gear Patrol)
And in case you liked that story, I liked the photo of Morton with a baguette in his one of his cycling jersey pockets in this article. (Cycling Tips)
3 rules for middle-age happiness. (The Atlantic)
As virus cases rise, another contagion spreads among the vaccinated: anger. (New York Times)
After the passing of our dog Cindy, we needed time to grieve but then began looking to adopt a new dog. We had certain breeds in mind and applied to many rescues and were denied by all of them. We see it as a good thing because it brought us to Oscar but this article resonated with me and also helped me empathize with those who denied us. (The Cut)
Investigation shows scale of big food corporations' market dominance and political power. (The Guardian)
Who am I supposed to be now? (The Riveter)
Oksana Chusovitina, a gymnast competing for Uzbekistan, just performed at age 46, her eighth Olympics. (New York Times)
I've admired STAUD clothing at retailers like Shopbop and Nordstrom, but the size range is limited. Come to find out, the brand offers up to size 24/26 and 3X, it's just that these stores have chosen not to sell them.
"I see my work as talking back": how critical race theory mastermind Kimberlé Crenshaw is weathering the culture wars. (Vanity Fair)
This week I was bit by something while I was sleeping. It wasn't a mosquito, living in Maryland I know mosquito bites very well and have had all sorts of reactions to them. Checking Dr. Google it looked like a spider bite. Based on where I live and that I wasn't having any reactions other than a red welt and intense itching, I figured. it was a wolf spider. I shared my experience on Instagram Stories and a reader in the DC area DMed and sent me this article. In case you too live in the area or somewhere with cicadas and have experienced unusual bites I figured I'd share here.
Nothing matters, so stop putting shit on your face. (Medium)
The economy is stronger. These 4 things will determine what happens next. (NPR)
Policing women's bodies via dress code is nothing new in sports. The difference is now women are doing something about it. (New York Times)
So yesterday in the Friday Shop I shared this dress as an alternative for my Christopher John Rogers for Target dress that is no longer available. I shared that I felt once the lining was removed it would have more give in the bust. Last night being super smart, I began to remove the black cotton lining from the black cotton dress. Even better I did it in dim lighting. Well, don't try removing the lining as the lining is sewn to the front of the dress along the arm and neck holes. I now have raggedy edges and will have to whip out the sewing machine to sew them down so I don't look like Fred Flinstone. I still think this is a good dress, but better for those without a large bust.
The battle sigh of the old mom. (Gloria)
The death of the woman he loved was too much to bear. Could a mysterious website allow him to speak with her once more? (San Francisco Chronicle)
The majority of Americans lack a college degree. Why do so many employers require one? (The Washington Post)
What does it mean to think about cancer as a battle? (Cup of Jo)
Hear/See/Read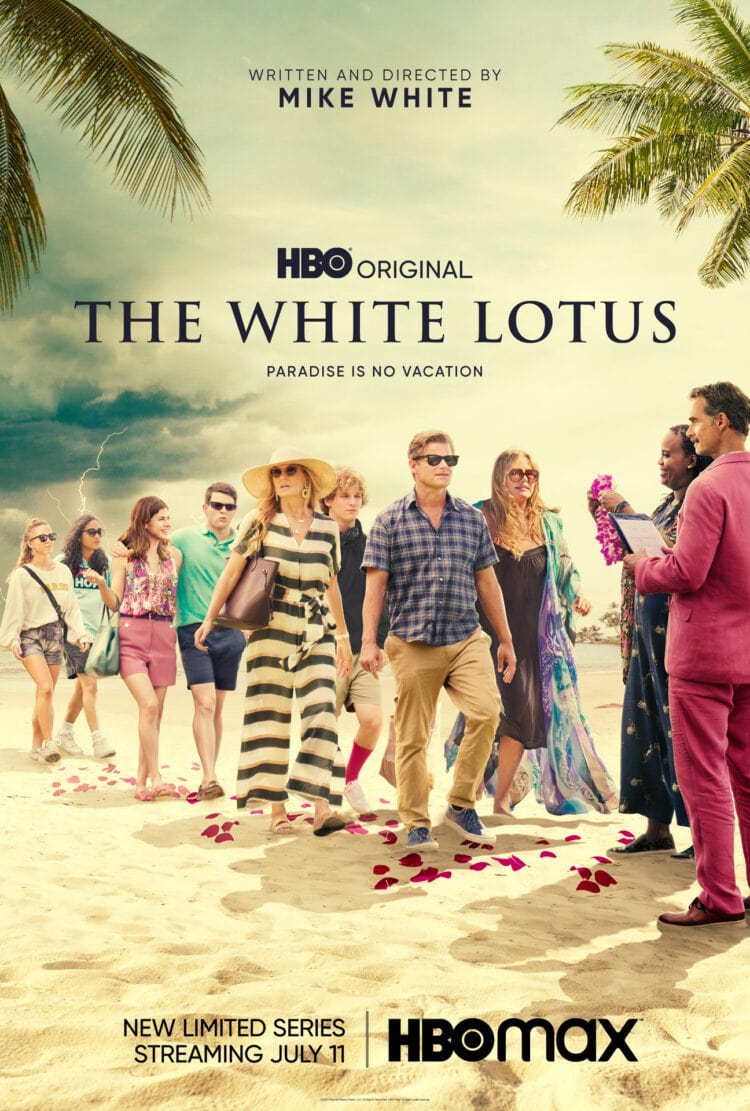 Our obsession this week has been The White Lotus, which is a limited series on HBO Max. We've seen only three episodes so far (they're spaced out through mid-August) and I HAVE to know what happens next. The first episode peeks into the future after. theweek at this luxury resort and it will be on your mind the entire time.
You will also be opening IMDB over and over because the actors will look so familiar. Sure, you know Connie Briton and Jennifer Coolidge and Seve Zahn, but there is that guy from the remake of High Fidelity, there is that actress who was in that show Star that came on after Empire, and that woman from Insecure and hey, that guy was in Tales from the City. The actors are SO GOOD you want to know more about them. This Buzzfeed article also is a quick guide.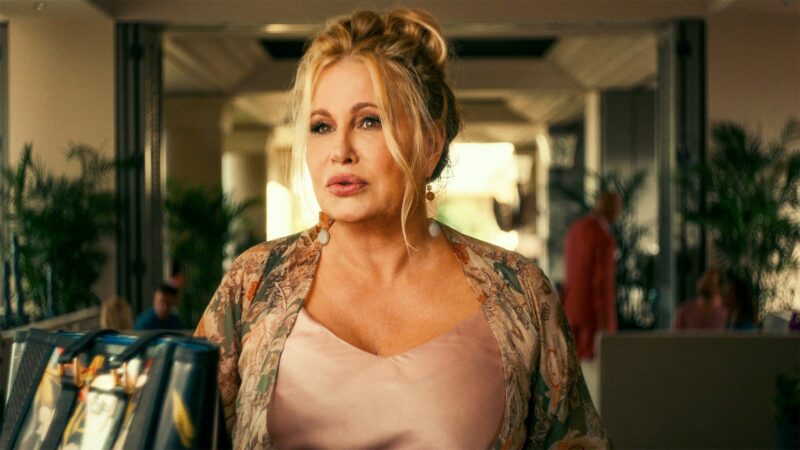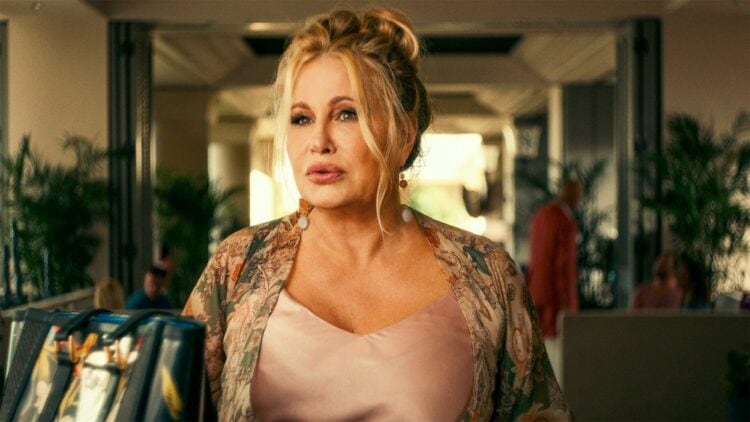 Jennifer Coolidge is a treasure and the way she plays her character is sooo good and sooo weird and you don't know what she will say or do next. That is NOT an easy role to play and I think most would overplay it, make it a caricature. But Coolidge… you wonder if that's what she's like IRL! And Fred Hechinger is amazing; I can't wait to see how his career progresses. The subtle facial expressions, especially when he's sitting at the bar with his dad… so good.
In the words of my tween, this show is "super cringey" but in a really smart and fresh way. Such subtle details (check out all the books the characters are reading in comparison to how they act with the staff and with each other). It is such an example of ignorant privilege and will make you look back on any cruises or all-inclusive vacations you may have taken over the years and "cringe." And if you have ever worked in the service industry, you will know these characters all too well.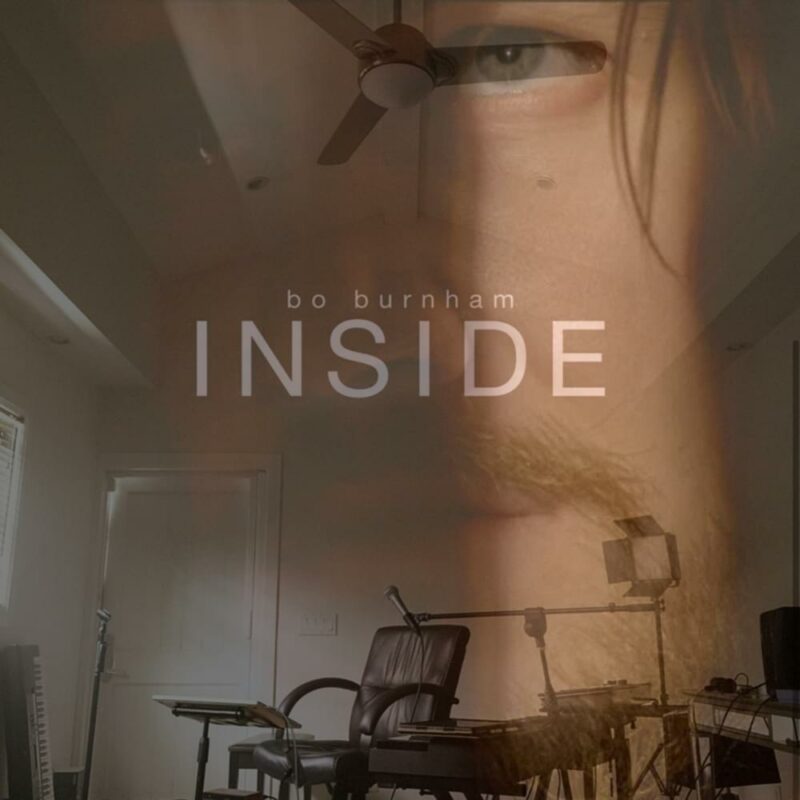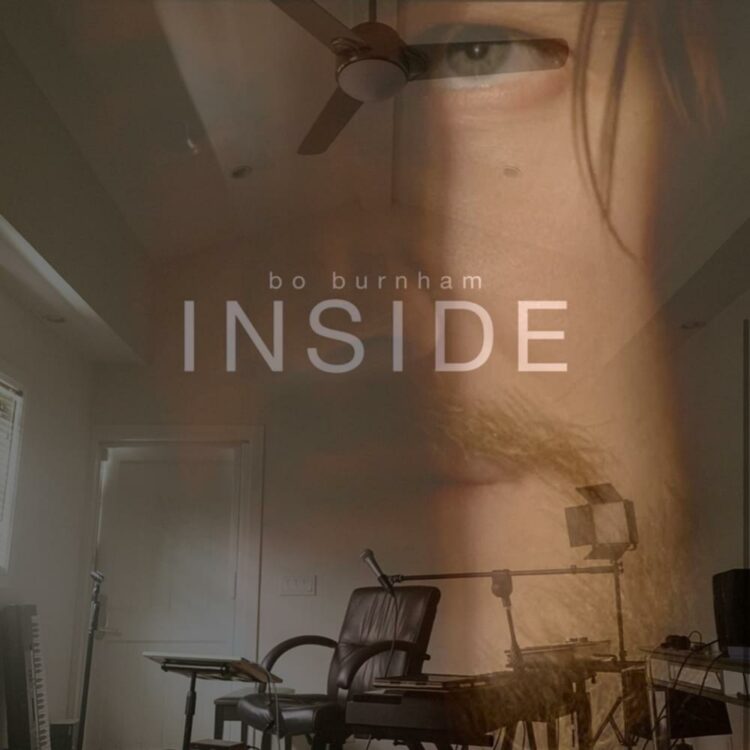 My husband was listening to a podcast that discussed Bo Burnham, and was sharing it with me. Our daughter came into the room and said, "Wait you know who Bo Burnham is?" and began singing a song about Jeff Bezos. We decided to watch his newest Netflix special, INSIDE, to get to know this comic/songwriter that is being discussed everywhere from fitness podcasts to the FaceTimes of 12-year-olds.
Okay, Burnham is hella talented. If you haven't heard of him, he writes these songs… I wouldn't call them parodies because they're his songs, his lyrics, his everything. Yes, he has a song about Jeff Bezos, and one about sexting, FaceTiming with parents, and even one mocking Instagram trends favored by white women. His special, INSIDE, was written, directed, and filmed by him in "this one room" which is his guest house on his property. He did have some production assistance, but really, it's a one-man show; more accurately, a white privileged 30-year-old man's show.
Bo Burnham regularly sings about, and discusses in this special, how he is white and privileged and male and wonders if his voice even needs to be heard. He discusses anxiety and depression in a way many would be able to relate to. His song, How the World Works is graphic and honest (and lowkey Marxist) and the sock puppet was genius. But then you realize, it's a wealthy white man being paid by Netflix to sing about how capitalism is ruining society. Hey, I guess that really is how the world works.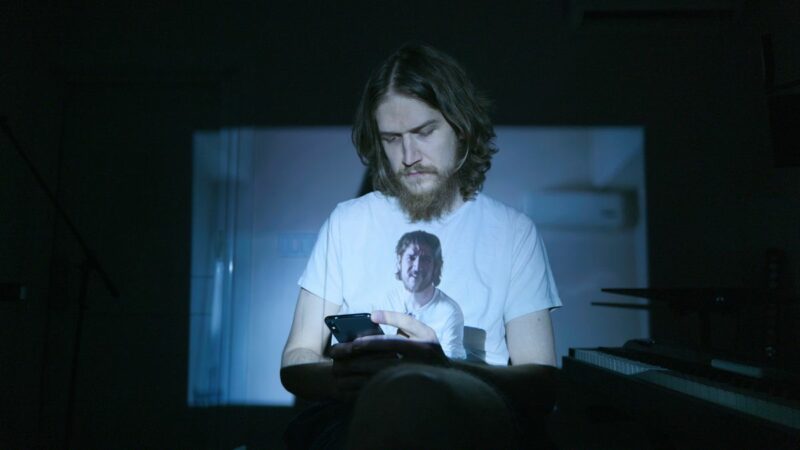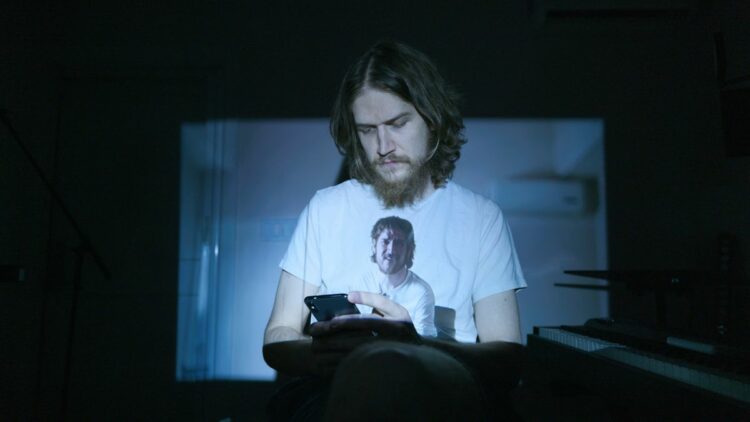 There's no denying Burnham is talented. He is a singer, a published poet, a songwriter, a musician who can play multiple instruments and produce his own music. He wrote and directed the film, Eighth Grade and acted in the film, Promising Young Woman. He has directed and written and had a hand in so many things you probably have seen and listened to. And to think he has been at this for over 15 years and created so much incredible stuff over lockdown is impressive.
As a creative in that same year, I was often hit with writer's block, questioning my words, wondering my purpose. But as they say, if we could only have the confidence of a mediocre white man. Burnham is in no way mediocre, but let's face it, he skyrocketed to stardom before many others and had doors opened for because he is, as he sings about, a Straight White Male. And is recognizing your privilege and faults enough? Because that seems to be as far as Burnham is willing to go.
What Burnham discusses in INSIDE is what many of us experienced this year of lockdown. And Burnham gets raw, discussing his anxiety and panic attacks, and his guest house is a second actor in his special. At the end, when he is metaphorically on a stage begging to get inside while the audience laughs, it was both cliché and poetic, but by then I was too exhausted by this man to really care.
For your Entertainment
I had a completely different video in this section. I finished Weekend Reads, closed my blog dashboard, and was closing tabs to enjoy the evening when I saw on Twitter that Silk Sonic dropped a new video for their song, "Skate." If you aren't familiar with Silk Sonic, it's a group created by Bruno Mars and Anderson .Paak and their songs are so damn catchy and .Paak's smile is so infectious and the visuals for their songs are so damn good… I had. to log back in and share! Add this to your summer playlist!