This article may contain affiliate links; if you click on a shopping link and make a purchase I may receive a commission. As an Amazon Associate, I earn from qualifying purchases.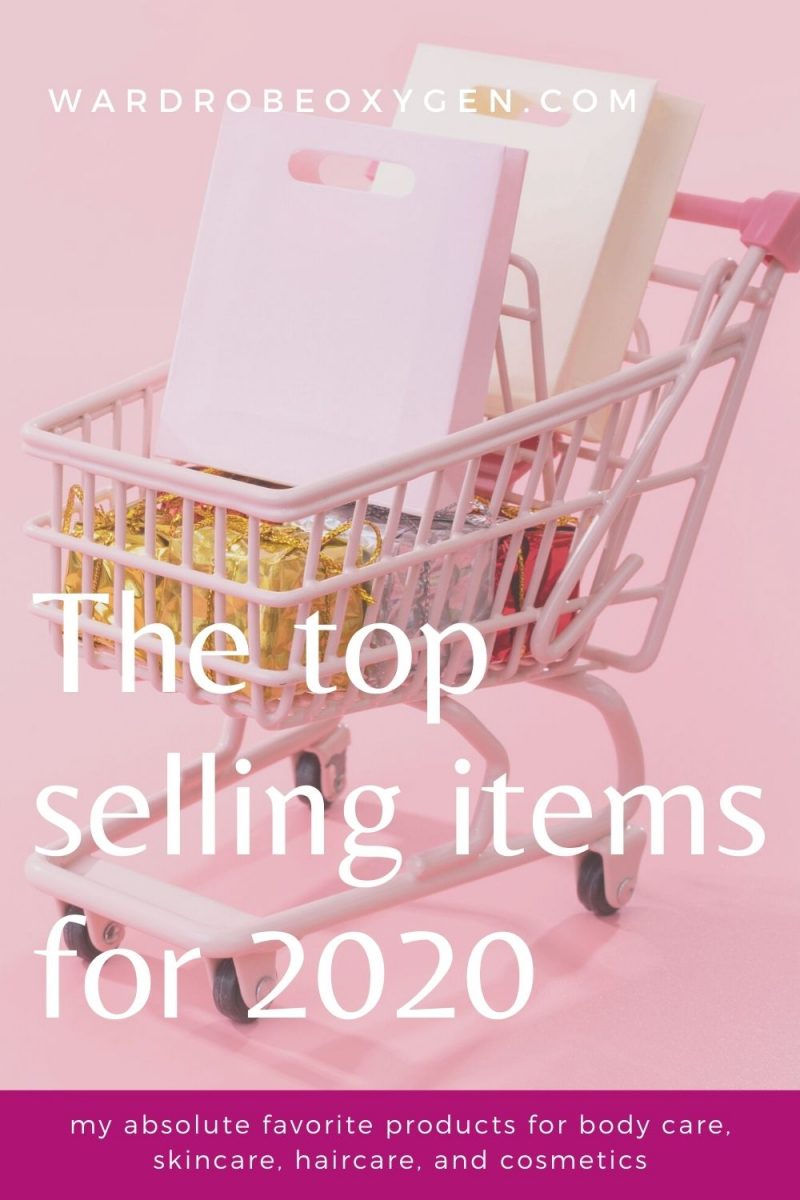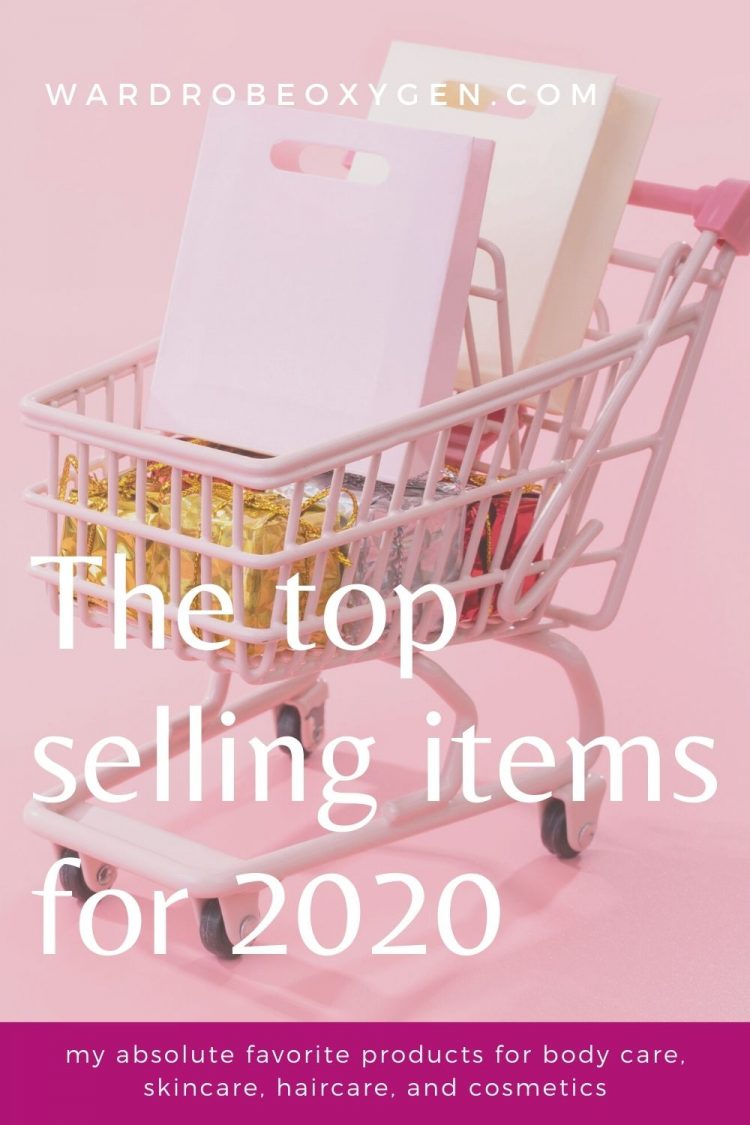 When the end of the year comes, I like to look through my analytics and get a temperature gauge of how Wardrobe Oxygen did. I think it's important to look at what sold to understand the current Wardrobe Oxygen reader and what they may desire in the new year. And let's face it, it's fun to see the Wardrobe Oxygen bestsellers!
Often, I don't even have to look at these analytics to guess Wardrobe Oxygen readers' favorites because it's seared into my mind after our conversations, comments, DMs, and shares on social. This year was unusual to say the least, and I have to saw this list of the top 20 Wardrobe Oxygen bestsellers is proof.
How 2020 Compared to 2019: What Was Hot, and What Was Not?
Usually, my Wardrobe Oxygen bestsellers posts have a blazer, a certain pair of boots, maybe a handbag or two. None of those items even made the top 50. If this isn't a 'demic must-have list I don't know what is.
It's clear Wardrobe Oxygen readers focused on their beauty and self-care game, with beauty and wellness products at almost half the top 20 and well over half the top 50. In 2019, only 25% of my top items were in the beauty and self-care categories.
Wardrobe Oxygen readers also updated their wardrobe with pieces that offer versatility and comfort. Wireless bras, jogger pants, warm leggings and jeans as comfy as leggings. There was also a focus on quality with cashmere, higher-end knits known to last, and fewer purchases from discount/fast fashion retailers than years past.
I also noticed that size-inclusivity or at least extended sizing is a must for the Wardrobe Oxygen reader. While I only share the top 20 of Wardrobe Oxygen readers' favorites, in the top 50 every fashion brand featured offers at minimum up to a size 20.
How I Compile My Wardrobe Oxygen Bestsellers List
Most of the products I share on Wardrobe Oxygen have affiliate programs. That means that if you click a link and make a purchase, I may make a commission. That also means I can track sales.
I can't see that Jane bought those jeans and Linda bought that sweater, but I can see each week, month, and year, how many sales my links made for each retailer, and the top-selling items from each retailer.
Not every product I share on Wardrobe Oxygen has an affiliate link, so this may not be a completely accurate list. And this year I shared more small businesses than ever before. Small businesses don't often have affiliate programs because they usually cost money to run.
Many larger companies this year shut down their affiliate programs due to the 'demic which made tracking sales difficult (let's not even get into how many of us never got nor will get paid for sales before they shut down their programs).
Unfortunately, the only way to truly see if clicks turn into sales is for the company to be part of some sort of affiliate program that remains open through the year. Therefore, the lists below are based on the retailers that have some form of an affiliate program.
Wardrobe Oxygen's Top Five Bestselling Retailers for 2020
The top five retailers for Wardrobe Oxygen this year were Nordstrom, Universal Standard, Soma, Amazon, and then Etsy. Etsy! I love that! Here's the list of the top 10 retailers that Wardrobe Oxygen readers shopped from this year by number of individual sales:
While Amazon is usually #1 every year, this year it was drastically reduced and I'm glad for that. While my sales to major retailers and Amazon dropped significantly this year, my affiliate sales, in general, went up.
Traffic for the site in general also went up, that is after a beginning of 'demic dip that most blogs and websites experienced. I can only assume that more traffic meant more clicks on non-affiliate small businesses I featured. I'm glad to know the Wardrobe Oxygen reader is comfortable shopping lesser-known retailers and supporting smaller businesses.
Anyway, on to the list!
Wardrobe Oxygen Bestsellers: The Top 20 Items for 2020
The year isn't over, and I know many retailers will be having post-holiday sales, but this list of the top 20 sold products I think still paint a clear picture of the Wardrobe Oxygen audience and its priorities.
I'm really curious to compare next year to this one. Will trends for buying less, shopping smaller, and focusing on comfort and self-care continue? I'd love to read your thoughts!
Shop the Post: