This article may contain affiliate links; if you click on a shopping link and make a purchase I may receive a commission. As an Amazon Associate, I earn from qualifying purchases.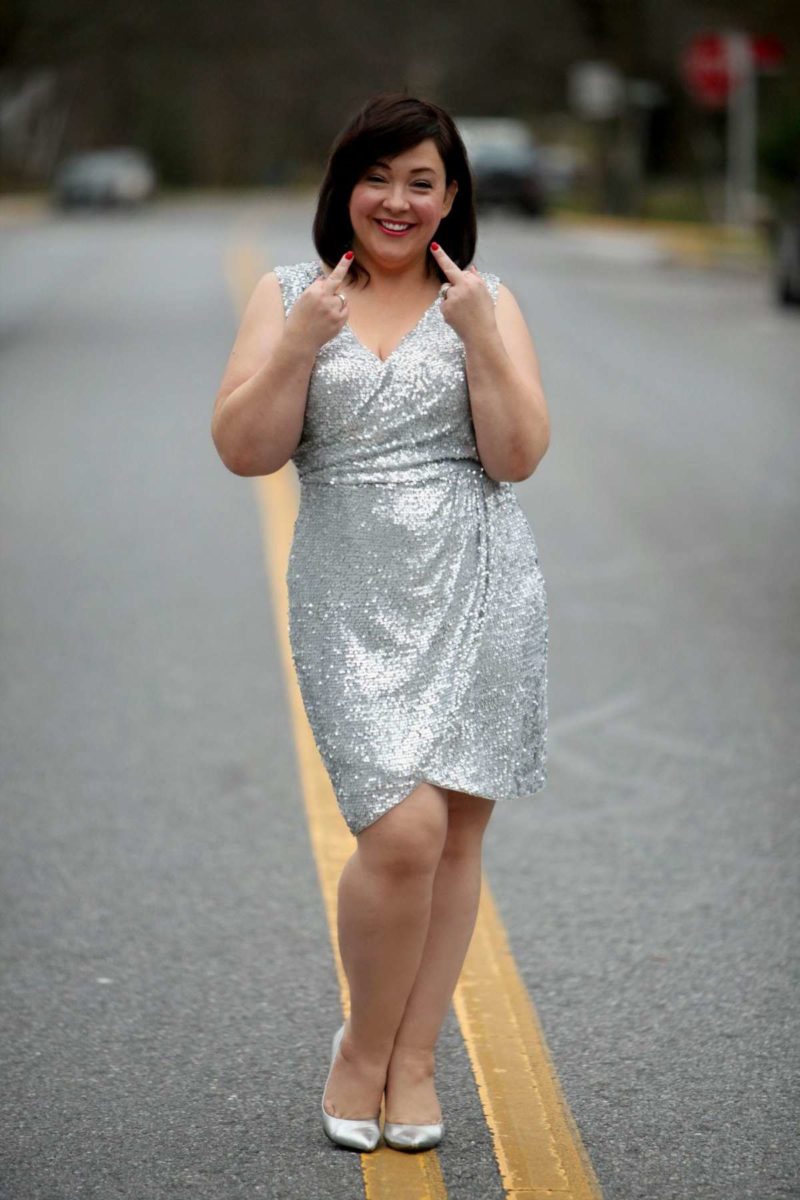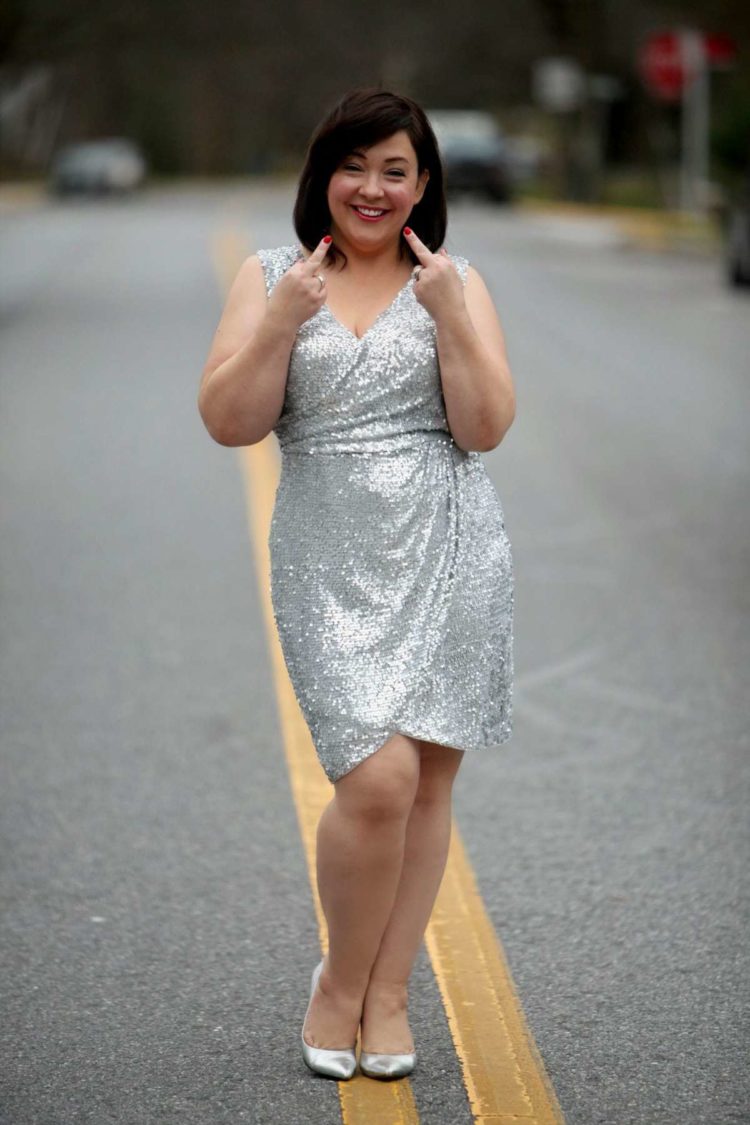 Let's talk about that silver dress. If you're not sure what silver dress I'm talking about, it's the one above, first seen in this blog post from 2015, but re-shared in this Weekend Reads and this Instagram post where I received several comments saying I should keep the dress because it's so flattering, could prove useful, and in general, should not be purged in the recent closet cleanout I performed.
Let's talk about why such a dress SHOULD be purged, and why pieces like this gorgeous, flattering, and fabulous dress should not be in my closet or yours.
I purchased this dress in 2015 for New Year's Eve. I already had plans, a party at my sister's house. She hosted a New Year's Eve party every year and it was always a blast. She had multiple disco balls, would drape her walls in twinkle lights, play the best music. Her small rowhome would be so full of friends the party would spill out to the front step, the back deck, and the backyard, even if it was freezing, snowing, or raining. There would be a firepit, plenty of cocktails, plenty of laughter, and as the night progressed, there would be dancing. I knew that a good portion of the night would be spent outside in the cold, and I would be on my feet the entire time, yet I purchased a sleeveless knee-length dress that looked best with a pair of heels. I felt the dress was so fabulous, it was worth it.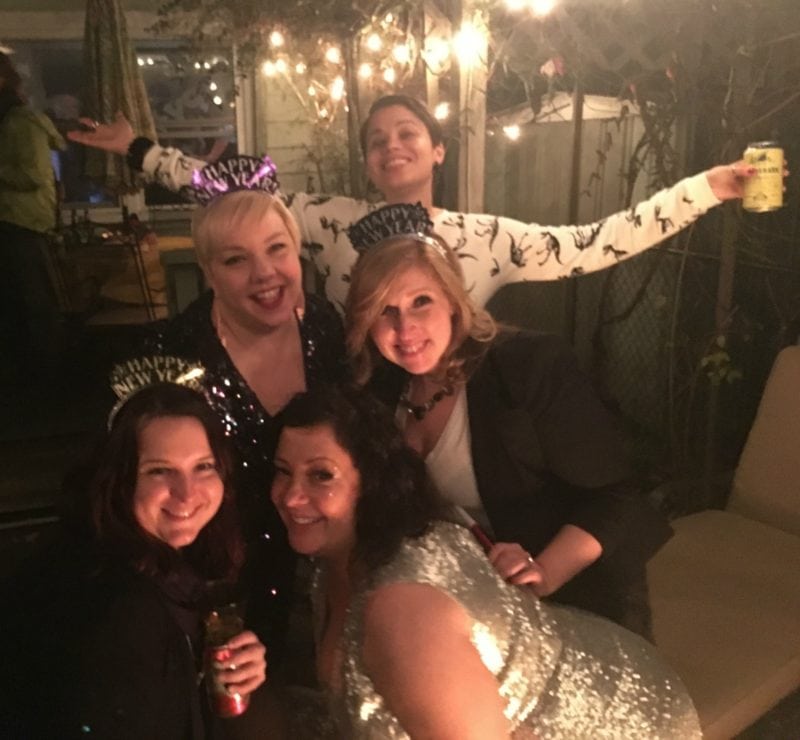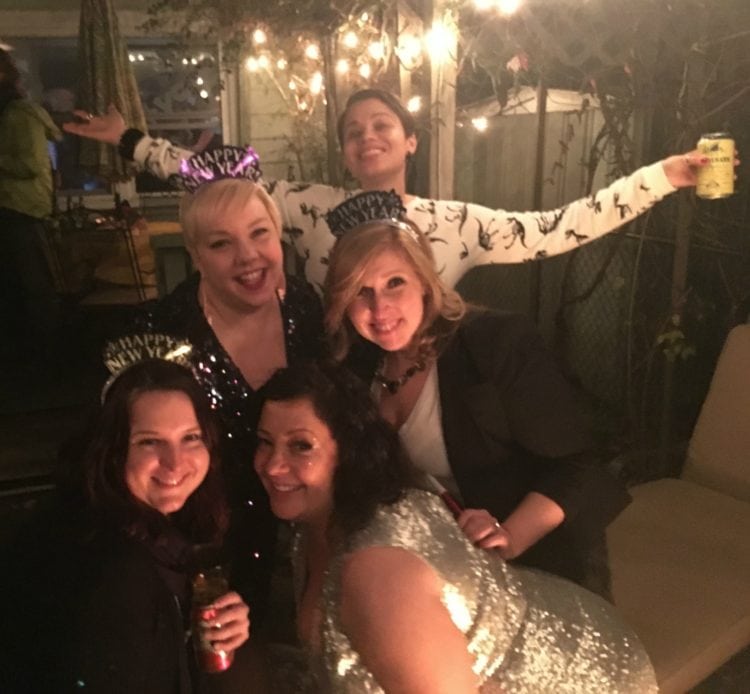 Worth it how? The night before the party, I had a mild panic attack trying to figure out how to style this to work on a freezing cold night. I ended up wearing black fleece tights with black flats, which totally ruined the look of the dress but it was a necessity. The sequins snagged the tights making them unwearable ever again. The sequins rubbed against my arms as I danced, leaving scratches and a rash.  I didn't want to hide the dress under a coat, but eventually, I was too cold to function and put one on, though I took it off for any photos. Yeah, this dress made me THAT person at a party.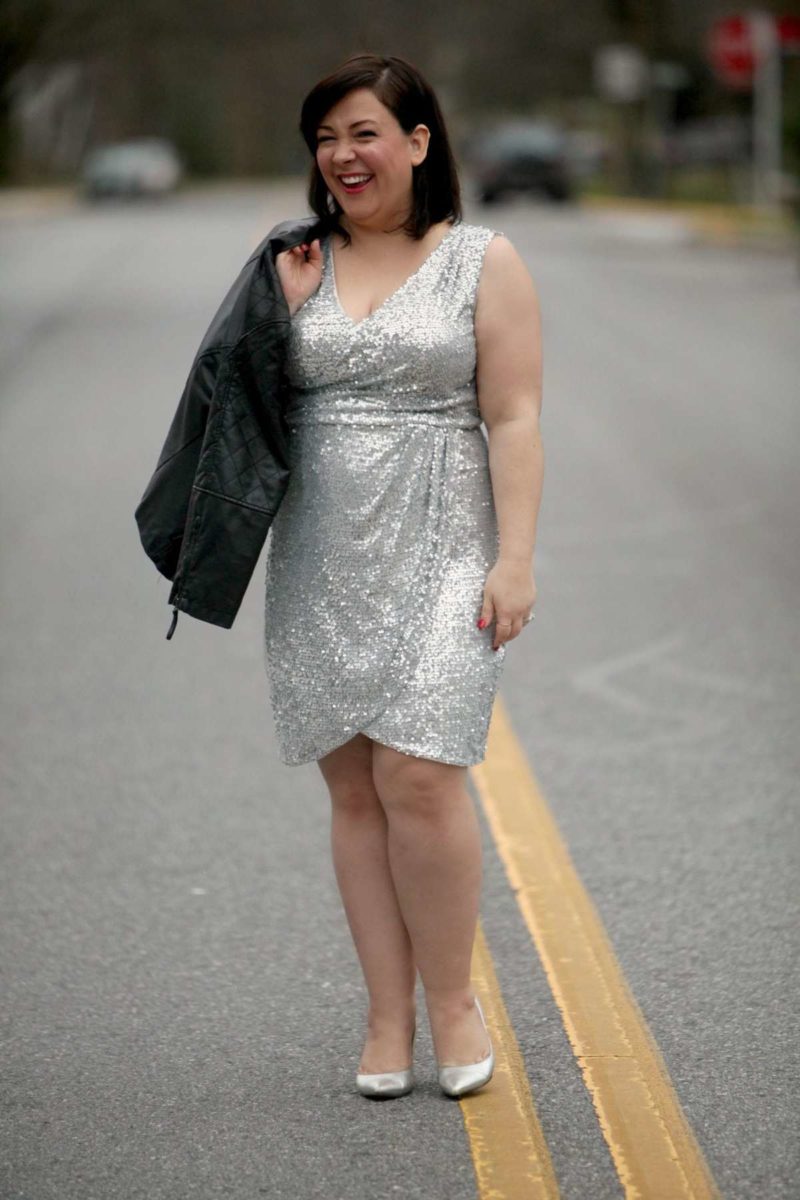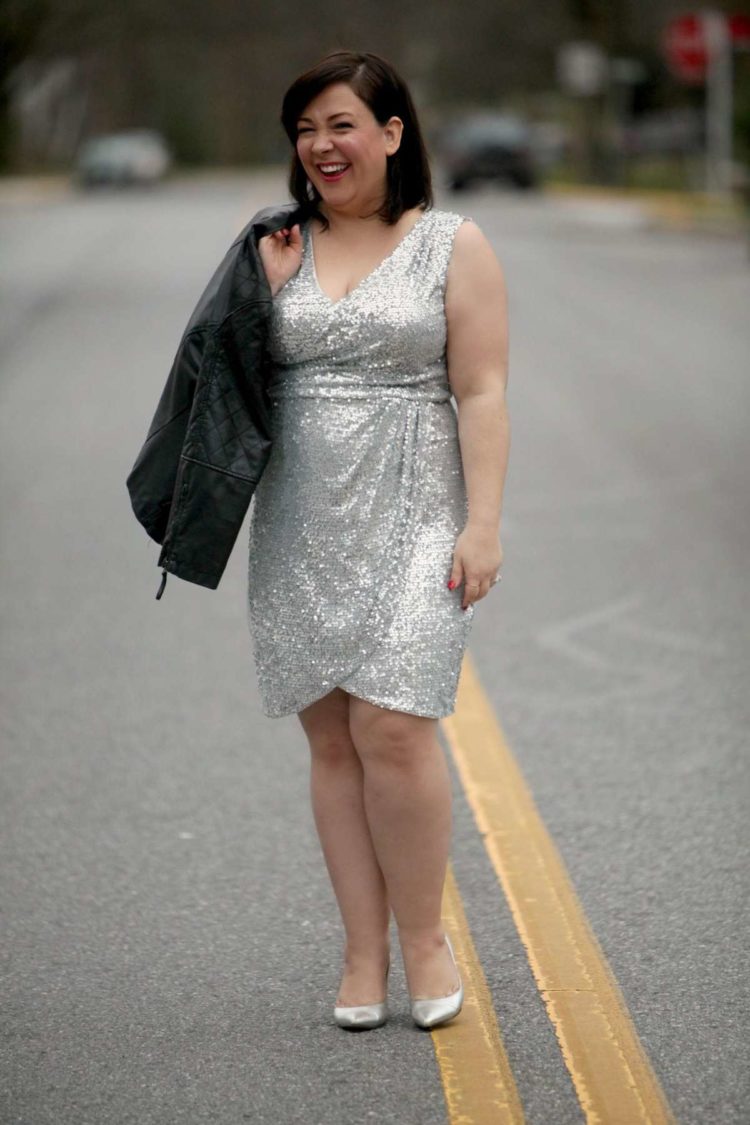 Despite this experience, I kept the dress. Such a classic and flattering silhouette it wouldn't go out of style and work if I gained or lost a few pounds. Because it was matte, not sparkly sequins, it wouldn't be too outlandish for a more formal evening wedding and would be great for cocktail parties or theme parties. It really didn't look good with any shoes I owned, the silver pumps from the original post ended up breaking a couple of months later, but whatever, if the situation arose I'd find a solution.
I was invited to an event where the dress code was sequins. I didn't wear the dress, I instead wore a sparkly top I also owned with pants which I felt looked fierce, fun, and didn't require me to buy new shoes.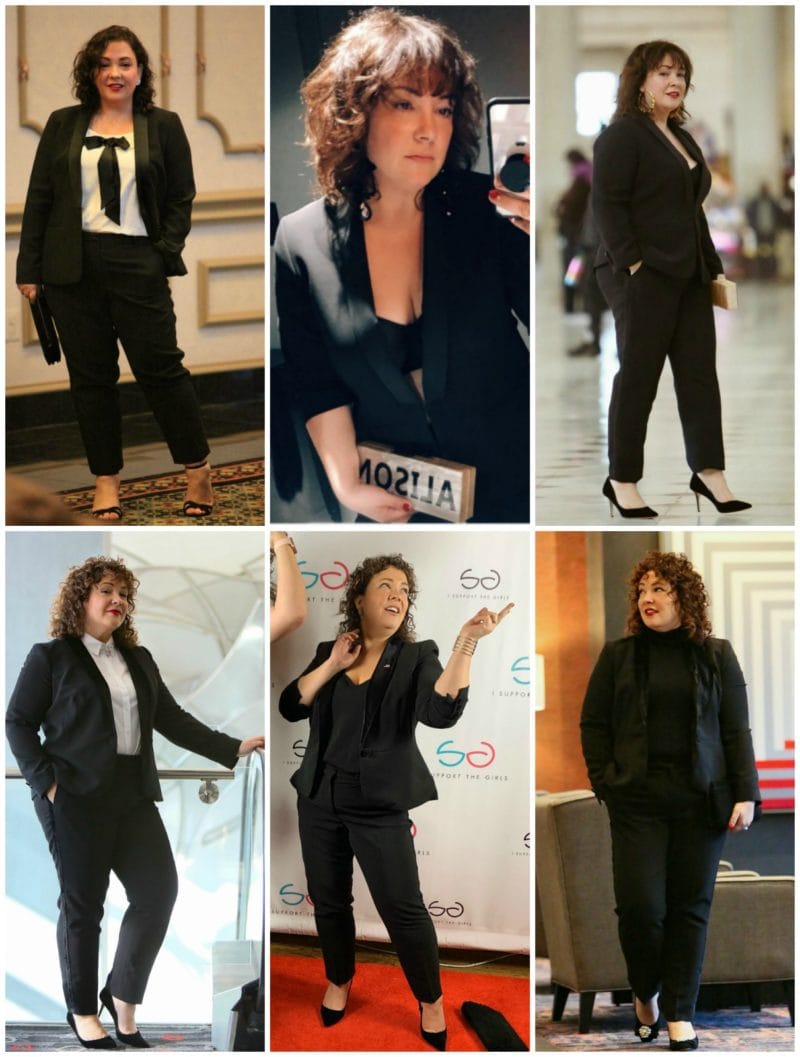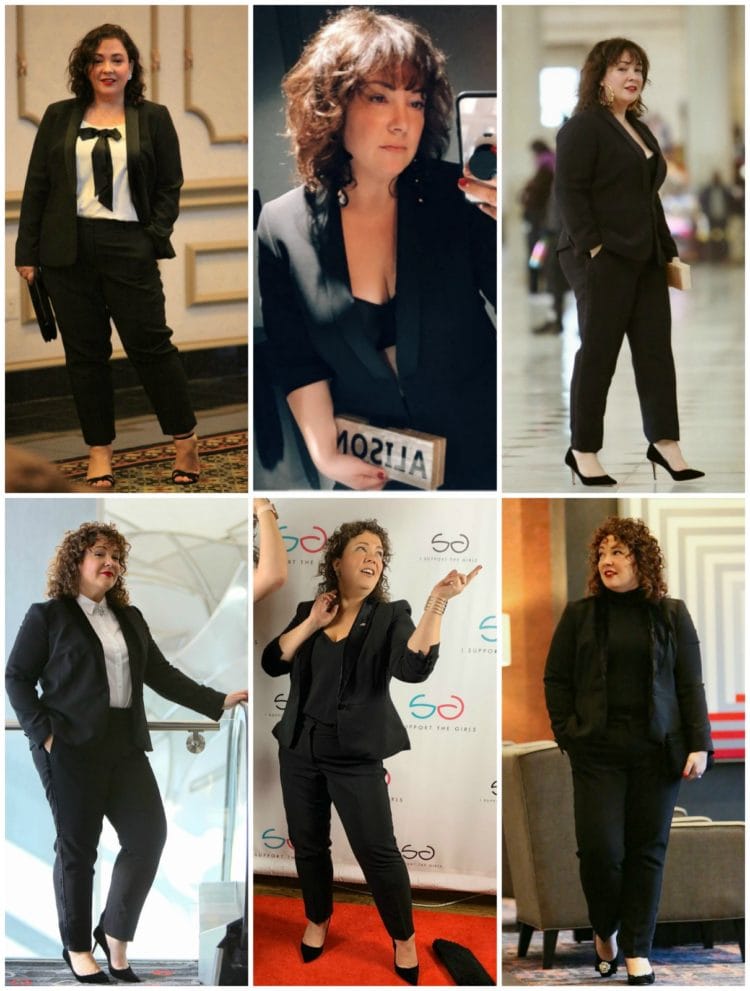 I was invited to a formal evening event. I didn't wear the dress, instead, I wore a black "lady tux."
I was invited to another event where the dress code was "sparkle." Yet again, I didn't choose the dress but instead wore a very sparkly and more festive feeling piece I borrowed from Rent the Runway.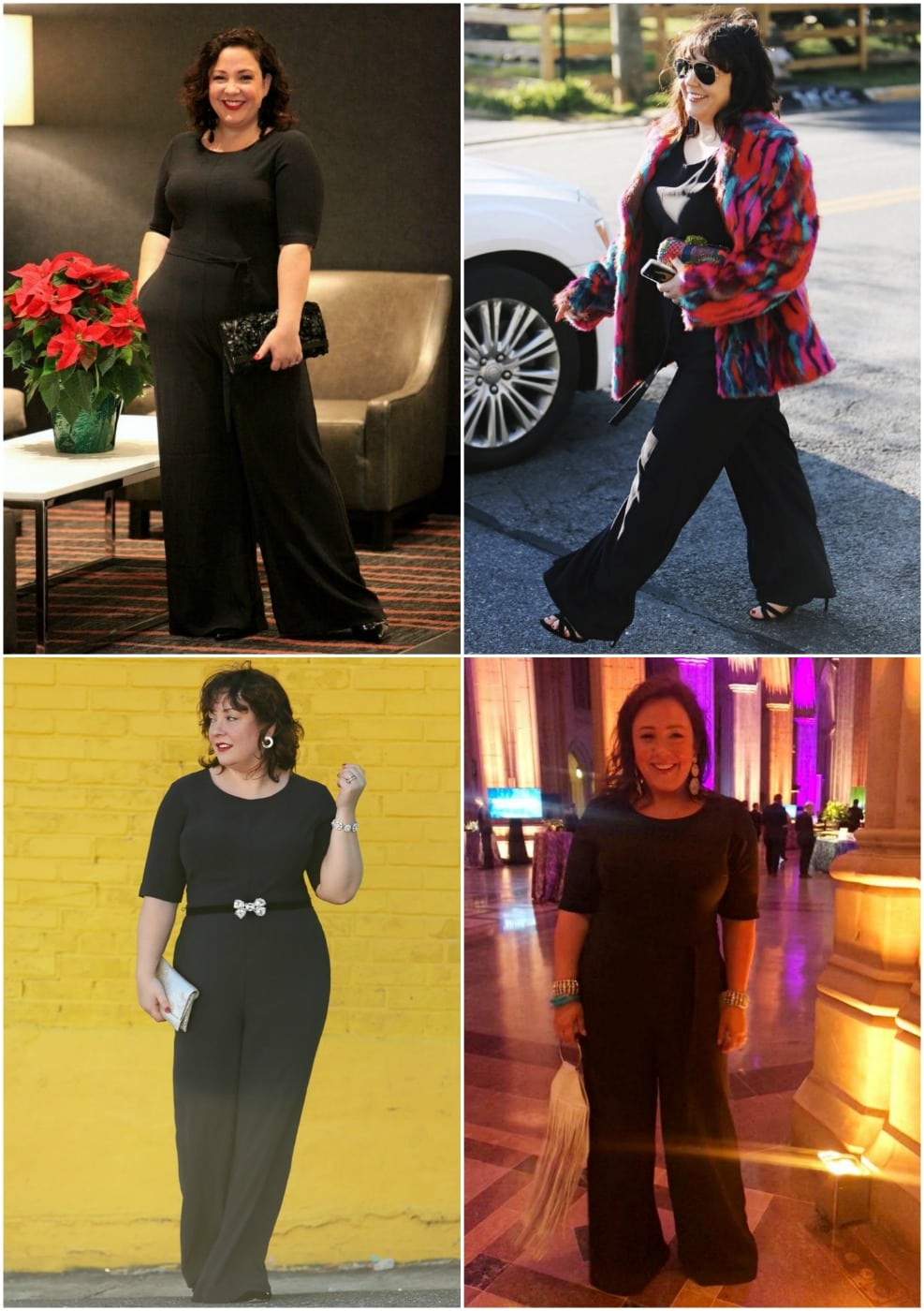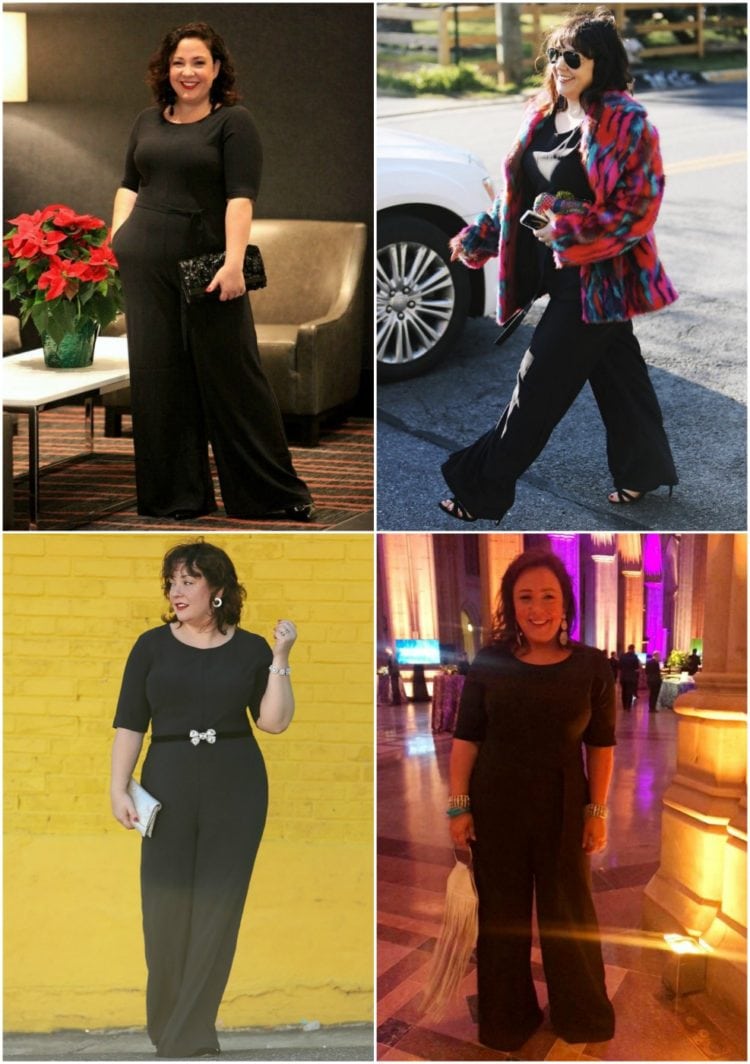 I got invited to a gala, a place where such a dress would be perfect, but instead, I wore a simple black jumpsuit in my closet that I had worn and loved many times over the years, this time with my most sparkly statement jewelry.
Point is, situations arose over the past five years, yet I never reached for this dress, nor did I buy anything new to wear in its place. It is beautiful, it is flattering, it could be worn for a variety of situations, but it is not right for me and my life.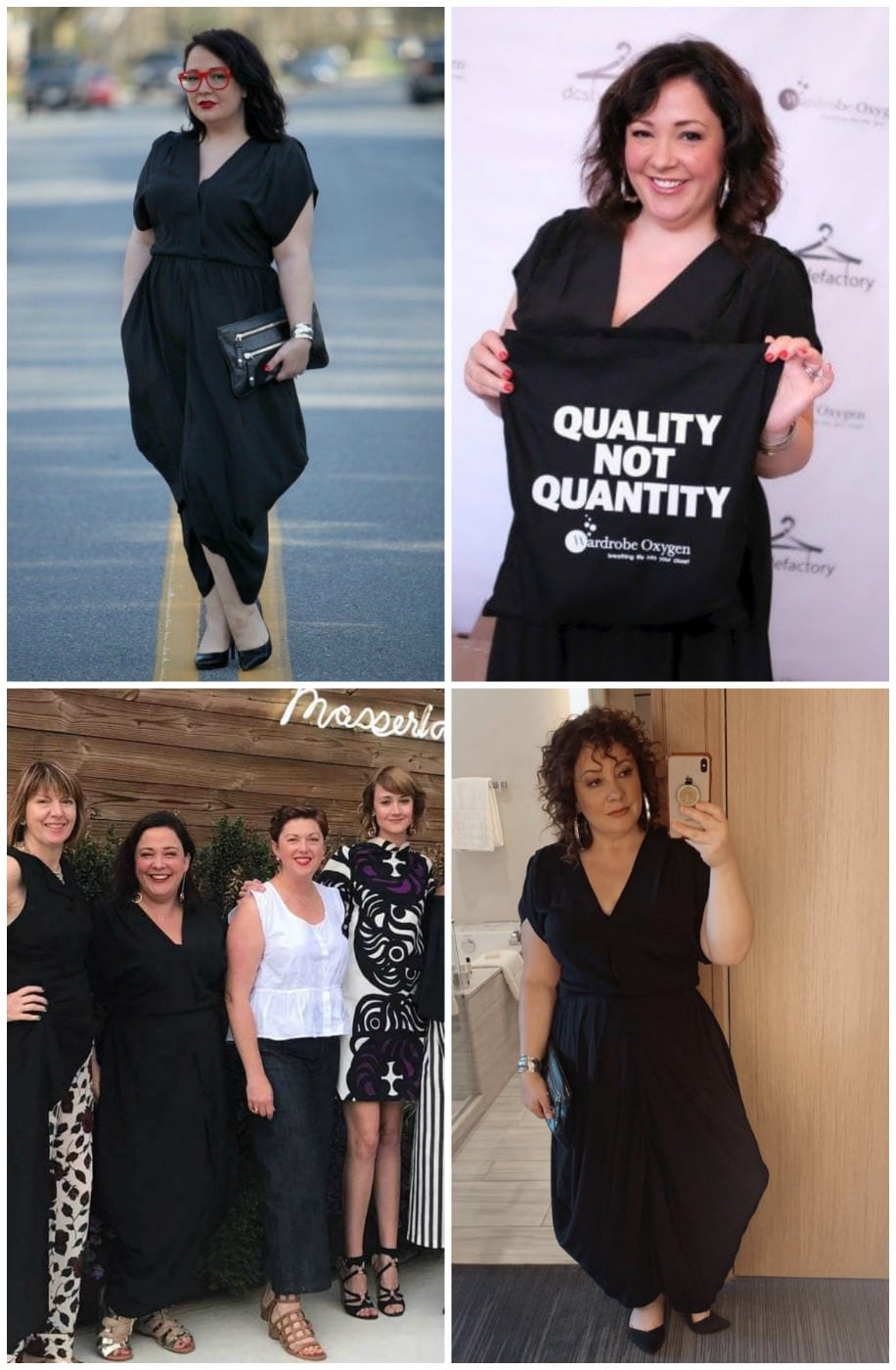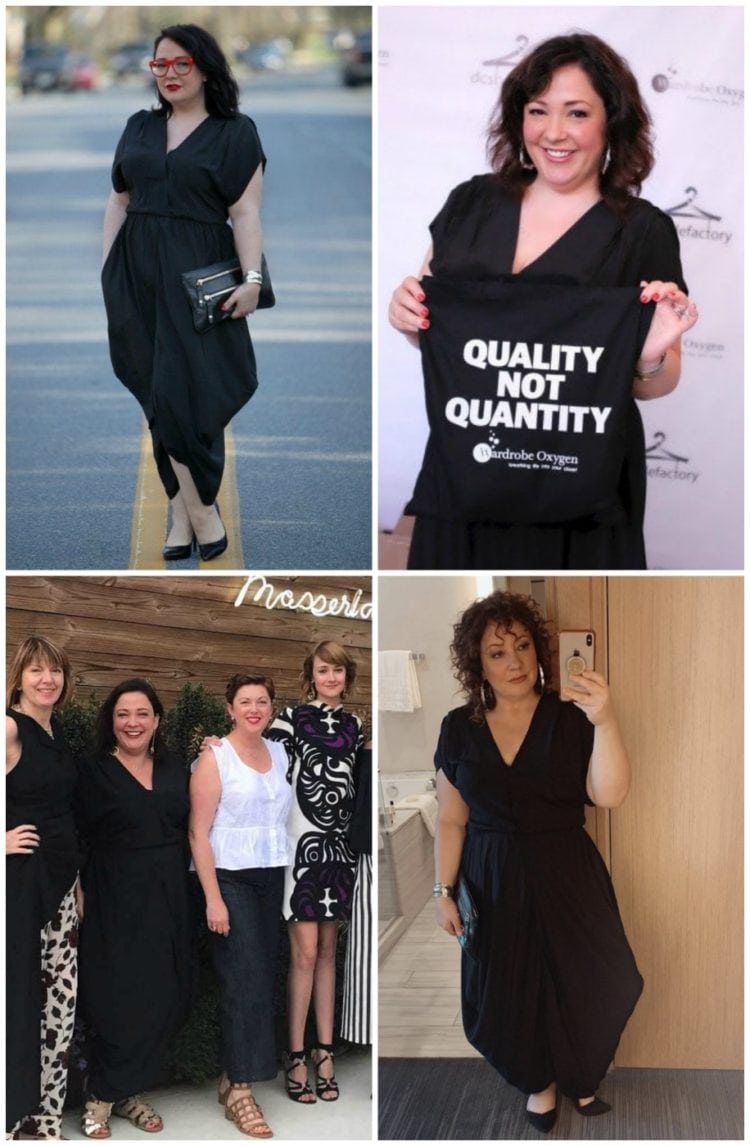 When performing a proper closet cleanout, it is imperative to take everything out of your closet and try it all on. This seems like such a pain in the rear; you KNOW that suit fits, you just wore that dress last month, some things are a given, right? But by trying on each item and looking in the mirror, you're given a chance for a reality check. Sure that suit fits, but come on when was the last time you wore it? And more importantly, were there situations between that time and now where it could have been an appropriate outfit choice yet you chose something else to wear? Why did you make that decision and why do you think that suit may miraculously be chosen next time?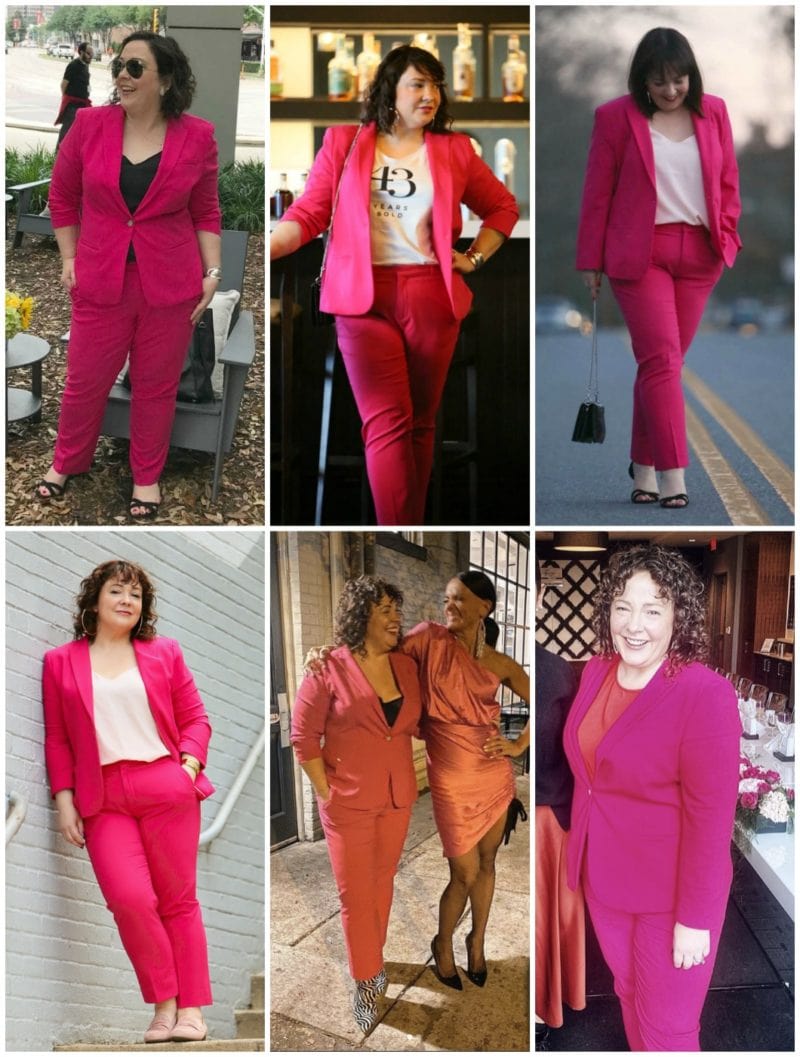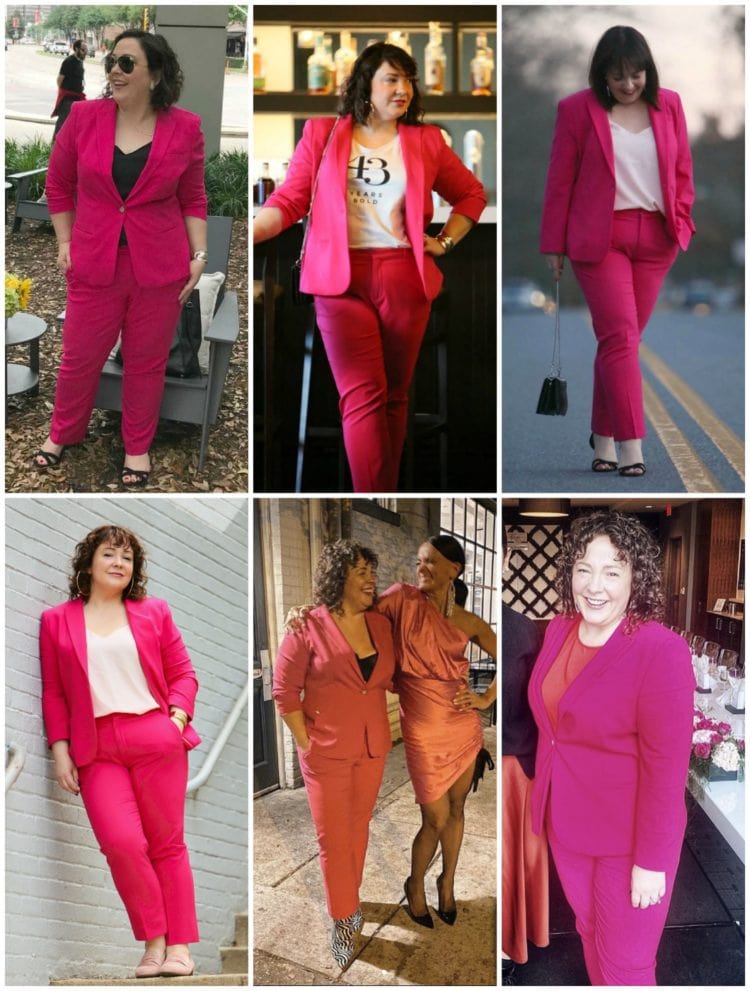 Unless you have two dresses in your closet and nothing else, you likely have more clothing than you will ever need. There is no need to wear a brand new thing for every event you attend. There is no need to have backup pieces if you have a core wardrobe of items that fit and flatter not only you but your lifestyle. A functional closet is not an art gallery. More clothing does not equal more style.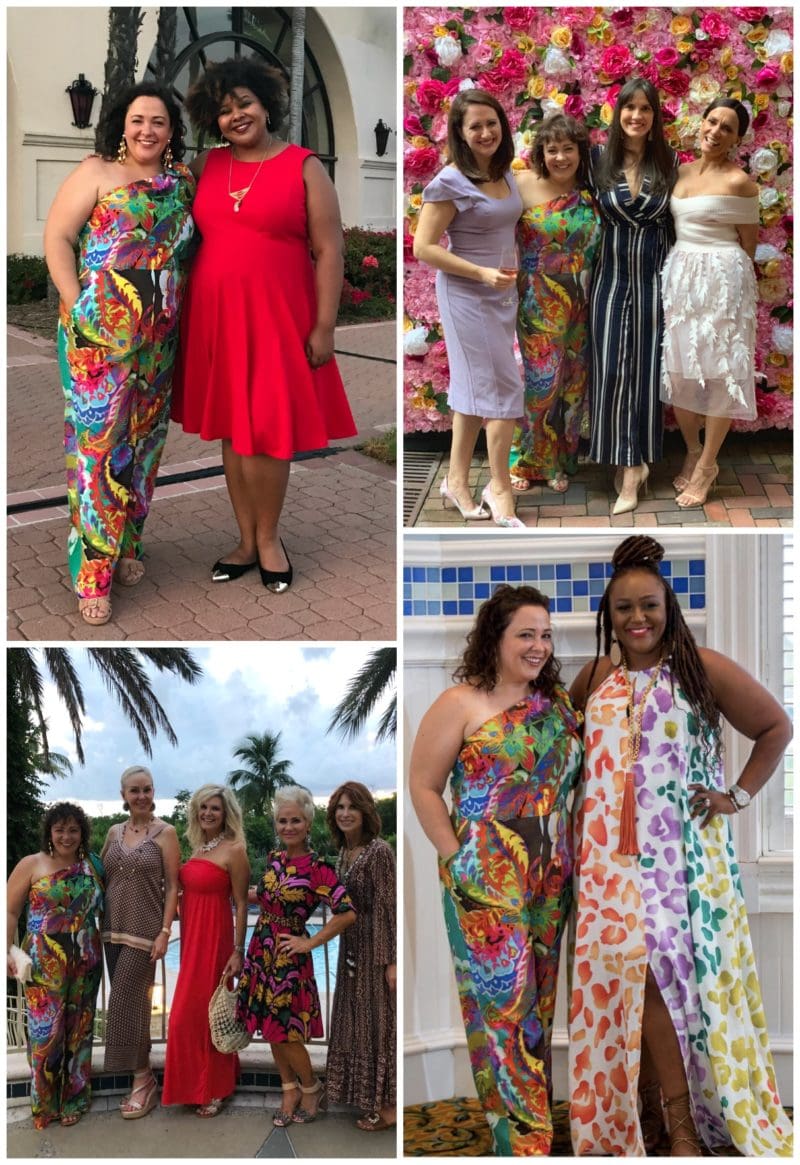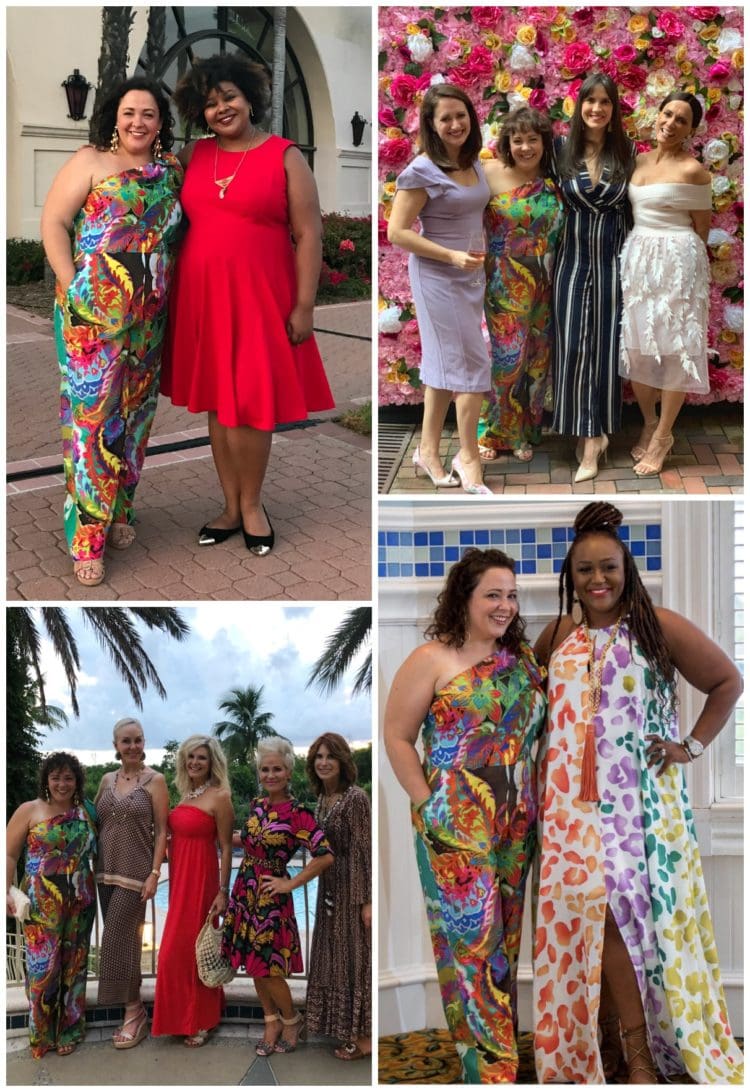 When trying on everything in my closet, it had me run through the past few years of my life. The events I attended, what I wore, and how I felt in them. I thought about the pieces that repeatedly were worn without concern that they were repeatedly worn because they were so great – my black jumpsuit from Kohl's, my Talbots lady tux, my printed one-shoulder jumpsuit from Lauren Ralph Lauren, my pink Banana Republic pantsuit, my black silk MYNE LA dress… these are pieces that I feel are easy, stylish, fierce, and feel good even if I am under the weather or bloated. They are pieces that have multiple shoes, multiple bags, and multiple accessories already in my closet to style them and switch them up based on the occasion. They don't require a lot of effort but always make me look like I put forth effort.
I couldn't say the same for the silver sequined dress. And that is why it was purged during the closet cleanout.
Removing items from a closet doesn't mean replacements need to be purchased; quite the contrary. I removed so much from my closet that I stuffed multiple contractor bags that are hiding in my office closet and my attic for when thrift stores reopen and/or I can host a shop my closet to fundraise for an organization. It was scary to remove that much, but I found by doing so I could more clearly see my personal style along with what I owned. I began wearing pieces that were collecting dust; the try-on made me realize how well it fit my body as well as my current life. I saw how pieces could be styled differently, how I could achieve more fun looks with fewer garments. Having a closet with space made it more enjoyable to enter it, made it easier to keep it organized, made me actually look forward to putting away clean laundry.
When I decided to do a closet cleanout, I started thinking about how my closet was full of suits and cocktail dresses and heels; these are things I don't see myself wearing anytime soon considering what is going on in the world. I was thinking I'd pack these things up until later and just have my closet be things I can wear now. Rosana from DC Style Factory, who guided me through my closet cleanout, expressly said to NOT do that. My closet should be now and my future. By trying on the items, it wasn't upsetting, it actually made me feel positive about the future and the ability to wear these items again. It made me think of how I would wear them once I could; would I still wear that pantsuit with pumps, or would I maybe want to get the pants hemmed to work with flats? Why keep a clutch if my current phone is too big to fit in it; do I really think I'll ever have a smaller screen? Does that dress have to be reserved for dressy occasions, or could I boho it up with some Birkenstocks and hoop earrings? If those shoes hurt me now, imagine how they will feel after months of only wearing flats; do I want to break my feet into such shoes again or am I ready to move forward with my footwear? That dress was expensive and the fabric is amazing but it's always snug across the shoulders, am I keeping it because I'll wear it or because I feel guilty for buying it in the first place?
Other questions were asked like why do I own 22 pairs of jeans when I wear the same three pairs over and over? I know I love a leopard belt but why do I own five with two the same exact width with the same metal tone of belt?
Embrace what you love and loves you back, break up with that which doesn't deserve you. Something can be beautiful and practical and flatter without being right for you. It's not you that is the problem, it's the clothes. Just like most people benefit from a therapist, most clothes benefit from a tailor. Once you have a great closet, it needs regular attention and respect to remain great. Sounds a lot like advice for relationships? Well, your closet is an extension of the relationship with yourself. And I realized there is no place in this relationship for my silver sequined dress. I hope in the future it makes another person very happy.