This article may contain affiliate links; if you click on a shopping link and make a purchase I may receive a commission. As an Amazon Associate, I earn from qualifying purchases. 
Saturday morning, Emerson was all about me being her playmate. She usually likes to play by herself with her kitchen or dollhouse, but this day she wanted us thigh to thigh playing with "Tigger," "Dora," and "Orange" in her dollhouse.
Secretly glad she is back into loving her dollhouse because for Christmas we are getting her this one. It is going to blow her mind!
When my husband got back from teaching yoga, we started prepping the house for a photo shoot. At this time of year, my husband often does portrait sessions in our house for holiday cards and such. We slide the dining table into a corner, hide things like dog beds and trikes under it and have enough room for a backdrop. Since we had it set up, I thought we could maybe get a picture of Emerson for our own holiday card. This was the result: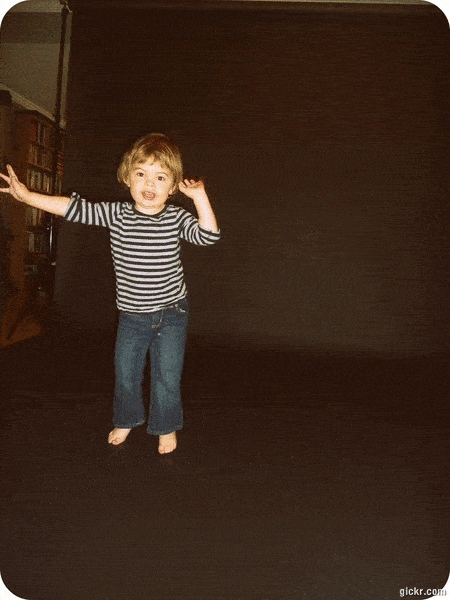 We tried putting a Santa hat on her but she wasn't having it. My husband was very quick on the trigger, but it was still near impossible to get a decent picture of her for our cards! Near impossible, but not entirely so – we got a cute one of her laughing that we plan on using!
The portrait session was for a family we are friends with, so after their shoot they all stayed to hang out and have dinner. We all got up early, E didn't have a nap, so we were all tuckered out at the end of the day. E usually is in bed by 8, Saturday night she was "night night" by 7 and we were upstairs in bed by 8:15. Such wild and crazy folks!
Sunday, I had "Estrogen Brunch" with my girl friends. We went to a local diner, all huddled into a corner booth and caught up over coffee, eggs, and for me a Greek salad.
Sunday evening, my mom, sister, Emerson, and I met up with my paternal cousin for dinner. He used to live in the Baltimore area but recently moved down south. He was in town for an event so we got to catch up and grab a bite together.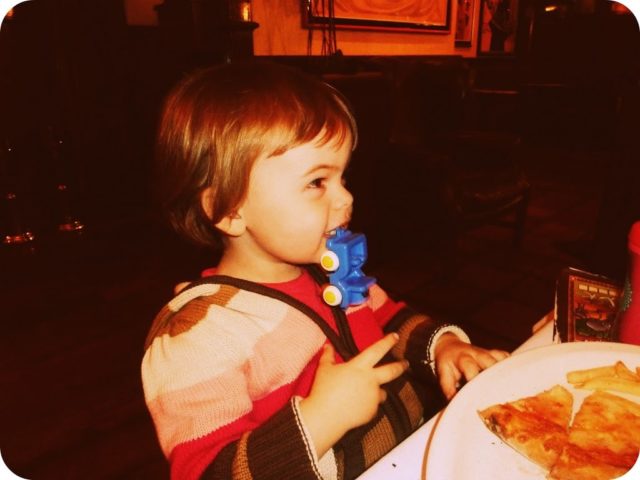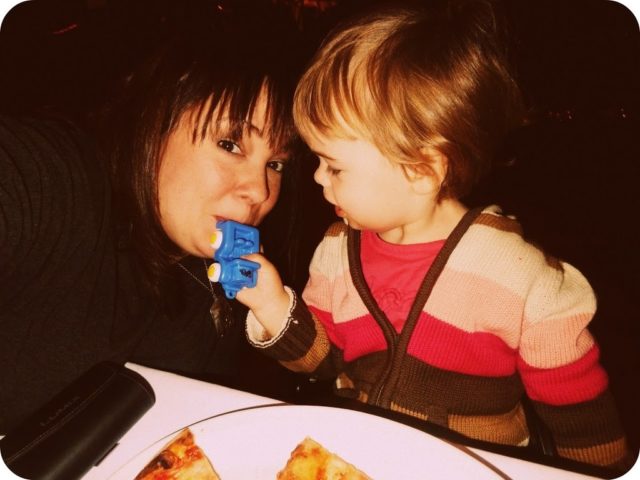 Emerson and I entertained ourselves by making ourselves have blue tongues!
How was your weekend? Did you do anything fun or exciting?
Follow Me | Twitter | Facebook