This article may contain affiliate links; if you click on a shopping link and make a purchase I may receive a commission. As an Amazon Associate, I earn from qualifying purchases. 
Living with a photographer, I often forget I have my own camera. This weekend I made good use of my Panasonic Lumix; here's some pics of my weekend: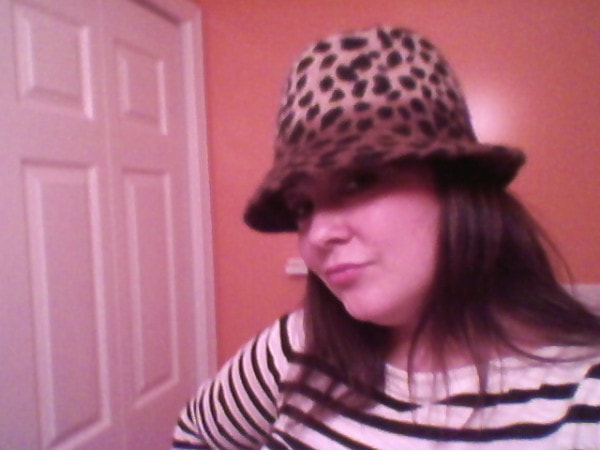 Came home from work Friday to my new hat! Thanks to a post on Kimberly's blog Fab Finds Under $50 I learned about this hat from Target. A couple snips with my cuticle scissors and I was rocking a J.Crew-esque fedora for far far less!
My husband and I had my mom watching Emerson for the evening so we could go see our friend Ryan in a play, and then a party at Ryan & Nicole's house. We first stopped at a local cafe for dinner, then walked to the theater.
The play was Alice in Wonderland, and our friend Ryan was a few different roles including the Mad Hatter and The Caterpillar.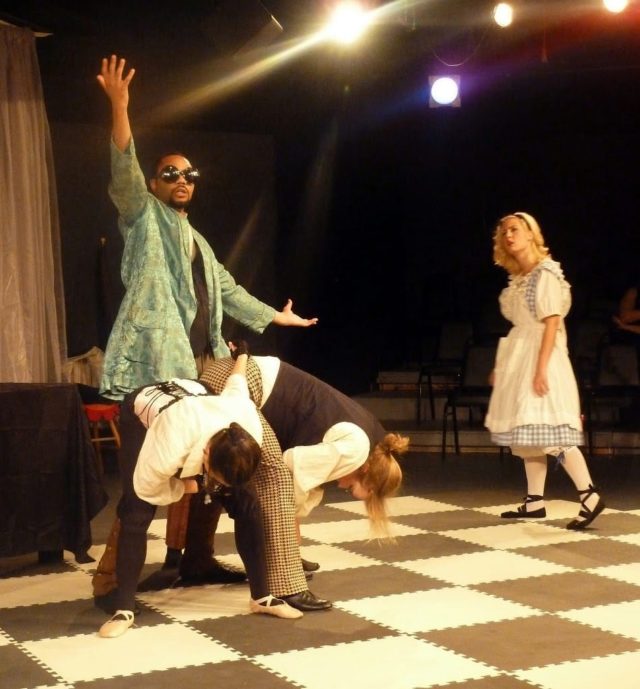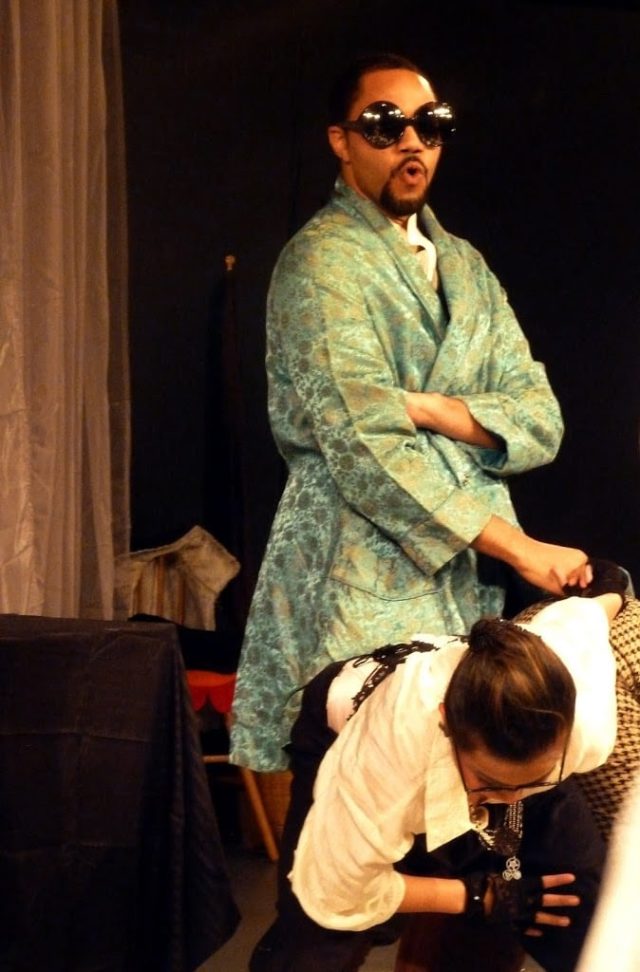 The play was CRAZY! I left it thinking it would be better appreciated if one had used drugs in one's past – this is NOT Disney's version of Alice in Wonderland. The pics above are from when Ryan played the Caterpillar – he would pull up the hand of one of the actors in front of him and smoke it like a hookah. There were only five actors in the whole play yet it really worked – very trippy but amazing acting!
Ryan post-play with Nicole, still rocking the eyeliner…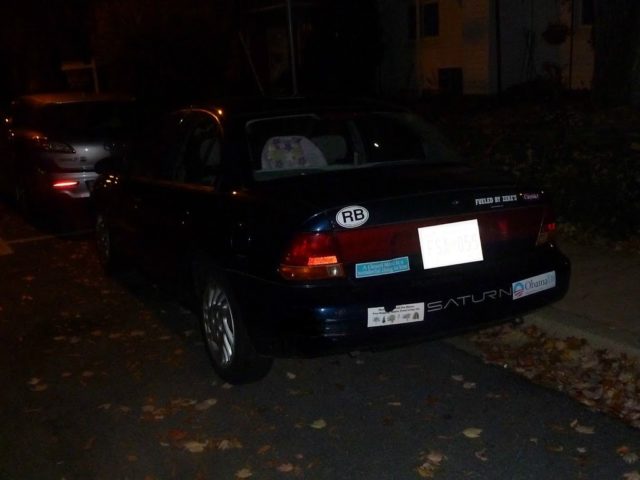 We then drove over to Nicole & Ryan's house. I SUCK at parallel parking – so much I have gotten out of the car in the city and let my husband/sister trade seats with me to finish parking the car. Yet tonight I did a fab job, my driver's ed teacher would have been proud! (And yes, I have said before I drive a bucket, and this is my lovely bucket – hey it gets me from Point A to Point B and is low on gas mileage!) Flying from my lovely parking job, I happily walked to N&R's house and then saw this…
Seriously, only 44 days until Christmas? Where does the time go?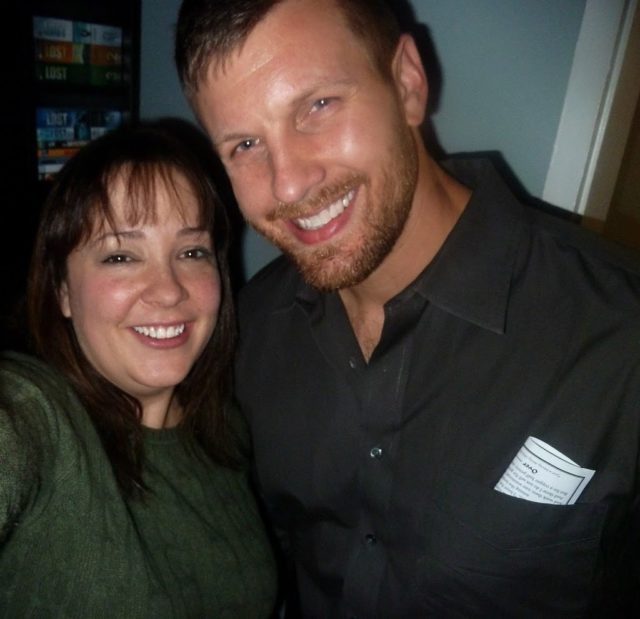 Once at their house, I had to of course capture another self-portrait of us…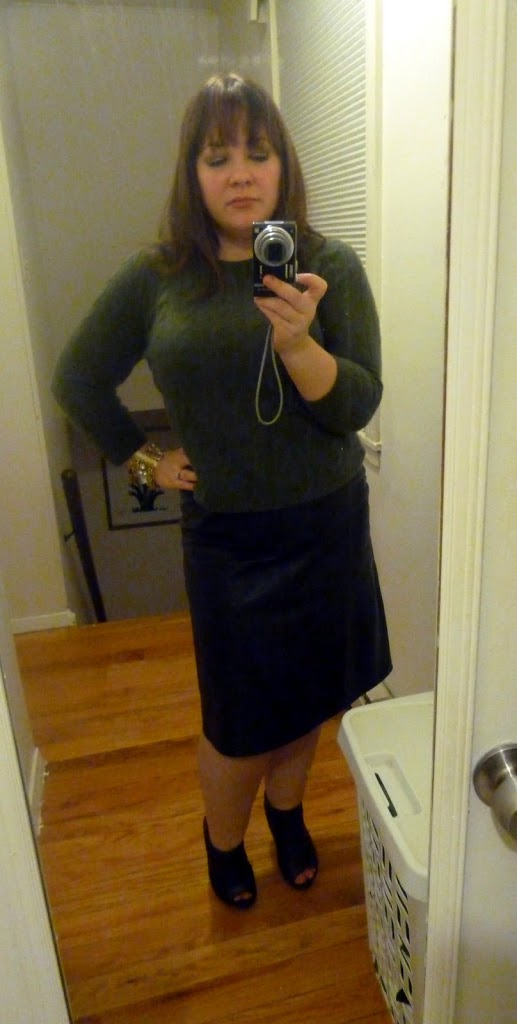 And get an OOTD pic (olive cashmere sweater, black leather midi skirt, Anthro bracelet, black booties).
It was a fun party, though bittersweet. While we celebrated Ryan's stellar performance, we were saying bon voyage to Nicole, who left the next morning for a month in South Africa – she will be working at an animal sanctuary and won't have access to Internet (or even electricity! Can't wait for her recap!).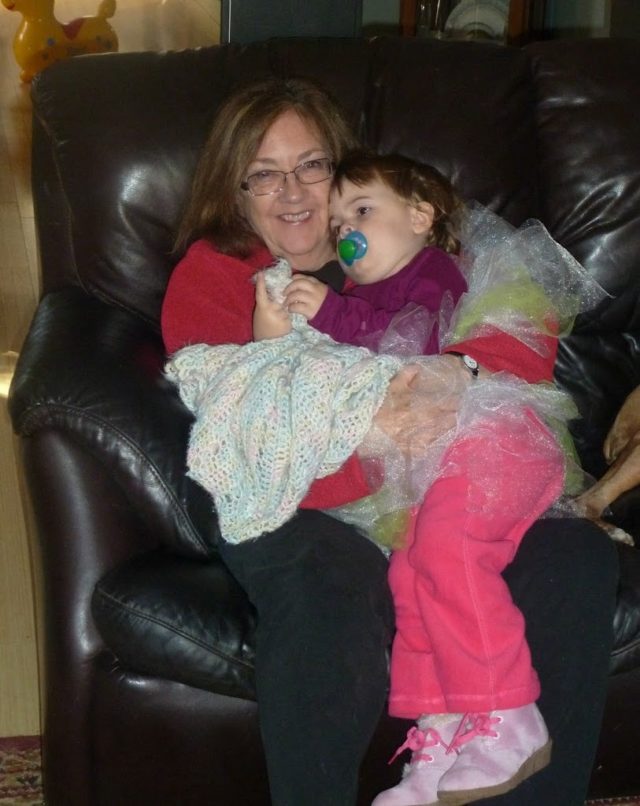 Saturday morning, my mom came over after yoga for a little QT with sleepy Emerson.
Later that day, the mailwoman brought Emerson a new winter coat from Old Navy. Emerson has become quite the clothes horse, and HAD to wear the coat the rest of the day. This is when she's about ready to head up for her afternoon nap…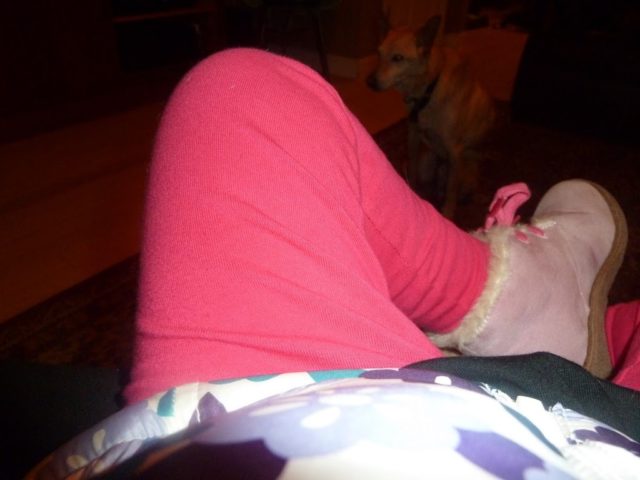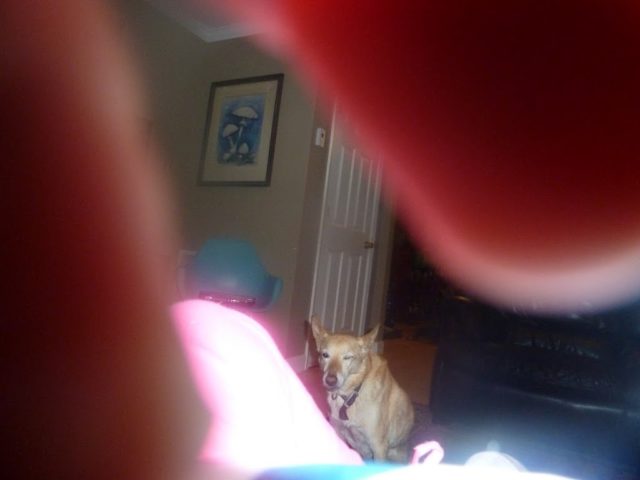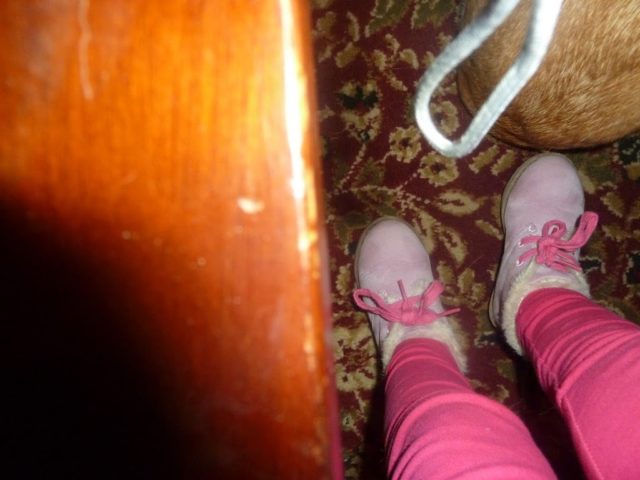 When Emerson got up from her nap, she found my camera. I taught her how to focus, then press the button. She walked around saying, "Focus… then CLICK!" These are pictures she captured.
Saturday night we stayed in – my husband made beer can chicken and roasted broccoli and we made it an early evening.
Sunday I was getting ready to leave for the mall with my friend, my husband was ready to walk down to the farmers market with Emerson. Shocker, she's wearing her new coat (and carrying a giant singing teapot – my husband is a brave man to let her carry that so close to his noggin!).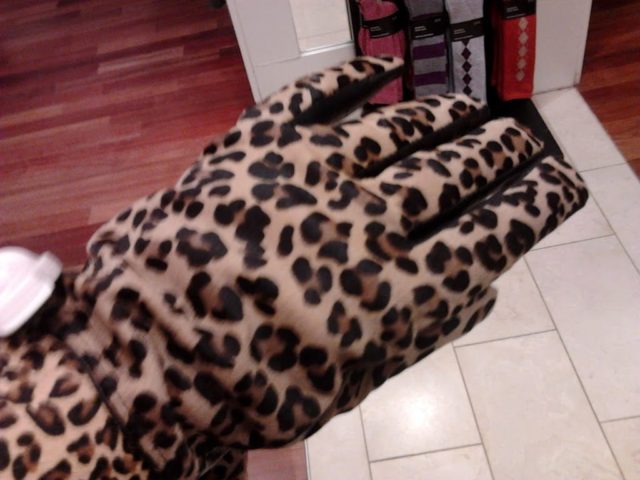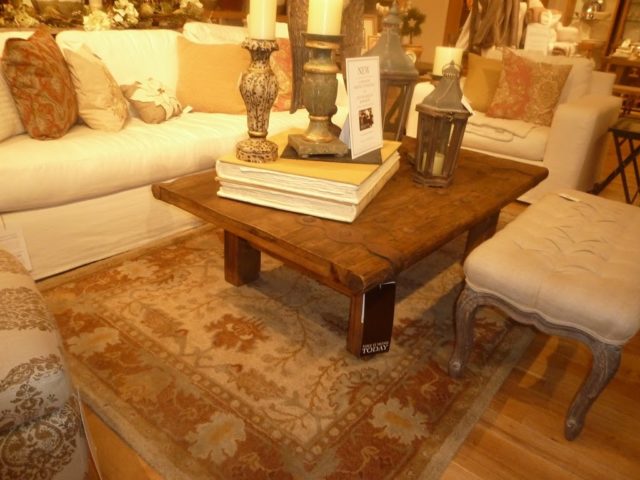 At the mall, we did a lot of looking but not as much shopping. I did love this coffee table from Pottery Barn, but will stick with the faux-Mission oak one we got as a wedding gift in '04 – this pic is inspiration come when we win the lottery. Also really dug these leather and haircalf leopard gloves from Banana Republic – may have to tell Santa about them!
When my friend and I got back to my house, her husband and my husband were already there and they had prepared dinner for us! We hung out with Emerson, but then again had a pretty early end to the evening so we could all be bright-eyed and busy-tailed for Monday!
Follow Me | Twitter | Facebook